[Top 10] Destiny 2 Best Crucible Weapons (2020 Edition)
Updated: 09 Feb 2021 3:51 pm
"You give me gun, I give you gun" - Saint-14
The Crucible; Destiny's most controversial activity.
This PvP game mode has been the source of debate since Destiny was released back in 2014. Why? Possibly due to its variability and lack of attention. Crucible has often gotten the short end of the stick as far as content and devout PvPers will argue to their last breath about how to make quality of life improvements to the game mode, but Bungie has yet to devote a significant amount of time to it. Trials of Osiris was seen as the savior, but rampant cheating and cheeky gameplay tactics combined with a subpar loot system have driven both amateurs and professional players away from the playlist. That isn't to say that the PvP isn't fun in this game; actually quite the contrary.
Crucible and Trials of Osiris can be a melting pot of chaotic explosions and sick snipes combined with super duels and incredible outplayability. If you're hoping to dip your toe in the current meta, here are some weapons you might want to check out. Note that for your use, a final sunsetting level will be listed as well. For reference we are currently in Season 11.
1. Gnawing Hunger (Best Energy Auto Rifle)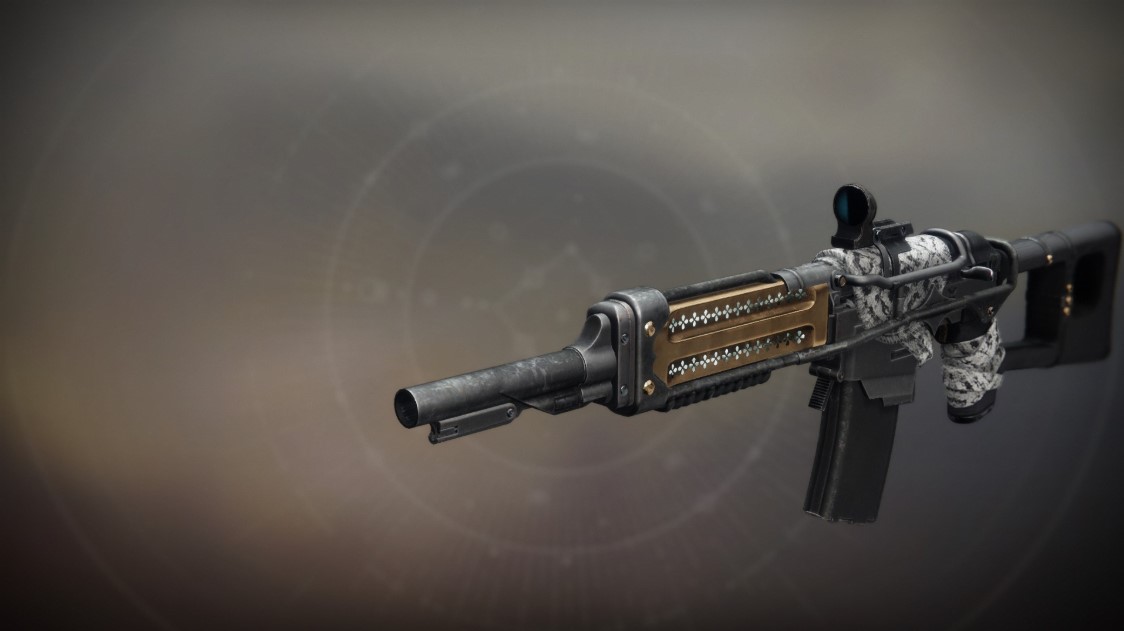 The Gnawing Hunger has been a community favorite this season. Chances are you've been destroyed by it already.
This season, Bungie brought back the Gnawing Hunger for sunsetting purposes and is now farmable from Umbral Engrams instead of waiting for the correct week to farm Reckoning Tier 3. This readily accessible energy auto rifle comes jam packed with perks suitable for PvP and with the recent buffs to ARs and a nerf to Hard Light, this weapon is well worth your time. Try and target a roll that has some damage perk (Kill Clip or Swashbuckler, for example) and maybe a stability perk (Tap the Trigger or Dynamic Sway Reduction). These two perks turn your Gnawing Hunger into a laser-melting machine that will make your foes jump back into orbit when they see your god roll. Paired with a decent kinetic shotgun or sniper (but please not Mountaintop), you're going to be deadly on all fronts.
Stats:
Impact: 21
Range: 53
Stability: 49
Handling: 67
Reload Speed: 61
Aim Assistance: 65
Recoil: 54
What Makes Gnawing Hunger Awesome:
The damage buff has been very generous
High stability perks for landing crit shots
Kill Clip reduces it's TTK (time to kill) significantly
Energy slot offers flexibility in loadout
Best PvP Setup: 
Hammer Forged Rifling
Accurized Rounds
Tap the Trigger
Kill Clip
Sunset: Power level 1360 (Season 15)
How to get Gnawing Hunger + Review: https://www.youtube.com/watch?v=J0ir3mAcO-k
2. Revoker (Best Kinetic Sniper)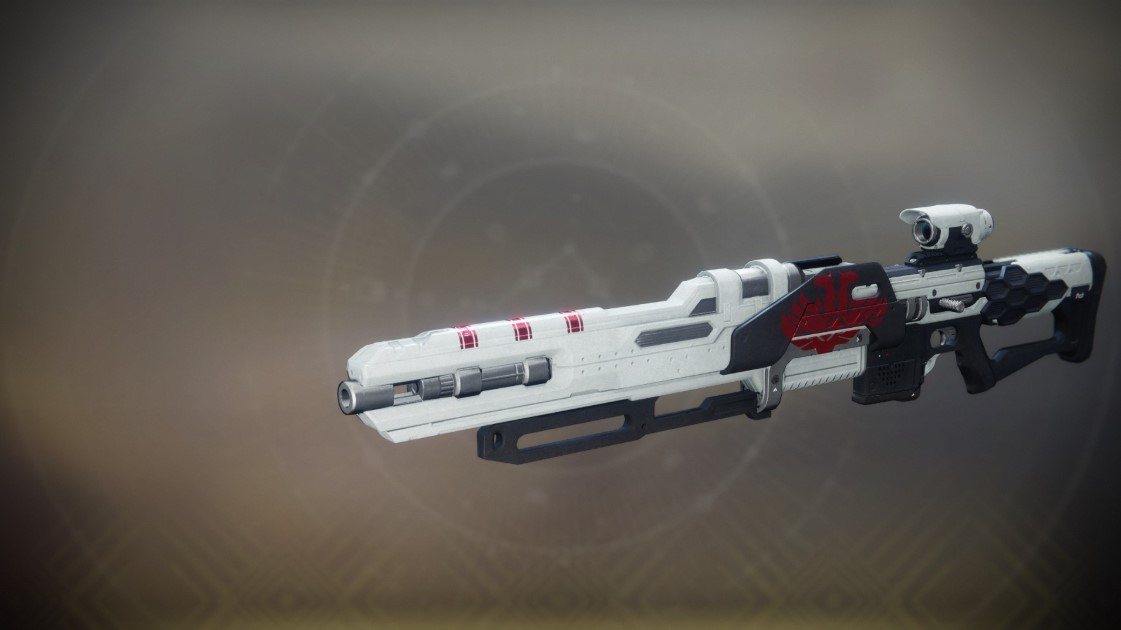 The Revoker is either your best friend or your mortal enemy. Never in the middle. 
Revoker will either be your best friend or your nemesis. This weapon was obtainable through a Crucible quest from Lord Shaxx and required 3500 points in the competitive playlist (additive), sniper kills, and sniper precision kills. This is either really easy or really difficult to some players, but the payoff is worth it.
Revoker comes with a perk called Reversal of Fortune, which returns a missed shot back to the player's magazine. This means that you shouldn't be afraid to take shots with Revoker, making players play more aggressively. Furthermore, it is an aggressive frame sniper rifle with one of the lowest zoom scopes in the game, making it suitable to shut down supers and landing crispy headshots at all ranges. It's important to know that Reversal of Fortune takes a second to proc, and firing rapidly or reloading will cancel the perk.
The controversy with this weapon is how it affected the Crucible in terms of playstyle. Many players argue that it promotes too much lane camping and is seen as the "cheap" way to snipe, alluring to its legendary perk. Regardless, it is worth your time if you are trying to learn how to snipe, and definitely has very rewarding results (try no scoping, it's ridiculous). 
Stats:
Impact: 90
Range: 80
Stability: 34
Handling: 31
Reload Speed: 37
Aim Assistance: 44
Recoil: 72
What Makes Revoker Awesome:
Missed a shot? Don't worry about it!
Aggressive frame sniper for one shotting supers
Kinetic sniper offers flexibility in loadout 
Tied for lowest range zoom
Surprisingly decent hip fire accuracy
Best PvP Setup: 
Sunset: Power level 1060 (Season 12)
How to Get Revoker + Review: https://www.youtube.com/watch?v=sMiXgn7F2bc
3. Felwinter's Lie (Best Energy Shotgun)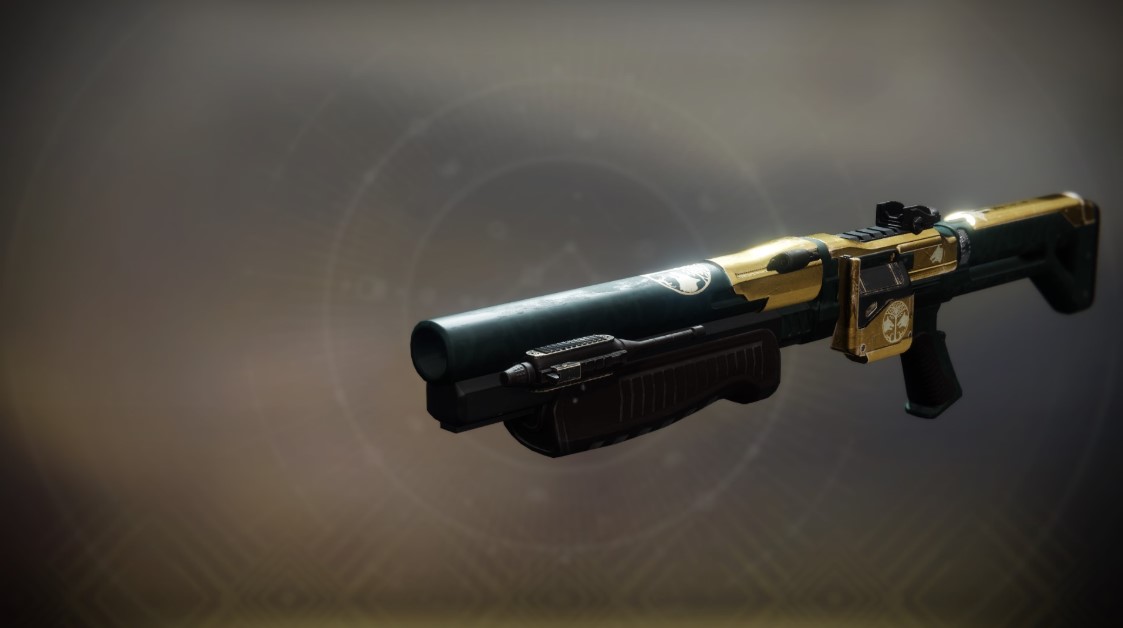 Looting Felwinter's final resting place for this shotgun was worth it.
Unfortunately, Felwinter's Lie was only obtainable during last season's Season of the Worthy through an amazing lore quest, but if you have it there's a chance you already know how beefy this thing is.
Often seen as the counterpart to the infamous Mindbender's Ambition, this shotgun sits in your energy slot and has a very peculiar frame called Shot Package. Shot Package is an aggressive frame (like the Mindbender's) that has a more uniform pellet spread, keeping consistency as its priority. What makes it even better is its variable perk pool that provides players options to select between Slideshot and Quickdraw for the first column, and Opening Shot and Vorpal Weapon for the second column (those four perks are static; they are on every roll). This caters to players with different preferences of mobility while prioritizing general player slaying or shutting down supers. Its default Range masterwork only helps it with one-shotting, so maybe it's time to be a charging ape and rock Felwinter's Lie in your energy slot.
Stats:
Impact: 80
Range: 29
Stability: 27
Handling: 33
Reload Speed: 41
Aim Assistance: 33
Recoil: 62
Best PvP Setup:
Full Choke
Accurized Rounds
Quickdraw
Opening Shot
Sunset: Power level 1310 (Season 14)
How to get Felwinter's Lie + Review: https://www.youtube.com/watch?v=FplOuUx4zsw
4. Dire Promise (Best Legendary Kinetic Hand Cannon)
You've yee'd your last haw.
For the past year, Bungie has been bringing back old weapons up to speed with randomly rolled perks. Dire Promise was a 150 RPM hand cannon from the Dead Orbit faction that rolled with Triple Tap, a perk that returns a round to your magazine for successive precision hits. However, when Dire Promise was brought back for Season of the Worthy it came jam packed with diverse perks. For PvP, this weapon can roll with Overflow, Opening Shot, and Snapshot in the first perk column. This provides players with tons of options depending on playstyle. The second perk column sees perks like Swashbuckler, Rangefinder, and Elemental Capacitor. My personal favorite roll is Overflow and Rangefinder because I utilize my special ammo so often that I hardly reload my Dire Promise due to Overflow (which reloads your weapon past capacity if you pick up special or heavy ammo). Rangefinder is always a good option (despite nerfs) and don't let others tell you otherwise! This weapon is a common world drop from engrams or activities so it's difficult to target farm. May RNG be in your favor!
Stats:
Impact: 80
Range: 45
Stability: 50
Handling: 61
Reload Speed: 54
Aim Assistance: 87
Recoil: 84
What Makes Dire Promise Awesome:
150 RPM, Lightweight Frames have the best TTK of hand cannons
Rolls can be used for both PvP and PvE
Rolls with two best perks to boost range
You look like a cowboy
Best PvP Setup: 
Fastdraw HCS
High Caliber Rounds
Opening Shot
Rangefinder
Sunset: Power level 1310 (Season 14)
How to get Dire Promise + Review: https://www.youtube.com/watch?v=q7D4WF2ZH18
5. The Summoner (Easiest to Use Energy Auto Rifle)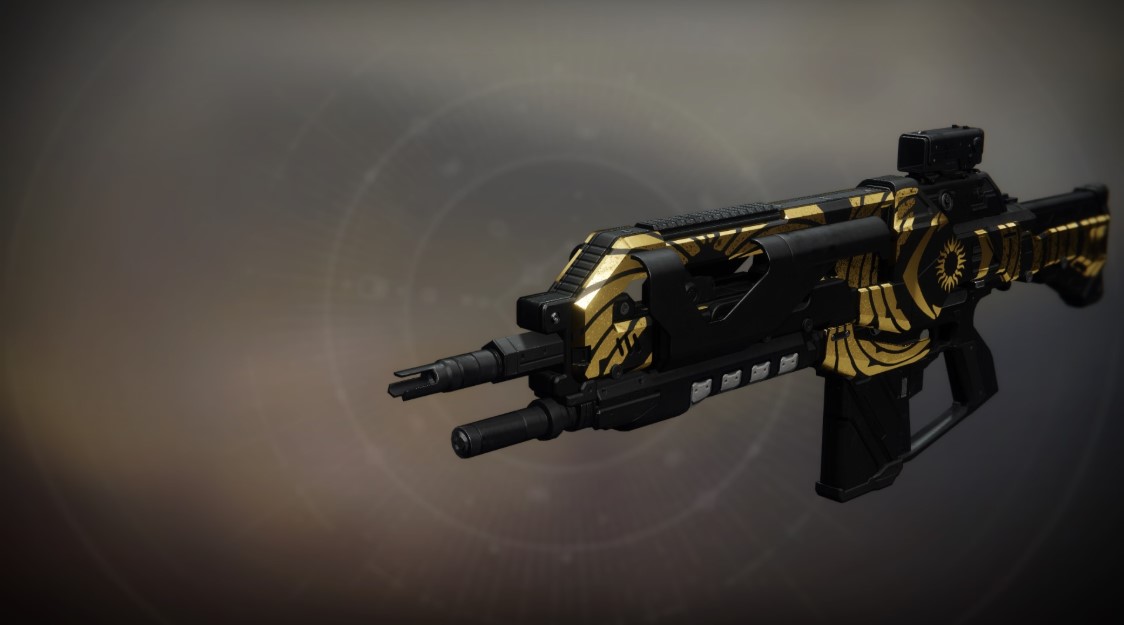 The Summoner will arguably help win your one on one fights more often than not, even if you're bad.
With the buffs for auto rifles sweeping the meta off its feet, it's fortunate that Trials of Osiris has added a very capable auto rifle to its loot pool. The Summoner is an adaptive, 600 RPM auto rifle that can be obtained through playing Trials of Osiris either through turning in tokens or hitting the required wins for that week. The reason this weapon is being used is due to how forgiving it can be with its perks, making it slightly easier to use than the Gnawing Hunger. The first column can roll with Overflow, Moving Target, and Zen Moment. The second column can roll with Elemental Capacitor, Rampage, Rangefinder, and Celerity. My personal PvP slay machine would be Moving Target and Rangefinder because of its reliability in short range and long range fights, though perks like Zen Moment and Celerity can be incredibly fantastic in one-on-one clutch situations. If you're looking for an energy auto rifle but are sick of using Gnawing Hunger or want a reliable backup gun, pick up The Summoner. 
Stats:
Impact: 21
Range: 46
Stability: 47
Handling: 73
Reload Speed: 60
Aim Assistance: 62
Recoil: 57
What Makes The Summoner Awesome:
Alternative energy assault rifle to Gnawing Hunger
Rolls with very utility-focused perks
Excellent handling
Can be farmed depending on Trials of Osiris drops
Best PvP Setup: 
Extended Barrel
High Caliber Rounds
Zen Moment
Rangefinder
Sunset: Power level 1310 (Season 14)
How to get The Summoner + Review: https://www.youtube.com/watch?v=f0RLGKEpXCo
6. Thorn (Most Reliable Exotic Hand Cannon)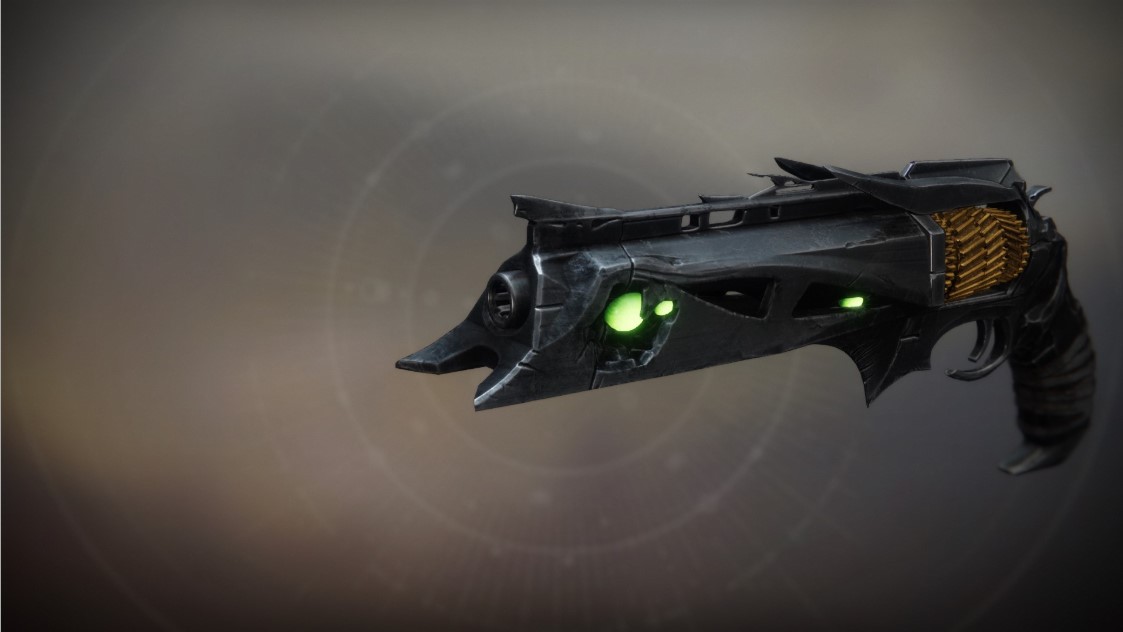 Your worst nightmare is back. Good luck beating a skilled player using Thorn. Spoiler: you won't.
Oh boy didn't want to see this guy on a list again did you? The infamous Thorn was a notorious killing machine in Destiny 1 due to its exotic perk Mark of the Devourer, which would apply a poison damage to targets causing them to burn and perish over time. In Destiny 2, the weapon works a little differently by forcing players to pick up remnant orbs from dead enemies in order to trigger the DOT damage (damage over time). Regardless, this 150 RPM exotic kinetic hand cannon is still crisp as the day we first got it due to its superb handling, great recoil pattern, and the DOT damage. Due to the nerf to hand cannons, their effectiveness at range have been significantly reduced, but the DOT damage from Thorn will deal the same amount per second. This will delay the regeneration of your enemy and even kill them if they manage to escape depending on their resilience number, making it a fierce weapon in the hands of a skilled player. You can obtain Thorn through an exotic quest that ends with a modified Savathûn's Song strike, so bring a buddy or two to make your life a little easier. Unfortunately, Bungie has yet to allow us a mod slot on exotic weapons, but that is a small oversight in terms of Thorn.
Stats:
Impact: 80
Range: 41
Stability: 60
Handling: 68
Reload Speed: 46
Aim Assistance: 85
Recoil: 100
What Makes Thorn Awesome:
Just look at it
VERY superior handling in terms of recoil, ready speed, and movement speed
DOT damage reduces enemy ability to recover
DOT damage can secure kills
Very rare but possible to two tap players
150 RPM hand cannon
Targetable quest reduces need for RNG drop
Best PvP Setup:
Sunset: Indefinite (exotic)
How to get Thorn + Review: https://www.youtube.com/watch?v=4_EHPc_CgWE
7. Beloved (Best Energy Sniper Rifle)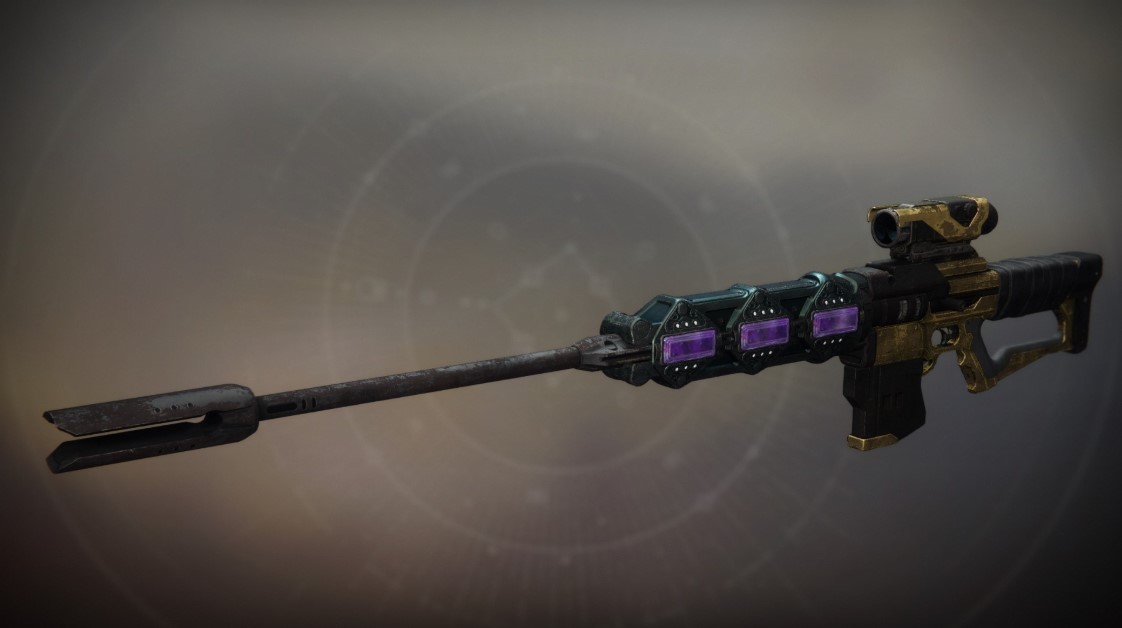 The bedazzled beauty known as the Beloved will make you fall in love with sniping.
Despite it being sunset this season, Beloved is my favorite sniper rifle in the game. This energy sniper rifle has consistently been at the top of the most used snipers in the game for good reason; it's incredibly snappy. Reminiscent of the LDR 5001 sniper many veterans used in Destiny 1, Beloved is an Adaptive Frame sniper rifle that has one of the best PvP perk pools in the game. For the first perk column, it can roll perks such as No Distractions, Demolitionist, and Snapshot. The second perk column has perks such as Quickdraw, Moving Target, and Box Breathing. From these PvP perks, you can see why this weapon is so versatile. If you prefer a more lane camping play style, go with No Distractions and Box Breathing. If you play more aggressively, stick with Snapshot and Quickdraw or Moving Target. Furthermore, it comes with one of the lowest zoom sniper scopes in the game. What makes this weapon even better is it is easily target farmable through the Menagerie. Just stick a Jubilation rune in slot one and any red rune in slot two for a guaranteed Beloved. When you pick one up, you'll instantly see how sticky the weapon is and how well it handles (even without Quickdraw or a Handling masterwork). 
Stats:
Impact: 70
Range: 55
Stability: 51
Handling: 52
Reload Speed: 44
Aim Assistance: 68
Recoil: 77
What Makes Beloved Awesome:
Rolls with perks that can max out handling
Adaptive Frame allows for quick two tap body kills
Easily farmable through the Menagerie
One of the lowest zooms in the game
Very decent aim assistance
Flexible perk rolls for your playstyle
Best PvP Setup:
Fluted Barrel
Accurized Rounds
Snapshot
Quickdraw
Sunset: Power level 1060 (Season 12)
How to get Beloved + Review: https://www.youtube.com/watch?v=BI4be_2DiLc
8. Waking Vigil (Best Energy Hand Cannon)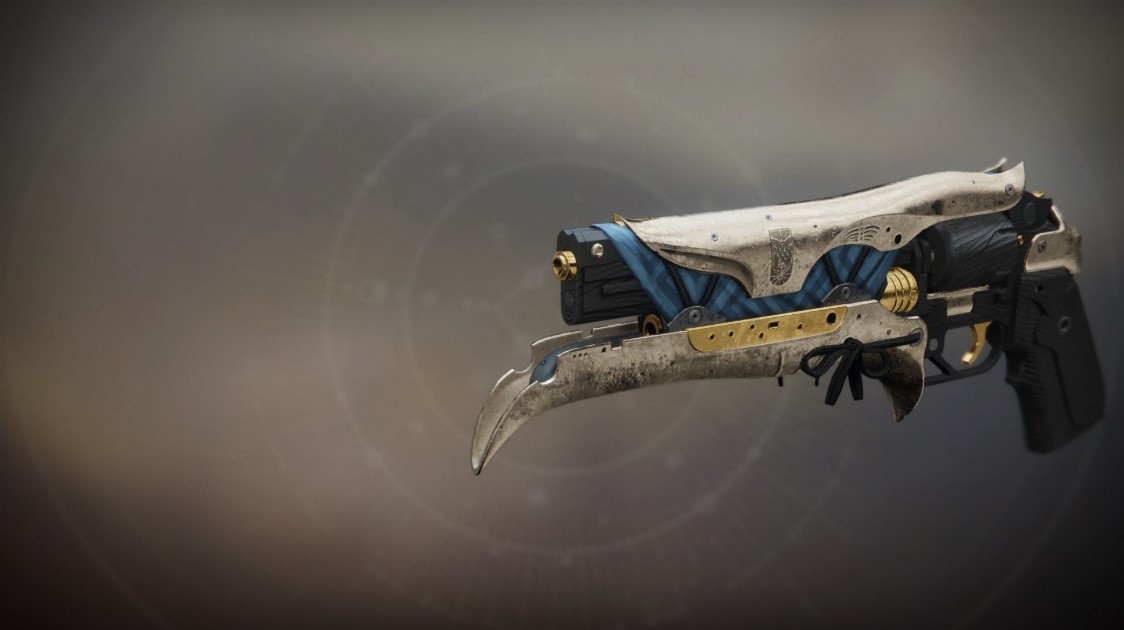 Waking Vigil might be the snappiest energy hand cannon and is well worth your farming time.
I've spoken on the Waking Vigil before but I will always advocate for this weapon. Just like the Beloved, this weapon is also farmable via the Menagerie by slotting a Rune of Desire in slot one and any green rune in slot two. But what makes this weapon so good?
First off, it's an energy hand cannon. This offers versatility in your loadout if you want to run Revoker or Astral Horizon in your kinetic slot. Second, its intrinsic bullet magnetism is ridiculously good. Combine that with its perk pool and you have one of the most reliable energy hand cannons and hand cannons in general that Destiny 2 can offer. Its first perk column can roll with Opening Shot, while the second column can roll with Outlaw, Dragonfly, and Slideshot. The PvP god roll has been largely identified as Opening Shot and Slideshot, both of which will provide you with a fantastic range buff that will almost guarantee your first shot lands; this will make your one-on-one duels easier to win. The best roll I've obtained is Opening Shot and Snapshot, but because this is a 150 RPM hand cannon, you can opt out of Snapshot due to its naturally high handling stats. If you want to provide some flexibility in your loadouts while tearing it up in non-power level enabled activities, grab a Waking Vigil. It looks awesome!
Stats:
Impact: 80
Range: 38
Stability: 44
Handling: 67
Reload Speed: 60
Aim Assistance: 85
Recoil: 98
What Makes Waking Vigil Awesome:
It looks awesome
Rolls with two range boosting perks
150 RPM Lightweight Frame
Easily farmable through the Menagerie
Best PvP Setup:
Hitmark HCS
Ricochet Rounds
Opening Shot
Slideshot
Sunset: Power level 1060 (Season 12)
How to get Waking Vigil + Review: https://www.youtube.com/watch?v=lunmlNC2MkM
9. Astral Horizon (Best Kinetic Shotgun)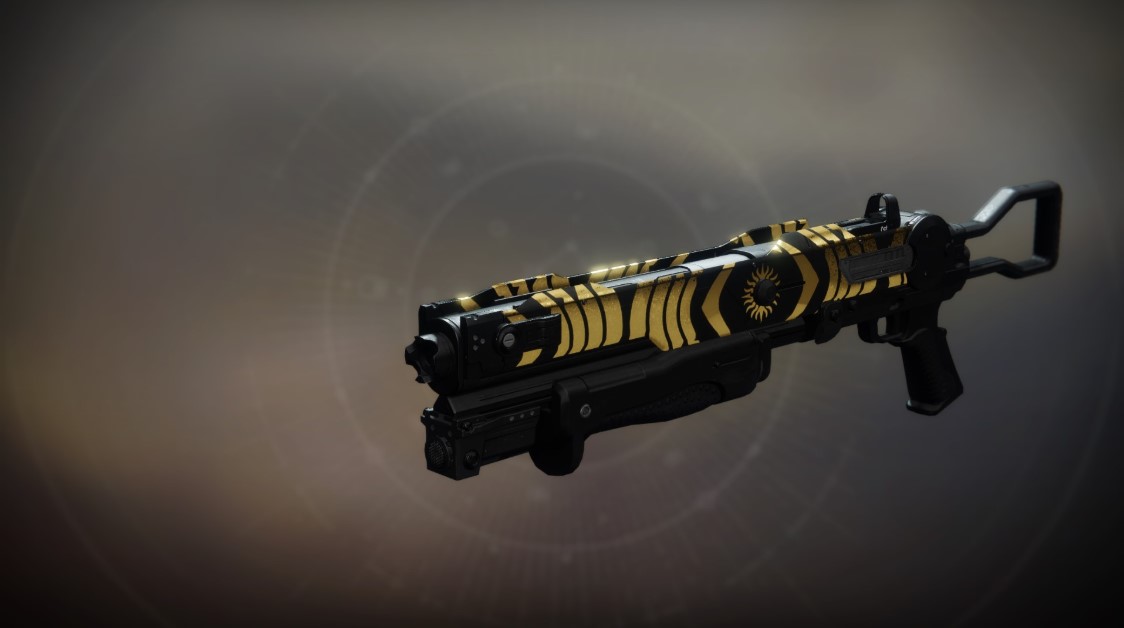 The Astral Horizon just LOOKS aggressive. Consider this weapon a present to the shotgun apes.
Remember when Trials of Osiris first started and everyone went berserk over Astral Horizon? There's a good reason for that. This Aggressive Frame kinetic shotgun is very reminiscent of our aforementioned Felwinter's Lie, but being in the kinetic slot provides opportunity in loadout diversity. This weapon is obtainable through Trials of Osiris in the same fashion that The Summoner is obtainable (tokens or required wins) and its PvP perk pool is almost identical to Felwinter's. In perk column one, it can roll with Slideshot and Quickdraw. In perk column two, it can roll with Elemental Capacitor, Swashbuckler, Celerity, and Opening Shot. The reason that this weapon might not be performing as well as Felwinter's is because Bungie tweaked how Aggressive Frame shotguns operate this season by affecting pellet spread. However, Felwinter's Shot Package frame sets it apart. Regardless, Astral Horizon is definitely your best bet for a kinetic shotgun this season and is worth chasing if you're going to open up your loadout options a bit.
Stats:
Impact: 80
Range: 32
Stability: 34
Handling: 35
Reload Speed: 40
Aim Assistance: 34
Recoil: 62
What Makes Astral Horizon Awesome:
It's the kinetic Mindbender's Ambition
Has the ideal perk setup for PvP shotguns
Aggressive Frame shotgun (still viable despite nerfs)
Looks awesome
Can be farmed depending on Trials of Osiris drops
Best PvP Setup:
Smallbore
Tactical Mag
Quickdraw
Opening Shot
Sunset: Power level 1310 (Season 14)
How to get Astral Horizon + Review: https://www.youtube.com/watch?v=YNsqn6mxY-s
10. Cold Denial (Best Kinetic Pulse Rifle)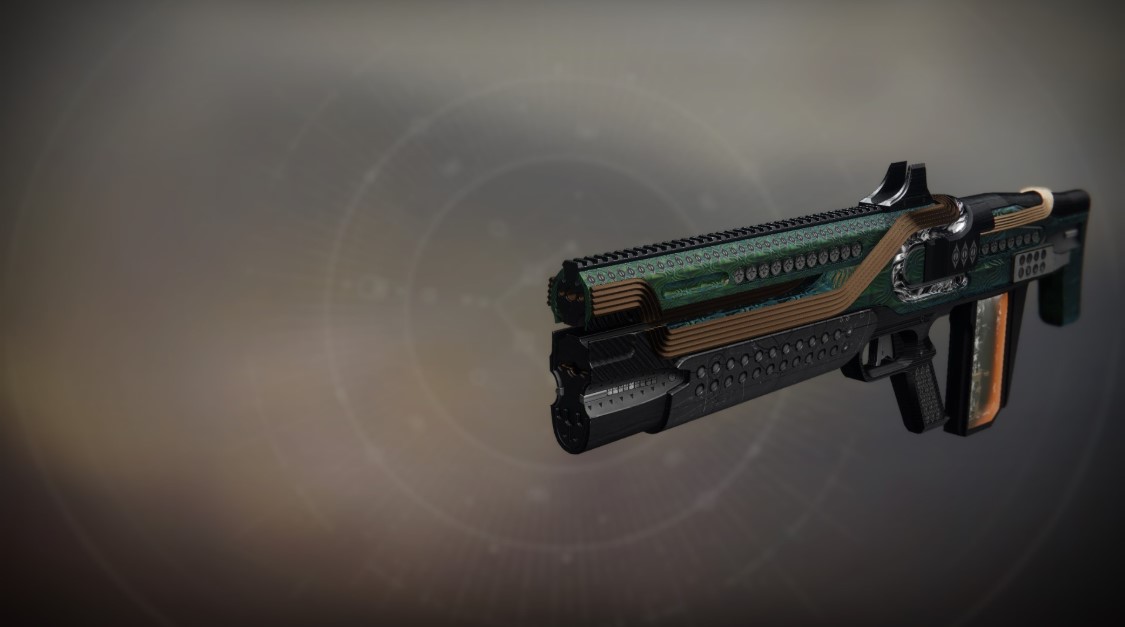 You'll be in denial about how good this gun really is after you use it. Get it?
Cold Denial was introduced this season and is an Aggressive Frame, 340 RPM pulse rifle in your kinetic slot. Aggressive pulse rifles have been buffed this last season and Cold Denial is shining in PvP due to those buffs.
At first glance, you might look at the perk pool of Cold Denial and think it's average for PvP. However, if you play the weapon correctly you will decimate opponents at medium to long range encounters. In perk column one, the best PvP perks would be Killing Wind and Zen Moment, while in perk column two the best PvP perks would be Swashbuckler, Multikill Clip, Eye of the Storm, or Headseeker. Cold Denial has a decent blend of stability and damage perks, but due to its high intrinsic stability and high base damage as an aggressive frame pulse rifle, I can't overlook the combination of Zen Moment and Eye of the Storm or Headseeker. Its more unforgiving recoil pattern means you're probably going to want to land as many shots as you can and Zen Moment and Eye of the Storm help significantly in your duels. However, Headseeker can cover up your mistakes of missing precision shots by buffing damage from body shots. If you're looking for a more mobile roll, try getting Feeding Frenzy for increased reload speeds (which you'll probably want for this frame) and Unrelenting or Multikill Clip to chain your kills.You can pick up a Cold Denial from your Umbral Engram farms after you've unlocked it from your season pass (rank 45). 
Stats:
Impact: 33
Range: 61
Stability: 50
Handling: 32
Reload Speed: 41
Aim Assistance: 32
Recoil: 73
What Makes Cold Denial Awesome:
Aggressive Frame pulse rifles got a recent buff
Zen Moment and Headseeker makes it a very forgiving gun
Very stable
Easily farmable through Umbral Engrams
Best PvP Setup:
Chambered Compensator
Ricochet Rounds
Zen Moment
Headseeker
Sunset: Power level 1360 (Season 15)
How to get Cold Denial + Review: https://www.youtube.com/watch?v=j1jKsnDD6Ss
Those are our picks for maximum damage in the Crucible. Many play styles and loadout options are provided so pick your favorite and go from there! As for heavy weapons, the meta hasn't changed too much but you can make almost any heavy weapon work in this season. However, the old reliable Hammerhead LMG from the Black Armory is a constant in PvP or you can get to booping with your Tractor Cannon to shut down supers. Get to grinding and have some fun experimenting in the Crucible! Make Shaxx proud!
You may also be interested in: