[Top 15] FIFA 20 Best Young Midfielders Who Are Amazing
Updated: 09 Feb 2020 2:41 pm
Only The Best Midfielders Will Do For You
These guys will provide the link between attack and defense that is so important on FIFA 20.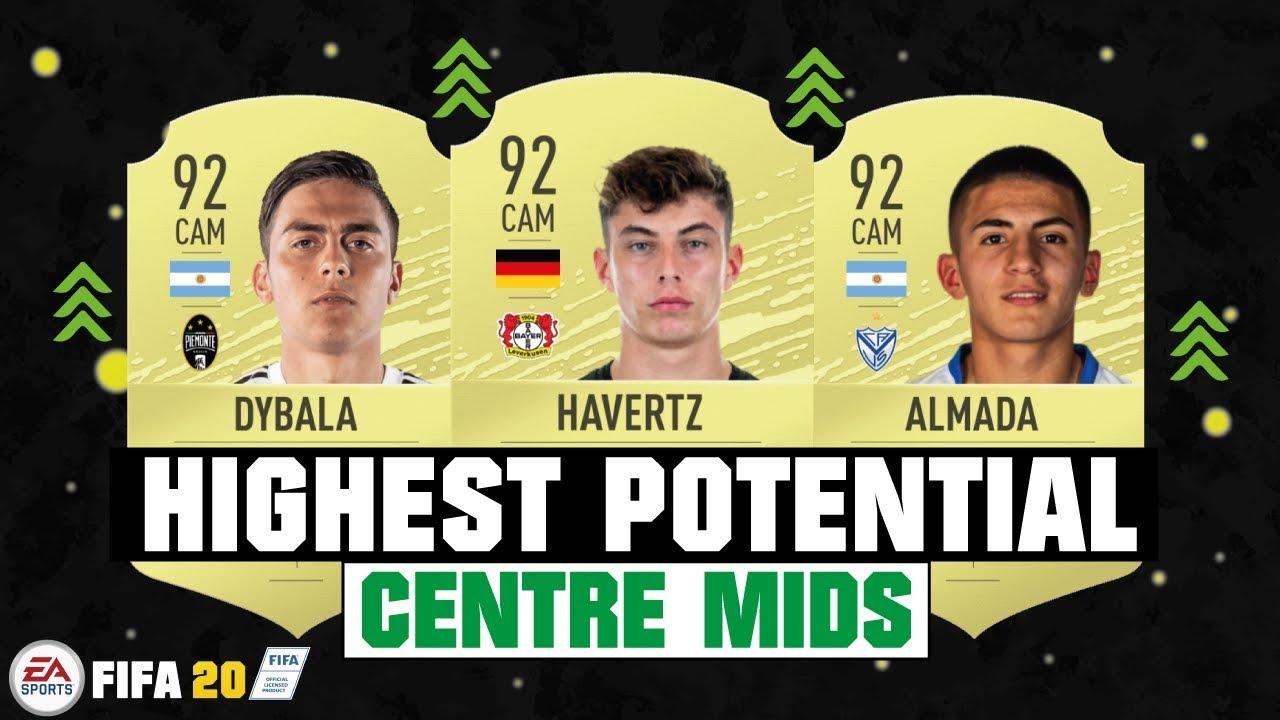 In football, a defender's job is to stop goals and an attacker's job is to score goals. But a midfielder has to stop and score goals and that is what makes the position so demanding and difficult to play. It's also why you need great midfielders to win games on FIFA 20. 
15. Gabriel Martinelli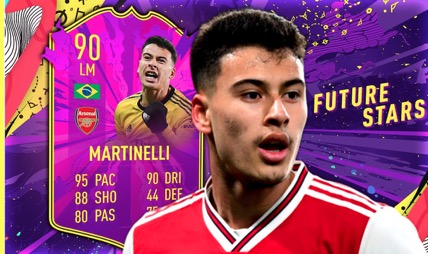 Martinelli is a must for you on FIFA 20.
18-year-old Brazilian star Gabriel Martinelli has been one of the brightest sparks in a dreadful year for Arsenal. Martinelli looks like a future world class player who should definitely be one of your first signings on FIFA 20.
87 potential overall is very high. 
86 sprint speed shows Martinelli has the pace to beat an opposition defender. 
73 finishing shows that at just 18 Martinelli already knows where the goal is. 
Gabriel Martinelli full details - https://sofifa.com/player/251566/gabriel-teodoro-martinelli-silva
14. Serge Gnabry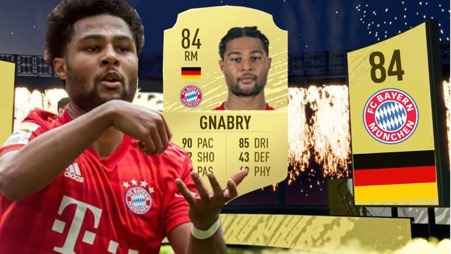 Bayern star Serge Gnabry will grab you plenty of goals and assits.
After an awful season on loan at West Bromwich Albion, the carer of promising youngster Serge Gnabry looked dead and buried. Yet a few years later he has reached his potential and is a key player for the Bundesliga giants Bayern Munich. He could also be a star player for your FIFA 20 club.
At just 24 Gnabry still has room to grow and his potential rating of 87 shows just how good he can get.
An 83 volley rating means that if the ball is falling towards Gnabry's killer right foot it is likely going to fall into the back of the net next. 
83 positioning means Gnabry is always in the right place at the right time. 
Serge Gnabry full details - https://sofifa.com/player/206113?hl=en-US 
13. Goncalo Guedes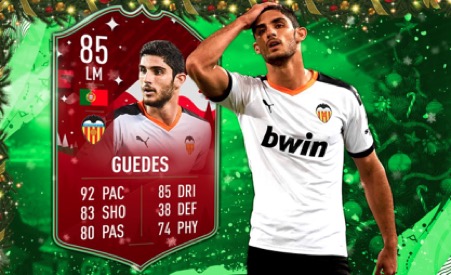 Guedes is a promising young midfielder.
Goncalo Guedes went from promising youngster to international superstar when he scored the winning goal for Portugal in the UEFA Nations League 2019 final. At 22, he already has a major trophy in his cabinet and is a proven winner that could help you get the gold on FIFA 20. 
Guedes has an impressive potential overall rating of 87.
84 long shots make Guedes just as big a threat from outside the box as he is in it.
An 80 composure rating means Guedes will rarely miss-hit a pass or shot.
Goncalo Guedes full details - https://sofifa.com/player/224411 
12. David Neres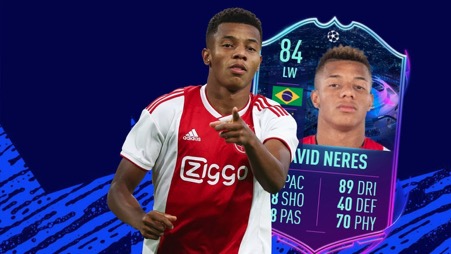 Neres is a hidden gem on FIFA 20.
David Neres is a young Brazilian midfielder who may not be as common on FIFA 20 teams as other youngsters on this list. But he is still one for you to keep your eye on if you want an edge on your opponent. 
A potential rating of 86 may not be the highest but it is still star player level.
5* skill moves mean Neres will easily get past your opponent's defenders. 
86 balance means Neres will rarely fall over. Which is a bad thing to do if you're trying to score a goal.
David Neres full details - https://sofifa.com/player/236632 
11. Wilfred Ndidi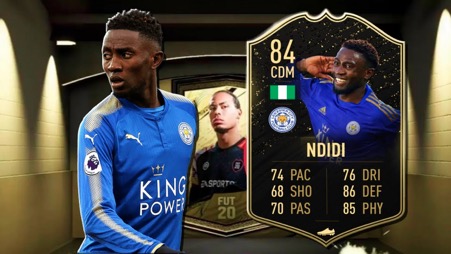 Do you need Ndidi? Indeed you do.
Leicester City are having a fantastic season this year yet they have slipped up recently with losses to Burnley and Aston Villa, which just happens to be games in which Ndidi was injured or unfit. This shows how important Ndidi is for them and could be for you on FIFA 20. 
A potential rating of 88 means this 22-year-old could be shielding your defence brilliantly for years to come. 
89 interceptions highlight why any opposition pass is unlikely to get through Ndidi.
88 standing tackle makes Ndidi an excellent tackler at just 22.
Wilfred Ndidi full details - https://sofifa.com/player/226790 
10. Steven Bergwijn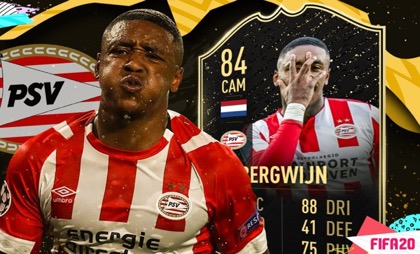 The Special One's latest special signing.
Steven Bergwijn's potential to be a future world class football is widely known, and Tottenham manager Jose Mourinho has recognised this paying a massive £27 million to get him to join the London club. If 'The Special One' thinks Bergwijn is a football talent then so should you. 
Bergwijn has a potential rating of 87.
Bergwijn is very versatile as he can play in many positions, such as CAM and LW. 
Being Dutch means Bergwijn can easily link to other star players like Mathijs de Ligt and Frenkie de Jong. 
Steven Bergwijn full details - https://sofifa.com/player/225953
9. Leon Bailey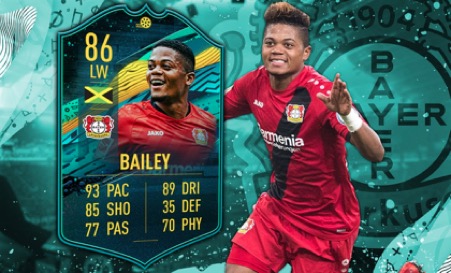 Bailey is the Jamaican player on FIFA 20.
It already feels like Jamaican star Leon Bailey has been around forever in the football world, as he has been scoring and assisting for fun in the Bundesliga for a few seasons now. Yet he is only 21-years-old and this just highlights how good Bailey could be, especially for you on FIFA 20. 
Bailey has a massive potential rating of 88.
Bailey can play on either side of midfield and versatility is one of the most important aspects of being a footballer in the modern game. 
93 acceleration means Bailey will always get to the ball before opponents.
Leon Bailey full details - https://sofifa.com/player/229906 
8. Mason Mount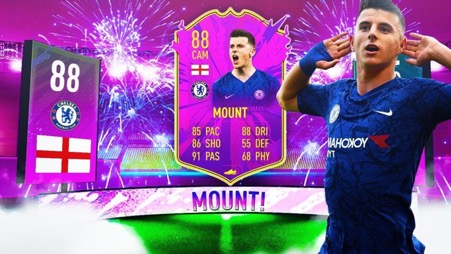 Mason Mount is a Massive Must for a Magnificent Midfield.
Many fans were concerned for Chelsea and Frank Lampard when they were placed under a transfer ban last summer. However, there was no need as Lampard has led Chelsea to a fantastic season and part of that is all down to their youngsters being given a chance, such as Mason Mount. Lampard gave him a chance in real life and so should you on FIFA 20.
A potential overall of 87+ is very good.
Mount can play in multiple positions, including LW, meaning he is handy to have in an injury crisis.
76 free-kick accuracy makes Mount a threat off of set pieces.
Mason Mount full details - https://sofifa.com/player/233064
7. Ousmane Dembele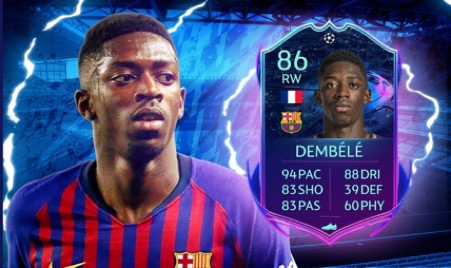 Dembele's speed is a big asset on FIFA 20.
Ousmane Dembele has struggled since he joined Barcelona, but then anyone in the world would struggle to compete for a place in the team with the likes of Lionel Messi and Luis Suarez. Despite that, he has still scored 19 goals for the Spanish giants and on FIFA 20 he is one of the best youngsters in the game. 
93 pace makes Dembele one of the fastest players in the game. 
90 potential overall means Dembele could become an elite tier player.
5* weak foot and 5* skill moves mean Dembele can pretty much do anything you ask of him. 
Ousmane Dembele full details - https://sofifa.com/player/231443 
6. Tanguy Ndombele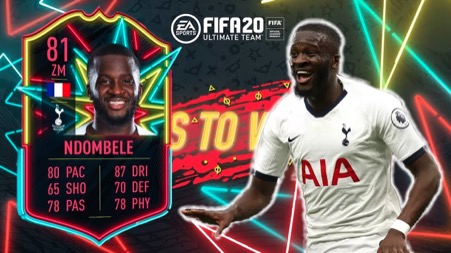 Tanguy's shots will fly straight into the top corner.
Tanguy Ndombele may be having a variety of issues in his first season at Tottenham, but then again what Tottenham player isn't having issues this season. And any issues in the real world don't impact his potential to be a star player on FIFA 20. 
Ndombele has a very impressive potential rating of 89.
81 aggression means the 22-year-old is always up for the fight, and I for one would never fancy my chances in a fight with him.
80 shot power makes Ndombele's shots difficult for any goalkeeper to save.
Tangy Ndombele full details - https://sofifa.com/player/235569 
5. Kai Havertz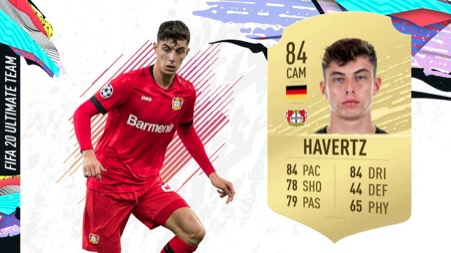 Havertz is the player you have to have. 
Kai Havertz is a name linked with dream moves to massive clubs like Real Madrid and Manchester United every transfer window. But the club that needs to sign him is yours on FIFA 20 and here is why. 
The 20-year-old has a massive potential rating of 93, which is higher than Neymar. 
Already being 84 rated makes Havertz an immediate strong addition to your team. 
Being 6 foot 2 means Havertz is rather tall for a CAM, so he offers a unique aerial threat when he is running into the box.
Kai Havertz full details - https://sofifa.com/player/235790 
4. Houssem Aouar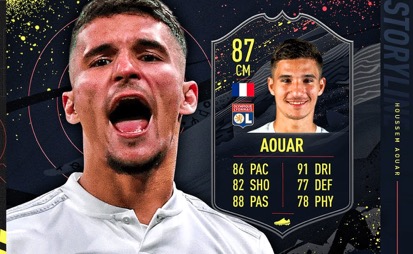 Aouar could become the best midfielder in the game.
Houssem Aouar is just 21 years old but he is already being hailed as one of the central midfielders that could define the position for the next decade in football. He is a must for FIFA 20 and here is why. 
Being French means Aouar can link to other star players like Paul Pogba. 
A potential rating of 89 shows Aouar could become your best player.
84 vision means Aouar can pick out your attackers when they are making runs. He doesn't need to go to Specsavers.
Houssem Aouar full details - https://sofifa.com/player/234906 
3. Jadon Sancho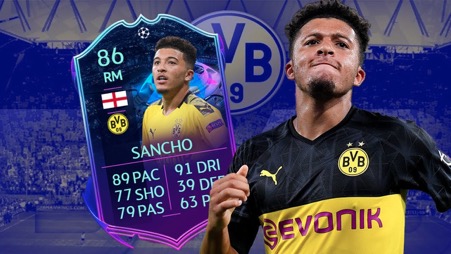 Dortmund's attacking starlet Jadon Sancho is a FIFA 20 wonderkid.
Many football fans doubted Jadon Sancho's decision to leave Manchester City for Borussia Dortmund, but since his move, the 19-year-old has proved them wrong with ease. His 29 goals for the German outfit show how good he is already. Now just imagine him scoring those goals for you on FIFA 20. 
93 potential overall rating shows how good Sancho can be as it is the same rating as Cristiano Ronaldo. 
5* skill moves make Sancho an unpredictable threat for opposing teams. 
88 ball control makes Sancho one of the best players in the game with the ball at his feet. 
Jadon Sancho full details - https://sofifa.com/player/233049 
2.Sandro Tonali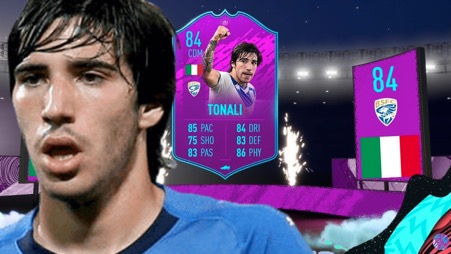 This Italian stallion is a midfield general.
19-year-old Sandro Tonali's team Brescia may be in danger of getting relegated this season from Serie A, but that doesn't mean that the young star has played poorly. In fact, he has done well and FIFA 20 has recognised this by giving him the potential to be a monster.
A potential overall of 91 shows just how good Tonali can become.
4* weak foot means Tonali is nearly as good with his left as he is his right.
81 long passing is very good for a 19-year-old, but just imagine how much better that can be if he can reach his potential. 
Sandro Tonali full details - https://sofifa.com/player/241096 
1. Frenkie De Jong
This Dutch playmake will grab you plenty of assists. 
Along with Mathijs De Ligt, Frenkie De Jong burst onto the football scene last season as part of Ajax's incredible underdog story in the Champions League. Since then Barcelona have swept him up as they recognise his potential to be a midfield superstar. If he is good enough for Barcelona then he is certainly good enough for your FIFA 20 team. 
The 22-year-old has a massive potential rating of 92. 
4* skill moves mean De Jong can trick an opponent with more tricks than a jack in the box.
90 short passing makes him one of the best passers in the game. 
Frenkie De Jong full details - https://sofifa.com/player/228702/frenkie-de-jong/
Also be sure to check out these articles: 
Image Gallery