[Top 15] FIFA 20 Best Bundesliga Strikers Who Are Amazing
Updated: 26 Mar 2020 4:08 pm
The Germans are coming! (To help you win FIFA matches...)
The German top flight is a league full of gems you may not know about.
Germany's top league is full of quality at the top end of the field. Some of the best players on the planet ply their trade in the Bundesliga, and here are 15 amazing strikers from the German top flight. 
15. Dodi Lukebakio (Hertha BSC)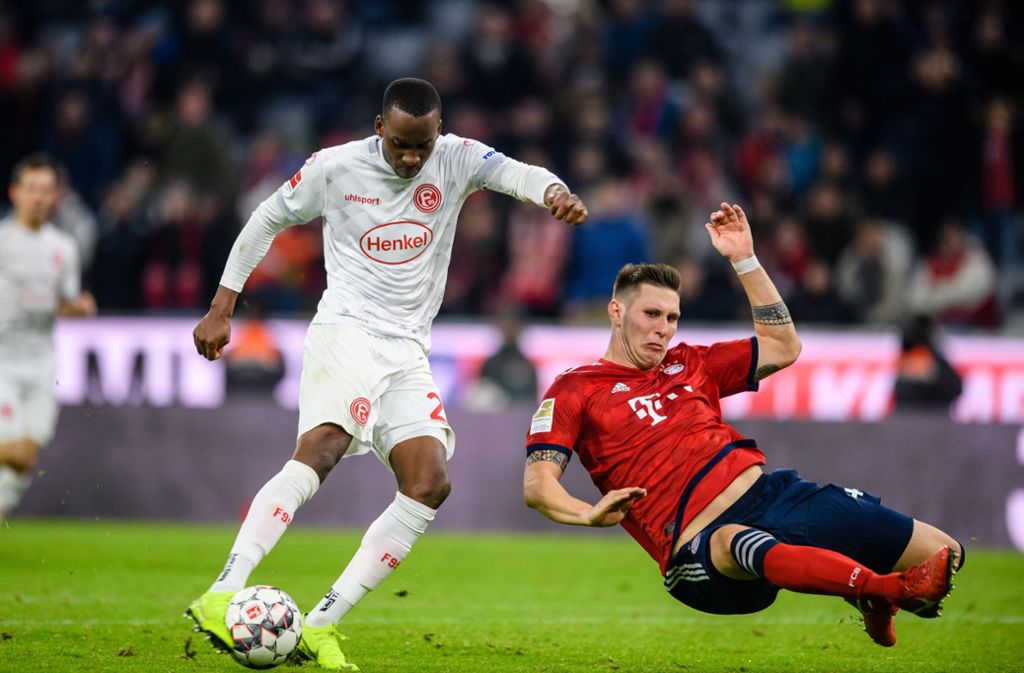 The complete FIFA package. All the attributes to be a future star in the game.
Just 22 years old, Dodi Lukebakio has been excellent in his debut season with Hertha. He has five goals and five assists in 20 appearances this season. If you were lucky enough to snap up his SBC, you have a top forward on your hands. 
Why Lukebakio is amazing:
Good Pace, with a Sniper style his Dribbling and Shooting are boosted to match.
4-star 4-star, and a left-footer for a well-balanced team.
6'2" so a beast in the air.
Medium/Low work rates, so don't worry about that Stamina.
Current price: 800 PS4, 700 XB1, 750 PC
Dodi Lukebakio's full player profile can be found here.
14. Wout Weghorst Inform (Wolfsburg)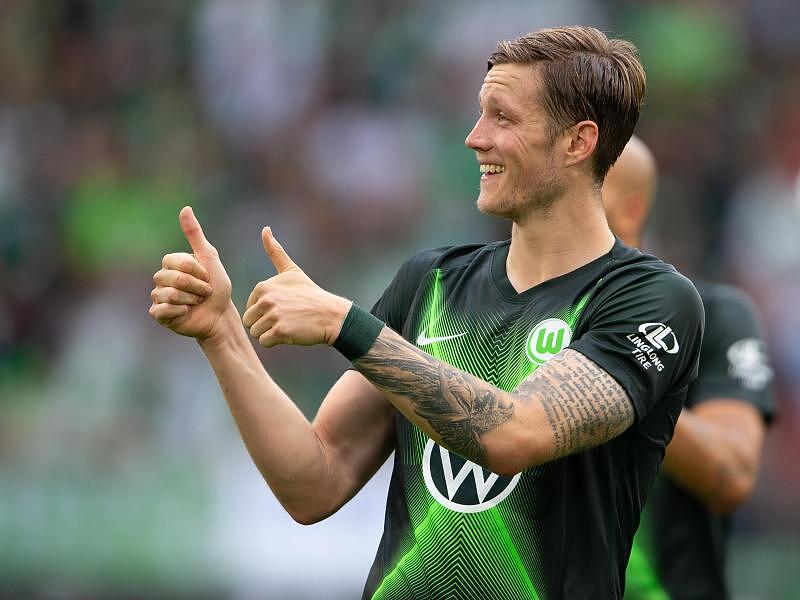 A genuine target man if there ever was one, strong and mobile for the perfect big lad.
Weghorst is an underused option in FIFA 20. Strong and deadly, the right chem style and players around him make him an affordable gem. Great tattoos as well, although I'm not sure how that contributes to FIFA ability.
Why Weghorst is amazing:
89 Strength, 93 Heading Accuracy, 6'6", so get the crosses in.
Get a Hunter on him to up that Pace and take his Shooting to beast levels.
A steal at 15k for the qualities he offers.
Mid-80s in reactions and composure. 
Current price: 14k PS4, 14k XB1, 14k PC
Wout Weghorst's full player profile can be found here. 
13. Jhon Cordoba Second Inform (F.C. Koln)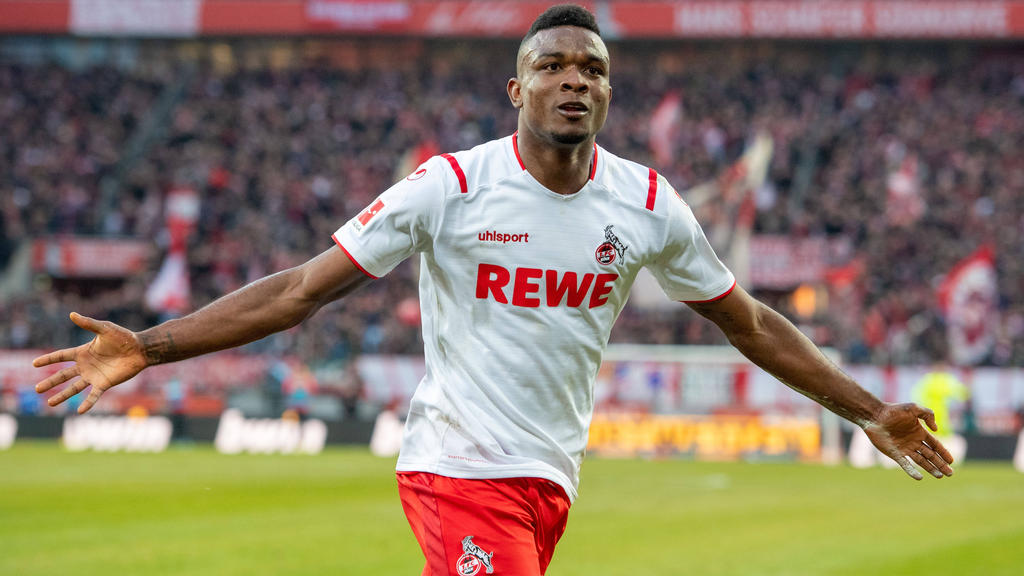 Fierce pace and outrageous strength make Cordoba a nightmare for defenders, hence his two FIFA 20 Informs.
The Koln frontman has grabbed two informs on this generation of FIFA. His improved 84 version is still super cheap, and it's worth taking a serious look at it. For a league with a relative lack of genuine ST cards, it baffles me how cheap this guy still is.
Why Cordoba is amazing:
90 Pace (94 Sprint Speed) to blast in behind and 97 Shot Power to blast past the keeper.
95 Strength, 98 Aggression, and at 6'2" he's another to fit the crossing game perfectly.
Sniper chem style gives him four 90+ stat areas.
An affordable version of Erling Haland (more on him later). 
Current price: 13k PS4, 14k XB1, 13.5k PC
Jhon Cordoba's SIF full player profile can be found here.
12. Sebastian Polter (1. FC Union Berlin)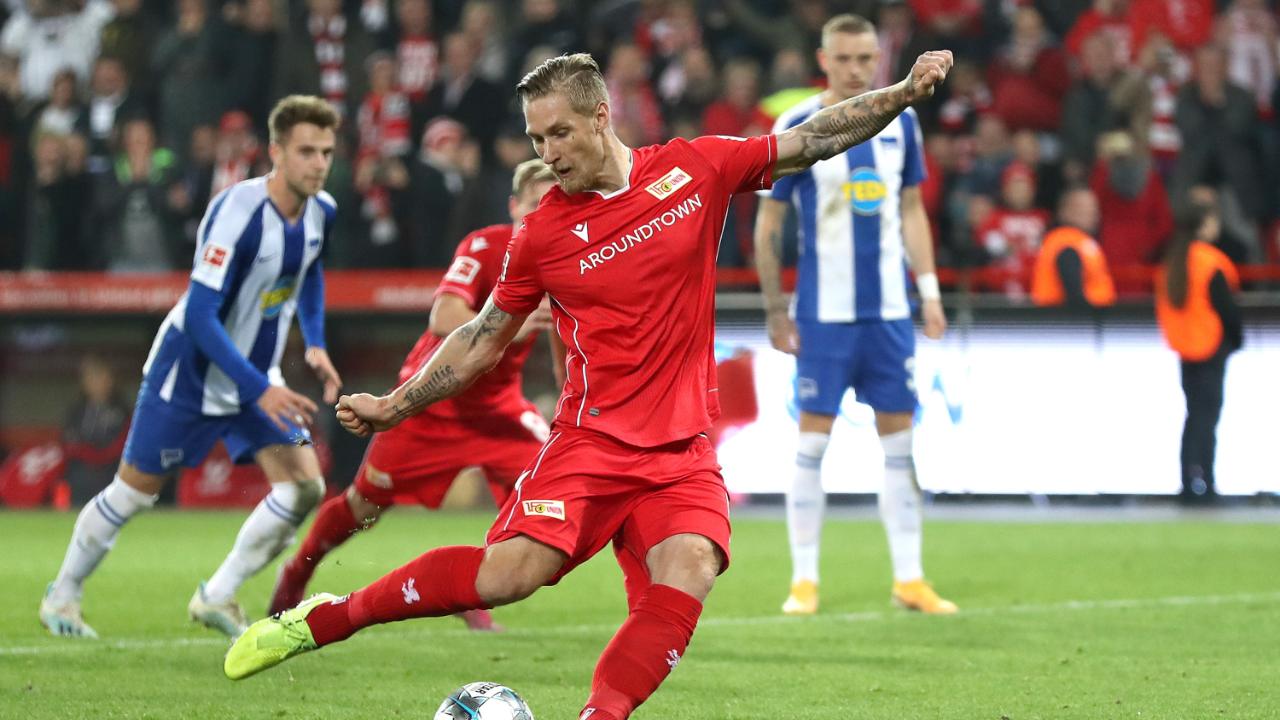 Same old story: a tall, strong forward from this league. Bundesliga defenders must earn their wages.
It's not often you find a silver player on a best-of list, but here's one for the silver squaddies out there. Polter has the build to handle anyone in his class, and outshine a few above him. Also, it's March. Let's break out the silvers and have some fun!
Why Polter is amazing:
91 Strength and 6'4", a lot of big strong boys in the German top-flight right now.
If you're not fussed about his pace, give him a Marksman for a machine in the air.
I would put a Sniper on him to maximize his shooting and dribbling.
Medium/Medium, so easy to maneuver with tactics.
Current price: (PS4 extinct), 4.7k XB1, 6k PC
Sebastian Polter's full player profile can be found here. 
11. Mario Gotze (Borussia Dortmund)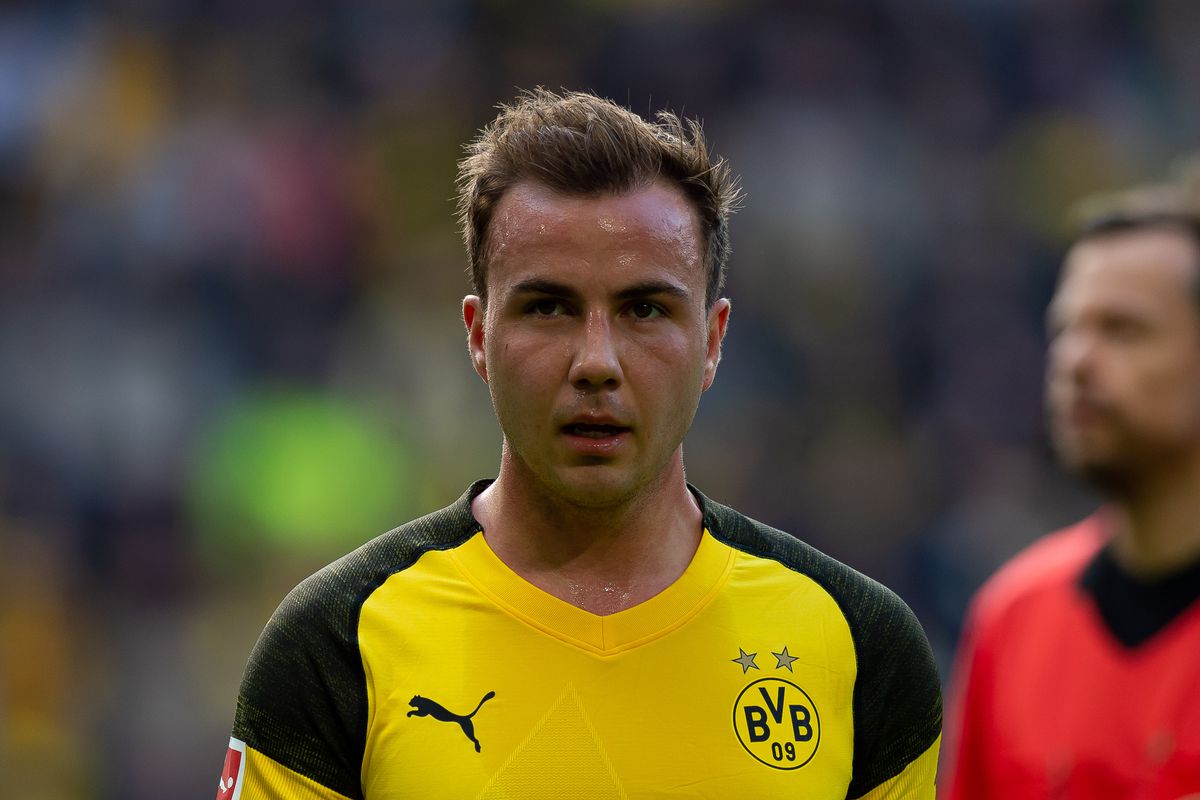 Forever in the history books as a World Cup Final goalscorer/perennial teenage-face.
Remember when Gotze scored the winner in a World Cup final? He's fallen from grace since 2014 but is back at Dortmund doing his thing after three seasons with Bayern Munich. Probably around 53 years old now. Impossible to tell as he still looks 20.
Why Gotze is amazing:
Hawk boosts already nicely rounded Shooting, and bring Pace and Physical up to scratch.
He can be used as an effective CAM with a Maestro.
4-star 4-star with good Dribbling.
83 Agility teamed with 87 Vision.
Current price: 1.4k PS4, 1.7k XB1, 1.2 PC
Mario Gotze's full player profile can be found here. 
10. Matheus Cunha Winter Refresh (RB Leipzig) 
Cunha is part of a Leipzig side mixing it with the best barely a decade after forming.
One of the pricier players on this list, but Cunha's Winter Refresh card is well worth it. Astonishingly well balanced, he's currently over 100k less than the estimated cost of his 83 SBC. No-brainers don't come much clearer than this.
Why Cunha is amazing:
89 Pace, 89 Shooting, 92 Dribbling, 80 Physical, you don't need a chem style for this one.
6'0" with 92 Jumping makes him a complete forward.
An Engine pushes him to top tier quality.
4-star 4-star, is there anything he doesn't have going for him? 
Current price: 235k PS4, 218k XB1, 260k PC
Matheus Cunha's Winter Refresh full player profile can be found here. 
9. Alassane Plea, Second Inform (Borussia Monchengladbach)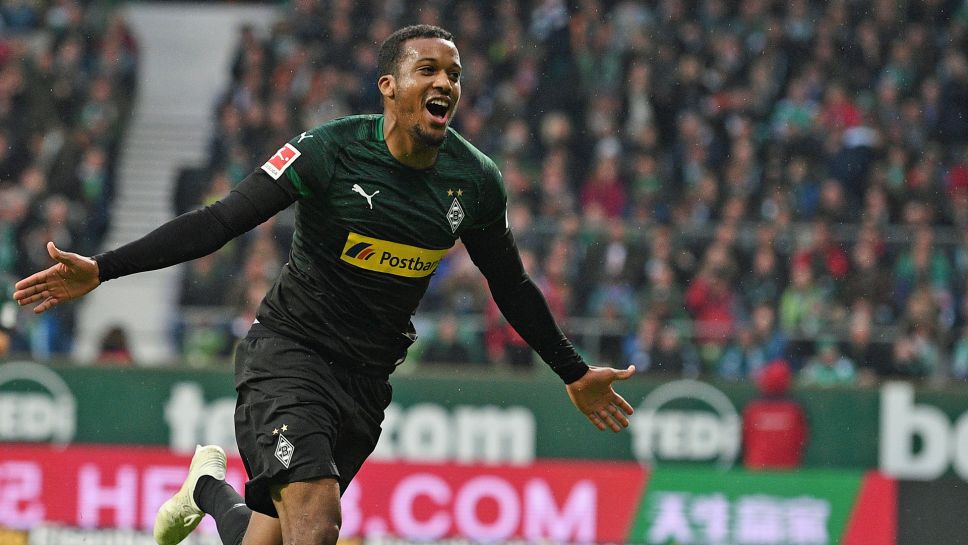 Phenomenally well-rounded with an 86 rating that underestimates his in-game quality.
The first of three Monchengladbach men here, thank goodness for copy and paste. Plea is on his second Inform of the season, and as is the case with these lower-rated special cards, he's within everyone's price range. 
Why Plea is amazing:
One-tenth of the cost of Cunha with similar stats.
Phenomenally well rounded, go wild with the chem styles on this one.
84 Stamina does the job for a ST.
Works anywhere from ST to CM.
Current price: 28.5k PS4, 30k XB1, 30k PC
Alassane Plea's SIF full player profile can be found here. 
8. Marcus Thuram, Inform (Borussia Monchengladbach)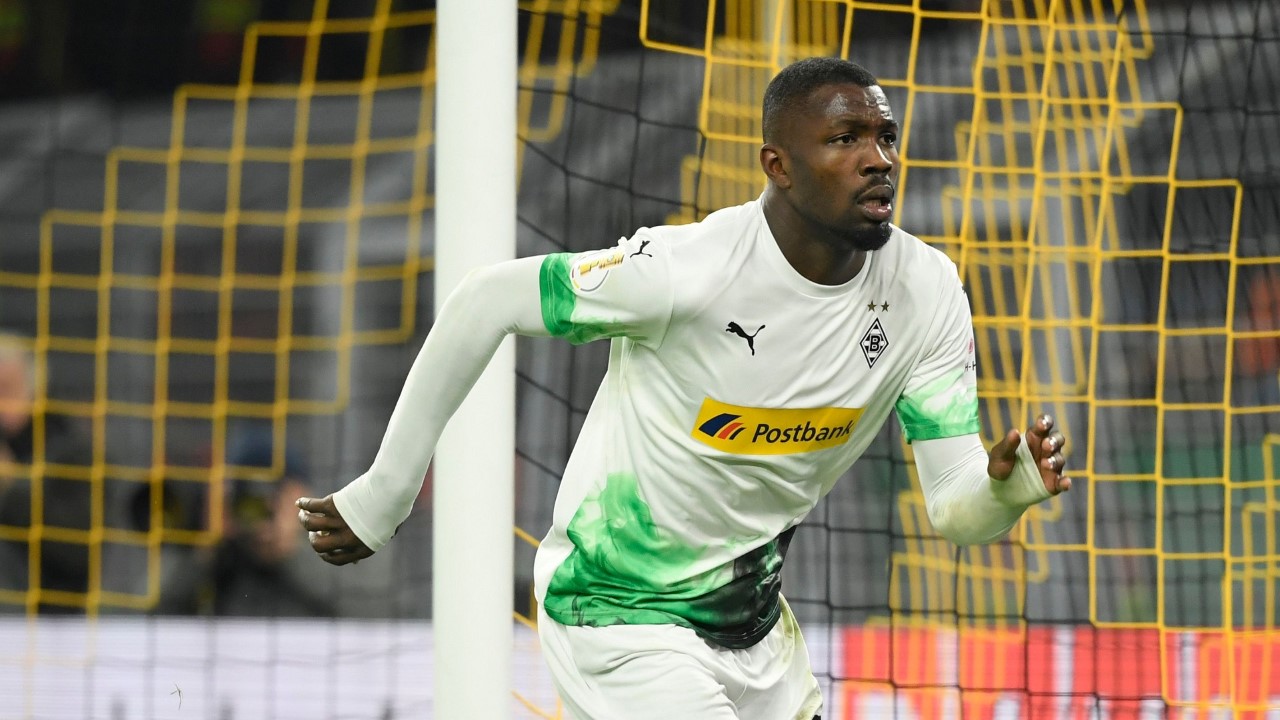 Another bright spark with a promising career ahead of him.
At just 22, Thuram has a promising career ahead of him. He's played regularly in his first season with Monchengladbach, and the future looks bright for the Frenchman. 
Why Thuram is amazing:
Great Pace, put a sniper on him to up that Agility and give him 90+ Shooting and Dribbling.
Amazingly priced affordable inform.
96 Strength will compete with any defender in the game.
6'4" so a real asset for crossers.
Current price: 17.5k PS4, 18.5k XB1, 26.5k PC
Marcus Thuram's full player profile can be found here. 
7. Raffael (Borussia Monchengladbach)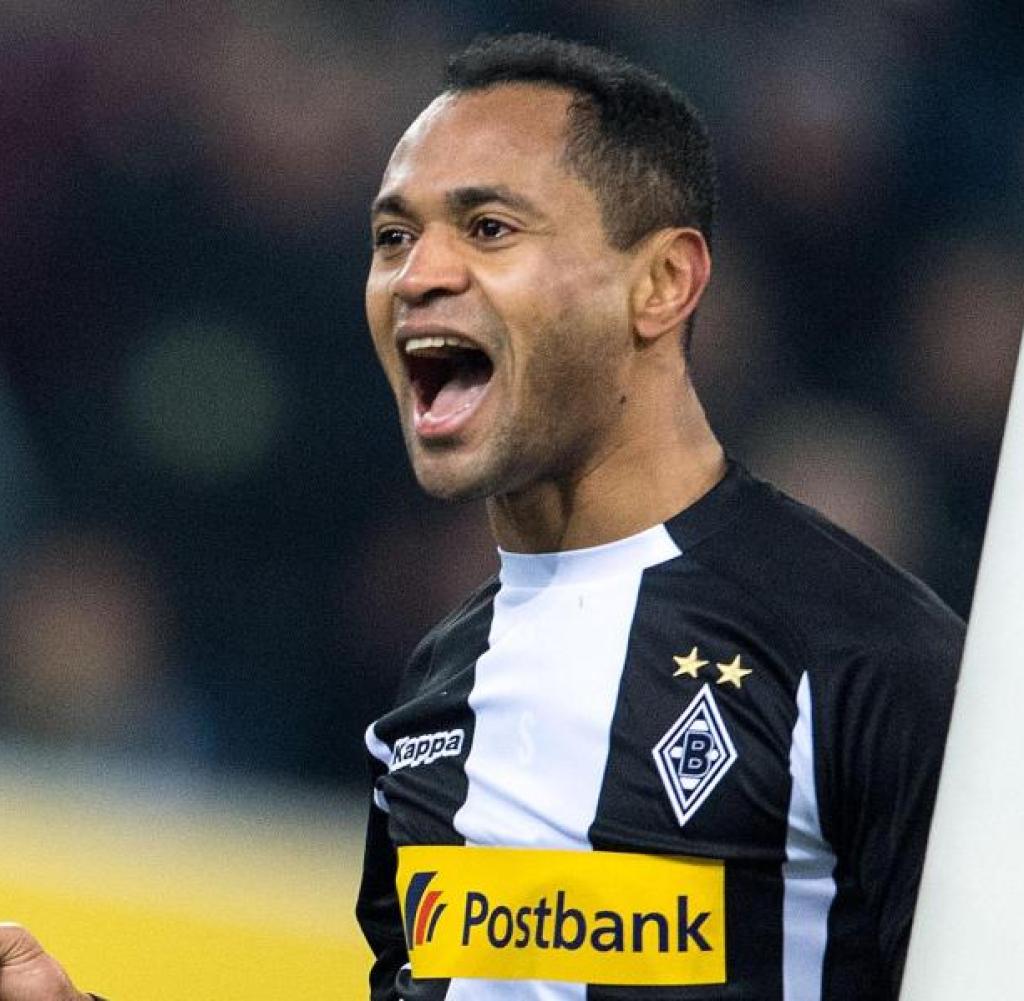 A fantastic servant for Monchengladbach and a throwback for those veterans who remember the formulating years of Ultimate Team.
A throwback to FIFA fans, Raffael is still going strong as he approaches 35. He's only played six league games this season but is a fun addition to a starter squad. Let's be honest he won't light the game on fire, but it will warm your heart seeing him in your team.
Why Raffael is amazing:
Deadeye/Finisher on him for a very well rounded CAM/CF where Pace isn't essential. 
High/Medium work rates which will keep him up the field where he can do damage with 4-star 4-star.
Brazil/Bundesliga link can produce amazing hybrids.
Fantastic player for those with few coins looking to have fun.
Current price: 750 PS4, 800 XB1, 700 PC
Raffael's full player profile can be found here. 
6. Andrej Kramaric (Hoffenheim)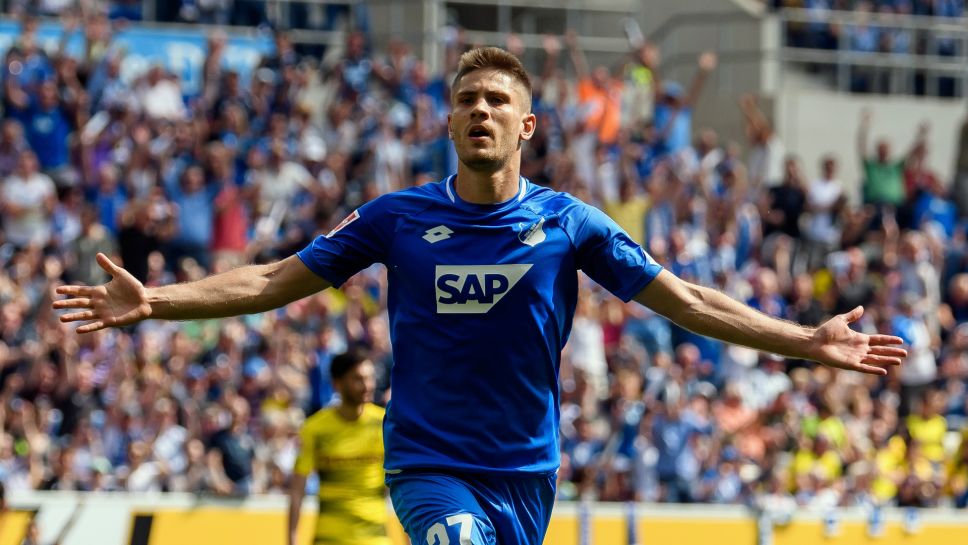 Kramaric has gone from barely getting a game at Leicester to starring at Hoffenheim.
After a miserable two years at Leicester City (he only played twice in the league during their magnificent title-winning 15/16 season), Kramaric has settled at Hoffenheim, where he has been much more prolific. 
Why Kramaric is amazing:
Hunter chem style gives him lightning Pace and very decent Finishing.
Croatia is a great link to the likes of Modric and Perisic.
4-star 4-star, 5'10" ideal for a ST, 83 Agility isn't bad at all.
An absolute bargain for 85 Dribbling and Shooting, great starter player.
Current price: 1.1k PS4, 1.3k XB1, 1.2k PC
Andrej Kramaric's full player profile can be found here. 
5. Kevin Volland Inform (Bayer Leverkusen)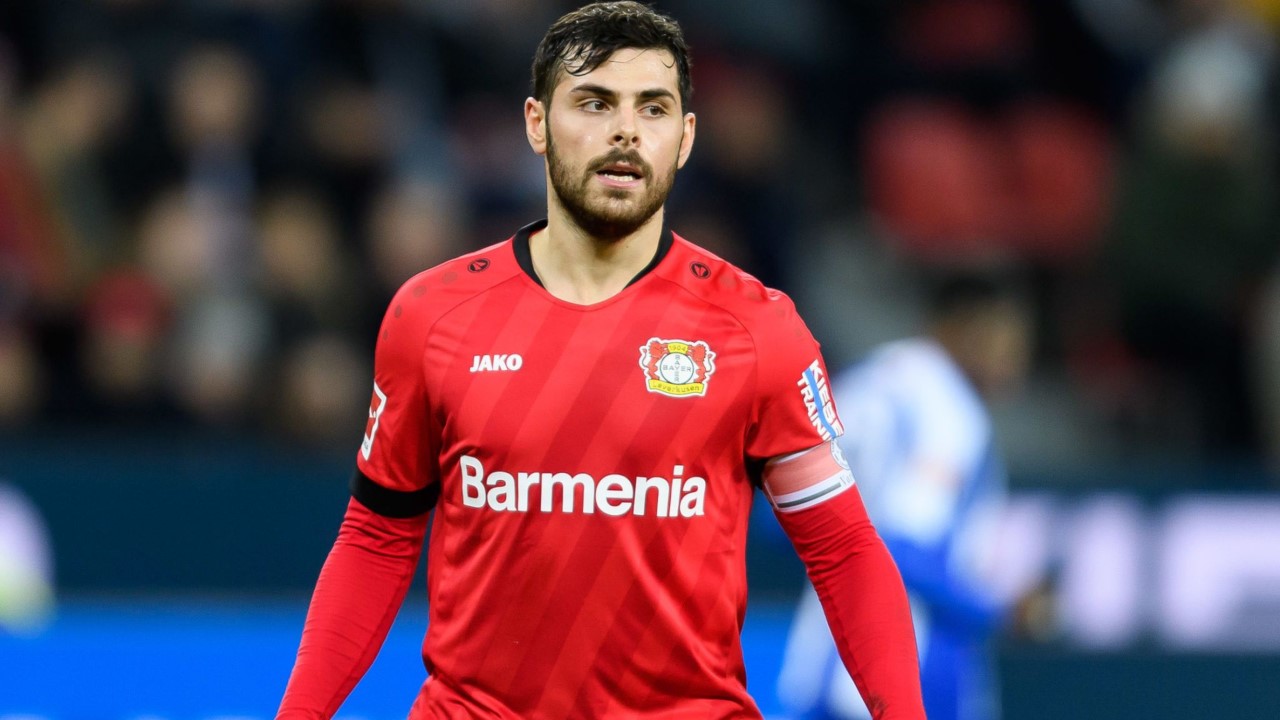 A favorite of the Leverkusen faithful - and their Twitter admin.
Volland has been in the Bundesliga for ten years now and is approaching 100 league goals across three different clubs. A great price for a quality striker in FIFA 20.
Why Volland is amazing:
90 Stamina, he'll run all day for you.
4-star weak foot, essential for a striker.
Hawk is the way to go here, boosts Pace and gives 93 Shooting.
83 Strength with mid-80s Dribbling across the board.
Current price: 14k PS4, 15k XB1, 17k PC
Kevin Volland's full player profile can be found here.
4. Marco Reus, Inform (Borussia Dortmund)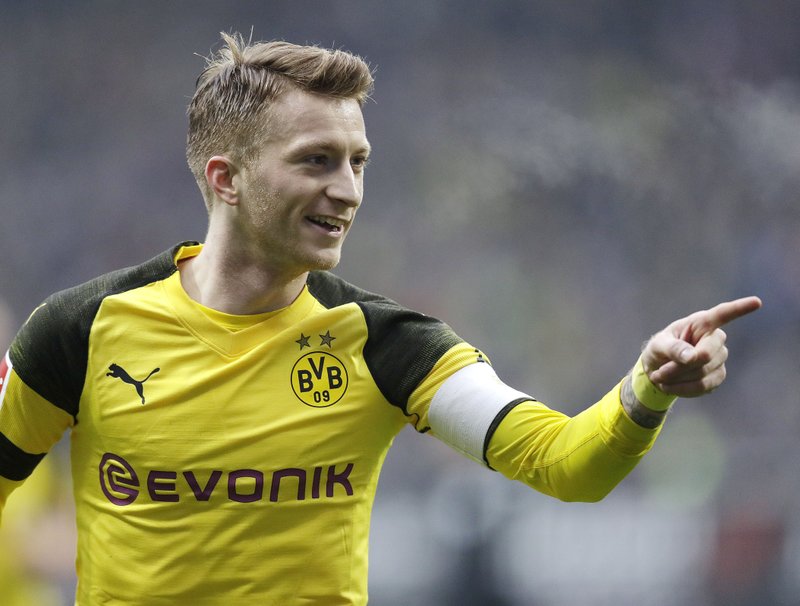 A legend for club and country and a huge part of Dortmund's rise to one of the most followed teams in Germany.
A fan favorite at Signal Iduna Park, Reus has established himself as one of the best players in the country. Often operating from a CAM or LW role, his inform card comes with a CF position change. Do what you want with Reus, he's always brilliant.
Why Reus is amazing:
89 Shooting, 88 Dribbling including 90 Positioning and 86 Agility.
With a Hunter style, he shoots up to96 Pace and 93 Shooting.
4-star 4-star, the model of consistency with that Dribbling.
As with every other year, he's a light, easy player to use on the ball.
Current price: 270k PS4, 250k XB1, 320k PC
Marco Reus' full player profile can be found here. 
3. Timo Werner, 86 rated version (RB Leipzig)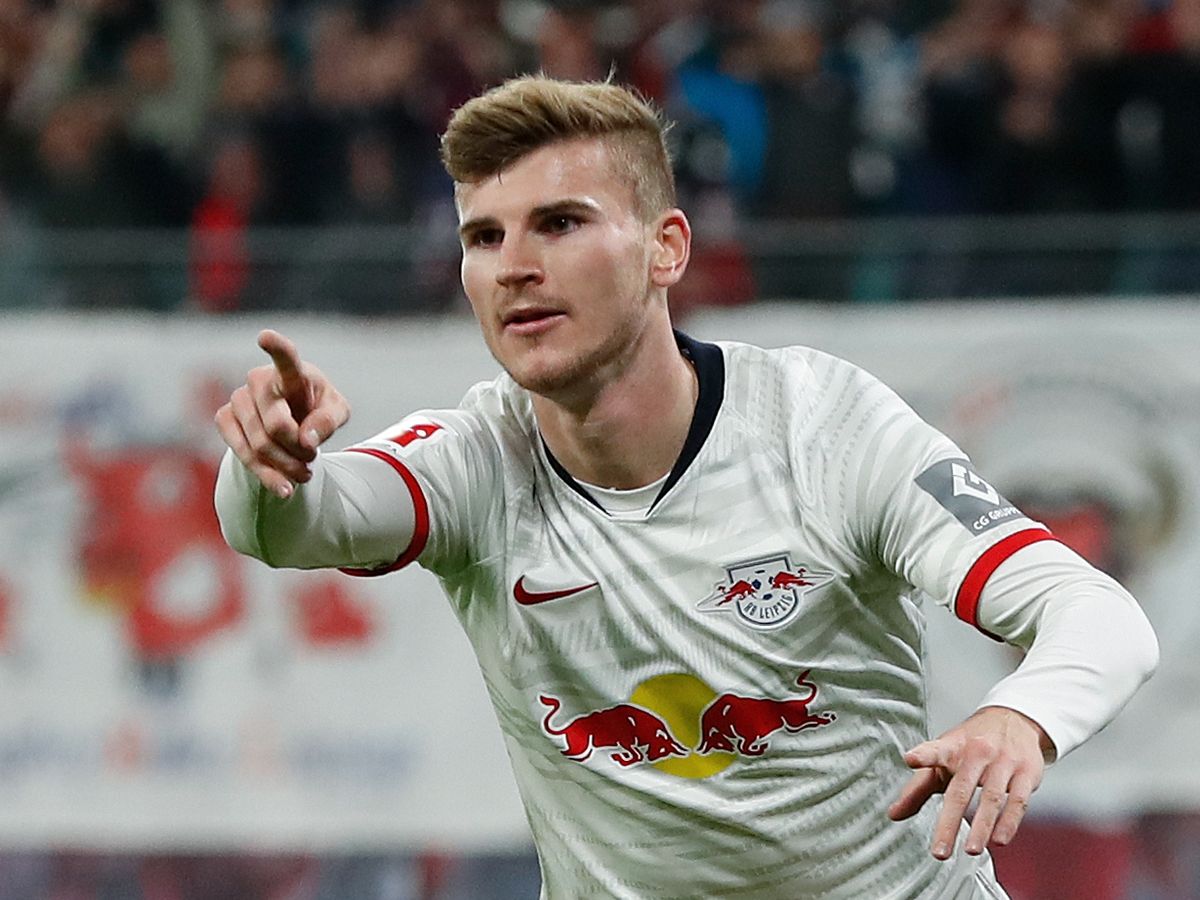 Leipzig fans will hope Werner can kick on and fully realize his potential when the season restarts.
A striker coveted by clubs across the continent, the Germany striker is blessed with electric pace. Don't be surprised to see him pop up at one of Europe's elites in the coming seasons. Helping Leipzig put Spurs to the sword has planted him right back in the shop window.
Why Werner is amazing:
92 Pace, 89 Finishing, high-quality attributes.
4-star weak foot and no slouch in the air at 5'11".
Good Positioning, Reactions and Stamina.
His Headliners card is unbelievable if you have the coins.
Current price: 16k PS4, 18.5k XB1, 19k PC
Timo Werner's full player profile can be found here. 
2. Erling Braut Haland Future Stars (Borussia Dortmund)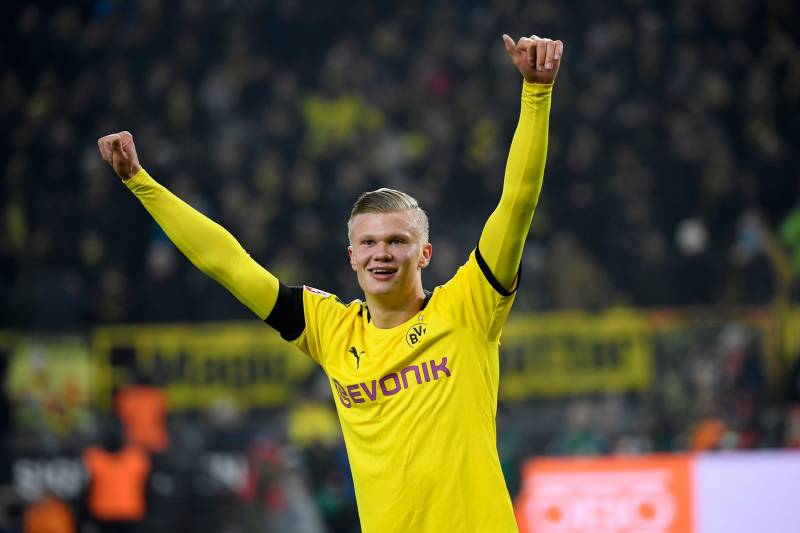 Talk about hitting the ground running. Haland scored six goals in his first three Champions League matches and five in two Bundesliga games.
What can we say about this kid? Tearing it up after a January move to Dortmund, to say Haland has hit the ground running in the Bundesliga is a huge understatement. His Future Stars card is one of the best in FIFA 20, full stop. 
He was born in 2000, but don't let that blind you with rage and feelings of inadequacy. He is nineteen years old. I need to take a walk before I go on with this list.
Why Haland is amazing:
Literally everything.
Seriously, 98 Strength, 6'4", 94 Pace, 95 Shooting.
Pretty much any chem style starts pushing him up to 99s in various IGS.
He has six other special cards if you can't afford this one, including a current SBC.
Current price: 2m PS4, 1.9m XB1, 2.3m PC
Erling Braut Haland's Future Stars player profile can be found here. 
1. Robert Lewandowski (Bayern Munich)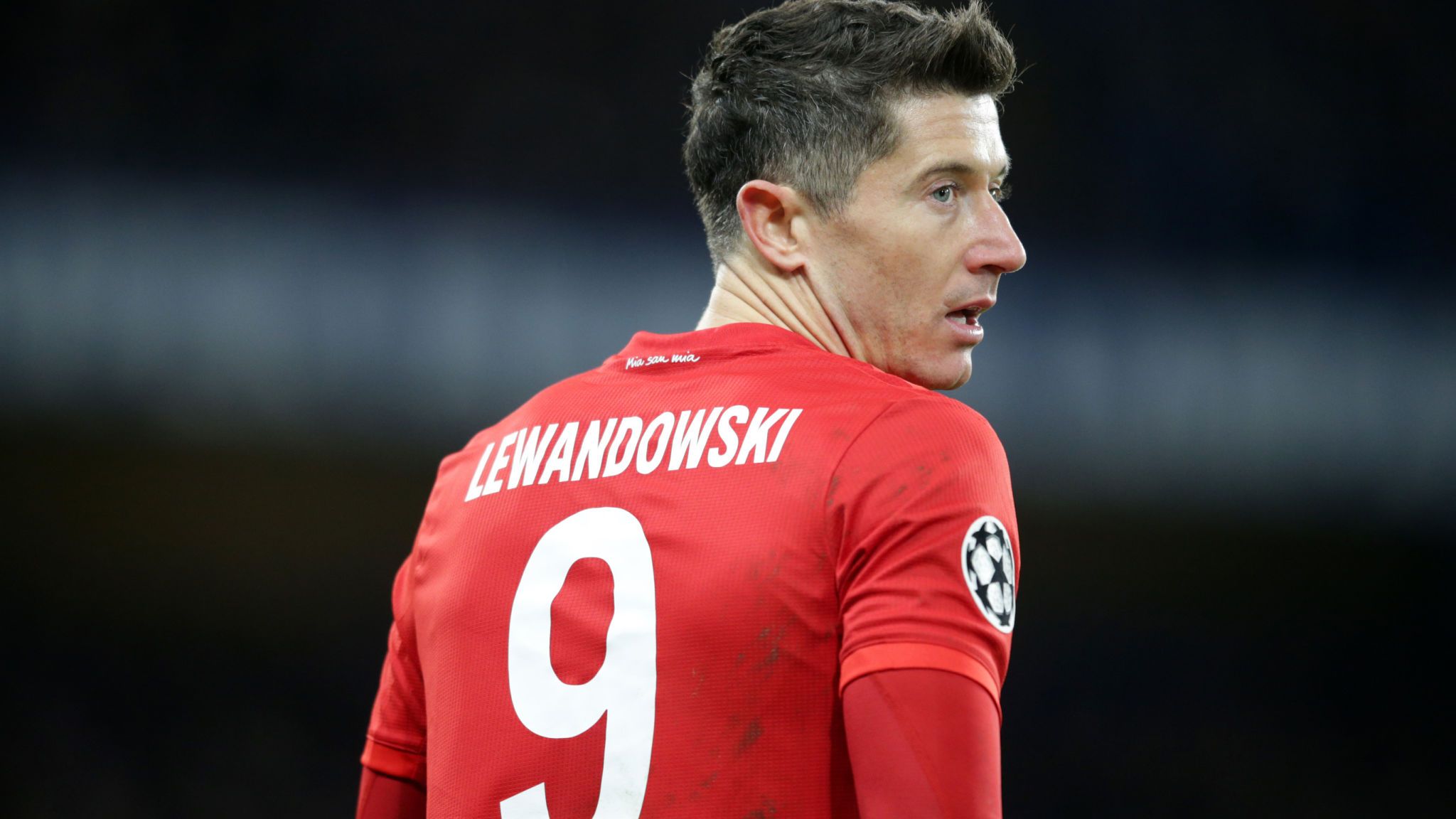 Despite Haland's record-breaking start only one man can top this list. Consistently world-class for Dortmund and Bayern.
The Pole has been consistency personified and Germany's top club. In a generation without Messi and Ronaldo, this guy would be talked about a lot more as one of the greats of the modern game. 
Why Lewandowski is amazing:
He has 9 of the top 11 Ultimate Team ST/CF Bundesliga cards. Two players in that category have a higher rating than his BASE CARD. 
Hunter for pace, and godlike shooting.
The guy has seven upgrades if you want to splash out, not including his expired SBC.
4-star 4-star and 6'0" tall.
Current price: 47k PS4, 46k XB1, 48k PC
Robert Lewandowski's full player profile can be found here.
*Note - all prices are correct as of 05.03.20 and are subject to change.
Also be sure to check out these articles: 
Image Gallery