[Top 15] Games Like Two Point Hospital (Games Better Than Two Point Hospital In Their Own Way)
Updated: 09 Nov 2022 9:00 pm
Simulation-management games have never been better!
Which other simulation-management games you can play right now?
Simulation-management games have been a staple in the gaming industry for years and have been becoming more and more popular for gamers, thanks to both AAA companies and even indie developers. Case in point, Two Point Hospital is a very successful game and one of the most popular in this genre, considering Two Point Studios supported the game with downloadable content for almost four years.
With that said, we will now take a look at other simulation-management games that will be great to play once you are done with Two Point Hospital.
15. Evil Genius 2: World Domination - 2021 (PC, PlayStation 4, PlayStation 5, Xbox One, Xbox Series X/S)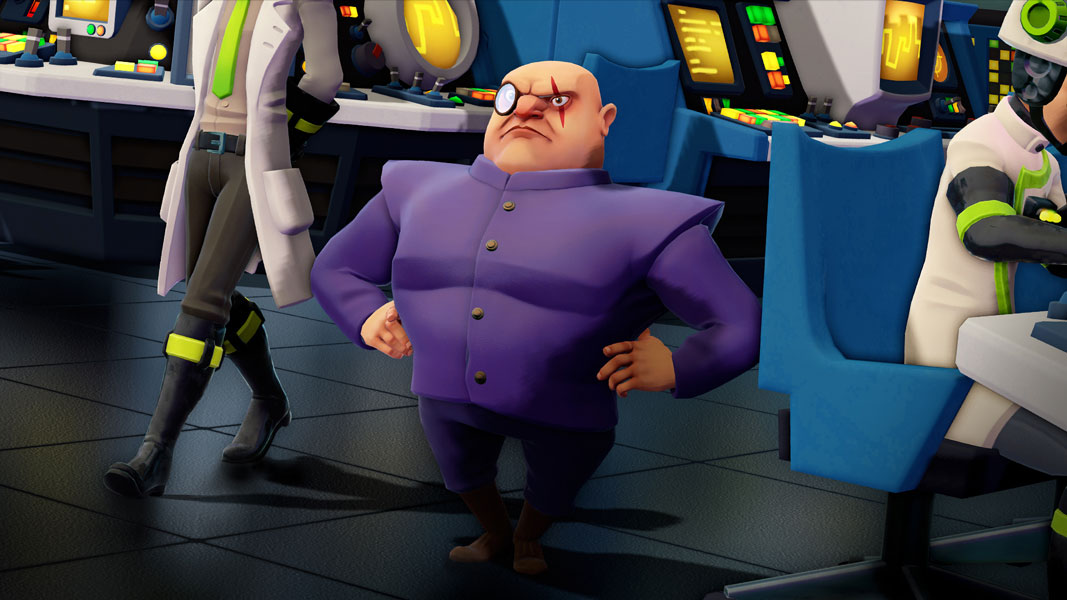 Evil Genius 2: World Domination gameplay:
Evil Genius 2: World Domination is a game by Rebellion Developments, and you are tasked with creating an evil lair to construct a criminal hive where you can train minions or hire special henchmen to do your bidding. 
Afterward, you have to send your minions to do criminal operations to complete missions to earn gold, while setting traps to stop infiltrating agents in your headquarters. Honestly, it reminds me of Despicable Me with a simulation-management version of that movie.
Choose Evil Genius 2: World Domination If You Like:
Create your own evil lair and train evil villains to dominate the world. Select from five evil geniuses that have different and unique personalities and abilities.
Simulation management with a twist of humor! 
Create rooms to train villains, then you can send them to complete tasks to earn.
Defeat agents that are trying to infiltrate your headquarters by placing multiple traps to stop them.
Cartoonish graphics and animations work very well with the concept of the game.
14. Farthest Frontier - 2022 (PC)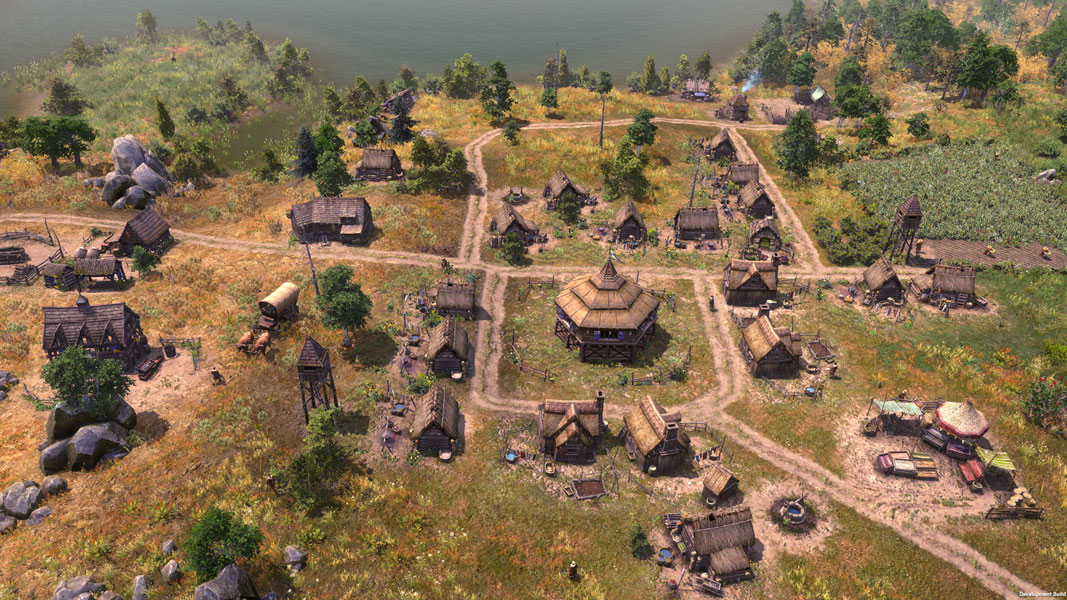 Farthest Frontier gameplay:
Farthest Frontier is an indie city-building simulation game where you can build medieval towns from scratch. You are able to create farmlands for your villagers and upgrade buildings to make the gathering of resources faster.
Of course, challenges will arise, such as diseases and rats being unleashed in your town, or getting invaded by raiders and armies. However, if you like a more peaceful playthrough, you can always turn these challenges off and enjoy watching your villages do their jobs every day.
Choose Farthest Frontier If You Like:
You can construct and upgrade structures in this city building simulation in a medieval setting in which each villager has their own life and performs their job.
Randomly generated maps, so each playthrough will be different, and you can customize them by specifying the amount of water and terrain, which can ramp up the difficulty.
Being able to select whether to have a relaxing game or a challenging game depending on if you want to turn on invasion or diseases.
13. Foundation - 2019 (PC)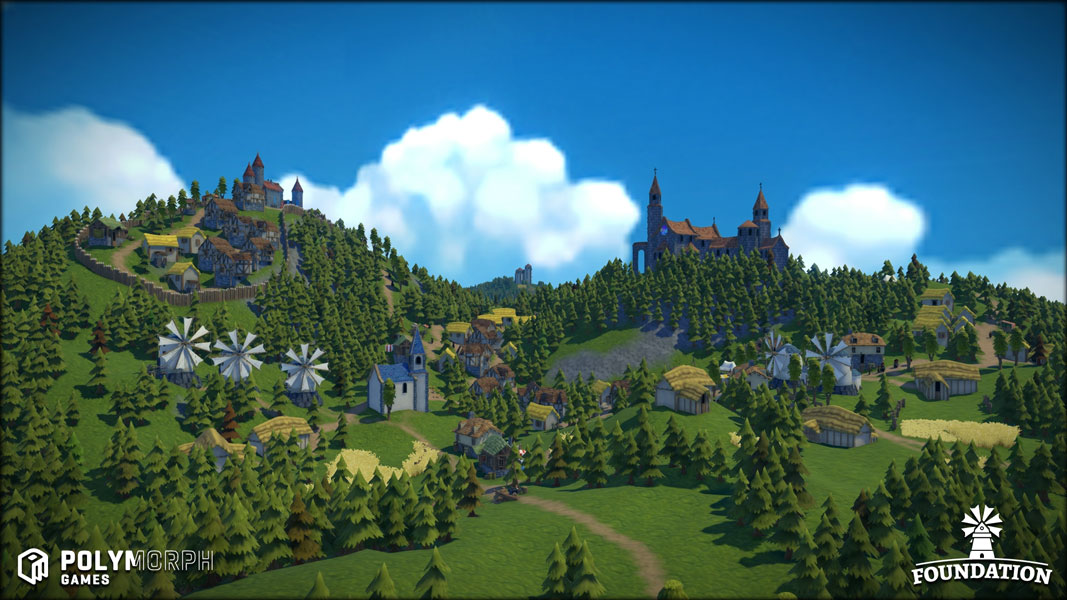 Foundation  gameplay:
Foundation is a unique city-building simulation where you can create your own town and construct workplaces as villagers build their own houses and create paths/roads toward their workplaces. 
You can customize your buildings like monasteries or keeps/castles, making each building unique from each other, so get your creative juices ready!
Moreover, modding support is already available, which adds more buildings, quests, and many more to enhance your gaming experience while immersing yourself in the original soundtrack made specifically for this game.
Choose Foundation  If You Like:
Building medieval towns and designing free-form buildings such as keeps and monasteries is a unique feature of Foundation.
Modding support enhances the game's experience and an active community to keep the mods updated.
You can set edicts and privileges to gain unique perks for your medieval city, as well as deal with diplomacy from other estates for the betterment of yours.
12. Game Dev Tycoon - 2012 (PC, Android, iOS, Nintendo Switch)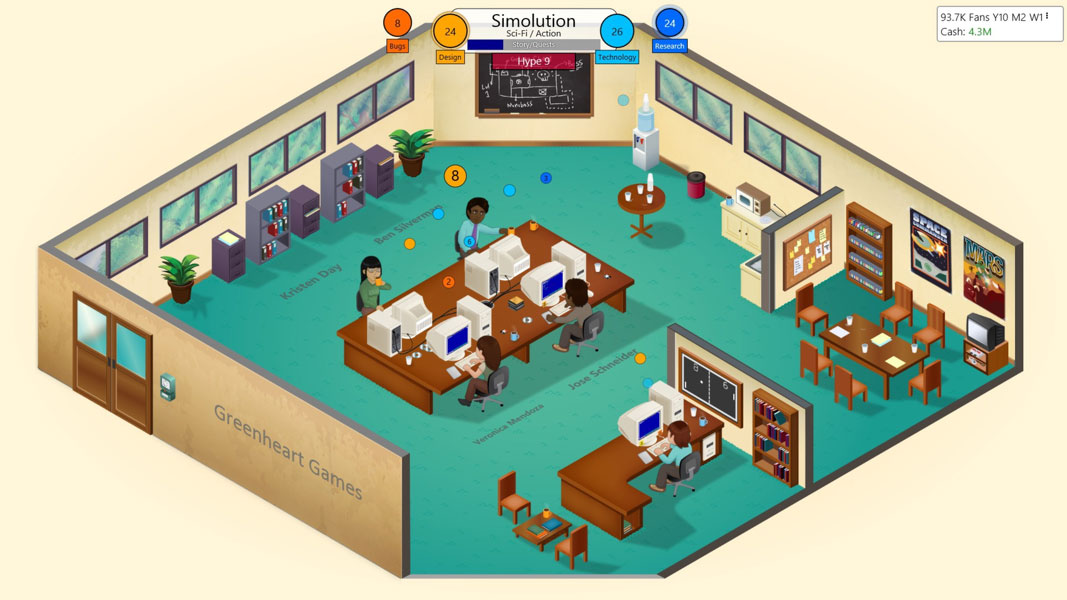 Game Dev Tycoon gameplay:
Game Dev Tycoon is a simulation game where you start as an indie game developer and create games in your garage until you become successful.
Once successful, you can do research and development, and eventually, you will be able to create consoles once you are a big enough company.
As you earn more money from creating games, you can invest in renting a building and hiring your own staff so that you can train and create bigger games. Additionally, modding support is available, which means you can add more replayability to enjoy the game longer.
Choose Game Dev Tycoon If You Like:
Create your own games, earn money, and hire more staff to release better and higher-ranked games.
Reliving the beginnings of the gaming industry to the present day, and developing games for specific consoles and handheld devices.
As you progress in the game, you can upgrade your game engine, create your own console, market your products, and become the best game development company.
Modding support adds more replayability to the game.
11. Parkitect - 2018 (PC)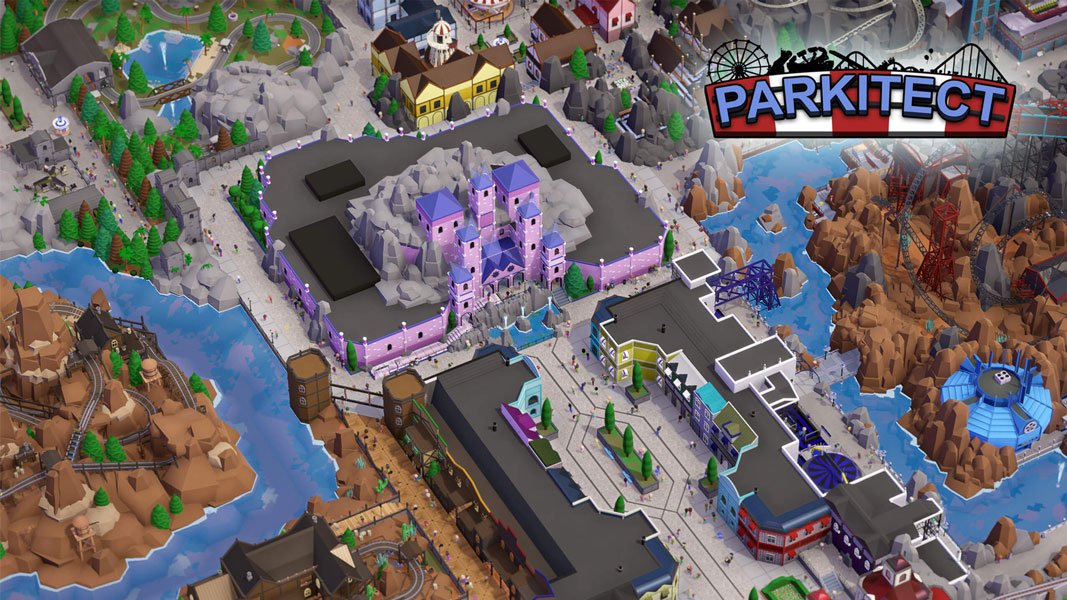 Parkitect gameplay:
Partikect is a fun simulation-management game where you create your own parks, design your roller coasters, and make sure your customers have an enjoyable time while they are on your premises. 
The game has plenty of items to use as decor to create various themes in your park, and with modding support, you can easily add new maps and items. You also have to manage your staff, and this game has a "Behind the Scenes" feature where staff can go from route A to route B or staff areas, where your guests are not allowed.
Lastly, there are 26 scenarios in this Parkitect that will test your skills, and you can download more scenarios through modding.
Choose Parkitect If You Like:
Design your theme park the way you want it, and you can even deform the terrain or place water to create beautiful scenery for your theme park.
Create your own roller coaster rides, or use templates so your customers can enjoy them.
For added immersion, you can actually route your staff to move from one place to another without disturbing your customers.
Mods for rides and maps are readily available for download.
10. Tropico 6 - 2019 (PC, PlayStation 4, PlayStation 5, Xbox One, Xbox Series X/S, Nintendo Switch)
Tropico 6 gameplay:
Tropico 6 is a city-building simulation where you play as a dictator, build farms, produce products that you can export, and help your country become a great one by utilizing new transportation and logistics to make an efficient country. 
You can also customize your character by changing clothes, adding headgear, and then you can show your leadership skills by giving election speeches to your people, regardless if you actually plan to fulfill your promises or not.
The game has an online mode for up to 4 players, where you can either play cooperatively with friends or play against them.
Choose Tropico 6 If You Like:
Managing islands and archipelagos, which means you need docks to move from one island to another.
Customizing the dictator and giving speeches during elections to garner votes, which can be broken or fulfilled promises.
Multiplayer mode up to 4 friends if you want to have more fun with the playable islands.
9. Planet Coaster - 2016 (PC, PlayStation 4, PlayStation 5, Xbox One, Xbox Series S/X)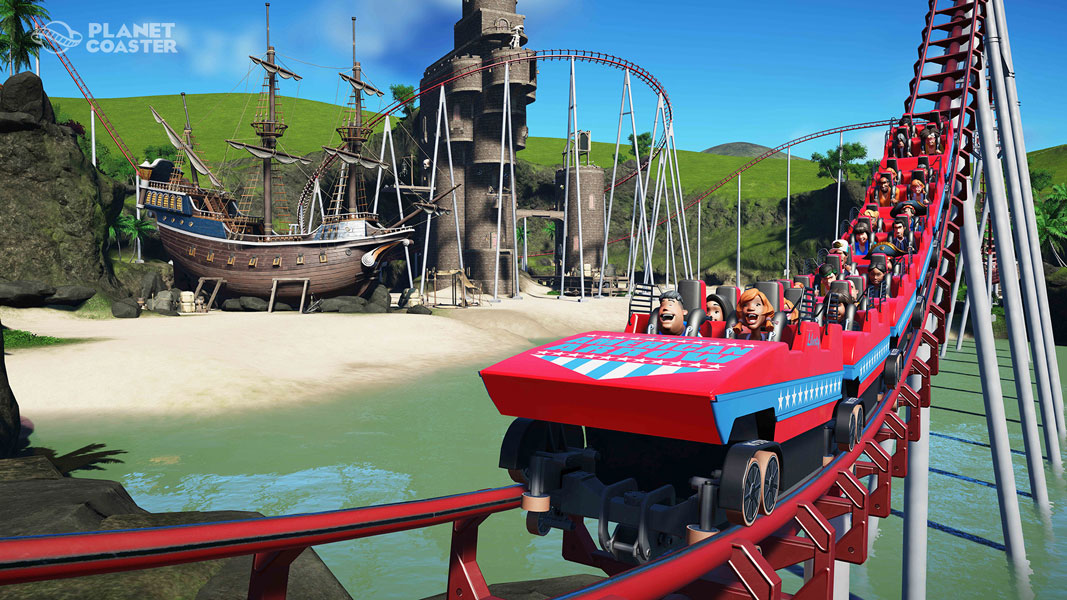 Planet Coaster gameplay: 
Planet Coaster is all about building the best theme parks by creating scenery, customizing rides, and creating your own coasters. Delight your customers by building a theme park that will be enjoyable and where they can experience fun. Each guest has their own personality, interests, and wants. These will help you build a better park as you strive to fulfill their wants.
Planet Coaster also encourages players to share their creations online, which means you can also add them to your theme park if you want through modding support. 
Choose Planet Coaster If You Like:
Creating theme parks piece-by-piece as you build roads, scenery, different rides, and build your own coasters.
Customize your rides to create a "themed" park like horror, summer, or even Ghostbusters (DLC).
Manage your theme park by hiring staff and building a park that your customers and guests will love.
Share your creation with the community, and download rides created by others to use in your theme park. 
8. Planet Zoo - 2019 (PC)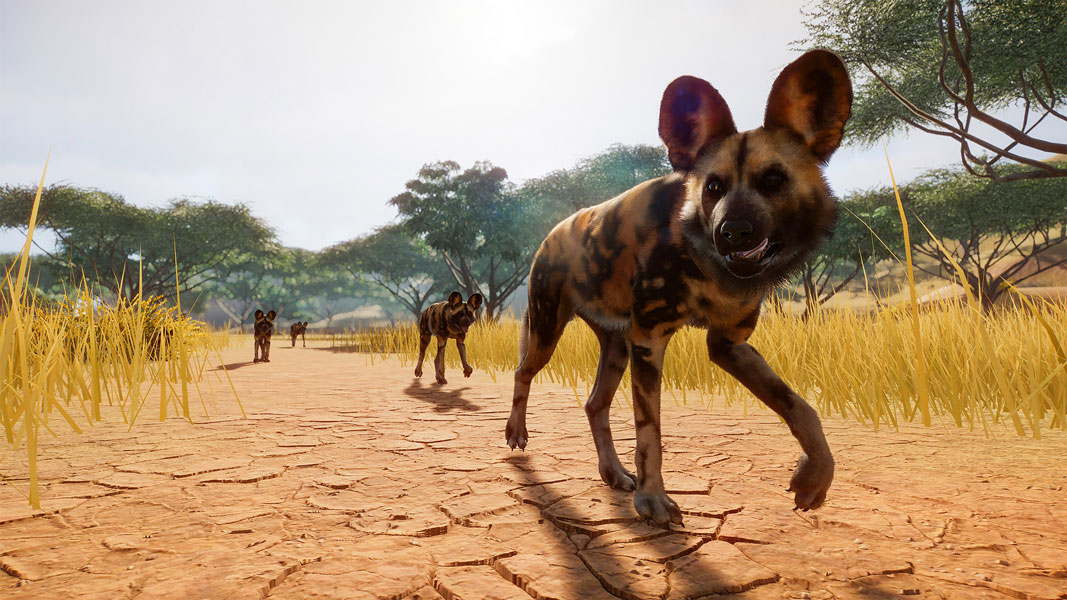 Planet Zoo gameplay:
Planet Zoo, similar to Planet Coaster (same developers), is about building parks, but this time it is creating safari parks and watching your customers enjoy the scenery while your animals interact with their environment.
With several animals available, you can create amazing homes for them as you terraform the map to look better. Research and manage animals to allow them to thrive so they can create families for generations, or you can also release them into the wild.
Similar to Planet Coaster, you can share your creations, or get others' creations through Steam Workshop.
Choose Planet Zoo If You Like:
Creating zoos and homes for animals and watching them interact with the environment around them. Let your guests enjoy the scenery while you maintain a park that will sustain their needs.
Terraform the maps by digging for lakes and rivers, as well as raising mountains and hills for your zoo.
Let your limitless creativity create the best park, and share it for others to see, or download others' creations for you to use.
7. Cities Skylines - 2015 (PC, Xbox One, PlayStation 4, Nintendo Switch)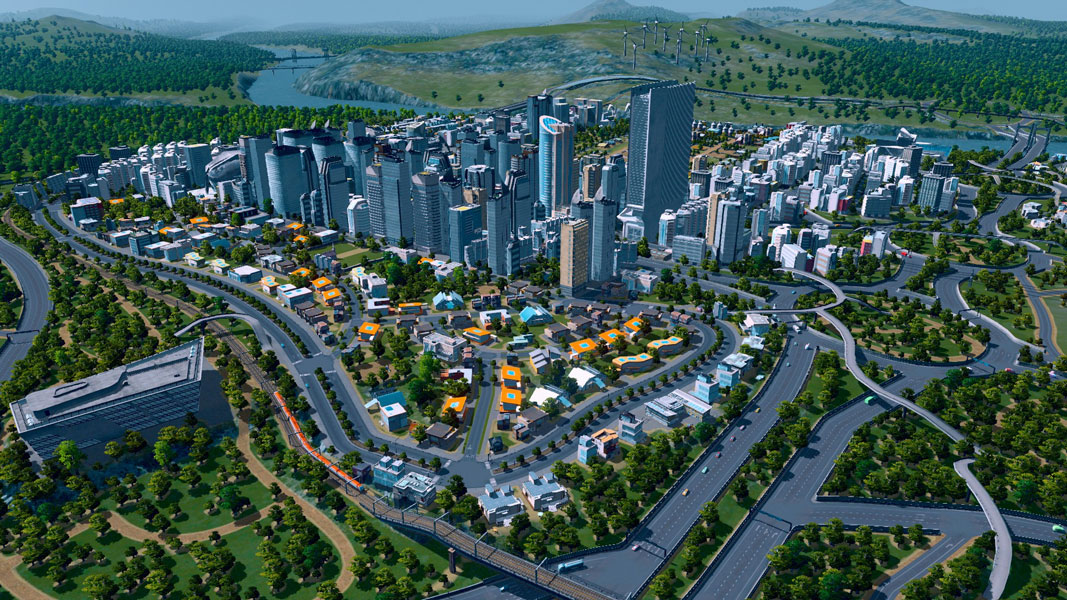 Cities: Skylines gameplay:
Cities Skylines is one of the most successful city-building simulation games with a lot of available expansion packs that improve the overall game. Build a thriving city, and place essential buildings like police stations, fire departments, hospitals, or schools to improve the city.
It also has very decent traffic management as you can create more bus lanes and taxi lanes, or allow a "green" initiative as you encourage your citizens to use bikes to go to their destinations. You can also assign districts and policies to have sections of the city thrive on specific aspects.
Lastly, the modding support is quite active as the game is still being actively updated by the developers even today.
Choose Cities Skylines If You Like:
Build cities from the ground up and watch as citizens migrate to your city. You can also expand your city as you make more money.
Assign districts for each part of your city, and create specific policies to make them thrive better in their specific niche. A good example is creating farm districts.
There is modding support to allow players to share their cities as well as improve their gameplay or visuals.
6. Project Hospital - 2018 (PC)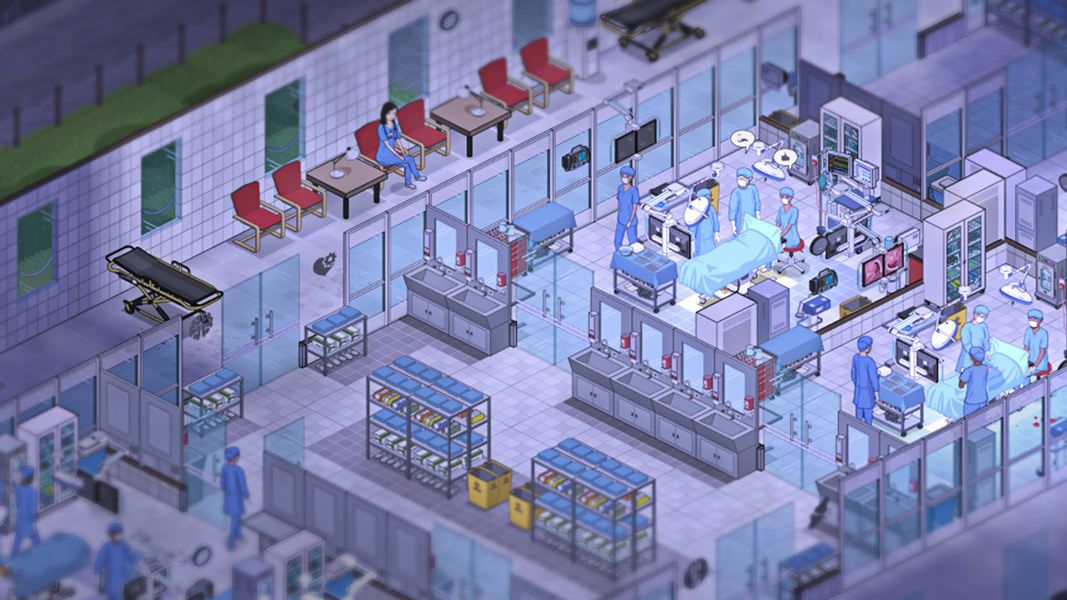 Project Hospital gameplay:
Project Hospital is an indie simulation game about building your hospital. It is very similar to Two Point Hospital, but Project Hospital is more geared towards being realistic than the latter, which is a nice change of pace.
It has a campaign mode, but it shines in sandbox mode where you can start from scratch or start from a pre-built hospital and improve it.
Choose Project Hospital If You Like:
Trying to remove the itch from Two Point Hospital? Project Hospital is one of the best alternatives as it has the same theme and concept as the former.
As it includes real symptoms and medicines, it strikes a good balance between realism and being a game.
It is an enjoyable yet more challenging game compared to Two Point Hospital, with a focus on being a sandbox simulation management game.              
5. Prison Architect - 2015 (PC, PlayStation 4, Xbox One, Nintendo Switch, Android, iOS)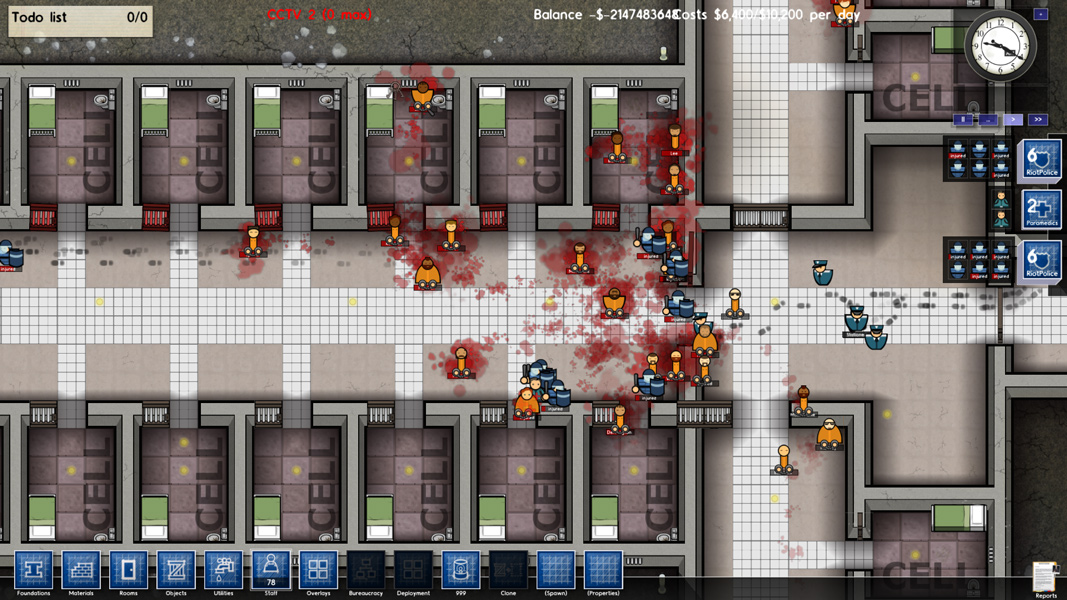 Prison Architect gameplay:
Prison Architect is simply a great prison-building simulation where you build prisons, reform prisoners, and differentiate high-risk prisoners from low-risk prisoners to avoid riots or death in your prison.
Manage your staff by adding cooks to feed your prisoners, doctors to treat them, and armed guards for high-risk prisoners. Do not forget to invest and innovate to get more federal grants to help create a bigger and better prison.
Choose Prison Architect If You Like:
Build a self-sustaining prison, allocate resources, and manage your prisoners and staff to prevent riots and escapes.
Try your luck with Escape Mode as you escape from your own prison or other player-created prisons.
Each prisoner has their own unique personality and you can reform them or do custom treatment programs for them.
4. Two Point Campus - 2022 (PC, PlayStation 4, PlayStation 5, Xbox One, Xbox Series X/S, Nintendo Switch)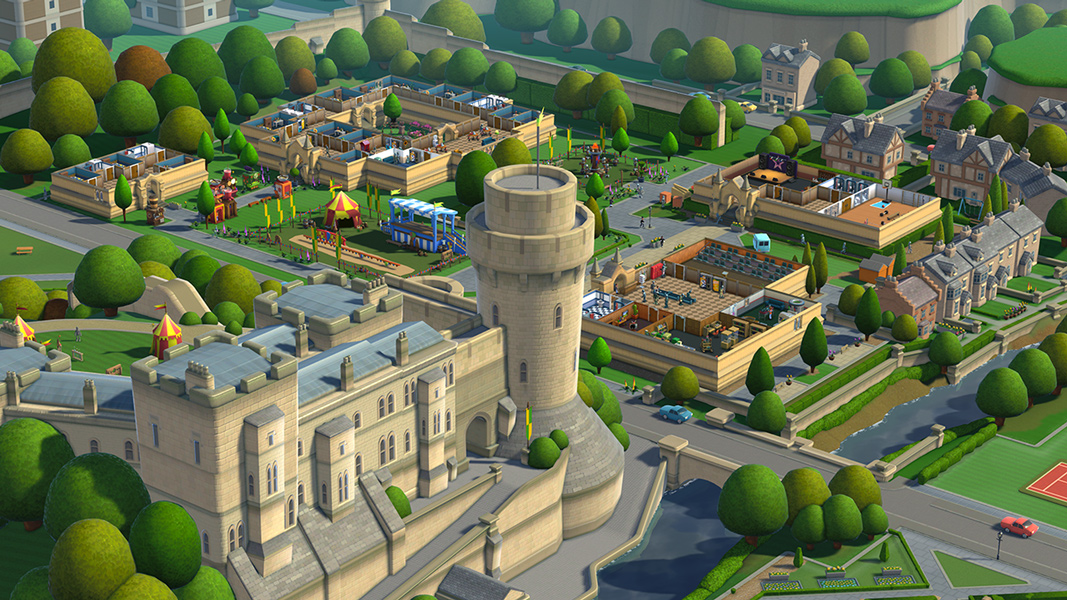 Two Point Campus gameplay:
Two Point Campus is the second game from Two Point Studios, the creators of Two Point Hospital. It is a campus management game that has its own unique gameplay features but with the same gameplay foundation as Two Point Hospital.
You build your own university full of lecture rooms and specific rooms for specific courses, start an academic year, and watch as students go to lectures, do assignments in the library, and enjoy college life until they graduate. 
In contrast with Two Point Hospital, you can finally create your own buildings after buying a lot, which makes having a "campus" more authentic and immersive.
Choose Two Point Campus If You Like:
As a successor to Two Point Hospital, Two Point Campus is built on the foundation of its great predecessor while improving and providing unique aspects for this game.
Select from multiple courses and build the university that will allow students to pass the highest grades while assigning specific campus events to let your students enjoy their breaks.
You can finally create your own buildings, which will bring more immersion as you can now enjoy building the campus of your dreams.
3. Frostpunk - 2018 (PC, PlayStation 4, Xbox One, iOS, Android)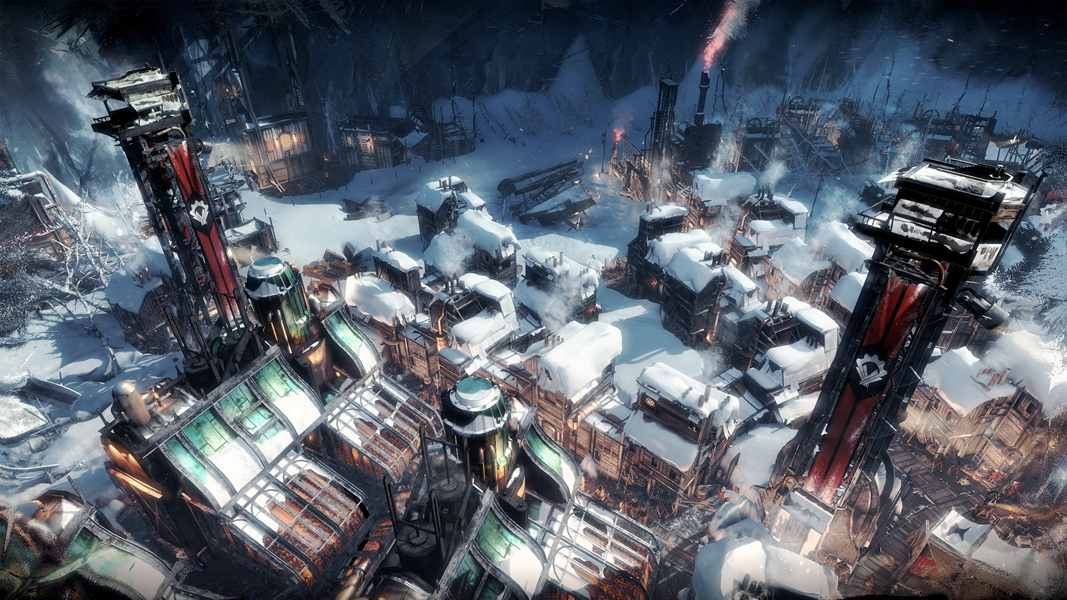 Frostpunk gameplay:
Frostpunk is a challenging colony-management game where survival is a must as every single minute is crucial, and resource management needs to be optimized. Establishing your laws in the city to help your citizens' morale is very important in the game, or you can become a tyrant and make them work for 24 hours, which is also an option.
Unlocking technology is another important aspect, and it is a way to help your city overcome the colder environment while expanding your city.
Choose Frostpunk If You Like:
A challenging city-building simulation like Frostpunk, where choices can lead to either the betterment of your city or losing a chunk of your progress.
Research technology to improve and expand your city, as the colder environment will need to be overcome.
Establishing laws to make your city more efficient and finding ways to keep your citizens' morale high as much as possible.
2. Jurassic World Evolution 2 - 2021 (PC, PlayStation 4, PlayStation 5, Xbox One, Xbox Series X/S)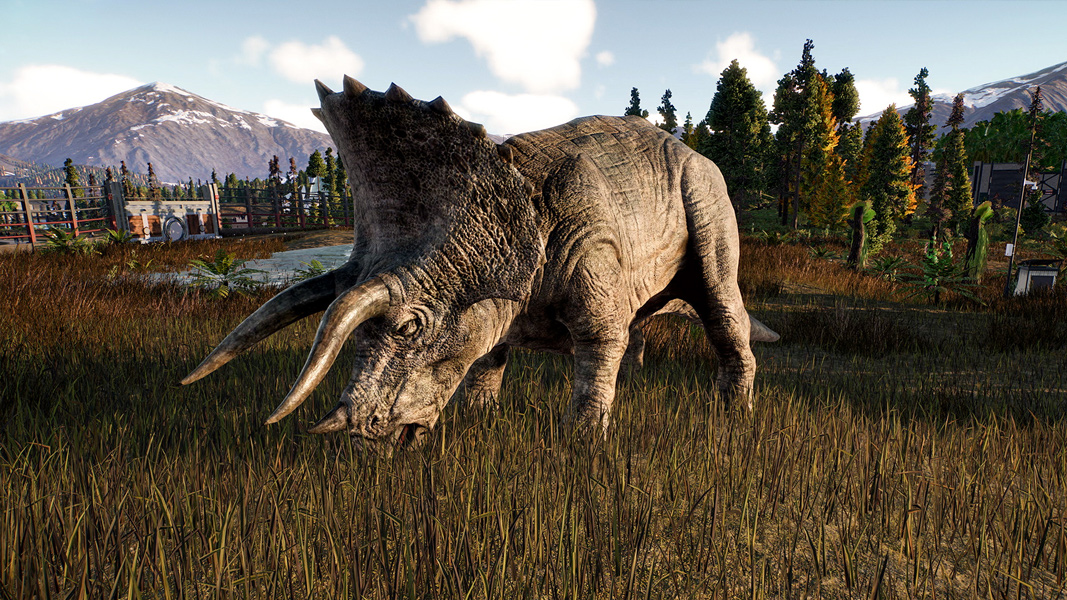 Jurassic World Evolution 2 gameplay:
Jurassic World Evolution 2 is a visually pleasing game developed by the same developers of Planet Coaster and Planet Zoo, Frontier Developments. It is about creating your own park filled with dinosaurs, including the possible consequences of having dinosaurs break down their "homes" and wreak havoc on your park.
As a game tied to the Jurassic World and Jurassic Park universe, you can experience what-if scenarios of the most iconic moments in this game while you take over. Although Jurassic World Evolution 2 has its own original campaign that you can enjoy and complete as you play the game.
Choose Jurassic World Evolution 2 If You Like:
Dinosaurs! With that said, Jurassic World Evolution 2 is a great simulation game with amazing visuals and gameplay that will make your gaming experience worth every penny.
Sandbox mode or campaign mode with in-depth gameplay such as hiring new scientists, constructing enclosures for your dinosaurs, and putting up buildings that will allow your guests to enjoy the park without harm.
Reliving Jurassic Park/Jurassic World's iconic moments and taking over the control of the park.
Over 75 species with plenty of additional species if you are going to buy the downloadable content.
1. RimWorld - 2018 (PC, PlayStation 4, Xbox One)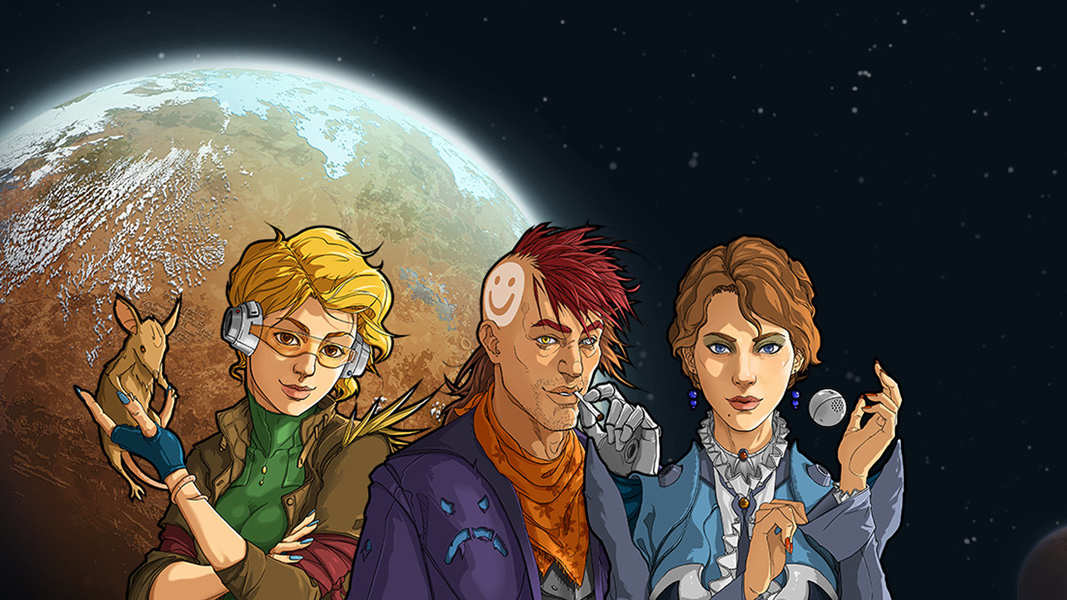 Rimworld gameplay:
RimWorld is a colony simulator, which is quite similar to Prison Architect in terms of visuals and concept. However, this one has a sci-fi theme with an amazing AI story generator that creates random events based on the current situation of the players.
Colonists in the game are widely unique and can have social relationships with other colonists while sustaining their own needs. They need to eat constantly, which means they need to tame or lure animals to get food.
Lastly, there are several mods available for this game that improve the overall gaming experience and can give you an additional hundred hours of play.
Choose RimWorld If You Like:
Build sci-fi colonies, and try to survive as long as you can with random-generated events by an AI storyteller that can destroy your colony from outside threats or inside threats.
Each playthrough is different and unique as you get random colonists and work around them as you build your colony to be self-sustaining.
Active modding community that adds a multitude of ways to improve your gaming experience.
You may also be interested in: