[Top 25] Horror Games With Great Graphics (Ranked Fun To Most Fun)
Updated: 26 Aug 2022 4:55 pm
Where do you run and hide when you're in space?
What better way to put your console graphics to the test than with some beautifully displayed bloodcurdling gore? 
Here's a list of games that blew me away visually and gave me the taste of terror and adrenaline I crave so much.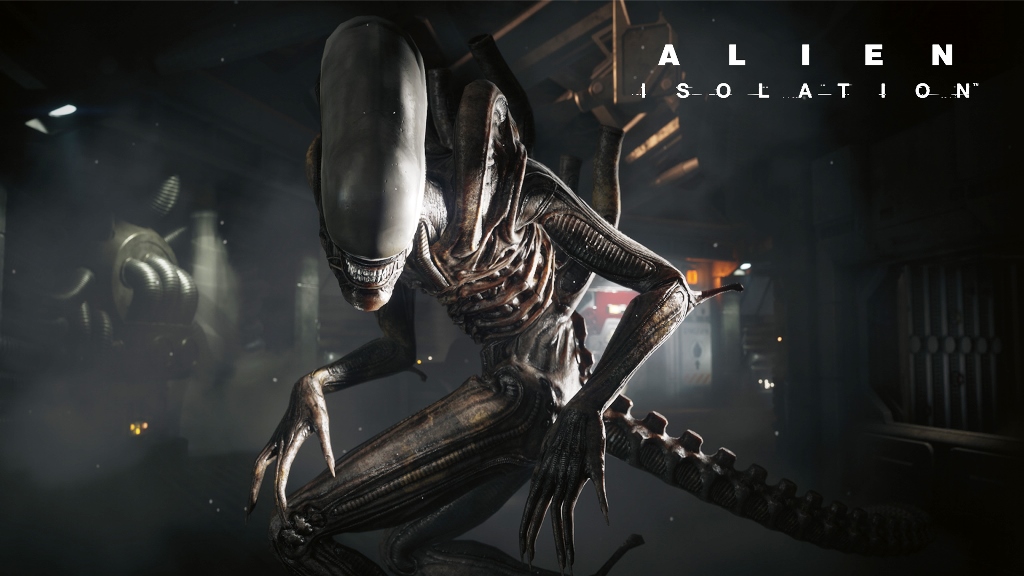 Courtesy of Epic Games
25. The Evil Within
(Available on PlayStation 4, PlayStation 3, Xbox One, Xbox 360, Xbox Cloud Gaming and Windows)
The Evil Within trailer
If you want a fast-paced, anxiety-inducing game with tons of awesome monsters dripping in blood and guts, then "The Evil Within" will knock your socks off. 
The storyline is pretty elaborate and entails a detective, and a crime scene at a hospital, which unravels into a crazy conspiracy. Can you survive this rapidly transforming world called, "STEM"? Wander through forests and alternate between nightmares, and reality, as you battle creatures and use resources to the best of your abilities. 
"The Evil Within" is also beautiful in a grotesque sort of way. The art and details in the game are incredibly intricate and the colors are bright and impactful. I'm sure this game will impress you and all your friends. 
24. The Evil Within 2
(Available on PlayStation 4, Xbox One, Xbox Cloud Gaming and Windows)
The Evil Within 2 trailer
"The Evil Within 2" has even more action, monsters and intensity than its earlier counterpart. A horror-survival game that's perfectly blended with an action movie vibe. There are explosions, blood, terrifying creatures and all sorts of weapons, and imagery that will make your jaw drop. 
Welcome back to "STEM" where your nightmares become reality. This game has a ton of flashbacks, alternate realities and so much more to keep you interested and wanting more. 
"The Evil Within 2" plays like an intense action film and is spectacular in every way. Bethesda does it again… their storylines and visuals always make their annoying glitches worth it. 
23. Outlast II
(Available on PlayStation 4, Xbox One, Nintendo Switch and Windows)
Outlast II trailer
Welcome back to the same world you've seen before in the first "Outlast" game, but on a new journey with new characters. "Outlast II" has even better graphics than its counterpart and continues to give us a sinister thrill.
You play a journalist deep in the darkness of the Arizona desert. Can you uncover the mystery of a pregnant woman found dead? What's going on with this group of people that seems like a cult? You and your wife will go to great lengths for stories that most would be petrified to go near. 
If you're a fan of psychological horror, then you'll love trying to unravel what's going on in this gorgeously detailed game. 
22. Pathologic 2
(Available on PlayStation 4, Xbox One, Windows, Linux and Macintosh)
Pathologic 2 trailer
"Pathologic 2" has taken survival horror as far as possible by incorporating real-life survival instincts into the game. Think "Sims", but horror and action-packed. 
Play a plague doctor who has 12 days to save a town that's being quickly destroyed by the fast-spreading disease. Don't forget to eat, drink and relieve yourself throughout the game. And don't forget to gather resources by any means possible. Whether it's by stealing, looting, murdering or begging…do whatever you can because time is of the essence. 
"Pathologist 2" has an extremely engaging storyline and is stunning to look at. It also seems they've drastically improved everything since the original game. 
If the idea of living through a plague doesn't hit too close to home for you. Or if you like freaking yourself out with an exaggerated dose of reality…you won't be disappointed. 
21. Outlast
(Available on PlayStation 4, Xbox One, Windows, Nintendo Switch and Macintosh)
Outlast trailer
Become a journalist named "Mike Upshur" whose job is to investigate a creepy, abandoned psychiatric hospital. Find out that something much more terrifying than you ever imagined walks the facility's corridors. 
Can you survive the creatures that go against everything science has told us? Your camcorder is your only tool. Make sure it doesn't die by collecting batteries throughout the game. 
Survive this shaky-camera, horror adventure and find out what confidential things are being hidden within the walls of "Mount Massive Asylum".
20. Amnesia: The Dark Descent
(Available on Nintendo Switch, PlayStation 4, Android, Xbox One, Linux, Windows, macOS and Classic Mac OS)
Amnesia: The Dark Descent trailer
You wake up with no recollection of who you are or what happened to you. All you know is something's after you and you must escape. "Amnesia: The Dark Descent" is a horror survival game that does the classic amnesia story horrifically and beautifully. 
Your character is a man named Daniel, whose troubled past haunts him through a fragmented memory. When you awaken, it's inside a desolate castle where noises and fear lurk in the darkness.
Do you have what it takes to survive this puzzling world, despite having barely any concept of reality?
This 3D horror adventure will make you use some brain power. So be ready!
19. Dead Space
(Available on Playstation 5, Xbox Series X, Xbox Series S, Windows, Xbox 360 and Playstation 3)
Dead Space trailer
Gore and sci-fi collide in this awesome picturesque adventure that takes place on a planet far away. "Dead Space" was one of the first games of its kind with an immersive narrative story about murderous aliens. 
The world is running out of resources and the other planets must be scoured. A ship was designed to extract planets' resources by cracking them open. It's come to your attention that this ship has broken down and you being an engineer and all… have been commissioned to fix the ship.
Turns out the ship has been overrun by aliens and most of the people remaining on it have been slaughtered in a horrific manner. There are cults, aliens and blood galore. 
Turns out your only choice is to escape with a lot of turmoil in your path. 
18. Left 4 Dead 2
(Available on Windows, Xbox 360 Mac OS X and Linux)
Left 4 Dead 2 trailer
Does the concept of murderous zombies of all sizes running at you in hordes excite you? "Left 4 Dead 2" blows the earlier game out of the water, both graphically and via gameplay.
You get to see close-ups of zombies being decimated in various ways. Exploding heads and arms being shot off. And blood and guts flying in every direction. Use chainsaws, guns and whatever you can get your hands on to survive and fight for life. 
"Left 4 Dead 2" won't let you keep your eyes off the screen with how intense and graphically pleasing it is. You'd regret not giving it a try. 
17. Prey
(Available on Windows, Xbox 360, Mac OS X, Symbian, Linux and Zeebo)
Prey trailer
The second that "Prey" starts you'll become mesmerized by how stunning every aspect of your surroundings are. You believe your dreams are trying to tell you something about your destiny. 
You, your grandfather, and your girlfriend have been abducted aboard an alien spaceship after a bar fight at the local hangout. Being an old U.S. soldier, you're lucky enough to have some combat skills. Can you save your loved one from the alien spaceship and return safely to your home planet?
The music, visuals and storyline of "Prey" are so immersive that you'll feel completely transported to a different time. It's such an incredible game that they remade it with higher-quality graphics. 
16. Until Dawn
(Available on Playstation 4)
Until Dawn trailer 
"Until Dawn" isn't your typical cabin in the woods story. The premise is there, but then it develops into so much more. 
You'll communicate with spirits via a Ouija board and experience stories of an old sanitarium and of a mine that's been caved in. And the game looks so good you'll feel like you're in a scary movie. 
There are wendigos, human psychopaths, traps and other mysterious creatures to escape from. Find clues, survive and solve the mystery of what happened to your missing friends. 
Will you regret accepting your friend's invitation to this wild expedition? 
Also…if you're into movies you'll notice a lot of recognizable faces, like Rami Malek for instance. 
15. Resident Evil 7: Biohazard
(Available on Windows, PlayStation 4 and Xbox One)
Resident Evil 7: Biohazard trailer
Fight against an undead family in a dilapidated old plantation, as you search for your missing wife. "Resident Evil 7" is a fantastic addition to the franchise that just seems to get better and better.
The zombies are intense and in your face, there are new breeds of the undead to defeat, and all kinds of puzzles of varying difficulties to solve. Even the different landscapes are impressive to look at. 
"Resident Evil 7:Biohazard" doesn't fail to horrify and impress us all at once.
14. The Medium
(Available on Xbox Series X and Series S, Microsoft Windows, Amazon Luna and PlayStation 5)
The Medium trailer
Immerse yourself in an expansive and fantastical world in "The Medium". A game where you play a psychic who has access to both the real world and the spirit world. Burdened with this talent, it's up to you to find the answers. 
Can you solve the murder of the child from your haunting visions? Find the abanded resort, look for clues and switch between realities in this suspenseful, psychological thriller.
Another game where the graphics are so perfect they look like real people and scenery. 
13. Bloodborne
(Available on Playstation 4)
Bloodborne trailer
Join the "the night of the hunt", where you join a clan of hunters, as they go in and out of dream and reality to try and defeat the diabolical creatures that have taken over the land.
In "Bloodborne" you play a regular guy who gets a blood transfusion and embodies the hunter the blood was sourced from. 
The game has a dark and nightmarish Lovecraftian aesthetic that will keep you entranced. I was also mesmerized by the incredible gothic landscape. 
12. Control
(Available on PlayStation 4, Playstation 5, Xbox One, Amazon Luna, Windows and Google Stadia)
Control trailer
Take back control of humanity's destiny with your telekinetic powers and supernatural abilities, in "Control". Where the world is your weapon and your best comrade. 
Some mysterious entity has taken over the Bureau and the world is in danger. Can you take on the responsibility of saving the planet, while finding your missing brother?
The world in this game is like constantly changing alternate dimensions. Your surroundings shift and change around you all the time and every object in sight can be used with your abilities.
Crack the case of the conspiracies that are taking place at this secret government agency. And try not to lose your wits.
11. Resident Evil 4
(Available on Nintendo Switch, Game Cube, Wii, PlayStation 2, Playstation 3, Playstation 4, Meta Quest, Windows, Xbox One, Xbox 360, Linux, Android and iOS)
Resident Evil 4 trailer
"Resident Evil 4" is probably the most well-known and loved game in the franchise. So good that they recently announced they are going to release a remake for Xbox Series X, Series S, Playstation 5 and PC.
It's incredibly atmospheric and completely original from the other games. The pacing is perfect, the monsters come in tons of different forms and your surroundings bring a dark tone to make up the perfect survival, horror experience. Even the voice acting in the game is of better quality compared to the others. 
Save the President's daughter from a horde of infected cultists and try not to be overwhelmed by the decrepit town and corpses that surround you. 
10. Back 4 Blood
(Available on Microsoft Windows, PlayStation 4, PlayStation 5, Xbox One, and Xbox Series X and Series S)
Fight against an epidemic of grotesque, fast-moving zombies, called the "Ridden". Can you and your crew save humanity from the destructive parasite that's trying to devour the world?
The cool thing about this game (besides its phenomenal graphics) is that it has a multiplayer mode in both co-op and competitive modes. Work with your friends to destroy hordes of zombies or play against one another as either a "cleaner" or as one of the "ridden".
"Back 4 Blood" is a combat-based game with a ton of different weapons, fights, and different characters to choose from that have a range of different specials and abilities. 
9. Little Nightmares
(Available on Nintendo Switch, PlayStation 4, Xbox One, Microsoft Windows and Google Stadia)
Little Nightmares trailer
It shocked me how spooky an adorably animated game could be. "Little Nightmares" brings you to the world of "The Maw", which is an unsettling dollhouse full of nightmarish mystery.
Can Six escape alive and face all his childhood fears? Solve puzzles, escape traps and try to keep your wits on the journey through this whimsical and mischievous world.
"Little Nightmares" is one of the most breathtaking 3D animated horror games you'll ever play. 
8. Doom: Eternal
(Available on Windows, Playstation 4, Xbox One and Nintendo Switch)
Doom: Eternal trailer
Become the "doom slayer" again in this high-impact, action and horror game. "Doom: Eternal" brings the terror of hell to a whole new extreme. 
Slay new demons with a wide variety of excruciating weapons, like flamethrowers, chainsaws and all sorts of other upgraded and modded guns. 
Can you defeat the demons that have invaded Earth and save humanity from its demise? 
Play in a solo campaign, or a 2 versus 1 multiplayer experience. There's way too much fun to be had with this exhilarating sequel to "Doom".
7. Dying Light 2 Stay Human
(Available on PlayStation 4, PlayStation 5, Xbox One, Nintendo Switch, Xbox Series X and Series S and Windows)
Dying Light 2 trailer
Save what's left of humanity from a zombie plague that has destroyed the Earth and closed humanity into one last city. "Dying Light 2 Stay Human" is stunning from start to finish. With scenic surroundings and zombies that are fast and in your face. 
Can you manage to stay human long enough to defeat the zombies and take back humanity's only chance at survival?
The agility in this game is comparable to "Assassins Creed". Even the style of the main character's outfit and the tall and climbable building are relatable. 
If you want to experience one of the most horrific and remarkable RPG, horror games ever made. Trust me, don't waste another minute.
6. Dead Space 2
(Available on PlayStation 3, Xbox 360 and Windows)
Dead Space 2 trailer
Save the world from the Necromorph infestation with big guns, badass outfits and a lot of spectacular visuals in this sci-fi horror adventure. If you love horror movies like "Alien" or "Event Horizon", then this is the game for you. 
After your character Isaac Clark unearths a mysterious artifact, he wakes up aboard a giant space station, called the Sprawl. He has no idea what's going on and is haunted by visions of his girlfriend who died. All he knows is he has to survive and defeat the ruthless creatures. 
Can he find a way to save humanity with his range of awesome tools, weaponry and telekinesis powers?
You'd be shocked this game was made back in 2011 with how fantastic the graphics are. 
5. Outlast II
(Available on PlayStation 4, Xbox One, Nintendo Switch and Windows)
Outlast II trailer
Psychological horror at its finest. You can tell just from watching the teaser they don't wanna give too much away before you dive into "Outlast II". 
You play as a journalist who goes on a dangerous quest to get a juicy story with his business partner/wife. A pregnant woman was found dead…and the details surrounding the story don't make sense.
Find yourself in a different setting and time than its counterpart "Outlast" as you become engrossed in a confusing story involving Sullivan Knoth. Him and his followers have left the rest of civilization behind and have started their town, called Temple Gate. 
Can you and your wife figure out what happened without falling too far away from reality.?
Enjoy the disturbing shots and grotesque visuals, as you blow your friends away with "Outlast II".
4. Metro Exodus
(Available on PlayStation 4, PlayStation 5, Xbox One, Linus, Google Stadia, Amazon Luna, Xbox Series X and Series S, Mac OS, Macintosh and Windows)
Metro Exodus trailer
"Metro Exodus" is based on a novel by Dmitry Glukhovsky and is the third in the "Metro" trilogy. An incredible narrative, a first-person shooter video game that tells brings back the protagonist named, Artyom, as he brings his crew to Russia where they can live without filters.
The game is set after the books, in the year 2036. Can you and your crew stay alive and make a new home for yourselves? 
There are new weapons, new tools for sourcing resources, and new changing seasons. Over the course of a year, you have to survive several different landscapes and challenges before you make it to your final destination.
Can you make it without losing too many people? A life of hope awaits you.
3. Bioshock Infinite
(Available on Playstation 3, Xbox 360, Windows, Mac OS, Macintosh and Linux)
Bioshock Infinite trailer
Immerse yourself in a visual masterpiece, as you explore the Lost City. Where your mission is to rescue a young woman named Elizabeth, who has been imprisoned there since childhood. 
Try and escape the lost city that's falling from the sky, while you use your abilities and the young woman's skills in collaboration. 
Can you pay your debt and take your life back as you rescue Elizabeth from the city in the sky?
The entire Bioshock series is breathtakingly beautiful and has an incredible storyline. I'd be surprised if you haven't played it already. 
2. Alien Isolation
(Available on Windows, PlayStation 3, PlayStation 4, Playstation 5, Xbox 360, Xbox One, Xbox Series X and S)
Alien: Isolation trailer
"Alien" is one of the best horror movies ever made and it doesn't fail to live up to the film's reputation. Play as Amanda Ripley, as she tries to uncover the mystery of her mother's disappearance.
The Xenomorph is big, terrifying and out to get you, and your entire crew. Can you defeat the Xenomorph and save the rest of the crew aboard your ship?
There are cool weapons, and wicked visuals of outer space, and it's a direct sequel to the movie "Alien". What else could you want?
1. Alan Wake
(Available PlayStation 4, Xbox One, PlayStation 5, Nintendo Switch, Xbox 360, Xbox Series X and Series S and Windows)
Alan Wake trailer
Welcome to the life of "Alan Wake". Where you play a famous author, whose wife goes missing on their vacation, in the quaint town
own of Bright Falls. Why does it seem like the events occurring came from one of your novels? You can't remember writing it, but it feels like you did.
Can you find out what happened to your wife and survive the darkness that's overwhelming Bright Falls? Enjoy the twists, turns and action-packed, psychological horror, as you enjoy the atmosphere in this awe-inspiring horror experience. 
Use your flashlight to fight against the darkness, and use your weapons, as you find your wife and survive against the dangers that follow you. 
"Alan Wake" is the most fun and graphically impressive game I've ever played. It's even been remastered for newer Xbox and Playstation consoles.
If you like games that keep you guessing and also fill you with excitement don't hesitate before picking up a copy!
You may also be interested in: