Mobile Legends Best Gatotkaca Skins Revealed (All Gatotkaca Skins Ranked)
Updated: 01 Apr 2023 7:26 pm
Demolish opponents with these classy skins.
Gatotkaca is a dual role champion with renowned life steal abilities added on to spectacular roaming attributes. He is most reliable in roaming or as a Tank where he can set fights through the use of his unique ultimate skill that allows him to jump and land on designated areas. 
Gatotkaca proves to be a versatile champion worth adding to your list of heroes and so to brighten up your fun, we've compiled a list of all his skins ranked from best to legendary. Statistics show that heroes with skins win more games than those without.
Here are Gatotkaca Skins in ranked order.
4. Mighty Guardian (Good)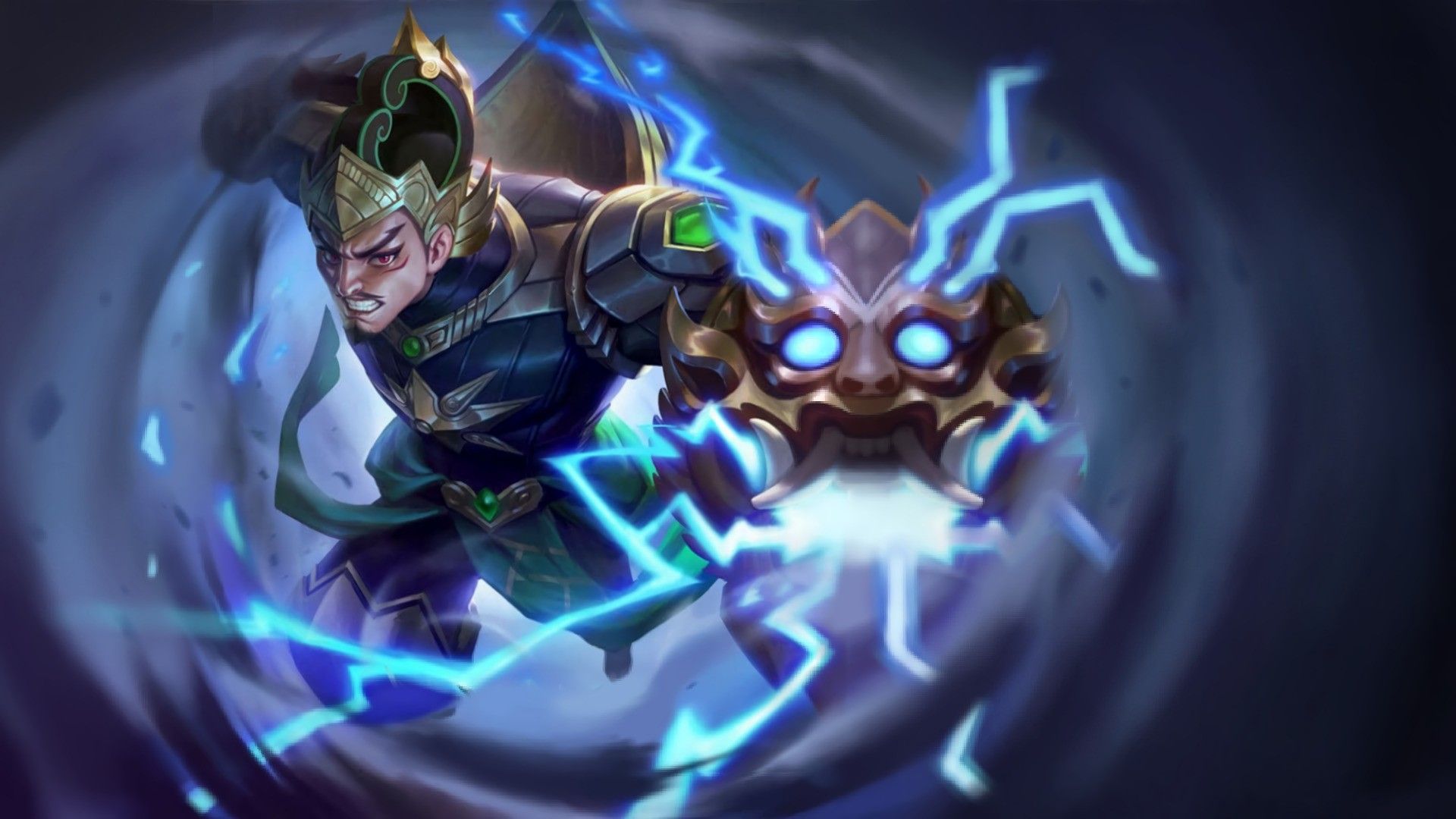 See Mighty Guardian in action: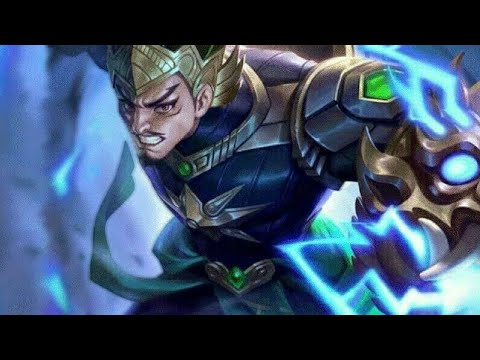 There isn't much to differentiate between this skin and Gatotkaca's original outfit. It is just darker in color, where all light colors have been shaded. His armor is generally the same but the skin itself surely sends a strong message to opponents.
Not much can be said about this skin apart from the in-game visuals that accompany it. A different pattern in damage during attack can be seen, where a sort of ancient tribal tattoo design is displayed. The only significant change in outfit is visible in his torso, where he wears a green linen cloth around his waist as a belt.
How to get Mighty Guardian?
This skin is available for purchase in the store and it costs 269 diamonds.
Skin Rating:
3/10
3. Arhat King (Legendary)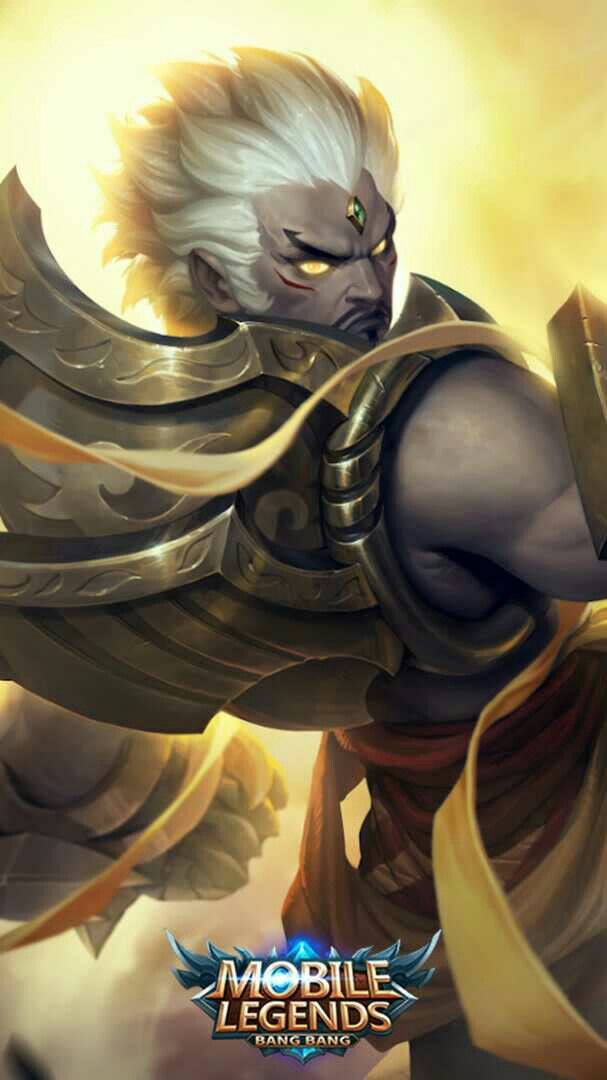 See Arhat King in action: 
Now this is a more fierce looking Elite Skin that depicts Gatotkaca without head wear. His armor is completely transformed while his face displays a zombie impression. Arhat is part of Buddhism and defines when someone has found peace with the universe.
This skin is sure to have your opponents on retreat where his in-game animation displays a stunning dark yellow theme that is more distinct and penetrating to the eye in comparison to other skins. His whole attire is transformed in this skin and adds a demonic essence to his appearance.
How to get Arhat King?
This skin is only available through limited time events.
Skin Rating:
5/10
2. Sentinel Man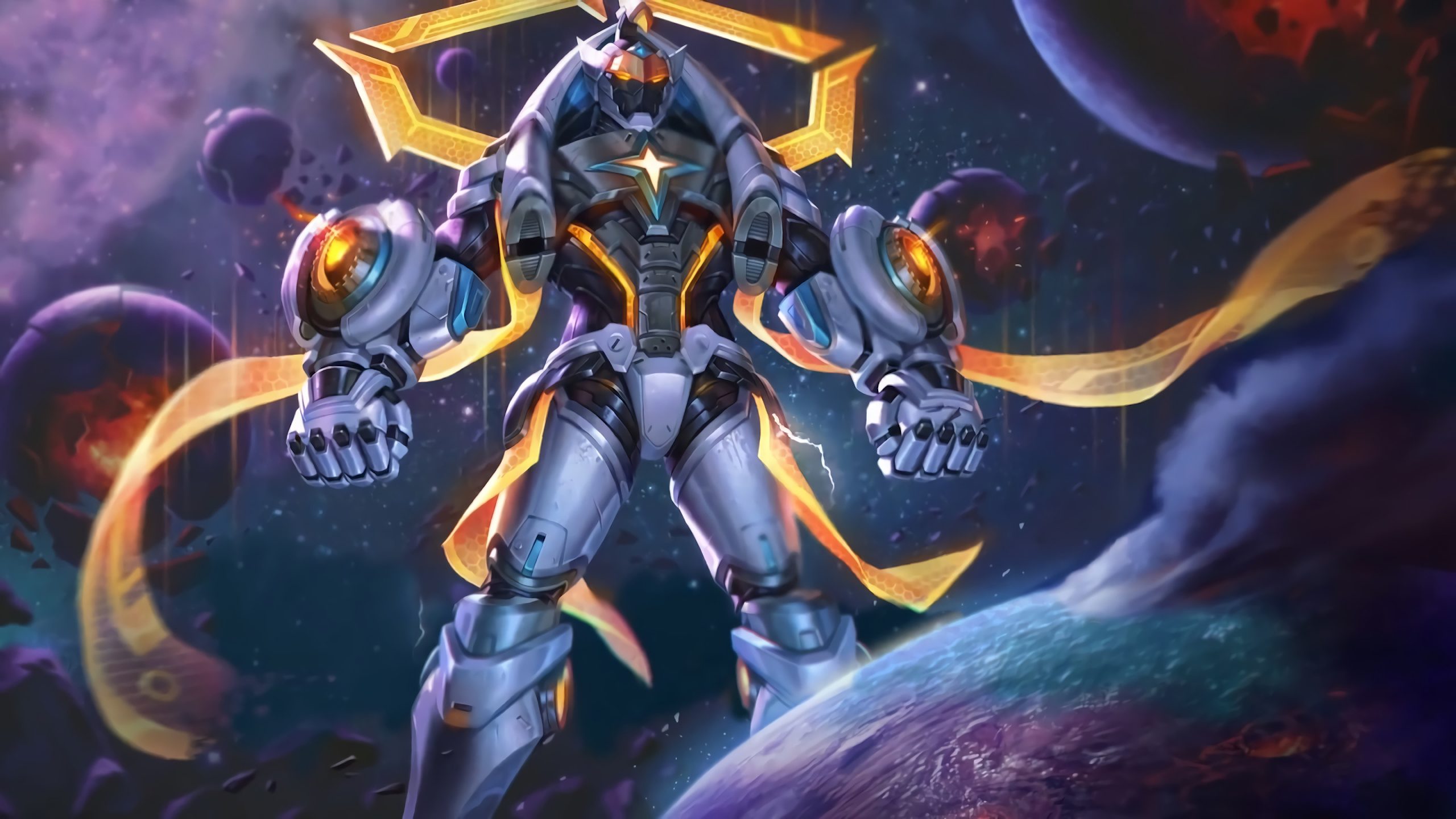 See Sentinel Man in action: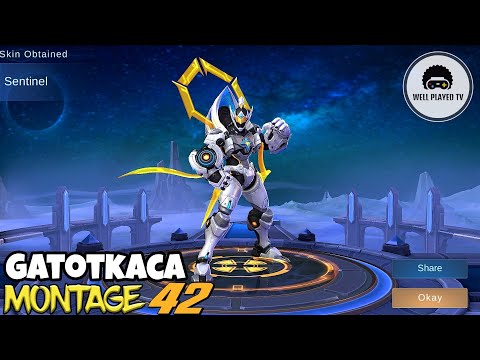 Here is a completely different look from all the other Gatotkaca skins. It's an Epic Skin that displays Gatotkaca in a totally different approach from his Indonesian roots. Yes, Gatotkaca is based on Indonesian folklore in line with Muslim and Hinduism beliefs.
Robot. That's the only perfect word to describe this skin without a second glance or thought. Gatotkaca as a human is completely hidden in a robotic outfit and looks like something straight out of a star wars movie. In game visuals are completely changed as well where it has an animated look, much in line with him as a robot.
How to get Sentinel Man.
This skin is only available through limited time events so be sure to check out ML events.
Skin Rating:
7/10
1. Spark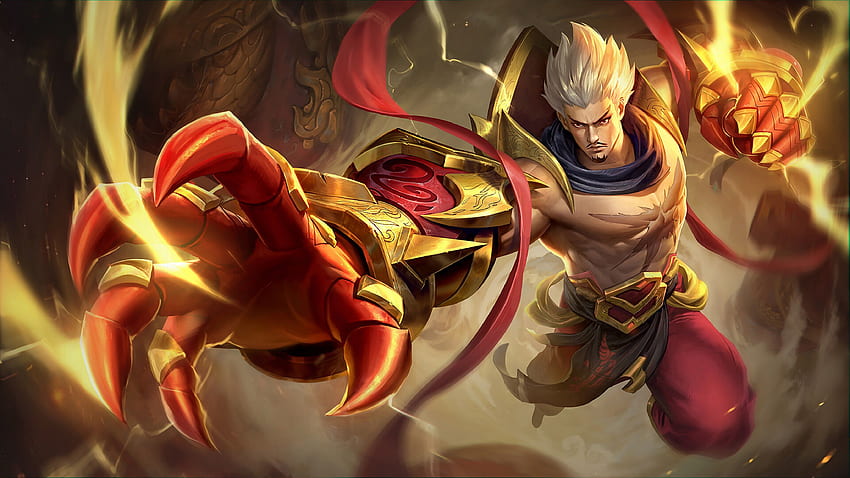 See Spark in action: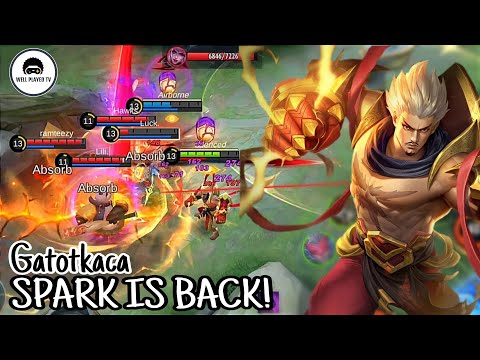 Handsome! That's the best word to describe this Elite Skin. It's agreeable to say that Gatotkaca looks younger in this skin. This is the only skin that is closest to his main outfit but its primary color is red instead of yellow.
Spark presents spectacular visual effects. The colors are a shade of orange and yellow mixed, and not really red. Like its own name suggests, it looks like sparks that are produced by fiery particles. The part of his outfit which is normally yellow is red in this instance and stands  out in a plain but outstanding trajectory compared to other skins.
How to get Spark.
This skin is available only through life time events. Follow up on in-game events for your chance to win this skin.
Skin Rating:
10/10
You may also be interested in: