[Top 10] Pillars of Eternity Best Armor And How to Get Them
Updated: 11 Nov 2021 9:32 pm
4 Stylish Sets of Armor. They protect you and look awesome!
What are the best sets of armor in Pillars of Eternity? What makes them so great?
Staying alive is necessary when exploring the world of Eora, and trying to figure out which sets of armor are the best can be a challenge, especially when many are so similar to one another. Need an easy list of what to look out for? Here are the 10 best sets of armor you will come across on your adventure.
10. Gwisk Glas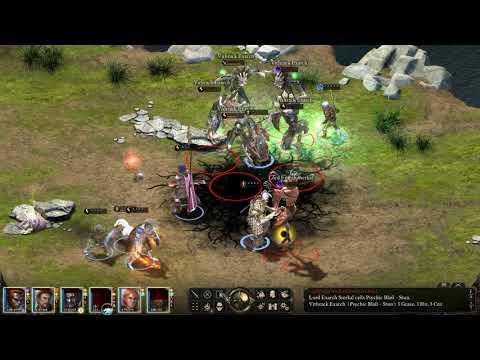 Start at 0:00
What Makes the Item Great:
One of few armors that has the Second Chance effect bound to it
One of few armors that grant the wearer bonus to Might
Fast recovery speed
Stats:
-15% Recovery Speed
15 DR
Grants 1 charge of Second Chance when falling unconscious per rest
+2 Might
9. Hand and Key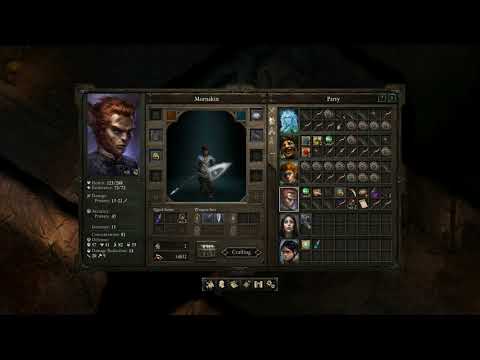 Start at 0:00
What Makes the Item Great:
The wearer becomes more resistant to very powerful effects
Easy to acquire
Stats:
-40% Recovery Speed
15 Pierce DR
12 Slash, Crush, Shock, Corrode DR
11 Burn, Freeze DR
+25% Defense against Confused attacks
+20% Defense against Charmed attacks
+15% Defense against Dominated attacks
8. Wayfarer's Hide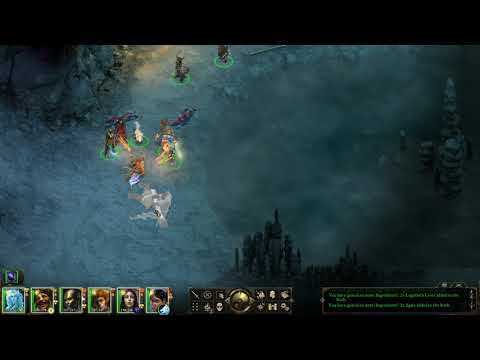 Start at 0:00
What Makes the Item Great:
The wearer becomes more resistant to powerful and annoying effects
Great stats
Stats:
-25% Recovery Speed
20 Pierce, Freeze DR
17 Slash, Crush, Burn, Shock DR
12 Corrode DR
+25 Defense against Hobbled, Paralyzed, and Stuck attacks
Grants 1 use of Nature's Vigor spell per rest
7. Argwes Adra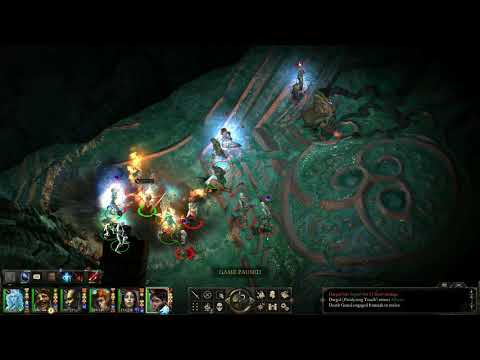 Start at 0:00
What Makes the Item Great:
One of few armors that has the Second Chance effect bound to it
One of few armors that grant wearer bonus to the Lore skill
Stats:
-50% Recovery Speed
20 Slash, Pierce DR
16 Crush, Burn, Freeze, Corrode DR
9 Shock DR
Grants 1 charge of Second Chance when falling unconscious per rest
+2 Lore
6. Coat of III Payment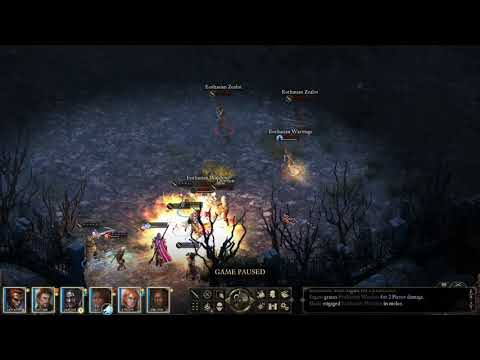 Start at 0:00
What Makes the Item Great:
Has some of the highest DR ratings on any armor
One of few armors that grant wearer bonus to Resolve
Excellent for tank characters 
Stats:
-50% Recovery Speed
22 Crush DR
18 Slash, Pierce, Burn, Freeze, Shock DR
15 Corrode DR
Characters that hit the wearer take 6-10 Pierce damage
+2 Resolve
5. Sanguine Plate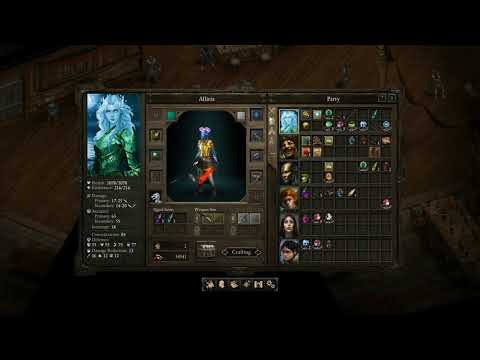 Start at 0:00
What Makes the Item Great:
One of few armors that grant wearer bonus to the Survival skill
Excellent armor for attackers
Stats:
-50% Recovery Speed
15 Slash, Pierce DR
12 Crush, Burn, Freeze, Corrode DR
6 Shock DR
+2 Survival
Grants 2 charges of Frenzy ability when Critically Hit per encounter
4. Vengiatta Rugia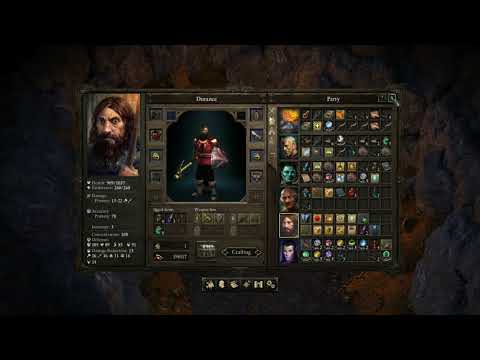 Start at 0:00
What Makes the Item Great:
Bonuses synergize very well with rogues
Bonuses can work well with other classes
Great stats with a low recovery speed
Stats:
-20% Recovery Speed
19 Crush, Pierce DR
16 Slash, Freeze, Shock DR
14 Burn, Corrode DR
Characters that hit the wearer take 6-10 Pierce damage
+10% damage toward Flanked targets
3. White Crest Armor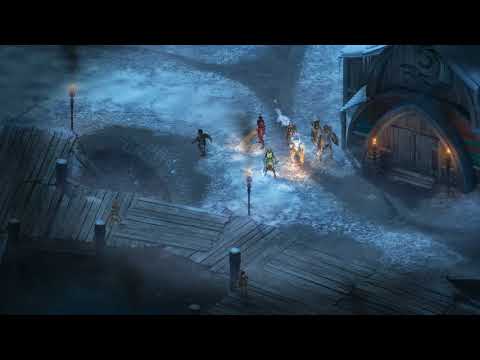 Start at 0:00
What Makes the Item Great:
Has some of the highest DR ratings on any armor
Grants the wearer powerful spells
Excellent for tank characters that don't need to move around
Stats:
-50% Recovery Speed
24 Slash, Pierce DR
20 Crush, Burn, Freeze, Corrode DR
12 Shock DR
Grants 1 charge of Overwhelming Wave spell per rest
Grants 1 charge of Dancing Bolts spell per rest
-1 Movement Speed
2. Ryona's Breastplate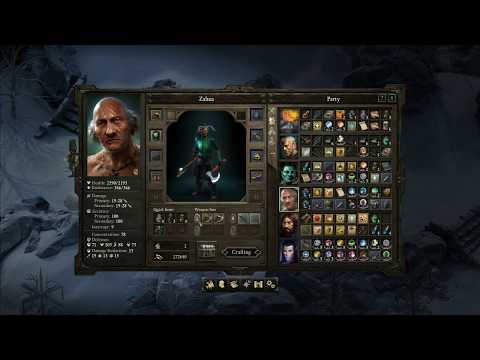 Start at 0:00
What Makes the Item Great:
It has amazing spells bound to the armor
Bound spells activate more frequently than other similar armors
Only soulbound armor in the game
Amazing stats
Stats:
Soulbound
-40% Recovery Speed
22 Pierce DR
18 Slash, Crush, Shock, Corrode DR
16 Burn, Freeze DR
Grants 1 charge of Litany Against Minor Afflictions spell per rest
+3 Intellect
15% chance to cast Vigorous Defense when receiving Hits or Critical Hits
Grants 1 charge of Triggered Immunity per encounter
Chanter Specific Stats:
Gain Dire Blessing spell when dropping below 50% Health once per encounter
Monk Specific Stats:
10% chance to cast Disciplined Barrage when receiving Hits or Critical Hits
Paladin Specific Stats:
Gain Triumph of the Crusaders spell when dropping below 50% Health once per encounter
1. Blaidh Golan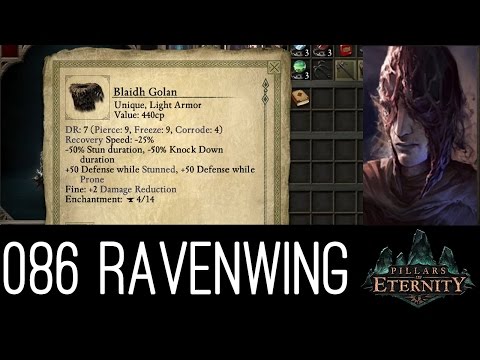 Start at 0:00
What Makes the Item Great:
Common, almost go-to armor used for the Ultimate challenge
Prevents the wearer from being stun locked and quickly killed
Balanced stats make it great for any class
Stats:
-25% Recovery Speed
11 Pierce, Freeze DR
9 Slash, Crush, Burn, Shock DR
6 Corrode DR
-50% Stun and Prone duration
+50% to all defenses while Stunned and Prone
You may also be interested in:
Image Gallery