11 Fun Scary Horror Games You Should Play With a Buddy
Updated: 13 Oct 2018 4:19 am
Remember when your parents said, 'don't run with scissors?'
These 11 games are the most fun to play co-op style, or while your friend and you share a bowl of popcorn. Get ready for jumpscares … and plenty of chase sequences.
11. Resident Evil 7
"PS4 – Resident Evil 7 Gameplay Trailer"
When Ethan Winters gets a video message from his missing wife, he decides to travel down to the Baker plantation in Georgia. There's just one problem … she didn't send the message.
This critically acclaimed first person survival game is a master work of audio cues, enemy designs, and sparse healing and ammunition items. It's grotesque, haunting, and above all, best played while talking to someone so you can keep yourself calm amid the scares.
This seventh installment in the Resident Evil series has brought back the horror we expect from its franchise. With the exploration encouraged, unique puzzles, and difficult but fun boss fights, this is one game best played with your bestie.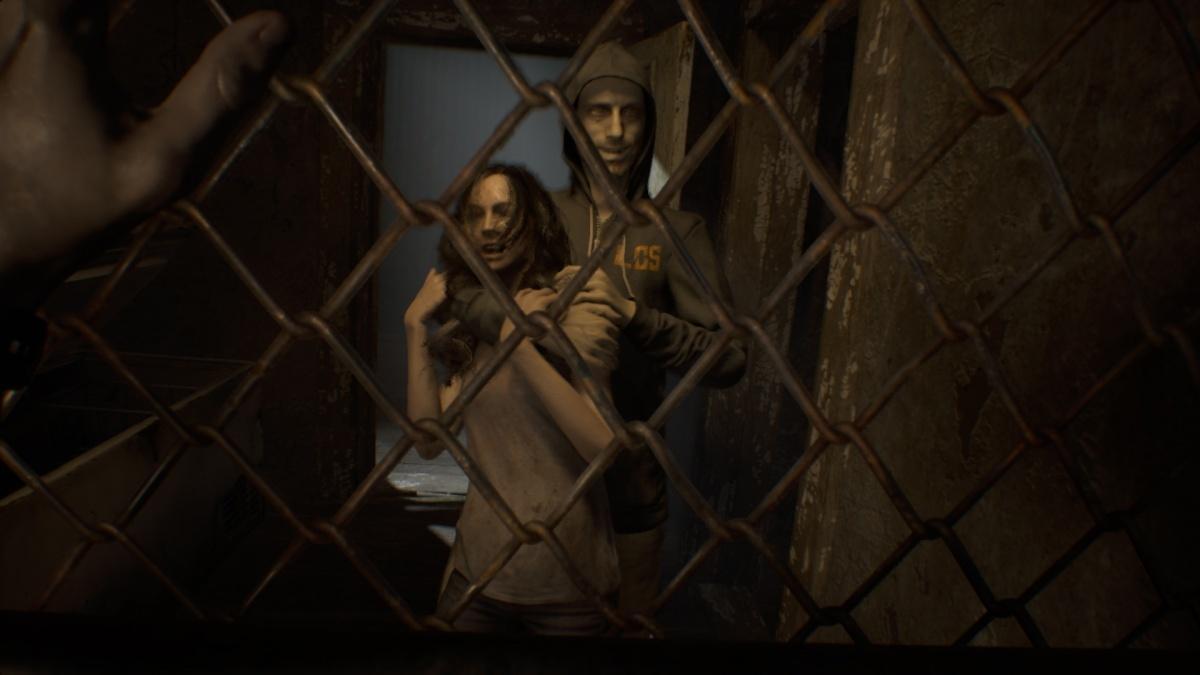 Ethan's wife Mia is held hostage by Lukas Baker, the mastermind behind a lot of the puzzles on the plantation.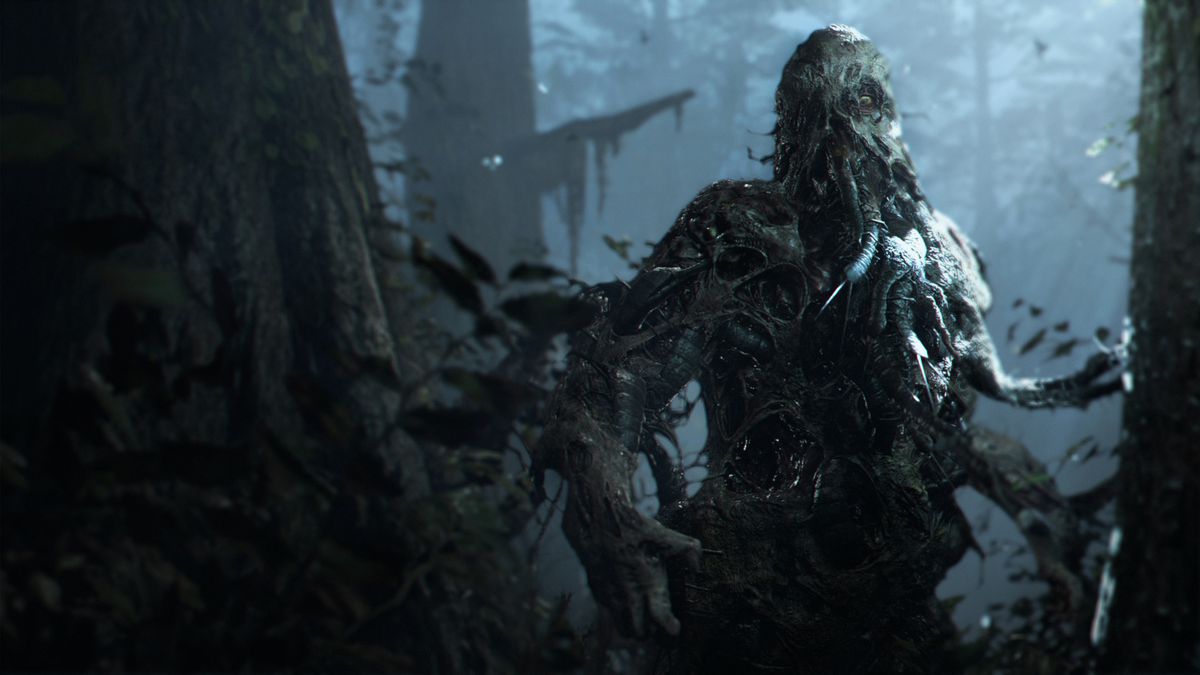 This disgusting Molded variant is one of the enemies in the DLC, The End of Zoe.
10. Project Nightmares Case 36: Henrietta Kedward
"Project Nightmares Case 36: Henrietta Kedward - Gameplay Trailer"
A literal woman of nightmares is hunting you down. Are you clever enough to evade her or will you die in your nightmares?
This game is in early access but that doesn't make it any less terrifying to play with a bestie. The scares will come at you in VR, meaning that everything Henrietta does feels eerily real while you're trapped in the same house as her.
Though it's not co-op, you and your friends can take turns trying to outrun her and watching intensely as she hunts you down. Which one of you will be lucky enough to escape the nightmare?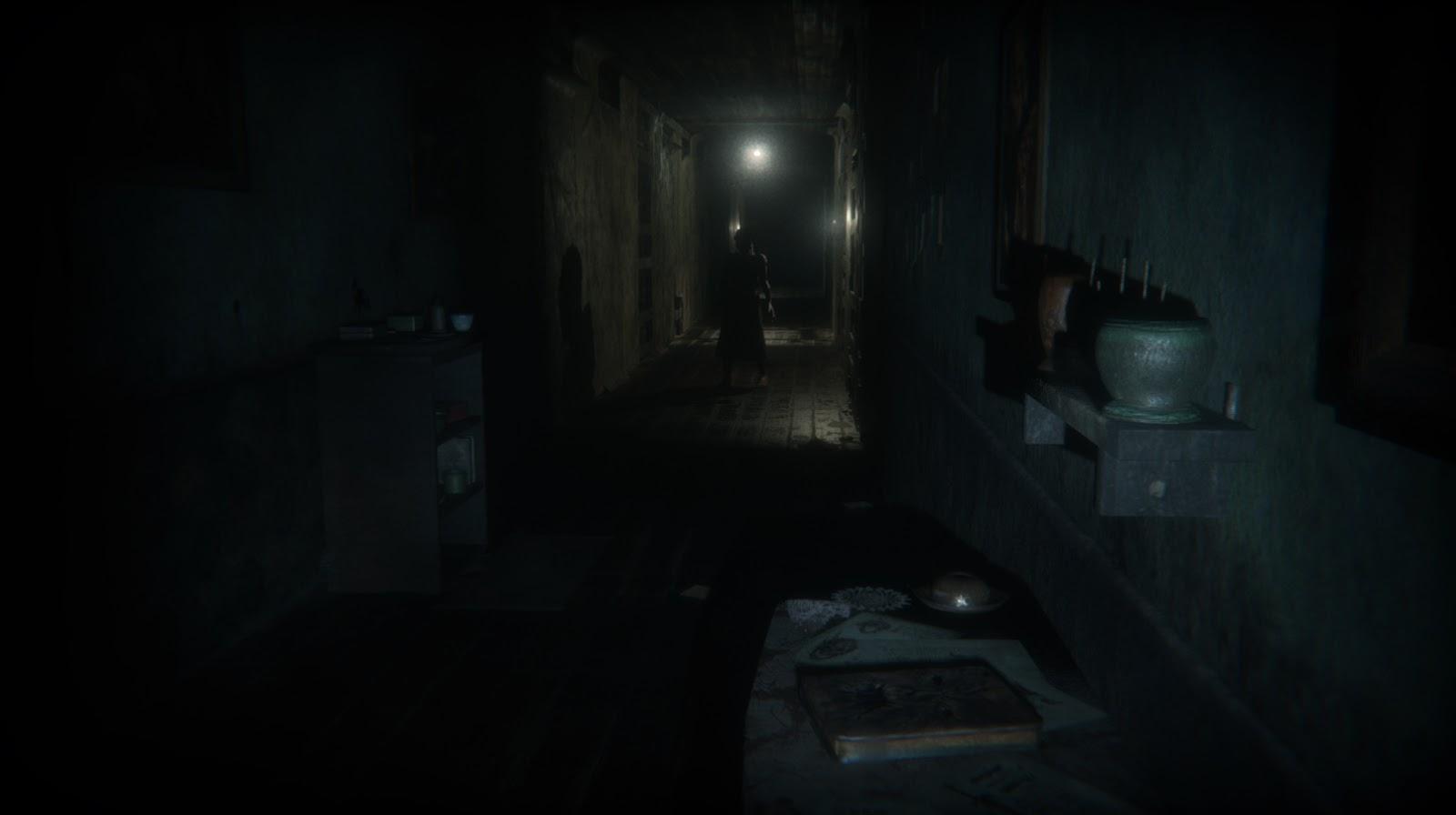 Henrietta stands in the middle of the hallway, daring the players to make a move.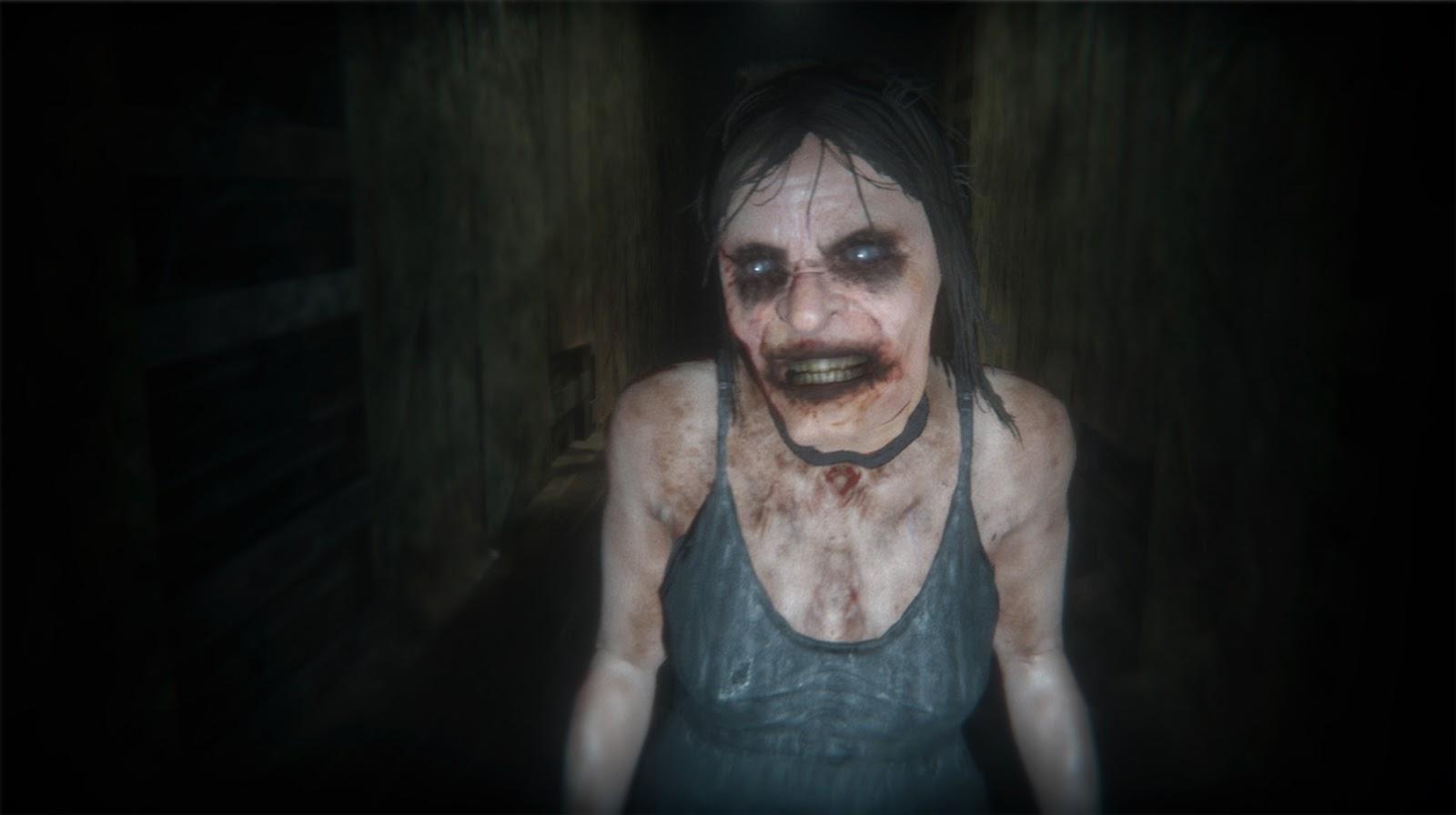 A nice smile for the camera!
9. Alien Isolation
"Alien Isolation Trailer"
What happened to Ellen Ripley, iconic star of the original Aliens franchise? You're going to find out, no matter the cost - because her daughter Amanda demands to know the truth. The journey will be harrowing, and full of immediate danger.
Alien: Isolation features characters we already know and love being hunted down by the iconic midnight black alien and its gigantic teeth and claws. Facehuggers, space mysteries, intense stealth segments and an alien AI that learns as it's trapped in a dead vessel with you create a heart-thumping experience.
You'll want to play as a friend so you can focus on stealthing your way around an abandoned space station, allowing them to point out details you might have missed while your hands are getting sweaty on the controller. This is one you don't wanna play alone for sure - it's bound to give you nightmares.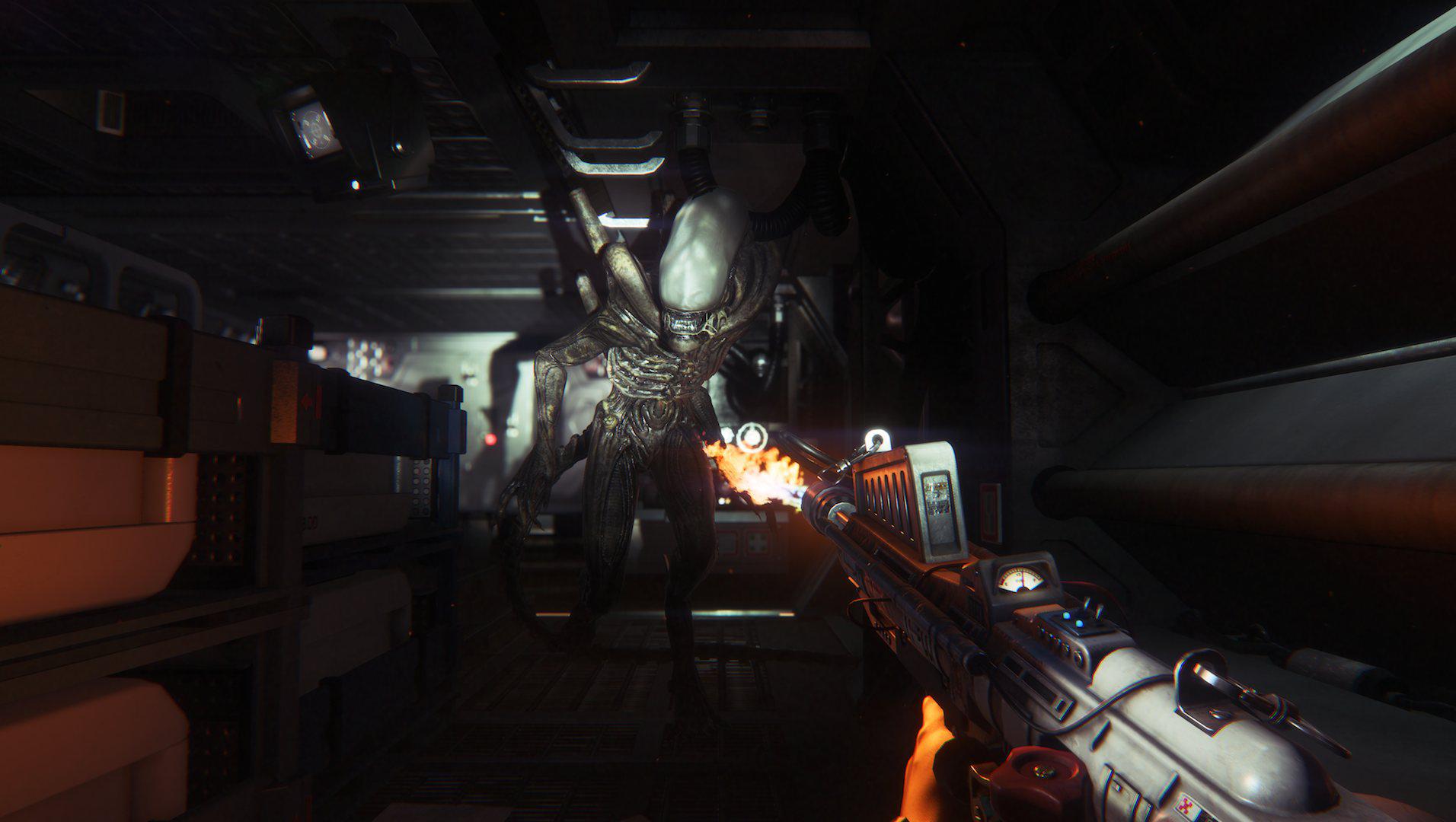 Amanda tries to gun down the alien as it runs towards her.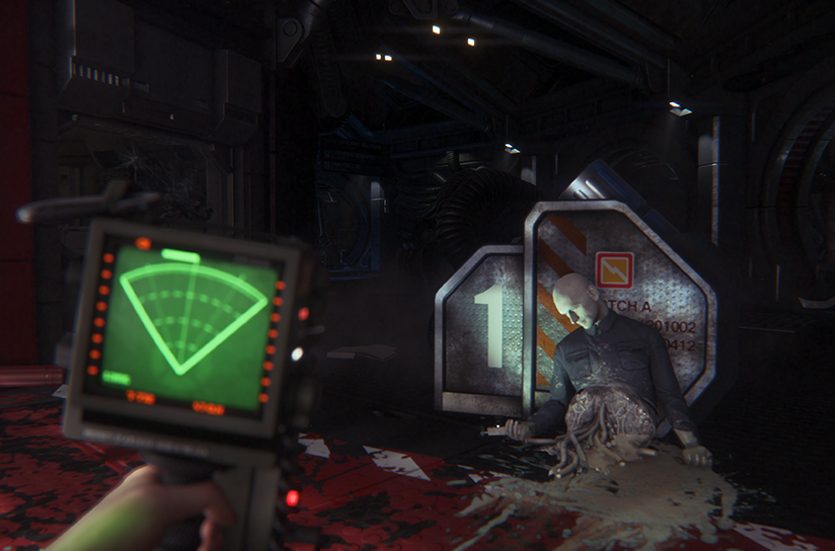 This poor guy was a meal for one of those aliens. But ... was he human?
8. We Happy Few
"We Happy Few - Announce Trailer | PS4"
Everything is fine and normal in England. The birds are chirping, the sun is shining, and citizens are being forced to take their Joy, like any other day. Don't worry! It's for your own good!
This dystopian single player game focuses on the idea of government mandated happiness through drug warfare on its own citizens. The spooks arrive when you 'forget' to take your Joy pills, and the population and the police force both begin to hunt you down.
Stealth meets combat meets an unforgettable narrative to create We Happy Few, and let's just say that you won't be smiling when you and a friend attempt to uncover the truth. Surprisingly dark and colorful at the same time, you won't miss out on any of the political commentary as long as at least one of you is paying attention.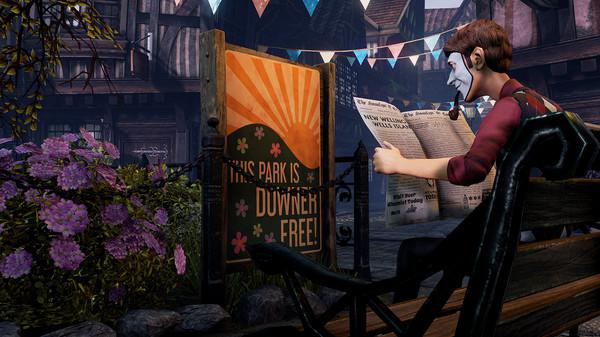 A British citizen reads the news with his usual happy smile on! Nothing ominous about this photo at all.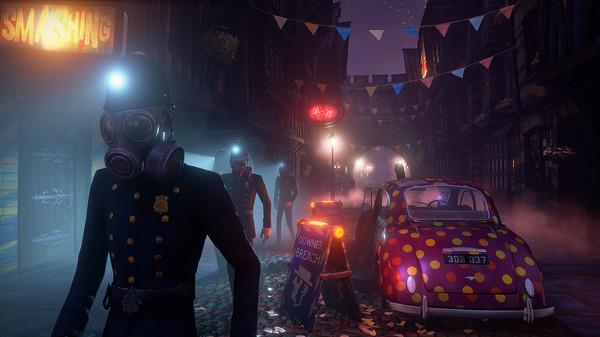 Uh oh. The police are onto you for being a 'downer,' so it's time to run!
7. Call of Cthulu
"[E3 2018] Call of Cthulhu - E3 Trailer"
The Old Ones sleep underneath our feet but the time for their awakening is nigh. Investigator Edward Pierce learns too late the purpose of the Darkwater Island deaths, and now he's hopelessly watching madness encroach.
Based on H.P. Lovecraft's short story by the same name, this dark and eldritch horror game will have you shivering in your seat. It's best played with a friend so that you have someone to hand over your keyboard or controller when the scares happen!
Cthulhu has been a prominent figure in video games, and Call of Cthulhu really pays homage to both Lovecraft's original work and the Old One himself. The graphics are crisp, the storyline is intense, and the atmosphere leaves you with chills.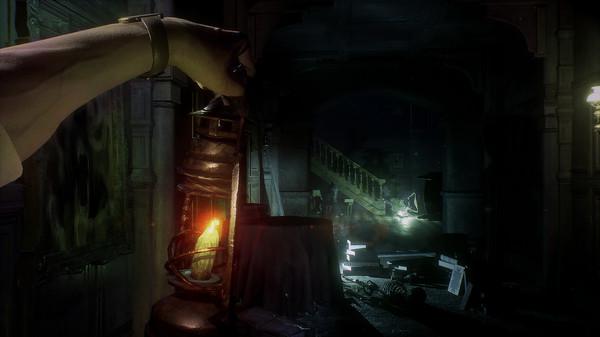 Pierce investigates the house where an entire family was murdered.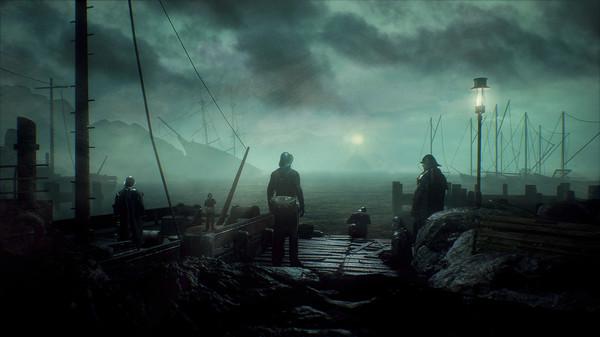 Fishermen stand idly by the sea, unknowing of what lurks in its depths.
6. Home Sweet Home
"Home Sweet Home Game Official Trailer 2017"
Tim's life was never the same after the disappearance of his wife, Jane. However when he wakes up in an abandoned building with a ghost stalking his every movement, he begins to realize that she's been with him this whole time.
Home Sweet Home's spooks and scares are based on Thai mythos, making it unique on this list already. Stealth based yet again, you'll want to play with a friend to witness every last chase sequence, exploration point, and office style stealth you can.
The true terror comes from not knowing which noise made that bump in the night. I hope you're playing in daylight!
Why do basements always look so scary? Tim's is no exception.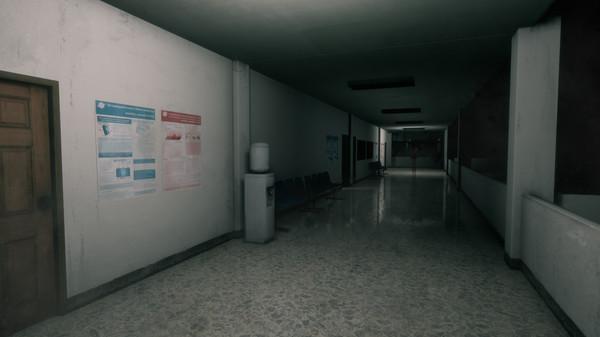 The ghost looms at the end of the hallway of Tim's old workplace.
5. Layers of Fear
"Layers of Fear - Gameplay Trailer | PS4"
This artist's last masterpiece will cost him everything. How far is he willing to go for fame?
Layers of Fear is an artistically driven psychological nightmare. Not only are the graphics beautiful and colorful, but the voice acting and soundtracks are all haunting and vivid as well.
What makes this game fun to play with a friend are the visuals and the open yet linear storyline. It's one you can talk about while one person is doing all the hard work getting jumpscared!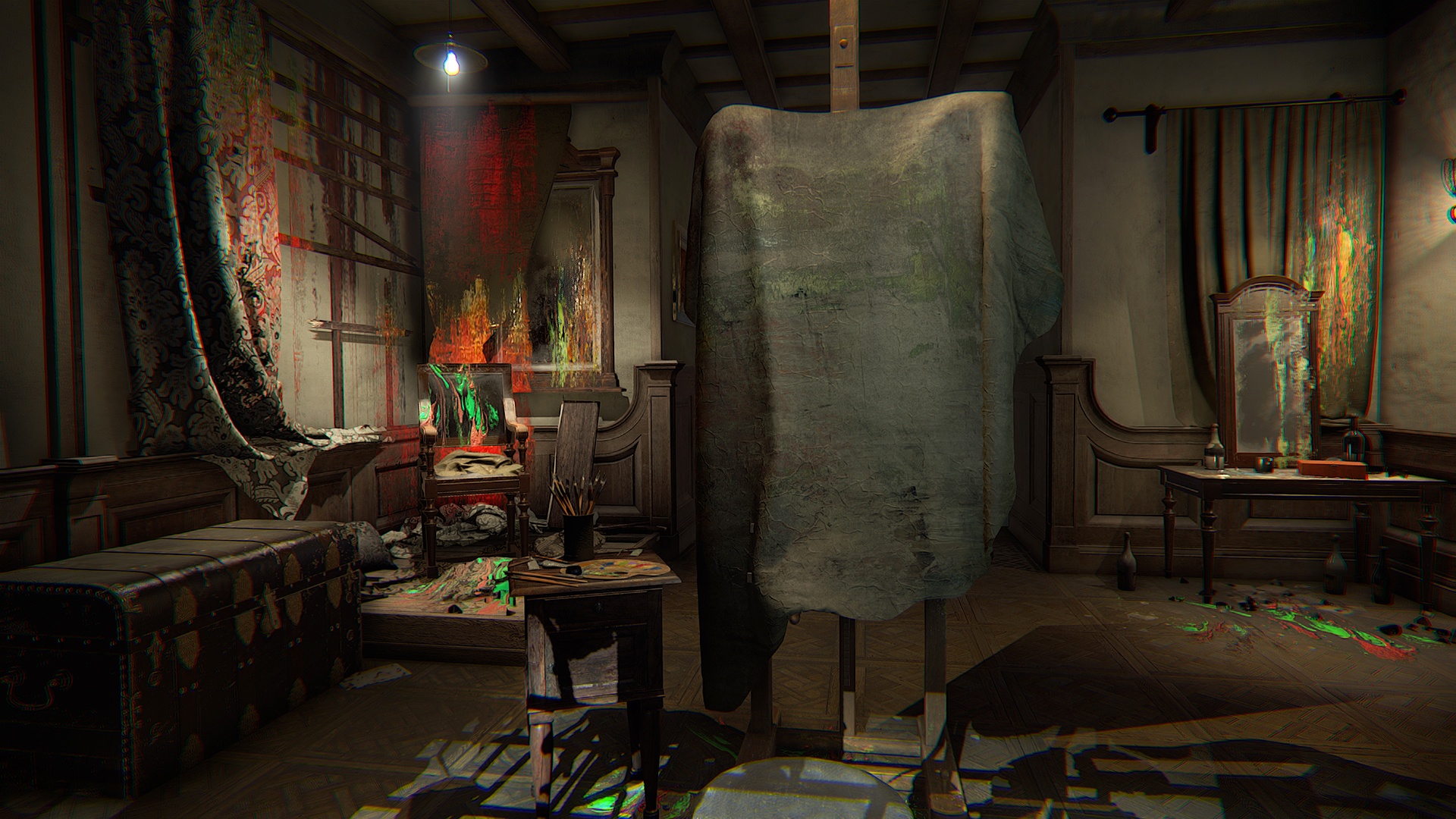 The artist's studio has seen … better days, for sure.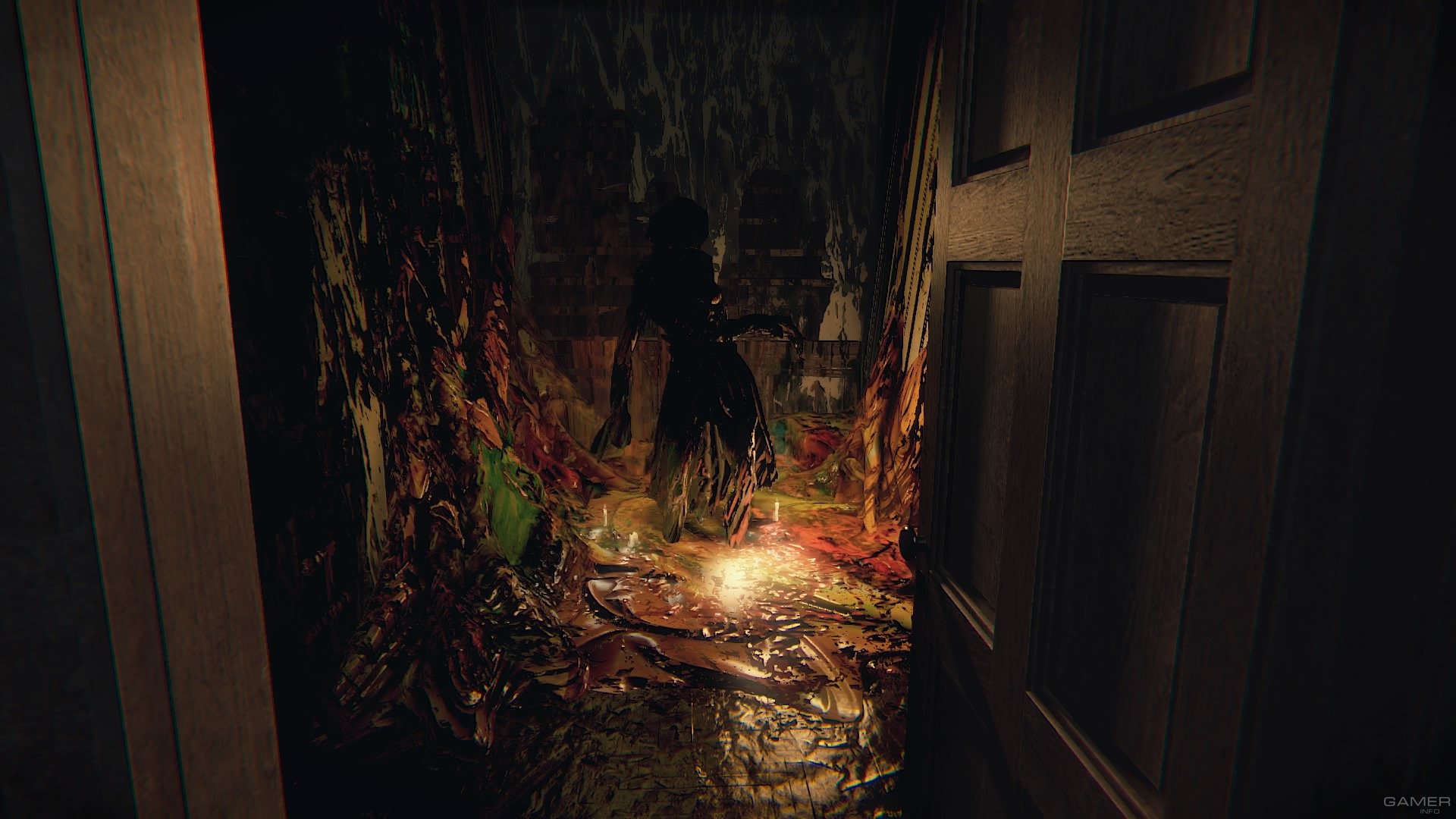 They say our memories haunt us like ghosts. What about literal ones, then?
4. Until Dawn
"Until Dawn - Launch Trailer | PS4"
They never should have gone back. Now the mountain is going to eat this group of adventurous teens alive.
Until Dawn is more like a slasher meets monster film than a video game. But the different choices you can make will impact the endings you can get and the literal life or death of the characters you're playing as is in your hands.
It's immensely fun to play with friends because of the stylistic movie-like atmosphere and the unique and harrowing choices you have to make. The butterfly effect has never been so literal!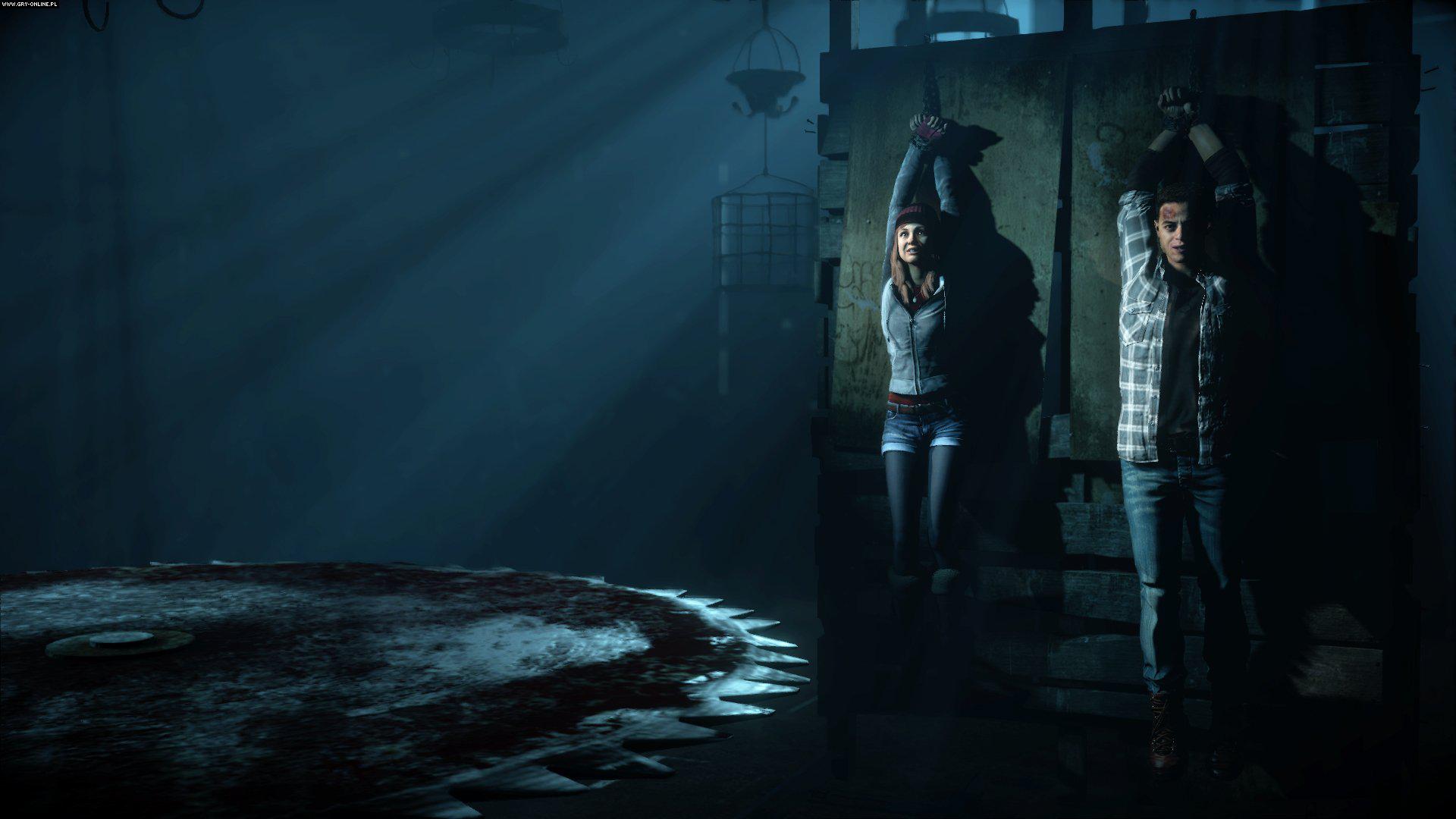 Josh and Ashley face death as their friend Chris has to choose which one to save, and which one gets the saw.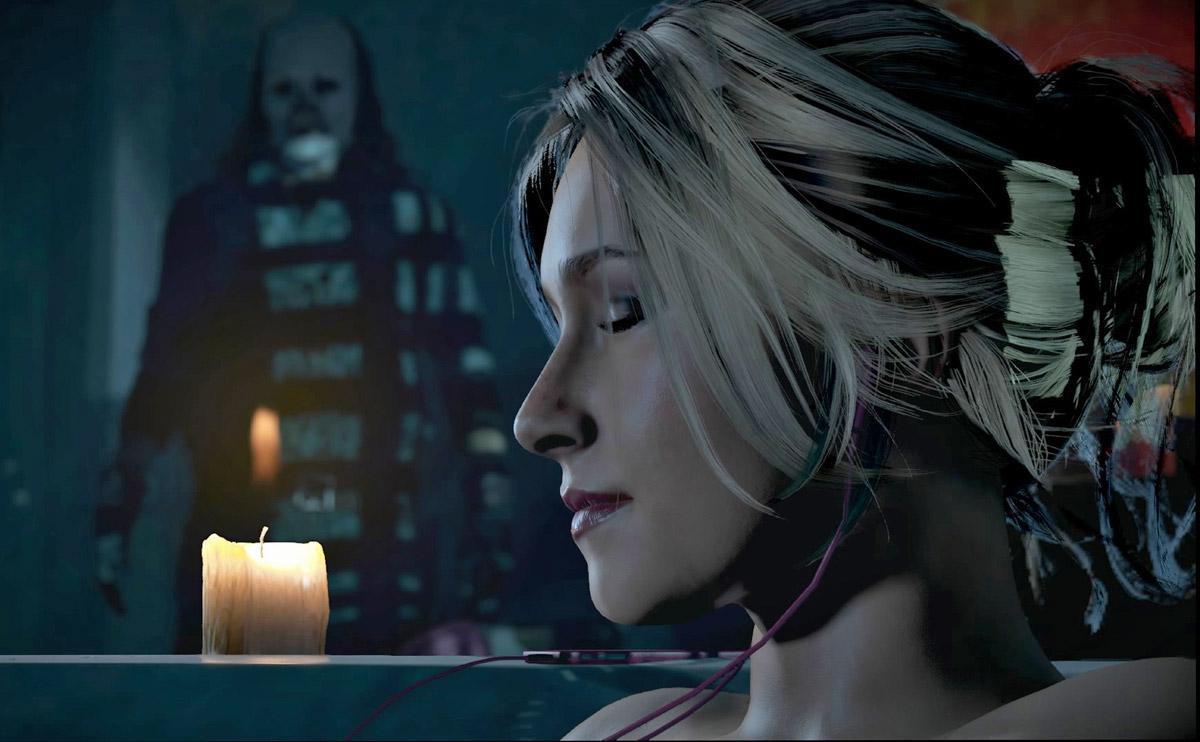 Sam enjoys a hot bath while the psychopath sets up a trap for her.
3. Detention
"Detention - Teaser Trailer | PS4"
Taiwan's White Terror period lead to death, unlawful arrests of citizens, and above all else - rebellion on small or large scales. Detention's plot focuses on Fang Rey Shin as she attempts to evade a typhoon and grapple with her guilt over her country's turmoil.
Detenion's storyline and inclusion of Taiwanese supernatural mythos combines to make a masterpiece you won't want to play alone. Full of ghosts, mentions of suicides and arrests, government punishments and unique and refreshing gameplay, this game is best played with someone beside you to witness it all.
Or you could just do it by yourself I guess, but where's the fun in talking about the two different endings with someone?
Fang Rey Shin and Wei Chung Ting find a river of blood outside of the school grounds.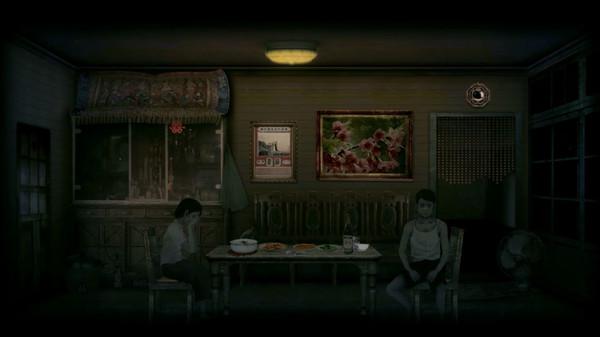 Rey's mother and father grieve at home.
2. The Letter
"The Letter (Horror Visual Novel) - Animated Opening Trailer"
A haunted mansion gone untouched for centuries is about to have its grand re-opening. Nothing bad can happen from that, surely!
The Letter is a visual novel horror game with full voice acting and beautifully drawn graphics. You'll want to play with a friend so you can decide which choices to make when the time arrives and so you can piece together the mystery in real time.
It's psychological horror meets decision based storytelling and of course, there's quick time events too. With various characters and multiple endings, you'll be going back for more to see each unique piece of dialogue, character building, and atmospheric scares for sure.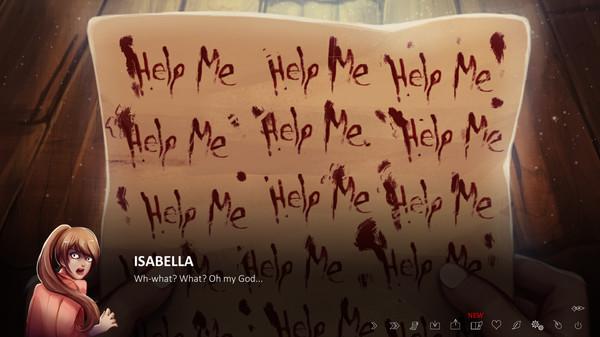 This is like one of those chain mails but actually deadly …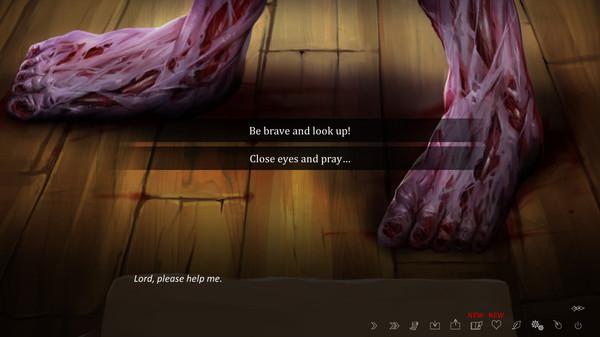 Don't look up don't look up don't look up don't look --
1. Outlast 2
"Outlast 2 Trailer"
Blake Langermann and his wife Lynn have to survive the insane cults, hallucinations, and memories torn asunder if they ever want to see the light of day again. Will they be able to go home as the same people they once were?
Outlast 2's graphics, sound design, terrifying enemies, and bloody and gory setting ticks of all the top tier horror experiences you don't want to go through alone. Dripping with mental, physical, and sexual violence, Outlast 2 is not meant for those with a weak stomach.
The blood, gore, and disembodied voices alongside the harrowing stealth elements makes for an experience you won't want to go through alone. Grab a friend and help Blake survive!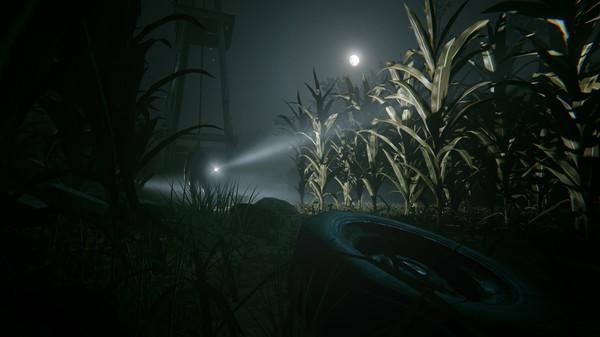 The worshipers of Knoth search for Blake amid the cornfields.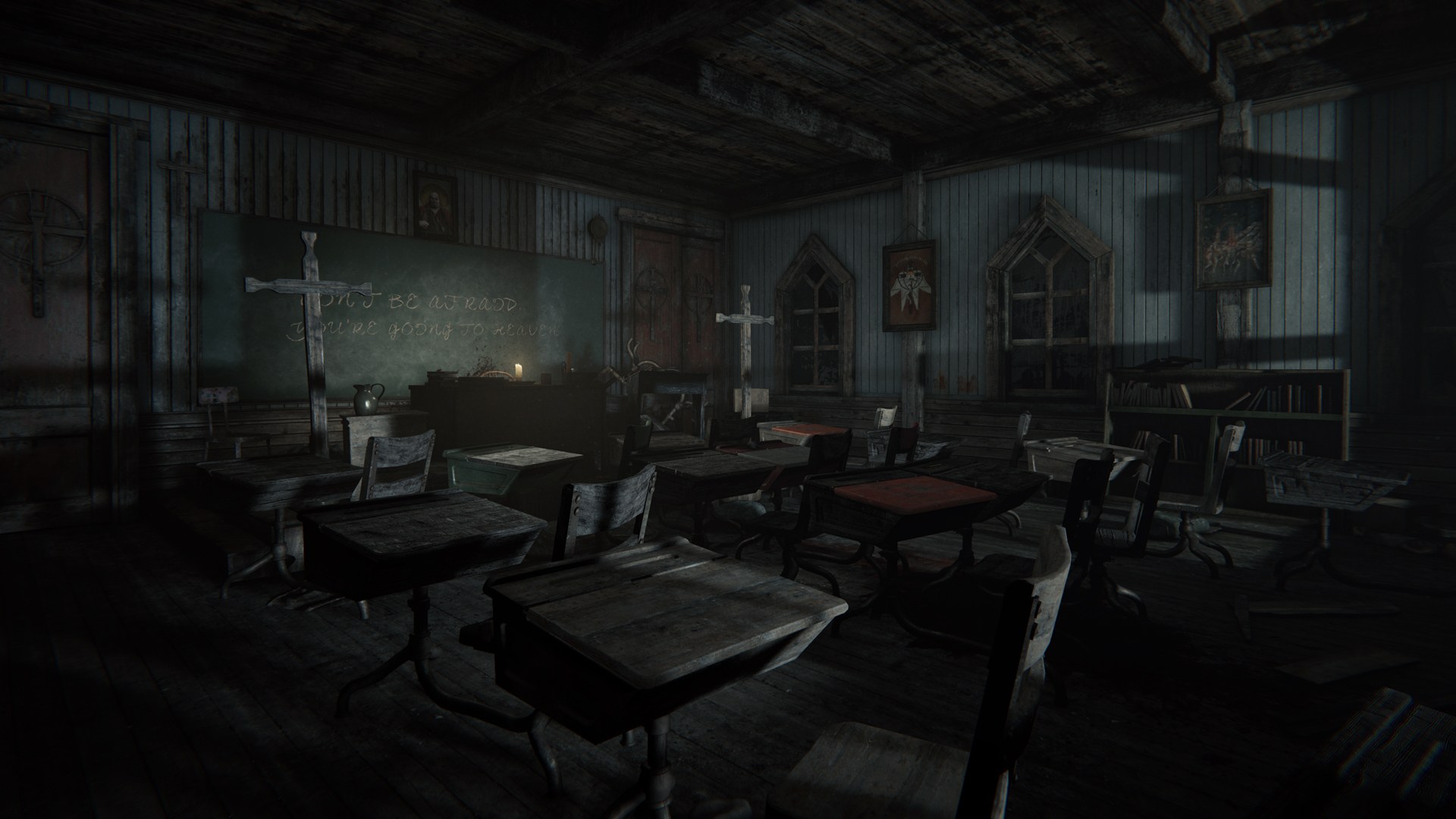 A now empty classroom in the middle of the cult town. Eerie to think that at one point, this was a place safe for children, but now ...
If you enjoyed this article, read these next:
Image Gallery