[Top 10] The Sims 4 Best Items To Sell!
Updated: 29 Apr 2022 4:21 pm
Come one. Come all. She's got something for everyone.
What items are worth selling?
In Sims 4, there are many different items that you can sell for some extra simoleons. Your sim shouldn't have to sell a window to afford something to eat. 
There are craftables, collectibles, insects, frogs, fish, plants, and crystals that you can sell to make more simoleons. The question is, which ones are the best to sell, and where can you find them? 
Here are the top 10 items in the Sims 4 that are the best to sell. Some items are easy to come by, and others are a 'trip' to find.
10. Cetlcitli Jeweled Calendar Plate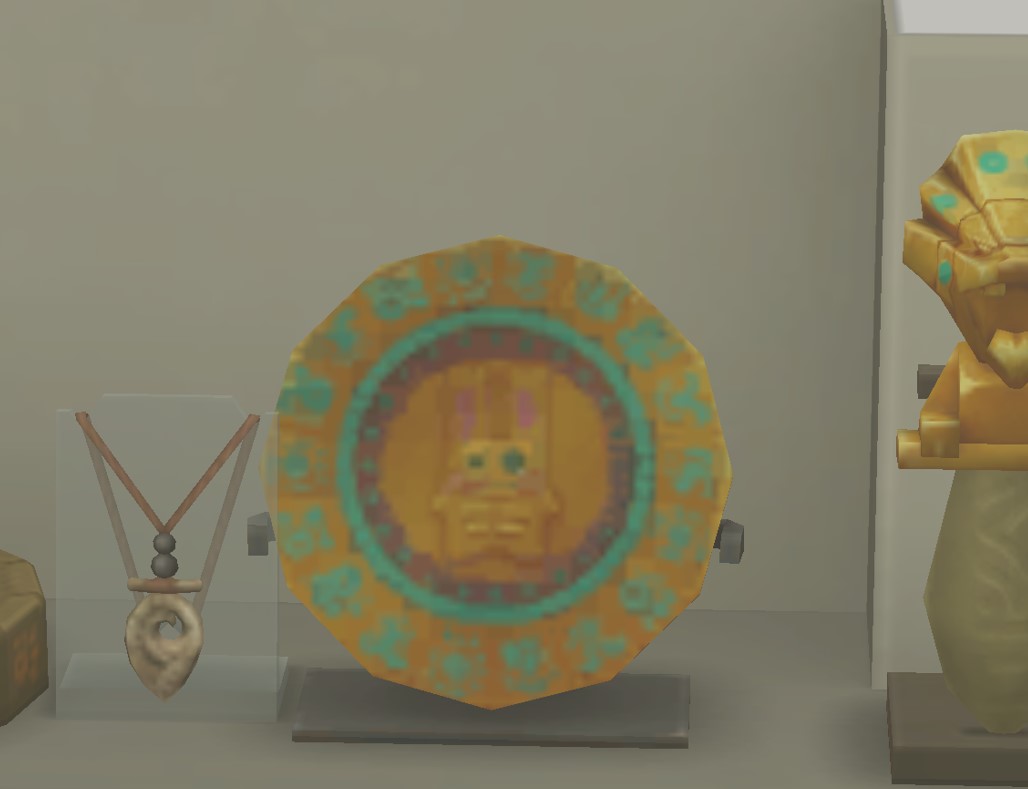 This is not your average dinner plate. It's a calender. 
Within the ancient ruined temples of Selvadorada, you can find many artifacts buried in the rubble or bejeweled chests. One of the most valued artifacts is the Cetlcitli Jeweled Calendar Plate. 
The Cetlcitli Jeweled Calendar Plate is rare, but once you find it you can make an easy paycheck off of it. Or you can keep it to add it to your collection back at your home. 
Why Cetlcitli Jeweled Calendar Plate Is Great for Selling:
High value
Easy way to get 10 thousand simoleons
How To Get Cetlcitli Jeweled Calendar Plate:
Chests in the temples located in Selvadorada
Rubble/dig sites located in Selvadorada
Mailbox when your sim as level 10 in the archaeology skill
9. Living Aliens
Most horror movies begin with gathering alien lifeforms. This is fine, right?
After searching through outer space in your sim's Rocket Ship, they may find living aliens that they can bring home with them. Once home, your sim will have an item to sell for extra simoleons. 
Whether you decide to take the items to the Flea Market, put them on Plopsy, or have a yard sale is your choice. What else can you find exploring in the Rocket Ship?
Why Living Aliens Is Great for Selling:
Most Living Aliens are rare
Have an average price of 280 simoleons
Fairly easy to find while exploring space
How To Get Living Aliens:
Build and use the Rocket Ship to explore outer space
Upgrade your ship for faster results
Can use the Buy Debug cheat or the UI mod
8. Bluebell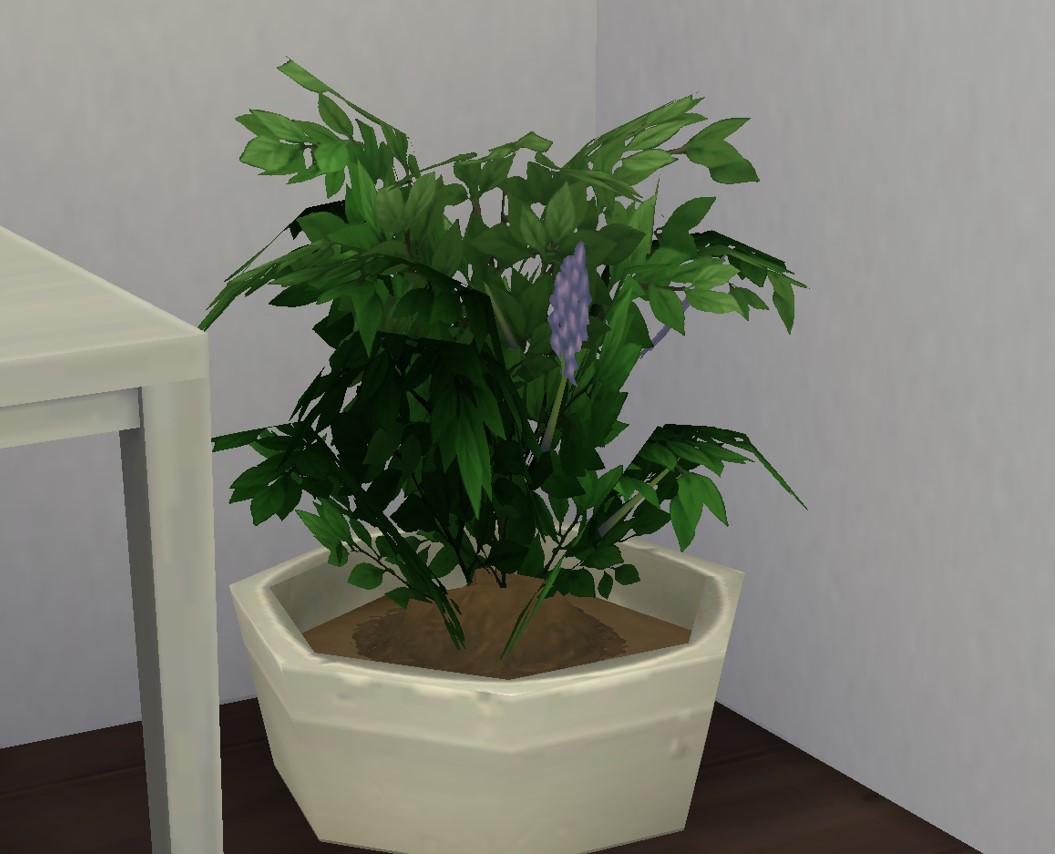 Bluebells are everywhere. They go great in a beautiful flower arrangement. 
Some of the more favorable items to sell are plants that your sim can forage throughout the Sims 4 worlds. One of the most common items is a flower, the Bluebell. 
Even though it is a common item, your sim will be able to plant this flower for a constant source of income from the harvestable. Sometimes the best things to sell are the easiest to find. 
Why Bluebell Is Great for Selling:
Renewable source to sell
Can plant inside for harvestable all seasons
How To Get Bluebell:
Around neighborhoods
Grow in own garden
Order Plant Seeds online from the sim's computer
7. Crystals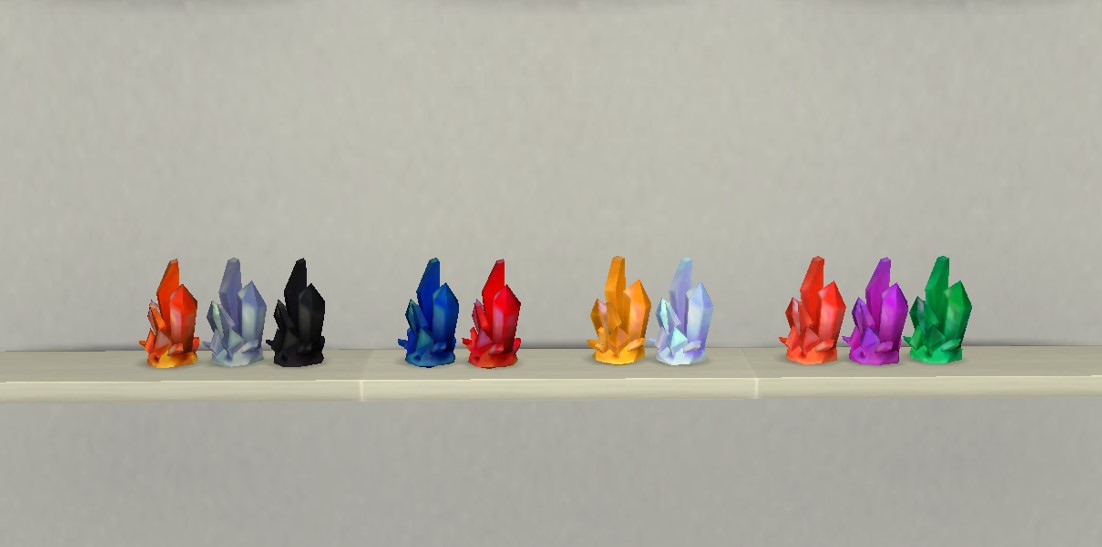 There are tons of crystals around my household. Do you find a ton as well? 
Whether you travel to different worlds, dig into the Earth, or filter through the aftermath of a thunderstorm, you can find different kinds of crystals. These crystals have several uses, and one is to sell the crystals for extra simoleons. 
These crystals are easy to spot with their vibrant colors and peculiar shapes. Rags to Riches have never been easier to achieve if you know where to look. 
Why Crystals Is Great for Selling:
Using the dig, Crystals are fairly easy to find
Can sell for higher price on the table for yard sells
How To Get Crystals:
Find stones on the ground to dig
Fully upgraded Space Rocket for the rare crystals
Interstellar Smuggler path of the Astronaut career
Lightning during thunderstorms
6. Snow Globes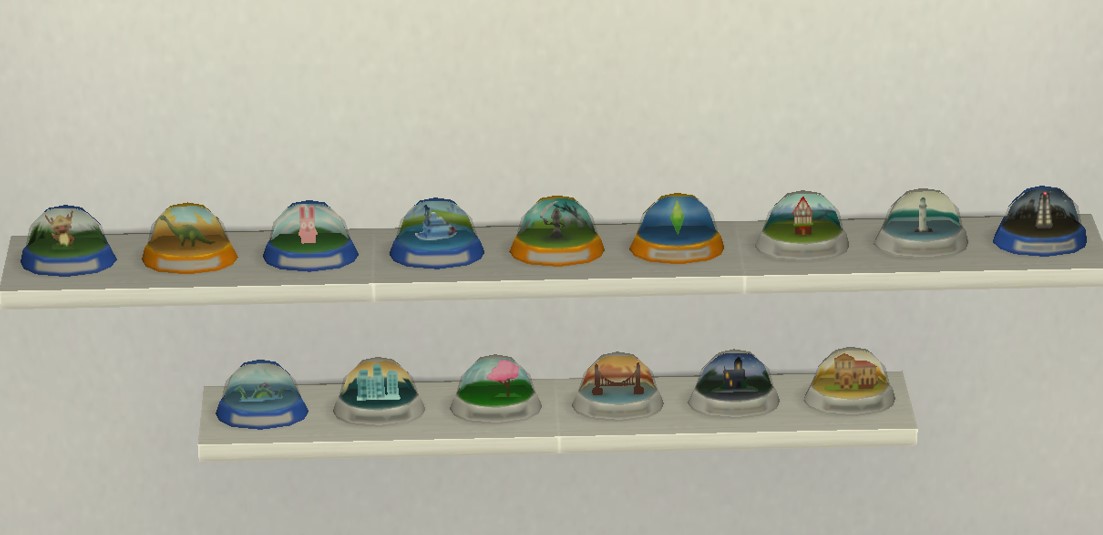 Shake the snow globe all the way to the flea market to sell. 
Beneath the street lamps of San Myshuno, your sim will come across Boxes o' Junk. If your sim takes the time to look through the boxes, they'll find Snow Globes. 
Snow Globes are not only a nice collectible, but they are also a great item to sell. Save the door and sell a Snow Globe. 
Why Snow Globes Is Great for Selling:
Can sell at Flea Market
Use in a retail store
The more rare the more value
How To Get Snow Globes:
Find the Boxes o' Junk in San Myshuno and have your sim look in them
Flea Market venders usually will have some snow globes for sale
5. MySims Trophies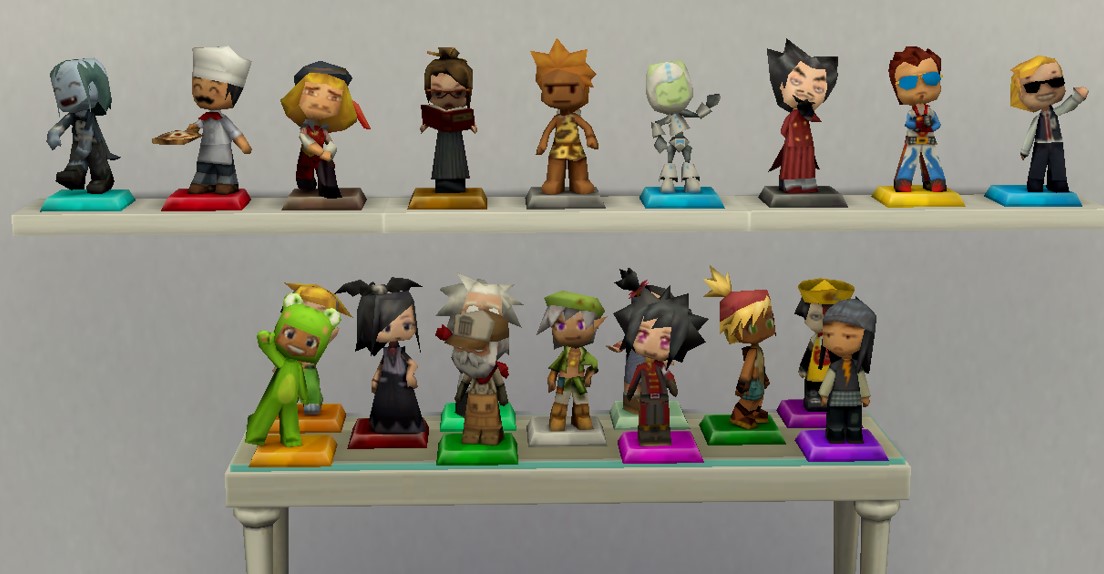 Which MySims Trophy is your favorite? 
In Base Game, there is a group of items called MySims Trophies, which are throughout the various worlds of Sims 4. MySims Trophies are not only collectible items but have been staples in Rag to Riches stories from the beginning. 
They are easy enough to find where you can sell them at the Flea Market or even on Plopsy. If you are off-the-grid, your best bet is a yard sale or the Flea Market instead of Plopsy. 
Why MySims Trophies Is Great for Selling:
Fairly easy to come by
Can sell at flea markets
How To Get MySims Trophies:
Flea Market will have them from time to time
Use dig on the stones found on the ground
Capsules that are found in rocks
4. Cross-Stitch Large Hoop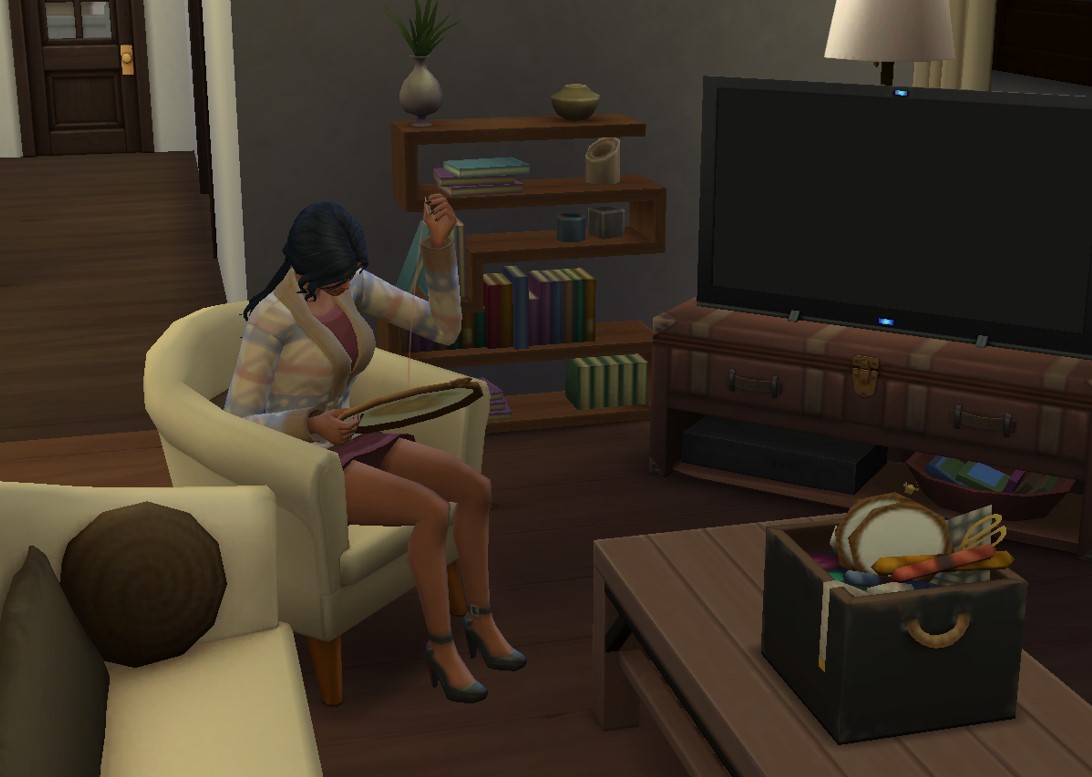 Beautiful art within the stitches. 
Cross-Stitching came to The Sims 4 via Cottage Living and became a great way to make a living for sims. Coming in three sizes, the Large Hoop with the Cross-Stitch is the most valuable for making a living.
You can display the Cross-Stitch hoops in your sim's home for the aesthetic. The best part is the way you can make simoleons from what your sim creates.
Why Cross-Stitch Large Hoop Is Great for Selling:
Build skill while making more to sell
Accessibility to make several Cross-Stitch Large Hoops
How To Get Cross-Stitch Large Hoop:
Creative category of Activities and Skills from BuildBuy
Cross-Stitch Large Hoop is accessed from the object Make It Sew Cross-Stitch Kit
3. Frogs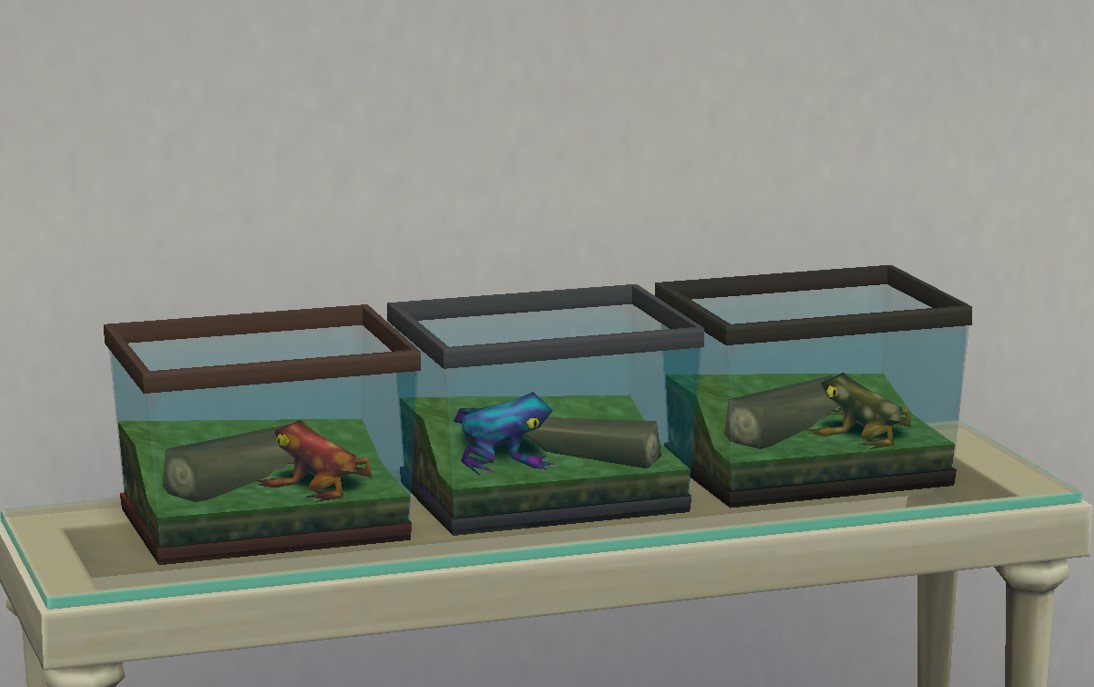 Ribbit. Ribbit. Frogs are great for many things. 
There are several different kinds of frogs that you can collect in The Sims 4. You can also select to breed the frogs you have in your sims inventory. 
When it comes to Frogs, you cannot go wrong with collecting them and then turning around to sell them for a profit. Your sims will have a constant stream of simoleons with Frogs lining their inventory.
Why Frogs Is Great for Selling:
Frogs are easy to come by
Breedable for a continuous source of frogs to sell
How To Get Frogs:
Look in Decaying Logs
Wherever you find the Frog Hunt cages around the neighborhoods
Can breed the frogs you found for new types
2. Rose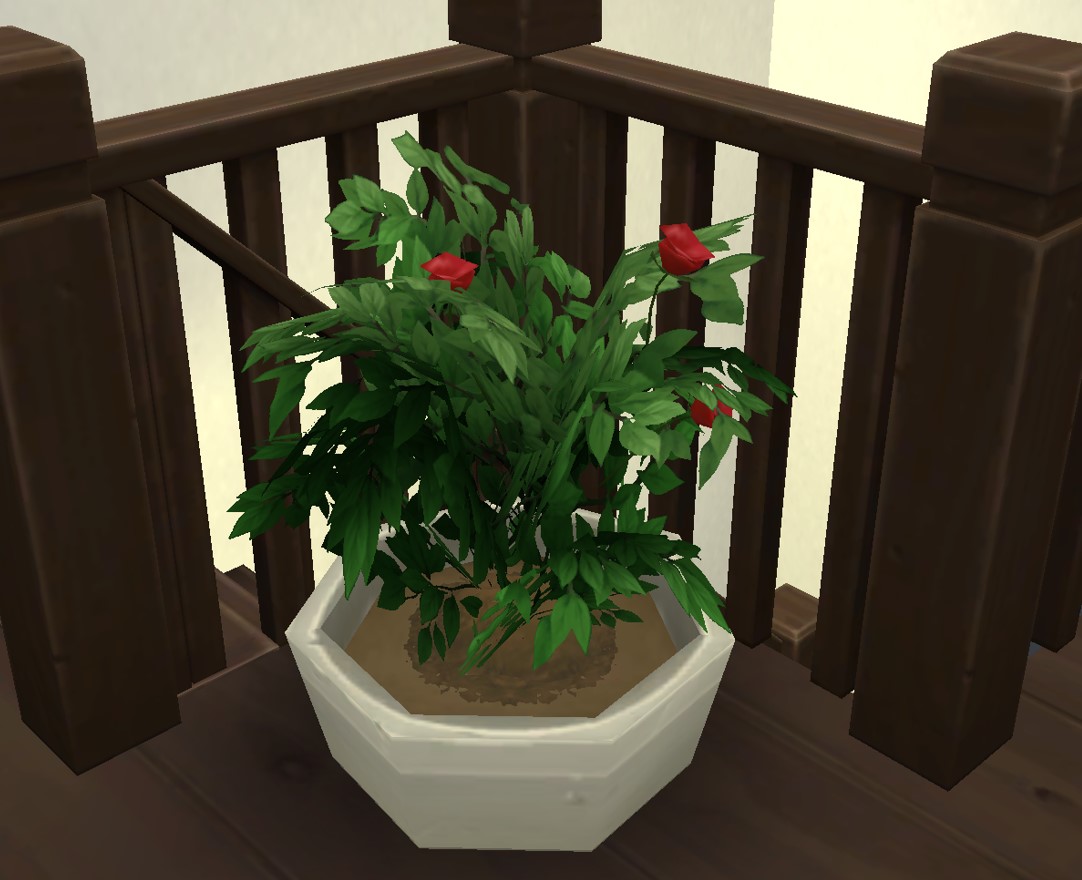 Roses are red and can be sold for a nice profit.
Roses are beautiful and bountiful when your sims put love and care into raising the flower to perfection. The more your sim puts in, the more the roses will be worth selling. 
Place them indoors or outdoors, and you will have a continuous supply to sell however you wish. Once the roses bloom, the simoleons will come to your sim. 
Why Rose Is Great for Selling:
Continuously harvestable
Value can be increased depending on skill level and fertilizer
How To Get Rose:
Bushes can be found in Willow Creek lots
Found in the smallest neighborhood in Newcrest
Purchase the flower seed pack
Purchase roses from the Buy Gift option 
1. Knitted Items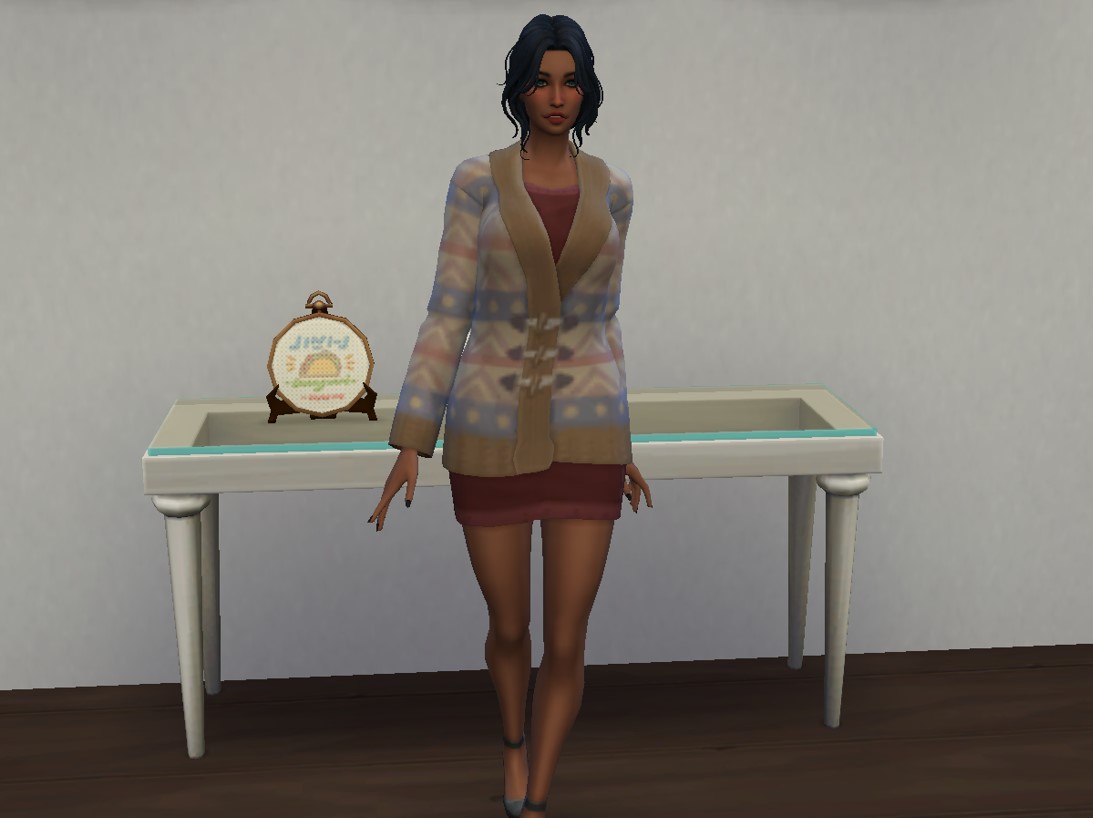 Knitting is for more than just passing the time. 
With the Yarn Basket from Nifty Knitting stuff pack, your sims have access to many different Knitted Items that you can list on Plopsy to sell. There are decorations, toys, and clothing to knit while increasing your sim's knitting skill. 
The best items to sell are the clothing and the decorations. If you decide that Plopsy isn't making your sim simoleons fast enough, there are other choices to choose. 
Why Knitted Items Is Great for Selling:
Skill building - products get better the higher the skill
Can make various products depending on level
Sold on plopsy and at Flea Market
How To Get Knitted Items:
Beginner's Yarn Basket in the Creative category of Activities and Skills
Super Stash Yarn Basket in the Creative category of Activities and Skills
You may also be interested in:
Image Gallery