[Top 10] Sims 4 Best Male Hair CC and Mods Everyone Should Have (2022 Edition)
Updated: 08 Feb 2022 11:15 pm
With the right hairstyle, your sim will always have a smile. Or a smirk.
What male hair CC is a must have for 2022?
When it comes to finding the best male hair custom content and mods for the Sims 4, it can be rough. It is no lie that female hair CC is extremely easy to find compared to hair for male sims. 
The big question is, what is the best male hair CC to have in your game? You can't just download every hair CC or mod that you come across. 
Below are the top 10 best male hair CC and mods you should have in Sims 4 for 2022. With this selection, your sims will look their best.
10. Jordan Hair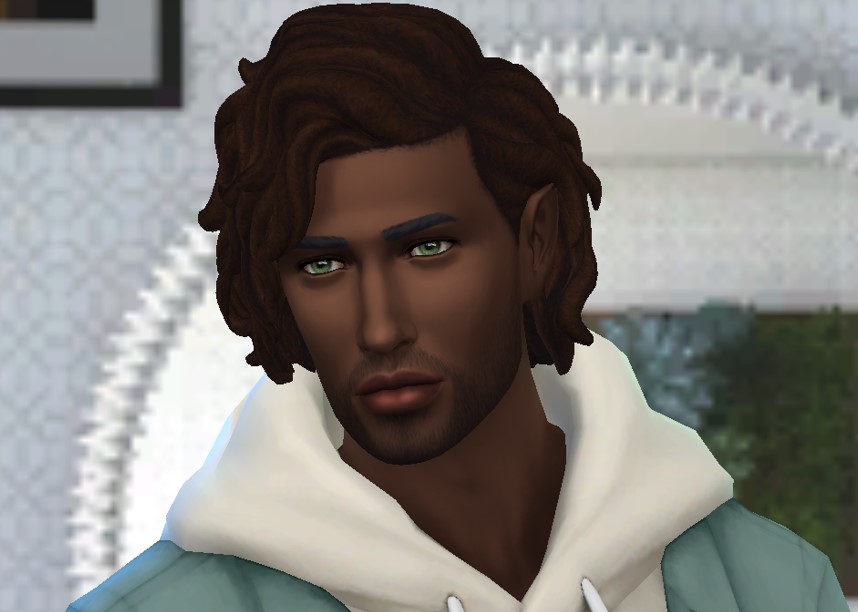 Pair with a nice hoodie or a nice t-shirt for a walk in the park. Perhaps, you'll find your sim some romance.
Shopping with The SimsPanions you will be able to see the hair with a complete rotation.
Trying to find the best hair for a male sim is hard. Add trying to find Maxis Match hair on top of that.
Jordan Hair works flawlessly with base game colors and uses the Maxis style. Honestly, it looks good for a younger look, or you can decide to give your sim a beard.
Jordan Hair does come in a Mod pack with 24 other CC items by AHARRIS00BRITNEY. You can choose to download just one file from the mod pack. 
Or download the entire Spring Collection. No matter what you choose, you can't go wrong. 
Why Jordan Hair is fun
Works with base game colors
Can use it for teens to elders
Perfect for a relaxed look
Get the mod here: Jordan Hair
9. Anto - Fernando (Hairstyle)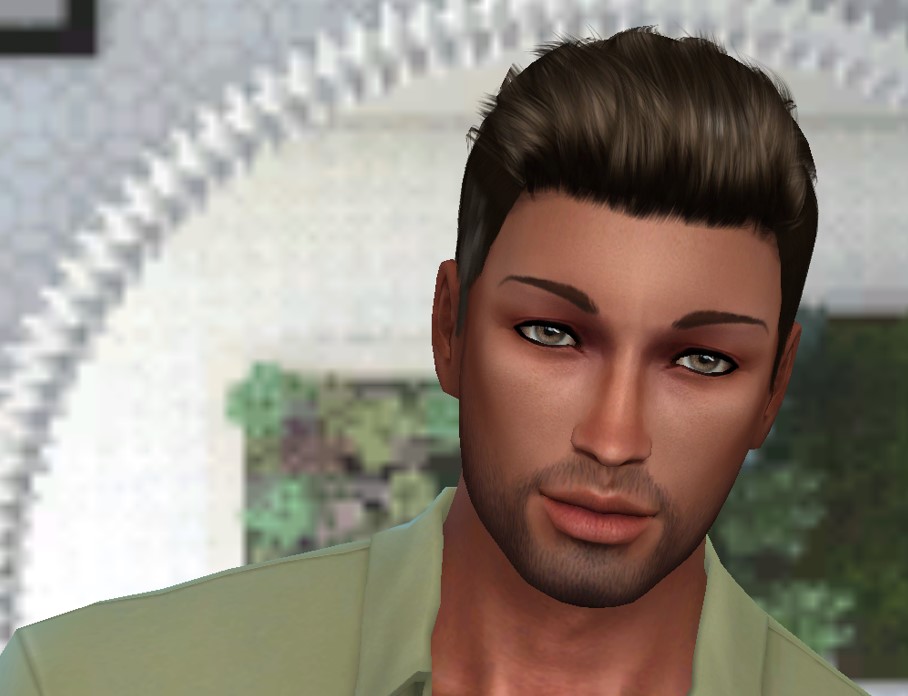 From the creator Anto, your sim will enjoy a fresh look with a sleek hairdo. 
As one of the most popular creators, Anto has over nintey million downloads on The Sims Resourse.
If you are looking for a realistic style that is professional but can be great for going out on the town, give the Fernando Hairstyle by Anto. You can't go wrong with a hairstyle created by Anto. 
This hairstyle is long on the top of the head, slicked back, while the hair around the ears and neck is shorter. Your sim will look great on any occasion with this style. 
With the Anto - Fernando (Hairstyle), you will see that there are a total of 60 different colors to choose from. Maybe make a merman and give him this hairstyle? It will look fantastic.
Why Anto - Fernando (Hairstyle) is fun
Works for teens to elders
Slicked back look
Great for formal wear
Get the mod here: Anto - Fernando (Hairstyle)
8. The Tempest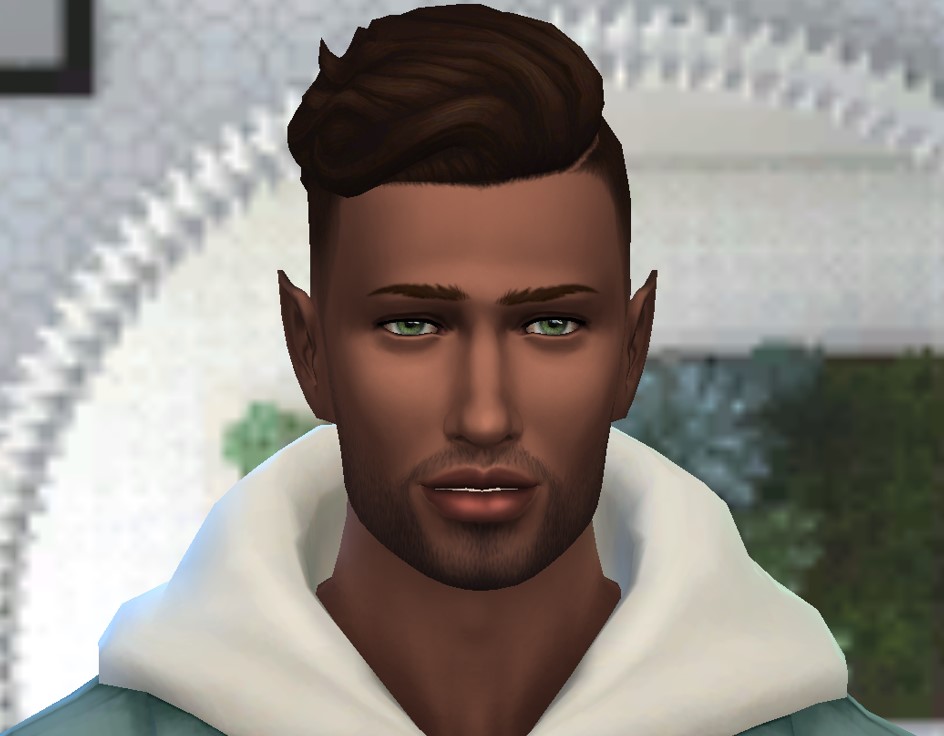 With enough fluff you know he has the right stuff. Just look at that smile. 
Maxis Match has gained more popularity lately. It's only a click away to see if you found the right one for the sim in your life.
Gaining more options for male sims is hard to find, especially with trying to find a hairstyle that is fluffy looking. The Tempest gives your sim that ideal fluff hairstyle. 
The Tempest has a lovely undercut with longer hair on top. The longer hair on top curls up with fluffiness, giving your sim a relaxed look.
Using the EA default colors, The Tempest goes with a beard seamlessly. Use the hairstyle from their teenage years until you either change it or when they are old and gray. 
Why The Tempest is fun
Teens to elders
Uses EA colors
Looks amazing with a beard. 
Get the mod here: The Tempest
7. HAIR-21-REGENT CUT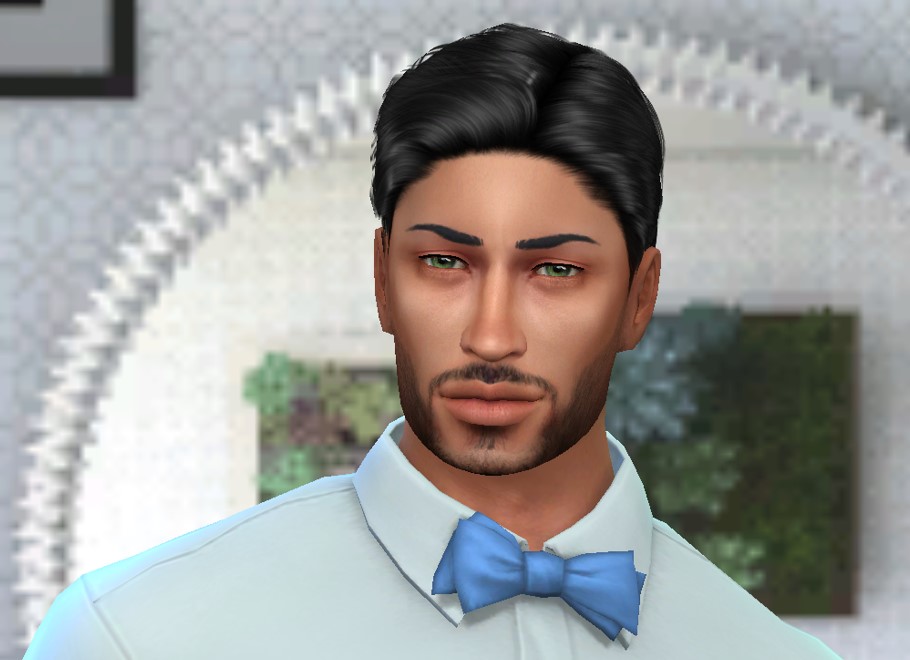 Professional never looked so good. He is ready to take on any career or even take out a lovely lady. 
Some creators of custom content are hard to find. When they are found, it becomes a treasure trove of amazing custom content to use. 
Do you want to find hair that gives your male sim a dashing look to sweep your other sims off their feet? HAIR-21-REGENT CUT brings a very debonair look while keeping a bit of edginess in the hairstyle.
This hair CC is not too long but long enough to be slicked back, giving off that dashing feel. With 72 colors to choose from, there is no shortage of uses for HAIR-21-REGENT CUT. 
It has a lot of pastel colors, some being soft blues and pinks. You will be able to recreate some of your favorite K-pop stars or characters based on Jane Austin's. The possibilities are endless. 
Why HAIR-21-REGENT CUT is fun
New mesh
Teen to elder
72 colors to choose from
Get the mod here: HAIR-21-REGENT CUT
6. Xavi Hair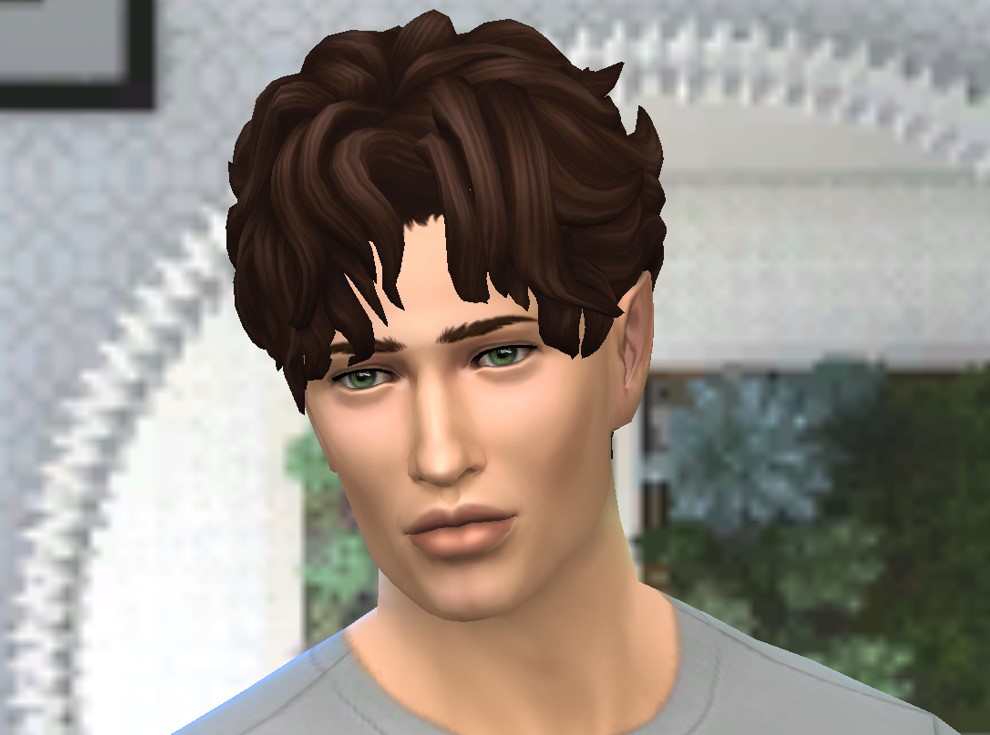 He is ready to duet with he friends at the karaoke bar. Just be careful, he may be mistaken for a superstar.
The more you find, the more choices you will get to have in the Sims 4. Maybe you need more K-pop hairs for your sim. 
Every simmer recreates their crush, even their celebrity crush. 2022 is no different. If you are a big fan of K-pop, you need the Xavi Hair in your game for your sims.  
This hair gives a playfully messy look for your male sim, ideal for teens but can be worn by young adults to elders as well. Xavi Hair is compatible with the Sims 4 base game color palette.
The hair is very playful, which would be perfect for a sim who is a singer or some entertainer.  Once downloaded, you will easily find the hair with its thumbnail showing the hairstyle fully. 
Why Xavi Hair is fun
Unkempt style
Teens to elders
Perfect for making K-pop stars in-game
Get the mod here: Xavi Hair
5. Anto - Blackout (Hair)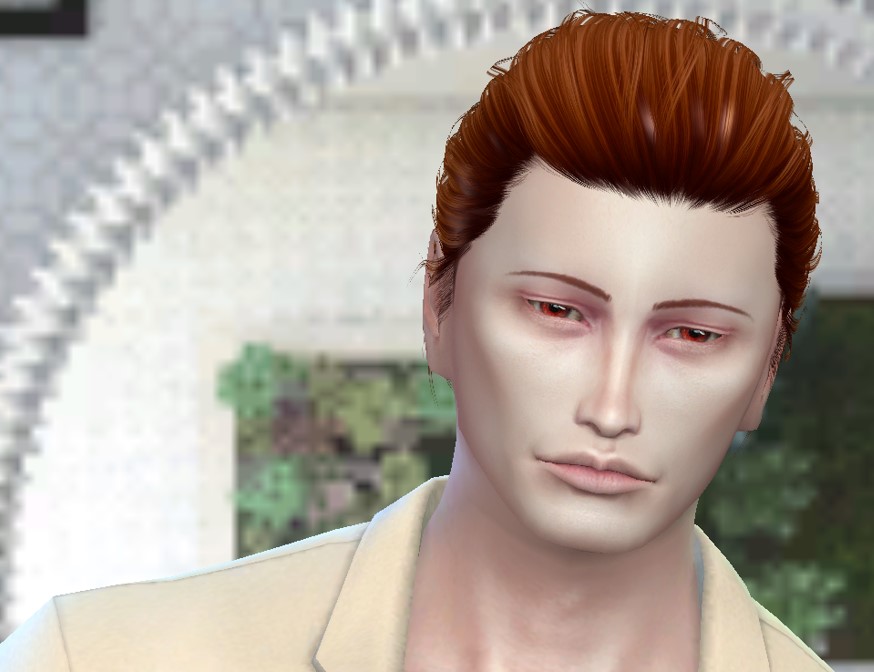 Man buns have never looked better when Anto is in charge. 
Shop till you drop, there is still a lot to see. 
Who doesn't love a great man-bun? In Sims 4, there are not many man-buns to choose from for your favorite male sim. This Alpha CC, Anto - Blackout (Hair), will add a man-bun for your sim. 
With the hair gently pulled back into a nice bun, Anto - Blackout (Hair) gives the realistic look of a man-bun for your sim. This hairstyle is a must-have for the male sim, who prefers to keep his hair long. 
Looking at the options for colors, you will have more options for more realistic versions of the default colors. The hairstyle makes the default colors look brand new. 
Why Anto - Blackout (Hair) is fun
Smooth texture with a few strands
Teen to elders
A nice bun for long hair
Get the mod here: Anto - Blackout (Hair)
4. Sebastian Hair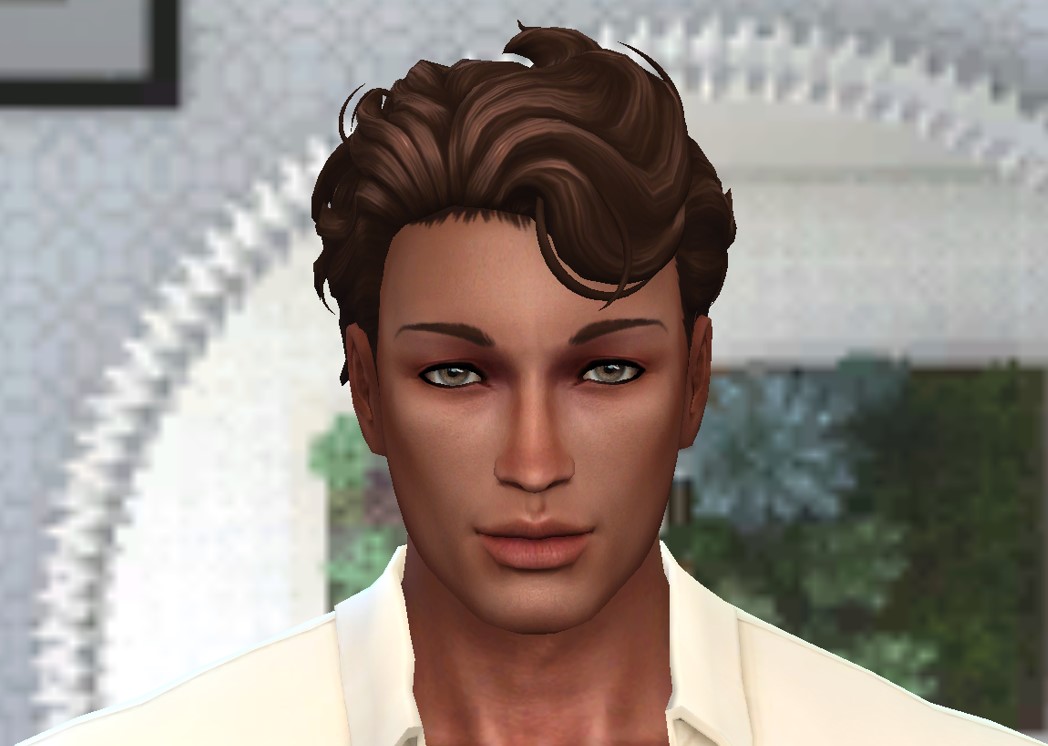 Smooth but never callous. He is ready for that well deserved night out on the town. 
Swoop there is it, 360 degrees of romanitic hair on display. 
Your male sim asks someone special out on a romantic evening, and now he needs to have the best hairstyle. Sebastian Hair is that hairstyle for a romantic night out with that special someone. 
Sebastion Hair looks like hair from the Romantic Garden stuff pack, which includes the default style for your game. Your sim can look good in any outfit for any occasion. 
The hairstyle is beautiful wavy hair that swoops upward. You won't be disappointed with having this CC in your game. 
Why Sebastian Hair is fun
Beautiful wavy hair
Teen to elders
Matches the style of Maxis
Get the mod here: Sebastian Hair
3. Anto - Tyron (Hairstyle)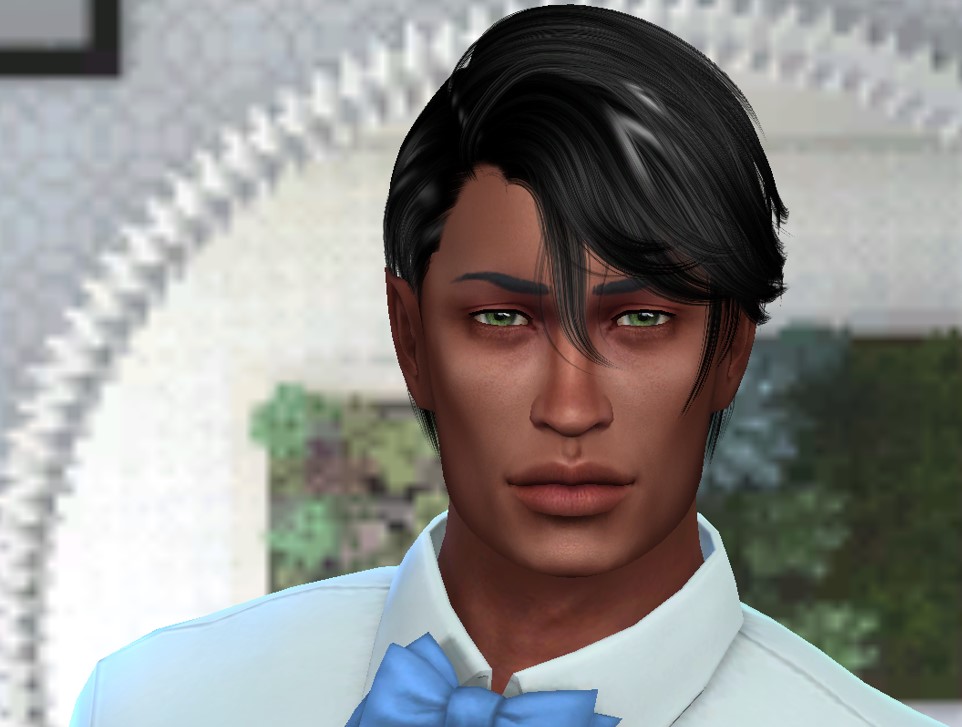 He is ready for the debate team looking like a rockstar. Everyone will notice him with his new hairdo.
Uniquely elegant and delicate. 
Your sim deserves to have hair that makes them stand out from other sims. The Anto - Tyron (Hairstyle) provides a handsome hairstyle that gives them a unique look unless you decide to give all your sims the same hairstyle. 
This hair looks either innocent or the classic bad boy image. It truly depends on what story you are trying to tell. Honestly, everyone loves a bad boy.
The Tyron Hairstyle has a realistic look of some hair falling naturally into the sim's face. One of the best assets of this CC is that it comes with 22 swatches to choose from.
Why Anto - Tyron (Hairstyle) is fun
22 colors to choose from 
Teen to elder usage
Realistic hair strands falling into the face
Get the mod here: Anto - Tyron (Hairstyle)
2. Riley Hair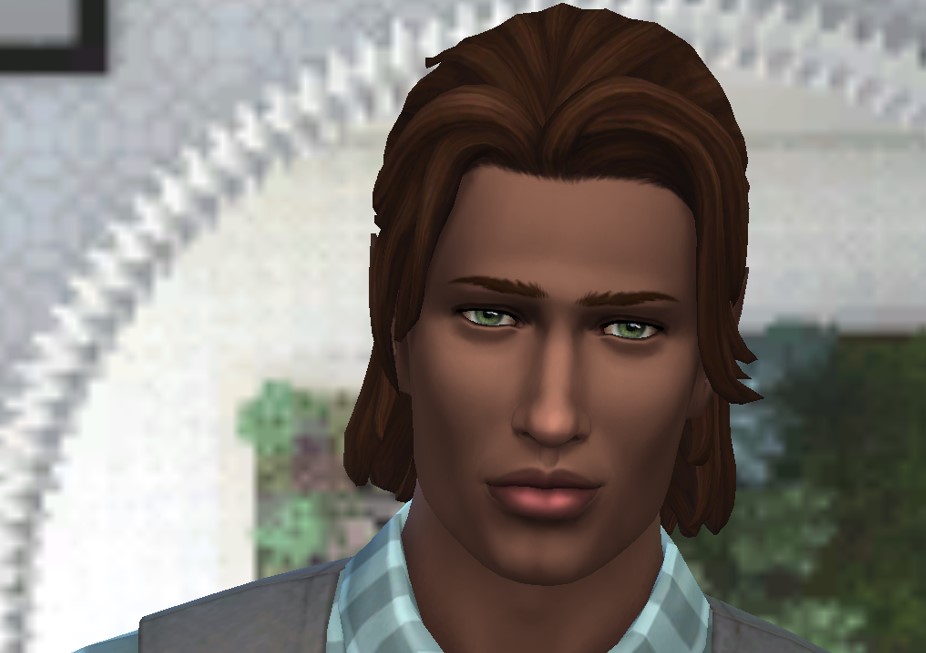 Time for that party out by the pool. Will he want to jump into the water with that handsome look?
Pull it back but keep it short. No, this isn't a mullet. 
Have you ever wondered why male sims don't have the partial up and down look like female sims? With the Riley Hair in your game, you can give your male sim that specific hairstyle. 
Riley Hair has hair hanging down around the sim's neck, the length being almost to the shoulder. He'll have some strands framing his face and a nice bun in the back. 
Utilizing Maxis Match, this hair CC is perfect for pool parties or even a cookout with the entire family. This CC is a must-have Maxis match hairstyle for your Sims 4 game.
Why Riley Hair is fun
Teen to elder
Nice length of the hair
Frames face nicely
Get the mod here: Riley Hair
1. Hair 09_Shine Cut (VER.1)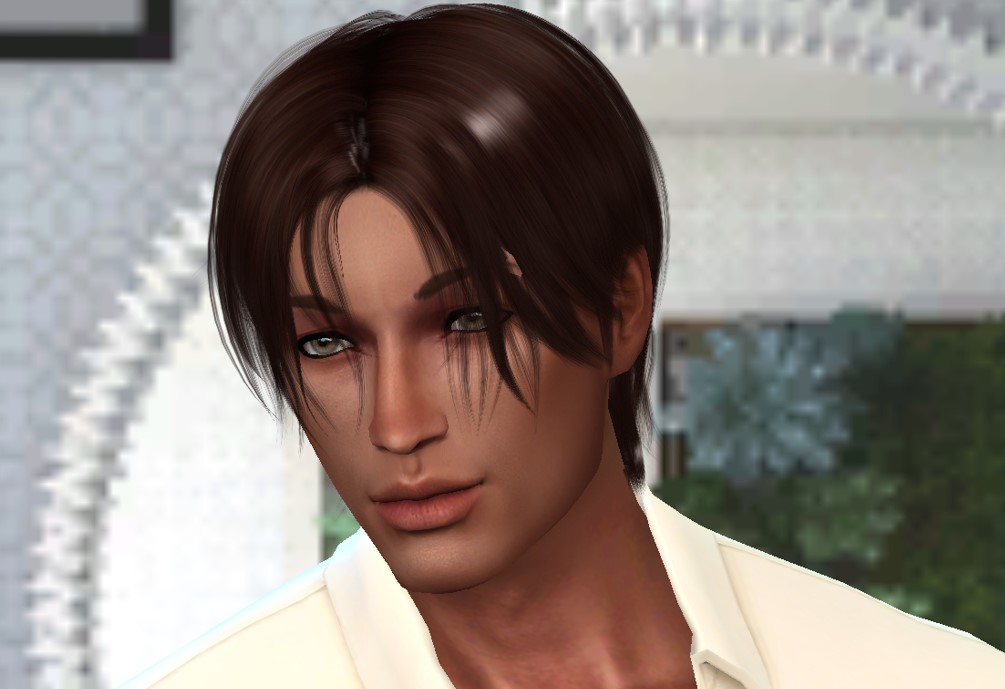 Always looking like a classic bad boy is his final form. Even the ladies are torn. 
Seeing isn't always believing. The only requirement is to experience the style. 
Ever wanted to make a suave bad boy that will come in and steal the show? The Hair 09_Shine Cut (VER.1) creates the bad boy look with ease for your handsome sim; add accessories.
This CC has the softest texture as the hair falls into the sim's face. Not to mention having 56 options in color, from the darkest of colors to pastels. 
The best part is that the modder used new mesh to create this fantastic hair. You can download it without finding the original mesh used as the base of the CC. 
Why Hair 09_Shine Cut (VER.1) is fun
New mesh for the CC
Total of 56 colors
Looks amazing with leather jackets
Get the mod here: Hair 09_Shine Cut (VER.1)
You may also be interested in:
Image Gallery