The Sims 4 Best Stuff Packs (2020 Review)
Updated: 23 Feb 2022 10:20 pm
Strut your stuff with new fashion
The Sims 4 has a lot of add-on packs that enhance your Simming experience.
Each stuff pack has a different theme with objects, new gameplay options, clothes, hairstyles, and much more. But not all Stuff Packs are created equal. We broke down the top 16 stuff packs currently available for The Sims 4.
16. Perfect Patio Stuff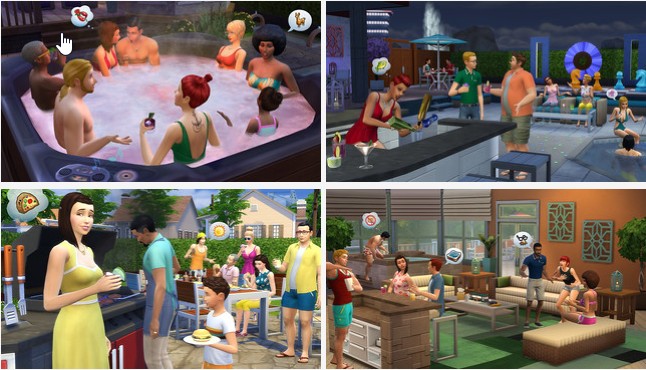 Hot tubs and bars for those parties and get-togethers. 
New objects for outdoorsy Sims, such as new hot tubs, grills, and new clothing options. 
Hot tubs can have aromatherapy oils added to the water for added benefits and moodlets
Unfortunately, this pack lacks the favorite hot tube of the original Sims game: the heart-shaped hot tub
Price: $9.99
15. Luxury Party Stuff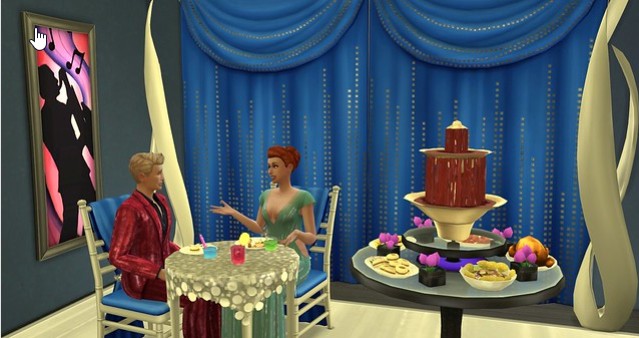 Add some style to your next party with the chocolate fountain. 
Luxury Party Stuff adds new items to buy mode and CAS, like new luxuriant clothing and everything you need to throw a fancy party. 
Contains new formal wear and a buffet table for serving guests, which is easier than having to cook meals yourself, or hire a caterer. 
Includes a few new hairstyles, makeup options, and a few accessories
You can't throw a black-tie party with just the base game-- you need the Digital Deluxe version
Price: $9.99
14. My First Pet Stuff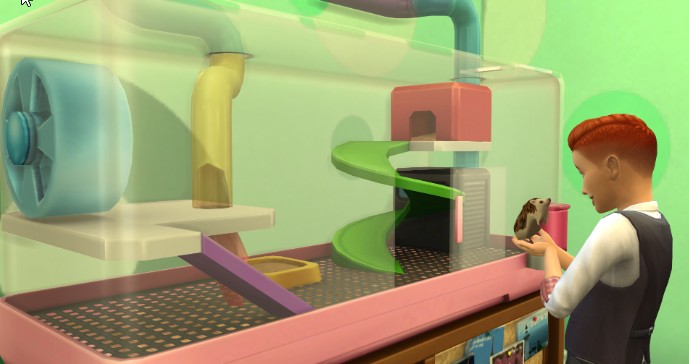 Let your children have a small pet of their own. 
My First Pet Stuff includes additional toys and objects, and clothes for cats and dogs, along with a rodent enclosure that can be used to purchase a hamster, hedgehog, rat, or Bubalus. 
Sims can now die from Rabid Rodent Fever if left untreated. The Fever can be cured by researching and buying a remedy or going to the Vet's (if you have Cats & Dogs expansion)
New collectible  postcards your Sims can receive from when your rodent goes on "adventures"
Leaves you asking why this stuff couldn't be included in the Cats & Dogs expansion
Price: $9.99
13. Romantic Garden Stuff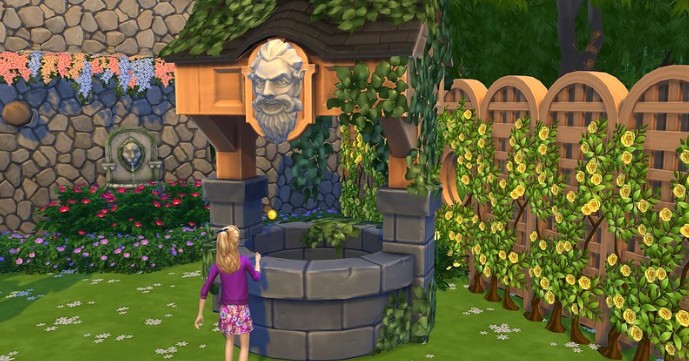 You can with for love or money, but that doesn't mean you'll get it. 
Romantic Garden Stuff gives the player more outdoor beautification objects for your Sims' gardens. 
Minimal new clothing and hairstyles
The coolest and most diverse object is the Whispering Wishing Well. Make an offering or make a wish and see what happens.
Your Sims can now listen to Baroque music. 
Price: $9.99
12. Laundry Day Stuff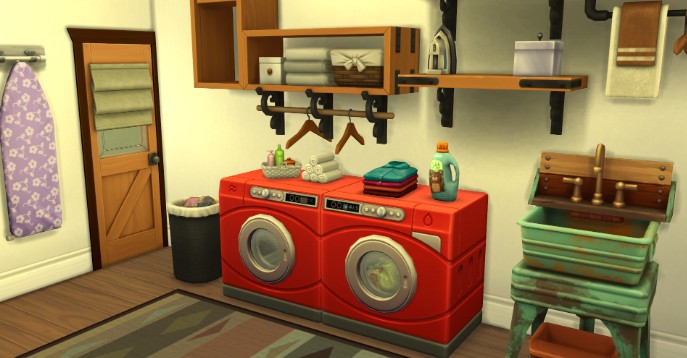 Finally, a use for that extra room in your house. 
As if your Sims' days don't pass quickly enough, why not give them more chores to do!
New buy mode objects such as washing machines, dryers, and non-electric versions for off-the-grid living.
New moodlets when your Sim is wearing damp clothes or fresh clothes.
Make sure to clean the lint trap regularly-- it will catch fire!
Laundry only collects when you have the laundry items, such as a hamper, on the lot.
Price: $9.99
11. Fitness Stuff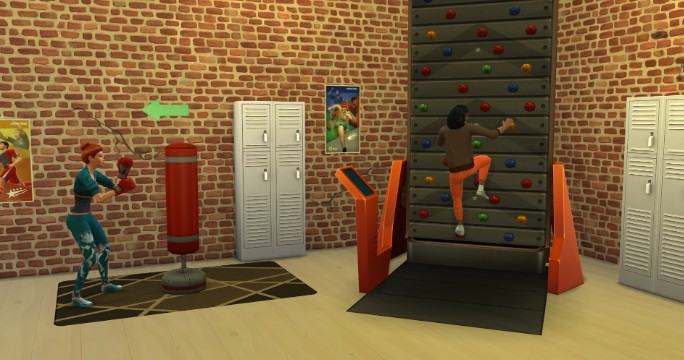 Deck out your gym with new athletic equipment. 
Fitness stuff is a bodybuilder's dream, because we all get tired of making our Sims run on the treadmill. 
A few new hairstyles and some athletic clothing
A major highlight is the rock climbing wall and associated 5-level skill, Rock Wall Climbing
Earbuds for your sims to rock while on the move
Be careful, because Sims with the Tormentor trait can sabotage the rock wall!
Price: $9.99
10. Cool Kitchen Stuff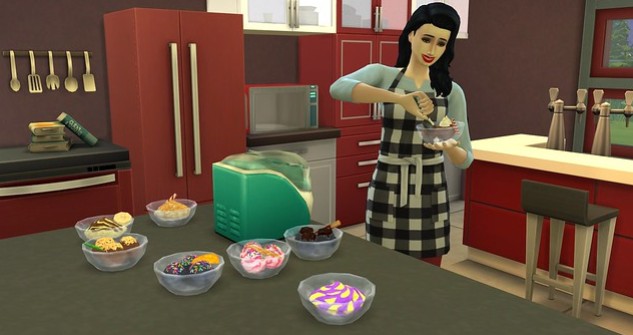 Watch out for brain freeze!
Stylish new kitchen objects, and new objects to create treats for your Sims to enjoy. 
New ice cream maker that allows for an almost endless combination of flavors and toppings
New hairstyles and clothing options
Price: $9.99
9. Toddler Stuff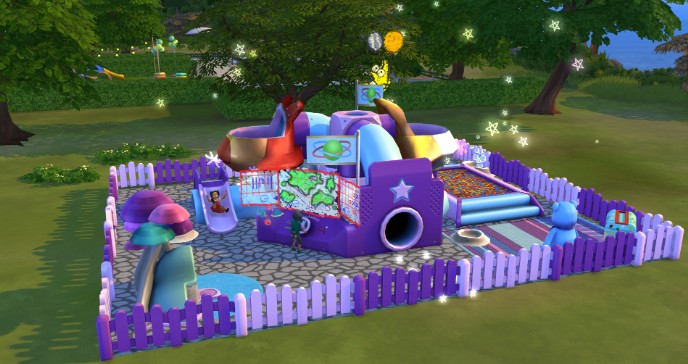 Let your toddler's imagination run wild with this elaborate playscape. 
The long-awaited toddlers in the Sims 4 is accompanied by a stuff pack, with new clothes, toys, and hairstyles. 
Playscapes of various sizes, from a single slide to an entire playscape where toddlers can build the Imagination skill.
Relive your own childhood in the new ball pit.
New social event for toddler playdates.
Price: $9.99
8. Vintage Glamour Stuff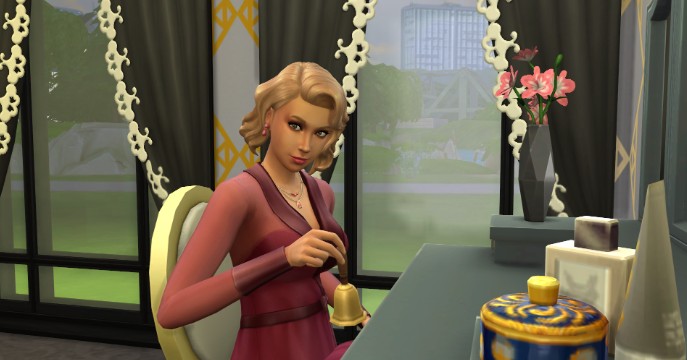 Ring a bell to summon your butler.
Another stuff pack aimed at new clothes and accessories for your Sims, along with new household services and a vanity table for testing makeup. 
Your richest Sims can hire a butler to take care of their every need.
An expanded selection of makeup options in CAS and at the vanity mirror.
Children can also "Play with Makeup" at the vanity mirror.
Among the new items includes a secret bar hidden in a globe.
Price: $9.99
7. Backyard Stuff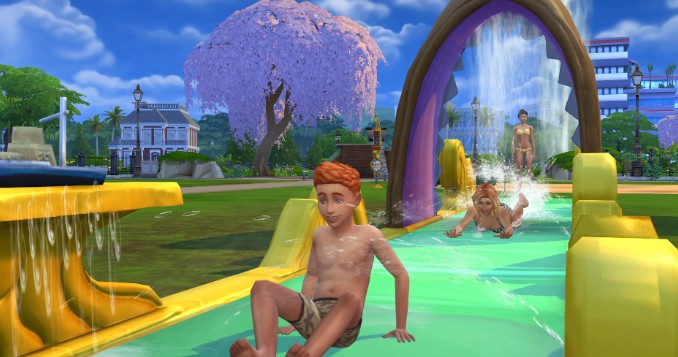 .Have some summer fun and cool off with a slip-n-slide. 
This pack contains new objects and fun activities for Sims to do during warm weather, paired well with Perfect Patio stuff.
New waterslides that allow your Sims to learn tricks or to just slide down the old fashioned way. 
Windchimes that provides various moodlets, depending on your Sims' traits.
New bird feeder that your Sims can fill with birdseed and watch the birds, or be attacked by them.
Price: $9.99
6. Kids Room Stuff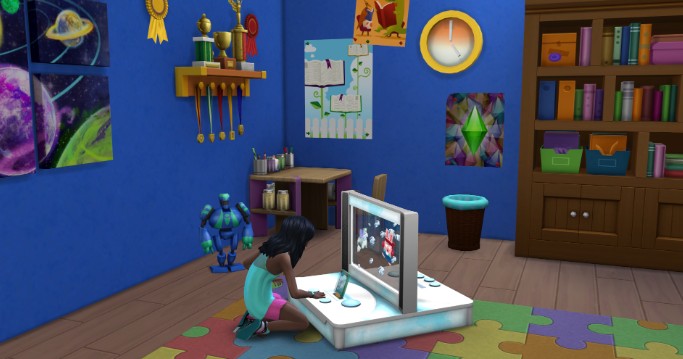 Get ready to defeat your friends at Voidcritters.
A stuff pack dedicated to child Sims, with additional toys and gameplay based on a new, battling card game. 
A few new hairstyles and some new clothing options.
Collectible Voidcritter cards and battle station for playing against your friends.
A new puppet theater that builds Social skill.
Price: $9.99
5. Movie Hangout Stuff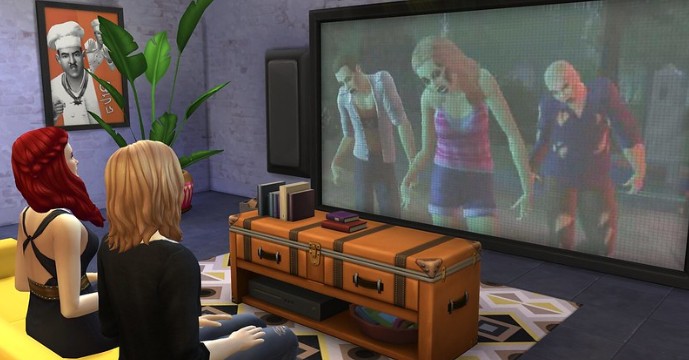 Experience the best Zombie movies that The Sims has to offer.
Spend time with friends and family watching all kinds of movies together on the projector screen, while snacking on popcorn!
New club activity (Get Together) to watch movies together
Popcorn popper with five types of popcorn to enjoy
Large projector screen to experience the movies to the fullest
Price: $9.99
4. Bowling Night Stuff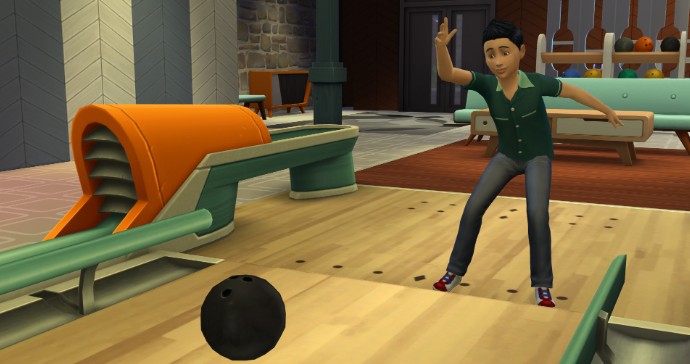 Build your Bowling skill to throw a perfect game. 
Hang out and throw some strikes at the new bowling alley in town!
Bowling alley is a new lot option for placement or creation.
New bowling skill to master.
Score a "Perfect Llama" by having a Sim bowl all strikes during a game.
Price: $9.99
3. Spooky Stuff'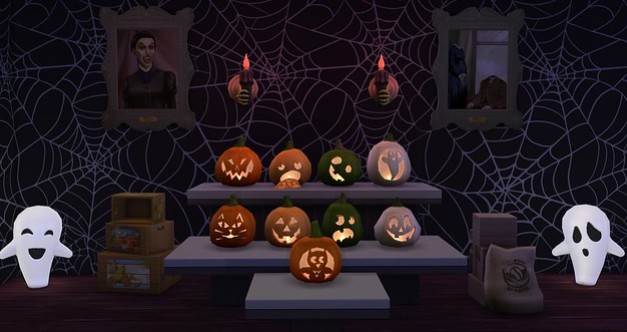 Test your pumpkin-carving skills on the new carving table. 
Celebrate Spooky Day with recognizable costumes, spooky new recipes, and frightening decor.
Host a Spooky party and have your friends come dressed in their favorite costume.
Pick a piece of candy from the treat bowl, but be careful! It might grab you!
Carve pumpkins to decorate your front porch.
Cook up some Spooky Cookies, Cheese eyeballs, or a Zombie cake.
Price: $9.99
2. Moschino Stuff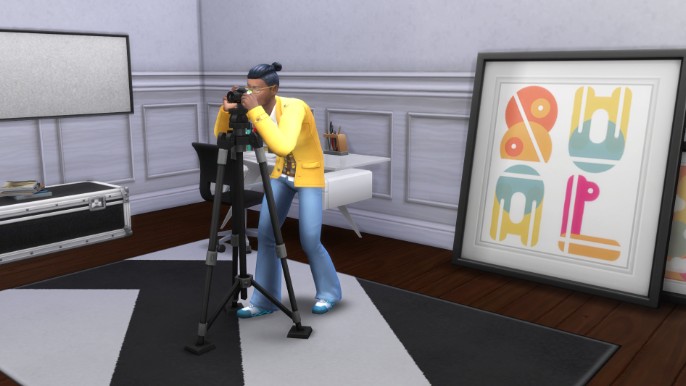 This stuff pack expands the Photography skill and career option. 
Capture your good side with new clothing and the new Freelance Fashion Photographer career.
New camera poses for your Sims to look Flirty, Goofy, or show off their fashion.
Pose two Sims together for even more photography options.
Become a Freelance Fashion Photographer and pick up gigs to complete before time runs out.
A huge new backdrop object to snap the perfect photo.
Price: $9.99
1. Tiny Living Stuff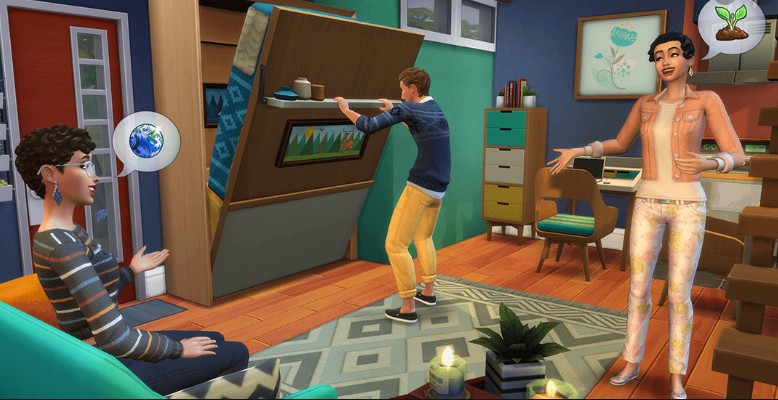 Maximize your Sims' lives by minimizing their house. 
Stay on-trend as tiny living becomes more popular. Your Sims can now live in Tiny Homes, complete with new objects, like a Murphy bed and a combination stereo/bookshelf/TV stand. 
New lot category for Tiny Homes, which limits how large of a home you can build.
Lots of new objects for tiny living, like a smaller desk and a Murphy bed, which converts between a bed and a sofa.
Watch out for the Murphy bed though. It can and will break!
Price: $9.99
You may also be interested in:
Image Gallery