[Top 15] Stardew Valley Anime Mods Everyone Should Use
Updated: 05 Nov 2022 1:42 am
Magical Farmer Girls. Need I say more?
Stardew Valley has a pretty limited amount of character and farm customization available. But for fans of more traditional anime RPGs, these stylistic differences can decide whether they play or not. These mods give you cuter portraits, more wardrobe options, and even expanded character dialogue to make your farming experience picture-perfect.
15. Ja Korokke's Uniforms Pack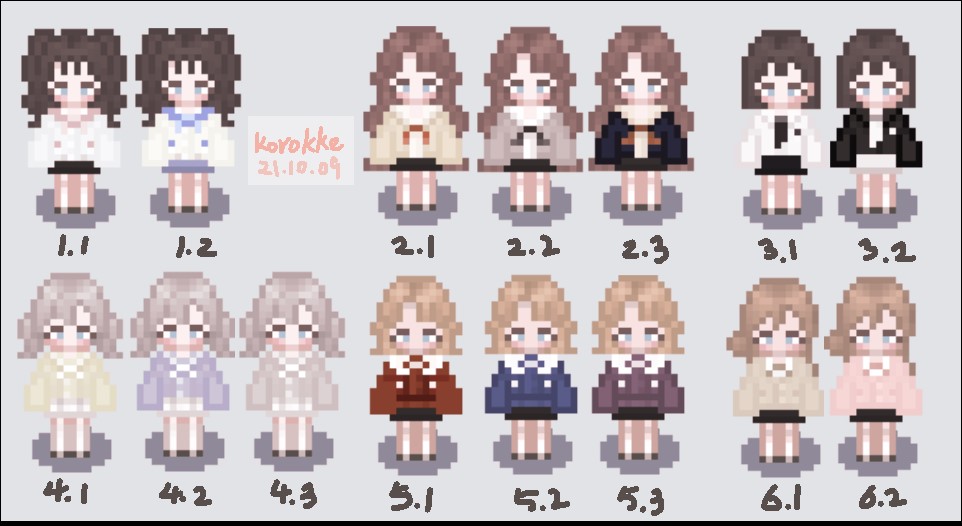 Are you tired of farming in those dirty old overalls? NexusMods user Korroke0710 has the perfect mod for you, featuring 6 brand-new schoolgirl outfits and hairstyles. It also includes an alternate slimmer body type for your farmer.
This pack screams: "running late to class with toast in your mouth". The 2 to 3 soft colors given for each outfit leaves us with 21 options to choose between when dolling up our farmer. You can clearly see that Korroke took inspiration from pastel Harajuku fashion with the puffy sleeves and oversized sweaters offered in this pack.
What's Great About Ja Korroke's Uniforms Pack 
This mod changes the body type of the farmer, slimming it down to look less blocky and more different from the male farmer's body.
The six new outfits are adorable. The poofy sleeves are entirely brand new to Stardew Valley. 
The new hairstyles include two types of pigtails, bringing the total amount of pigtails to choose between to 6.
Download Mod: https://www.nexusmods.com/stardewvalley/mods/9859
14. Sailor Moon Hairstyles Clothing and Kimono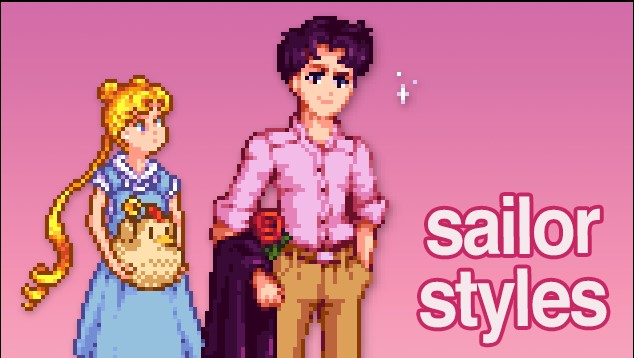 Who doesn't want to be a magical girl? Twirl into your magical form with this mod that includes 200 original hairstyles, hats, and clothing based on the characters of Sailor Moon.
This mod is a wonderful example of the love and passion that the modding community has for Stardew Valley. Much collaboration went towards translating this into Japanese, Spanish, Russian, and Mandarin Chinese. Not even to mention the immense amount of work that went into giving every Sailor her entire wardrobe with the various hairstyles shown in the original show. The most recent update includes 12 varieties of dazzling tuxedos and Azabu-Juban streetwear for male farmers that want to look their best when plowing dirt.
What's Great About the Sailor Moon Hairstyles Clothing and Kimono Mod
I love that this mod replaces Hat Mouse with Sailor Venus's cat, Artemis. This pack contains a ton of additional downloadable asset reskins to convert Stardew Valley into Japan.
All of the shirts have a male and a female fit. This great addition includes people who like to play around with their character's gender. 
This pack is highly customizable, even more than the 200 assets it gives you for free. Hairstyle colors can be customized or kept with the canon colors. There's also the ability to customize yourself anywhere. Great when you don't want to ask the Wizard for a haircut. . .again. 
Since this mod is compatible with JSON Assets, you can disable certain features like hairstyles to clear up your inventory. On the other hand, you can enable other clothing mods to show up in Artemis' shop by adding their unique ID in the config.
Download Mod: https://www.nexusmods.com/stardewvalley/mods/4154
13. Luckiel - New Custom Npc (King's Raid)

King's Raid fans, it's your lucky day because this mod brings Luckiel to Stardew Valley as a fully-developed NPC. He comes with individual quests, dialogue, and romance options. I'll be honest: who doesn't want to romance that cutie?
There are three art styles to choose from, so if you already have an anime mod installed, he fits right into the game. Despite coming from another game, Aknir27 immerses Luckiel into the lore of Stardew Valley. Fans with no knowledge of King's Raid can enjoy this extra character as well. I won't spoil his plot arch but know that he's an antagonist AND romanceable. How exciting! Alongside being compatible with Stardew Valley Expanded, this mod brings a devilish twist to your playthrough.
What's Great About The Luckiel - New Custom NPC Mod
This mod is compatible with several other popular Stardew Valley Mods; Stardew Valley Expanded and NPC Adventures are included. So, Luckiel brings new content to the base game and expansion packs. 
There are over 30 minutes of new story content that features two endings. This mod adds that classic RPG staple of decision-based endings. If you've already finished the Joja Mart quest line, no worries! Your decision for that shouldn't affect your relationship with Luckiel.
If you love Luckiel as much as I do, then you'll be happy to know that this mod features more than 10 Heart events, more than any base game character. There are more than 45 lines of dialogue, so if you're anything like me, you'll have plenty of swooning to do. 
Download mod: https://www.nexusmods.com/stardewvalley/mods/6307
12. StardewValley Anime Mods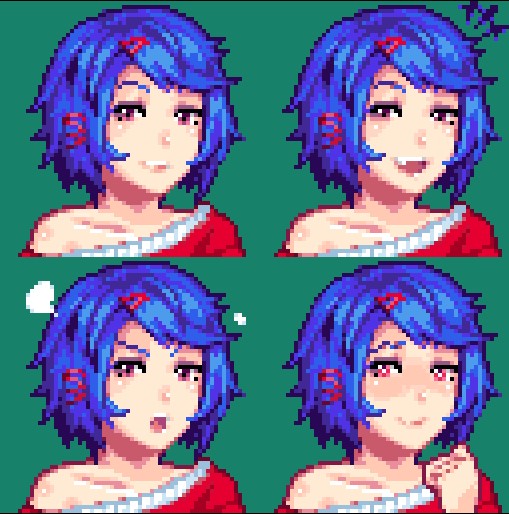 But what if I want a complete revamp of all of the characters, even the non-marriage candidates, Sam? Relax, I hear you and so does OhoDavi. This anime mod completely changes the art style of the villagers in the base game and Stardew Valley Expanded.
With this mod, every interactable character has a redrawn, anime design. The style is comparable to shows like Tokyo Ghoul and Demon Slayer while adhering to the pixel style that makes Stardew Valley so charming. There are four portraits for each villager, for a total of 188, not including those from Stardew Valley Expanded. Normally, I romance Alex or Elliot, but this art style seriously makes me consider romancing Sam or Penny.
What's great about the StardewValley Anime Mods
This mod is a work in progress. Don't let this turn you away from it! With over 2,000,000 downloads, this mod has consistently updated since 2018. It also has a faithful following, so if you ever need assistance feel free to turn to the 1,000+ comments in the forum.
If you have Stardew Valley Expanded, the Beach Anime Portraits mod, or Xtardew, this mod has you covered because it's compatible with all three. So if you ever needed anime villagers without- well, never mind. 
Overall, this mod gives Stardew Valley a fresh coat of paint, making what can sometimes feel childish feel more mature. The art style emphasizes the ages and personalities of the villagers and makes them more distinct from one another.
Download mod: https://www.nexusmods.com/stardewvalley/mods/1839
11. Dong's Harvest Moon-Inspired Portraits (Content Patcher)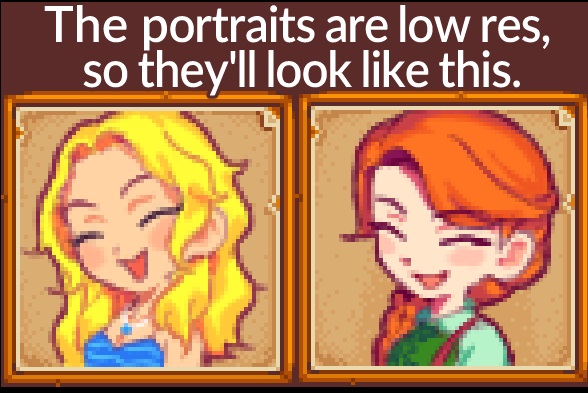 Time for a blast to the past with this Harvest Moon-inspired mod. No need to spend hundreds or thousands of dollars on eBay trying to snatch that bit of childhood nostalgia back because DongPingus has your back.
This mod originally started as an indulgent reskin of a few characters. But soon, Dong realized just how many people drew to the idea of reimagining Stardew Valley as Harvest Moon. It's not a surprise to me that people wanted another game like Harvest Moon, but hey, not everyone is me. However, there were more than enough people to garner a small but close-knit community, inspiring Harvest Moon fans to revisit an old classic and welcoming new players with familiar(ish) faces.
What Makes Dong's Harvest Moon-inspired Portraits So Great
This mod is simple and easy to download, making it great for Stardew Valley fans who want to start dabbling in modifying their games. It requires the Content Patcher mod and the Stardew Mapping API to run.
If you want to try dabbling in creating your own mods, consider borrowing some assets from this mod. Fans have already started expanding this mod to include Stardew Valley Expanded, so having free assets to build off of can help speed up the process.
While Harvest Moon as a franchise is still developing games, many fans wish for the original pixel art style. That's something Stardew Valley brings; this mod completes the experience by changing the portraits to match.
Download mod: https://www.nexusmods.com/stardewvalley/mods/7443
10. Doki Doki Valley - Alex Elliott Sam and Sebastian Full Replacer - Portrait and Sprite - Ginger Island Included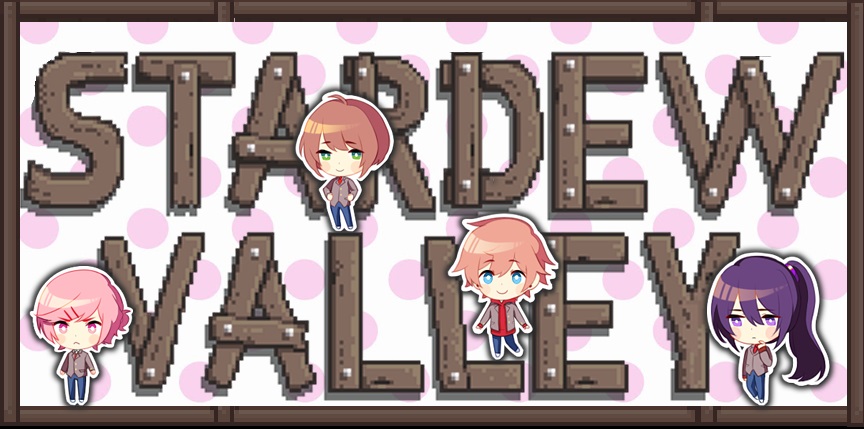 Do you miss your favorite club members? Well, they're back. . . as men? EvellynYuri and Diaboliiique come at you with an, admittedly bizarre, mod that replaces four of the five male bachelors with male versions of Monika, Sayori, Yuri, and Natsuki.
Doki Doki Literature Club and Stardew Valley are games that don't have much of a crossover - one is a psychological horror, and the other game lets you uphold your grandpa's legacy. However, nearly a thousand people downloaded it, so there must be some desire for it. It's a fun and ominous twist to a pretty relaxed and slow-paced game. Or, if you're like me and NEED to dive into the mines to fight monsters. Terrifying.
What Makes The Doki Doki Valley Full Replacer So Great
Besides the fact that the portraits are adorable? I love that this mod reskins the character sprites as well. Not many mod creators are committed enough to make 40 sprites per character on top of the portraits. 
This mod is about collaboration, with one artist doing the portraits and the other doing the sprites. With detailed instructions on downloading the Doki Doki mod, portraiture, and Stardew Modding API mods, it gives tips on how to fix any potential errors. 
My favorite part of this mod is that there's a sister mod that replaces all of the male NPCs with Monika. That's all I need in my life, to be honest: a ton of murderous male Monikas roaming the Valley. 
Download mod: https://www.nexusmods.com/stardewvalley/mods/11797
9. Possessive Sebastian Dialogue Expansion Pack - Rewrite of Isa's Yander Sebastian Expansion Pack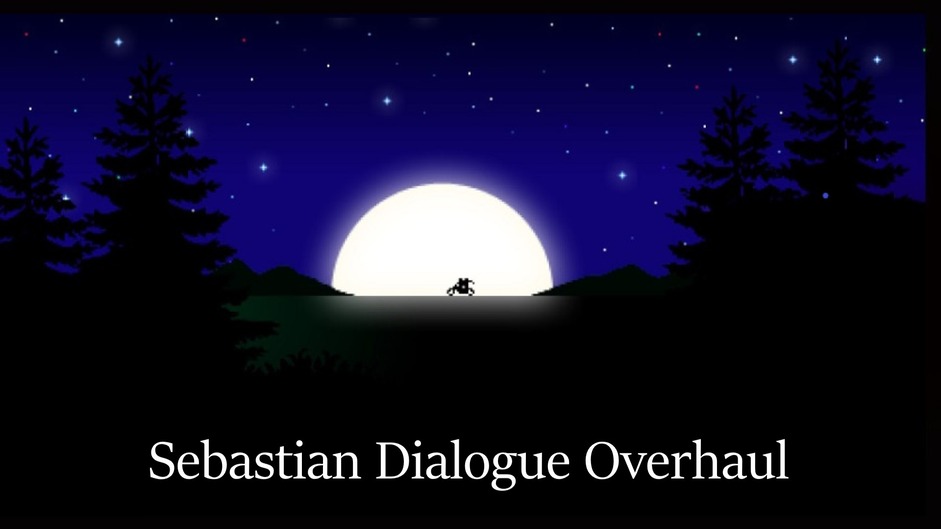 I know what you want. Yandere. Sebastian. But only yandere enough to excite, but not enough to scare. TheLittleFae agrees, so they reworked Isa's original Yandere Sebastian mod to make it a tad bit less extreme.
Sebastian is probably the most loved male bachelor in all of Stardew Valley. I disagree, I'm a sucker for himbos like Alex, but that's just me. There's no denying that Sebastian, with his floppy black hair and reluctance to open up, has some undeniable charm that attracts people. He's already standoffish in the base game, and Isa's mod enhanced that by 1000% to many people's pleasure. But for some of us, we only want possessiveness, not the ... how do I say it? Deadliness, that comes with yandere types.
What Makes The Possessive Sebastian Dialogue Expansion Pack So Great
I'm obsessed with this mod. It's just enough to spice up my gameplay but not so much that it makes me feel icky. There are over 200 new lines of pre-marriage and post-marriage dialogue to experience, as well as new dialogue options with other villagers about Sebastian's behavior.
This mod pairs well with other Sebastian expansion packs. TheLittleFae mentions its compatibility with Mal's Sebastian Expansion with Post Marriage Events mod and Stardew Valley Expanded, to name a few. Anything that doesn't overwrite this mod works.
It works with the Sabrina mod. For all of you gender-bending lovers out there, no need to worry because female Sebastian (aka Sabrina) will obsess over you just like you obsess over her. 
Download mod: https://www.nexusmods.com/stardewvalley/mods/8108
8. (Tsundere) Wizard Marriage Mod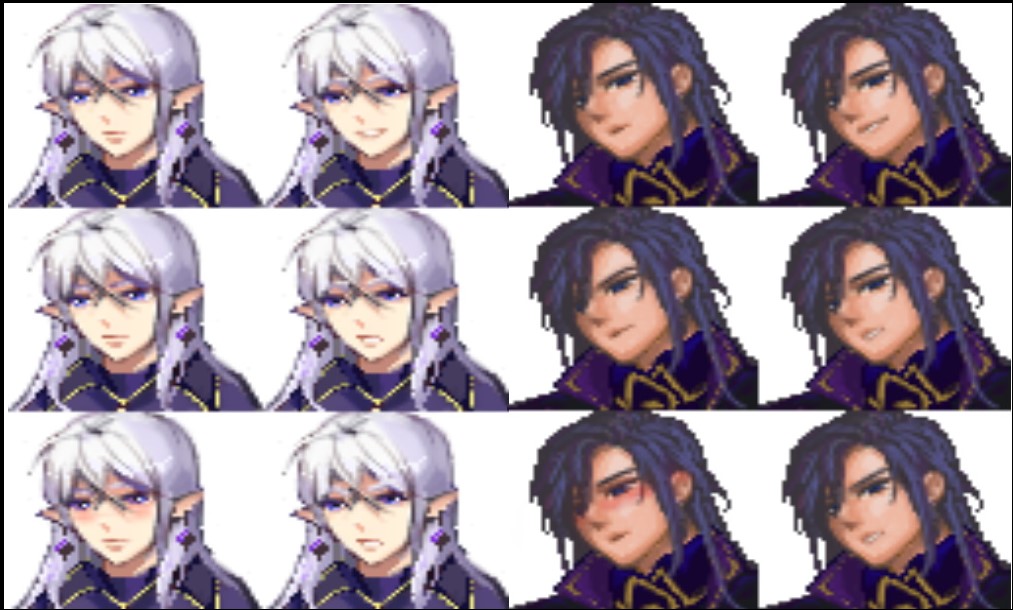 The Wizard has put you under a love spell! Or at least he put me under one. With this mod, you get all new portraits and sprites of Rasmodius and the ability to marry the mysterious magician.
I've always been interested in Rasmodius and felt he should've been a much more fleshed-out character. He has magic and a sick house. Who wouldn't want a shot at getting him to open up? I like the inclusion of the tsundere character type here. I think it fits the Wizard well. Even in the base game, he's standoffish and seems to be inconvenienced by the farmer unless they bring him something of interest. We'd all like the chance to figure out what he's hiding in that tower.
What's Great About the Tsundere Wizard Marriage Mod  
This mod expands upon Rasmodius's character, adding new dialogue choices, 9 events, 3 post-marriage events, and (if you dare) 1 post-divorce event.
The portraits and sprites breathe fresh air over the Wizard's old look. In the base game, he looks older and unkempt - very common for wizards in any genre. Yuzu, or BabyBird2, takes inspiration from magic users in anime in their new design. He still looks mysterious and unknowable, maintaining the air of sophistication he has in the main game. 
Customization is a huge part of this mod. There are two Wizard portrait styles to choose between. And you get to decide the pet name he calls you! ('Darling' is my favorite.)
Download mod: https://www.nexusmods.com/stardewvalley/mods/7139
7. True Love Valley - A Romance Dialogue Expansion Pack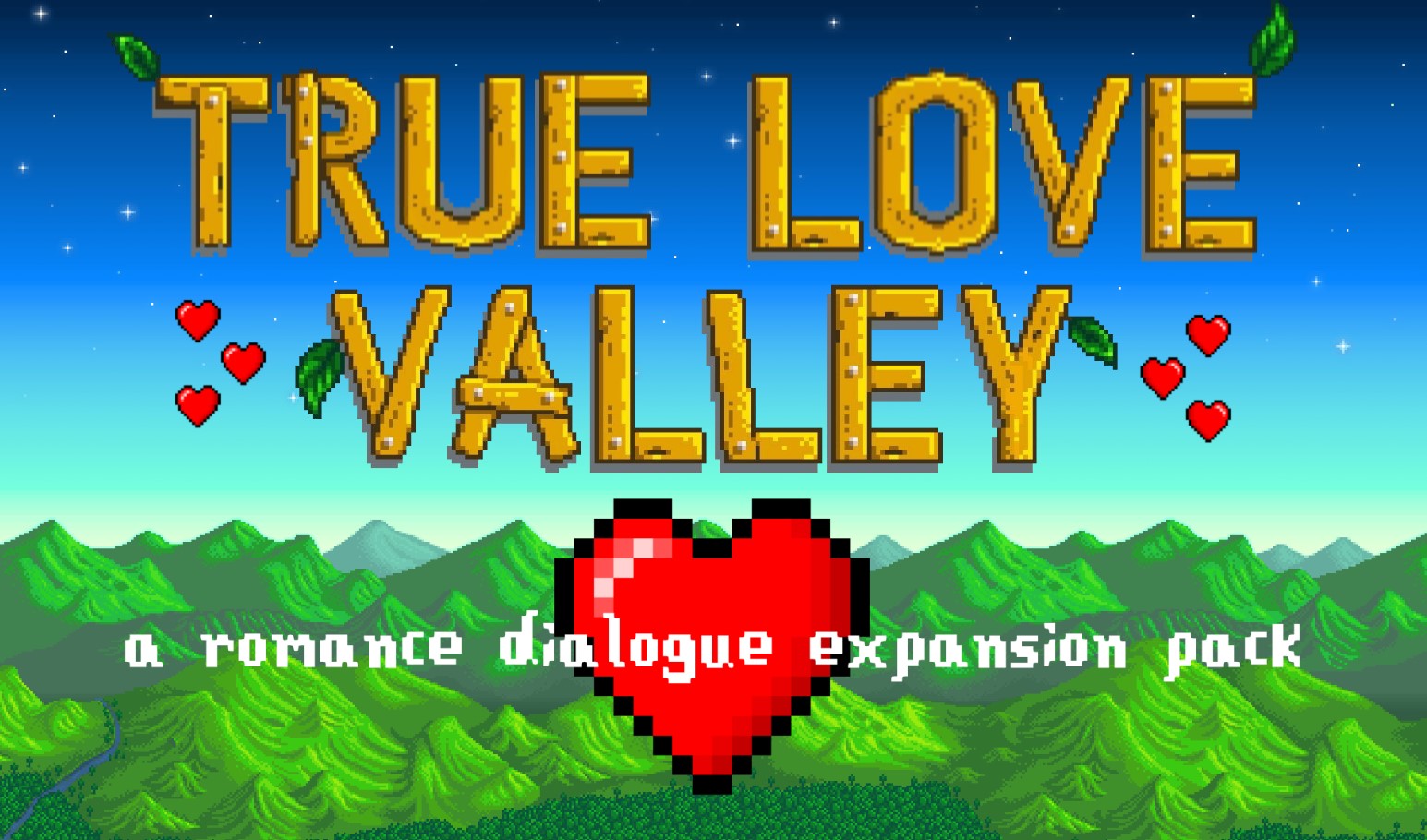 Ah, love. Don't you want your partner to smother you with cute names, lovely messages, and character-accurate dialogue? I know you do: we all want to be loved!
This mod expands upon the base game dialogue, adding over 100 lines of new dialogue. It's a work in progress, with 6 of the 12 bachelors' dialogues complete. I'm so excited for Alex's dialogue. I hope he explains what gridball is to me. Luckily for me, this mod is compatible with other dialogue expansion packs, so if I don't see it in this one, another one will.
What's Great About The True Love Valley Romance Dialogue Expansion Pack
This expansion encourages you to slow down and take your time with the game by including so many dialogue lines that only appear when you have X amount of hearts. I think this really benefits Stardew Valley because of its slow-paced nature.
An accredited writer made this mod, ensuring there are a lot of slow-burn friendships and well-developed character interactions. Even if you don't plan to romance anyone, this expansion offers many new platonic dialogue options.
True Love Valley is one of the safer-for-work mods for romance, keeping it PG-13, only alluding to adult themes. It's great for younger players who still want to get butterflies from their favorite bachelor. 
Download Mod: https://www.nexusmods.com/stardewvalley/mods/7948
6. NPC Adventures (It's Time to Adventure)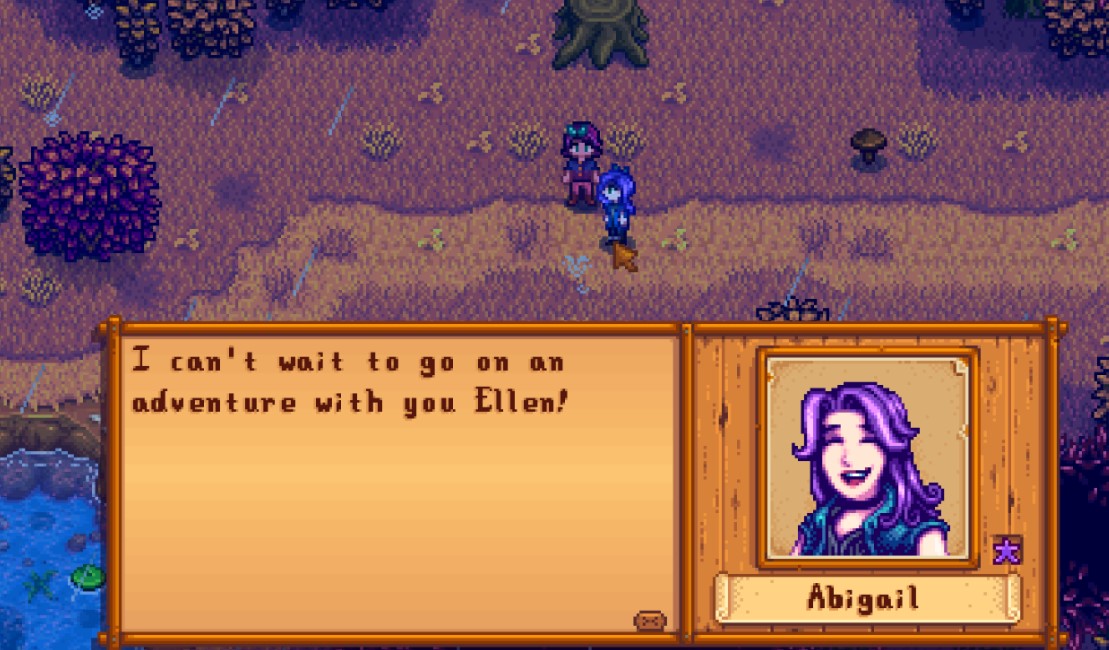 ADVENTURE TIME! Well, this mod isn't related to the TV show, but it does allow you to go mining with the villagers of Pelican Town as companions. That's a good trade-off if I've ever seen one.
As someone who hasn't played many classic RPGs, this mod is what I and many others were asking. It's always good to have a friend in the mines is always a good idea considering how persistent those bats can be. It's impressive that PurrplingCat created new gameplay mechanics and character types. This mod has five different personal skills for companions, all with their own unique attributes.
What's Great About NPC Adventures
There are two gameplay modes: Adventure Mode and Classic. Classic mode essentially allows a companion to follow, and that's all, whereas Adventure Mode includes extra quests and heart events. The dual-play mode lets people choose if they need a hand in the mines or if they want to have more to do. 
This mod is compatible with other mods, allowing custom NPCs to be in your adventuring party. The creators provide instructions on how to do so in the description. 
Each recruitable NPC has unique buffs dependent on their individual skills, ranging from three with the best companion to one with normals. Maru even comes with her own changeable prosthetics!  
Along with helping you fight monsters in the mines, recruitable NPCs also come with their own inventory, expanding how much of that sweet, sweet ore you can pick up and sell.
Download mod: https://www.nexusmods.com/stardewvalley/mods/4582
5. Lavril - East Scarp NPC (King's Raid)
We're back with another King's Raid NPC mod, this time bringing you the adorable Lavril! She and her haunted rabbit are brought to you in a visual novel style, a new way of storytelling in Stardew Valley mods.
I love the visual novel-esque take that Arknir27 provides, making the player go through a series of challenges to unlock Lavril and her haunted doll, Void. Speaking of Void, I love how Arknir changed Lavril from the original game to this one. In King's Raid she was a collection of ghosts personified, whereas, in this mod, the doll represents the mischievousness of being a ghost, leaving Lavril herself to be pure and kind.
What's Great About the Lavril - East Scarp NPC Mod
She's adoptable after gaining 10 hearts, something I always wished was an option. The toddlers in the base game are pretty much just moving props, so I really appreciate how fleshed-out Lavril is. Kids have personalities, too!
Since this mod takes place in East Scarp, there's a spooky aura over everything, including Lavril. Players can join her in trying to figure out just what evil being is lurking beneath East Scarp.
As another bonus, this mod includes a never before seen minigame featuring Lavril, the farmer, Jas, and Vincent. It's nice that the only two kids in Pelican Town have a new friend to play with!
Download mod: https://www.nexusmods.com/stardewvalley/mods/10016
4. Toshinori Yagi - All Might - NPC - Hero Academia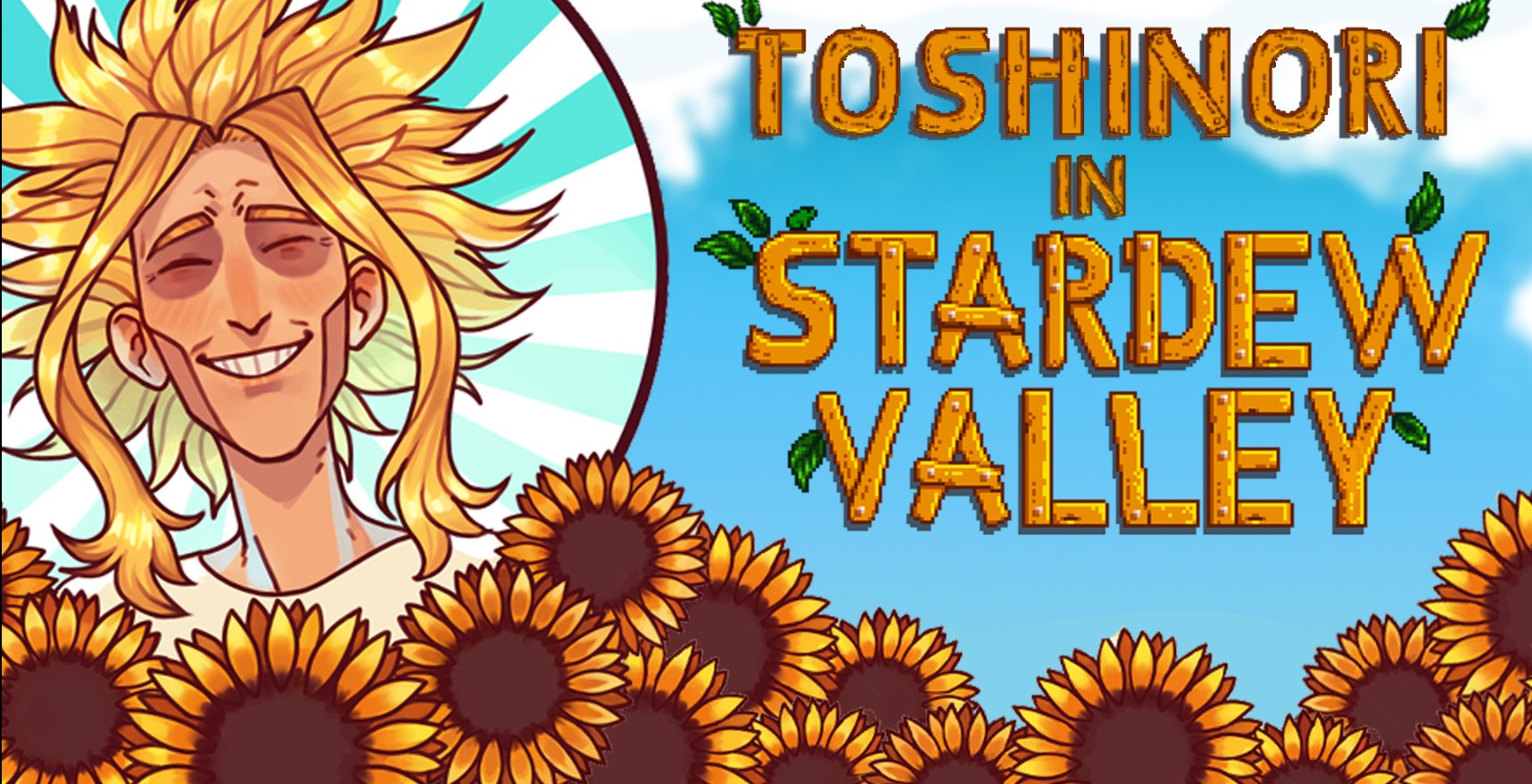 Hey, you. Yeah, you. You wanna date All Might? Ah, Ah, don't answer. I already know you do. Here's your chance, he's in Stardew Valley as a fully developed NPC!
All Might is probably my favorite My Hero Academia character, and yes, that's because I think he's cute. This mod is loosely inspired by him, so he isn't exactly the same as in the show. I especially like that he has chronic illnesses in this mod; as someone who's chronically ill, it feels great to see someone like myself still be loved and cared for by the people around them.
What's Great About the Toshinori Yagi/All Might NPC Mod
All Might's design is approachable in this mod. Anyone, whether they're familiar with My Hero Academia or not, can enjoy this NPC because he fits seamlessly into the Valley.
He's an older bachelor. Stardew Valley is viewed as a children's game: something that people over 30 tend to shy away from. However, for the players in that demographic, there's only one romance option, making the game feel like it wasn't made for them.
His addition includes some pretty heavy subjects, something Stardew Valley hasn't fully embraced, only alluded to. For those looking for a more intense, emotionally involved mod, this is for you. The mod creator has also made a list of potential triggers. Some can be disabled so that everyone is having as much fun as possible.
Download Mod: https://www.nexusmods.com/stardewvalley/mods/6617
3. Enchanted Valley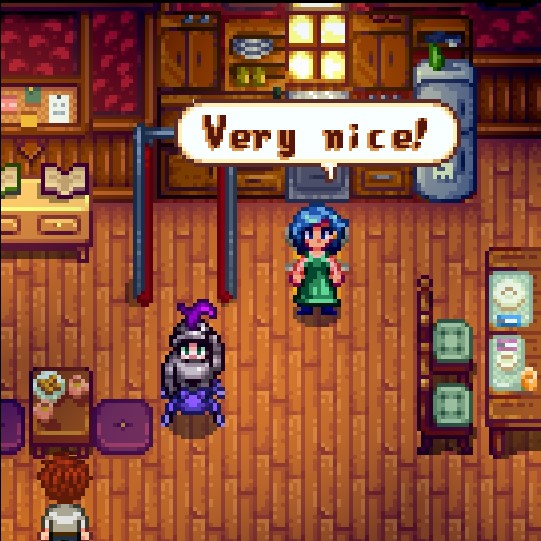 Stardew Valley is chock full of magic, creatures, and magic. But have you ever wondered where all the magical villagers are? Certainly, they can't all be human. You'd be right; this mod lets you explore the fantasy-filled wonderland of Stardew Valley.
I love fantasy so much that I'm writing a fantasy story of my own. Sinmenon did the same when making Emily and Haley into fairies. Now, every bachelorette is non-human, ranging from fae to spider-folk. I won't lie, I had a huge crush on Muffet from Undertale so spider folk isn't a dealbreaker. I'm excited to see what the bachelor's will be like. My suggestion is that Alex should be a minotaur.
What Makes Enchanted Valley So Great
I love that not all of the bachelorettes were fairies. There's a fair bit of diversity in the type of creatures that villagers are, plus the types fit their personalities well.
It sticks faithfully to its source mythology. Whether or not you think it's a good thing is up to you, but I enjoy the nuance that comes from including creatures perceived as violent or undesirable. It adds another layer of dimension to the villagers' relationships.
It's a work in progress, updated fairly regularly. The creator is welcome to take feedback and suggestions so you can really feel like a part of the action. Who knows, maybe your suggestion will make it into the mod! I certainly like the idea of that.
Download Mod: https://www.nexusmods.com/stardewvalley/mods/13241
2. Pokefy - A Pokemon Mod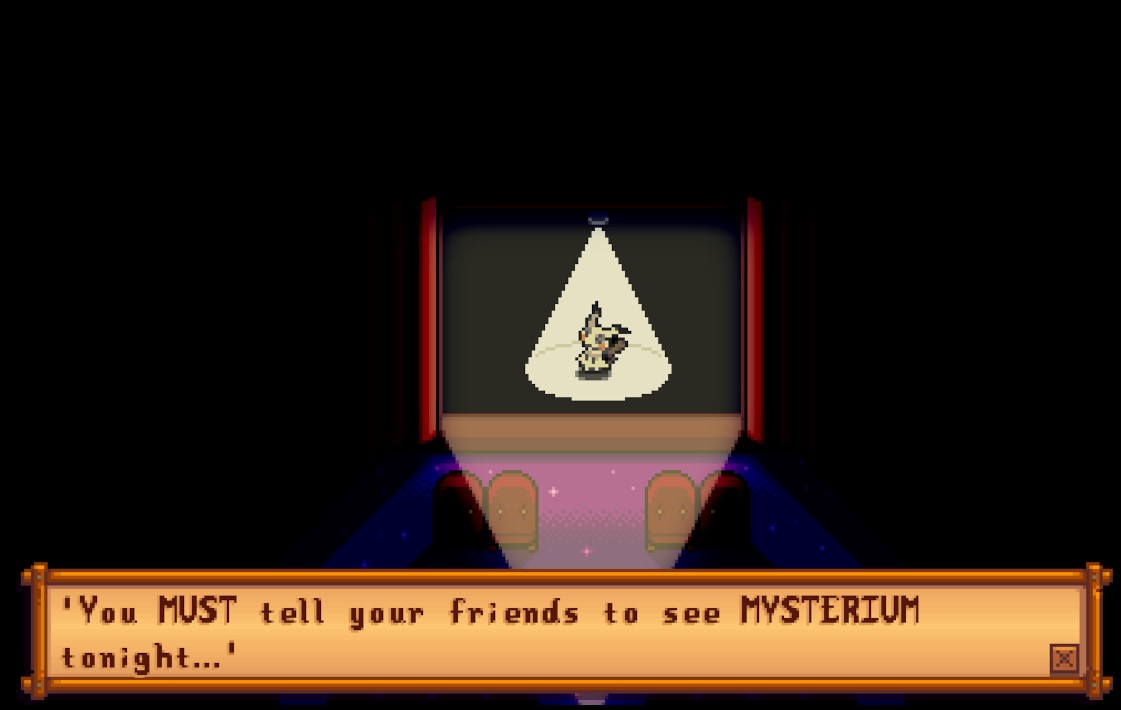 Gotta catch 'em all! Or... farm? I'm not sure but I'm sure that this mod reskins animals and enemies with various Pokemon.
I was a Pokemon Stadium 2 kid. It was my only exposure to the series and it was enough for me to hop up and down when finding this mod. It gives me a taste of what it would've felt like to play the mainline Pokemon games as a kid, to run around with a Buneary and maybe an Espurr. Don't get me wrong, I could just play Pokemon but I think it's more fun to play Stardew Valley with some funky little guys hanging around.
What makes Pokefy (A Pokemon Mod) So Great
Let's be honest. The animals and enemies in Stardew Valley aren't exactly the cutest things in the world. So opting for Pokemon, who have character design down to a science, is a no-brainer.
You can choose your horse type, which is great. I'm excited to ride Rapidash around Pelican Town. I like being able to choose whether or not farm animals or pets are replaced with Pokemon. I wouldn't sacrifice my chickens for the world.
If you find this mod doesn't have your favorite Pokemon, you're allowed to modify and use assets from this mod. It is a great resource to the community and very gracious on StravaJD's part. 
Download Mod: https://www.nexusmods.com/stardewvalley/mods/2529
1. OMORI Valley (0.0.4)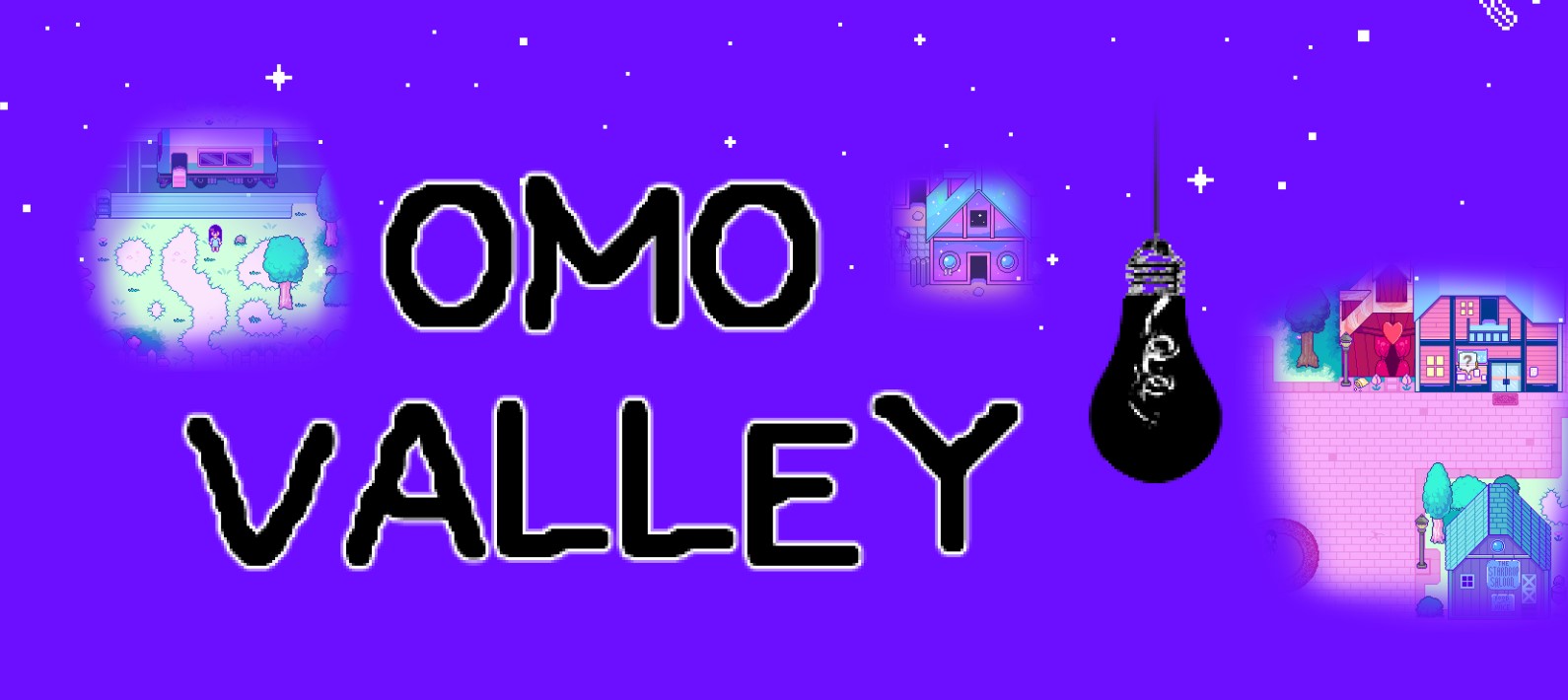 Who doesn't love OMORI? Wouldn't you like Stardew Valley to look like that? This mod does just that.
I've been a fan of OMORI since it began as a comic. I love the music and the art style, the weird vibe of it and all. This lends itself well to Stardew Valley, which already has a very distinct art style. It just highlights how beautiful the landscape is. I'm so pumped to see where this mod goes because it already has so much added!
What makes OMORI Valley (0.04) So Great
The mod changes the art style but not so drastically that you can't remember what game you're playing. I think the sprites are simplistic and adorable, perfect for both Stardew Valley and OMORI.
This one is another work in progress, the creator is actively asking for help to improve and get it out earlier. If you're into making mods or doing art, this is your chance to be a part of something great. 
I love the art of the pets. They've always been a little lackluster in the main game but with the OMORI style, they look like little adorable dumplings. So cute!
Download Mod: https://www.nexusmods.com/stardewvalley/mods/10356
You may also be interested in: