[Top 15] Dota 2 Most Played Heroes Loved By Millions Worldwide
Updated: 07 Apr 2022 2:37 am
With over 120 heroes in the game, not all receive the same as a set group of heroes do. These heroes may not be relevant in the current meta but they are relevant in the hearts of millions of players worldwide. These are the most played heroes, which are often considered to be played by both beginners and professionals! 
To help you enrich your palette and expand your hero pool,  we have compiled a list of the best 15 Most Played Heroes in the game which are adored by millions of players. These heroes are statistically the most played, with data from Dotabuff. 
15. Anti-Mage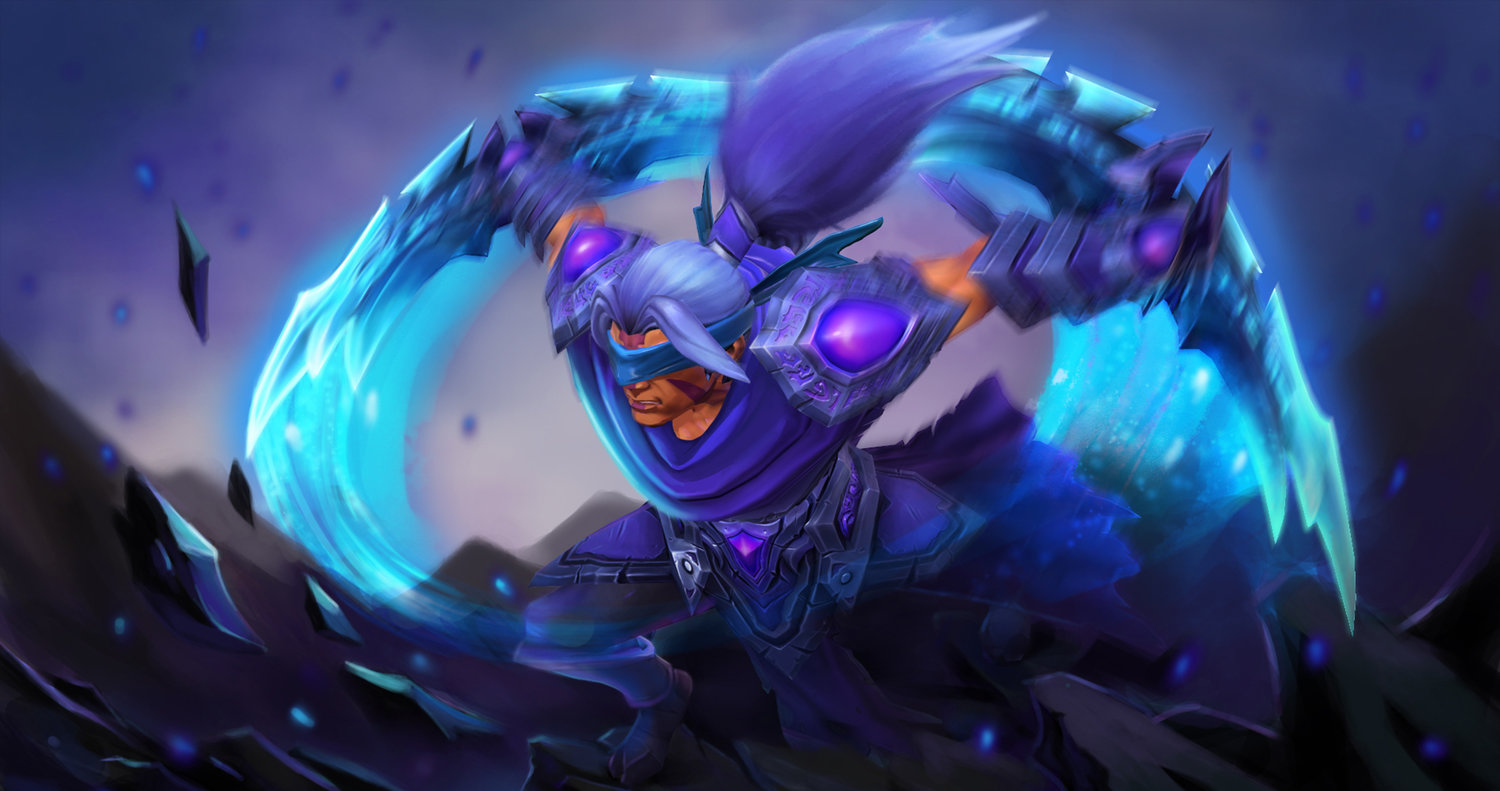 This charismatic warrior has a bone to pick against the mages! His hatred for the arcane arts is unmatchable. He is the Anti-Mage! He has what you need to counter most mage heroes, mana break! An early game AM can effortlessly decimate his enemies' mana and make him buy mangoes or Soul Ring to compensate. This will slow down their farm while AM is known to farm at a faster pace, allowing him to get ahead in the net worth charts.
Why is Anti-Mage picked a lot? 
Mana Break can prevent enemies from using their spells.
Blink allows him to escape and farm quickly
With Manta Style, his mana burning will triple because illusions can also use Mana Break.
Items to Buy on AM
Black King Bar
Manta Style 
Abyssal Blade
Butterfly 
14. Shadow Fiend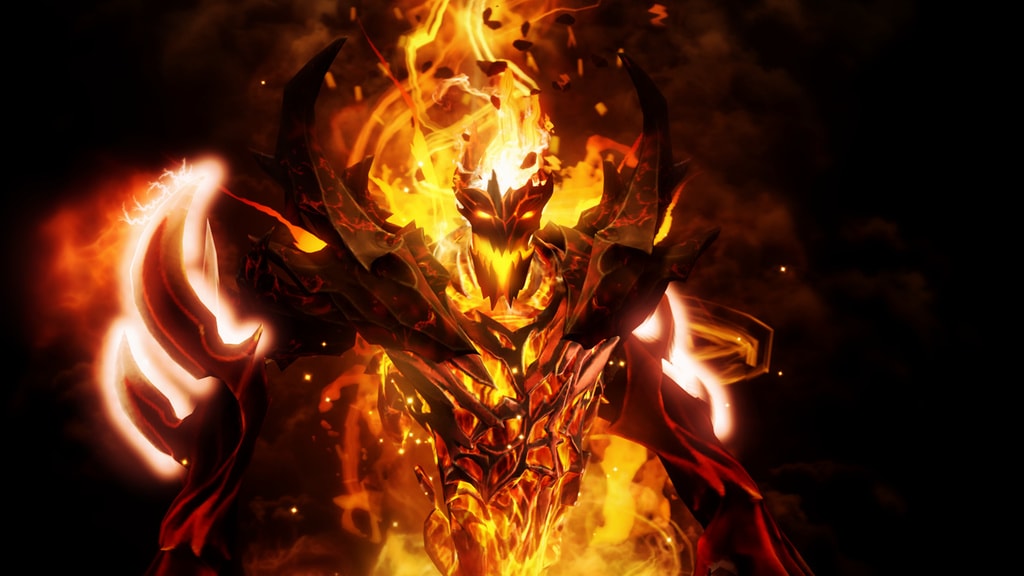 This spine-chilling beast induces fear into his enemies. His presence weakens the enemies and makes it easy for him to pierce through their feeble armor. He embodies all that is evil and none shall escape him! The almighty Shadow Fiend. Shadow Fiend rarely appears in the pro scene but he is vastly picked in pub games. This is mostly due to his farming capabilities and massive damage output. His early game prowess is unmatched since he can solo kill his mid counterpart easily. Shadow Fiend can go both Physical or Magical build.
Why is Shadow Fiend picked a lot?
Deals insane magic damage at very early levels.
Can go for both magical/physical item builds.
High magical damage output with Requiem of Souls ultimate.
Passive abilities provide armor reduction and increased physical damage which can supplement your physical damage item build.
Items to buy on SF
Eul's Scepter
Silver Edge
Black King Bar
Eye of Skadi
Monkey King Bar
13. Earthshaker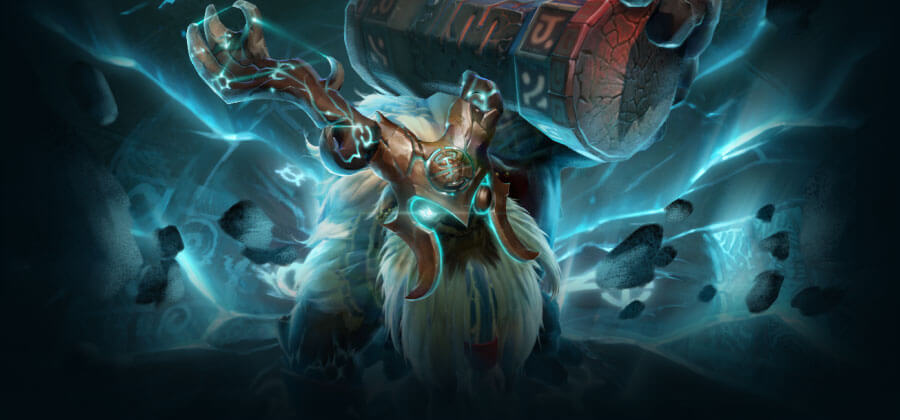 If there is one hero that every illusion-creating hero hates, then it has to be Earthshaker. The sheer magnitude of his spells causes all the illusions and enemies in a close area to eviscerate. Earthshaker makes their life a living hell as he can be played in multiple positions and all he needs to be active is a Blink Dagger! You may even end up doing more damage if multiple heroes are close to each other, and maybe a rampage if you're lucky! 
Why is Earthshaker picked a lot?
Immense magical AoE damage
Echo slam alone can counter all illusions
Chain stuns that can result in kills if followed up by his team
Items to Buy on Earthshaker
Blink Dagger
Glimmer Cape
Ghost Scepter
Force Staff
Aghanim's Scepter and Shard
12. Riki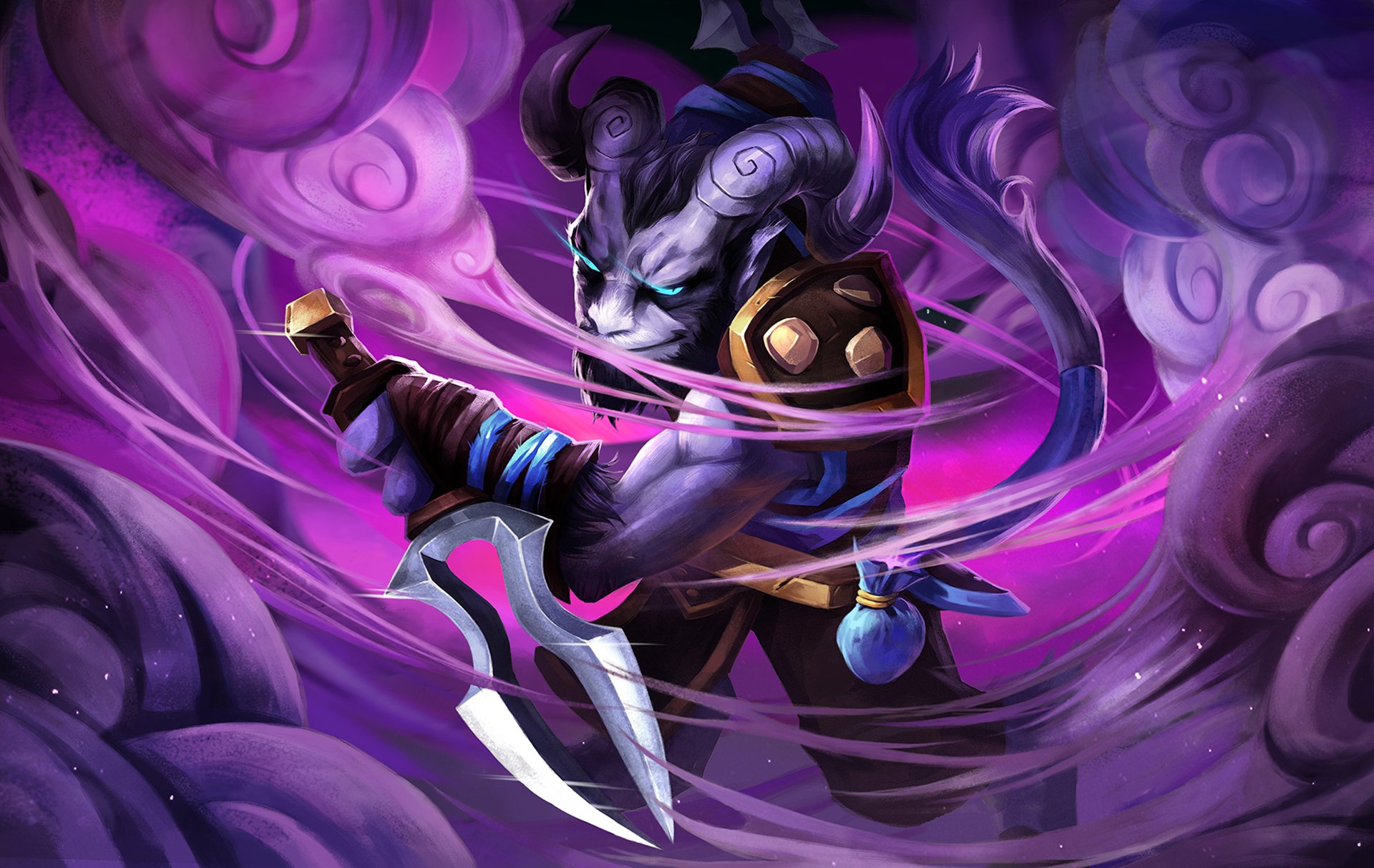 This silent assassin has overthrown empires and obliterated his enemies. He is known to be quick and slippery, not all are blessed enough to see him. Riki is the ultimate carry hero. Riki is a threat if paired with the right support in the lane. He can snowball quite easily if fed off a few kills. His invisibility is the main selling point, as it is intriguing to the newer players. He may often gank other lanes in the early game, as his Blink Strike ability assists him in striking his enemies down.
Why is Riki played a lot? 
High base movement speed and armor
Very elusive with Blink Strike and Cloak and Dagger invisibility.
Smoker Screen silences enemy heroes and makes them miss every other attack.
Items to buy on Riki
Diffusal Blade
Abyssal Blade
Manta Style
Black King Bar
Daedalus
11. Mirana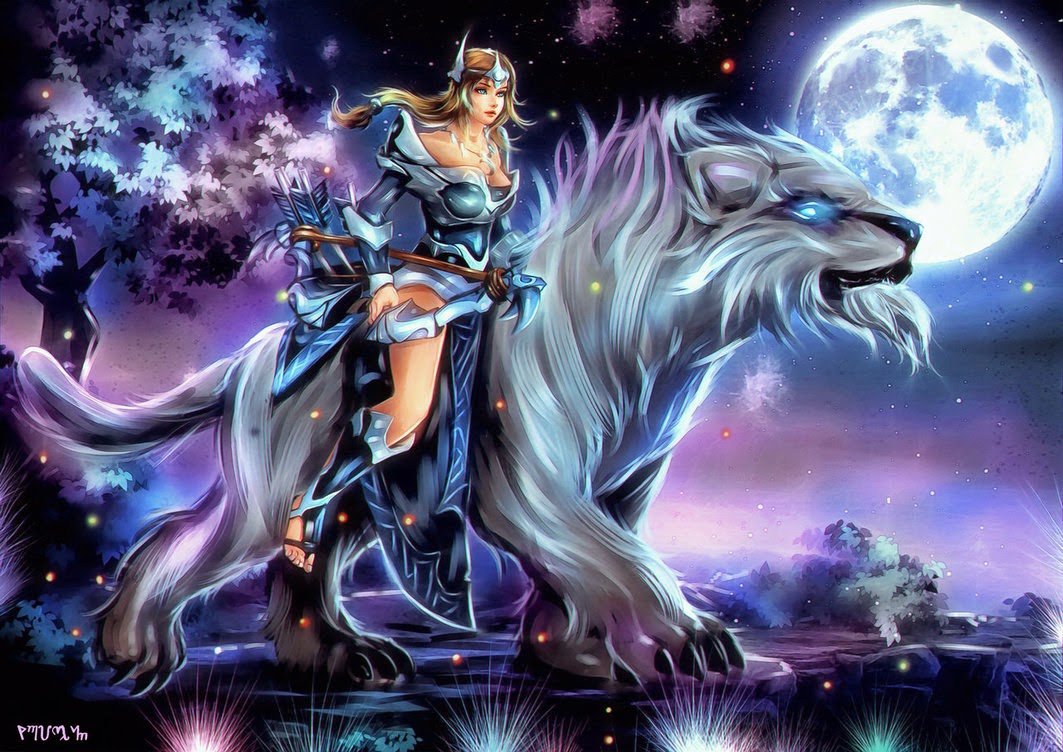 Behold the Princess of the Moon! Mirana is a ranged agility hero who is considered to be a flexible pick, meaning it can be played in pretty much all roles. She proves to be a great pick against heroes with low armor and magic resistance. Picking Mirana with other heroes that can stun can lead to an immense lockdown potential. Along with this, she can also use her ultimate offensively or defensively, which provides a great layer of protection to her allies as well. 
Why is Mirana picked a lot?
Leap can be used to escape enemies.
Can use ultimate to initiate or help allies escape
Can be played flexibly in different roles
You can poke and shove enemies off the lane effortlessly
Items to Buy on Mirana 
Spirit Vessel
Lotus Orb
Force Staff
Eul's Scepter
Mekansm
10. Axe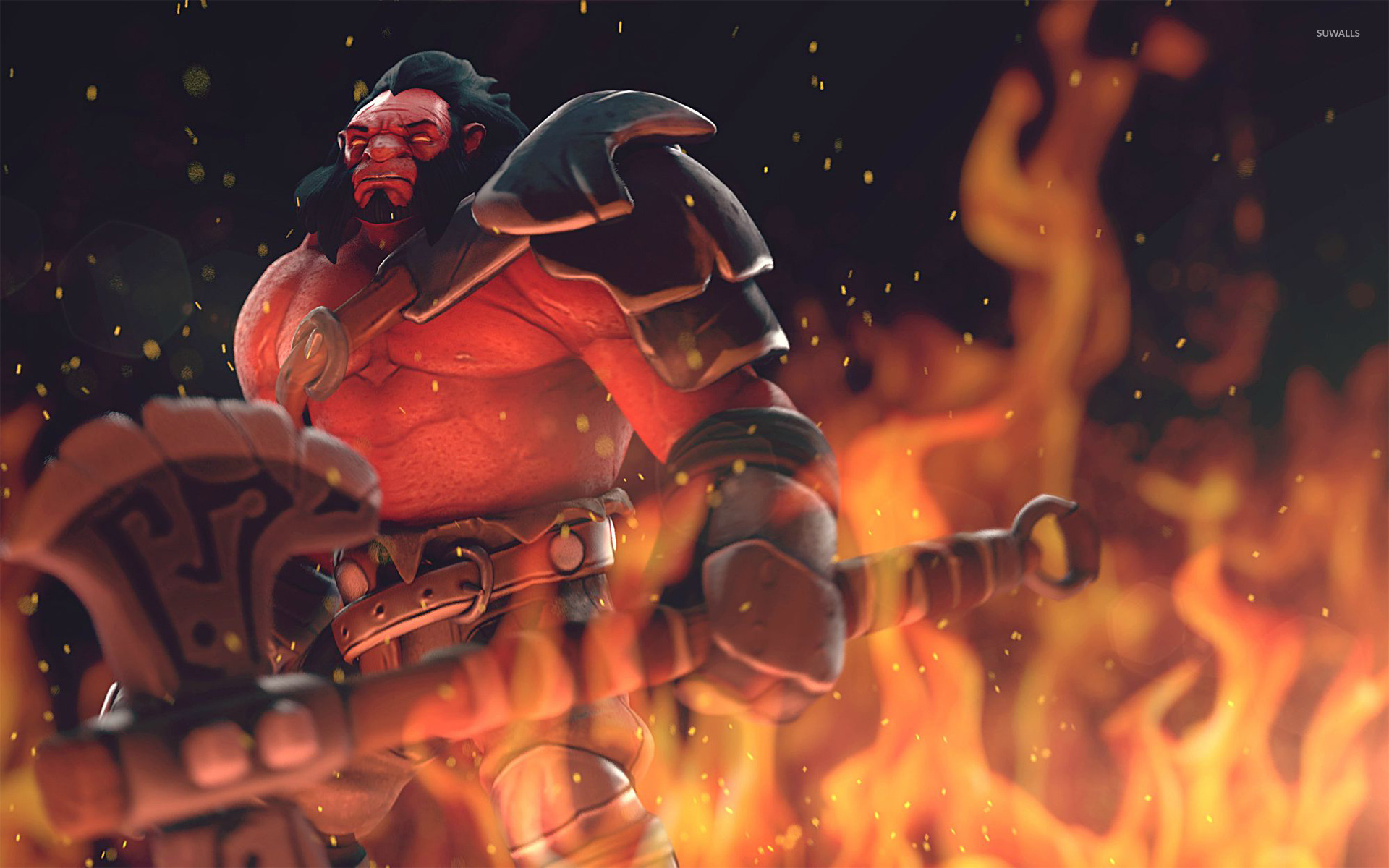 This ax-clad general knows his ways around war. His humongous stature combined with the sharp ax is a menace for his foes. Axe is considered to be one of the best initiators and junglers in the game. Ignoring Axe will only make him gain more power and farm throughout the game. He is known to succeed particularly versus melee heroes, this is due to his skills. Counter Helix makes him farm effortlessly and can easily deal serious damage with the Aghanim's Shard. He is active right from the early game.
Why is Axe picked a lot? 
High base attack speed and armor.
Counter Helix passive deals massive AoE damage in the later levels.
Call gives a bonus of 30 armor, allowing him to deal more damage to the neutral creeps.
High DPS and movement speed make it easy to farm faster, hence accelerating his farm.
Items to buy on Axe
Blink Dagger
Blademail
Vanguard
Shadow Blade
Heaven's Halberd
9. Lion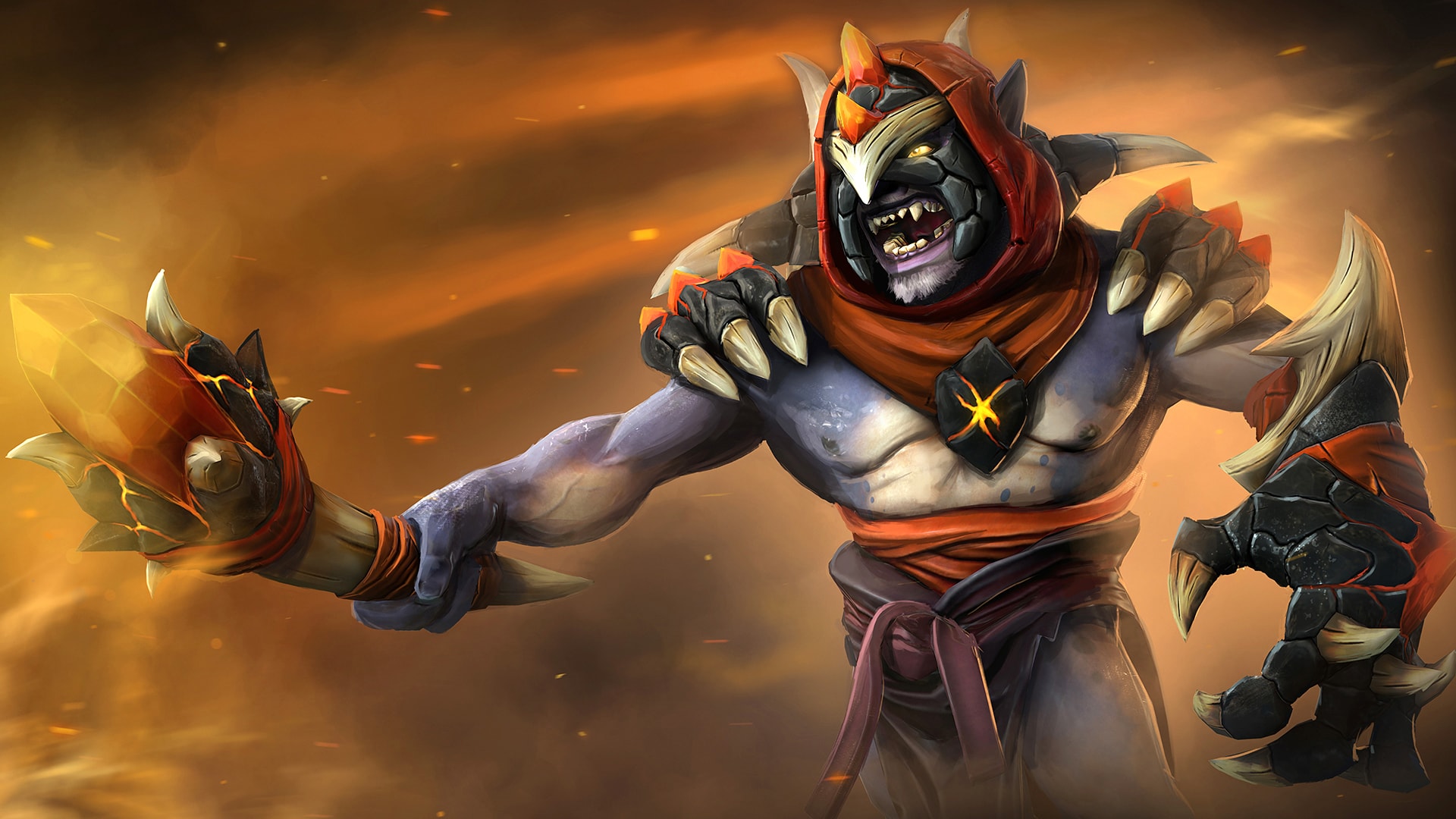 Considered to be sent from the deepest hells, Lion is considered to be the best disabler hero in the game. Lion is a beginner's favorite, primarily due to his ease of spells and high burst damage potential. He can often rotate and gank other lanes at early levels. He is known for his chain-disable, which makes him a threat even in the late game. His Hex into Earth Spike is quite the deadly combo that can cause lethal damage with follow-up from his allies! 
Why is Lion picked a lot? 
Earth Spike deals AoE damage and stuns multiple enemies
Hex turns enemies into frogs, making them unable to use items or spells
Low CD on spells
Mana Drain sucks the enemy's mana and transfers it to Lion
Items to buy on Lion
Blink Dagger
Force Staff
Ghost Scepter
Aether Lens
8. Windranger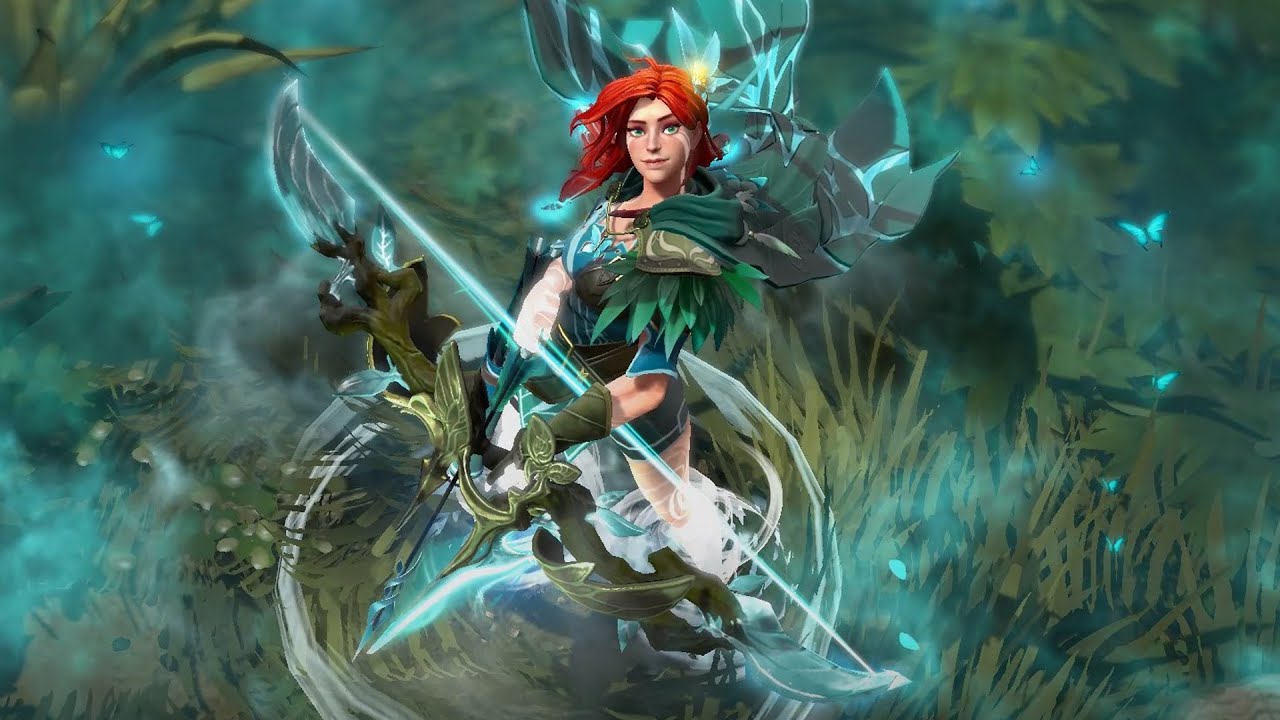 Behold the ranger of the gusts and the wild winds! Windranger is one of the few heroes who can be picked in any lane! No matter the position, she is known to deal some heavy damage or assist her allies in doing so! To utilize her to her full potential, she is picked in the middle lane, where she can thrive in most matchups due to the insane damage that she is known to dish out! Along with winning the lane, she can also dominate the middle and late game if she hits the right item timings, hence her pick rate skyrockets.
Why is Windranger picked a lot? 
High physical damage output with just a few items
Great stun-lock potential with Shackleshot
Can quickly farm and shove lanes
Flexible pick can be played in any role
Items to Buy on Windranger 
Monkey King Bar
Maelstorm
Black King Bar
Aghanim's Scepter and Shard
Daedalus
7. Legion Commander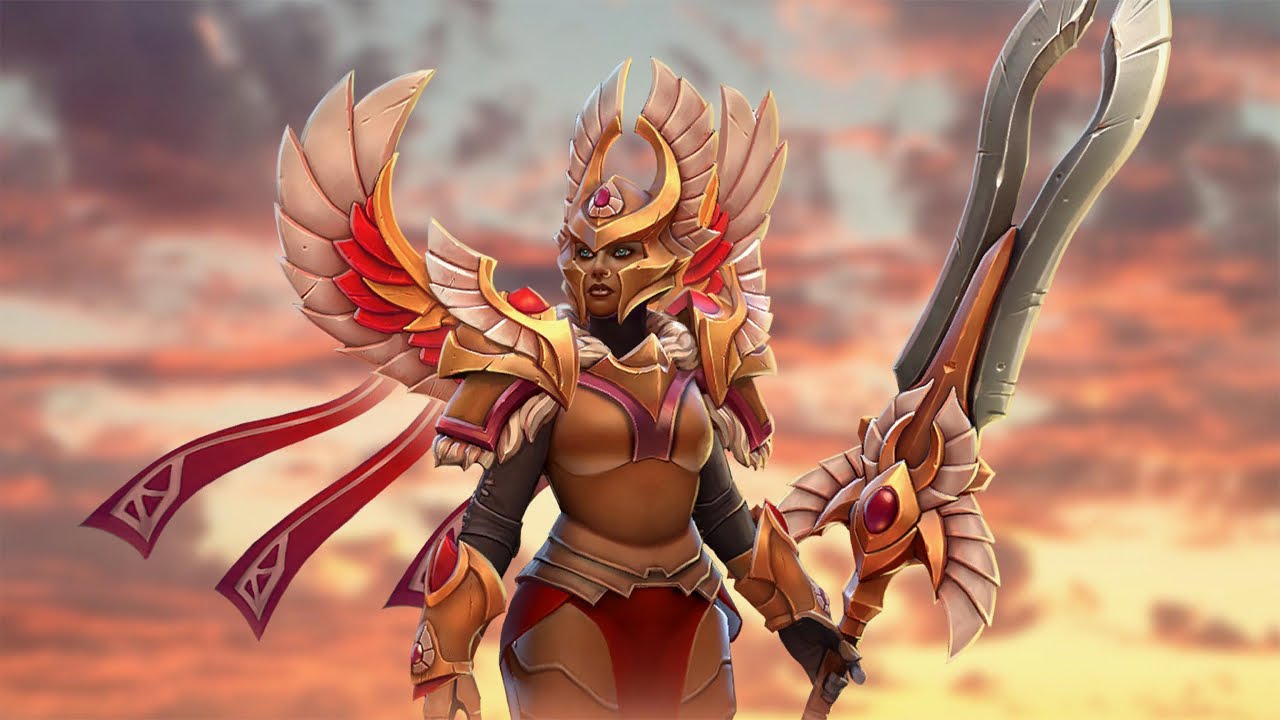 This war commander has slain more foes than anyone else on this list. Her grit and vigor have resulted in abilities that make her invincible. She leaves no stone unturned when it comes to the battlefield. Legion Commander is known to lock enemies down and deal some serious damage to them. She is a nuisance right from the first initial levels, AoE damage and lifesteal allow her to sustain and deal damage in the lane as well as in the jungle. If you get enough Dual damage, you just might one-shot the enemy support! 
Why is Legion Commander picked a lot? 
Moment of Courage passive provides up to 85% lifesteal with a 25% chance.
Overwhelming Odds is a great AoE ability that provides movement speed while dealing damage to enemies.
Press the Attack provides a dispel along with 60 HP/s regen which is enough to turn a fight around! 
Becomes an active hero with the purchase of Blink Dagger or Shadow Blade.
Items to buy on Legion Commander
Blink Dagger
Black King Bar
Blademail
Heaven's Halberd
Desolator
6. Slark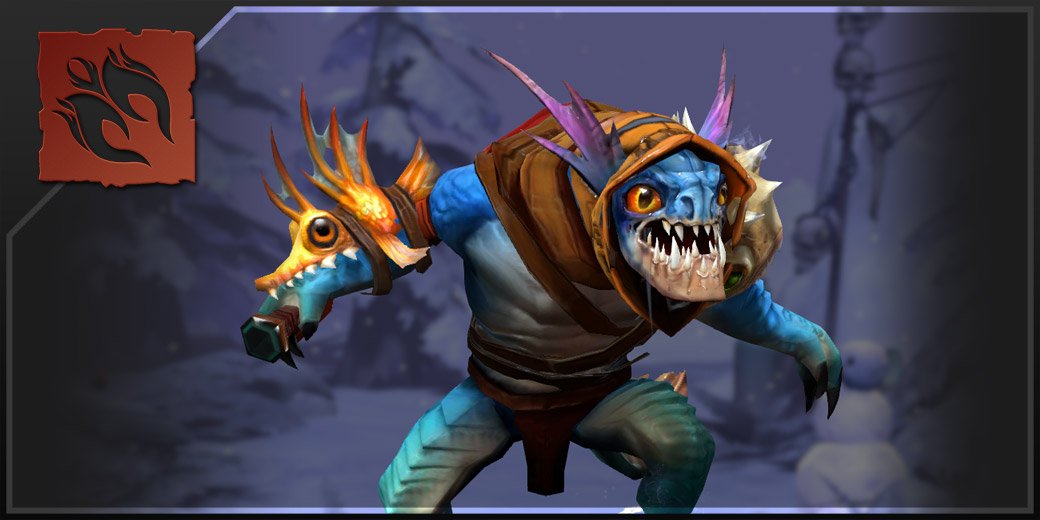 This lethal creature of the deep sea knows no bounds! Slark is one of the stealthiest and deadly carry heroes in the game. His lethal skills make him quite popular in the current meta. Diffusal Blade makes him immensely strong as it causes his foes to lose mana quickly. He can also purge off enemy spells, allowing him to chase them effortlessly. Slark also farms faster compared to his counterparts and is capable of dodging spells.
Why is Slark picked a lot? 
Dark Pact dispels a ton of targeted abilities.
Slark frequently builds Shadow Blade, which allows him to catch his enemies off guard. 
Pounce prevents enemies from escaping and helps him chase. 
Items to buy on Slark
Silver Edge
Aghanim's Scepter
Eye of Skadi
Butterfly
Black King Bar
5. Juggernaut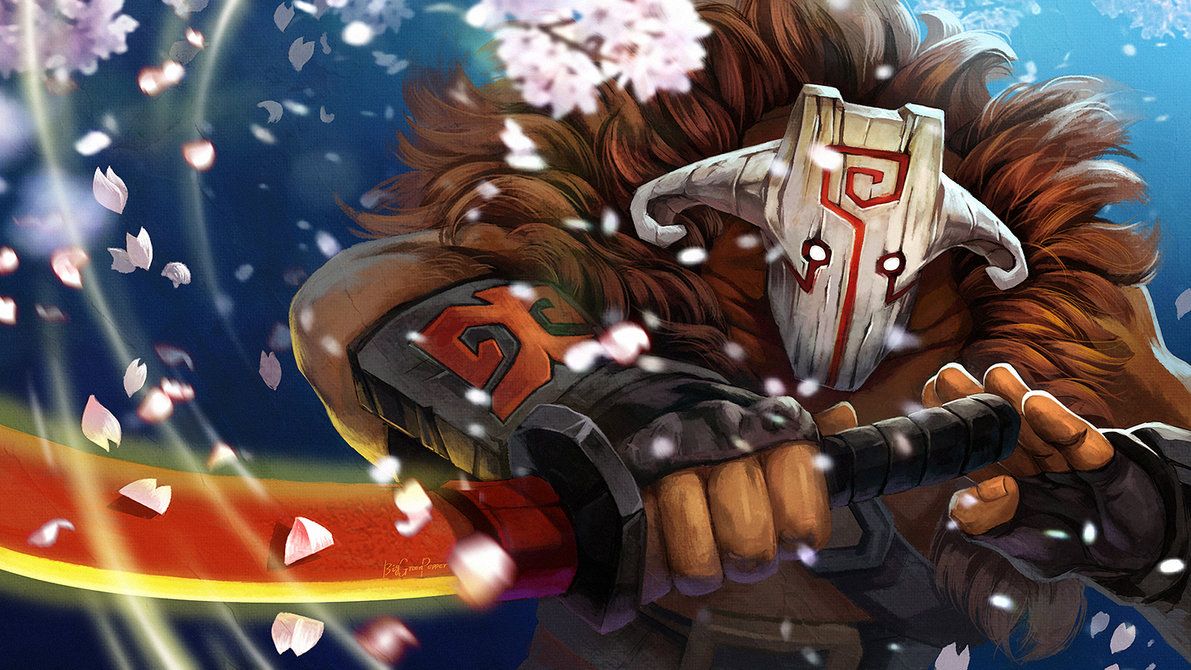 The masked Samurai is a deadly hero that is better left untamed. It is impossible to contain him if he unleashes his true potential. Juggernaut is considered to be a beginner-friendly hero but only the advanced players understand the true potential and mechanics of this hero. Not only is he great at farming, but he can also control the tempo with his ultimate. He is also known as one of the most flexible heroes in the game in terms of item builds, which explains his pick rate.
Why is Juggernaut played a lot? 
Does more with levels as opposed to farm.
Great base movement speed, armor, and attack speed.
Great talent tree that scales well with items.
Items to buy on Juggernaut
Diffusal Blade
Sange and Yasha
Aghanim's Scepter and shard
Butterfly
Eye of Skadi
4. Invoker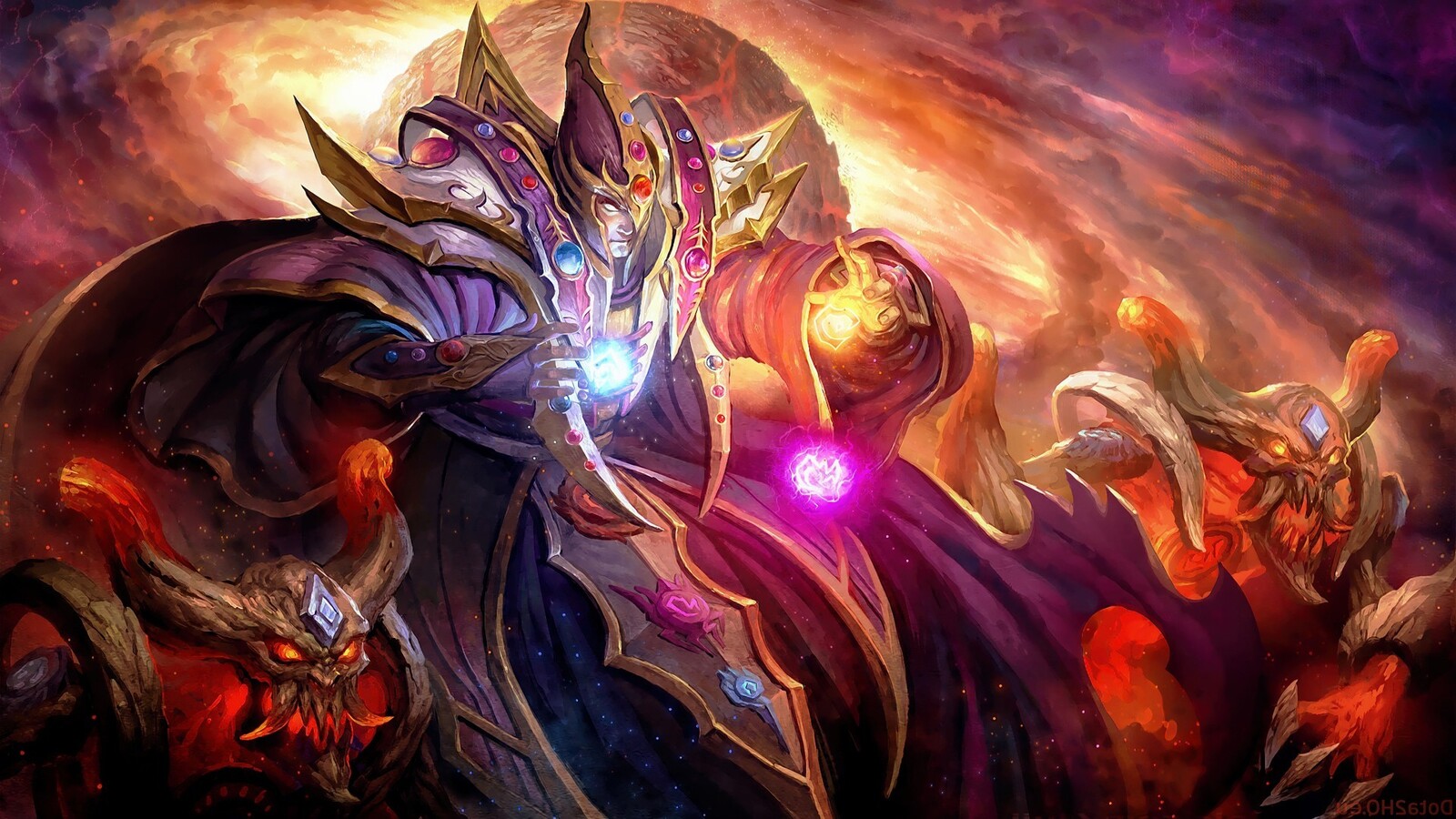 Not all are capable of mastering this arcane magician. His skillset, often confusing and complicated is intimidating for new players. A good Invoker induces fear in the enemy, and a great Invoker makes them rage quit! Invoker may be seen as this squishy mid hero but is very powerful even when he is low on levels. He is a great nuisance with Cold Snap and Forge Spirit combo. Various combinations can be used to secure kills or ward off enemies in a gank, such as the Tornado into Meteor and Deafening Blast combo or the Tornado into EMP combo.
Why is Invoker played a lot?
Has a total of 10 spells that can be used both offensively and defensively. 
Multiple spell combinations and builds.
Decent sustain with the Quas Wex build.
Snowballs quickly if not contained in the early game.
Items to buy on Invoker
Scythe of Vyse
Black King Bar
Aghanim's Scepter
Blink Dagger
Refresher's Orb
3. Sniper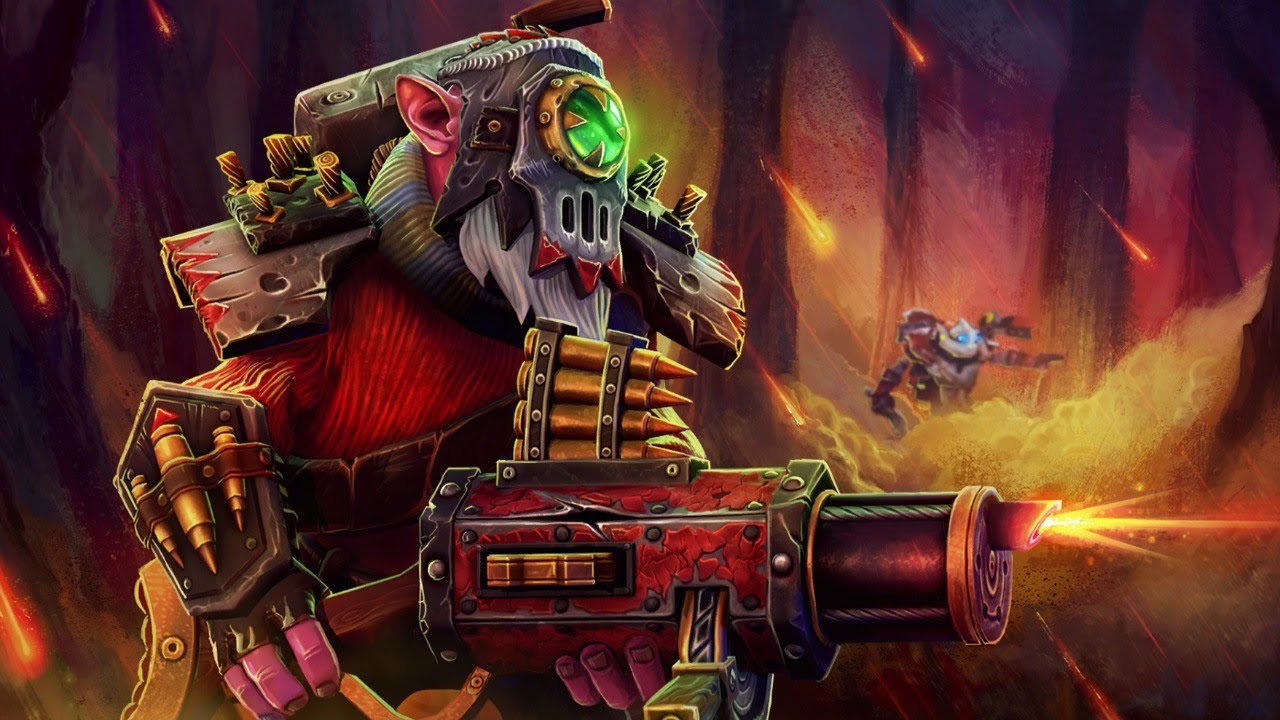 Sniper may appear to be a harmless dwarf but don't let his appearance deceive you! He has made millions of players rage quit all around the world! His voice and gameplay induce fear and disgust even amongst the most experienced players. Sniper is suitable both as a mid and a carry hero due to his space-making and farming abilities. He may be a squishy hero but his incredible physical damage output and range make it impossible for enemies to come close to him. He is often picked to counter the squishy heroes or primarily for melee heroes.
Why is Sniper played a lot? 
High base attack range and movement speed
AoE spell that accelerates his farm
Flexible build potential
Excellent Aghanim's Scepter upgrade
Items to buy on Sniper
Hurricane Pike
Mjolnir
Monkey King Bar
Daedalus
Black King Bar
2. Phantom Assassin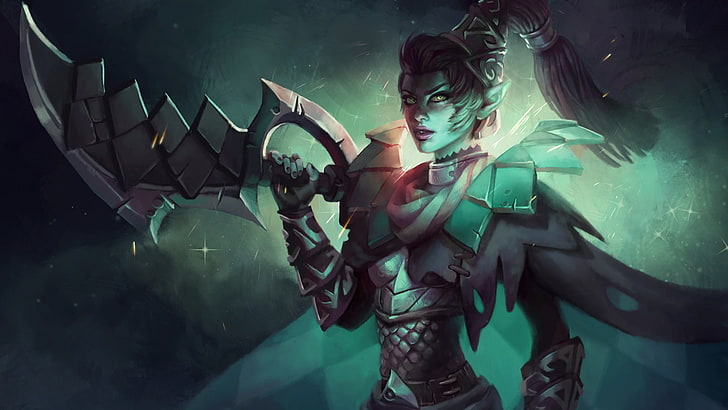 All heroes fear the presence of Phantom Assassin as she is known to obliterate them with only a few hits! She is agile and silent in her moves, as an assassin should be! Phantom Assassin is one of the most played heroes in the game. She has great base movement and attack speed, which is rarely found in a carry hero. Her spells may seem underwhelming in the early game but as she reaches the late game mark, she can do a lot with just one Stifling Dagger, hence it makes her one of the most played heroes.
Why is Phantom Assassin played a lot? 
Is capable of dealing over 2k critical damage!
Has great mobility with the Phantom Strike spell, can be used both defensively and offensively.
The damage is supplemented with allies that provide armor reduction spells or abilities.
The Blur spell provides up to 50% evasion, which is a great spell in the early game.
Items to buy on Phantom Assassin
Desolator
Skull Basher
Satanic
Butterfly
Monkey King Bar
1. Pudge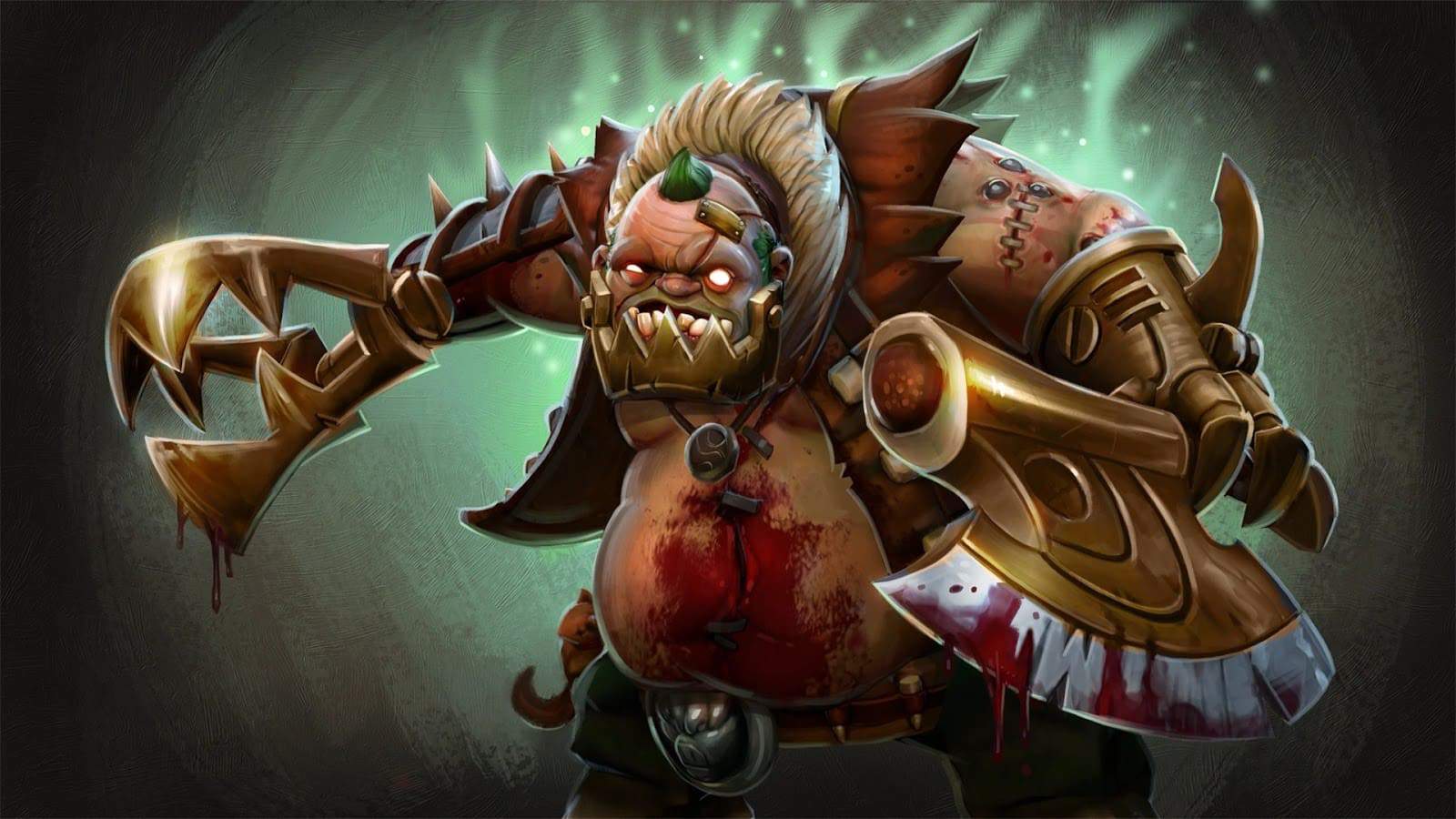 A most played hero list is NEVER complete without Pudge in it! After all, he IS the most played hero in the game! You may not be the greatest hooker in the game but you may have some unexpected fun moments like hooking your ally accidentally as he is chasing the enemy or hooking the powerful enemy into your team only for him to wipe all of you! Pudge can often be a great pick if you have the right heroes to synergize with. Ex. Bloodseeker, Batrider! 
Why is Pudge played a lot?
You can hook the enemies into the tower/and save your allies from enemies.
Aghanim's Shard allows you to "eat" your allies, where they're basically inside you, regening HP
Fun to play with friends.
Items to buy on Pudge
Aether Lens
Aghanim's Shard
Blink Dagger
Blademail
You may also like: