[Top 15] Sims 4 Best Fertilizer You Should Use
Updated: 23 Mar 2022 1:37 am
Some fertilizer is meant to glow brighter than others.
Which fertilizer should you choose? 
Whether you put your sims through rags to riches or want them to have a garden, gardening has always been a staple in the Sims 4. It is essential to have the best fertilizer for the plants your sim grows in their garden. 
How do you know what to use for fertilizer? What is the best kind of fertilizer to use in your sim's garden? 
Come into the garden and find out the top 15 best fertilizers you should use in Sims 4. The plants will thank you. 
15. Fungal Infusion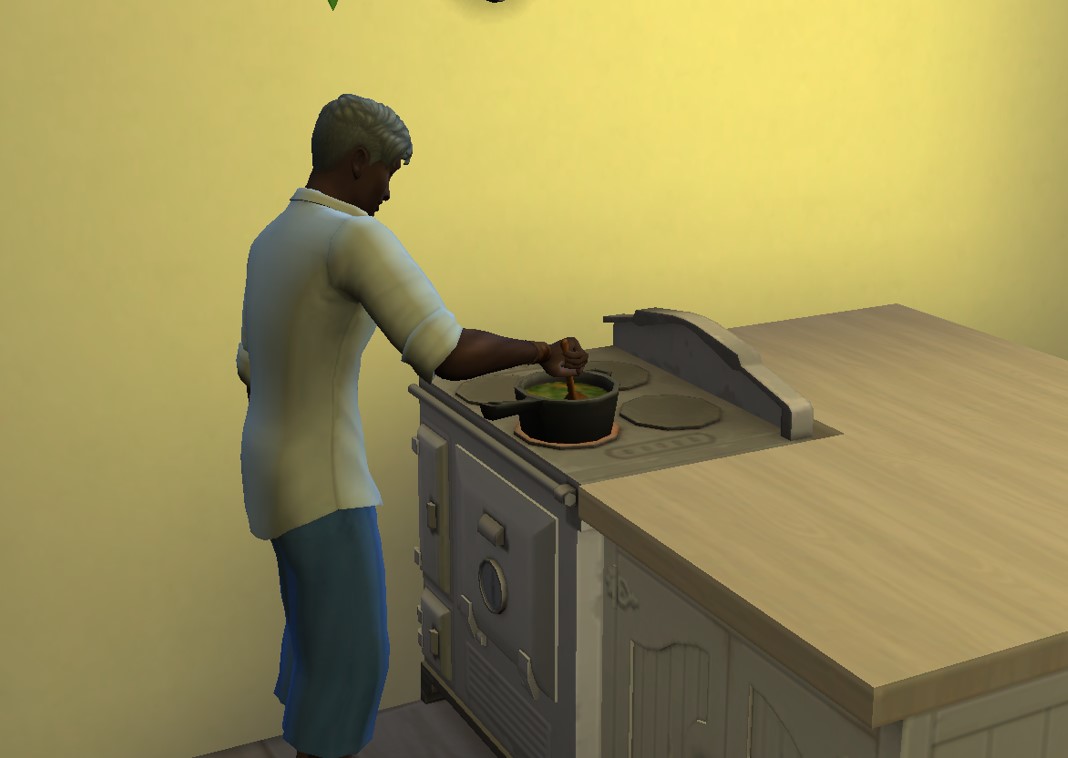 Be careful with cooking up this recipe. 
Hidden in the mountains of Granite Falls lives the Hermit. This Hermit holds a secret recipe for an extremely strong fertilizer, Fungal Infusion. 
Even though Fungal Infusion is a potent fertilizer, it isn't easy to make. You need one blackberry, one dust spirit, two false morels, and three morel mushrooms. 
The dust spirit is rather hard to find, making this recipe not worth making more than a few times. There are other fertilizers that your sims can find quicker and easier. 
Why Use Fungal Infusion
Potent fertilizer
Lasts a long time
Fungal Infusion details:
$429
Secret Recipe learned from Hermit
0 Level Herbalism Skill
Requires collectible item
14. Pet Poop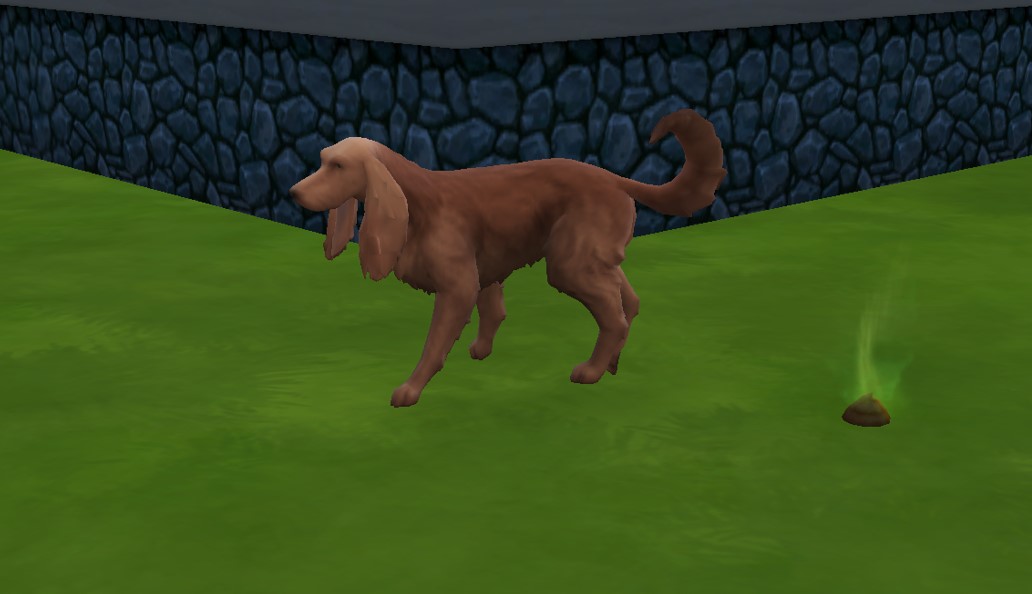 Life can be ruff when it comes to collecting your pets poo for plants. 
Once pets got introduced to Sims 4, poop became a part of the sims' everyday life. Pet Poop, if collected, can be used as fertilizer for your sim's garden. 
This fertilizer can be considered better than using fish or other plants. There's an issue that affects a few players. 
This issue is where your sim uses the fertilizer, but it never leaves their inventory. It is fixable by using a different type following up with the poop. 
Large Pet Poop is better than a smaller poop for your sim's garden. I recommend adopting a large dog or having a large dog in your household. 
Why Use Pet Poop
Super effective
Extremely cheap
Pet Poop details:
$1
Comes in small and large
Is better than other plants and fish
13. Catfish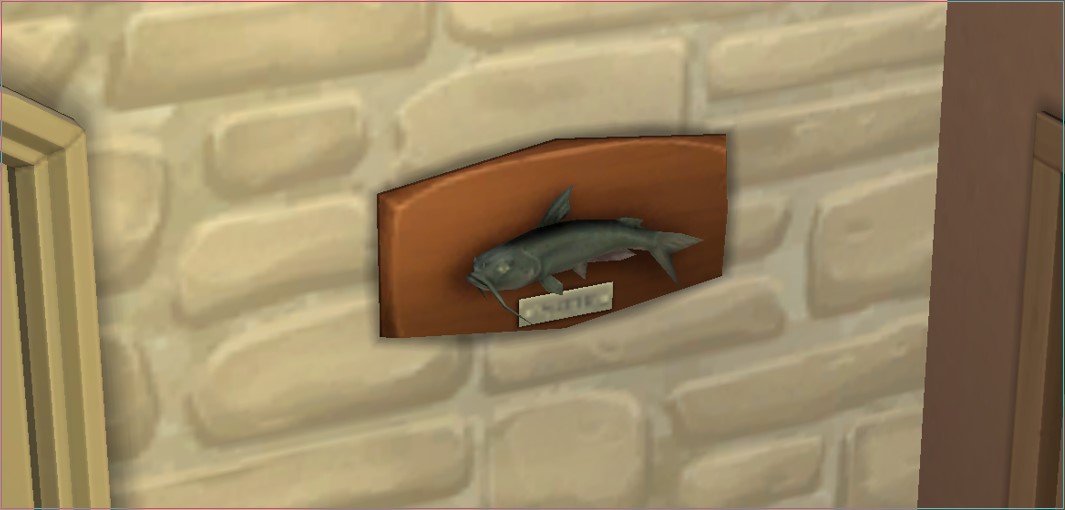 Catfish are easy to find. They are fighters, just like cats. 
As it is in life, it is in the Sims 4. At least, that is the way it is with finding Catfish and using them as fertilizer. 
Catfish are easy to fish out of the river or pond. Even though it may not have a high score for fertilizer, they are never in short supply. 
The best part about this fertilizer is the way you can easily find it. Some are the exact opposite, and we all know that doesn't help plants grow. 
Why Use Catfish
Fairly easy to find in rivers
Medium quality fertilizer
Catfish details:
$43 - $107
Medium size
Uncommon
12. Anglerfish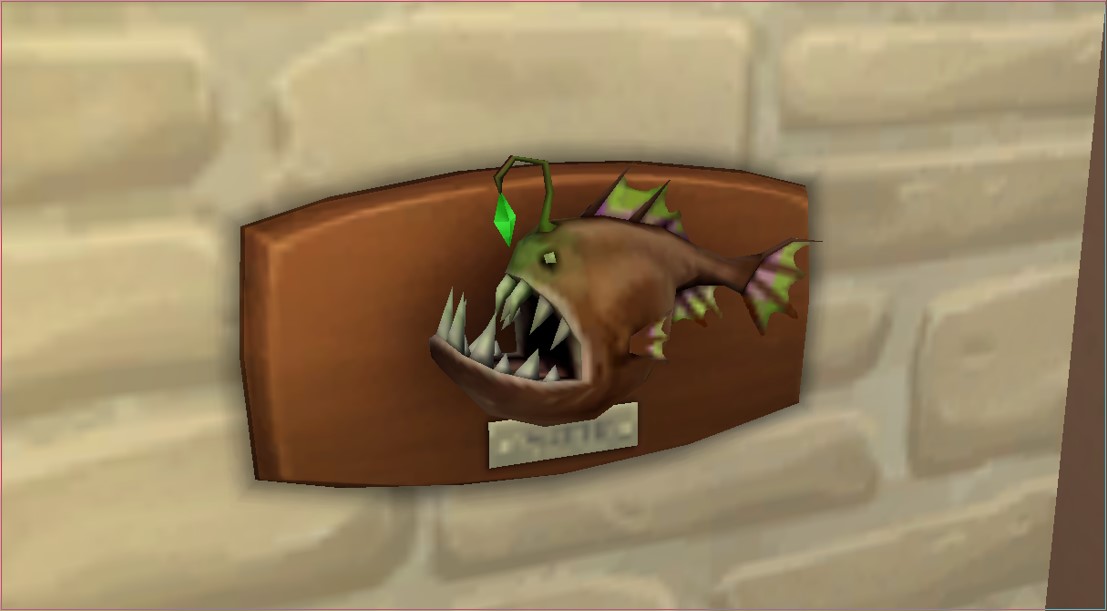 Is there an angle to be seen? Or is it just a fish? 
Upon finding the entrance to the Forgotten Grotto, your sim goes deeper into the cave to the water. There they will be able to catch a rare fish that happens to be good fertilizer, the Anglerfish.
Though it is a rare fish to find, it is easy to catch in both the Sylvan Glade and Forgotten Grotto. The Anglerfish is a medium-quality fertilizer and great for starter plants. 
Depending on how many you can fish out of Sylvan Glade and Forgotten Grotto, you can keep a starting garden fertilizer until your first harvest. 
Why Use Anglerfish
Found in Sylvan Glade
Found in Forgotten Grotto
Medium quality fertilizer
Anglerfish details:
$38 - $1630
Medium size
Rare
11. Batfish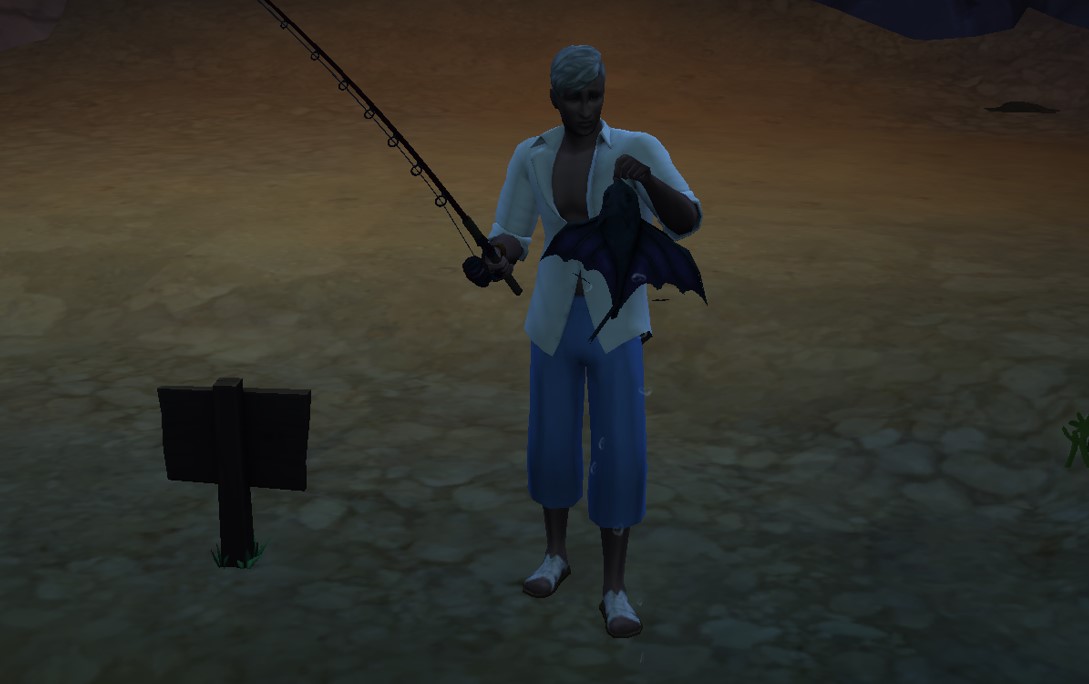 The sims doesn't have batman, but it does have batfish.
Are your sims feeling a little batty? Have them try using the Batfish for fertilizing their garden. Strange plants are optional. 
The Batfish lives in the waters of Forgotten Grotto, where your sims can fish for it. This fertilizer has a medium quality ideal for gardens, but not for entering your plants in competitions. 
You'll want a higher quality for competitions. It is a rare fish but easy enough to catch. Batfish flies out to get on your sim's hook. 
Why Use Batfish
Easy to find in Forgotten Grotto
Medium quality fertilizer
Batfish details:
$119 - $278
Medium size
Rare
Medium weight
10. Tambaqui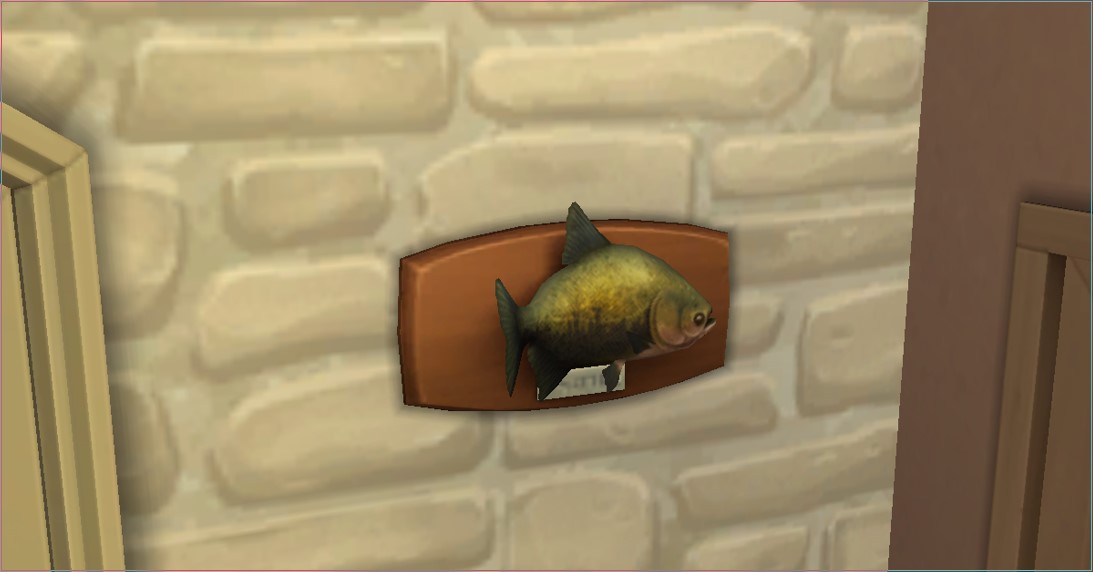 Don't confuse the Tambaqui with a pirahana. They do look similar. 
In Selvadorada, your sims can find different kinds of fish to use as fertilizer. From the waters of Selvadorada is the Tambaqui, waiting to be caught by your sim. 
The Tambaqui is a medium-quality fertilizer that is common in foreign waters. If your sim spends a ton of time in the jungle, they will need to have some sort of food. 
We all know how expensive the market can get for sims. Tambaqui can help your sims quickly grow those bananas to get back into the ruins of ancient temples. 
Why Use Tambaqui
Easily found in Selvadorada
Medium quality fertilizer
Tambaqui details:
$119 - $278
Large size
Common
9. Yellow Perch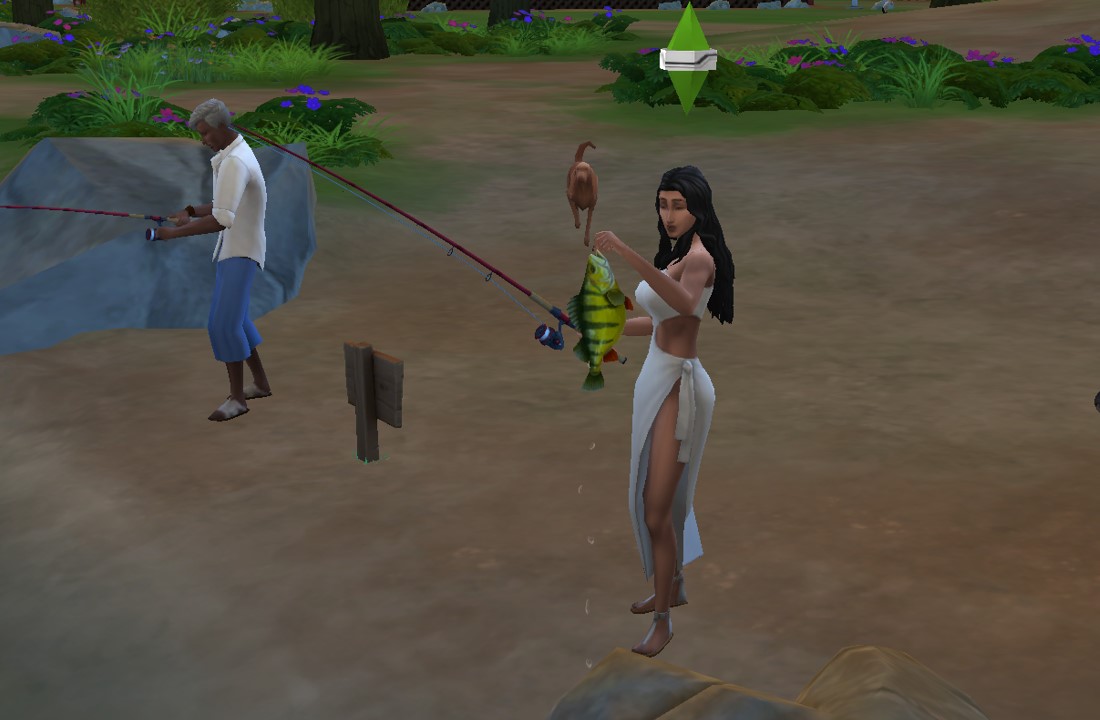 It's still a perch, just yellow.
Your sim begins to learn herbalism skills on vacation in Granite Falls. To grow the herbs they need for their tonic, they need good fertilizer.
The Yellow Perch is common to catch in Granite Falls and is medium quality fertilizer. Not only will your sims quickly grow herbs, but they can grow many more plants in comfort with this fertilizer. 
Yellow Perch fertilizer is a great quick fix for the sim who loves camping. Maybe you will find more than just a fertilizer as you fish for it. 
Why Use Yellow Perch 
Caught in Granite Falls fishing spots
Medium quality fertilizer
Yellow Perch details:
$24 - $43
Medium size
Common
8. Armored Fish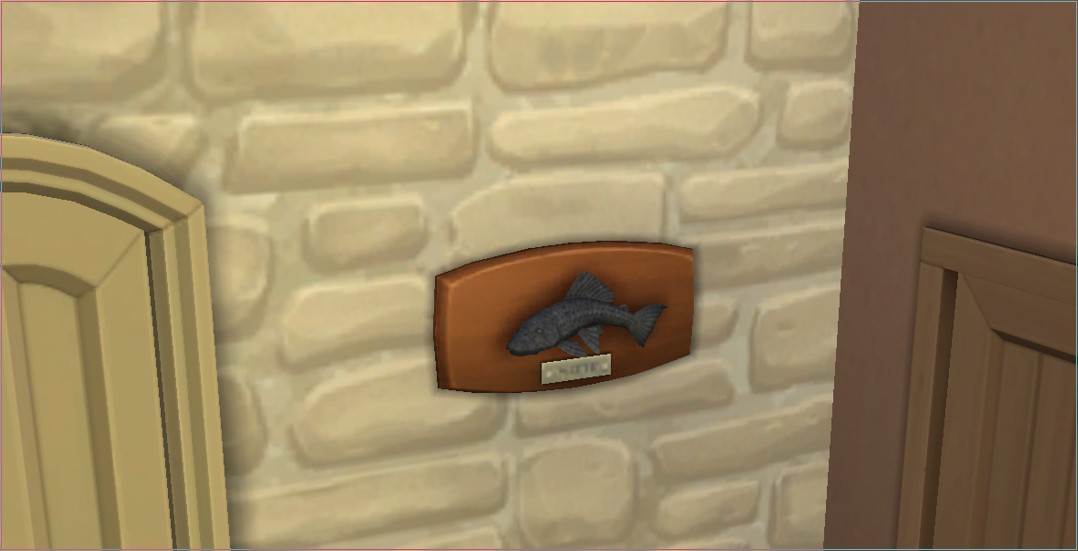 You've heard of sword fish, and now there is armored fish. 
Beneath Omiscan Royal Baths of Selvadorada is a  fishing spot where your sim can find the Armored Fish, another fertilizer. Don't worry; the armor only helps your sims' plants grow bigger and stronger. 
This bizarre fish is complicated to find but remains a medium-quality fertilizer, ideal for any garden. Take the left doorway that faces the Omiscan Royal Baths' gateway to find the fishing spot. 
It can be complicated to find the armored fish since it is a temple in the jungle. Once your sim locates it, your sim will have no issue catching it. 
Why Use Armored Fish
Medium quality fertilizer
Armored Fish details:
$50 and up
Medium Size
Uncommon
7. Wolf Eel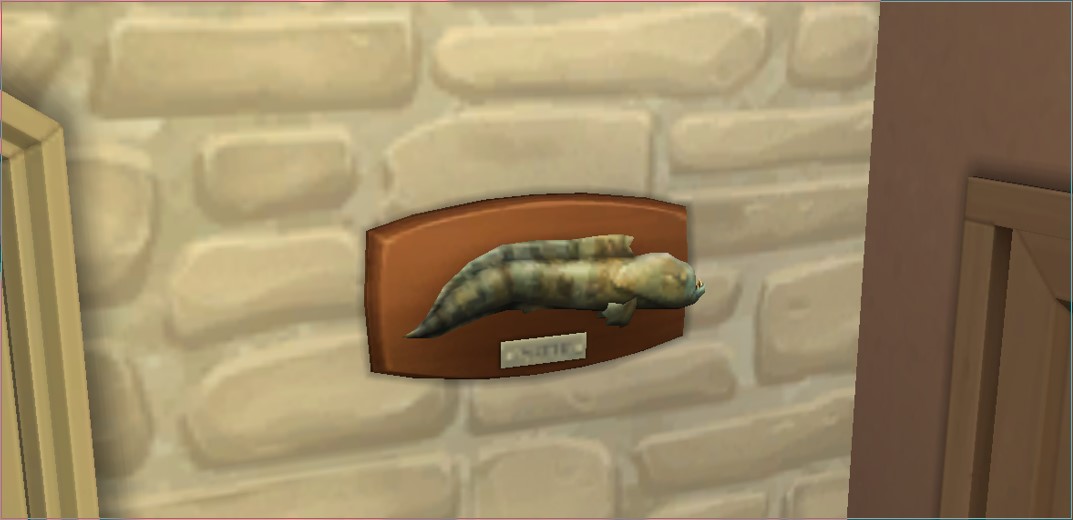 Is it a wolf or an eel? It's a wolf eel!
Back into the Forgotten Grotto swims another creature usable as a fertilizer. With some frog bait in your sim's inventory, your sim will have no issue catching this uncommon Wolf Eel.
The Wolf Eel is high-quality fertilizer and rather large. It is a fertilizer fit for a champion garden that evolves quickly. 
Even though it isn't the easiest to catch, it is one of the best fertilizers in Forgotten Grotto. With high-quality fertilizers, your sim's garden grows much faster than if you used low-quality fertilizers. 
Why Use Wolf Eel
Easy to catch in Forgotten Grotto with frog bait
High quality fertilizer
Wolf Eel details:
$108 - $364
Large Size
Uncommon
6. Tuna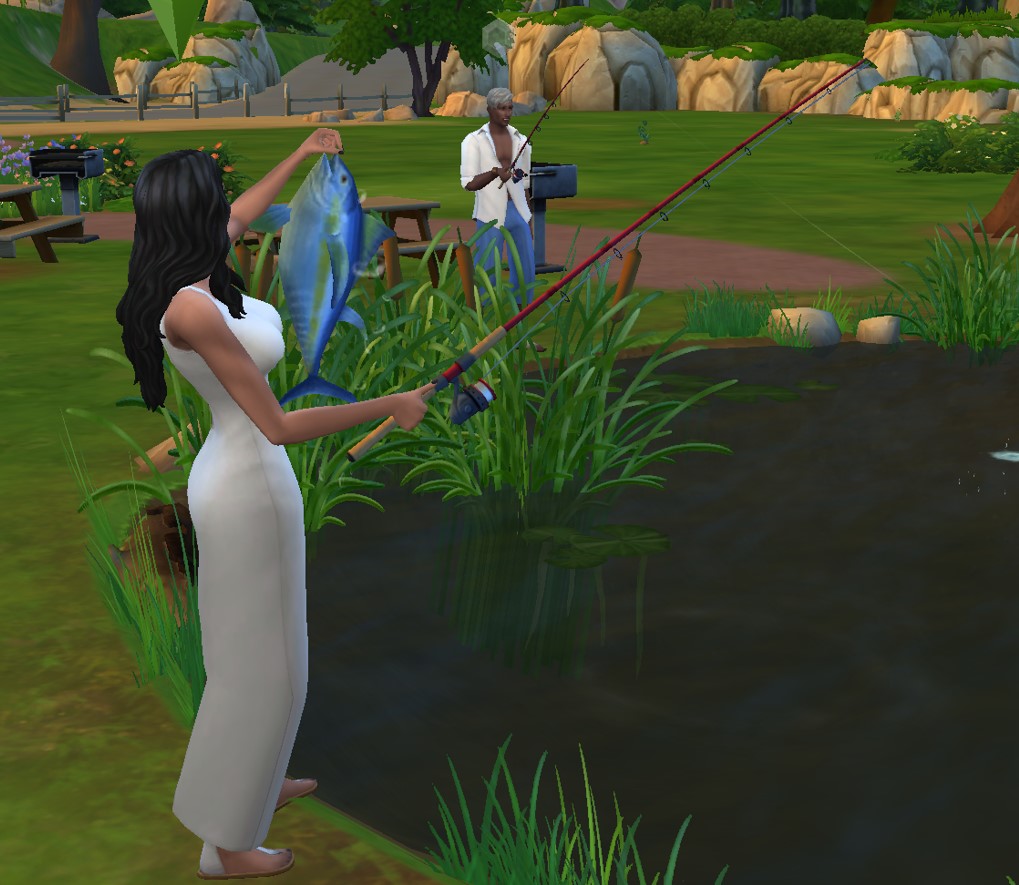 Tuna is a classical fish. Don't confuse it with classical music. 
As we all know, it is considered the chicken of the sea, Tuna. This fertilizer, Tuna, can be found in about any fishing spot in any world. 
Tuna may be very common, but it is a high-quality fertilizer that you can use to improve your garden's production. Once you catch some Tuna, you can create your pond where you have an endless supply. 
Your sim doesn't need to use bait to catch this fertilizer. The number one place to start fishing for Tuna is in San Myshuno. It did come with City Living. 
Why Use Tuna
Found almost in any fishing spot
High quality fertilizer
Tuna details:
$50 - $90
Large size
Common
5. Growfruit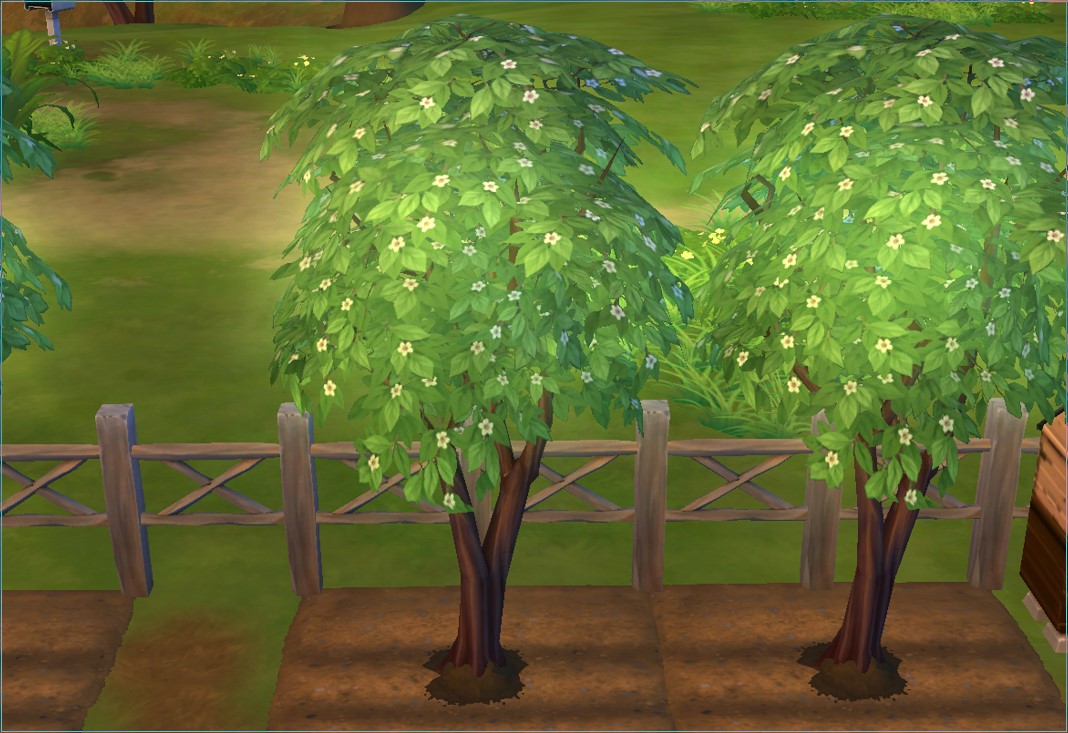 Illumination can be a great asset. Even in the form of fruit. 
It began as a challenge to grow twenty Growfruits that your sim receives from Jasmine Holiday. The reward may have been a simple bedazzled planter, but what we received was one of the best fertilizers in the game. 
The spring challenge is now over, but your sims can still have a 20% chance of finding Growfruit in a rare seeds package. Level 10 garden skill is a must-have to be able to find it. 
Growfruit is the only fruit with high quality for use as fertilizer. The downside is the 20% chance of finding it. 
You could use the bb.showhiddenobjects cheat to locate Growfruit faster. Having a couple of Growfruit trees in your garden would be a brilliant idea. 
Why Use Growfruit
Can find in the cheats
Can get in rare seed packets
High quality fertilizer
Growfruit details:
$50
Originally part of the spring challenge
Rare seed packets 
4. Mountain Lionfish
Deep in the woods you can find a strange fish. 
Go back into the Deep Woods beneath the waterfall and you'll find the rare Mountain Lionfish. Fish alongside the Hermit while trying to catch this fertilizer. 
Though the Mountain Lionfish is rare, it is easy to catch as long as you know where to look. As a fertilizer with very high quality, Mountain Lionfish is ideal to use in your sim's garden. 
If you want to take the time to vacation for the Mountain Lionfish, it is worth it. You can't go wrong with any high-quality fertilizer that makes your garden grow into amazing plants. 
Why Use Mountain Lionfish
Easily found in Deep Woods of Granite Falls
High quality fertilizer
Mountain Lionfish details:
$166 - $900
Large Size
Rare
3. Sturgeon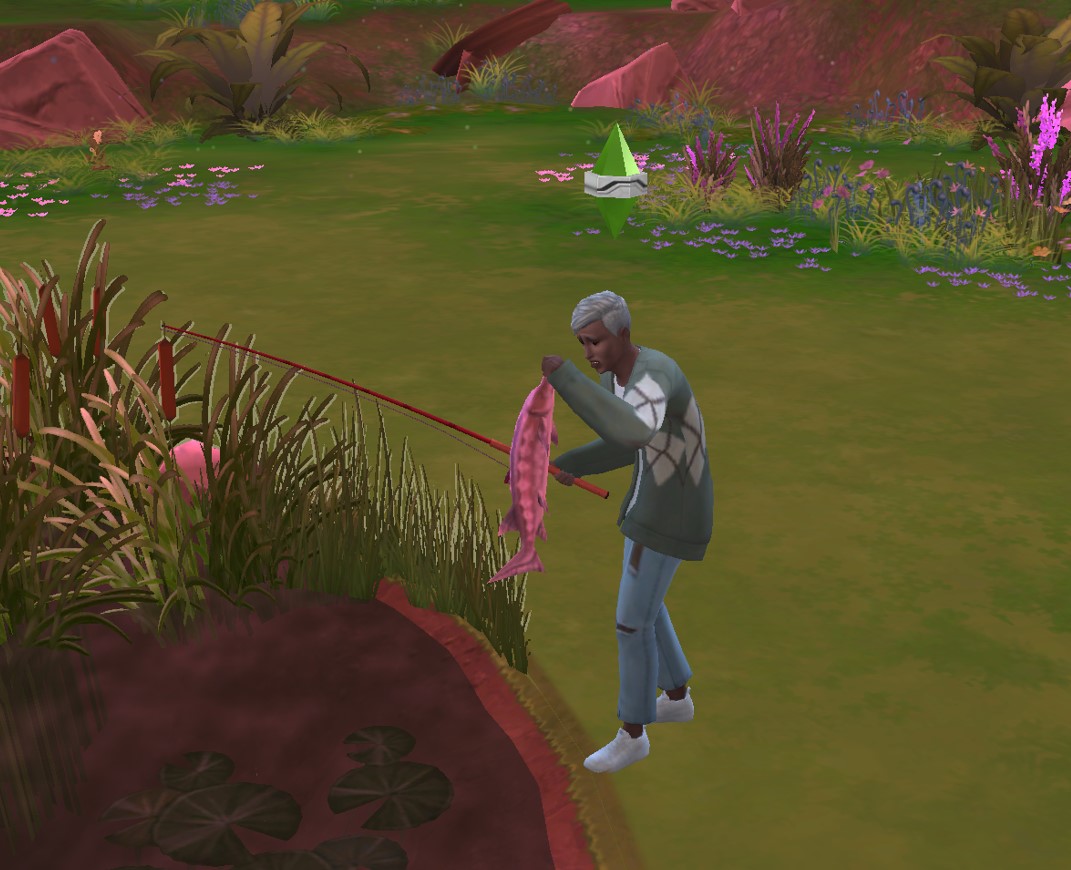 Larger than life, Sturgeon is useful in many ways. 
Let's take a look in our favorite little brook to find a Sturgeon! The Sturgeon is a rare fish found in Oasis Springs Park, in a pond in Willow Creek, and Forgotten Grotto. 
Sturgeon has been a favorite fertilizer due to its high quality. You can find this fertilizer in the Sylvan Glade too.
Plant an entire garden using the Sturgeon to make the plants big and juicy. With this high-quality fertilizer, your sim will have high-value products perfect for selling or making your sim a grand feast.   
Why Use Sturgeon
Fairly easy to find
High quality fertilizer
Quickens Evolution
Sturgeon details:
$140 - $3000
Rare
Large size
2. Salmon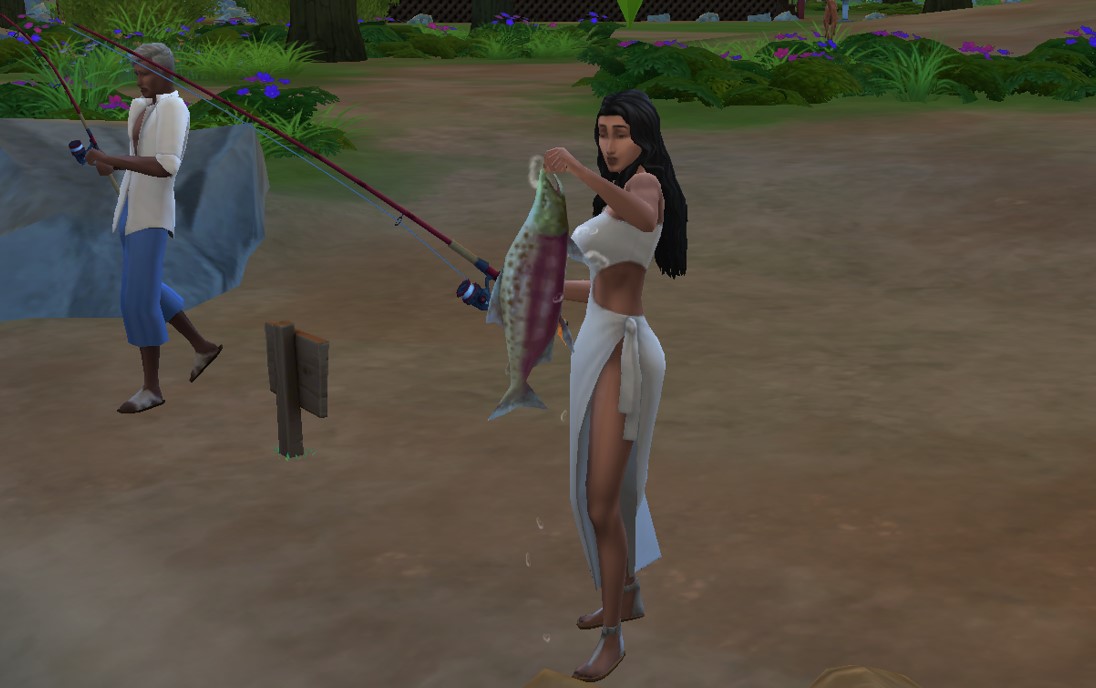 Salmon isn't just for eating. 
From base game to now, Salmon is in most fishing places that you can find. Salmon is a large-sized fertilizer that is ideal for large gardens. 
With larger gardens, you want a high-quality that is easy to find. Salmon is the ideal fertilizer for that situation. 
Create a pond of your very own to place Salmon in. With Salmon as your fertilizer, your garden will grow into a garden of beautiful lush plants. 
Why Use Salmon
It's everywhere! It's everywhere!
High quality fertilizer
Salmon details:
$90 - $342
Large size
Common
1. Bee Boxes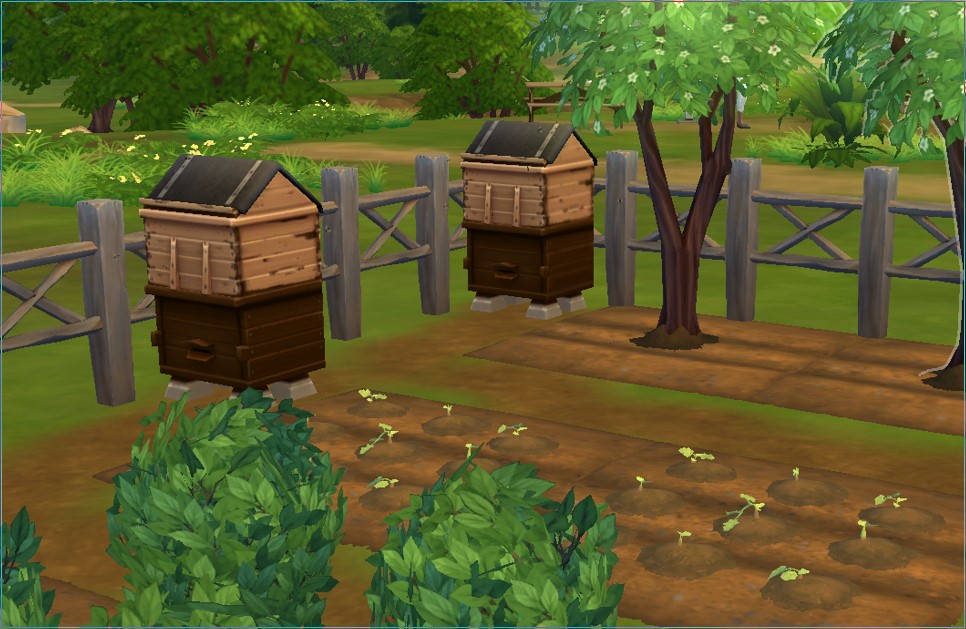 Better BEE-lieve it. Your sims will be buzzing about this.
When you're looking for fertilizer for your sims to use, sometimes it is best to look outside the box. Or look inside the Bee Box. 
Bees are not the first thing you usually think of when fertilizer comes to mind. Just like in real life, bees can pollinate your plants in Sims 4. 
When you use a bee box in your garden, it will automatically fertilize the plants for you. It will also stack with other fertilizers you decide to use on your plants. 
Purchasing the bee box will cost 265 Simoleons each. Try out different positions for your Bee Boxes to go for the ideal fertilization. 
Not only are they great for automatic fertilization, but your sim will also get honey. Build a bond with your bees, and those bees will perform even better. 
Why Use Bee Boxes 
Automatic fertilization from the bees
Stackable effects with other fertilizer
Get honey as well as fertilizer
Bee Boxes details:
$265
Stacks with any fertilizer that has been used
Passive - automatic use
Bond for better outcome
Image Gallery