What is Kingdom Hearts 3 About?
Updated: 05 Feb 2019 12:05 am
Sora is back and more HD than every before!
So, What is KH3 All About?
Not to long now before Kingdom Hearts III finally hits the shelves! Push back after push back fans have patiently remained loyal to the Kingdom Hearts team and their endeavour to create the biggest game of the franchise. What can we expect this time? With the RPG Action style of Final Fantasy, and the colorful worlds of Disney colliding it's a game series of a different caliber. Here's a list of things to know about before heading out on your adventure with Sora.
Story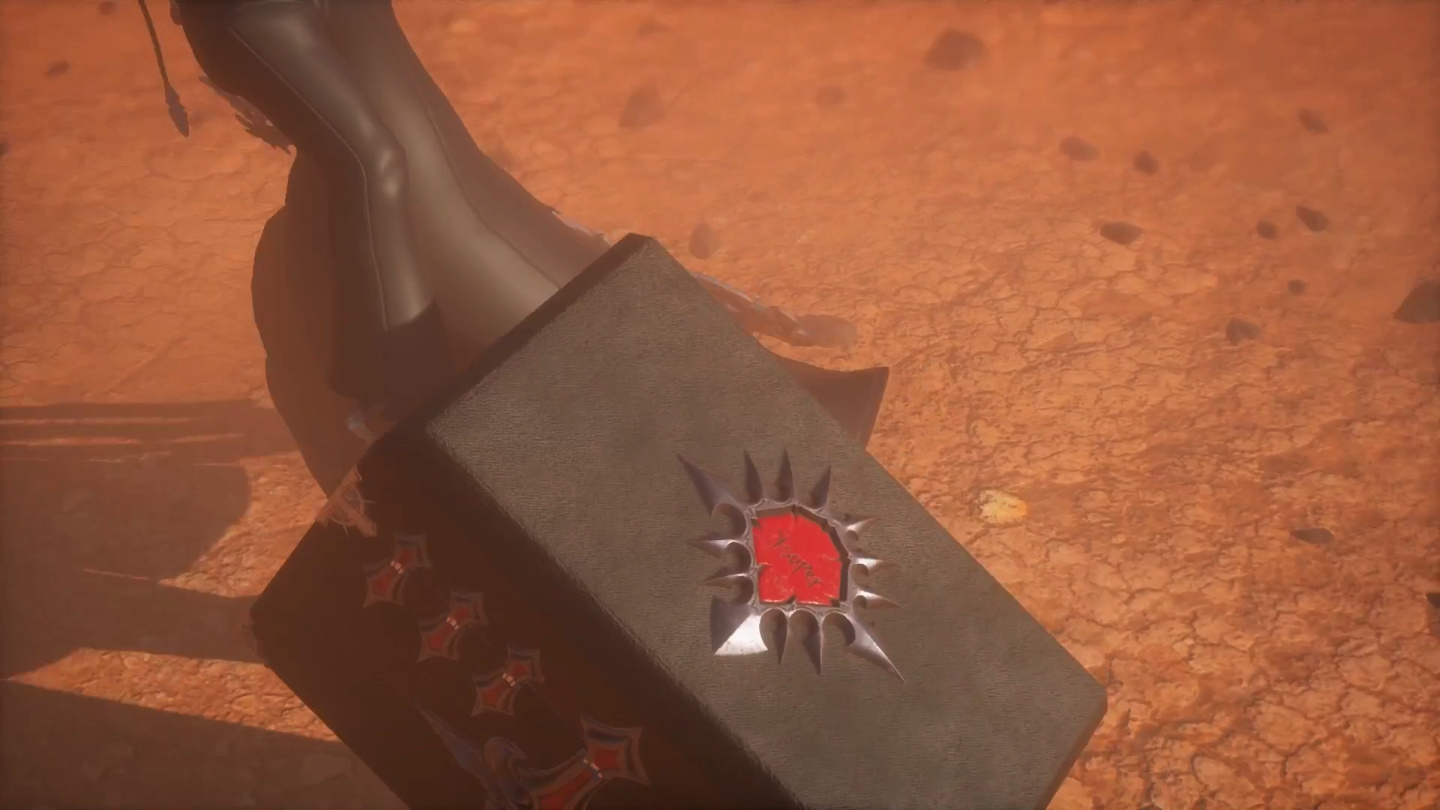 Luxu dragging a black case through the Keyblade Graveyard
From what we've seen so far in trailers the main focus will be the battle between Sora and Xehanort. Continuing immediately after the last piece of the timeline, Dream Drop Distance, Sora is off on another adventure to find the seven guardians of light. He has completed his Mark of Mastery exam and now the final showdown will begin. With 80 hours of new gameplay and gorgeous cutscenes this will definitely be an unforgettable adventure. The biggest mystery fans have speculated about is this black box everyone is after(Picture above). Shown in Kingdom Hearts Back Cover we see Luxu dragging a big black box with red markings on it through the Keyblade Graveyard. At Olympus Coliseum Maleficent and Pete have returned and were asking Hades about it too. What on Earth could be inside that everyone is after?
Gameplay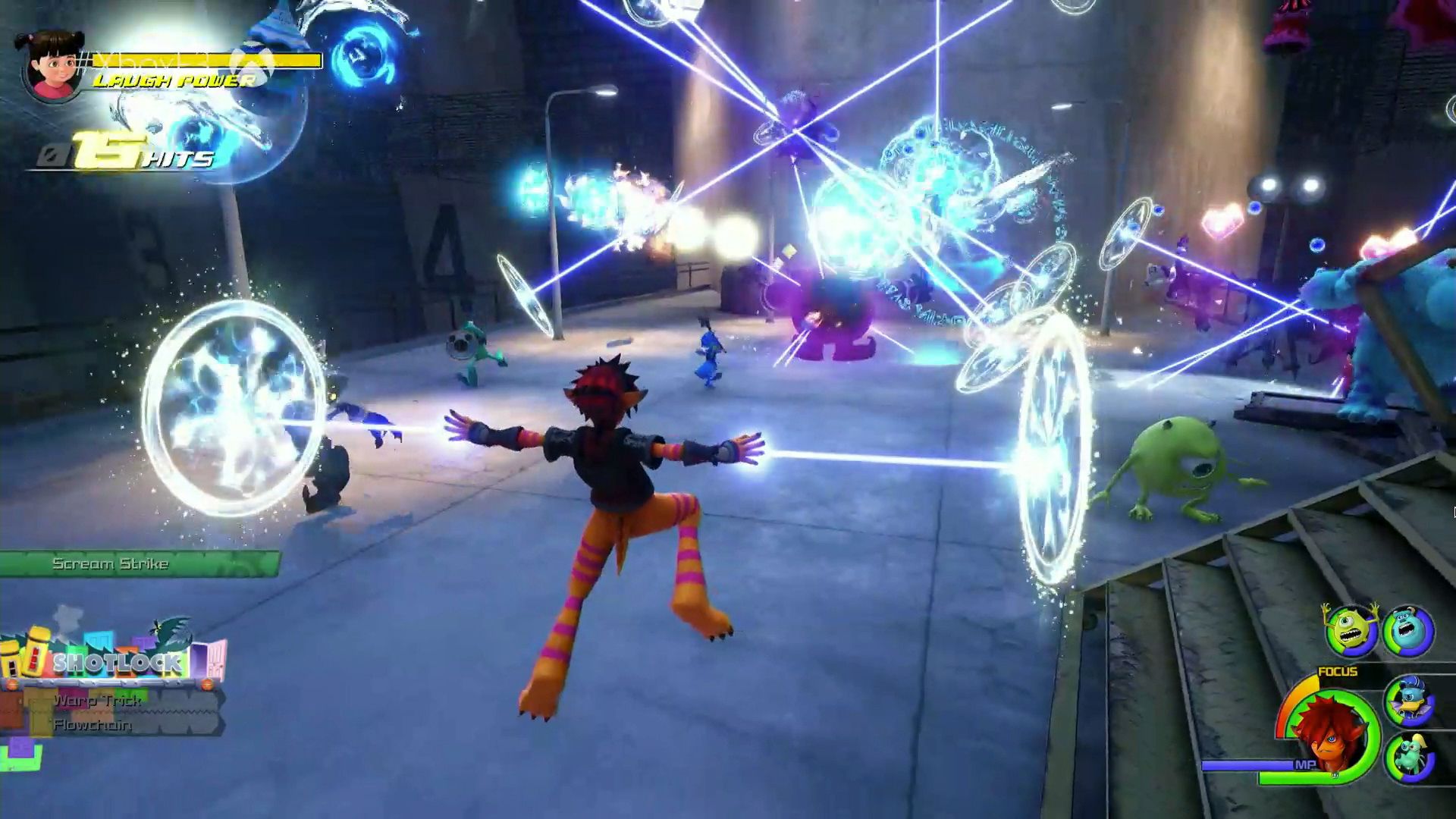 Sora in his monster form fighting along side Mike and Sully in Monsters Inc.
New gameplay mechanics have also been introduced. The main element of this hack and slash style combat is, of course, your trusty Keyblade. Each Keyblade has two transformation sequences that go along with combos pulled off by the player. They correspond with each of their unique world based designs. We also see Flow abilities in the form of Disney amusement park rides which Sora can trigger when fighting enemies large and small. Also, instead of just two interchangeable companions to fight alongside Sora, the party will be able to carry two additional party members along with Donald and Goofy. That's a team of five in all, and a whole lot of new Keyblades.
New Keyblades
Here is a compiled list of the new Keyblade artworks that has been released by Square Enix, each with their own special designs.
Big Hero 6
Frozen
Hercules
Kingdom Key
Monsters, Inc.
Pirates of the Caribbean
Shooting Star
Tangled
Toy Story
Winnie the Pooh
Midnight Blue (Pre Order PS4)
Phantom Green (Pre Order Xbox One)
Starlight (KHUX)
Dawn Till Dusk (Amazon)
Characters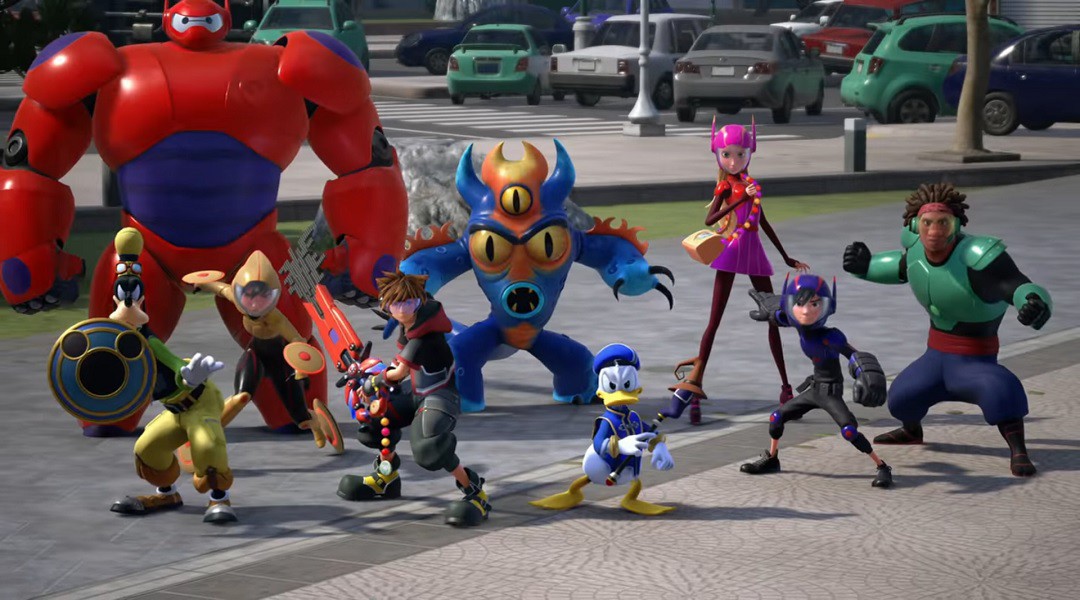 Big Hero 6 stands with Sora against the Heartless
More party slots means many new characters to join your team! The new characters announced so far are: Buzz Lightyear and Woody; Rapunzel and Flynn Ryder; Mike and Sully; Elsa, Anna and Olaf; and Baymax and Hiro. All with new team moves and combat for each character. Also returning characters will be rejoining Sora: Hercules, and Megara; Jack Sparrow; and Winnie the Pooh.
Visuals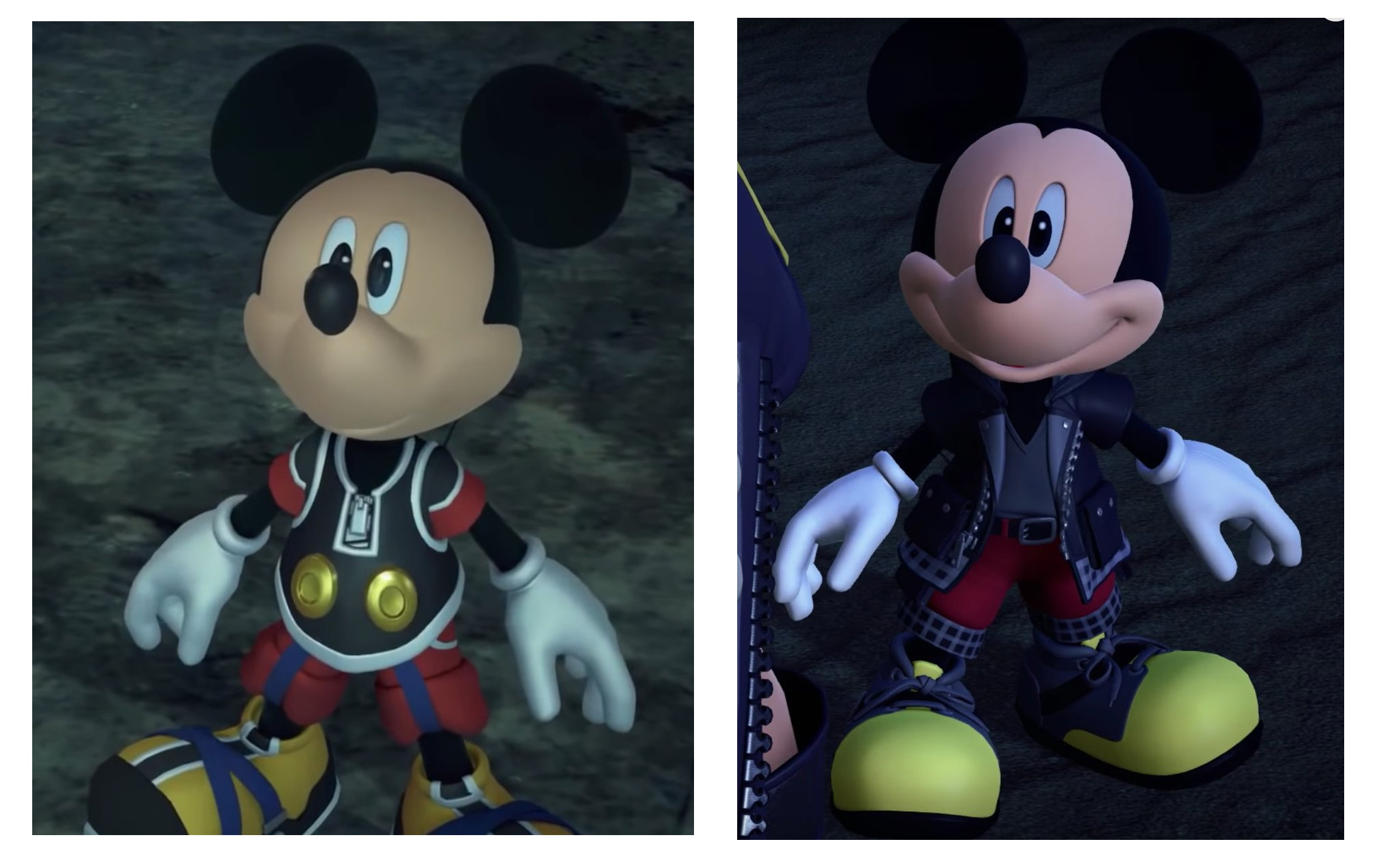 Mickey from Kingdom Hearts 2.8 (left) and Mickey from Kingdom Hearts III (right)
The picture of Mickey above is him in 2.8 Final Chapter Prologue (left) and Kingdom Hearts III (right). This picture speaks for itself. The graphics are sharper and more detailed than they ever were before. It's amazing how far video games have come from the old days of the Playstation 2 to present. That whopping 40GB of data has got to be used for something. The gorgeous lighting, and clean HD look of this game might just be worth the thirteen years of wait!
Utada Hikaru
Who could forget a new theme song by Utada Hikaru feat. Skrillex. It wouldn't be a Kingdom Hearts game without the lovely voice of Hikaru to accompany the traditional introduction sequence of the game. Her new singles are called "Don't Think Twice" and "Face My Fears"
Kingdom Hearts has a lot to offer story and gameplay wise, I'm sure fans can't wait to play it. After thirteen long years the wait is finally over, and the Dark Seeker saga has come to an end. If this game is everything it says it is, I see awards being won in its future.
Related Articles
Image Gallery