Top 10 Best Sniper Games Loved By Millions Worldwide
Updated: 28 Feb 2020 3:18 pm
Scoping out the enemy
One shot, one kill. Let's countdown the best sniper games to play right now
Sniper fans will remember that this was one of the best sniper movie scene of all time.But sometimes, a great movie isn't enough.
So here are the best sniper games that let you take control.
10. Battlefield V
Battlefield V Sniper Gameplay
The first game on our list is Battlefield V. The Battlefield series is known primarily for its Player vs Player online gameplay, and naturally for a team based game, a sniper class, called Recon, exists.
Set during World War II as a follow up to its predecessor Battlefield 1, the weapon selection is adequately theme around older weapons, with the sniper class repping the KAR 98.
New to the series is a continuous multiplayer campaign, likely to simulate the concept of an ongoing war. Battlefield V will release on November 20th, 2018.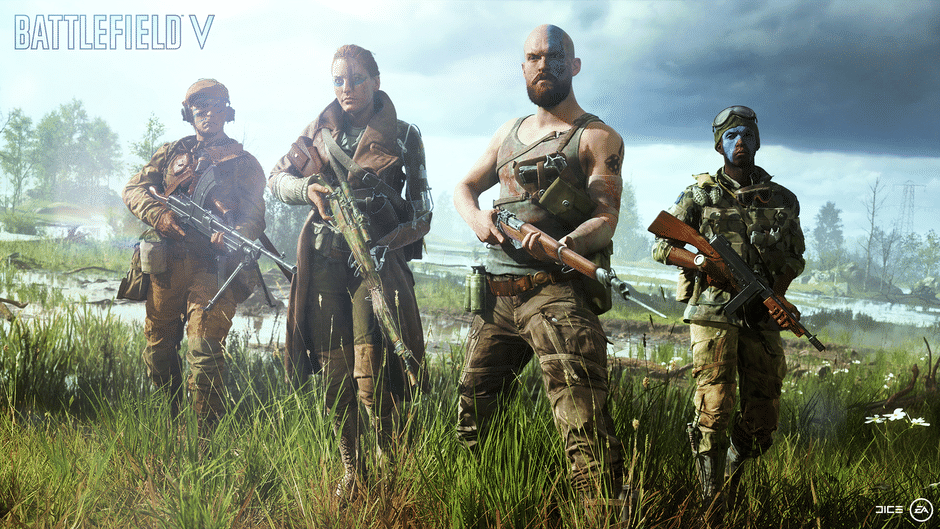 Armed and ready for conflict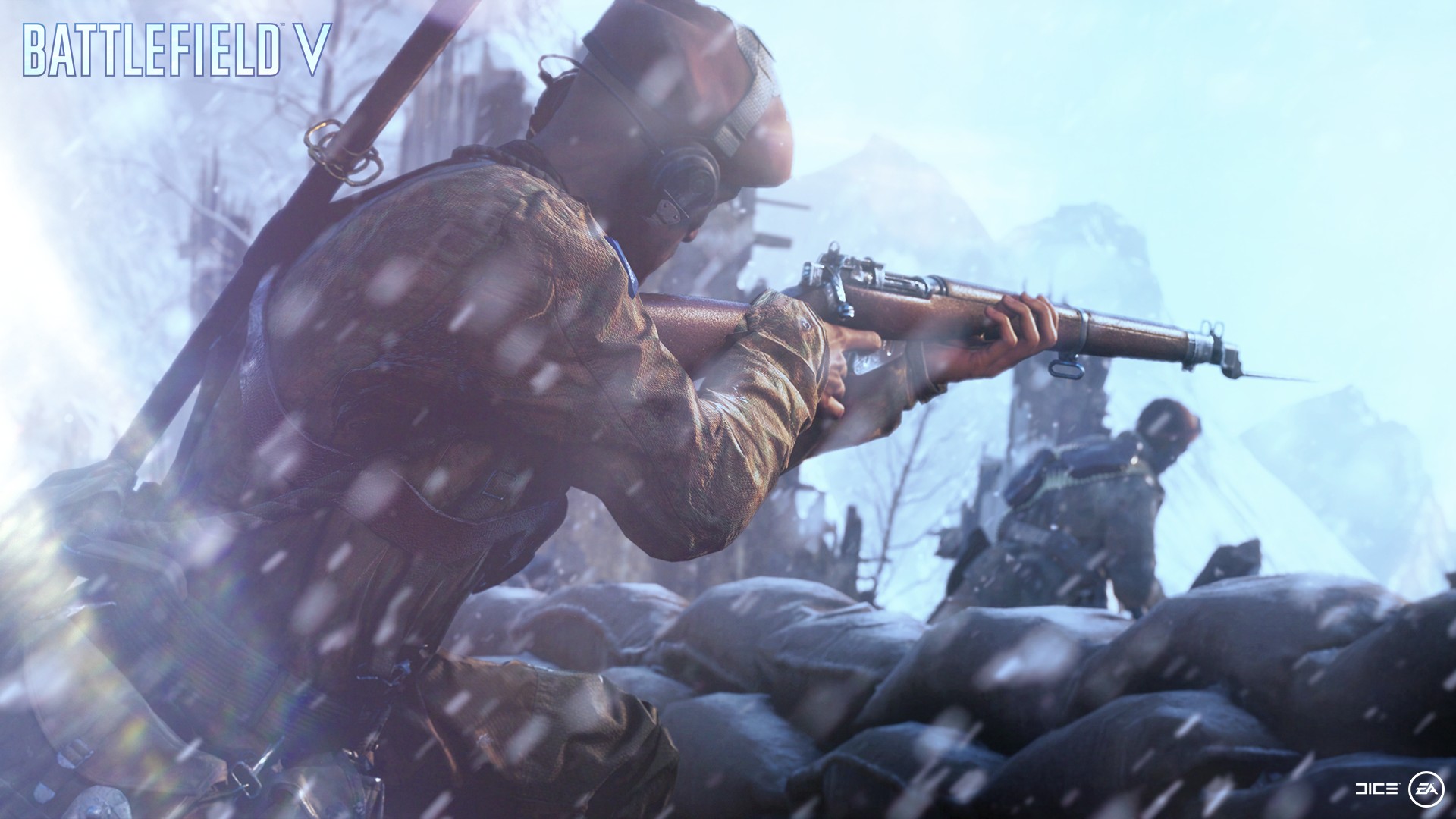 You're never not in conflict in a Battlefield game
9. Counter-Strike: Global Offensive
CS:GO Sniper Gameplay
One of the most popular first person shooter games ever made, Counter-Strike focuses on fast paced gunplay amidst its matches.
One of the more recent edition and arguably most popular iterations of the series, Global Offensive, is as hasteful as ever. Snipers often reign supreme in these game, producing weapons that all but assure a kill if your shot connects.
Instead of a traditional recon role, snipers in CSGO are aggressive range players, using distance to make up for the short fire rate as a means of protecting their dangerous killing capacity.
Counter-Strike: Global Offensive is perhaps the oldest game on this list, released all the way back in 2012. Its age in this case should be a testament to its quality.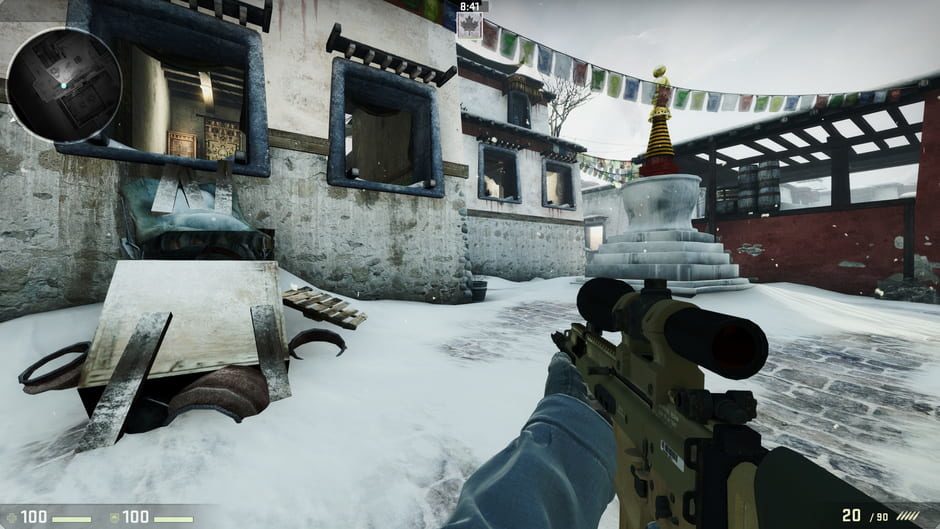 The enemy is never too far away.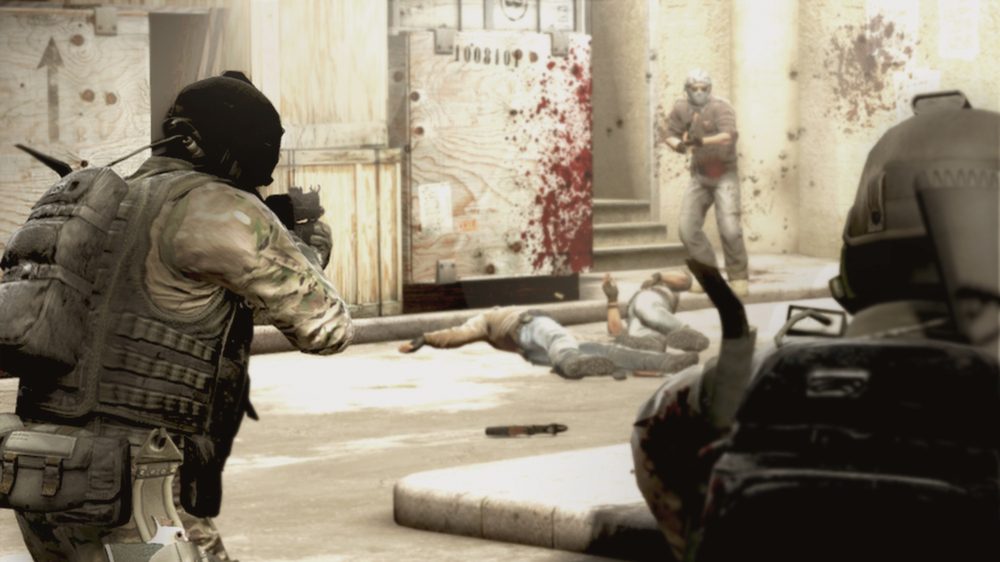 It looks like the Counter-Terrorists might win, here.
8. Escape From Tarkov
Escape From Tarkov Sniper Gameplay
Perhaps the most experimental game on this list, Escape From Tarkov is a loot based shooter with permadeath elements.
You are essentially tasked with exploring a fictional Russian region known as Norvinsk that is amidst a destabilization affair. Currently, as the game is in early access, there's not a campaign or mission mode to speak of, you're tasked with exploring sections of the region as if they were levels, fighting AI and other players that enter the session.
Gunplay is intense, deadly, and next to something like the Milsim ArmA franchise, the tension of seeing anything hostile move produces a sense of fear. Instead of being aggressive as an arcadey type of shooter, hesitance may in fact be the factor to determines what allows you to survive.
Sniping gameplay plays a strong role by playing as a ghost, hiding in the area and picking at prey.
There's no currently announced release date to Escape From Tarkov, but purchasing it now grants you immediate access to the early access build of the game.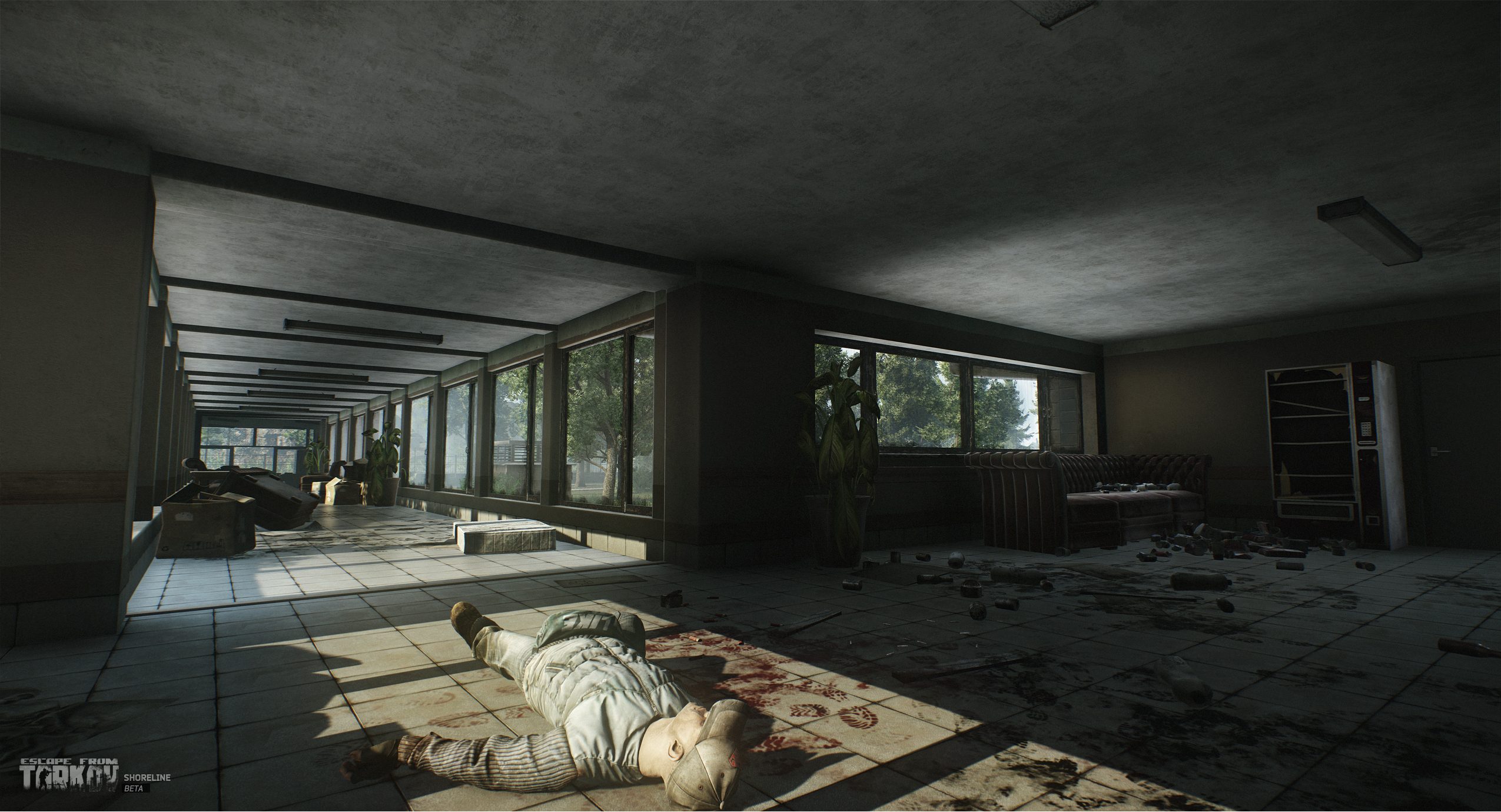 Every place in the game feels like a warzone.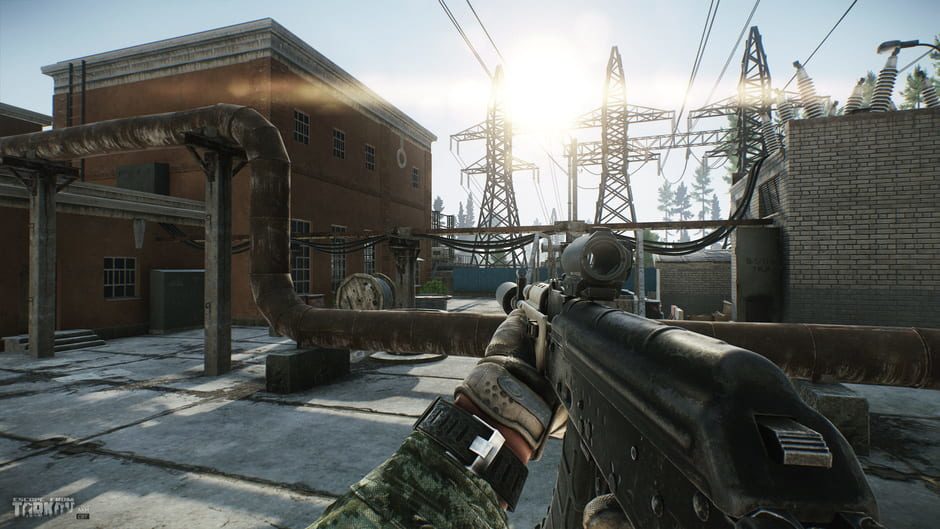 You can customize your guns in this game.
7. Ghost Recon: Wildlands
Ghost Recon: Wildlands Sniper Gameplay
The most recent entry in the Ghost Recon series is also the most ambitious. Wildlands, the first open world game in the series, allows you and up to three other players to take down a drug cartel in Bolivia. By the nature of it being an open world game, it means it escapes the linear nature of prior games and allows deeper player complexity and freeform gameplay.
Naturally, by playing the game as a sniper, it allows you to help recon the location and plan an approach with your friends. Do you and your friends pick out people from outside the compound, or do you play the role of overwatch, giving intel to your friends as they inch closer, taking out hostiles when the moment arises?
Ghost Recon: Wildlands came out last year, but its still being supported with content with a second season pass, so the game still has an active player base.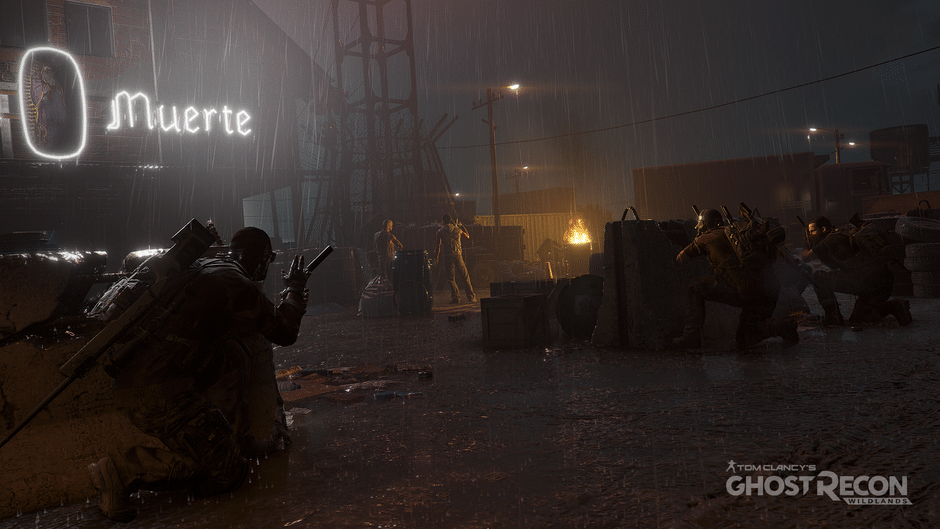 Sneaking up on the enemy is just one approach out of many.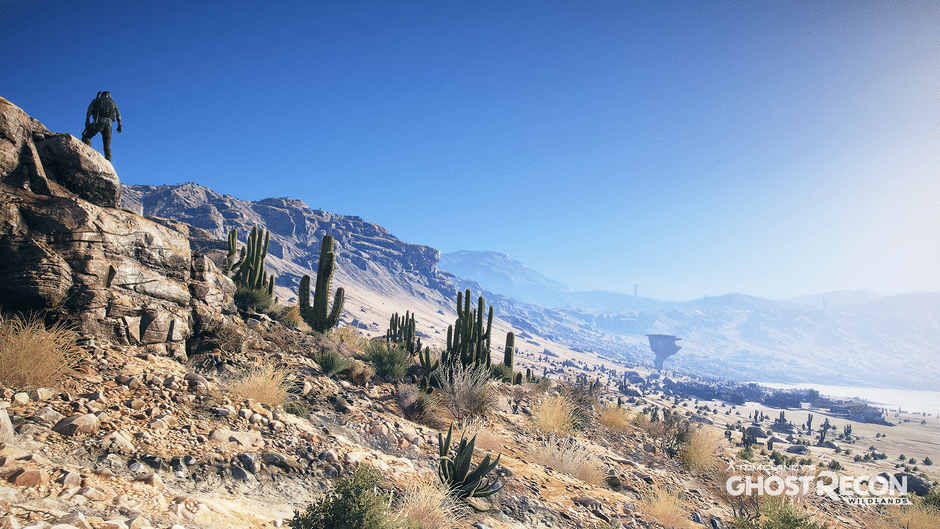 Scouting the nearby surroundings.
6. Hitman: Sniper Assassin
Hitman: Sniper Assassin Gameplay
When it comes to stealth games that have sniper gameplay, very few do it with enough class and weight as the Hitman franchise. As early as the first game, Codename 47, you're tasked with taking out your first contract with a sniper rifle. This weapon has proven so popular in the franchise that later games were focused entirely on it; Hitman: Sniper Challenge was a standalone bonus game that was a prequel to Hitman: Absolution, and focused solely on sniping. A few years ago Hitman: Sniper released on mobile phones, expanding on that concept. But when it comes to Hitman: Sniper Assassin, the most recently release Hitman game devised around it, it's perhaps the deepest one yet.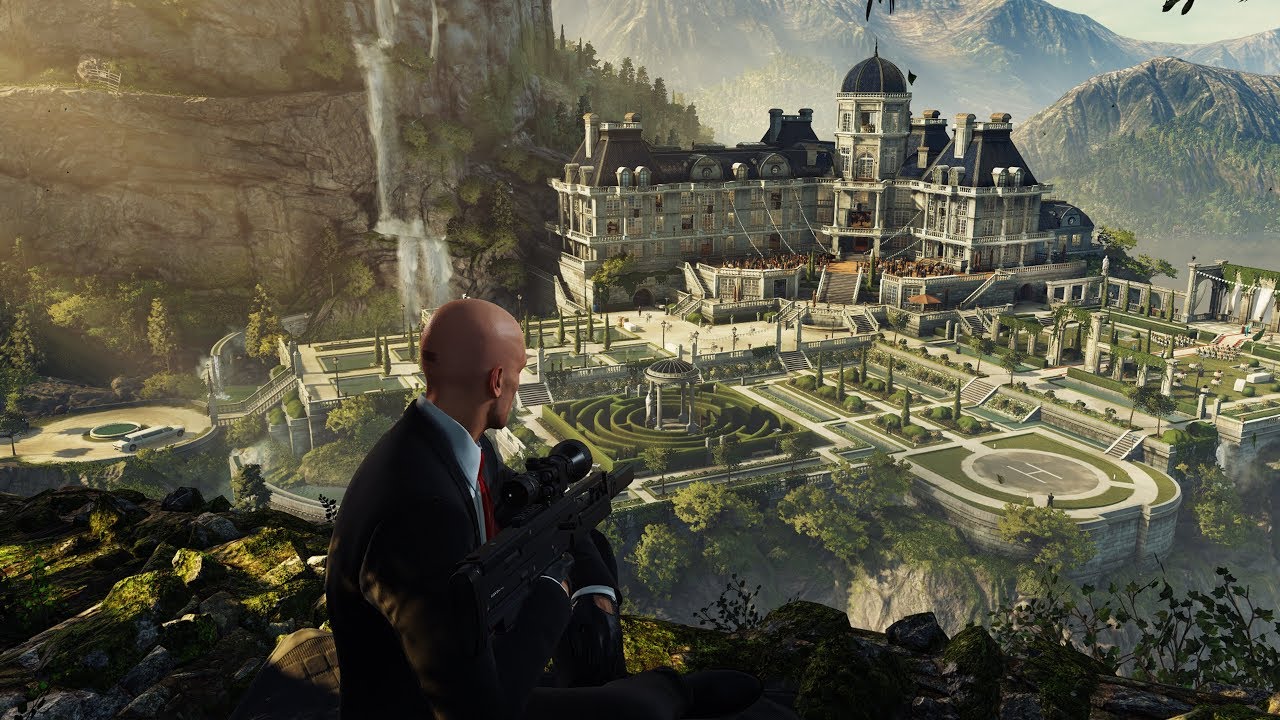 Agent 47 about to begun the hunt.
Sniper Assassin is part bonus game, part standalone game, and part linked game with the upcoming HITMAN 2 (which is really the seventh main game in the franchise, but the second in the planned HITMAN trilogy). Currently it exists on one location, but what gives this great replayability is Hitman's puzzle like nature. There's a near endless amount of ways and routes to take out your targets, and for the first time ever, co-op play is supported with two new characters to the series.
Sniper Assassin plans to be updated in the coming months as well due to its connectivity with HITMAN 2. IO-Interactive, the developer of the Hitman series, has promised more maps and content for this game particularly. Sniper Assassin is currently available only by preordering HITMAN 2.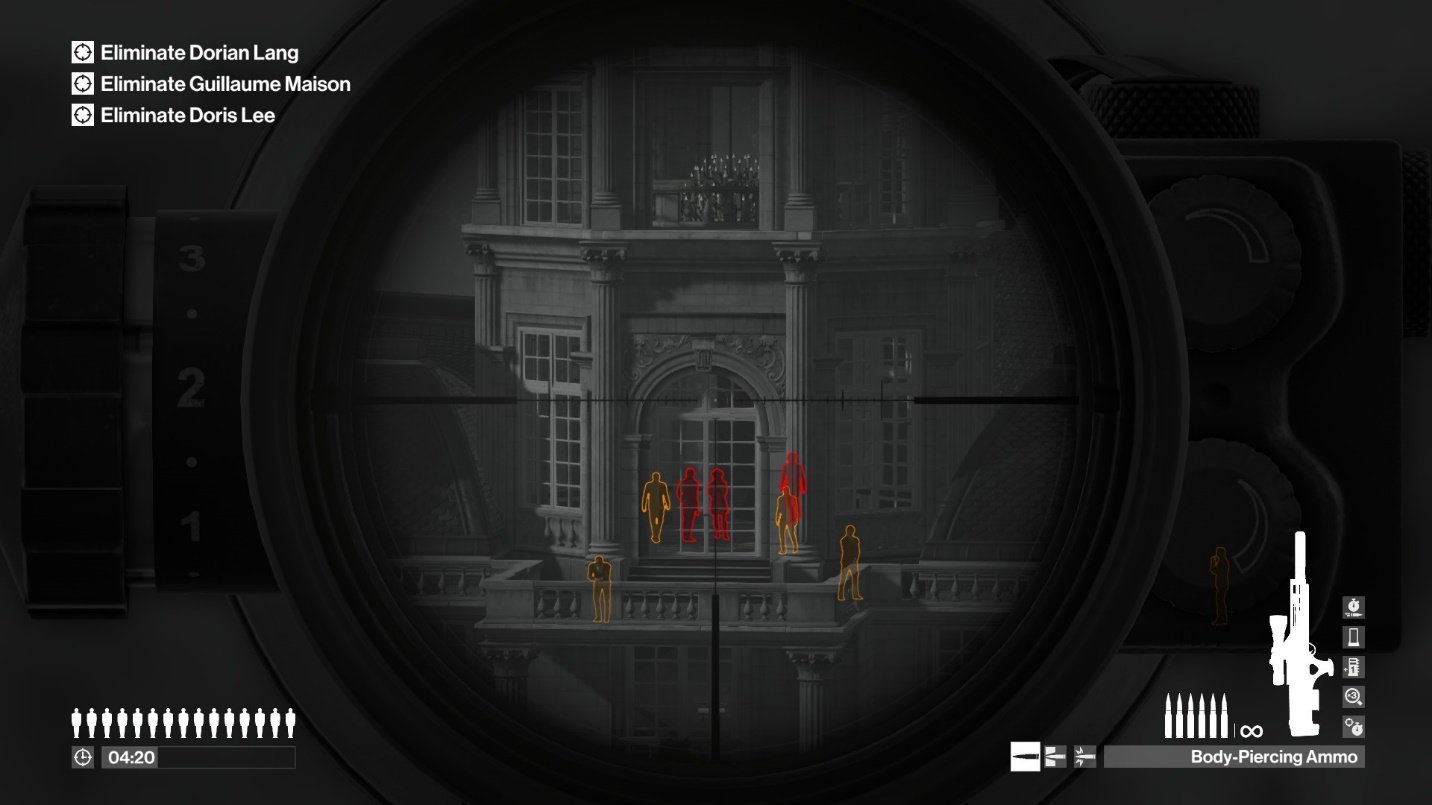 Target in sight.
5. Insurgency: Sandstorm
Insurgency: Sandstorm Sniper Gameplay
Insurgency is an interesting series. Parts of it feel like Counter-Strike but less arcadey, and parts of it feel like ArmA but more arcadey. Insurgency: Sandstorm is the second title in the series and is an upcoming shooter where lethality is the name of the game where two teams of 16 players aim to defeat the opposing team. Much like Tarkov, sniping gameplay looks like it could reign supreme if players stick to the shadows, taking out what moves, as it doesn't take much to kill or be killed.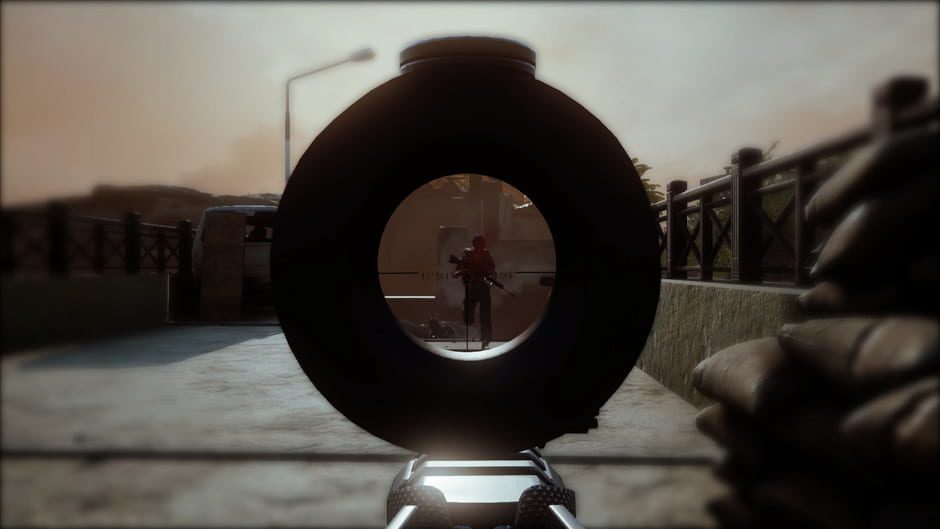 Seeing someone is a source of tension in this game.
Insurgency: Sandstorm launches September 18th, though if one preorders now, they are granted access to a beta which starts from August 30th until the game launches.
Not seeing anyone, even for a moment, is a small respite to relax before it picks up again.
4. PlayerUnknown's Battlegrounds
PUBG Sniper Gameplay
One of the most popular games and genres of the last few years, PlayerUnknown's Battlegrounds needs little introduction. One of the premier "battle royal" games that has a history all the way make as an ArmA mod, players engage in a free for all in a location that funnels players further inward, preventing camping.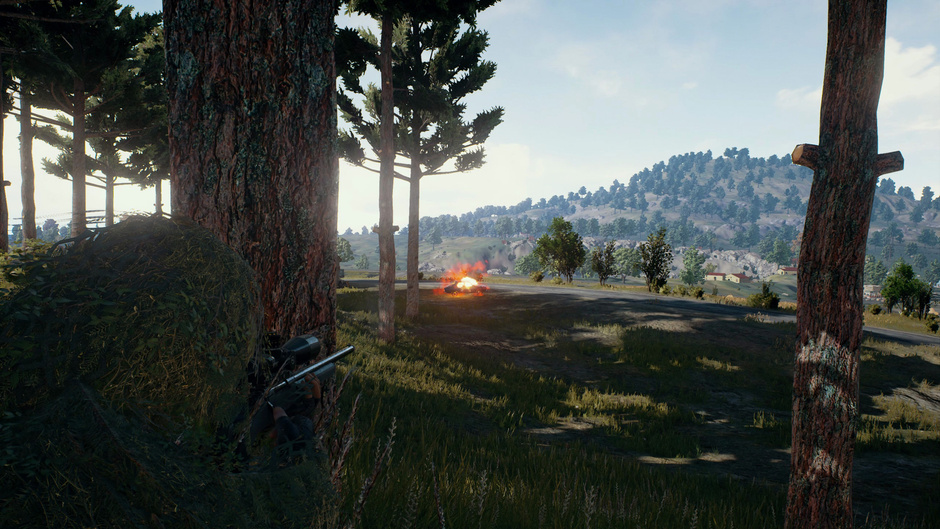 Foliage gives great cover in forests.
For sniping players, this creates a unique challenge; you can't stay housed up in one location forever, for your threat is the barrier that closes off more of the map just as much as the opponents. Owning the battlegrounds this game has to offer involves a mixture of stealth and a mixture of aggression, which is a very interesting dynamic when compared to other games on this list.
PlayerUnknown's Battlegrounds released last year, and is still one of the most popular games on PC.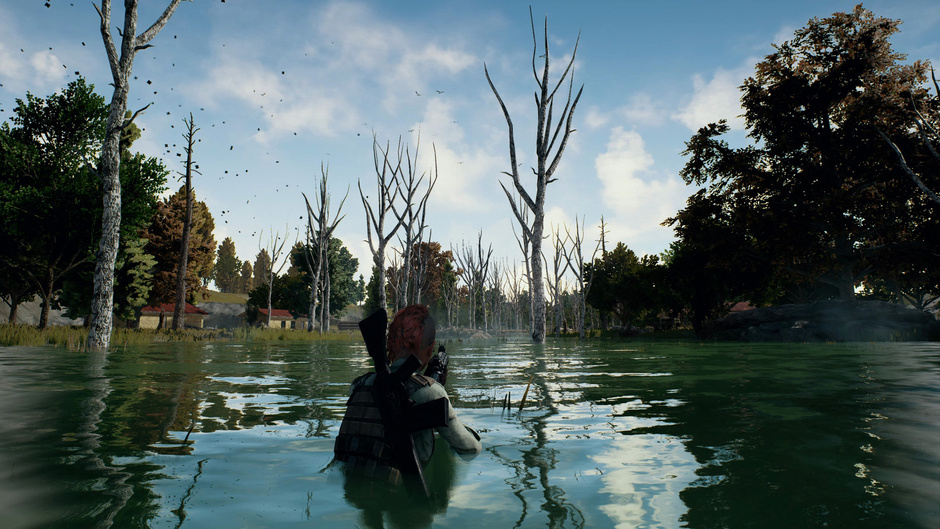 Keeping a visibly low profile helps, too.
3. Sniper Elite 4
Sniper Elite 4 Gameplay
Proudly boasting the sniper focus in the title, the Sniper Elite series is one of the few shooter franchises where sniping is the primary aspect of gameplay, instead of something supplemental. In fact, most traditional weapons are to supplement the sniper gameplay. Unique to this game is a much larger sandbox environment to explore, snipe, and take down targets. Similarly, these games have a brutal bullet cam, slowing down time and letting you take in the shot -- and impact -- of your actions onto the enemy, letting you see broken bones and shattered organs.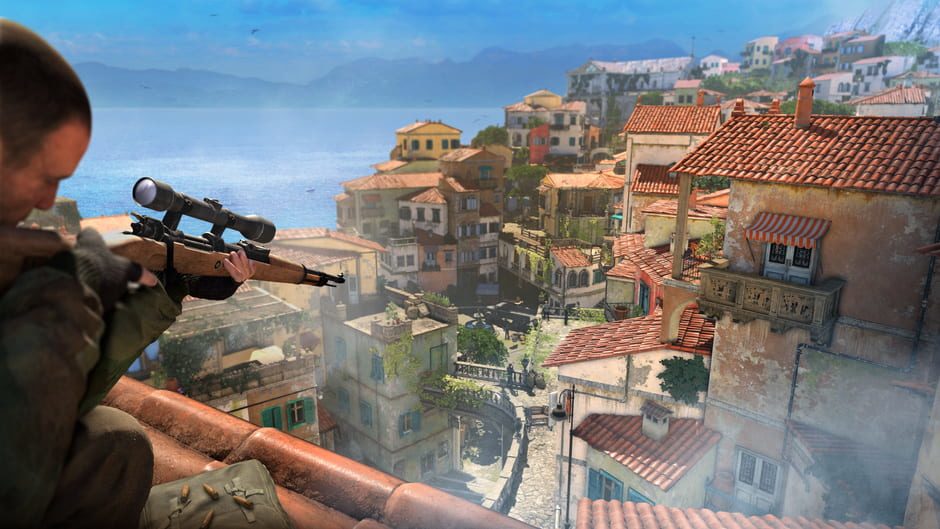 A coastal town occupied by opposing forces.
For people looking for additional challenge, the game features a realistic setting that, among other things, makes ballistic drop from your gun more pronounced. For additional challenge or fun, consider bringing a friend, as it can be player cooperatively.
Sniper Elite 4 released last year.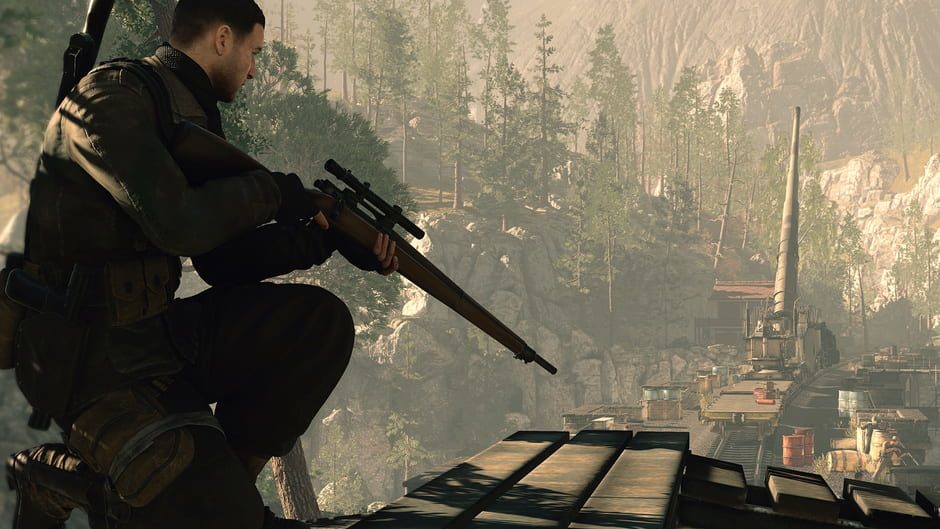 Scoping out and picking your shots is the name of the game.
2. Sniper: Ghost Warrior 3
Sniper: Ghost Warrior 3 Gameplay
The Sniper and Sniper Elite seem very similar at first. Both obviously don't shy away from the fact they're sniping games, and both feature brutal bulletcams. But where they start differentiating is in environment; Sniper Elite is set in the period of World War II, and Sniper: Ghost Warrior is set in the modern day.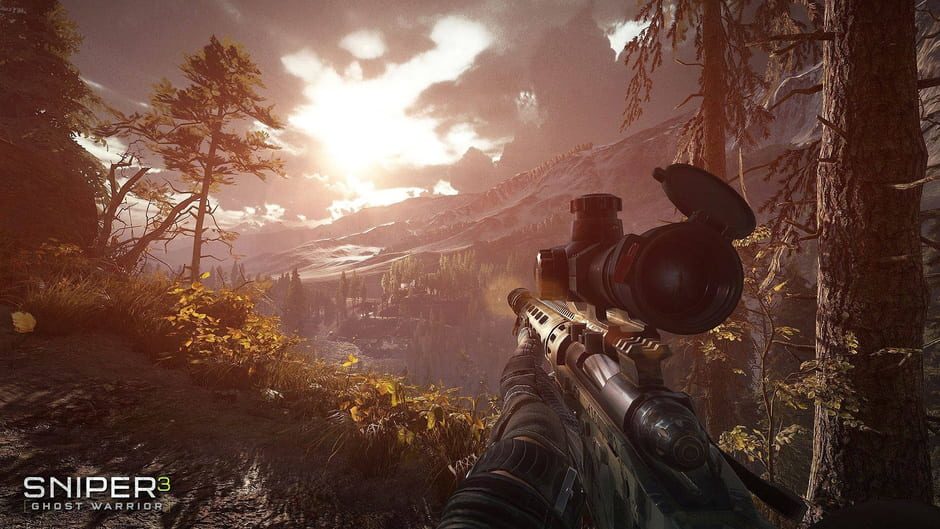 The scenery may be pretty, but what you're doing there is not.
Unique to this title in the series is it's the first one set in an open world. The gore from the bulletcams is somehow more grotesque than even Sniper Elite, for instead of seeing what the bullets do internally to your targets, you see heads literally explode from bullets.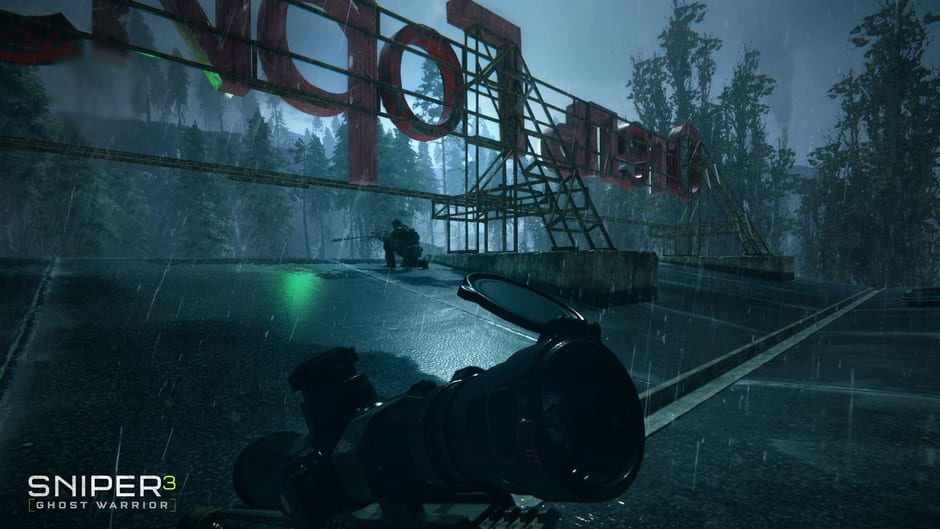 Is that friend, or foe?
Sniper: Ghost Warrior 3 released last year.
Image Gallery