12 New PC Games That You Must Play in 2015
Updated: 05 Aug 2015 3:16 am
The year's best games!
Looking for the best new pc games to play this year? Let us help you out!
2015's turning out a pretty swell year for us gamers. And even though we're already past the halfway point, it looks like we still have more to look forward to.
Here, then, are the 12 New PC Games That You Must Play in 2015. You've probably already played some of these, while the others have yet to be released. Either way, we're pretty sure these are the games that will tattoo 2015 in our minds as one of the best years in gaming.
12. Assassin's Creed Syndicate
It's about time they set one of these games in England.
Assassin's Creed Syndicate takes place in London during the twilight years of the Industrial Revolution. Aside from being able to switch between two main characters – Jacob Frye and his sister Evie – we can expect lots of new things from the game. Envy Batman and his grappling hook? The rope launcher makes scaling walls a cinch. It can even be used as a zip-line to make traveling between rooftops faster.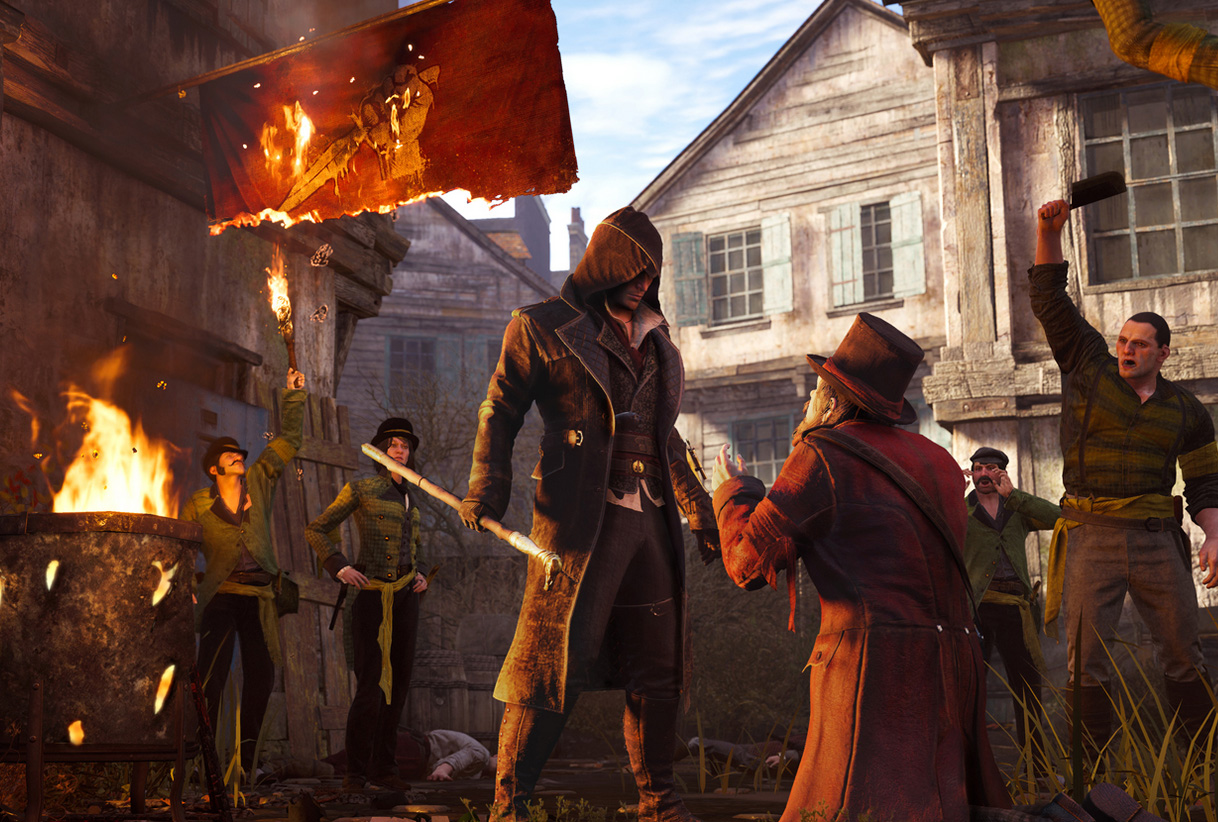 Judge, jury, executioner
Of course, it wouldn't be late 1800s London if you didn't have a cane that hides a sword. Hey, you even get to wear a top hat!
This time, you're up against London's criminal underworld, which is controlled by – you guessed it – the Templars. On your side are the likes of eminent biologist Charles Darwin, and author Charles Dickens.
To be launched this Q4, expect carriage chases, rooftop rumbles, and lots and lots of references to tea and crumpets!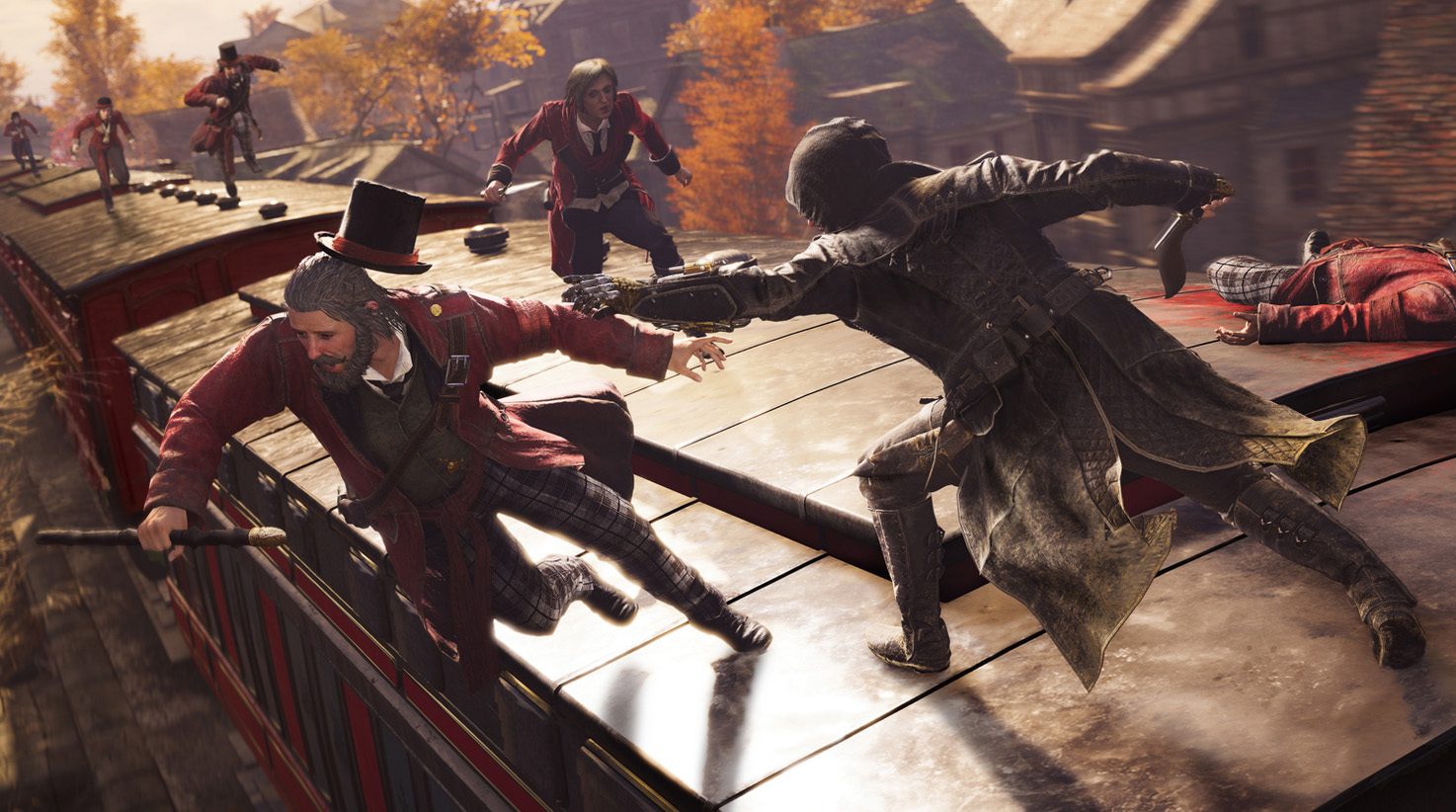 No ticket? Off the train with you!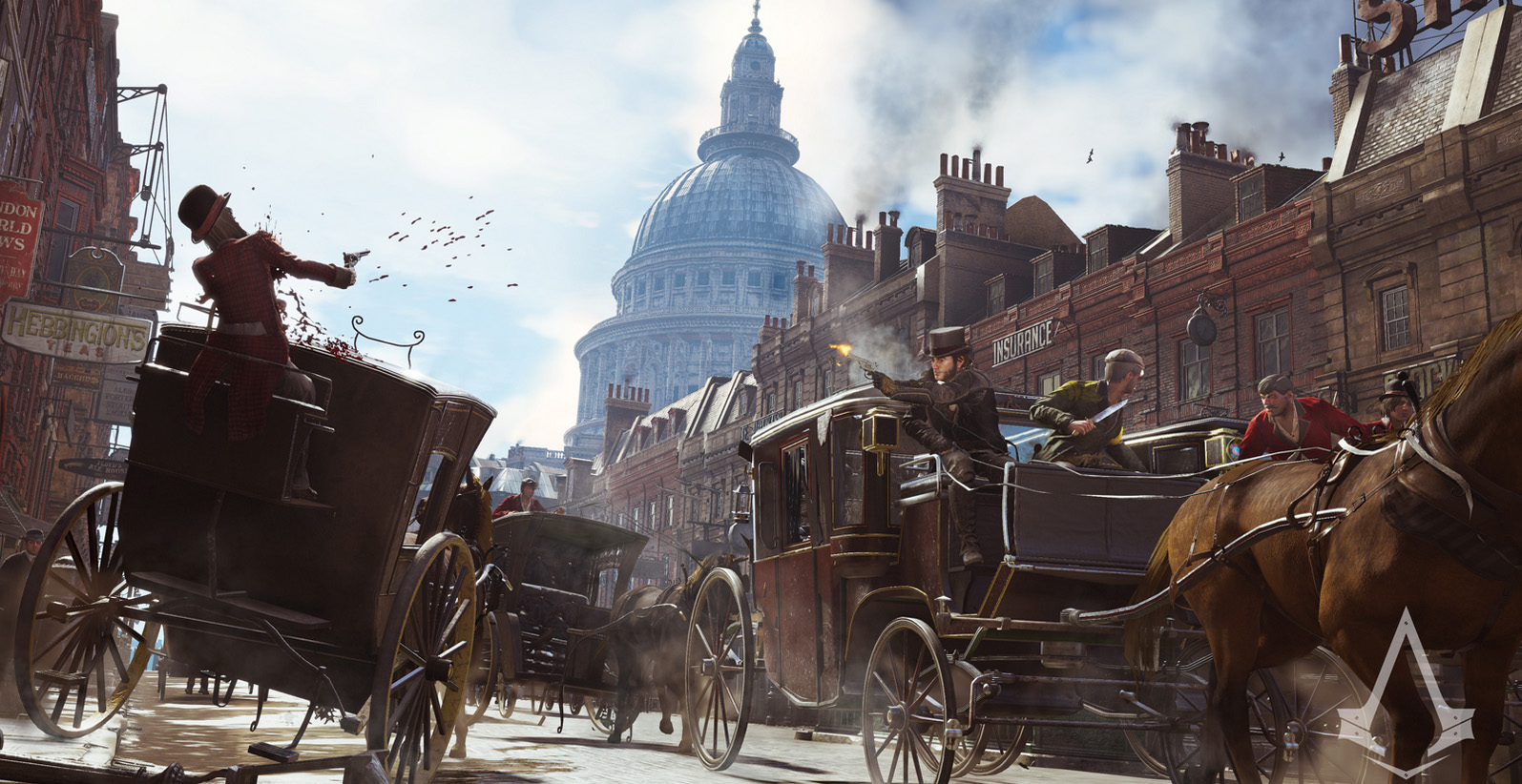 "Darling, I reckon I won't be making it home in time for supper!"
Image Gallery