[Top 10] Animal Crossing: New Horizons Best Friends
Updated: 26 Mar 2021 7:17 am
Think about it, everyone wants to be your friend on this game.
10. Fauna
Fauna, the dearie deer. 
Seriously, Fauna is one of the nicest villagers you can get. She is never in a bad mood and is always excited to see you. Building a friendship with her isn't difficult at all. Her style tends to be more basic, meaning giving her beige items as gifts is a guaranteed way to get on her good side. Steer clear of "rock" related items or anything that has that dark, edgy feel. 
It is always a treat to have Fauna in your town, especially if you make time to make her feel special. Getting her photo to put in your house will be easy since she is so eager to make new friends.
What's great about Fauna:
She loves to be outside, so she is always around for a chat. 
Getting her something simple and cute is perfect for her style.
9. Audie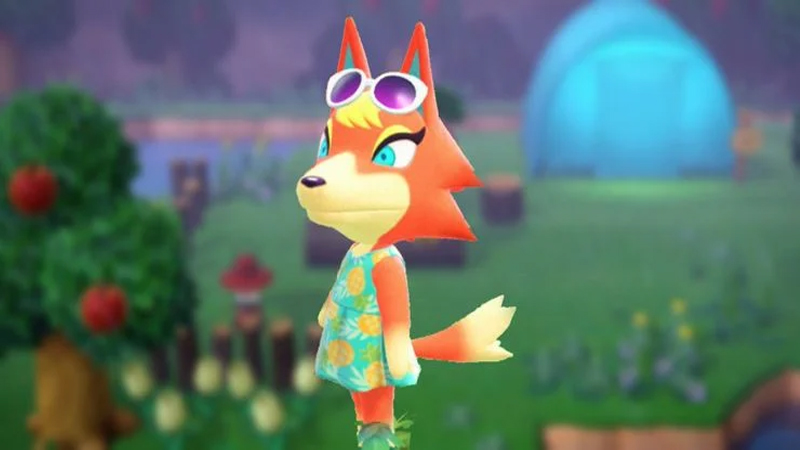 Sweet Audie!
Audie is without a doubt one of the sweetest villagers ever. And her origin story is what makes her even better. Audie is named after an 87-year-old woman who logged more than 3,500 hours in Wild World, and had the mayor name "Audie". So it is natural, of course, that she would be one of the nicest villagers. 
Her style is more sporty, and she loves the colors green and white, so stick to those colors when getting her gifts. Talk to her a lot and you'll easily become one of her favorite people. 
What's great about Audie:
Her hobby is fitness, so you'll see her around town doing yoga all the time!
Her quote is, "Be the kind of person your future self won't regret having been."
8. Rosie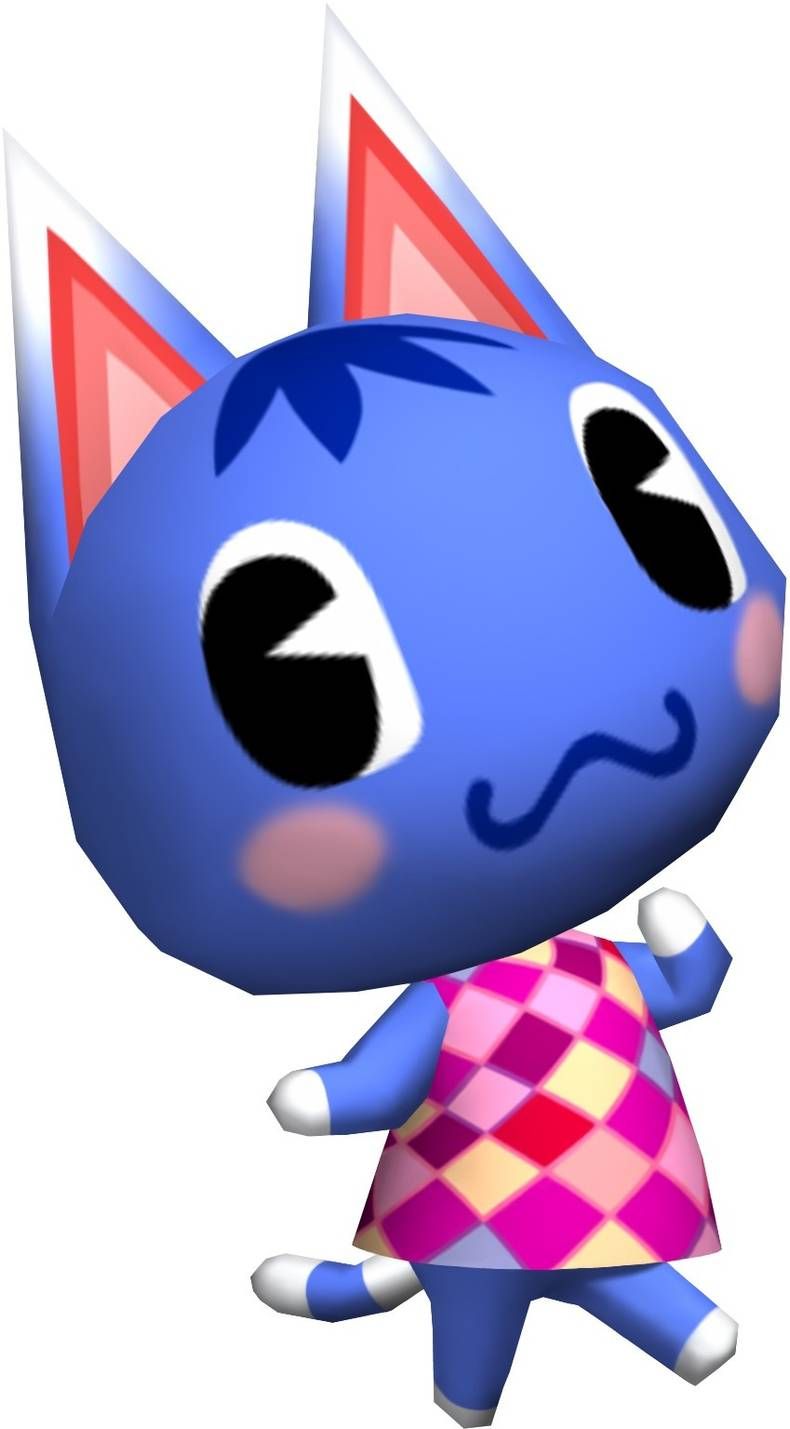 One of the cutest cats in the game!
The classic and fan-favorite Rosie is so widely-loved and popular for a reason. She is genuinely so kind and is constantly looking to make new friends. That's why it is so easy to get her on your good side. Her style is just like her...absolutely adorable. Stick with cutesy items that are pink and red when giving her gifts.
Make her feel special by constantly giving her gifts and talking to her any chance you get. The best way to become friends with her is by simply giving her attention and doing favors for her every chance you get. 
What's great about Rosie:
She is constantly singing all around town at all times. 
She is even the star of her own Animal Crossing movie!
7. Peanut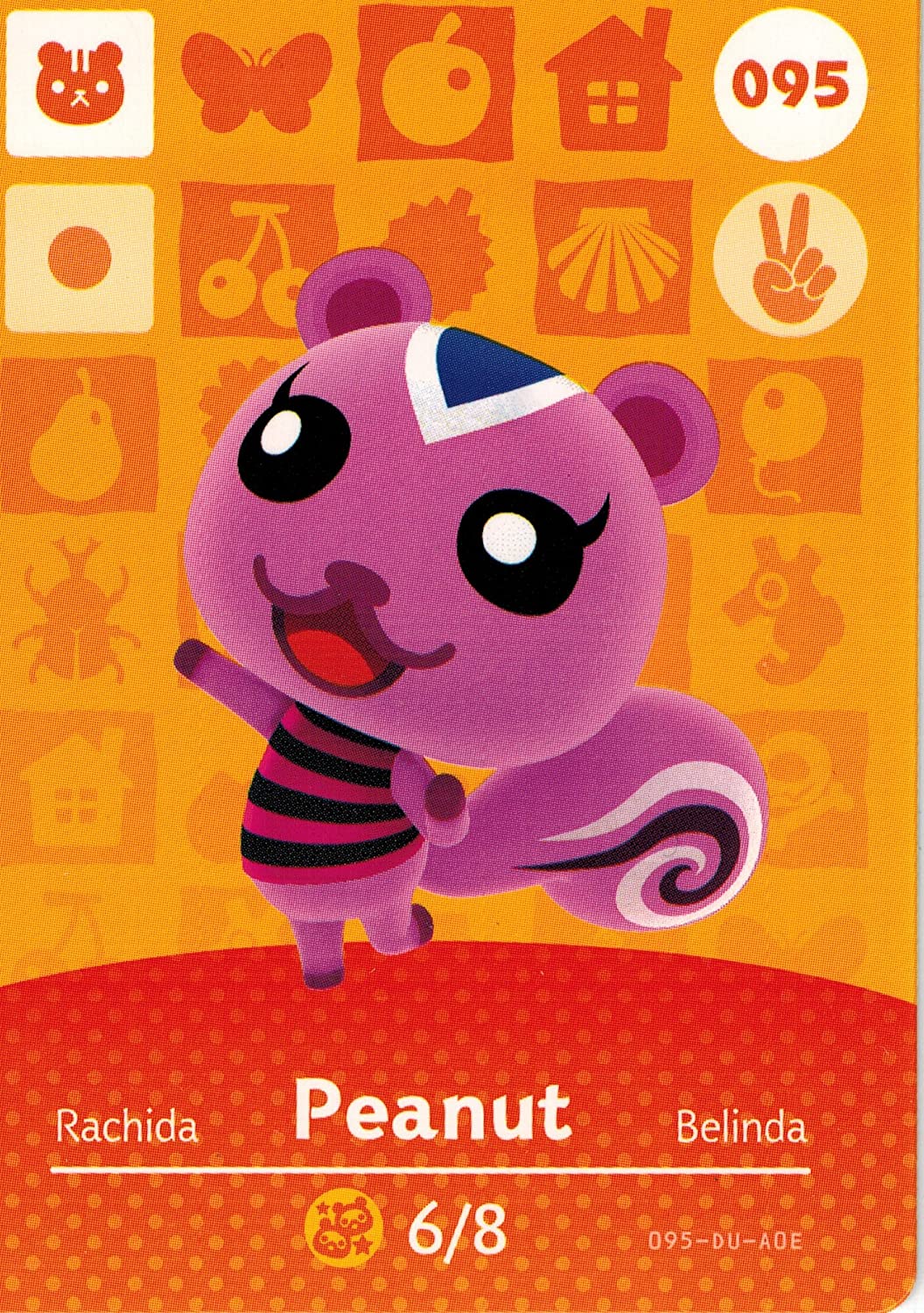 Always cheery, always happy to be here. 
Peanut is seriously one of the cutest and sweetest villagers you can get. She is peppy, so she is always up for a great conversation and maybe even some gifts. Try to stick with cutesy items that are red or colorful. The more color the better! 
Talking with her is always a treat because all she wants is to become a famous pop star. Compliment her every chance you get because she might just reward you with a picture of her to put in your house. 
What's great about Peanut:
Don't worry if a conversation with her doesn't go well, she's got a very short attention span and will forget immediately.
Her quote is, "Never take a nibble when you can take a bite."
6. Cheri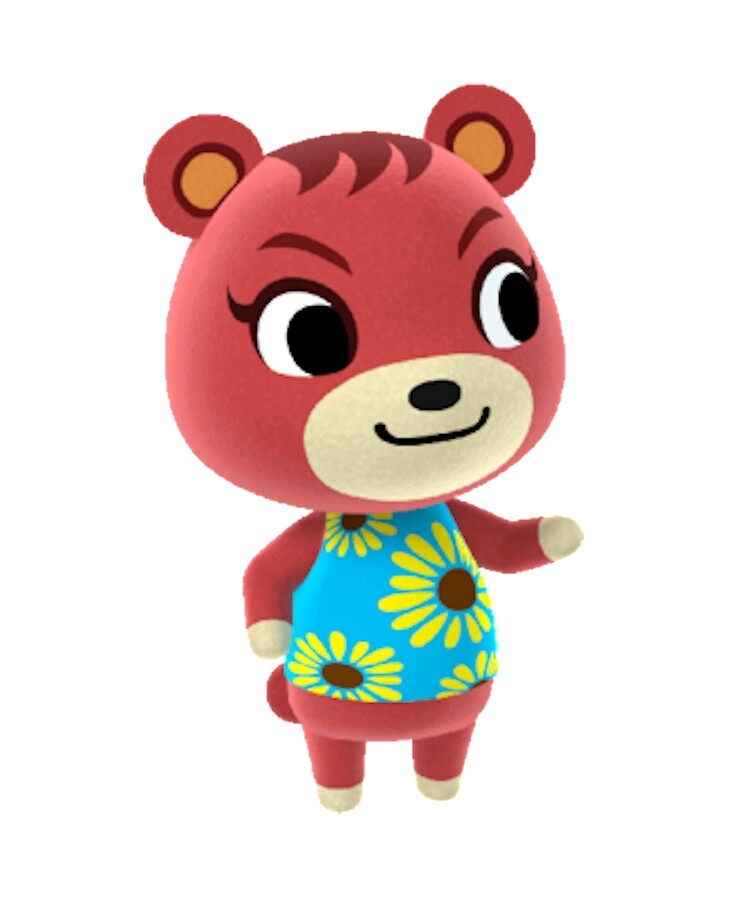 Cheri, the cheery bear. 
Maybe one of the most underrated villagers, Cheri is a real treat to have in your town. She has a simple yet cute style with an emphasis on things that are yellow and aqua-colored. Buying her gifts is relatively easy since she only appreciates things that are more simple, meaning that there is always something in the store that is perfect for her. 
She will never be discouraged from participating in her favorite hobby, which usually has to do with fashion. If she asks you how she is dressed that day, make sure you say she is looking more formal. She will love you forever!
What's great about Cheri:
She is very competitive, so she may ask you to help her out by getting her specific items. 
She tends to overreact about trivial things, but don't worry because she has a very short attention span.
5. Flurry
Cutest little snowflake. 
I can't help but put Flurry on this list because she is a real delight to have. She is very sweet and always gets excited to talk to you. Her style is more elegant and cute, but she really loves items and clothing that are red and pink. She is one of the easiest villagers to become friends with and is usually found outside because of how much she loves nature.
You can find her often reading books outside that have something to do with bugs, flowers, fish, or fossils. Getting her photo to put in your house is a relatively easy feat to accomplish, especially if you pay her lots of attention and give her the best gifts. 
What's great about Flurry:
She has an obsession with hygiene and cleanliness and brings it up any time you come into her house. 
Her quote is, "Squeak your mind, even if your voice shakes."
4. Ellie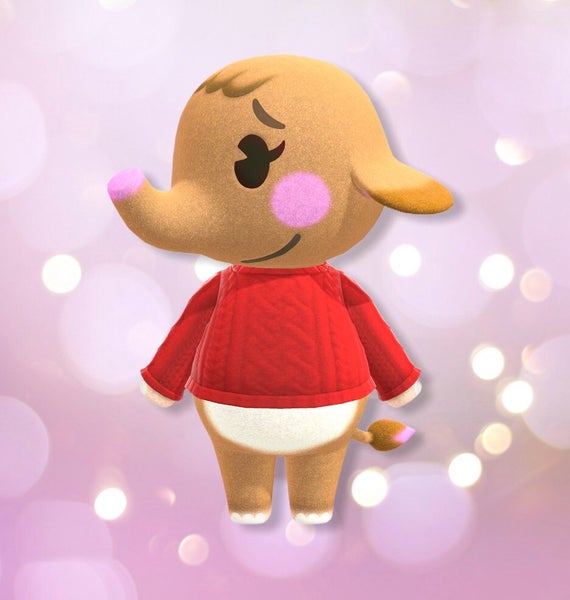 Ellie is seriously one of the most underrated villagers ever. She is very sweet, so she is very easy to become friends with. When giving her gifts, she likes a simple and cute style with gray and pink colors to make her rosy cheeks pop. Her hobby is nature, so you can often find her sitting outside reading an informative book about all things that belong outside. 
She is genuinely so sweet, even to the point that if you refuse to do a favor for her, she won't be mad, don't worry, but she will be disappointed. Also, she will get her feelings hurt if you keep hitting her with your net, so treat her right. 
What's great about Ellie:
She rarely gets mad and is known to be very kind. 
Her quote is, "You need the sour to highlight the sweet."
3. Megan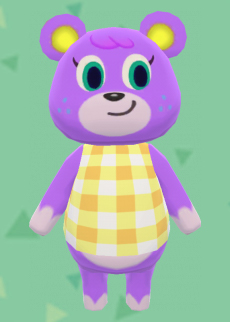 Another underrated villager, Megan is very easy to befriend and is always down for a chat. Her style is simple and cute, and she loves things that are yellow and aqua. It seems that she has a love for babydoll dresses, so stick with gifts that would only make her look even cuter.
Megan often comes across as very shy, but she is always very caring towards everyone. Though, she does have hygiene concerns and seems to become embarrassed if she thinks that her house is too messy for visitors. Make sure to send her lots of letters because she loves to write. 
What's great about Megan:
She loves to read and loves to discuss her favorite books with you.
Her quote is, "Take a page out of someone else's book if it's a good book."
2. Shep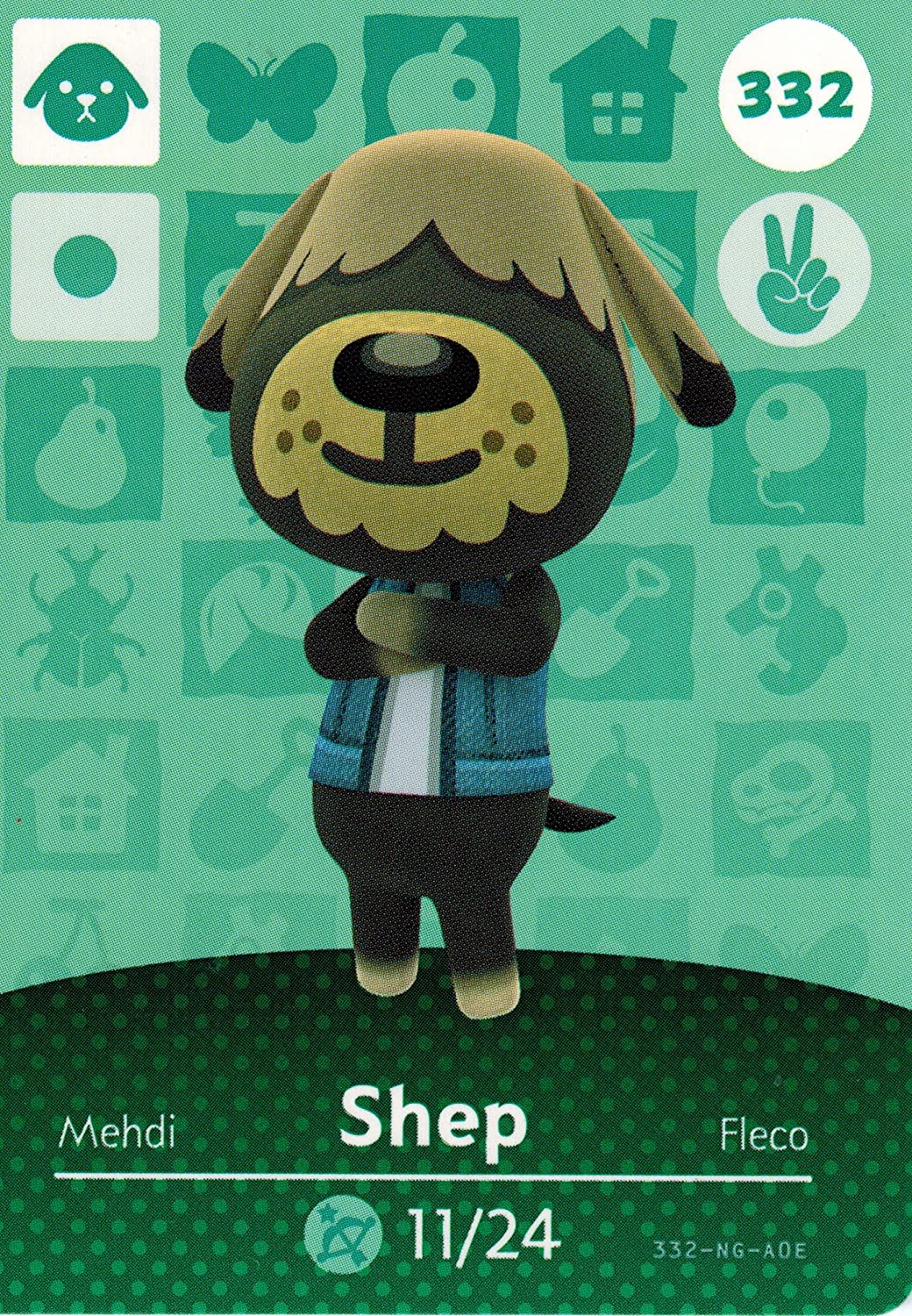 So cool and chill.
Shep is a fan-favorite and for good reason. He is a really cool villager to have and adheres to the "smug" personality. This means that he always comes across as kind and gentlemanly when chatting with you, maybe even flirting if he gets the chance. When getting him gifts, he likes all things simple and cool, with an emphasis on items that are aqua and blue colored. 
Shep has the education hobby, so he is all about finding new information that he thinks is interesting. You can often find him wandering around your island with a magnifying glass, taking in the island through a scientific lens. 
What's great about Shep:
He often sports rimmed glasses to give him a more educated look.
He is also interested in fashion, so he is a jack of all trades.
1. Goldie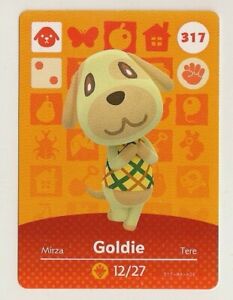 Goldie comes across as very kind and motherly, often asking if there is anything she can do for you. There is a reason why she is so high up on the list, and it is because of how iconic and sweet she is. She loves a simple and cute style, with a focus on all things that are yellow and orange colored. 
She feels bad if she has to ask you a favor because of how sensitive she is, but she very rarely gets angry. Also, a faster way to get a photo of her is to give her specific pieces of clothing that she asks for. Doing this many times guarantees that you will get a special gift from her. 
What's great about Goldie:
She is a Golden Retriever, hence the name. 
She wakes up at 5 AM and doesn't go to sleep until 1 AM, so you'll always have the chance to talk with her.
Image Gallery