[Top 10] The Sims 4 Best Camera Mods Every Player Should Have
Updated: 15 Aug 2022 11:50 am
Picture perfect product for your memories.
Why should you use a Camera Mod?
Whether using the camera for screenshots or in-game pictures for your sims household, it is no secret that the Sims 4 camera is less than ideal. Camera mods can give you that right angle, specific focus, and other things that the Sims 4 falls short of. 
Even though Sims 4 doesn't have the best camera, some will have no issue with it. Utilizing a camera mod can capture that perfect scene for a special event or just because you want to show a memory. 
Camera mods can improve taking screenshots and make it easier for your sims to take pictures, which is another camera system you use. The mods make the cameras you use easier to get a certain angle and get a more precise image of your choosing.
What camera mods are the best to use in your game? Which ones do you choose out of everything out there? 
Here are the top ten Camera mods that have been looked up and found to be the best. Each one has been tried in-game. 
10. Classic Camera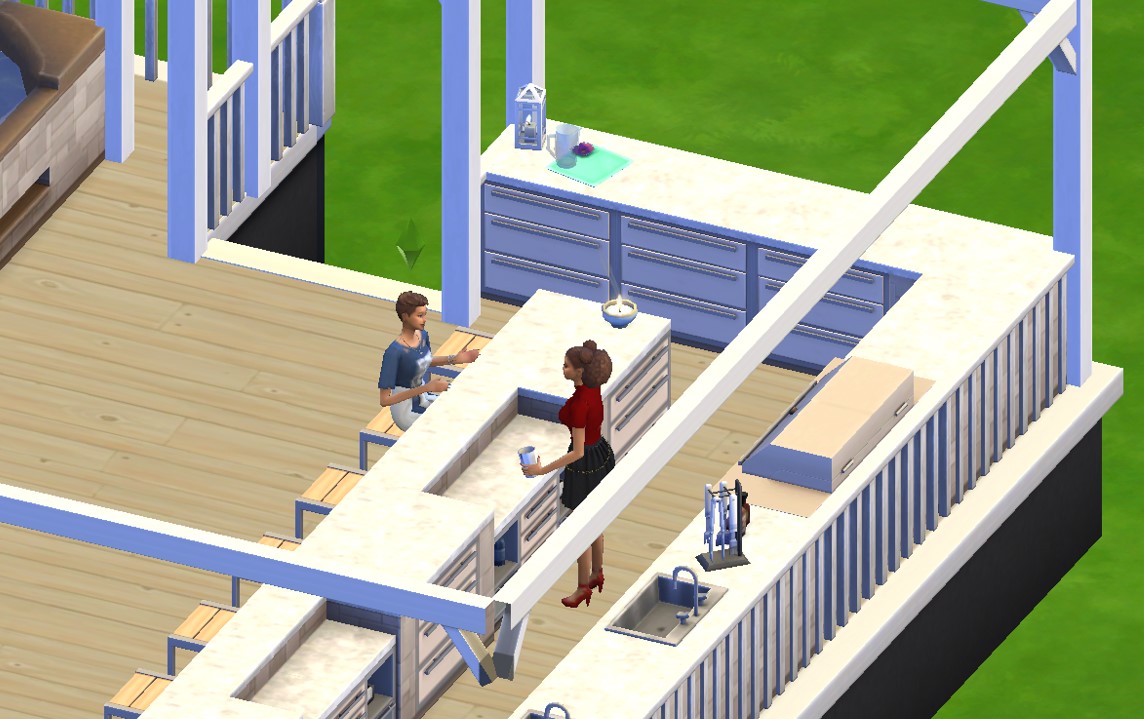 A blast from the past. Enjoy the Nostalgia!
Back in Sims 1, there was something romantic about the camera they used. Where you could not be too close to your characters, but you have an overview of their entire life. 
With the Classic Camera mod, VictorAndrade brings back the angles of the first game. Not only is this mod simple to use and a reason for nostalgia for those players who are familiar with the first game. 
The camera does disable itself in CAS and build/buy mode. No one needs those angles showing in CAS. 
What's Fun About Classic Camera:
Toggle on/off - There are two options for toggling this mod on and off; you can use the cheat cc.settings or select a sim. This toggle is simple, and you can use it when you want. 
Customization - In camera settings, you can tweak the rotation, max zoom, and the classic camera's self-interaction. This feature provides a personalized experience for each user of the mod. 
Nostalgia - Creator VictorAndrade made a mod to provide simmers with the classic Sims 1 isometric camera for their Sims 4 game. 
Classic Camera details: Download
9. Ctrl + Alt + Greenscreen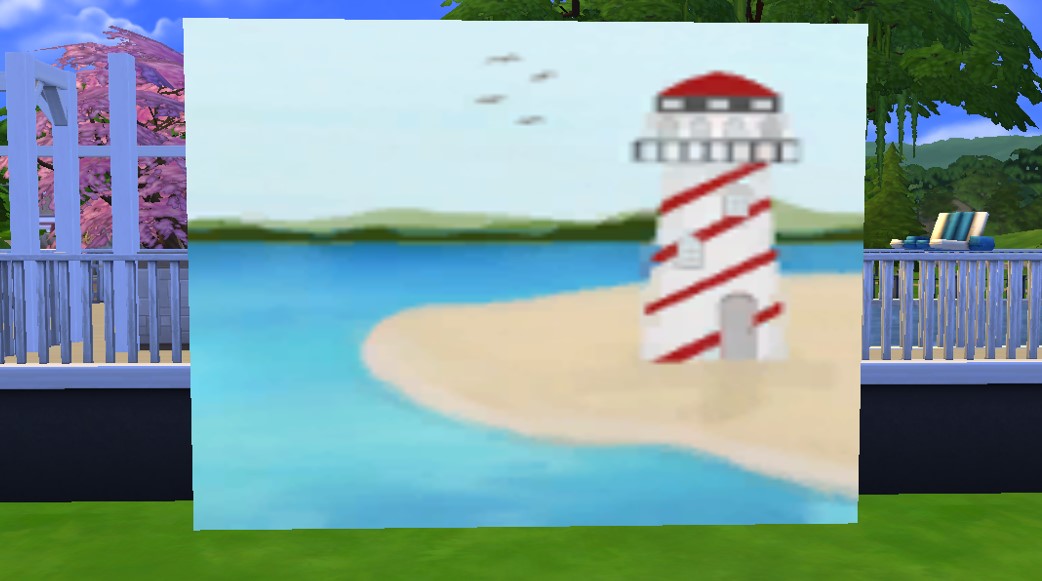 Want a picture with your favorite painting as a background? So do I!
Though this mod is not changing the camera's ability to function, it is affecting the background to show an image off. The Ctrl + Alt + Greenscreen mod adds a new element to taking pictures with your sims.
The mod gives three greenscreens for you to select, and then you can place a picture or a painting into it for a special background. These backdrops have a special feature called "full bright," and this feature will make sure that your pictures show pristine crystal clear color. 
What's Fun About Ctrl + Alt + Greenscreen:
Three sizes - There are three greenscreen sizes for you to use, small, medium, and large. 
Pick and choose - You can select pictures and paintings to place in the greenscreen to customize the perfect background for your sims. 
Take anywhere - Whatever you choose as the background, you can take the greenscreen with your sim to any lot for the ideal scene. 
Ctrl + Alt + Greenscreen details: Download
8. Family Portrait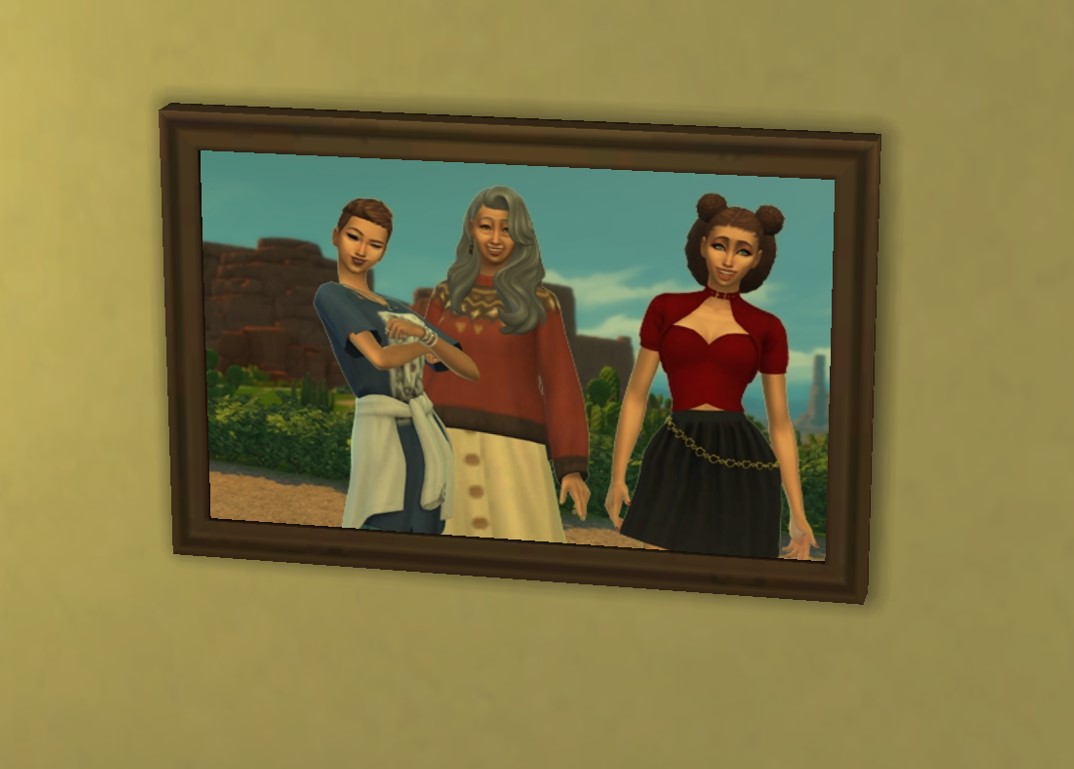 Classic wood, with a nice background.
It is fun to have memories all over the walls of your sim's home. The challenge is to get a photo of the whole family, and attempting to do that by taking a group photo is next to impossible. 
The Family Portrait mode gives that issue one of the best fixes. You get two frames with this mod that you can customize once placed. 
Simply place the frame in your sim's home and go into live mode. Once in live mode, you can customize the poses and outfits; then lock the portrait. 
What's Fun About Family Portrait: 
Modern family photo - This mod, the family portrait, has two frames that are sleek and fit in any room.
Backgrounds - You can change the background before you place it on the wall. After you have chosen and gone into live mode, you cannot change it once it is placed.
Zoom - While you can customize the portraits, this mod can zoom in on your portrait.
Family Portrait details: Download
7. No Fade Sims and Objects (Update V3)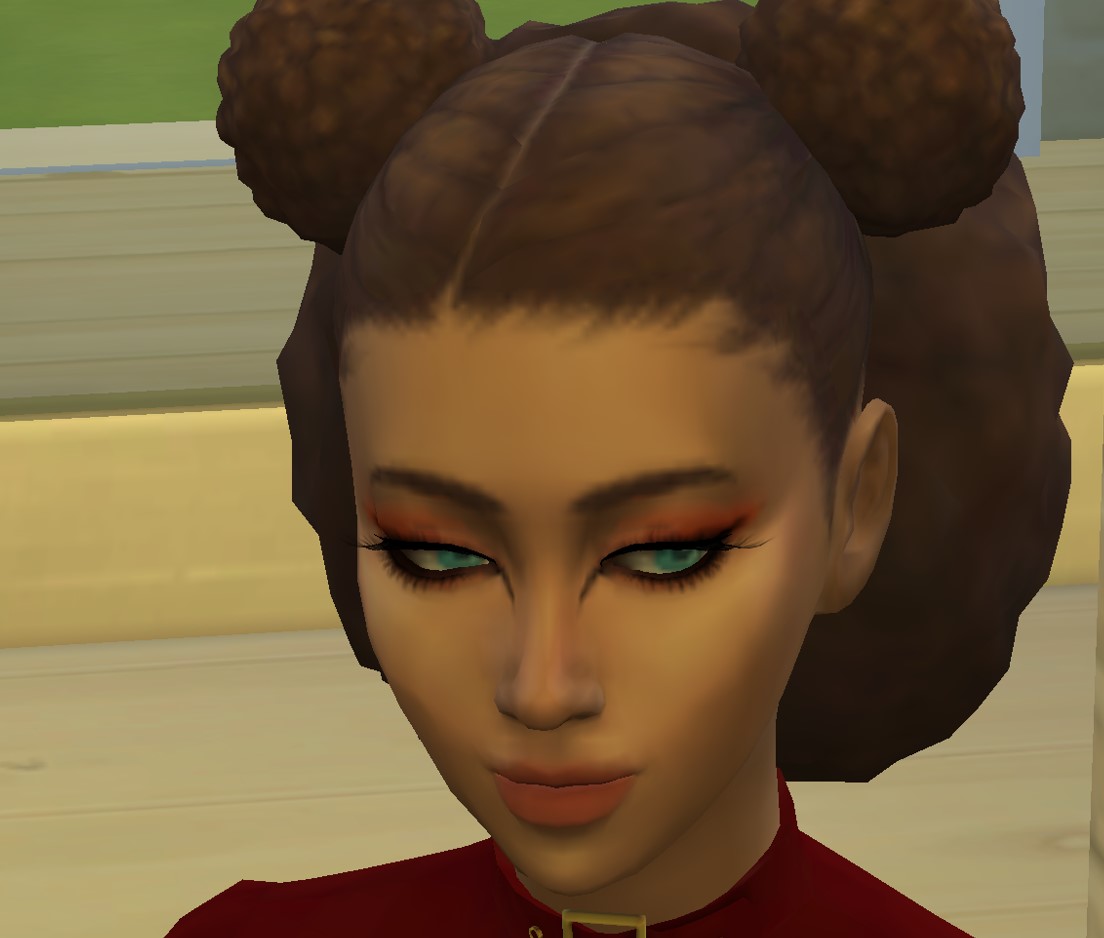 Can't fade away when I come in for your close-up this time!
The one issue with trying to zoom in to get a close-up picture is things fading out. The mod No Fade Sims and Objects (Update V3) helps elevate that issue. 
This mod uses two tuning files that are XML files to make sure your pictures are clear. When this mod is in use, it removes camera fade on objects, sims, and even trees and shrubs.
What's Fun About No Fade Sims and Objects (Update V3):
No missing trees - Tresses can be part of the scene without maneuvering the camera every which way.
Close up - Your sim won't start to fade out the closer you get. Sometimes you need to get that ideal picture.
Detailed picture - Not only can you get a close-up of an object your sim is showing off.
No Fade Sims and Objects (Update V3) details: Download
6. Don't Lose Focus Cameras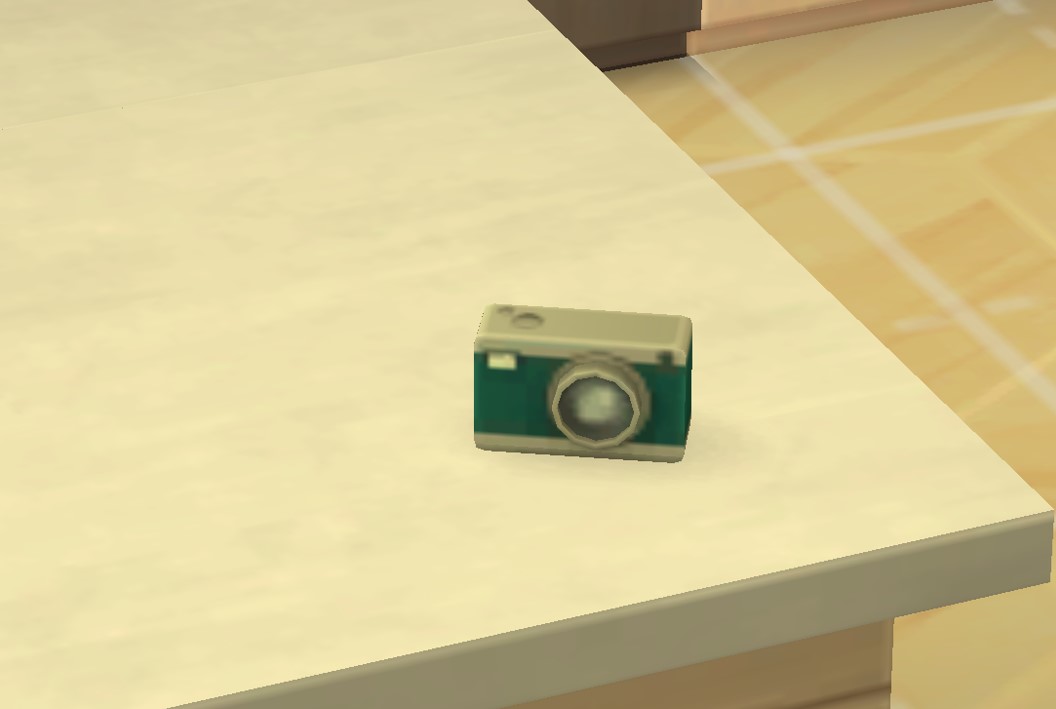 Focus is everything; even for this camera. 
Sometimes your sim will still have that moment where they don't take the best photos. With the Don't Lose Focus Cameras mod, your sims pictures will come out with high quality and won't have out-of-focus photos.
You will get three cameras and a tripod that is base game compatible. If you have the Mochino pack, you will have a few extra interactions with the tripod. 
What's Fun About Don't Lose Focus Cameras:
Increased storage - Your sim can now store more photos than normal. 
Max zoom - Go past the normal zoom limit for the close-up of a lifetime. 
Photo quality - No more thumbs or out-of-focus pictures.
Don't Lose Focus Cameras details: Download
5. No-Fade Trees and Streetlamps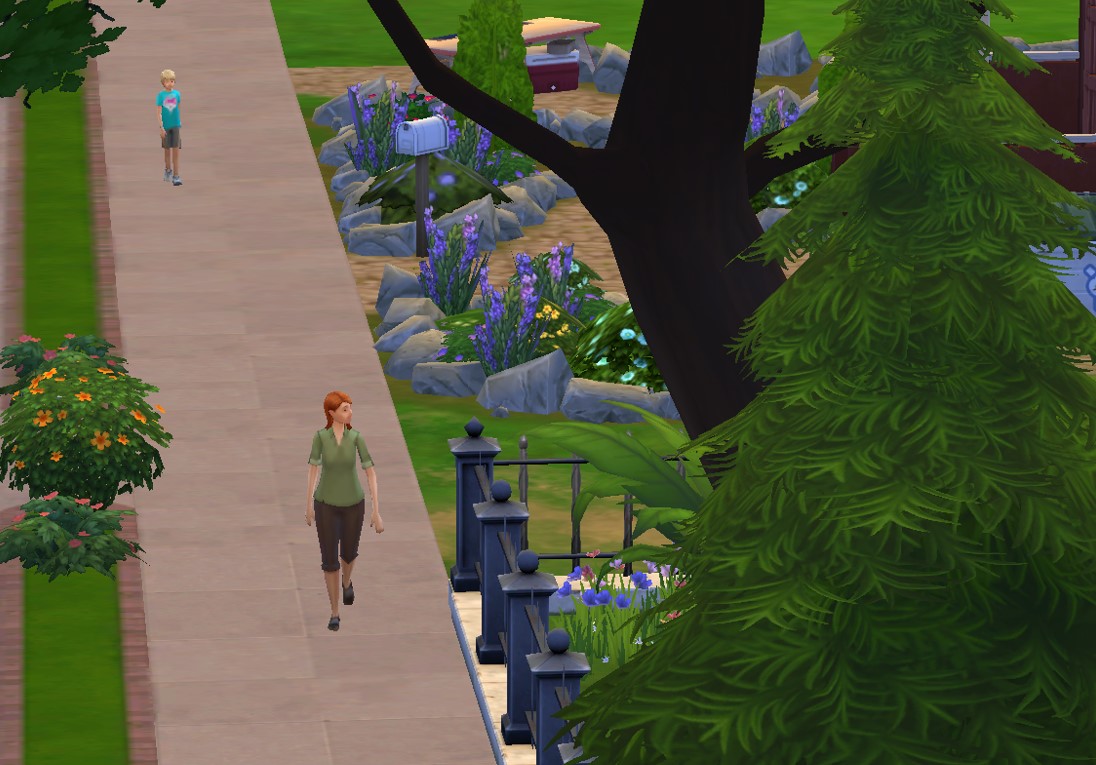 Trees should never disappear on you. 
Different no fade mods can affect many aspects of the Sims 4. The No-Fade Trees and Streetlamps mod is no exception to that. 
The mod is an override for many MODL resources that include buyable trees, streetlamps in non-editable places, and many others. Creator FakeHousesRealAwesome made this so that it works with Shimsrod's no fade mod as well. 
What's Fun About No-Fade Trees and Streetlamps:
Clear image - You will have a non-faded scenery to take screenshots with.
Landscape - Items such as trees, shrubs, streetlamps, and whatnot will not fade in live mode.
Compatibility - You can use the other no fade mod without any issue.
No-Fade Trees and Streetlamps details: Download
4. ISO Love Photos - Full Control Camera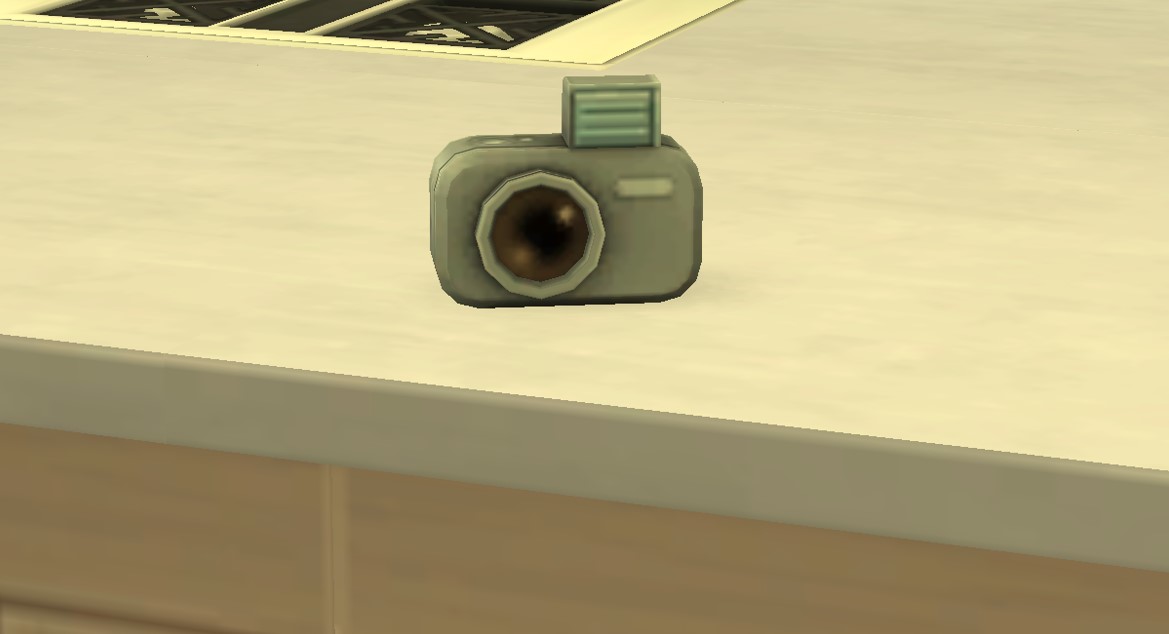 Take control with a simple little camera. 
Memories are precious, and taking pictures is a huge part of keeping them. The ISO Love Photos mod unlocks in-game camera controls through a simple camera so you can capture those memories. 
All you need to do to use the ISO Love Photos mod is to click on the camera in live mode. Once in use, you can start taking pictures. It won't work from your sim's inventory.
What's Fun About ISO Love Photos - Full Control Camera:
Full control - Gain full control of the in-game camera viewpoint through a camera.
No sim needed - This camera does not require you to take a sim to use as a photographer. 
Pose - You can pose your sims with a pose using Andrew's pose player, and your sims will stay as you take pictures.
ISO Love Photos - Full Control Camera details: Download
3. Sims 4 Camera Mod by Buckley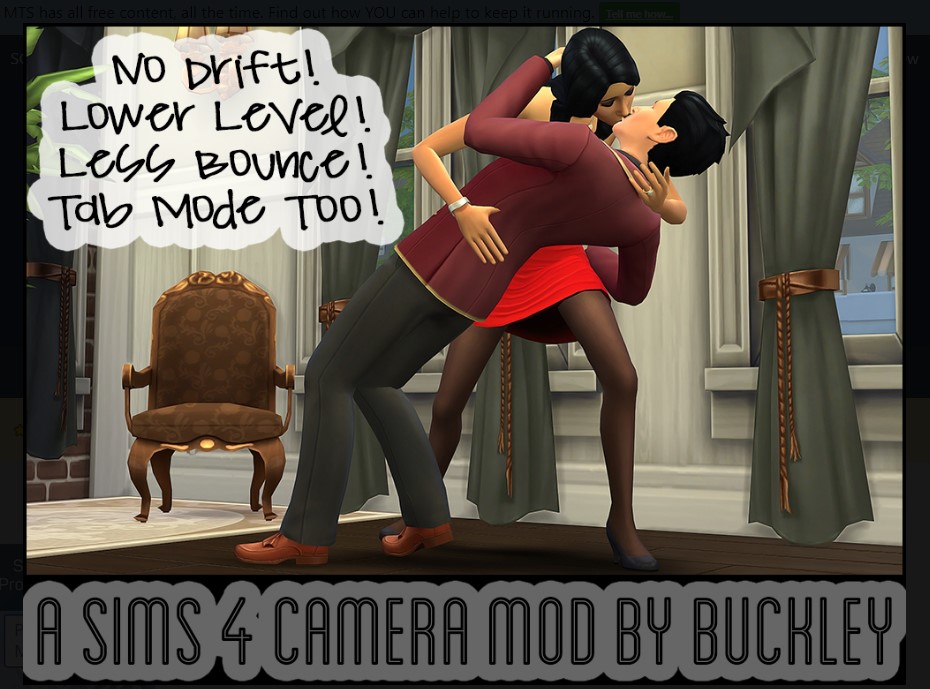 Get into the groove and the right angle for your picture. Photo from Buckley.
In the menu, we can switch between the Sims 4 camera and the Sims 3 style camera. Both have their faults, but the Sims 4 Camera Mod helps smooth out some of the bumps. 
This mod will conflict with other mods that override the Camera INI file and the Video Camera INI file. The installation is simple, place it in your mod folder and start the game. 
What's Fun About Sims 4 Camera Mod by Buckley:
Smooth - You can smoothly move the camera to take the best picture of your sims. 
Tab mode - This mod works in Tab mode, which helps get better angles. 
Less bounce - Your camera will be more steady and have less bounciness. 
Sims 4 Camera Mod by Buckley details: Download
2. Photographic Memory 2.0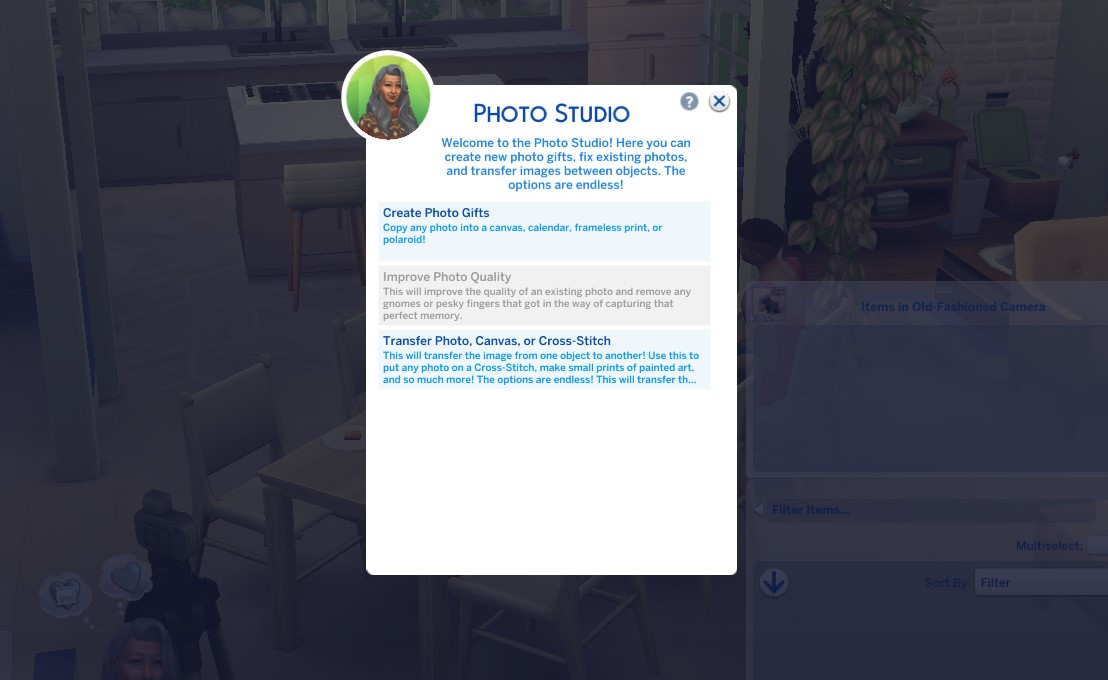 Make your memories last forever in the Sims 4. 
When taking photos in Sims 4, your sims are limited with what they can do with those photos. With the Photographic Memory 2.0 mod, many possibilities open up to you. 
Three items come with this mod that you can access through the menu to the Photo Editor & Maker. This is also compatible with the Ink For Yourself Journal. 
What's Fun About Photographic Memory 2.0:
Memories - Make unforgettable memories, take pictures, and add the memory to the photo with a detailed description. 
Items - You can put your sim's photos on several objects to make that memory into a keepsake. 
Edit photos - You can edit your photos to enhance them in several different ways in the Photo Studio.
Photographic Memory 2.0 details: Download
1. BuildMode FreeCam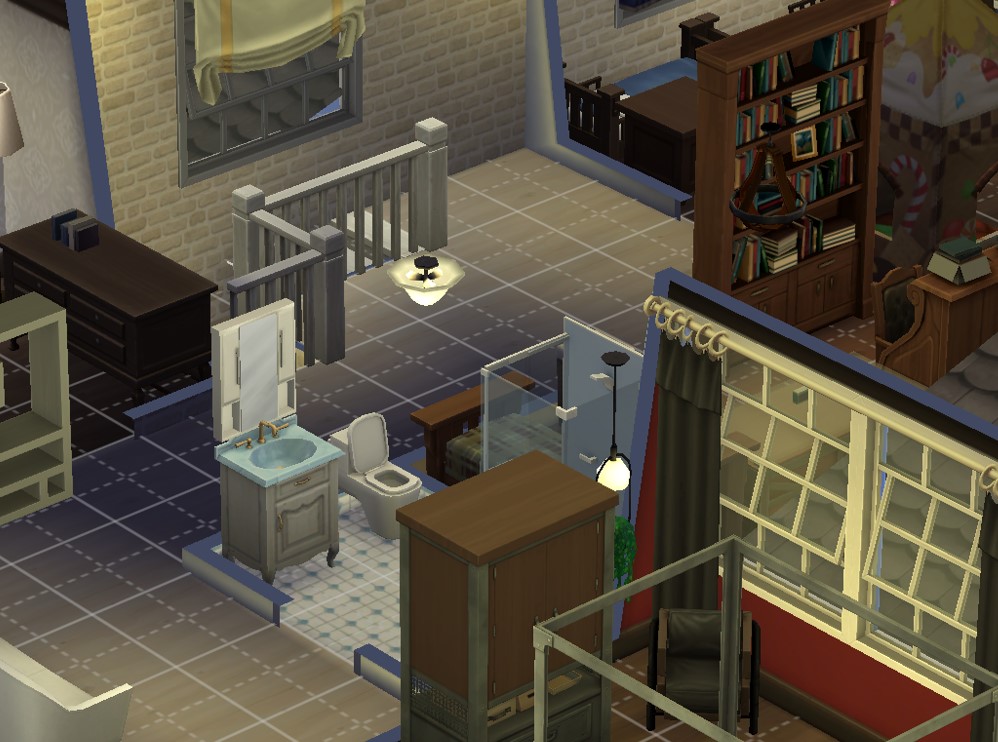 Make your own floorplans and take pcitures without interference from Build/Buy.
TwistedMexi is one of the most popular mod creators and has become a staple in the modding community. The BuildMode FreeCam from TwistedMexi brings the free-roaming camera via Tab mod to the Build Mode. 
If you have the Better BuildBuy, don't use this mod because it is included. To install, unzip into your mod folder, start your game, and then hit that Tab button while in Build Mode. 
What's Fun About BuildMode FreeCam:
Tab - This mod is also for going into the Tab while in Build Mode, which is the free-roaming camera. 
Floorplan - Take the best floor plan photo without having to go back into Live Mode every time. 
More angles - With being in Build Mode and using Tab, you can get different angles for taking many types of pictures.
BuildMode FreeCam details: Download
You may also be interested in:
Image Gallery