15 Interesting Facts About CD Projekt RED
Updated: 06 Aug 2016 11:57 pm
Learn about the makers of The Witcher series and the upcoming RPG Cyberpunk 2077
Polish developer CD Projekt is one of the top RPG game developers in the world. They started from small beginnings and had a bumpy road to the top, but with The Witcher 3, they truly proved that they are an admirable team of people. With the eventual release of Cyberpunk 2077, we hope that they will once again produce an amazing game. Here are 15 facts that you might not have known about this rebel company.
1.  The Witcher 3 has over one million lines of code
Last year, CD Projekt put out a fact sheet stating that they put in over one million lines of code into The Witcher 3: Wild Hunt. 1,135,617, to be exact. And this was before all of the patches that they put into place and the downloadable content, each expansion averaging at 750,000 lines on their own.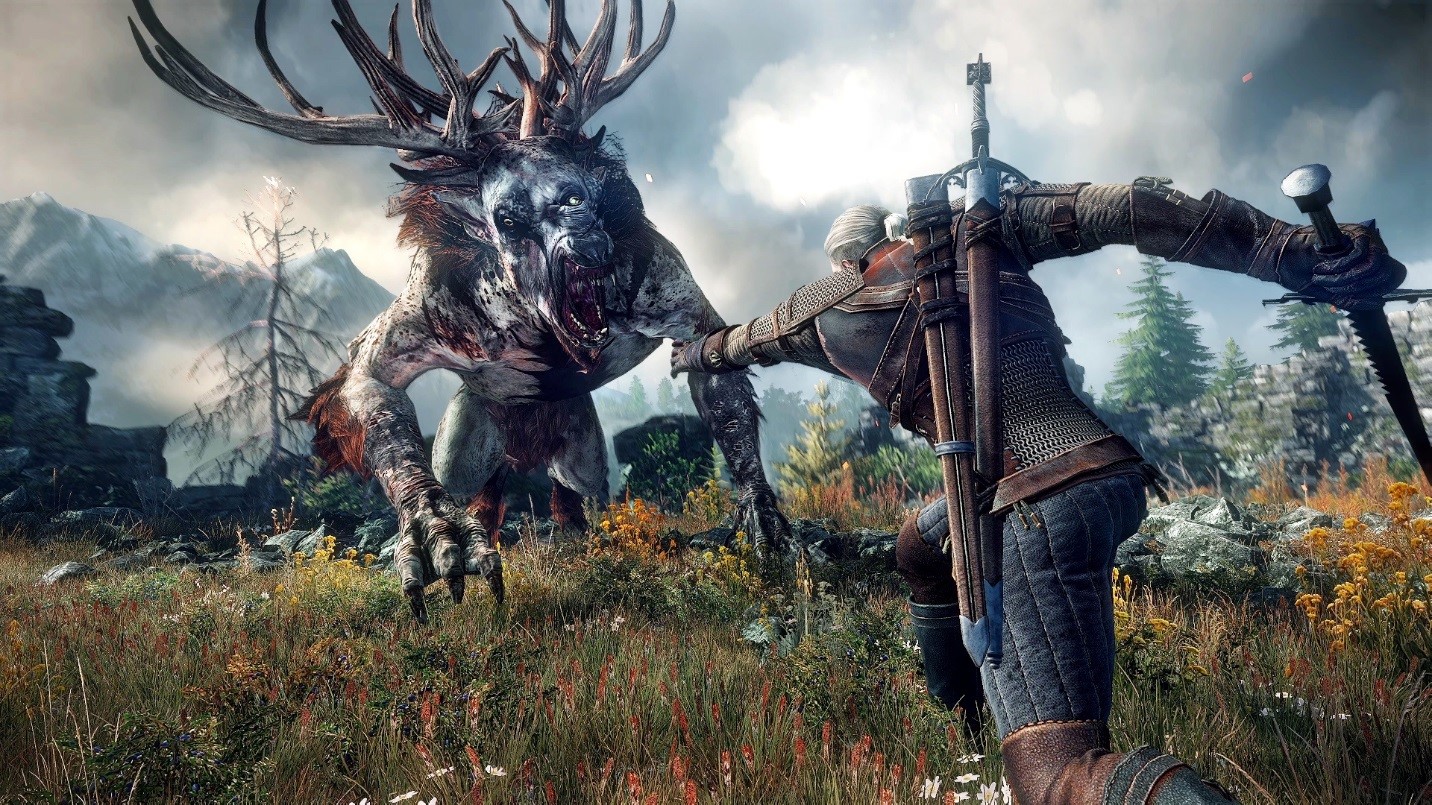 That is one great beast of a code
CD Projekt RED is known for not just their fantastic story-telling, but also their attention to minute details like Geralt's beard growing in real time. All of these little details add up to a lot of code. It is clear that CD Projekt puts a lot of heart and soul into their games and that they have a brilliant and dedicated coding team.
2. CD Projekt RED almost went bankrupt before The Witcher 2
Just after the Witcher was released, CD Projekt began work on two new games: The Witcher 2 and The Witcher 3. CD Projekt, who had been focusing on releasing PC exclusive games, decided that they wanted to expand into the realm of consoles. Their plan was to release The Witcher 2 on PC and work on optimizing The Witcher 3 for consoles.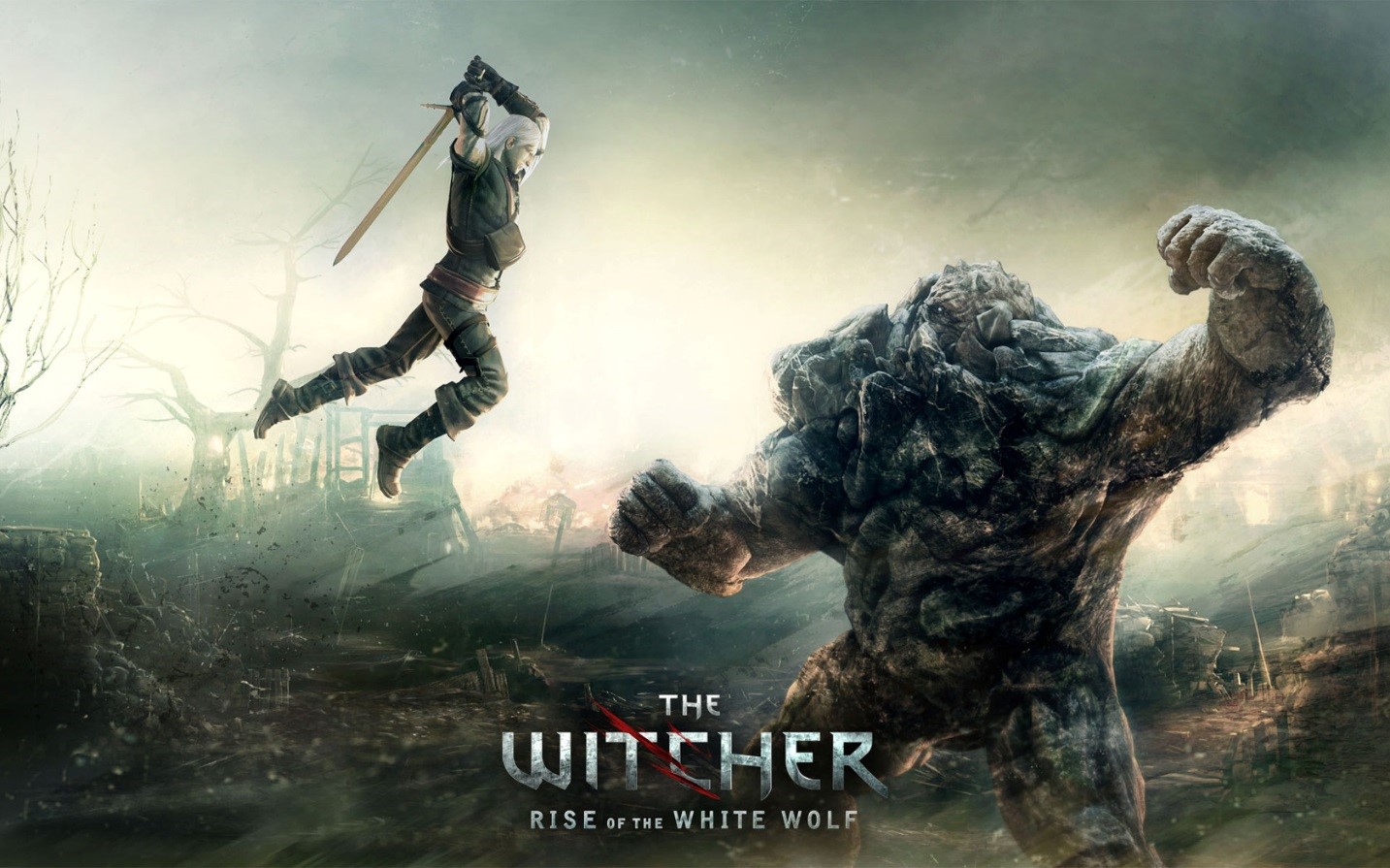 White Wolf almost destroyed CD Projekt
And then Atari came along with the idea to produce The Witcher for consoles under the name The Witcher: The White Wolf. CD Projekt saw the benefits of making the original game available to console players, and agreed to do it.
Widescreen Games, a French developer was set to begin work on the White Wolf project, but only after five months, and they began seeing massive issues. CD Projekt sent many developers from their team to go help, but it was of no use. Neither brands knew how to make the game. They burned through all of the money they made with The Witcher and were left without anything to show for themselves. Atari was not happy.
The Witcher 2 official launch trailer
They ended up signing over the rights for The Witcher 2 to Atari as repayment and scrapped The Witcher 3, using the work they had done on it to create the second installment of the series instead.
And The Witcher 2: Assassins of Kings is what saved them. It was ambitious and it was a lot of hard work, but they never faltered and kept moving forward to create a magnificent game for both consoles and PC.
3. CD Projekt started off selling copies of Baldur's Gate in Poland
CD Projekt had a difficult start. Neither of the two founders, Marcin Iwiński and Michal Kiciński, were that great at developing, but they loved games and wanted to sell legit copies in the Polish markets, where pirating was reigned supreme.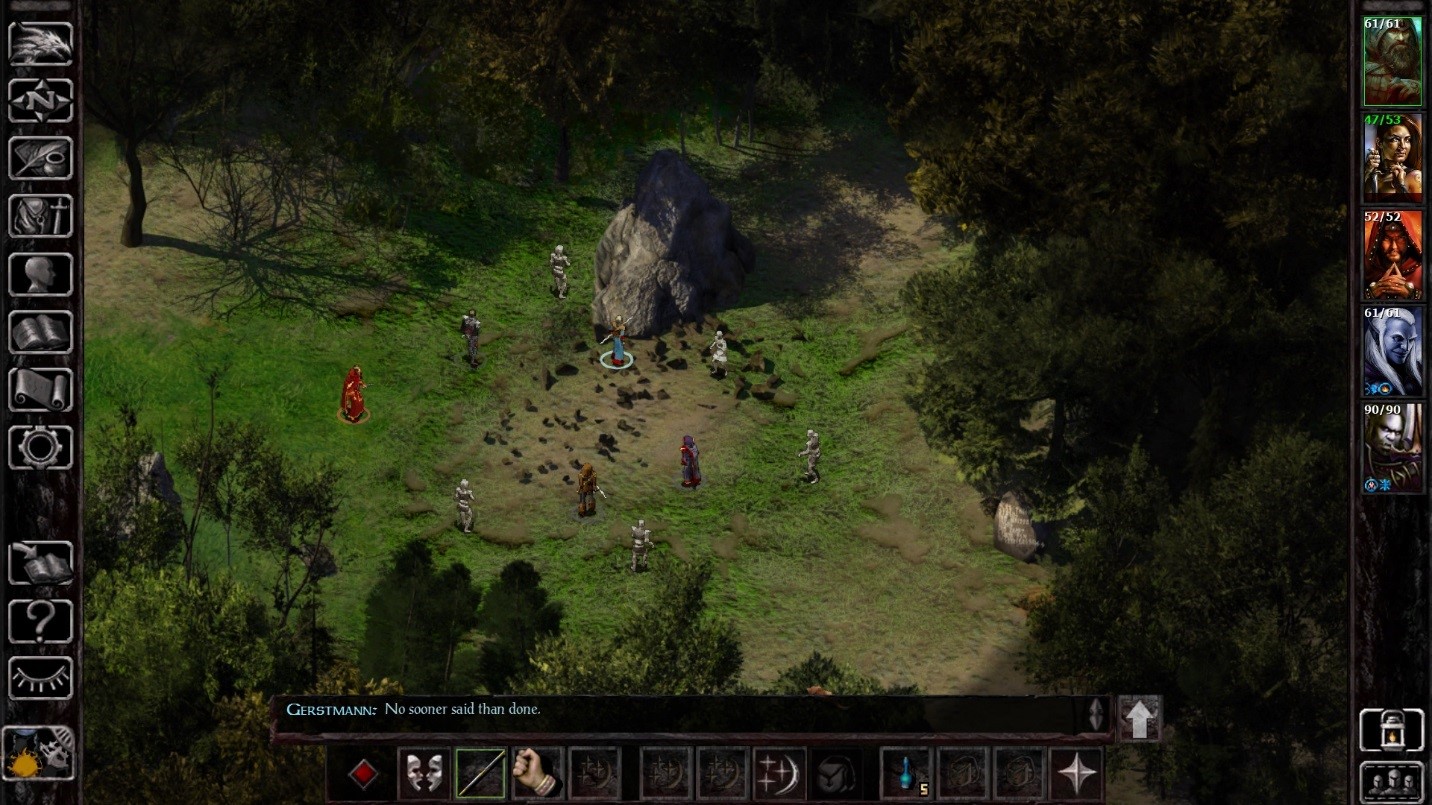 Selling Baldur's Gate in Russian was one of CD Projekt's first initiatives
They had the idea to sell one of the most beloved PC games: Baldur's Gate. It was a huge gamble. It was an expensive venture. Not only did they have to license the game, but translate and have Polish voice actors play the part. Plus they'd be selling the game for twice as much as what pirates were selling it for, and they had some major competition.
But CD Projekt had one thing that the pirates did not: loot. Along with the game, they sold with it a Dungeons & Dragons rulebook, a gorgeous physical map sealed with wax, and a CD featuring music from the game. Luckily for CD Projekt, gamers ate it up, thrusting them into the gaming sphere.
4. Founder Marcin Iwiński bought games illegally
Even as a youth, Iwiński had a major love for gaming, but in Poland, games were extremely hard to come by due to the still looming socialism of Soviet Russia which had strict laws on incoming goods from the west. One of his only options was to go to the gaming market, which for him was a wonderland. Pirates sold many of the games that has inspired his desire to be a developer. Games like Target Renegade, which he remembers to be one of his favorites.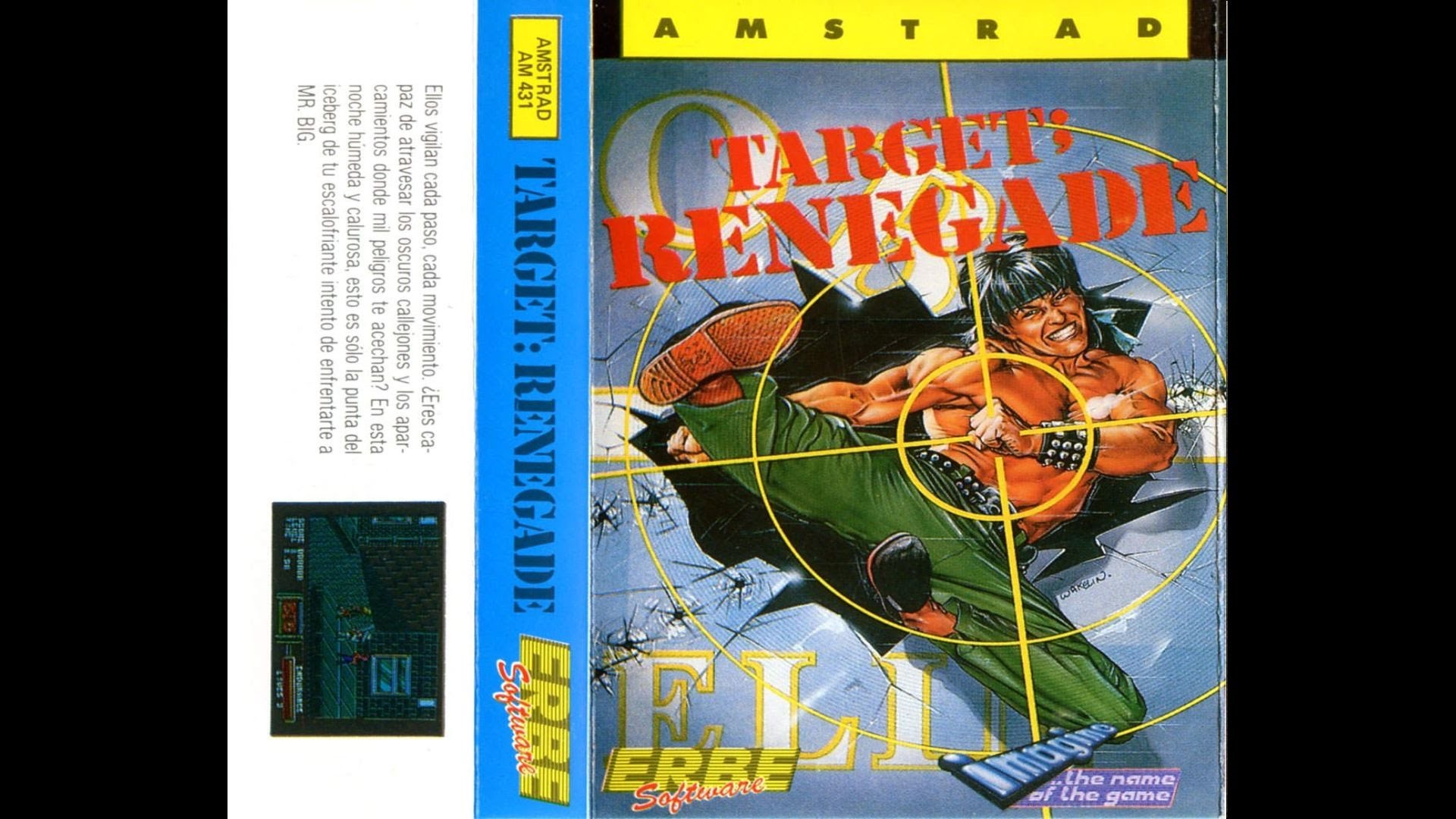 Target Renegade was one of the games that Marcin Iwiński remembers playing as a youth
His background in the gaming black markets of Poland is what inspired him to begin to go legit, starting with the aforementioned affair with Baldur's Gate. He wanted to share his love for games in the most quality way possible.
5. Marcin Iwiński and Michal Kiciński met because Iwiński failed his computer programming class
Marcin Iwiński was head-over-heels for gaming, and in high school, he decided he wanted to take a computer programming class in order to get closer to the gaming world. But, believe it or not, he actually failed out of qualifying for the class, landing him in a mathematical physics class, where he sat right next to his now business partner and co-founder of Projekt RED, Michal Kiciński.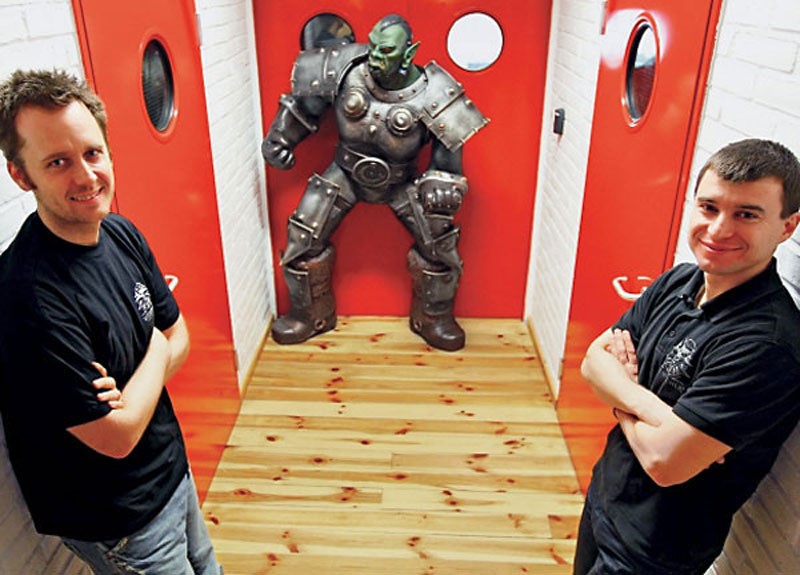 Co-founders Marcin Iwiński and Michal Kiciński hit it off immediately
Through this class, they discussed their love for games and eventually became friends, going over to one another's homes to play games together.
6. BioWare was instrumental in CD Projekt's success
From the very beginning Iwiński and Kiciński wanted to create their very own games. They started with The Witcher, using the idea from the popular book series under the same name by author Andrzej Sapkowski.
CD Projekt put out its very first demo of the game and took it all over Europe on a two week tour to show it to publishers. Unfortunately, they got poor feedback. Most of the publishers didn't even respond, while some basically told them to throw in the towel. They were heartbroken, but refused to give up.
The first Witcher game Cinematic Teaser
Along came BioWare, who helped them out by providing them with the Aurora game engine and giving them space at their E3 stand if they could prove to put out a quality game. The work proceeded and after five years and 100 people working on the project, The Witcher was created as an equal to BioWare games.
7. CD Projekt are an independent developer producing AAA games
That's right – CD Projekt remains completely independent. They are the sole developers, producers, and publishers of all of their games. They even use their own game engine, which they developed called REDengine. Most-likely due to their snafu with Atari and Widescreen Games, they choose to remain an indie company. But what is most amazing is that CD Projekt RED creates AAA games.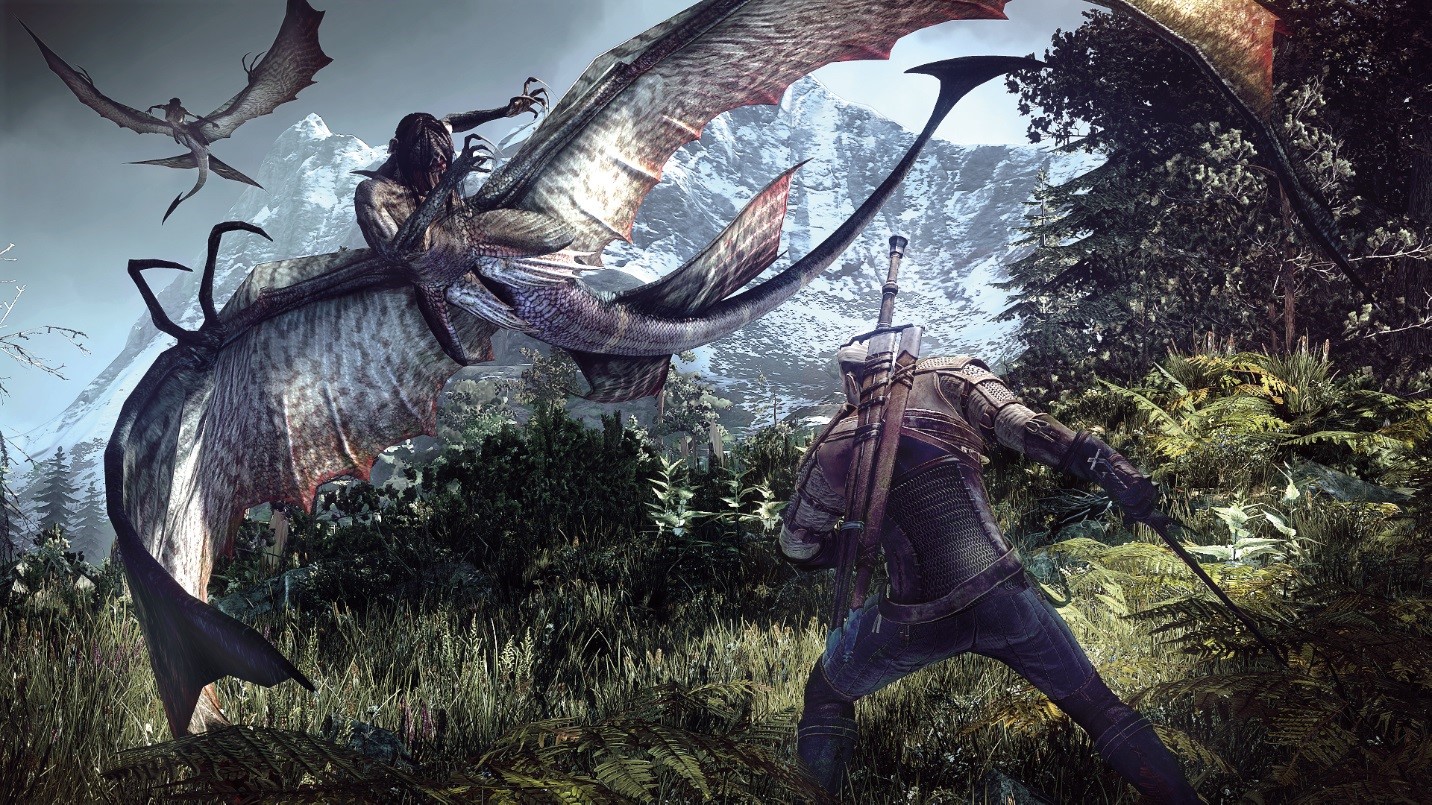 The Witcher 3: Wild Hunt is highly acclaimed for its mechanics and storytelling
The Witcher 3: Wild Hunt is their major breakthrough which sent them to the top as one of the best game developers of their time. With ten million copies sold of the game, they have proven that an independent developer can have complete control over the games that they create and make a big impact in the gaming world. And they plan to maintain this stance with Cyberpunk 2077. They will continue to use their REDengine and their own staff to create this brand new game that looks to be groundbreaking.
8. They've created The Witcher card game
In Witcher 3: Wild Hunt, you can play a card game called Gwent. It was so popular that CD Projekt decided that they would create an online free-to-play version, as well as a physical card game to go along with it.
Gwent Announcement Trailer
 In Gwent, you must acquire more points than your opponent at the end of the game and you must win 2 out of 3 rounds to win the game. So how do you accumulate points? At the beginning of your game, you draw 10 cards, each of which has a combat value, row placement number, and some have special abilities. You must place cards on each row on the board. Because of this, you must be very tactical about how you choose your cards. You gain points by creating powerful combinations which add up point values.
This fun and addictive card game will be released for PC and XBox One, though we are not sure of the release date. At this time, the game is in Beta mode, which you can register for right now!
9. They're super secretive
Cyberpunk 2077 was first announced in 2012, and we still haven't heard too much about it – in fact, there is not even a release date yet! While CD Projekt is very open about their goals and who they are as a company, they make sure not to give away too many details about their games before they are ready to release it.
Despite having the trailer out for over three years, they haven't let on to what exactly the game will be about, and have only given some small details. What we do know is mostly based off the original table top game, Cyberpunk. All we know about the plot is that it will take place toward the end of the Fourth Corporate War, a huge corporate war between two megacorporations, and that a small nuculear weapon has been detonated in the middle of the city.
There is only one Cyberpunk 2077 trailer at this time, which was released three years ago
The trailer features a woman with mechanical augmentations, but we haven't heard who she is or what role she plays yet. CD Projekt stated that they are keeping things secret for a good reason: they don't want to put anything out until they are prepared to show great content and provide a short release date.
10. Cyberpunk 2077 may not be released until 2021
You read right. According to CD Projekt's website, they intend to release Cyberpunk 2077 sometime between 2017 and 2021. Since the release of The Witcher 3: Wild Hunt, they have been working on upgrading their REDengine, and recently CD Projekt has said that they are doing some overhauling on the engine.
The first announcement of Cyberpunk 2077 was released in 2012
They have promised that Cyberpunk 2077 will be a "new type of video game format previously unexplored by the studio." So we may be waiting a very long time. But we hope that the wait will be well worth it.
11. They are expanding their team to 500
In order to accommodate for such a large project as Cyberpunk 2077, CD Projekt is currently hiring nearly 200 new employees to meet the demands of the game. Currently CD Projekt has 370 employees and their goal is to increase that number to 500.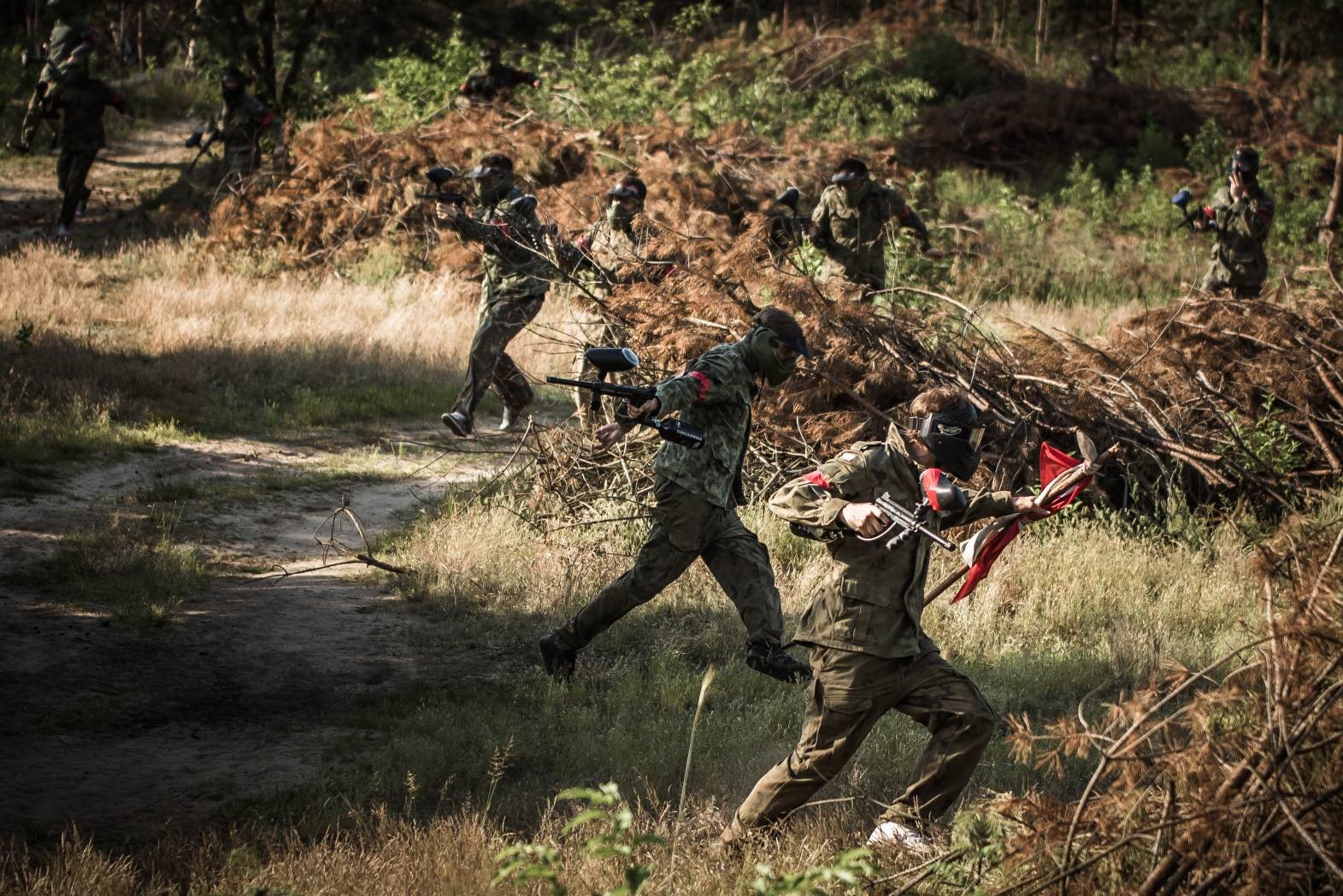 CD Projekt employees play paintball together
Self-proclaimed rebels, CD Projekt maintains that they are a close-knit team, where each employee knows the executives that they work under, and the team even has outings together, such as bonfires and rousing games of paintball.
It's no wonder that they are able to put out quality games. Happy devs usually make for good, hard-working devs.
12. They don't protect their games
Many game developers have hard to break copy protection on their games with digital rights management (DRM) and anti-tamper technology like Denuvo. It is believed that this technology protects games from loss of sales due to pirating, but CD Projekt has proved otherwise.
While surely The Witcher 3 has been pirated, but it has sold 10 million copies – all without DRM. Perhaps it is because of Iwiński and Kiciński's histories with pirated games, but it is their belief that games do not have to have copy protection to be successful.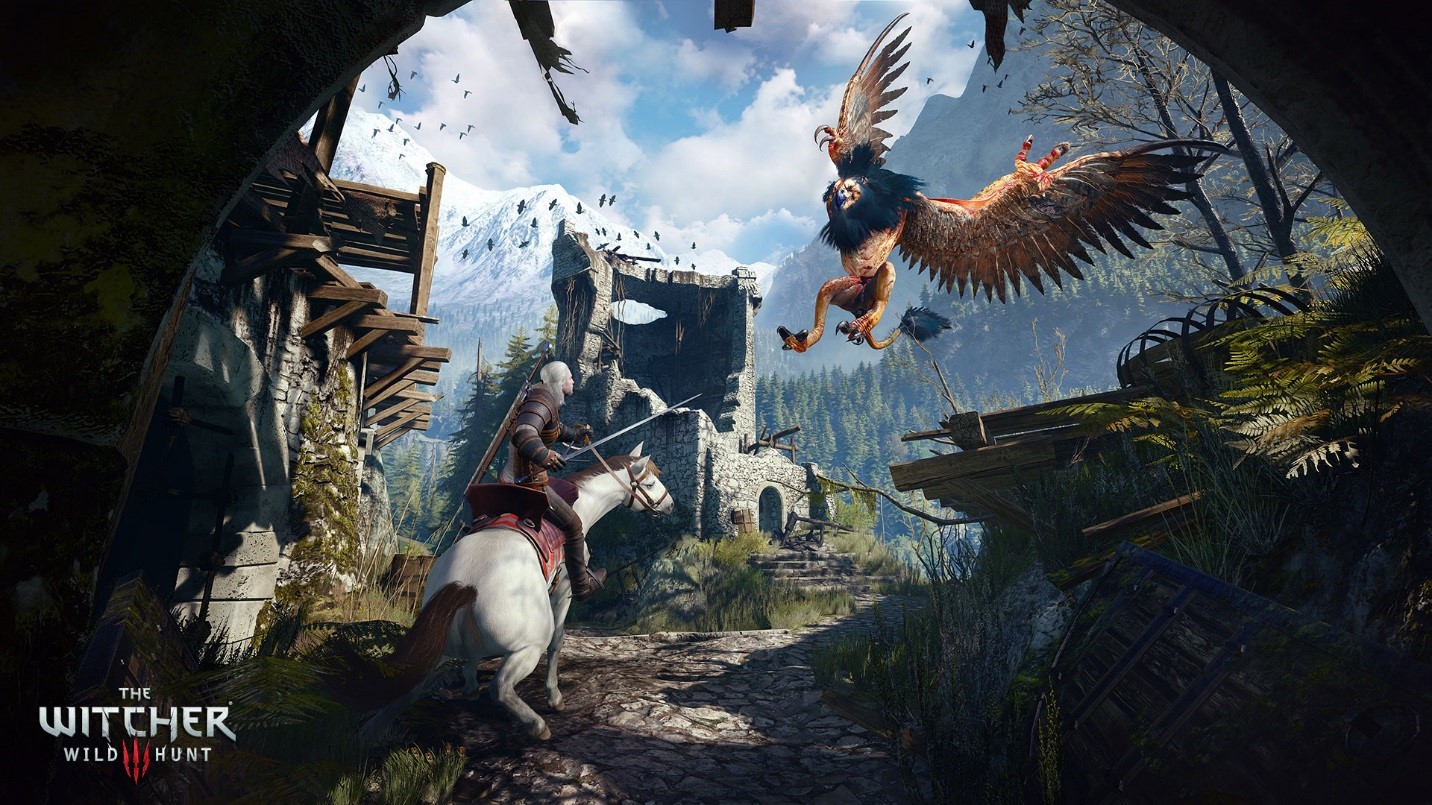 The Witcher 3 consistently puts out new free content, enticing gamers to buy
It is CD Projekt's belief that if a game is good enough, people will want to buy it, and with consistent new content coming out for The Witcher 3, it has encouraged people who want to pay the game to buy it. It's interesting that their experiences have such a strong connection to their beliefs. From their gamble with Baldur's Gate, till now, they have proven the gamers want to buy quality games.
13. The Witcher series has sold 20 million copies
All of the 3 games together have sold 20 million copies. The Witcher, which started out as a demo from a small-time gaming development company from Poland has turned into a major franchise.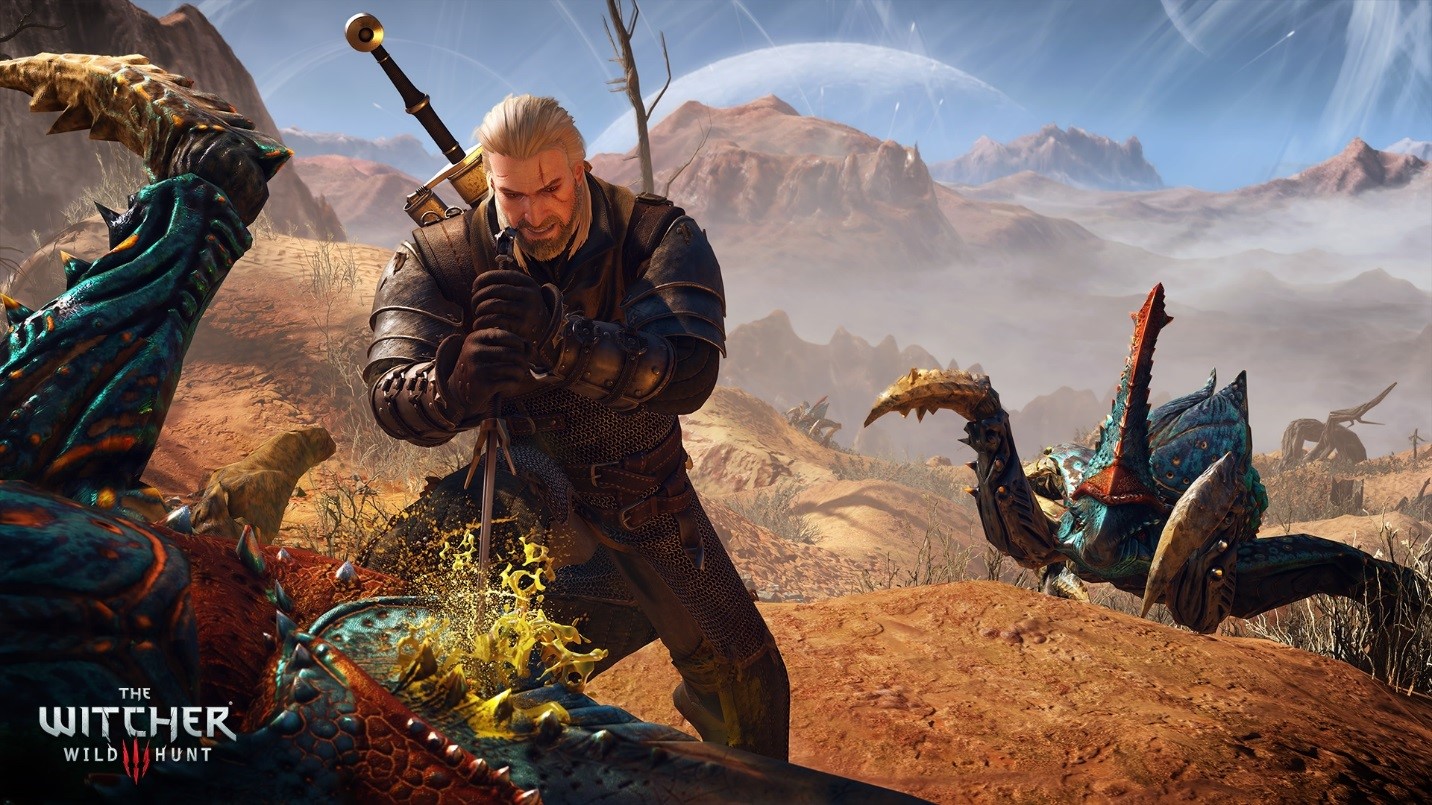 Complete and utter commitment to gaming is what has landed this series on top
The Witcher 1 through 3 is available on both Steam and GOG, and The Witcher 2 and 3 are also both available on consoles. Availability is one piece of the puzzle to their success, but the hard work and refusal to quit when times get tough, along with the commitment to beautiful, story-rich and exciting adventure game is what has made this franchise a hit.
14. They own GOG
Founded in 2008, GOG.com, formerly known as Good Old Games is similar to Steam in that it distributes video games for PC, but what sets GOG and Steam a part is that, following their beliefs, CD Projekt has ensured that GOG is a DRM-free platform.
With GOG, you buy and download a game and it's yours to keep – you don't have to jump through any hoops or deal with errors related to piracy protection. It's a very simple vehicle. They have a platform for GOG called GOG Galaxy, which is a fully optional client that installs and uploads games onto your computer, and has features such as achievements and online multiplayer.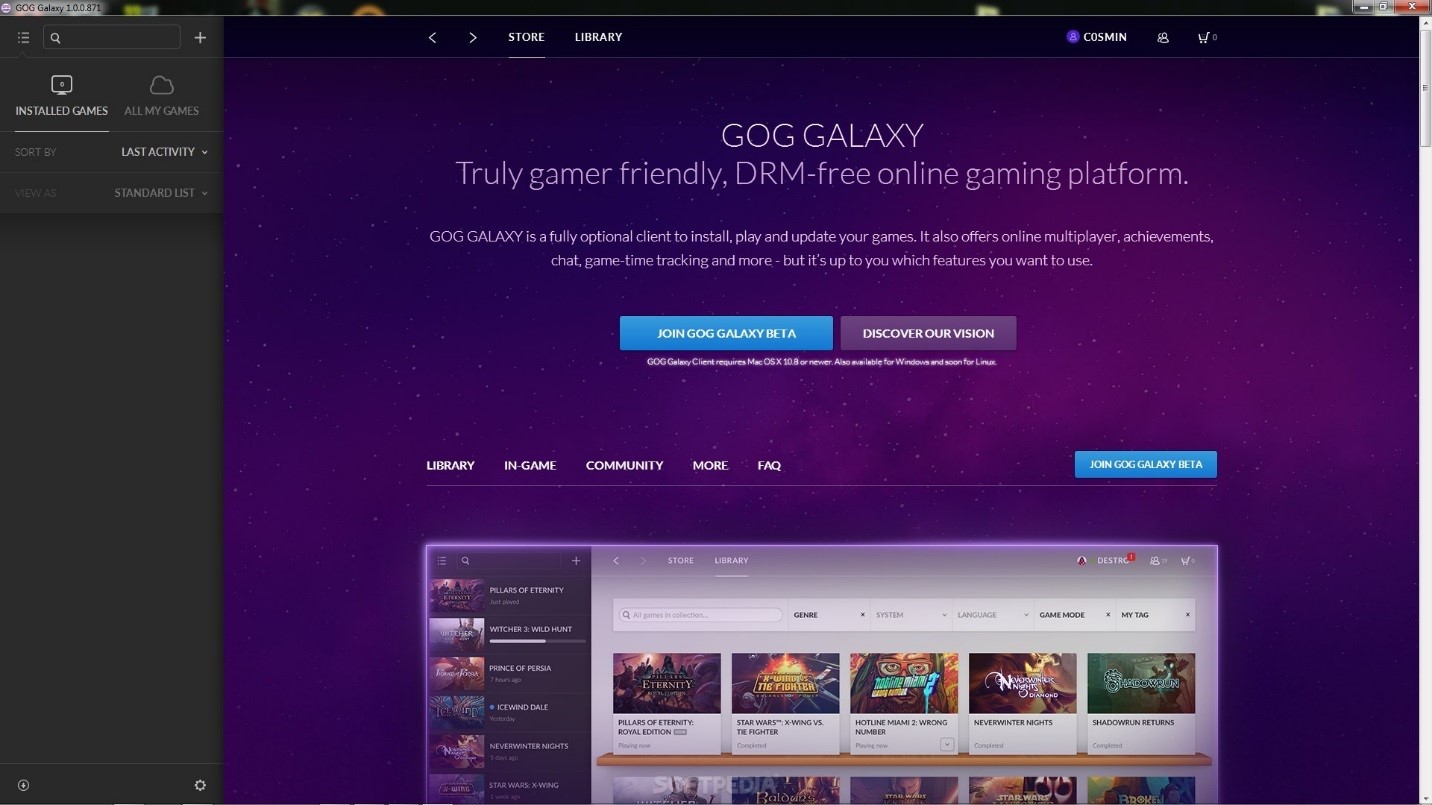 Screenshot of GOG Galaxy, an optional gaming client
They even have a money-back guarantee for the first 30 days if a customer has bought a game and there are unresolvable technical problems with it.
It seems that CD Projekt stays true to their roots and makes it easy for gamers to play without any kind of interference.
15. They work on one massive project at a time
CD Projekt is dedicated to developing unique and extremely high grade video games and that commitment shows through their games. They have said recently that they are looking at Rockstar as a model for creating games: they plan to work on one big video game project at a time.
Currently, they are putting all of their energy into creating Cyberpunk 2077 and while they have a few side projects like Gwent, when it comes to their AAA titles, they have their eyes on the prize. And that prize is putting out the best Roleplaying Games.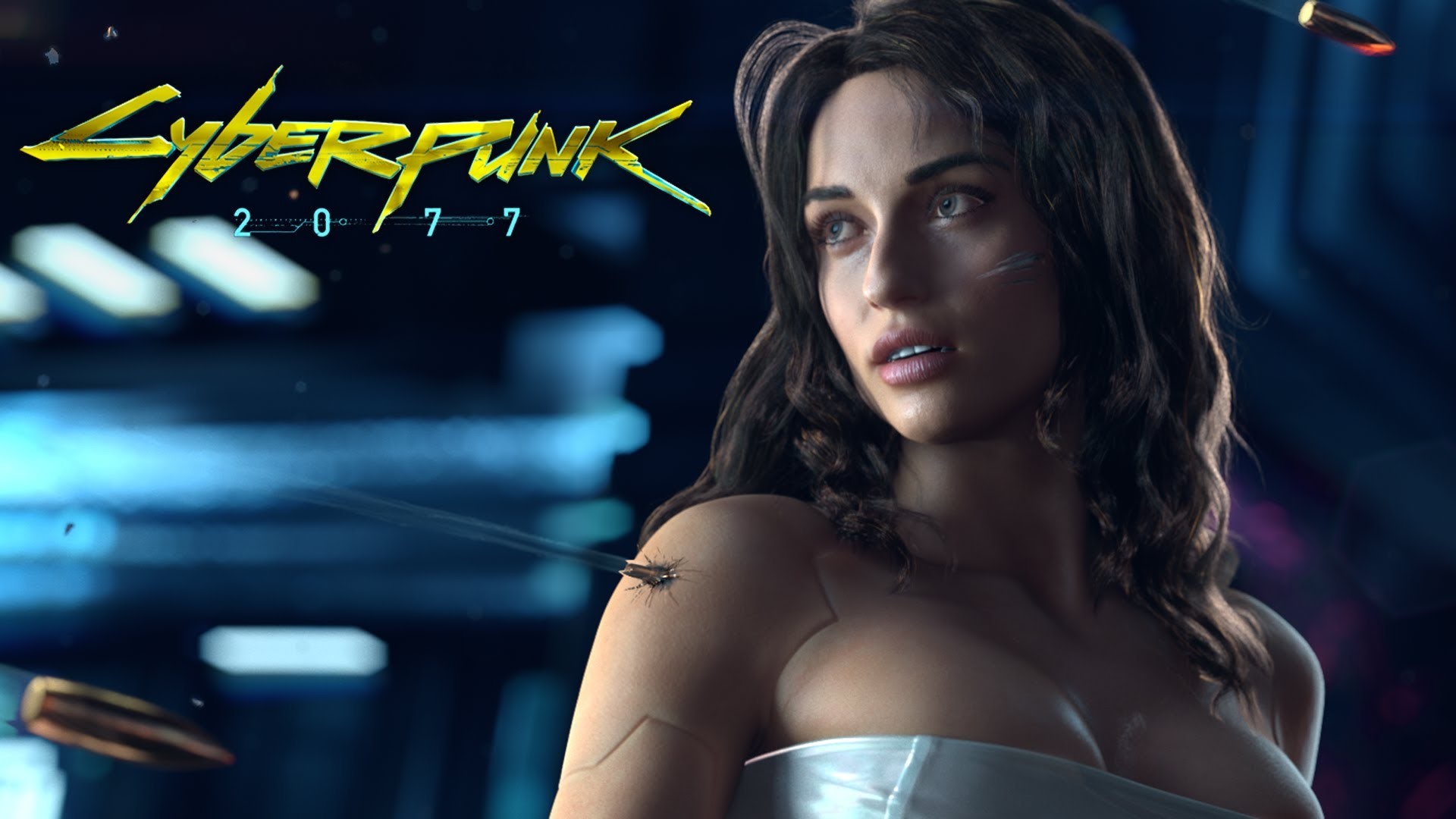 CD Projekt is putting their all into Cyberpunk 2077
In fact, it's even in their strategy statement. They are focusing on two main areas: "development and distribution of world-class videogames via the CD Projekt RED development studio – creators of the globally acclaimed The Witcher videogame series, currently also working on other projects, including the upcoming AAA release: Cyberpunk 2077," and "digital sales of videogames directly to customers from around the world via GOG.com and GOG Galaxy platforms."
It is clear that they don't mess around when it comes to production and distribution of quality games. This may be because of the debacle when they attempted to produce both The Witcher 2 and The Witcher 3 at the same time and got burned. It's refreshing knowing that they are a business that learns from their mistakes and holds integrity.
CD Projekt has gone through the ringer and has come out on the other side. They've shown tenacity and the strength to never give up no matter how difficult it gets. CD Projekt is a great model of what a game developer should be: holding strong to their beliefs and integrity and there for the gamer.
If you liked this article, find out more about CD Projekt games here:
5 Interesting Facts About The Witcher 3
Cyberpunk 2077 Gameplay - 5 Things You'll Love
Cyberpunk 2077: Release Date, Trailer, Gameplay, And Latest News