Top 17 'Games Like Sims', Ranked Good to Best
Updated: 06 Aug 2019 10:50 pm
What's not to love about The Sims?
The 17 Best Games Like Sims To Play Right Now
The Sims, arguably the most loved life simulation video game series out there, has been enjoyed by many since back in the day when it was first released in February 2000. In total, there are four games in the main series, titled in numerical order – The Sims, The Sims 2 (released 2004), The Sims 3 (2009) and The Sims 4 (2013). But there are many games out there that are like The Sims series, with a twist.
Here is a pick of 17 games like The Sims, ranked from good to best.
17. 7 Sins
7 Sins is a life simulation games that sees the player control a male character who lives in a city ruled by sex, fame and wealth. The aim of the game is to become famous in the fictional Apple City, whilst making decisions related to the seven deadly sins, such as greed and lust. Thus, there are seven chapters to play through.
7 Sins is rated 18, and it is very clear why, due to the naughty touch it has. Though some of the dialogues can be very unusual, it is interesting to see how your choices influence the game.
So if you fancy a Sims game which is more adult-rated, then 7 Sins is a good choice for you.
My rating: 5/10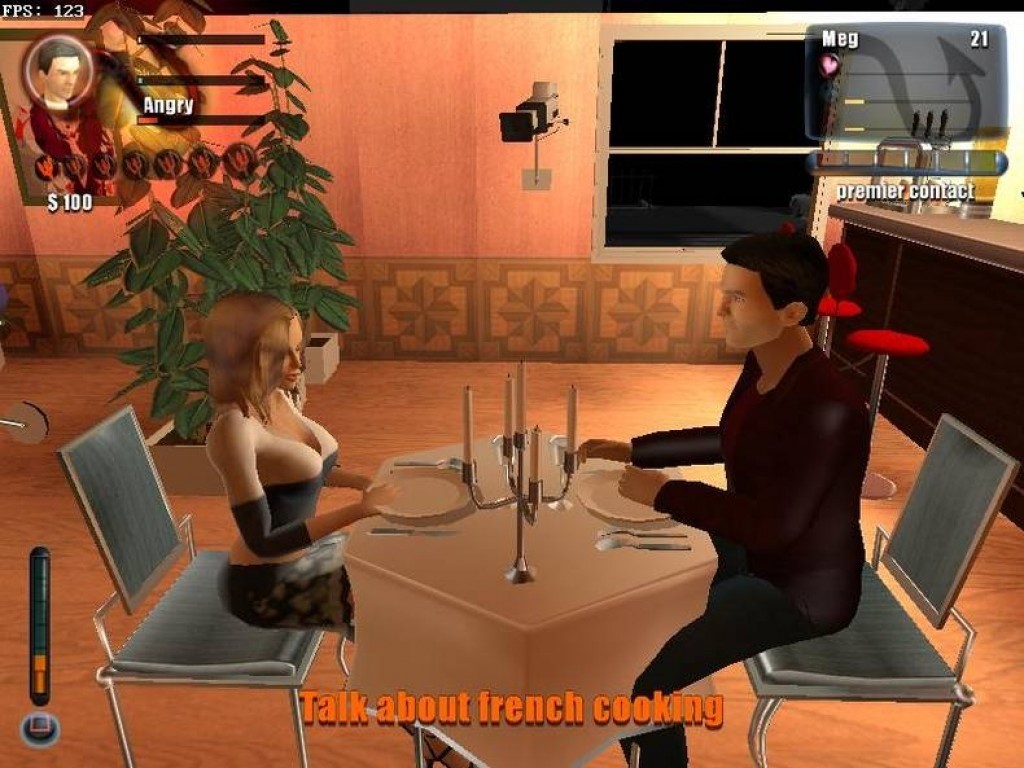 Can he conquer one of the sins over a candlelit dinner? (Probably, yes!)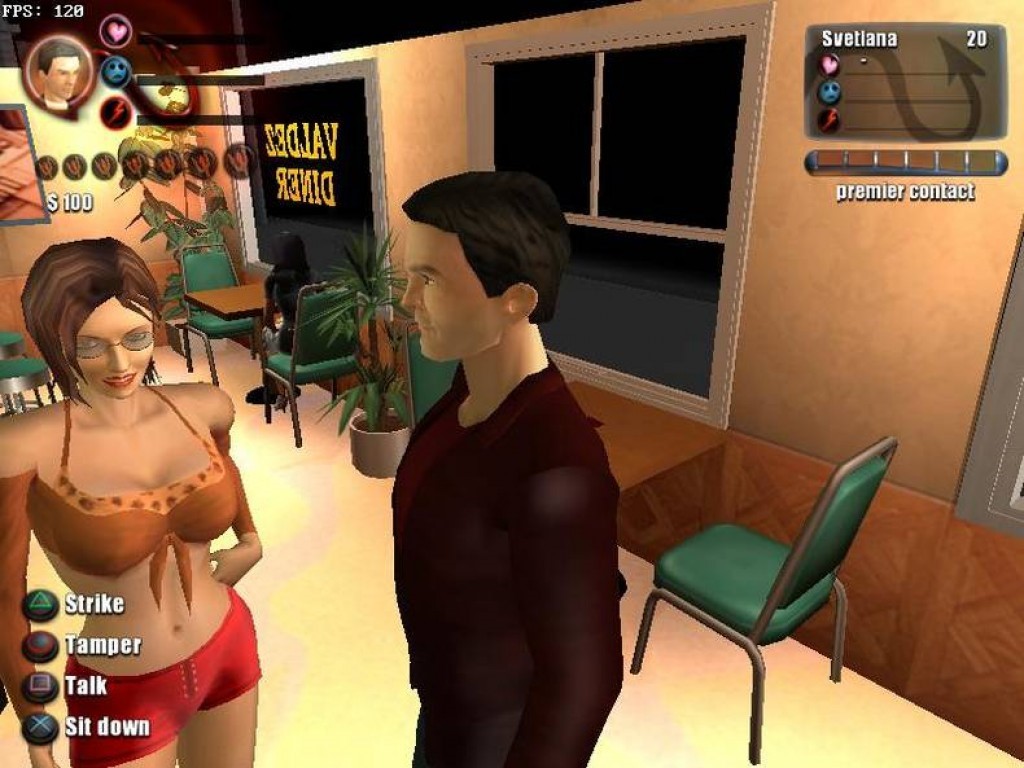 There are over 100 non-player characters with which you can interact
16. IMVU
IMVU (short for "Instant Messaging Virtual Universe") is a social networking virtual world which was released in 2004, and you can see the Sim-like elements due to the 3D avatars players must create to be able to play. It is available online for free through a standard browser, and there are also some mobile apps for iOS and Android available.
On IMVU, members firstly create their own 3D avatars and they can meet other members, create items and participate in games with that avatar. The biggest difference to The Sims is the multiplayer capability that IMVU offers. You can connect with players from all over the world, talk to them and walk around the 3D virtual world with them.
Though I personally prefer playing The Sims single player and focusing more on building my own family and buildings, IMVU is a must for players who prefer the multiplayer side of games and meeting different players from all around the world.
My rating: 5/10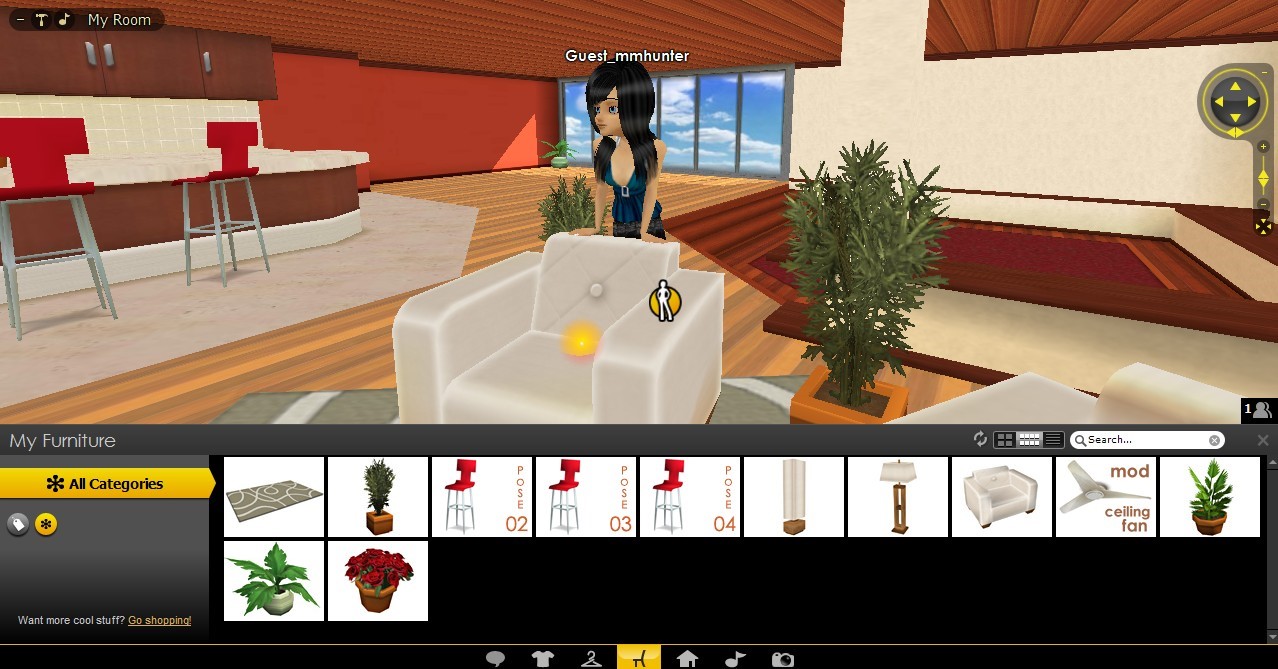 The room decorating possibilities are endless!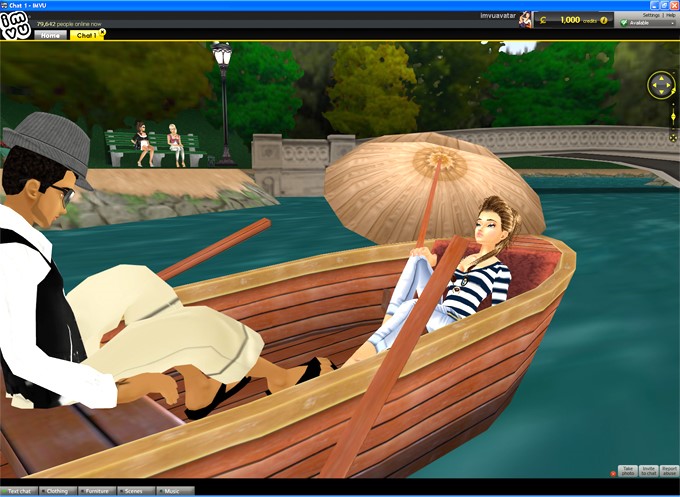 You can enjoy a relaxing boat ride while chatting to other online players
15. Kudos
Kudos, a life-simulation game developed by Positech Games, was released in 2006. Its sequel, Kudos 2, was released two years later. The gameplay of Kudos is quite similar to that of The Sims, in that the player controls a character's life. However, in Kudos, the player can only control their character's life for ten virtual years, from the character being 20 years old and ending when the character turns 30.
The game focuses a lot more on the character's life itself, and less so on the 3D-aesthetics like in The Sims, with it being based on 2D character art. The player, during each turn (which is counted as a single day, or a half-day at weekends), chooses from a range of activities which shapes the character's life in terms of their personality, mind and body.
Whilst playing the game, I did miss the ability to build things for my character, such as a house or a restaurant, but, nevertheless, it is very interesting how the game focuses purely on one character, and the slightest choice can change the path of the character's life. So if you fancy a game that focuses on choices which affects a virtual character's life, and you wouldn't miss the building-side, then Kudos is a good game for you.
My rating: 6/10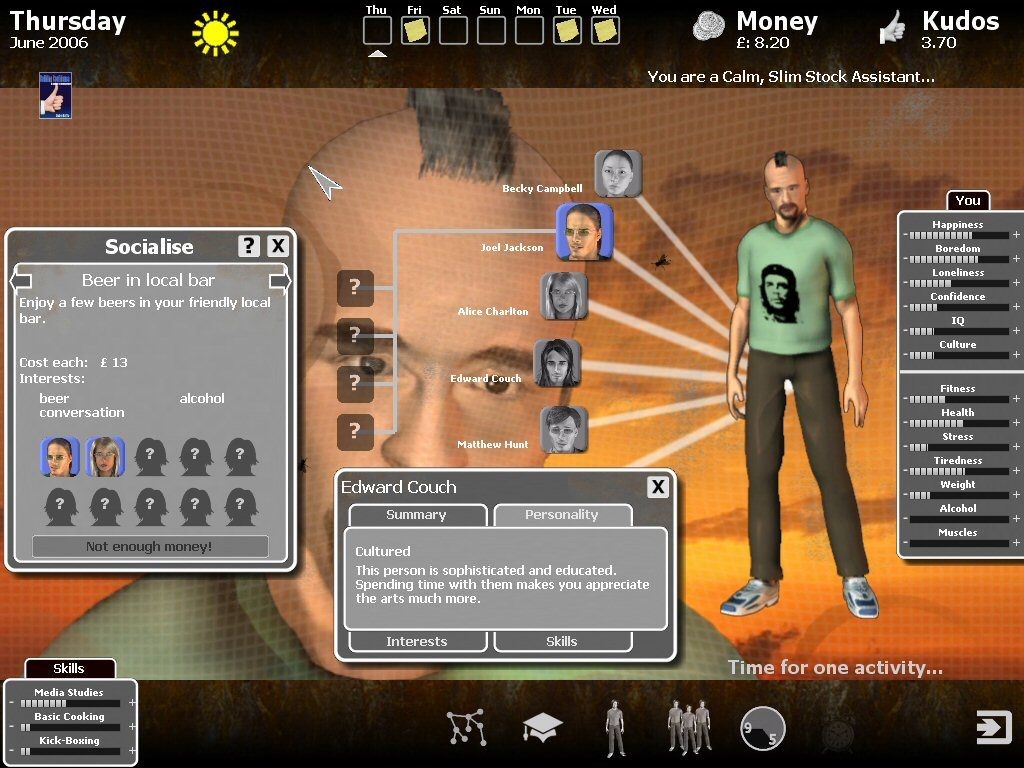 Who is the best person to socialise with?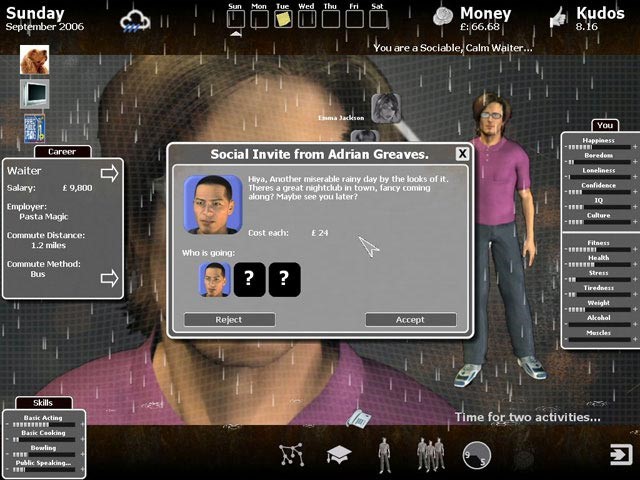 NPC also send you social invites – will you accept?
14. Life Quest
Life Quest, as with Kudos, focuses a lot more on your character's life and less so on the 3D-aesthetics that The Sims offer. Nevertheless, the style of it is somewhat charming.
The idea behind Life Quest is actually quite simple – you create a character and help shape his or her life, starting from when they graduate from high school. You have to find your character a job and keep an eye on the amount of money they have, all whilst completing goals.
It isn't exactly the most challenging game out there, however this can be an advantage if you're looking for a nice and simple game to sit down and play with, without going into so many details that The Sims goes into.
My rating: 6/10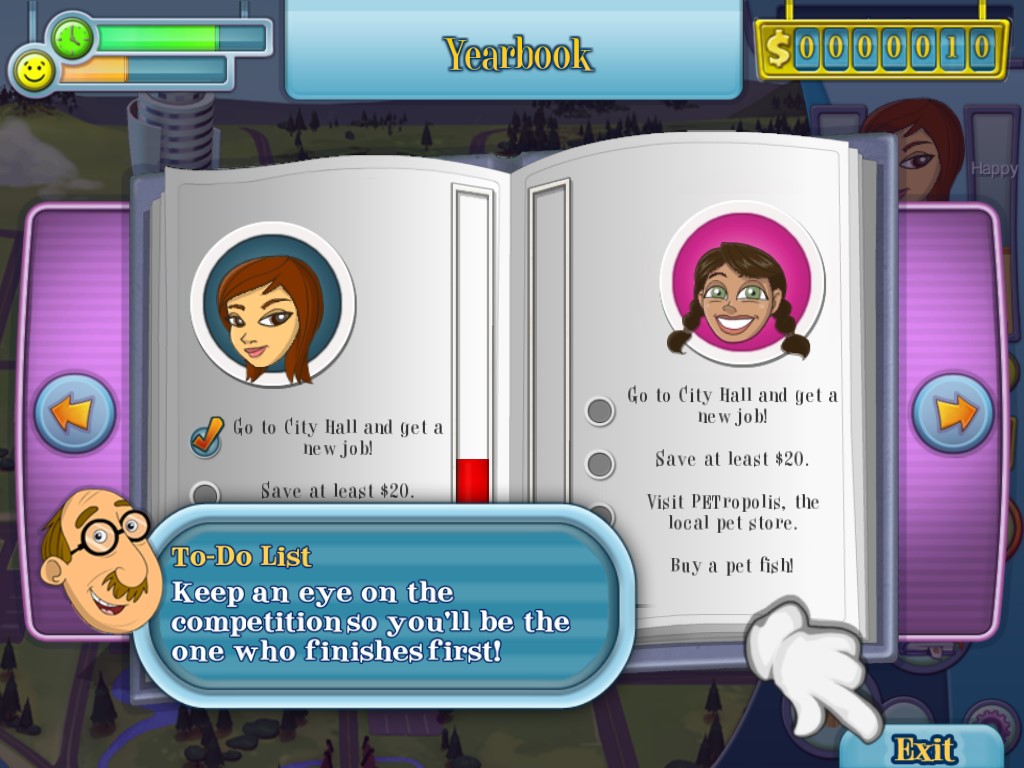 The element of competition can also be found in this life-simulation game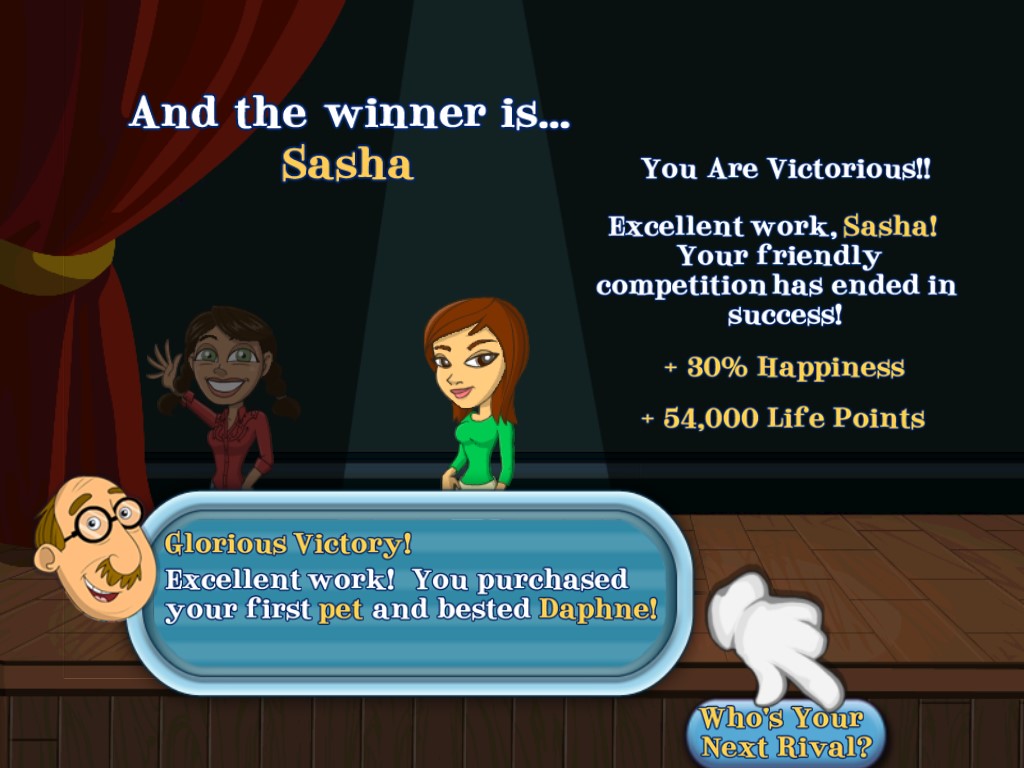 And the bonuses you get if you win are well worth it!
13. Singles: Flirt Your Life Up
Singles: Flirt Up Your Life was released in 2003 and has a very Sim-like feeling. You control a couple who are both single and live in the same apartment. Whilst keeping an eye on their wants, such as hunger and energy (just like in The Sims), your aim is to basically 'hook up' the two singles in your flat. They must first become friends and then eventually start a romantic relationship.
The game isn't exactly quest-driven, but there is an end goal in sight (i.e. hook up the two characters in the game). This game is perfect for those who love The Sims, but prefer to have some form of end goal to the game, compared to the open-end kind of game like The Sims.
My rating: 6/10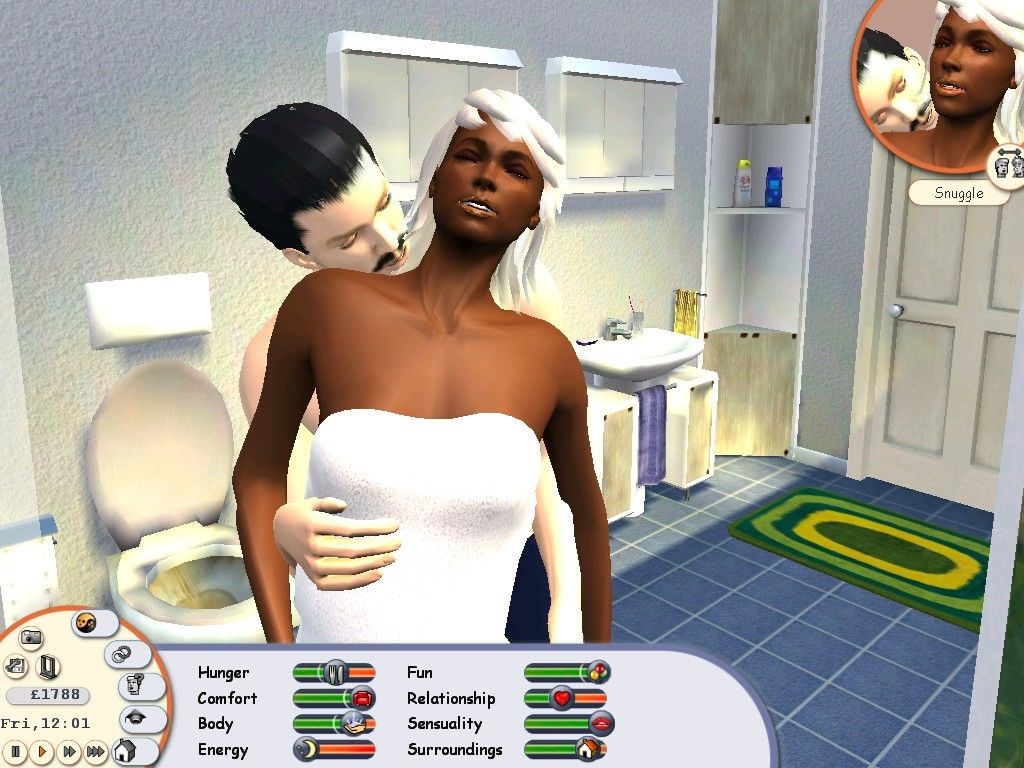 Looks like those two are getting on just fine!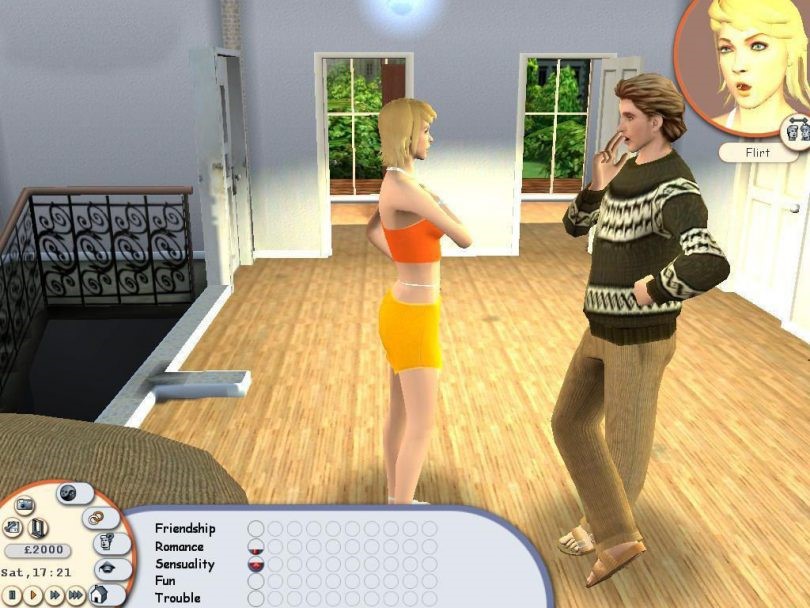 A bit of flirting never hurt nobody!
12. Virtual Families 2
Virtual Families 2 is similar to The Sims in that players control a character and help them through their virtual life, from finding a job to starting and raising a family. The player is faced with a variety of random events along the way to keep them on their toes. Players can praise or scold their characters to shape and adapt their personalities, giving a nice personalisation touch to the game.
An interesting difference to The Sims is that Virtual Families 2 runs in real-time – every minute in-game is equivalent to a minute in real life. So if you decide to play at night, it will be night in-game, too! This makes gameplay quite exciting, and prevents the possibility of the game becoming too repetitive, as I sometimes find is the case with The Sims after playing several in-game days in it.
Virtual Families 2 is a nice game for those who want to try something outside of The Sims, whilst not wandering too far away from the idea behind it – controlling the life of a virtual character.
My rating: 7/10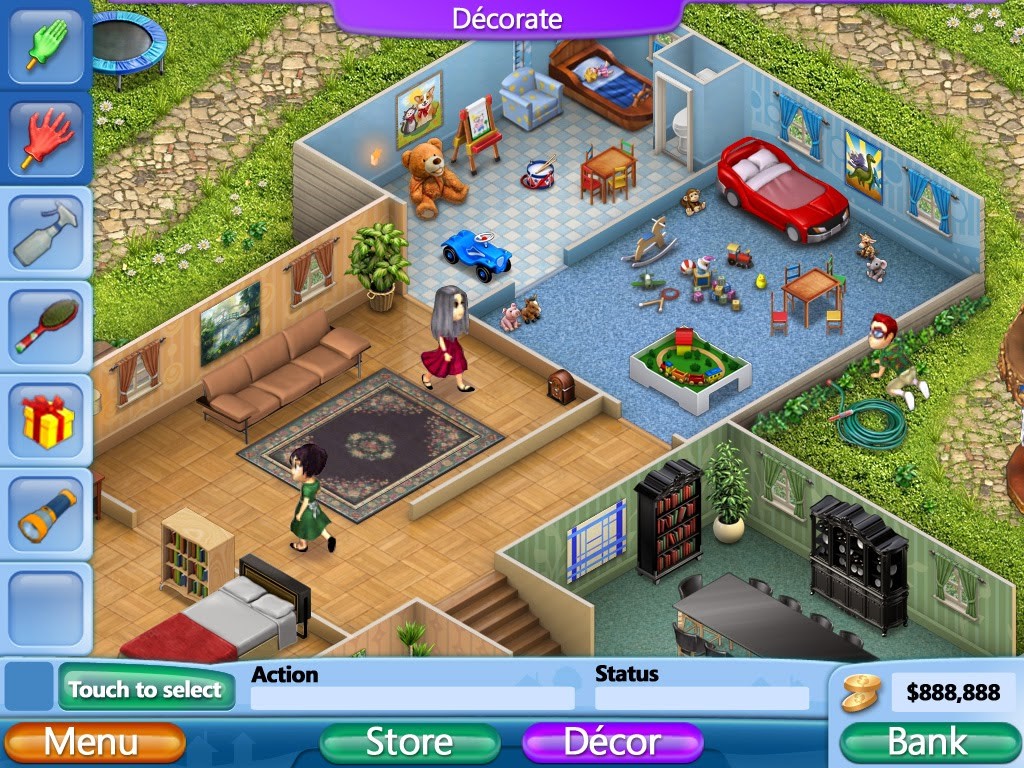 That kid's room is a bit of a mess!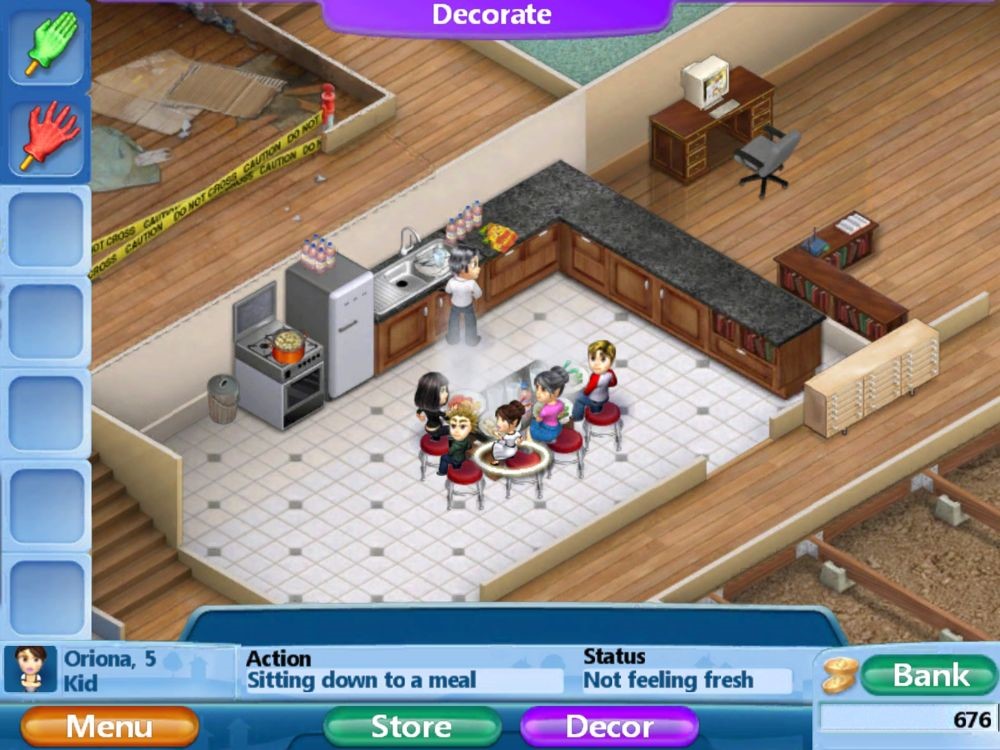 The whole family sits down to enjoy a meal together