[Top 15] The Sims 4 Best Realistic Mods
Updated: 05 Dec 2022 1:49 am
Sometimes you need a little more than what the base game offers!
We all love the base game, but there comes a time where The Sims 4 needs some spicing up.
Some of the emotions and actions are slightly unrealistic, so below I have listed my top 15 favorite mods that make the game far more lifelike! 
15. Have Some Personality Please!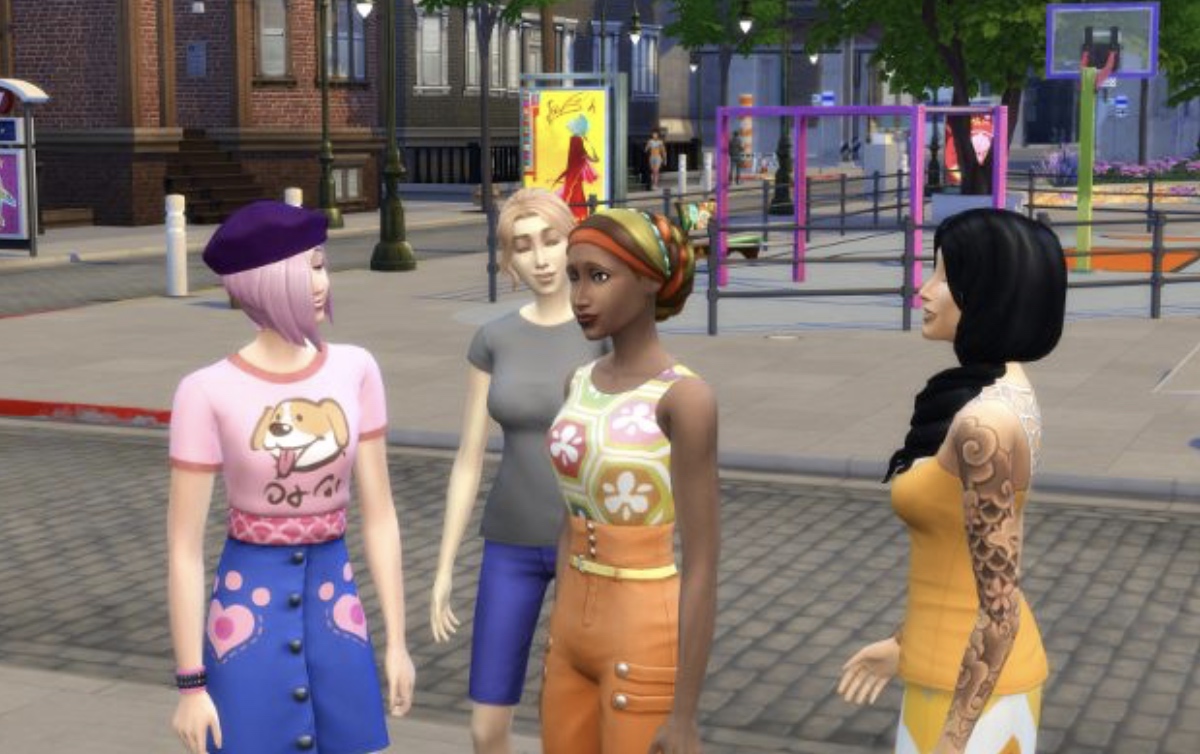 Don't you just wish that sims were'nt so...boring?
This mod will bring more personality to your sims and make each sim more unique! Sims will actually feel like their own people and are in line with the traits they possess.
Features include:
Most romance is restricted until higher romance levels
Sims may learn traits and careers from 'Deep Conversation'
More alien interactions
Cats and dogs have personality
More autonomy/whims
No idle chat
Restrictions on romance to help with cheating sims
More autonomy for toddlers
Interactions based on traits, moods, conversations, and relationships
Toddlers acting more like their traits
Restrictions on 'woohoo' and 'try for a baby'
This mod can really flesh out your sims and makes for far more realistic interactions and new gameplay opportunities. Here's to no more meaningless conversations!
Have Some Personality Please! Details: https://www.gamepressure.com/download.asp?ID=78874
14. Go to School Mod Pack (V4)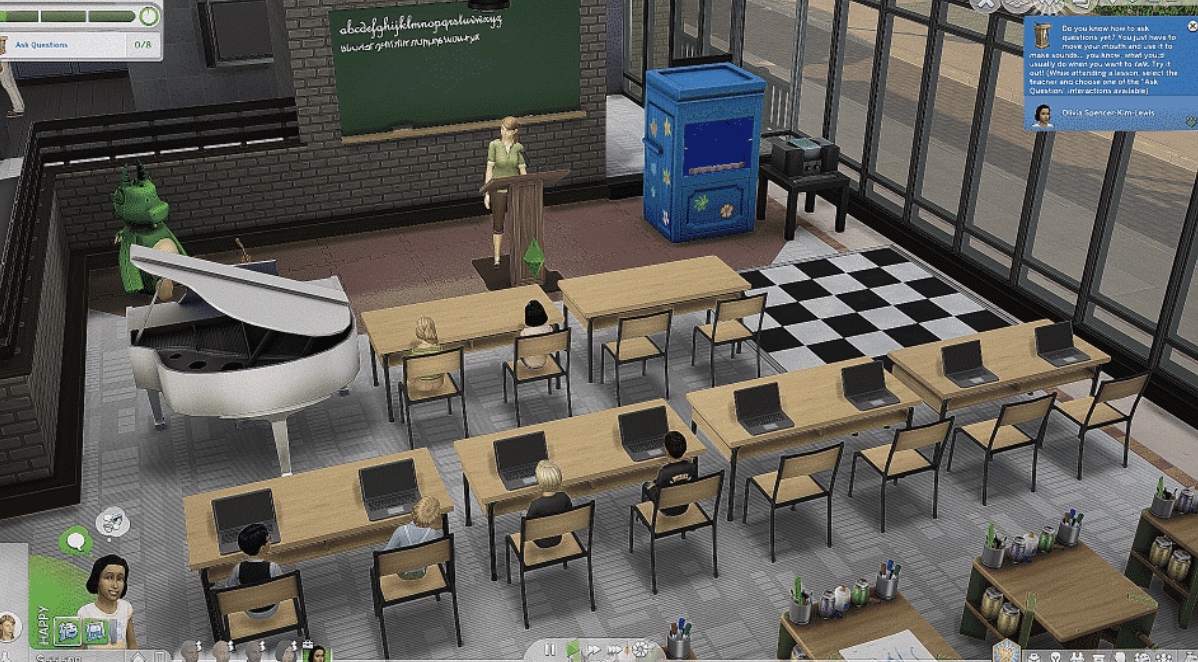 You never thought you'd have to go back to the classroom...
With this mod, you can follow your sims to school and watch them achieve their education! With a different subject every day, you can help your sims demonstrate their knowledge through activity goals and interact with NPC teachers.
Features include:
Follow your sims to school (elementary and high school)
A different subject every day (personal development, problem-solving, creative arts, health and fitness and science and technology)
NPC teachers, counselors for a spirit boost, principal, caterer, and janitor
Activity goals to boost grades
Elementary students can apply for special opportunities (unlockable aspirations)
Redeem reward traits from Emblems achieved from unlockable aspirations
Older sims (or gifted child sims who have succeeded in boosting their adult skills) can pass their knowledge on to other sims and teach classes from the podium
Two new venues (elementary school and high school)
This mod requires 'Get to Work' to function (some opportunities require 'Get Together' or 'City Living' but you can still play without them). All in all, this mod is super fun and allows you to access more gameplay opportunities with your younger sims!
Go to School mod pack details: https://zerbu.tumblr.com/post/160319209200/the-sims-4-go-to-school-mod-pack-v4
13. Meaningful Stories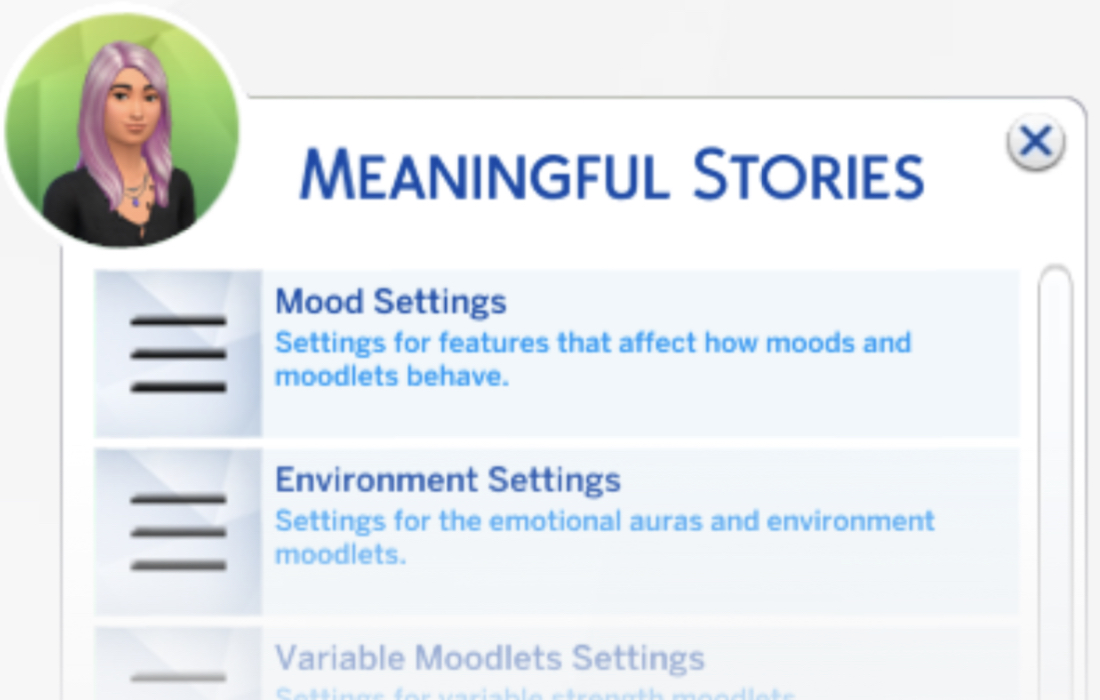 YOU can decide your sim's story!
'Meaningful stories' is a mod pack that redesigns the mood and emotions system of The Sims 4. These changes allow your sims to feel more human and make their life events more meaningful, creating a more realistic gameplay experience.
Features include:
Smarter, subtler, more varied emotions
In-game Tutorial and Settings Menu
Your sim's emotional state will be less predictable but more stable
Less likely for a sim to flip from intense sadness to intense happiness without passing through the emotions in-between
Changes in mood will be more significant and last longer, but getting your sim to feel the emotion you want can be more challenging
Happiness will no longer be the default state; they will only feel truly happy only when something worthy happens to them
Artwork and objects with an emotional aura won't affect your sim's moods immediately (more subtle – building up and falling over time)
Some sources of emotional moodlet will sometimes give stronger or weaker effects - unpredictable
This mod is extremely realistic due to its subtle changes and varied effects on gameplay. This is a great mod to have and can impact your storytelling greatly!
Meaningful Stories details: https://roburky.itch.io/sims4-meaningful-stories
12. Slice of Life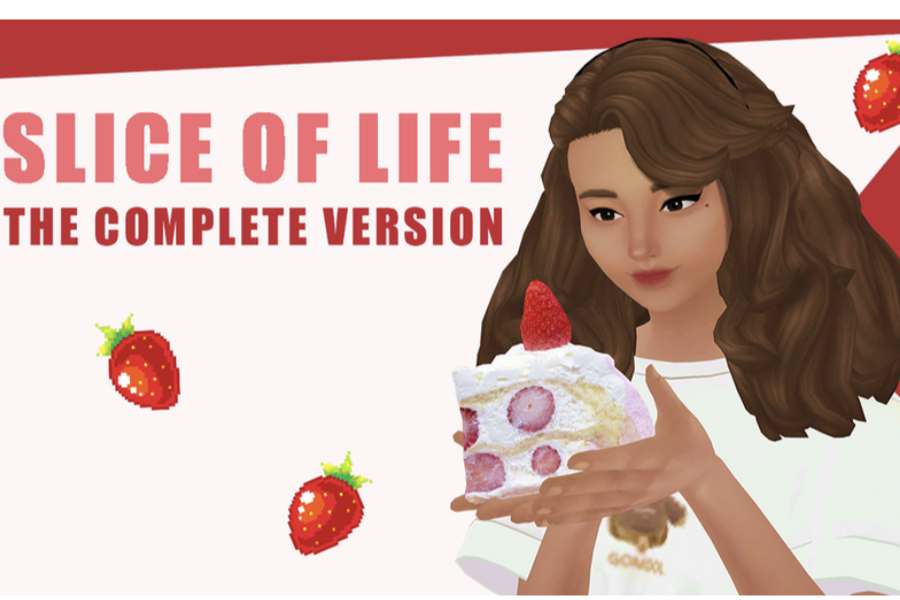 Have that cake and eat it too!
This mod introduces a lot of realism to the game! It applies to every sim – even NPCs. Appearance changes, a new Personality System, sickness, and much more can be expected when you download this mod.
Features include:
Appearance changes in-game (based on moods, drunkenness, and injury)
16 different personality types, based on human personality types. Choose, or let the game choose for you!
Emotion overhaul, adding certain terms such as humiliated, pumped, miserable, depressed, passionate, and more
Menstrual cycle for female sims
Get drunk!
Acne, perform skincare, lose a tooth
Phone apps
Sims become aware of insecurities
Check body measurements
Sicknesses (colds/flu, stomach bugs, a WTD, and headaches), can be passed to others
Memory system
More parties, woohoo options and rabbit hole events
This mod is a fan favorite and adds endless opportunities to the game.
Slice of life details: https://thesimscatalog.com/sims4/downloads/game-mods/traits/slice-of-life-mod-at-kawaiistacie/
11.  SNB – Sim National Bank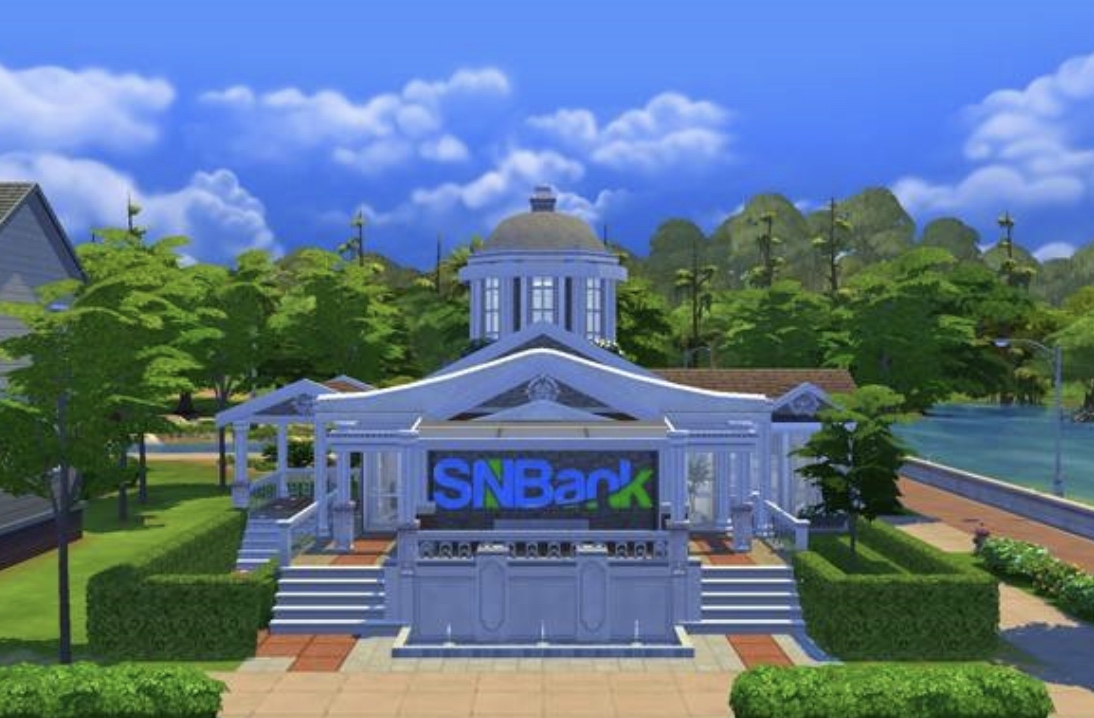 Send your sims to the bank!
This mod creates an extensive financial/banking system similar to what we humans have in real life! This boosts storylines and limits you to only your imagination.
Features include:
Sims can manage bank accounts, take out loans, pay bills individually, and more
Main account for each sim in your household that has access to a cell phone
Direct deposit for income (career pay, freelance pay, royalty income and lifestyle brands income)
Basic death handling
SimoleanGram on the phone
Fabulously Wealthy and other Monetary Aspiration Support
Autopay within Bills
Property Tax settings
Thermostat costs, pay rent, collect child support, custom alimony system, government benefit programs and more
If you download another mod, found within the page linked below, you can place an actual bank! This allows sims to take care of their financial needs in person, using credit cards and loans.
SNB – Sim National Bank details: https://www.simrealist.com/snb
10.  SimDa Dating App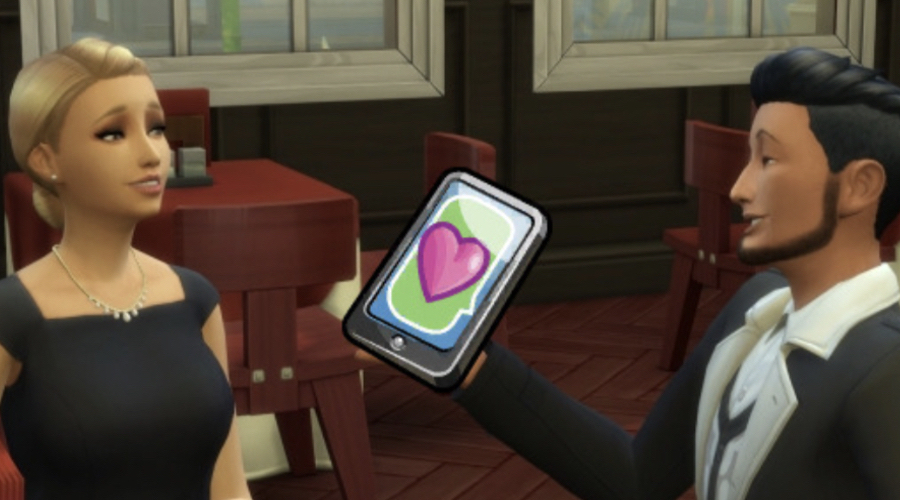 Introduce your sims to the trials and tribulations of online dating!
We all wish dating and finding partners is as easy as it is in The Sims 4. Well, now your sims can use dating apps just like we do. The SimDa dating app is like tinder, allowing your sims to set up blind dates, meetups and even one-night stands!
Features include:
Dating app on your sims phone, under the social menu
Specific date (pick your sim's NPC date)
Blind date (random NPC)
One night stand (quick hookup, even with no previous relationship!)
Sims can have a bad date, a good date, or an awesome date. This can produce powerful moodlets, depending on how the date went!
Hook up calls from NPCS (takes your sim into a rabbit hole for a couple of hours, bringing them back with a smile on their face).
Each of these interactions has its own unique set of possibilities! You can find your soulmate, and even get pregnant by accident. Welcome to our life, sims.
SimDa Dating App details: https://littlemssam.tumblr.com/post/175413426238/simda-dating-app-simda-dating-app-can-help-you
9.  Explore Mod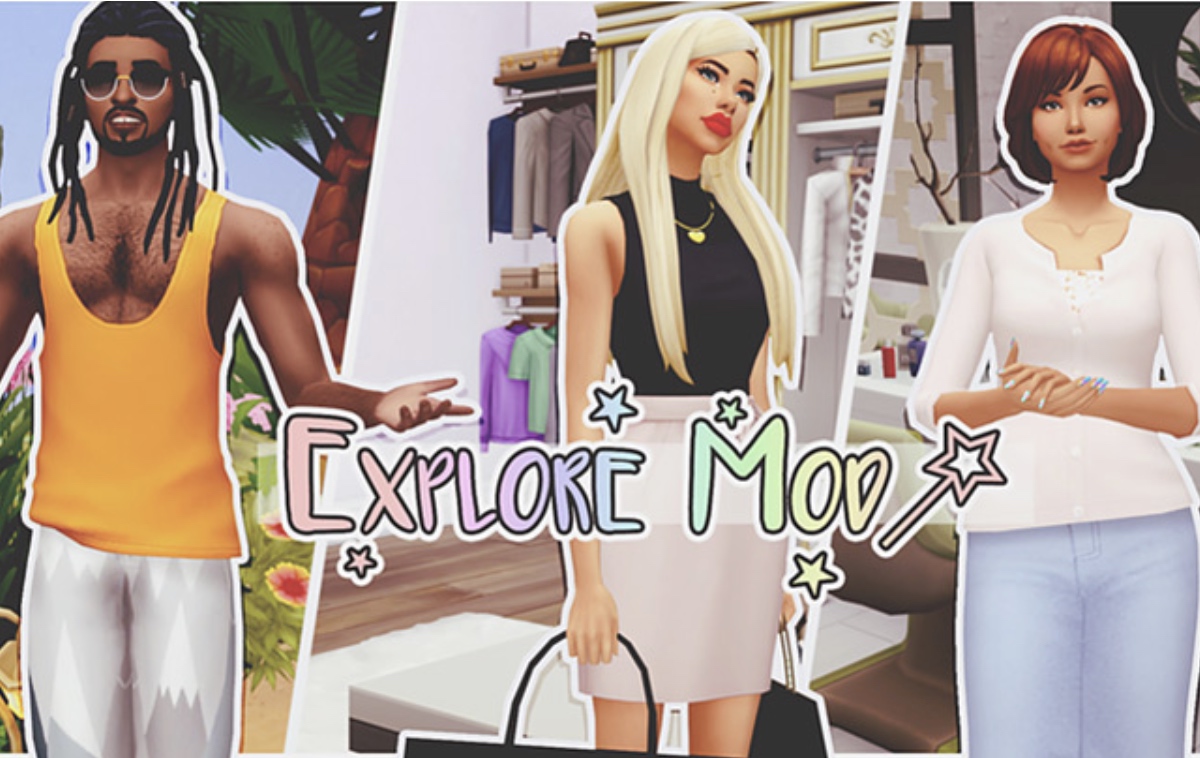 Explore - be the sim you want to be!
The Explore Mod is a rabbit-hole mod that lets your sims go out and explore the world autonomously, either alone or with friends. They'll have adventures, gain skills, meet people,come back with new moodlets and more!
Features include:
Entertaining activities like gambling, getting your nails done, doing temporary work (for extra §), getting takeout, experiencing attractions, education and more.
Get a license or a bus pass
This makes the game far more realistic, allowing your sim to go into the world and do the same things that you do!
Explore Mod details: https://www.kawaiistaciemods.com/post/the-explore-mod
8.  Height Slider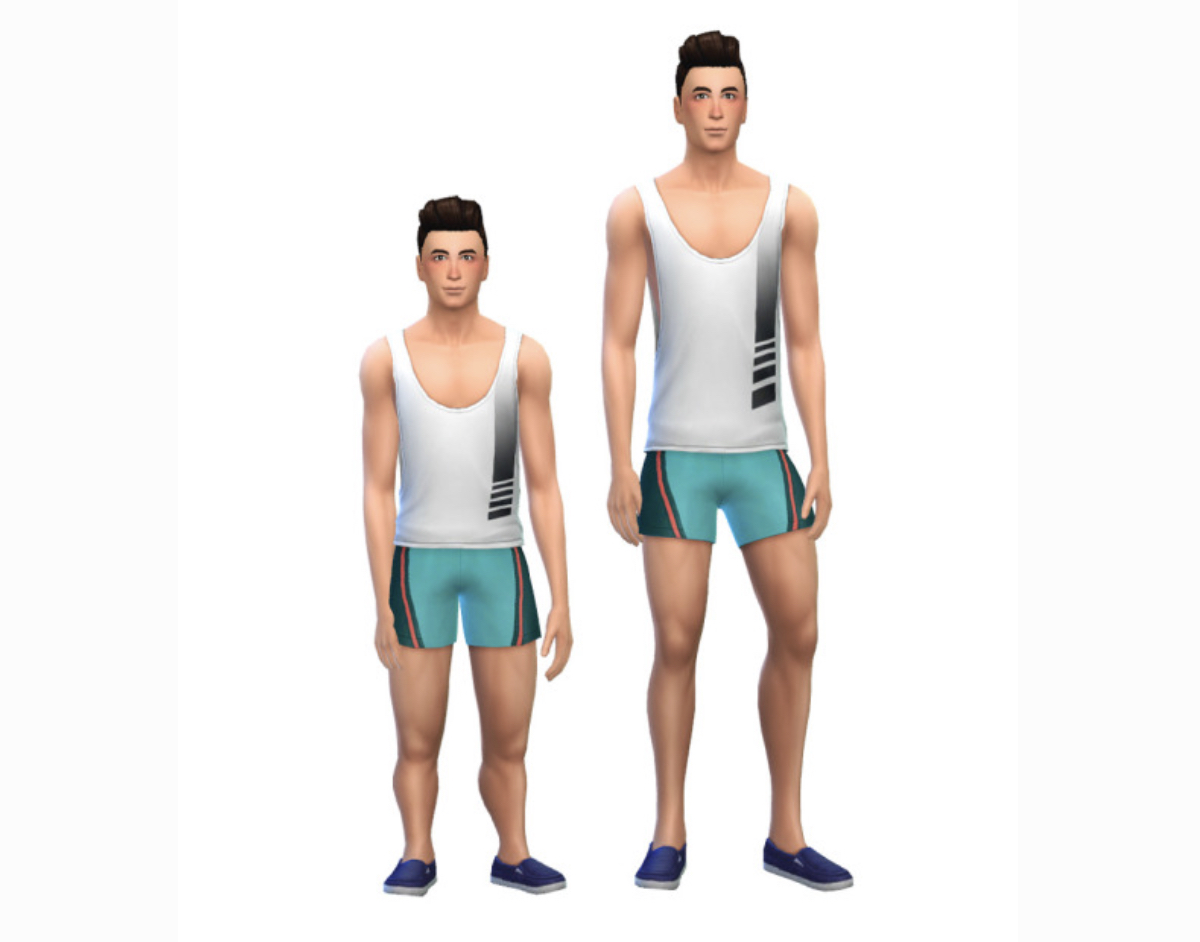 Not all sims are blessed with the gift of height!
One of the most frustrating things in The Sims 4 is the ability to change absolutely everything in CAS, apart from height! With this mod, you can alter your sim's height, and their body parts scale proportionality to the size of the body.
This mod gives each sim their own distinct look, allowing them the uniqueness they deserve. Note: The slider and preset are Teen and older only.
Height Slider details: https://luumiasims.com/post/174867678324/a-definitive-cas-height-slider-plus-more-height
7.  Extreme Violence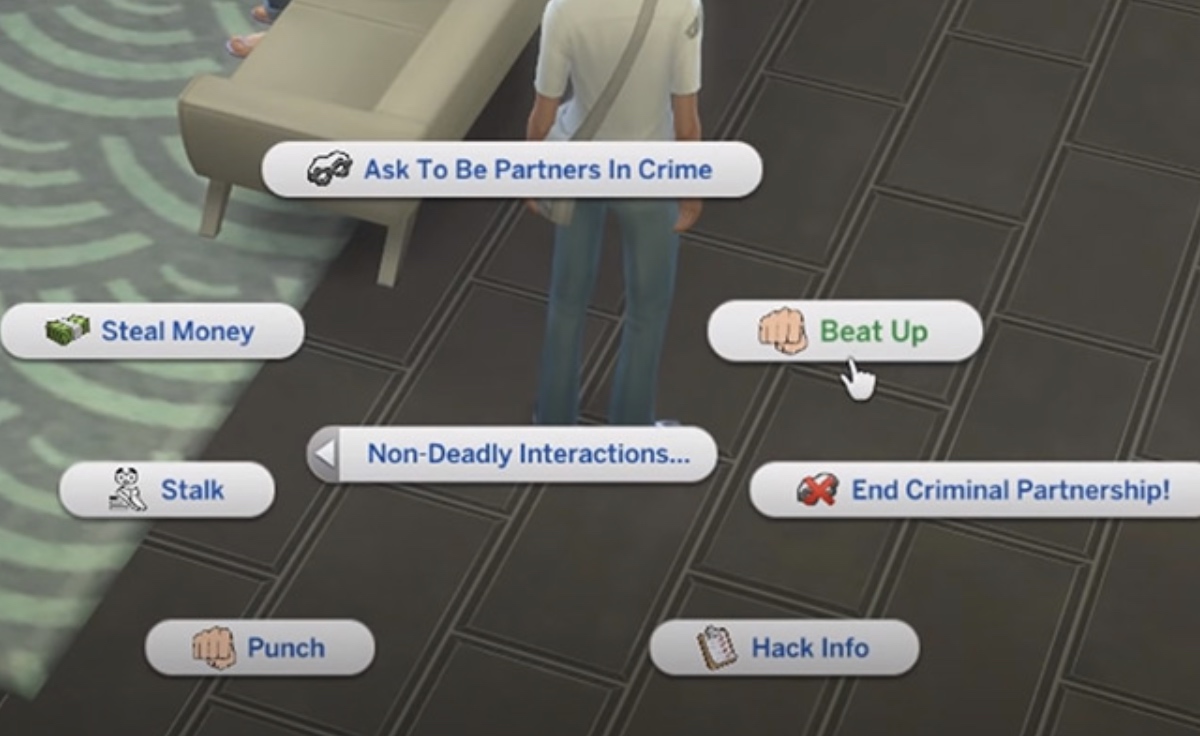 Feeling a little tense?
This mod adds the possibility for sims to attack others and cause chaos in a wide variety of ways. It's realistic, albeit graphic. View with caution!
Features include:
Gruesome animations
New interactions
Blood (!)
Sims can now murder one another in various ways
Engage in illegal activities
Deal with the police
Join gangs
Acquire new traits
This mod brings a hefty dose of realism to the otherwise happy sims game. Beware – this mod is not for children.
Extreme Violence details: https://www.sacrificialmods.com/downloads.html
6.  After School Activities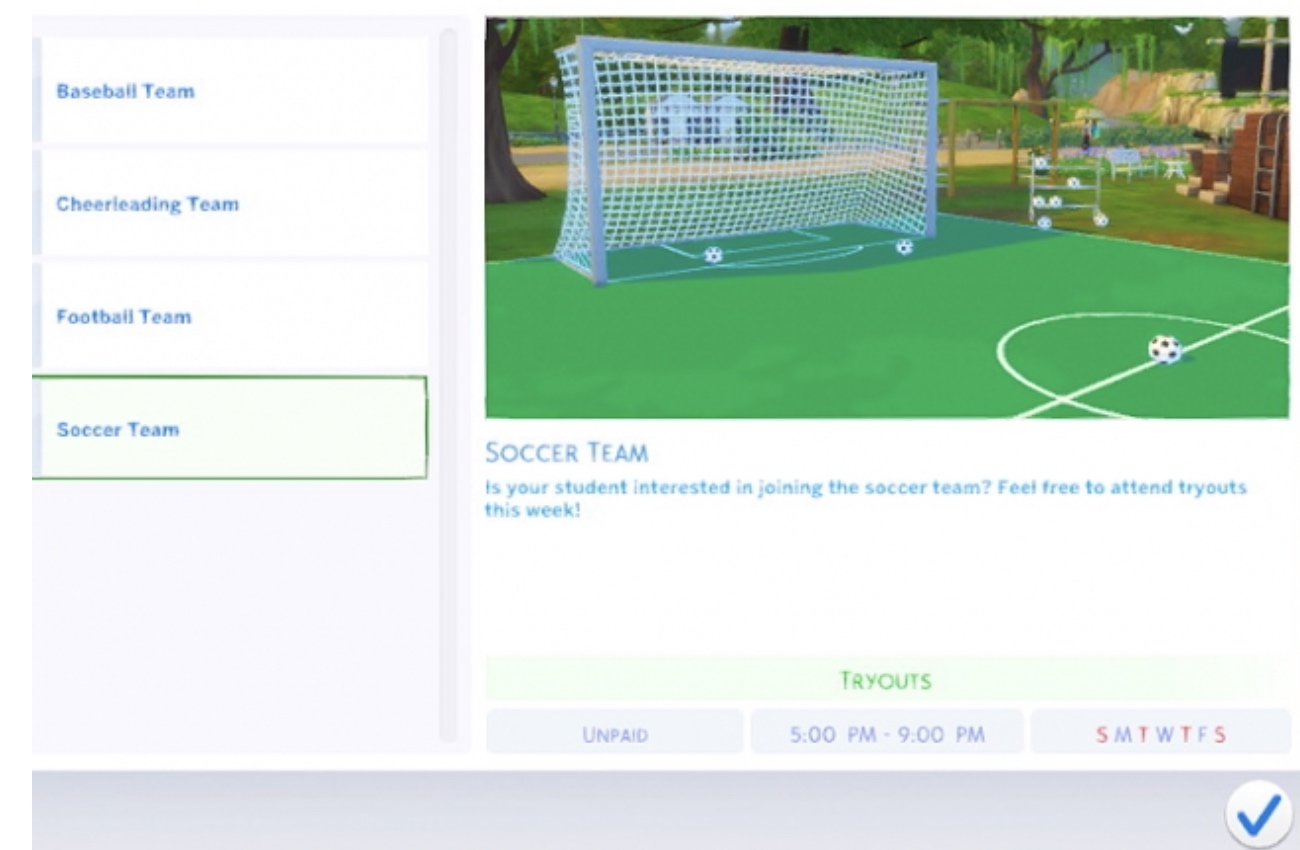 Flesh out those resumes with after school activities!
This mod fleshes out educational experiences by adding over 30 after-school programs for children and teens! Sims partaking in these activities will learn skills, make friends, and even apply for scholarships depending on their performance throughout their school life.
Features include:
30+ programs for children and teens, weekdays after school
Begin as an applicant and progress through each program
Gain skills and obtain more scholarship opportunities
Make friends and socialize after school
This mod increases the depth of your school experience, making the game far more realistic!
After School Activities details: https://www.kawaiistaciemods.com/post/after-school-activities
5.  Life's Tragedies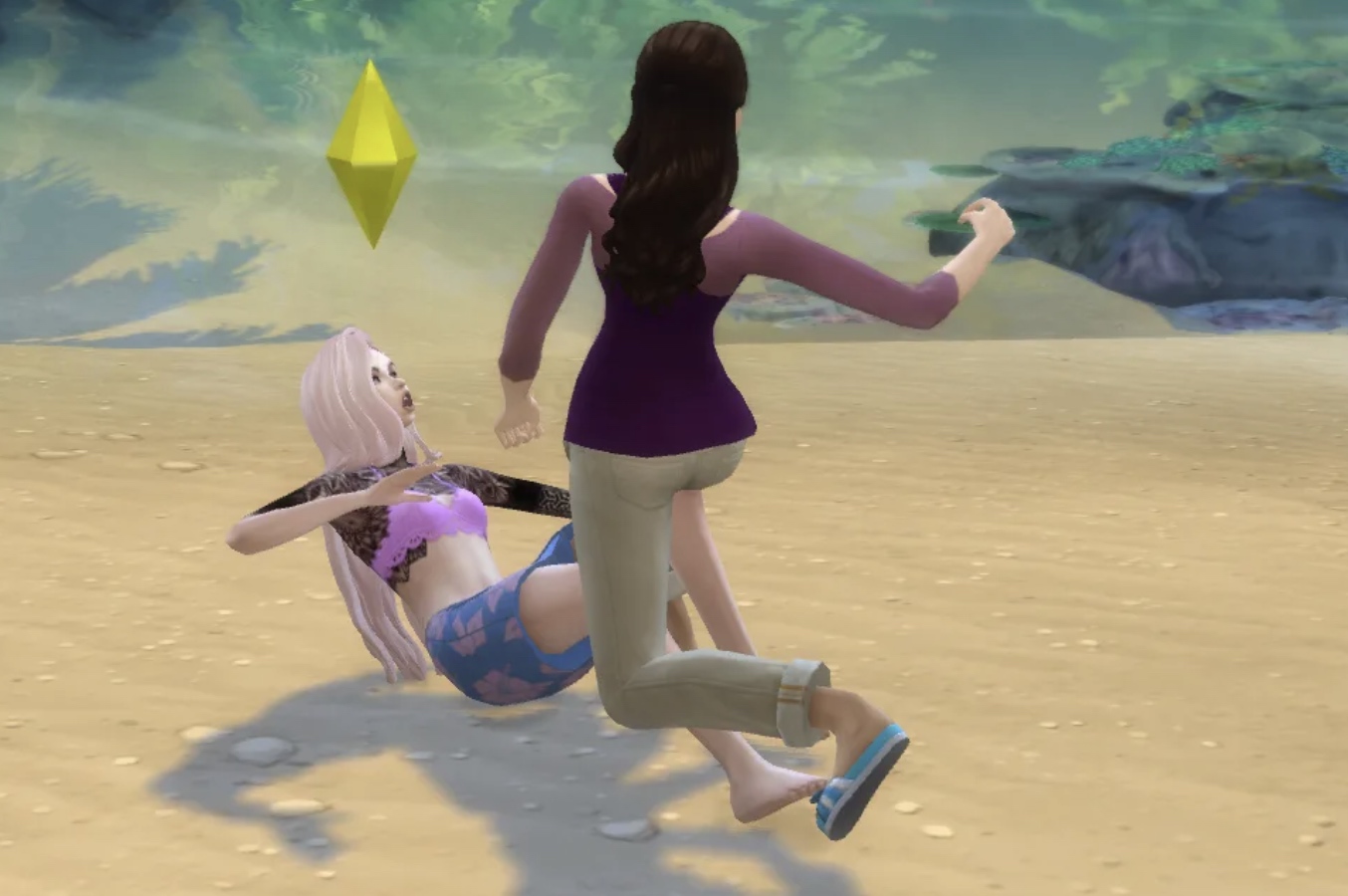 Life comes with it's difficulties...
The Sims 4 can sometimes be quite…naive. There are tragic and difficult moments that people in real-life experience, and this mod encapsulates that. It adds a wide variety of tragedies that may befall your sim or NPCs close to them.
Features include:
Random tragedies such as being run over by a car, getting jumped, or even contracting a life-threatening disease
Control how often these random incidents happen
This mod adds depth and can be great for storytelling. My favorite thing about it is that you can control how often these things happen, so you can make your game a horrorfest or just sprinkle some realism into your sim's lives.
Life's Tragedies details: https://www.sacrificialmods.com/downloads.html
4.  Custom Traits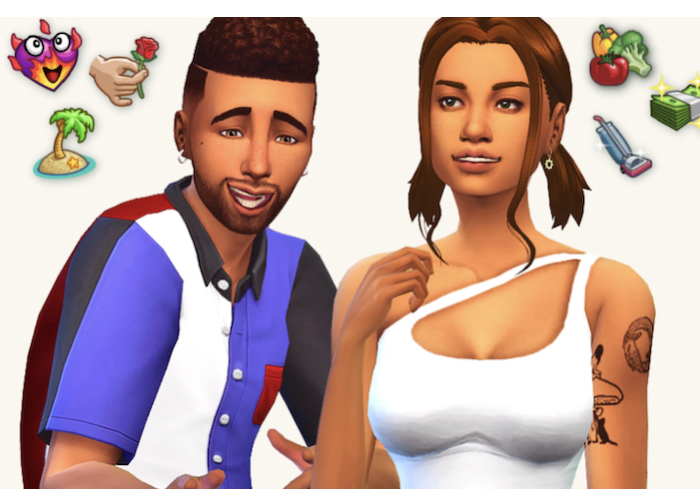 Have some personality!
The Sims 4 is seriously lacking personality, so you can never have too many traits! They add variety to your game and flesh out your sims. Below is a link to 100+ different mods that make your sims far more interesting.
Custom Traits details: https://ultimatesimsguides.com/sims-4-cc-traits/
3.  Funeral Mod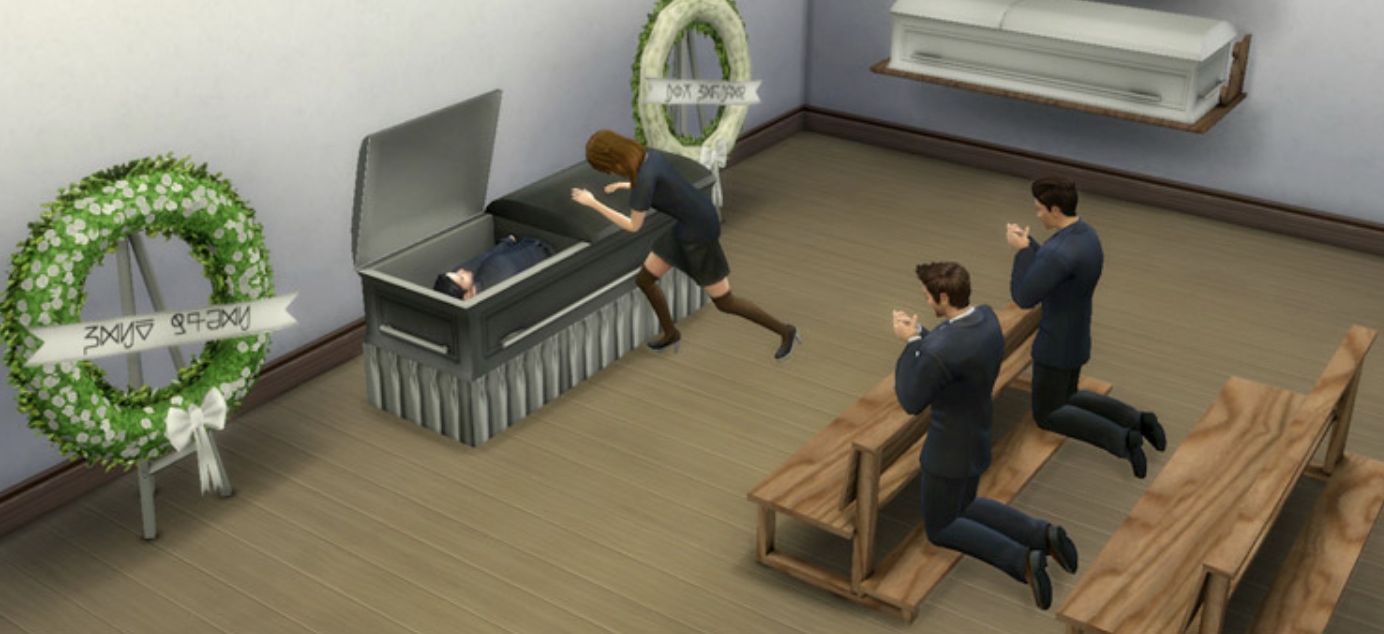 One of the very sad moments of life, now represented in the sims.
The Sims 4 has a lot of life events, but one that is missing is the ability to throw a funeral when a loved one dies. This mod changes that, allowing you to throw a funeral and introducing new interactions for your sims.
Features include:
New event - funeral
New interactions
Hire a minister
Get rewards for funeral event badges
This mod recreates an unfortunate, but inevitable part of life.
Funeral Mod details: https://konansock.tumblr.com/post/157782042328/the-sims-4-funeral-event-mod-its-finally-done
2.  Memorable Events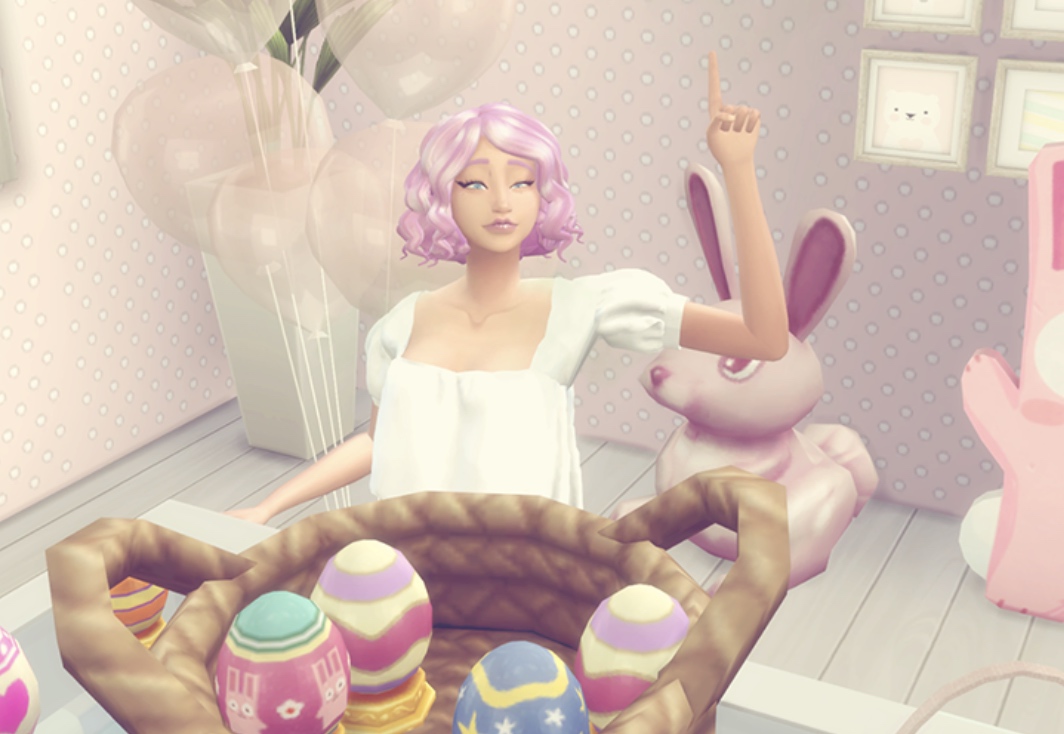 Celebrate those important times in life!
This mod adds 40 (!) social events to your game. Events include a night out, baby shower, bachelor(ette) party, camping, karaoke and more! We have all experienced most of these parties in our lives,and it's time our sims can too!
This is an extensive mod that mimics real life in a way that the already existing ones don't, creating emotions and memories that differ from event to event.
Memorable Events details: https://www.kawaiistaciemods.com/post/memorable-events-mod
1.  Mental Health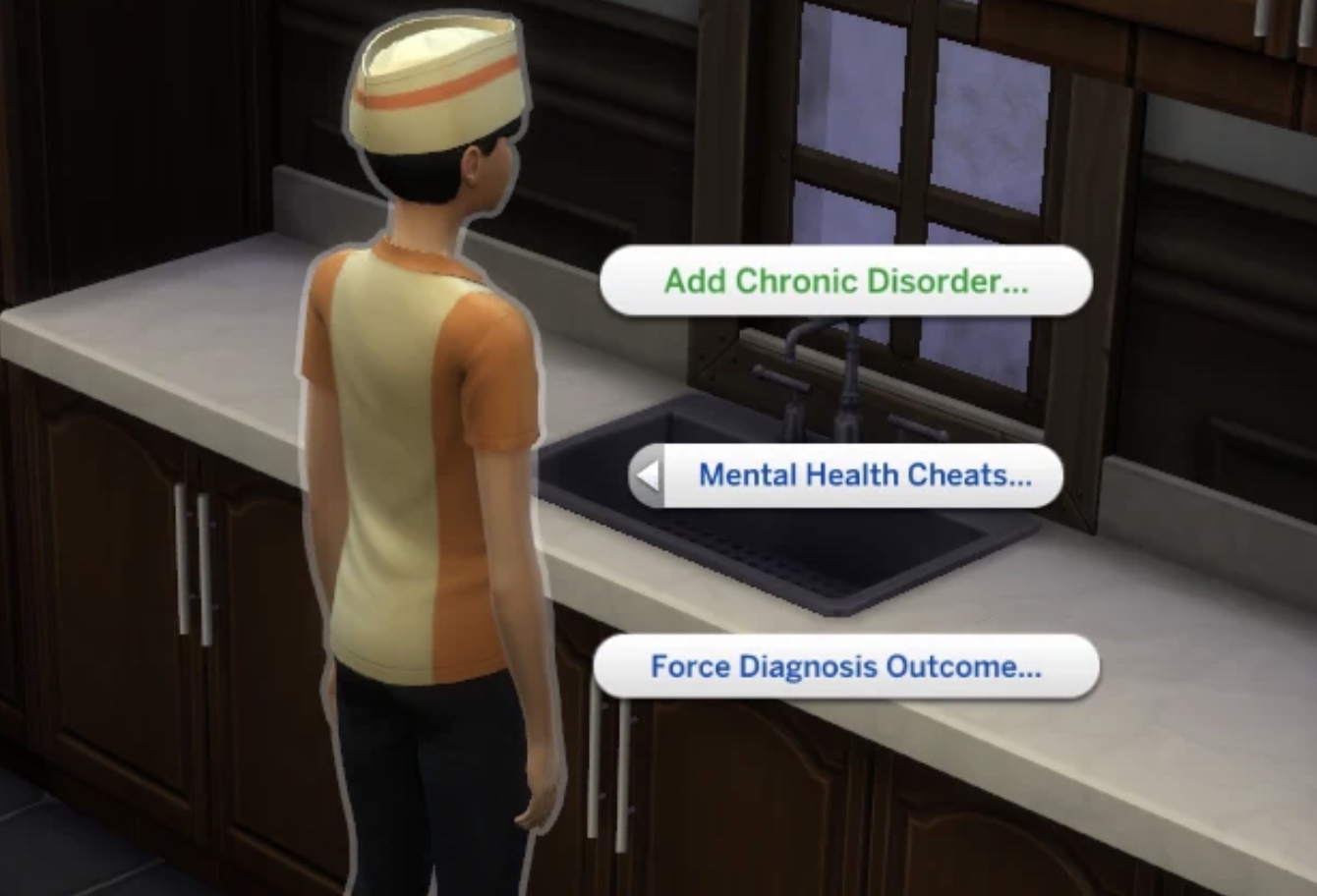 Sometimes, life is hard.
This mod adds a complex mental health system into the game to give your sims a full emotional life. Sims can now suffer from clinical and general depression, anxiety, OCD, eating disorders, and more.
These chronic disorders can be cured by visiting a psychiatrist and getting meds or therapy sessions. This mod brings an entirely new meaning to The Sims 4, with real-life struggles and illnesses.
Mental Health Mod details: https://www.patreon.com/posts/41976388
You may also be interested in:
Image Gallery