[Top 20] The Sims 4 Best Beauty CC For Females
Updated: 01 Jun 2023 3:31 am
Size up the style of your female Sims with this guide on the Sims 4 beauty CC.
The Sims has always been a game where players have been able to unleash their imaginations through vast amounts of creativity and their undying passion for the game. In The Sims 4, the options to personalize your Sims are expanded upon thoroughly through the large community of Simmers and their creations,  constantly creating amazing and fashionable custom content for everyone.
Although there is custom content for all Sim ages and sizes, some of the best custom content in this game is the beauty content for women. From looks that defined iconic decades to famous outfits and hairstyles that have been seen in the most popular TV shows and movies; Sims 4 beauty CC for women has plentiful options when it comes to beautifying your female Sims. In this article, we cover some of the best and most fashion worthy looks that can be rocked by your favorite female Sims. 
20. Pinup/ 50s Lookbook by Emmastillsims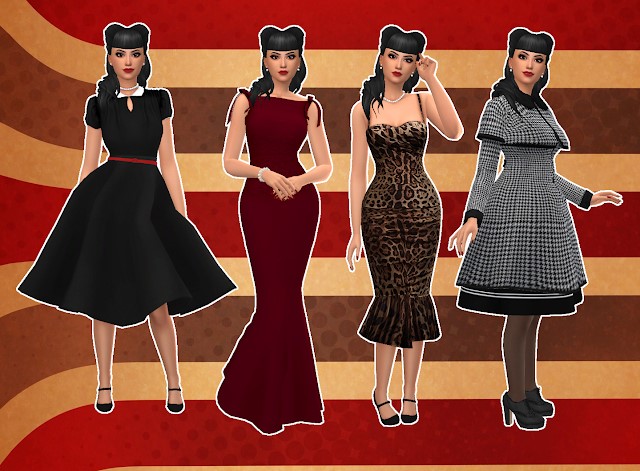 Blast into the past with this iconic set of outfits.
Do you wish you were able to travel back in time and visit the 1950s? With this amazing pack by Emmastillsims, you can do exactly that.
Dress up your Sims in a pinup style and bring a blast of the past into your game, adding characters that are seemingly out of your favorite vintage movie. Embrace the puffy skirts and memorable hairstyles by adding this CC to your game. 
Pinup/ 50s Lookbook Features:
New set of genetic and makeup options.
New clothing for every category. 
New Hairstyles to complement your retro Sims.  
Download from Blogspot: https://emmastillsims.blogspot.com/2019/05/pinup50s-lookbook.html 
19. Fairytale Fashion by Stardust Sims 4 
Become any fairytale character with the catalog offered by this amazing creator. 
Sometimes it is fun to bring your favorite fairy tales and fantasies into The Sims 4, and this amazing creator can help you do just that.
With plentiful creations of cartoon fairytale fashion, Stardust Sims 4 offers a large catalog of items on their Tumblr page. If you are a fan of Disney princesses or classic fairy tales, this page is perfect for you. 
Fairytale Fashion Features:
Classic fairytale outfits, such as Esmerelda's dress from Hunchback of Notre Dame and Rapunzel's Hair from Tangled
Become Cinderella with her hairstyle, dress, and glass slippers. 
Find your fairytale by browsing through the epic content by this amazing Simmer!
Download from Tumblr:
https://stardustsims4.tumblr.com/ 
18. Kylie Cosmetic Matte Lipstick Collection by serenity-cc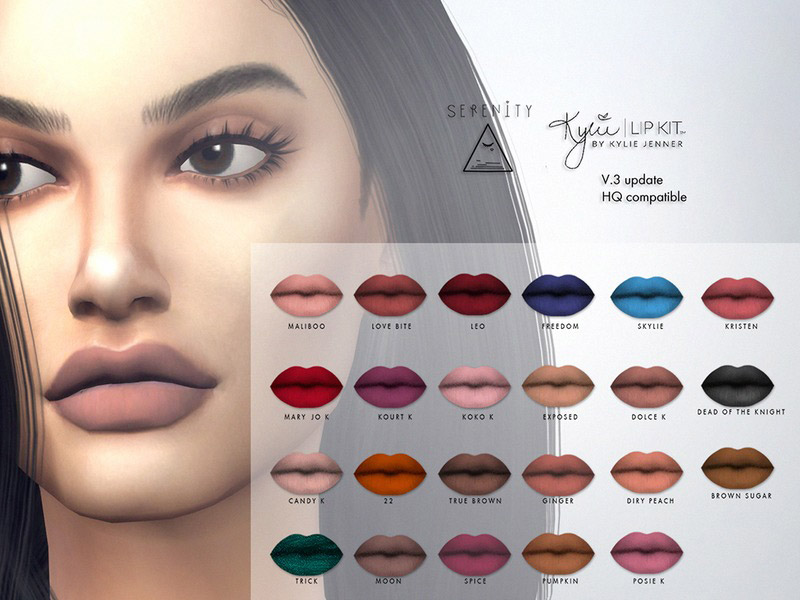 Wear a variety of different lipstick colors to give your Sims the ultimate style.
Stay up to date with the latest trends by adding the matte lipstick collection by Kylie Cosmetics into your game. This popular makeup collection can now be sported by your favorite virtual characters, giving them the ultimate makeup look.
Kylie Cosmetic Matte Lipstick Collection Features:
Several new colors of a matte lipstick design. 
Download from The Sims Catalog:
https://thesimscatalog.com/sims4/downloads/makeup/lipstick/kylie-cosmeti...
17. Euphoria Makeup Collection by chewybutterfly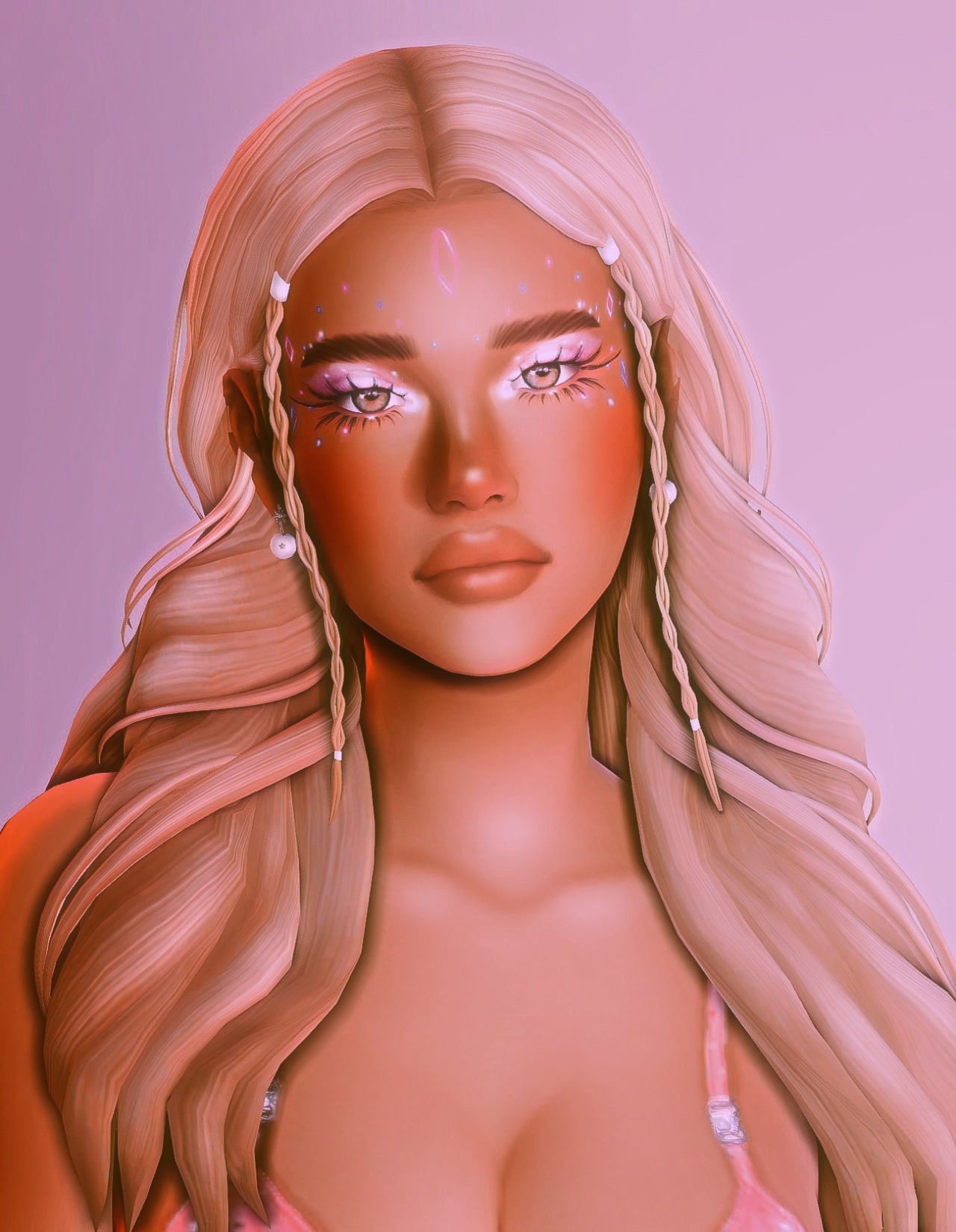 Transport into the dramatic world of the hit show with the Euphoria makeup collection. 
What Sim doesn't want to rock the looks sported by the scandalous teens from the hit show Euphoria? Using this makeup pack, you can let your Sims have a makeup look that will stand out from the crowd.
There are several different designs that are all inspired from the show, bringing some fashionable teen drama into your game. 
Euphoria Makeup Collection Features:
New face paint looks. 
New eyeshadow and eyeliner.
Download from Patreon:
https://www.patreon.com/posts/63389835 
16. Bridgerton Lookbook by emmastillsims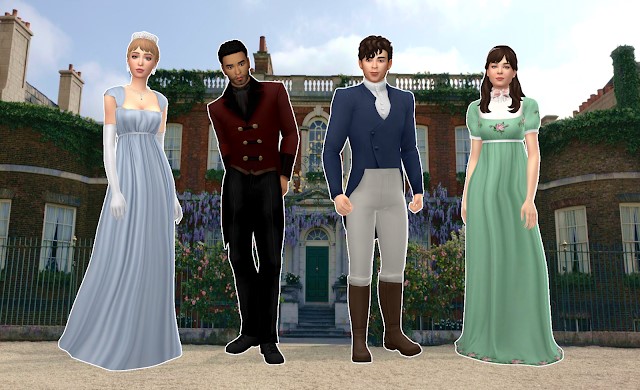 Love is in the air with the amazingly detailed Bridgerton Lookbook. 
Dearest reader, do you strive for fashion that is a little more… regal? If so, the Bridgerton lookbook is the perfect CC to help you along. This CC pack is full of amazing styles from the Netflix show, bringing new hairstyles and dresses to players.
This lookbook is sure to give your game a royal touch that will surely keep things interesting. 
Bridgerton Lookbook Features:
Clothing items (Men and Women) from the characters of the Netflix romance series.
Hairstyles that will let you become your favorite Bridgerton character.
Splendid new accessories.
Download from Blogspot: https://emmastillsims.blogspot.com/2021/02/bridgerton-lookbook.html 
15. Mean Girls Stuff Pack by love4sims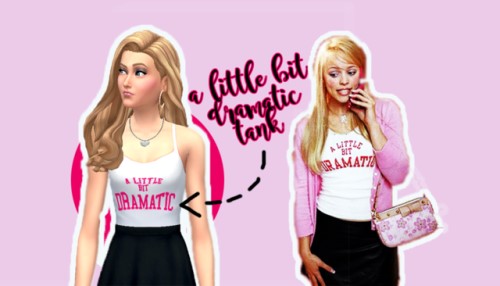 Become a plastic with outfits from the cult classic movie.
That's so fetch! Among all of the fashion themed CC packs made by creators, this one holds the most popularity. By using this pack, you can dress like your favorite mean girls from the cult classic movie.
Only the popular girls wear what comes in this trendy pack that screams, "YOU CAN'T SIT WITH US!"
Mean Girls Stuff Pack Features:
Iconic clothes from the cult classic movie, Mean Girls.
Mathletes jacket.
The Burn Book, which can be used as a decoration!
https://love4sims4.tumblr.com/post/159491953088/similie-mean-girls-stuff...
14. Pop Star Lookbook by Emmastillsims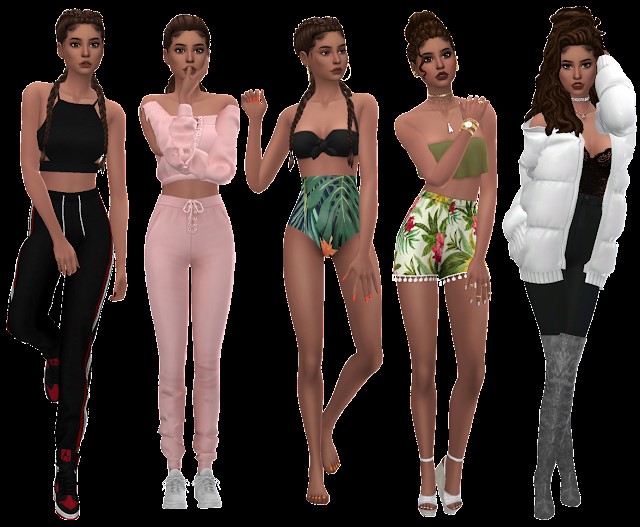 Any Sim can be a pop star thanks to this collection. 
Any Sim can look like a pop star with this unique array of fashion choices in the Pop Star Lookbook by Emmastillsims.
This star-worthy CC pack comes with plenty of new makeup and a couple new outfits in several categories, allowing your Sim to look fabulous everywhere they go. 
Pop Star Lookbook Features:
New outfits that give your Sims a famous look inspired by pop stars.
New makeup and jewelry. 
New Hairstyles and accessories. 
https://emmastillsims.blogspot.com/2019/04/pop-star-lookbook.html 
13. Marilyn Monroe Hair by SonyaSimsCC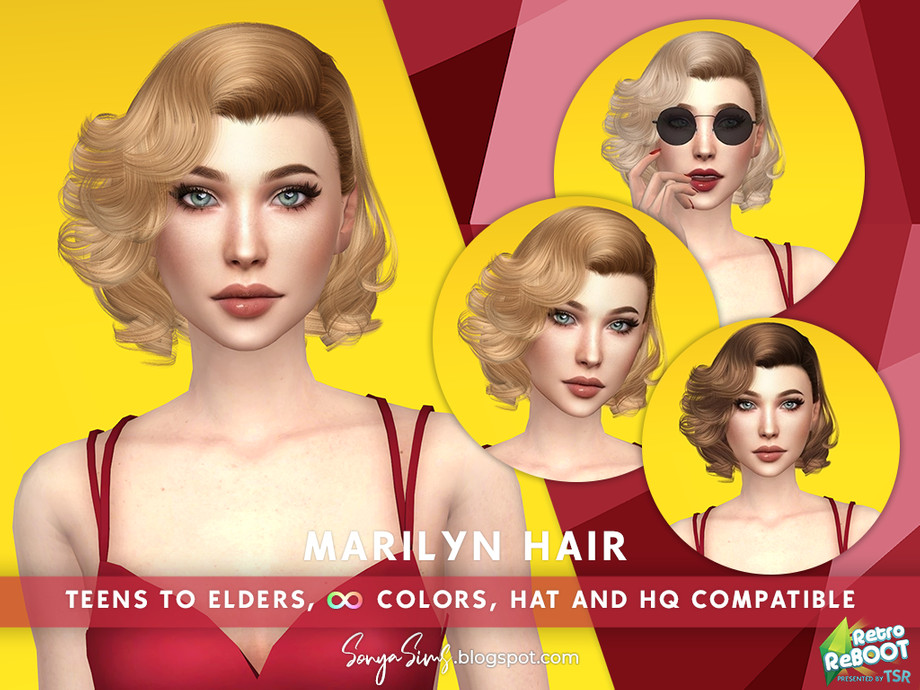 Bring the elegant bob into your game today.
Marilyn Monroe was an icon in her era, and she lives on through pop culture. With this creation by SonyaSimsCC, you can now also bring her to life in your game with her charming and elegant hairstyle!
This CC adds a new hairstyle to the game that can be set to different colors, allowing you to give your Sims a retro and elegant look. 
Marilyn Monroe Hair Features:
Marilyn Monroe's iconic bob hairstyle. 
Download from TheSimsResource: https://www.thesimsresource.com/members/SonyaSimsCC/downloads/details/ca...
12. 90s Inspired Collection by Senate and Trillyke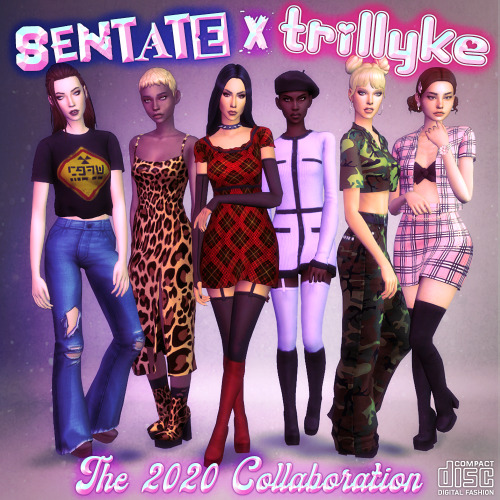 If the 90s looks that are already in-game aren't expansive enough, this collection will be of use.
Dive into the amazing fashion looks of the 90s with this collaboration between Senate and Trillyke. This collection is full of baggy clothes and bold patterns; fashion looks that defined a generation full of individuals.
These fashion statements are coming back in modern times; so will your Sims be able to pull off some of these looks?
90s Inspired Collection Features:
Fashion looks that bring a blast to the past, such as plaid dresses and parachute pants.
Several new shoes that evoke feelings of nostalgia. 
Download from Tumblr:
https://trillyke.tumblr.com/post/635394983165378560/sentate-x-trillyke-2...
11. Euphoria Collection by Serenity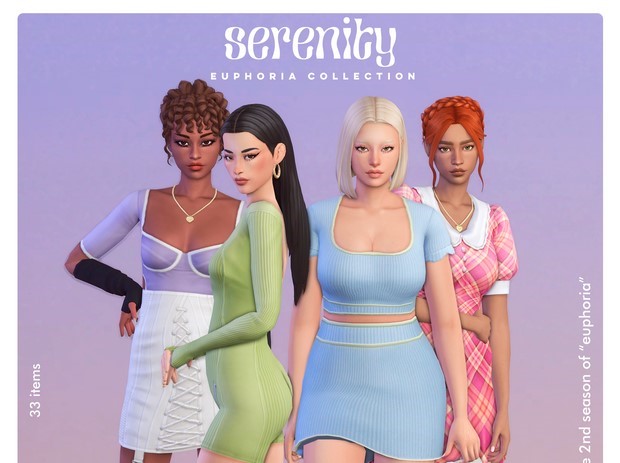 Wear some of the most memorable pastel outfits inspired by the hit show Euphoria. 
Since we already covered some of the makeup looks from the hit show Euphoria, it is also important to let the women in your game dress the part to bring the full dramatic vibe to your game.
This collection by the creator Serenity gives your Sims the chance to wear some of the most iconic outfits from the best episodes of the show, transporting you into their dramatic teenage world. 
Euphoria Collection Features:
Several new clothing items with different colors and swatches for some. 
New shoes and simlish designs for some shirts, fully transforming your Euphoria characters into Sims. 
Download from Patreon:
https://www.patreon.com/posts/64185964 
10. APRIL Eyebrow Pack by PralineSims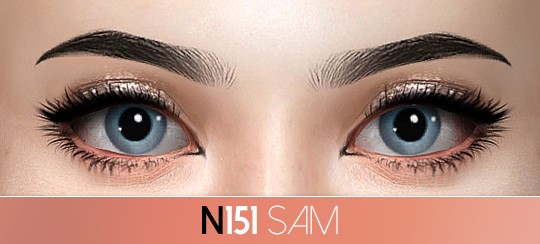 A set of realistic eyebrows that are fashionable.
The eyebrows offered by the base game can get boring sometimes, and PralineSims has the perfect solution for that.
The APRIL eyebrow pack offers some new looks that help your sims look more like a movie star and less like a simulated character, bringing a new touch of beauty to your game. 
APRIL Eyebrow Pack Features:
New Eyebrow styles to help your Sims upgrade their look.
Several new eyebrow colors, so your Sims could style as they please. 
Download from Patreon:
https://www.patreon.com/posts/april-eyebrow-35557471 
9. Hairspray Lookbook by emmastillsims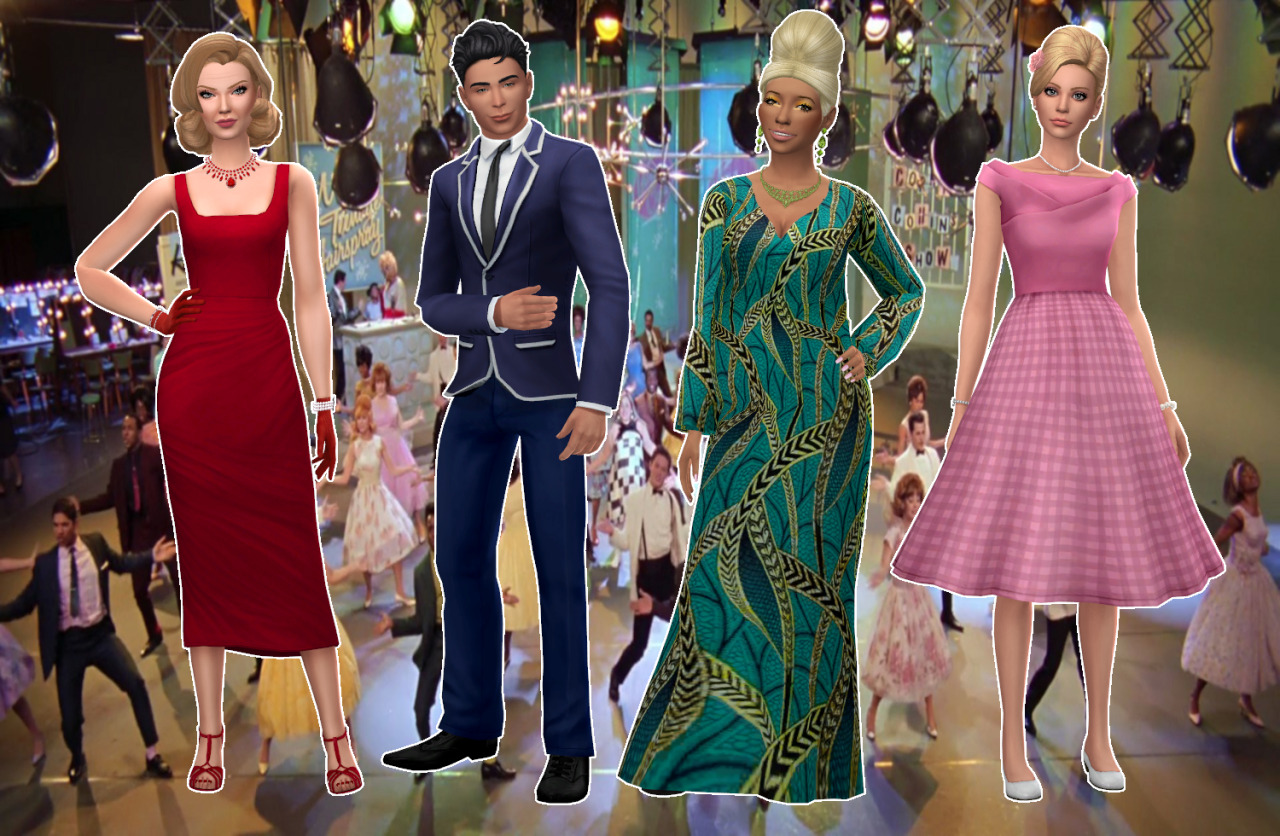 You cant stop the beat with this impressively accurate collection. 
Calling all musical lovers! Emmastillsims provides yet another iconic lookbook with this CC, bringing the fun and colorful Hairspray movie from 2007 to our games.
The Hairspray lookbook is full of outfits and hairstyles that are from the movie, allowing your Sims to bring their hair to new heights. Welcome to the 60's, it's time to bust out those old dancing shoes!
Hairspray Lookbook Features:
New Hairstyles and accessories from the iconic musical Hairspray. 
New outfits that bring your Sims back in time to the 60s. 
https://emmastillsims.tumblr.com/post/635557471964086272/hairspray-lookb...
8. Wavy Hairstyle by EnriqueS4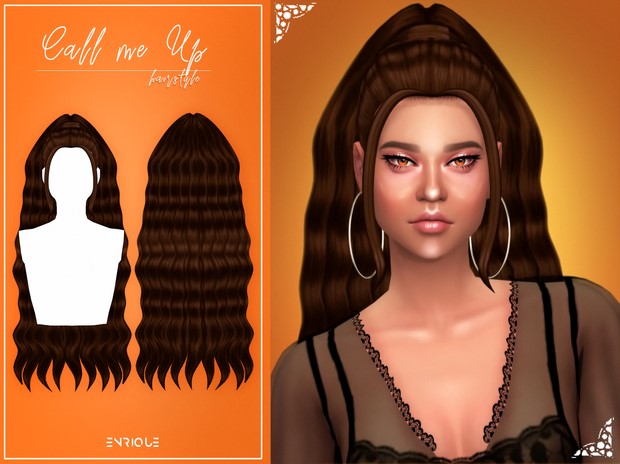 Add another wavy hairstyle to the game.
Although the Sims 4 has done an amazing job at bringing new and diverse hairstyles to the game, some of the hair types still do not have too many options.
Thanks to creators like EnriqueS4, it is possible for new hairstyles to come into the game on a regular basis. This wavy hairstyle is sure to add a fashionable spark to all of the prettiest Sims. 
Wavy Hairstyle Features: 
A New wavy hairstyle for female Sims. 
Functional with hats.
Download from Patreon: https://www.patreon.com/posts/31511311?epik=dj0yJnU9TGx4azBRYkNzdkFBd2ZX...
7. Sims 4 Clueless Lookbook by Pixiesadventures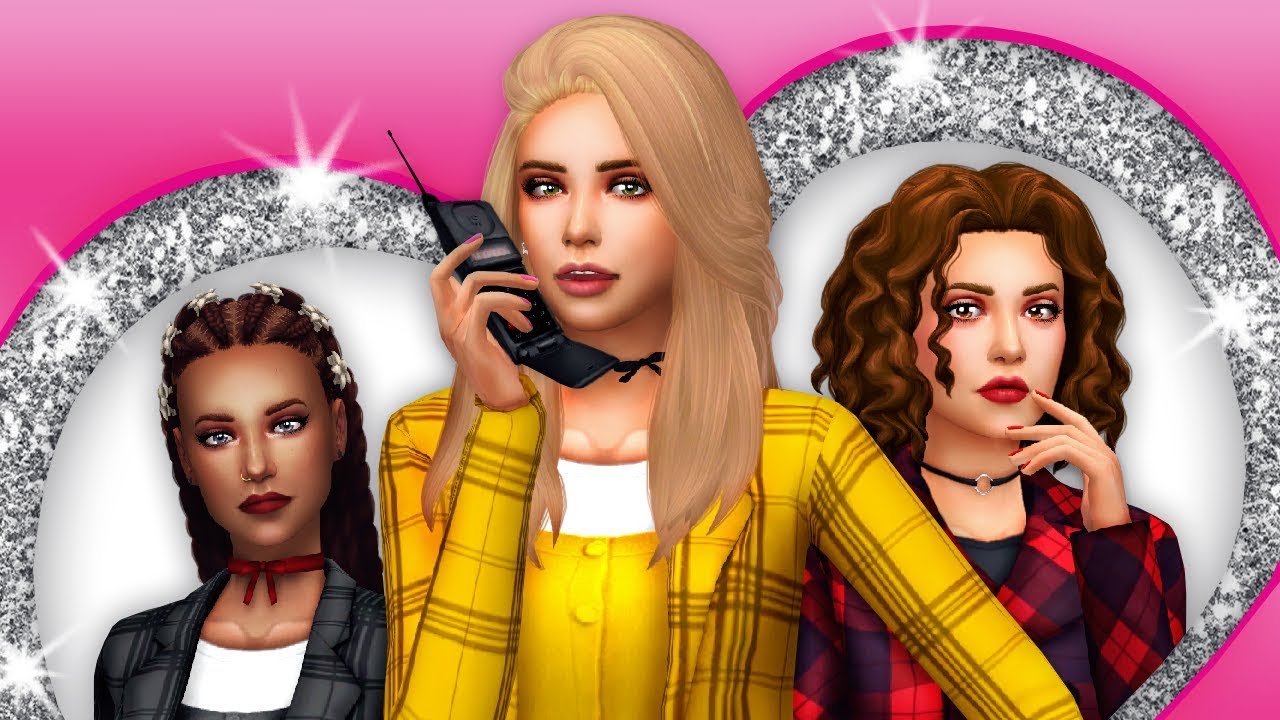 Let your Sims wear memorable outfits from the favorited movie.
The fashion of the 90s was so iconic that it is still relevant today, especially the fashion that came from pop culture and movies from the memorable era. One of the favorite teen movies of the memorable decade is Clueless, mostly for its silly lines and iconic yet different fashion.
Clueless can be a part of your game with this amazing lookbook by creator Pixiesadventures, who brings a wide array of styles to all Simmers. 
Sims 4 Clueless Lookbook Features:
Hairstyles that will make your Sims feel like the richest girl at school. 
Clothing from the cult classic movie Clueless. 
Download from Tumblr:
https://www.tumblr.com/pixiesadventures/179455923459/the-sims-4-clueless...
6. Haute Skinblend by simbience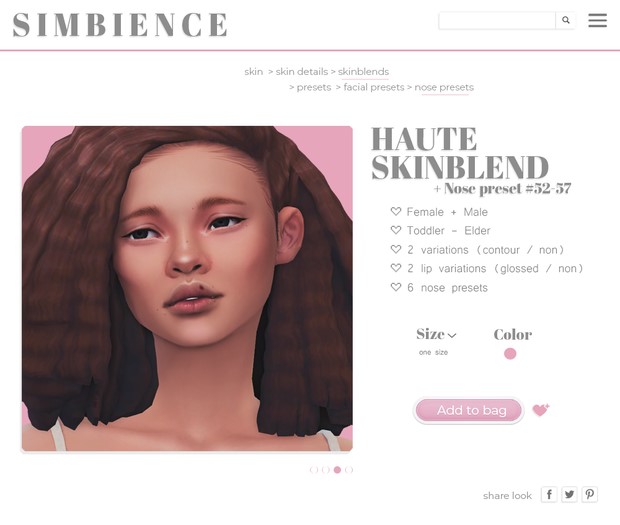 A skin blend that adds more realistic tones to the game. 
Bringing different skin blends to The Sims 4 is essential when trying to make unique Sims who don't all look the same, and luckily, Simbience is an amazing creator that allows this to be possible.
The Haute Skinblend collection by Simbience is one that not only brings new skin blends to your game, but also adds new nose presets. 
Haute Skinblend Features:
New Skin blends.
2 new lip options. 
6 new nose presets.
Download from Patreon:
https://www.patreon.com/posts/haute-skinblend-48929910 
5. Sabrina Spellman Lookbook by emmastillsims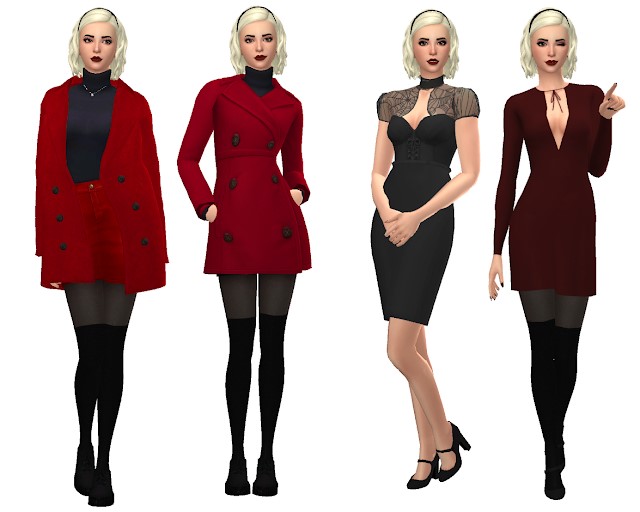 Sabrina Spellman's style is enough to get anyone in a witchy mood.
Although Sabrina may be a good witch, she is definitely able to pull off some daring looks. With this Sabrina Spellman Loobook, you can bring the outfits of the iconic title character from Chilling Adventures of Sabrina right into your game.
If you make a Sim that looks exactly like Sabrina or a Sim of your own, her fashion choices are sure to enchant any lady's wardrobe. 
Sabrina Spellman Lookbook Features:
Dark new looks from the Netflix show, Chilling Adventures of Sabrina.
Dress from the dark baptism. 
Sabrina Spellman Hairstyle and recolor. 
Download from Blogspot: https://emmastillsims.blogspot.com/2019/04/sabrina-spellman-lookbook.html 
4. Luce by simstrouble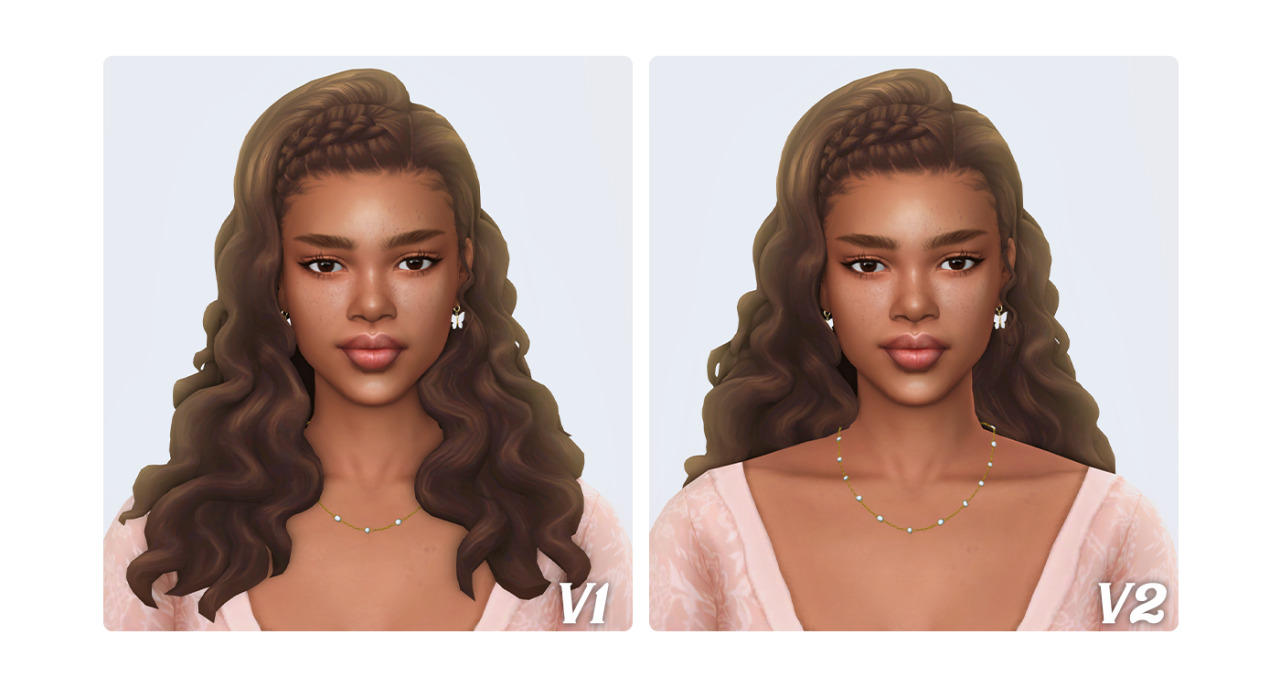 Add another detailed and curly hairstyle to your game.
Curly hairstyles that are fashionable come sparse in The Sims 4. Simstrouble is always creating new hairstyles that expand upon what is available in the game, especially with curly hairstyles.
Luce provides a Summer look that is sure to bring out the beauty in your Sims. 
Luce Features:
Download from Tumblr:
https://simstrouble.tumblr.com/post/654429374065573888/luce-hairstyle 
3. 13 Going on 30 Dress by Overkill Simmer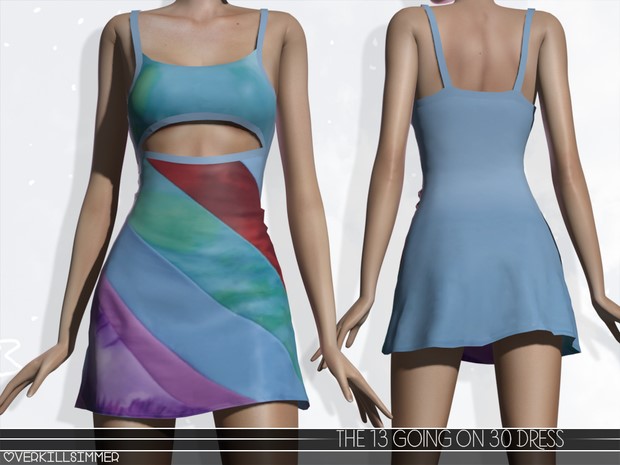 Get ready to tear up the dance floor in Jenna's dress.
Another iconic piece of movie clothing, the 13 going on 30 dress is available for your Sims to wear with this CC.
It is a small addition to the game, but will surely allow your Sims to party the night away as if they had never been to one before. Get out there, you're thirty, flirty, and thriving!
13 going on 30 dress Features:
Jenna's dress from 13 going on 30
Download from Patreon:
https://www.patreon.com/posts/13-going-on-30-53690092 
2. Sims 4 80s Lookbook 2 by The Sims Book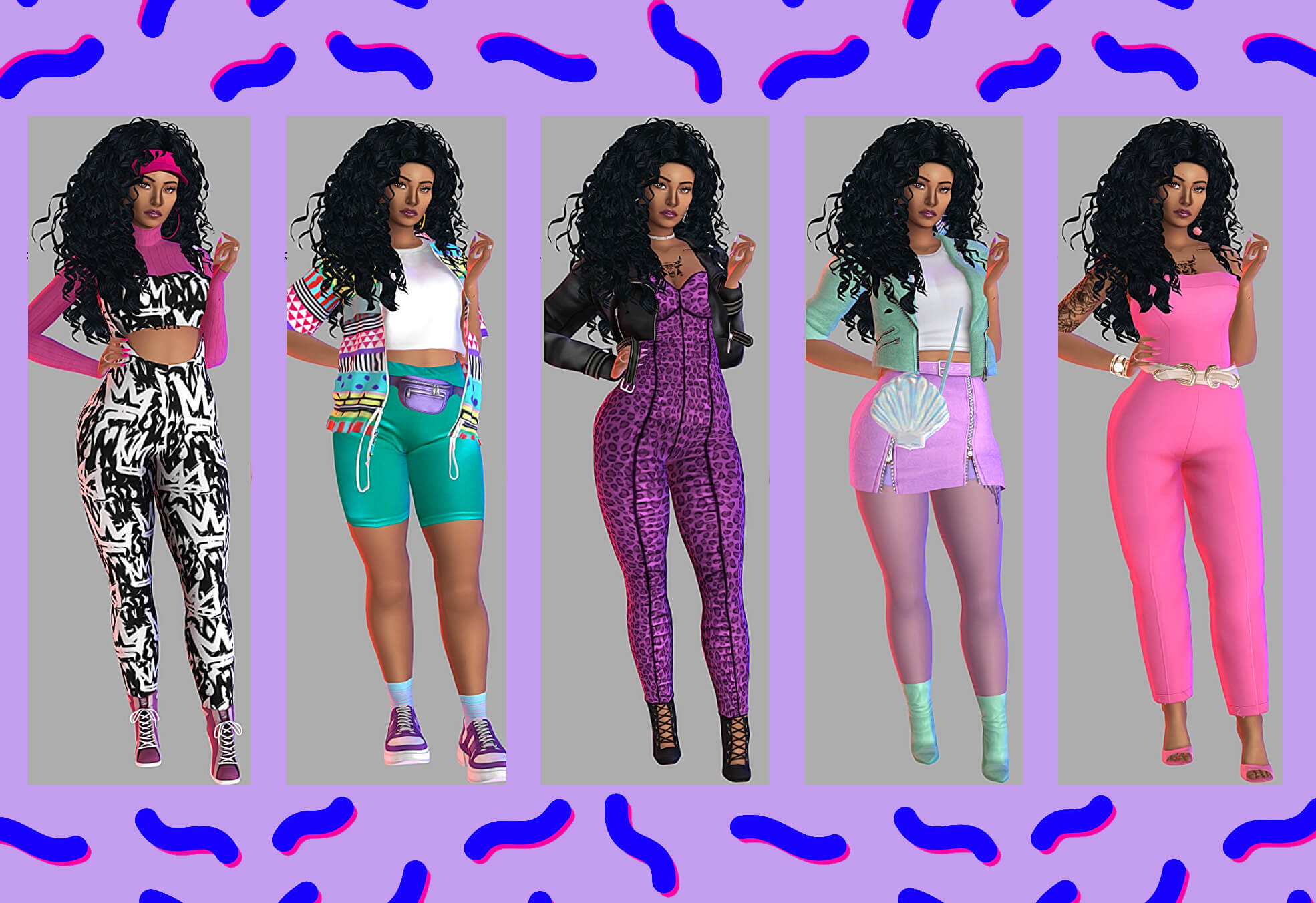 Bring your Sims to an era of neon colors and loud fashion. 
One of the most iconic decades with the brightest and boldest fashion was the 1980s, and there are many versions of CC that reflect its growing popularity.
This CC pack emphasizes on the bold aspect within the decade full of traffic stopping colors and intense amounts of hairspray, making it one of the most charming. Dress your Sims like they are going to aerobics class with this fashionably nostalgic CC pack!
Sims 4 80s Lookbook 2 Features:
A fanny pack!
New shoe designs for your Sims to wear on their night out.
Bright neon colors that give your Sims a retro vibe.
Download from TheSimsBook:
https://thesimsbook.com/sims-4-80s-look-book-2/ 
1. Hair Update By Miikocc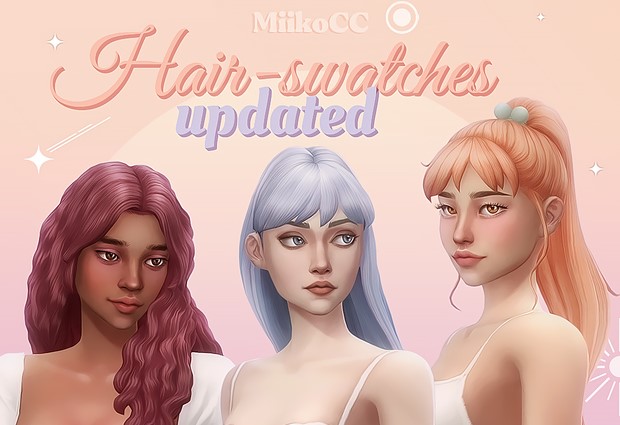 With a lot of game packs and expansion packs, there are plenty of options for hair in The Sims 4. Without them, however; options can be sparse, giving you only a small handful of choices for your Sims style.
With this Hair Update pack by Miikocc, you can add plenty of new hairstyles to your game that will ensure that all Sims have a unique style of their own. 
Hair Update Features:
15 additional hair colors.
New Accessories.
Plentiful new hairstyles. 
Download from Patreon:
https://www.patreon.com/posts/52608042 
You may also be interested in: