[Top 15] The Sims 4 Best CC Creators
Updated: 05 Aug 2023 9:39 am
Discover your new favorite CC Creators!
Custom Content creators are players who decided that what The Sims 4 gave them lacked personality and inclusivity, so they decided to sprinkle some creativity and talent and created some of the most exciting and unique pieces you can find in Sims 4. 
So, do you want to add some CC to your game, but don't know where to start? Continue reading this article and you'll find the Top 15 The Sims 4 Best CC Creators and their works.
15. Igor Sims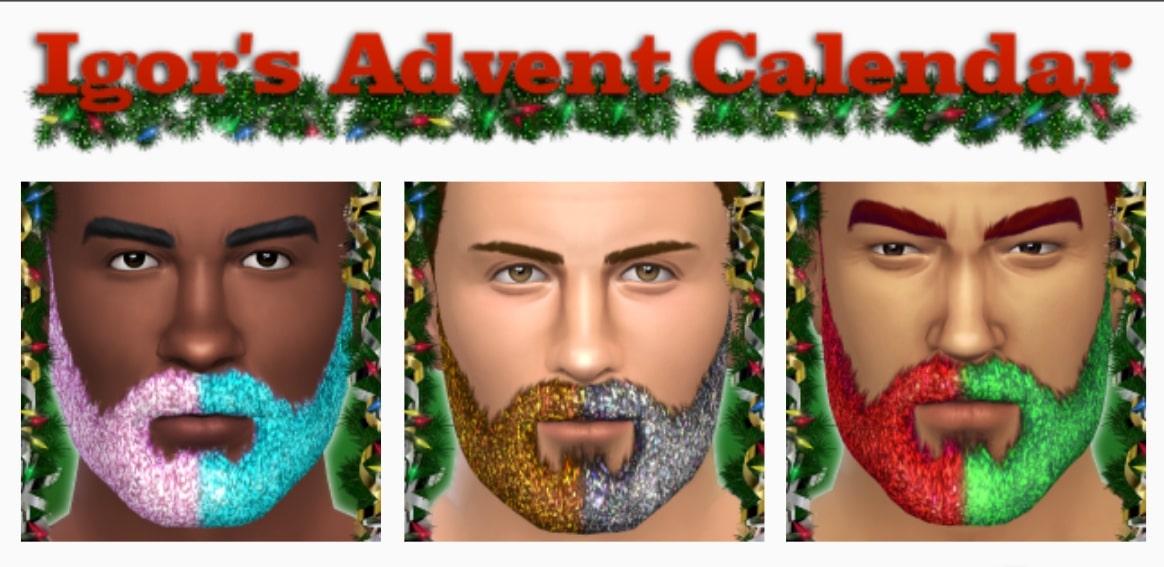 Have a stylish beard for every event.
Igor Sims focuses on clothes, accessories, and most of all beards. They add a dash of creativity to the usual The Sims 4 beards, while also creating new and original designs that please everyone's needs. Choose from the many designs they provide, along with about 24 swatches for each one. Additionally, all of them are compatible with the base game. What are you waiting for? Give your Sim the beard they deserve now.
Find them here:
14. PowLuna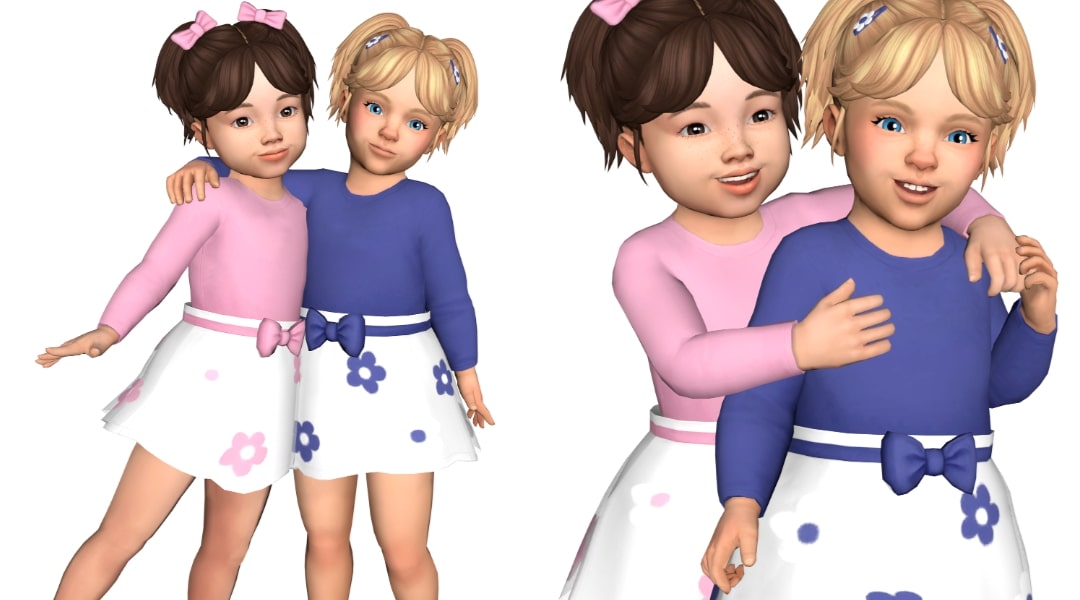 Your toddlers also deserve cute outfits.
Do you want your toddlers to have cute outfits? Then check out PowLuna, who is a master at her craft. She specializes in Toddler & Kids' clothes, but will sometimes make stuff for Adults, too. Her CC usually comes in a few swatches and is compatible with the base game. It's also free, but you can support her on Patreon. 
Find them here:
13. Helsoseira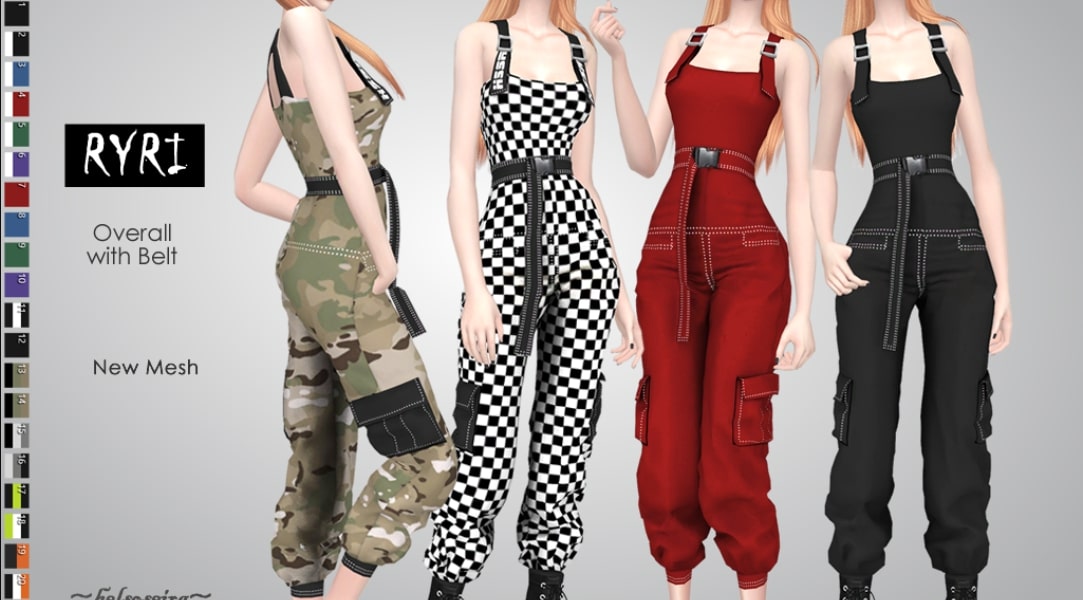 Keep up with new trends by trying this CC.
Helsoseira is a CC creator who focuses on Gothic, Industrial, Kpop, Streetwear, and Kawaii clothes. Her CC comes in many different swatches and is compatible with the base game. Additionally, it works for Teens, Adults, and Elders, so your Sim can dress like a K-pop star no matter the age. What is great is that you can find so many different aesthetics in one place, making it easy to choose which one you want.
Find them here:
https://helsoseira.tumblr.com/
12. Aharris00britney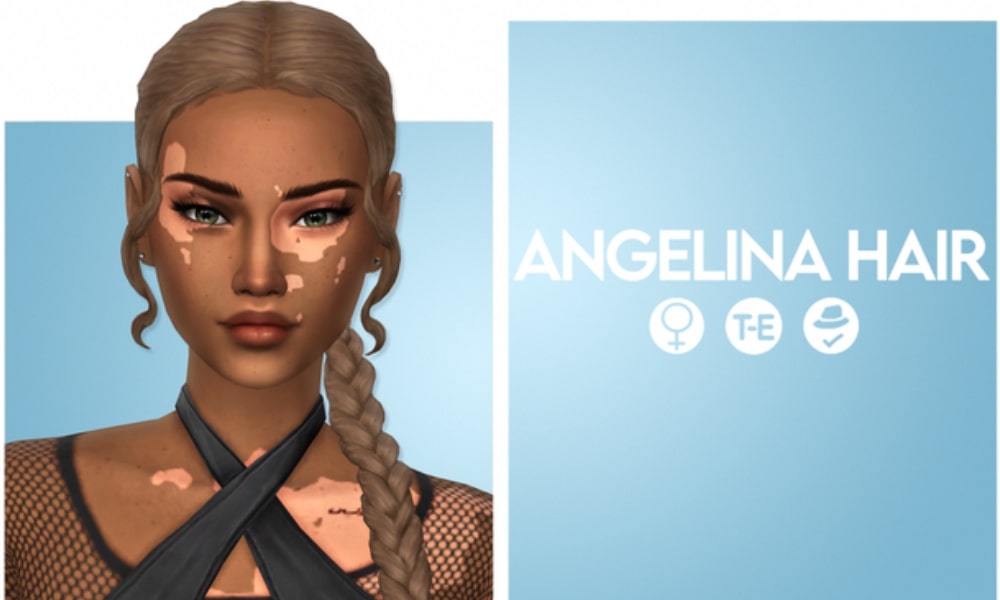 The clothing choice should also complement the hairstyle.
Here we have a CC creator who focuses all her creativity on one category: Hair, mainly for female Sims, but sometimes for males as well. She has been creating CC for 6 years and even has some of her creations in the official Sims 4 base game. All of her CCs are compatible with the base game and come in many swatches and a few different versions, so you can choose the best one that fits your Sim.
Find them here:
https://aharris00britney.tumblr.com/
11. Nolan-Sims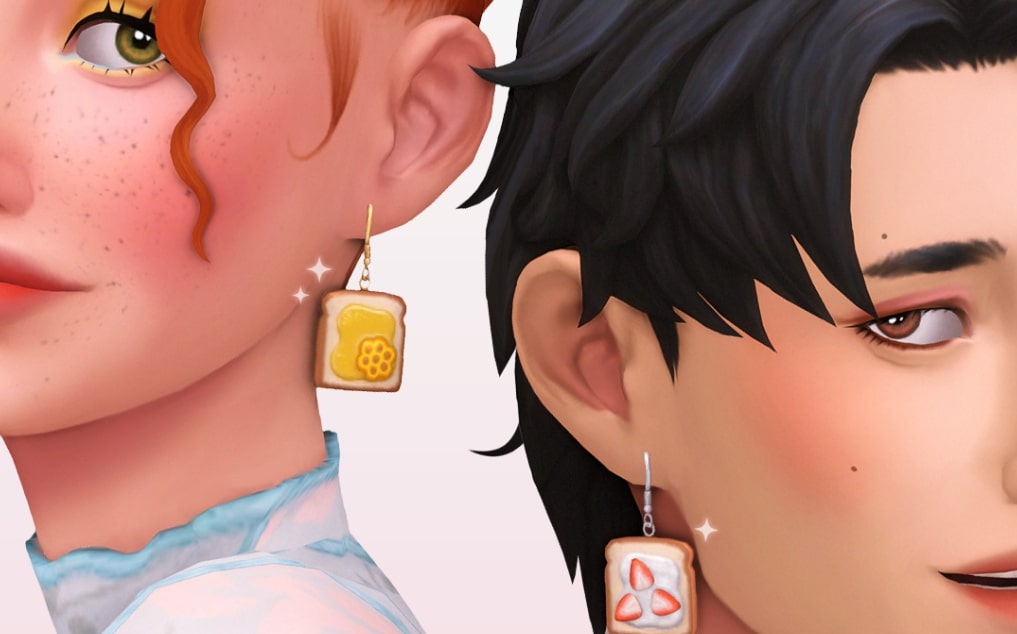 Why limit yourself to only boring accessories? Explore all your options!
Get ready to see the cutest CC ever. Nolan-Sims specializes in lots of categories, such as clothes, hair, accessories, makeup, genetics, build/buy, and occult. All of them are made in a sweet style, with pastel colors. She has been making CCs since 2015 and is still going strong while keeping her creations free for everyone. Get them now if you want your Sim to have the most adorable clothes and accessories.
Find them here:
10. Giulietta Sims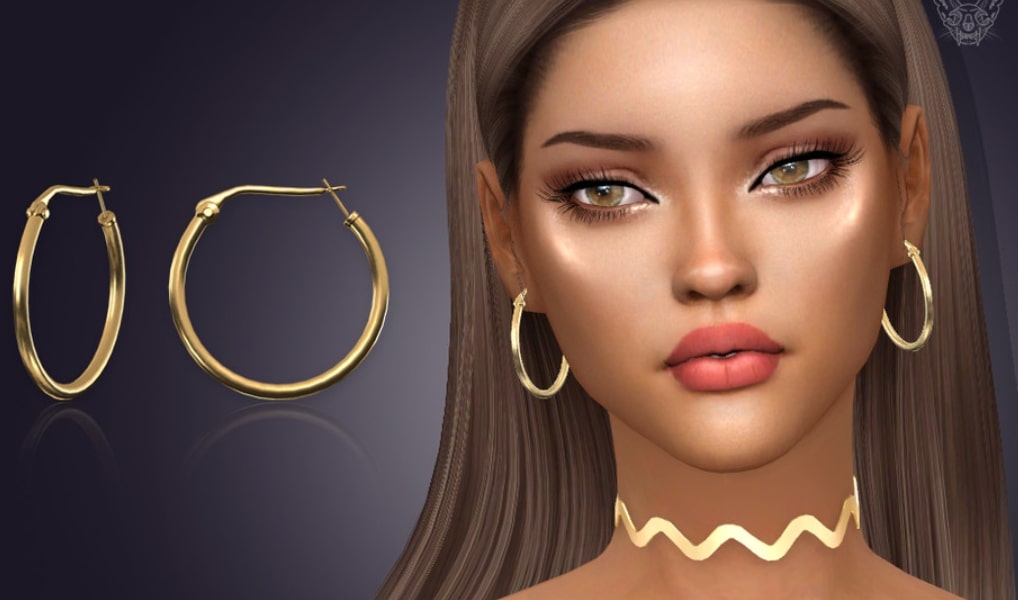 From stylish jewelry to outstanding eyelashes, you can find it here.
Giulietta Sims is a talented creator who specializes in jewelry, accessories, and eyelashes. She creates some of the most realistic-looking pieces with a low polygon count so they can work for most people, no matter their computer specifications. She pays a lot of attention to detail, checking carefully to see how items look and work from different angles, not only in-game but also in CAS. Although the items she creates are so high quality and look so realistic, you can get them for free but you can also support her if you want.
Find them here:
https://giuliettasims.tumblr.com/
9. StarrySimsie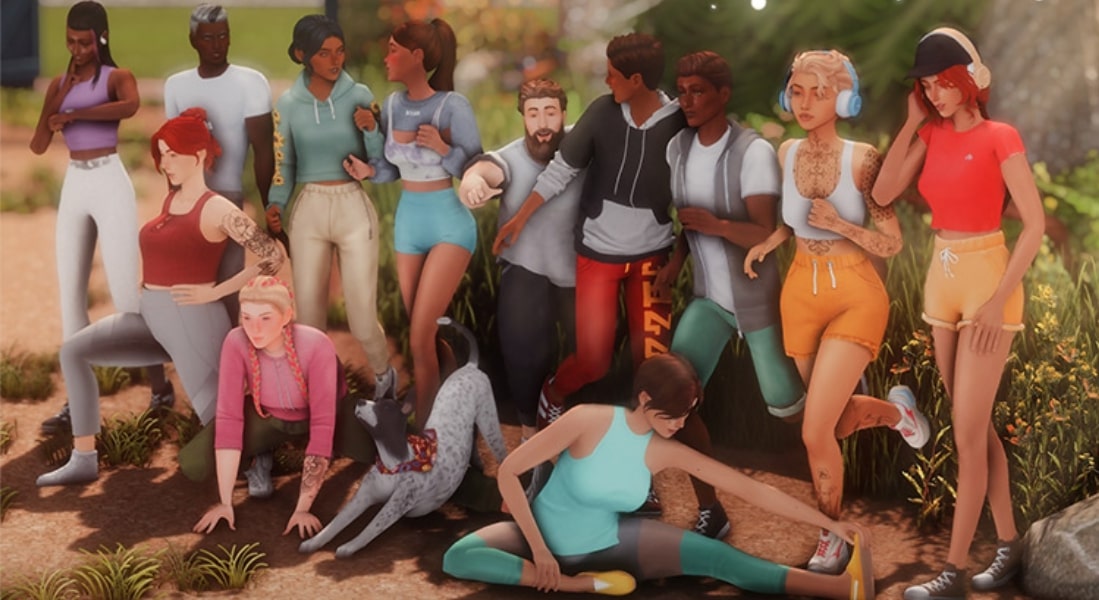 Try out new poses and much more.
Check out this CC creator. If you're bored of your basic loading screen and normal Sim's poses, StarrySimsie has got you covered. You can choose from athletic poses, all the way to romantic and friendship ones. What's more, your favorite pets can pose with your sim, creating beautiful memories. Additionally, this amazing CC creator can turn your favorite anime or TV show into a Sims loading screen
Find them here: 
https://starrysimsie.tumblr.com/
8. Marsmerizingsims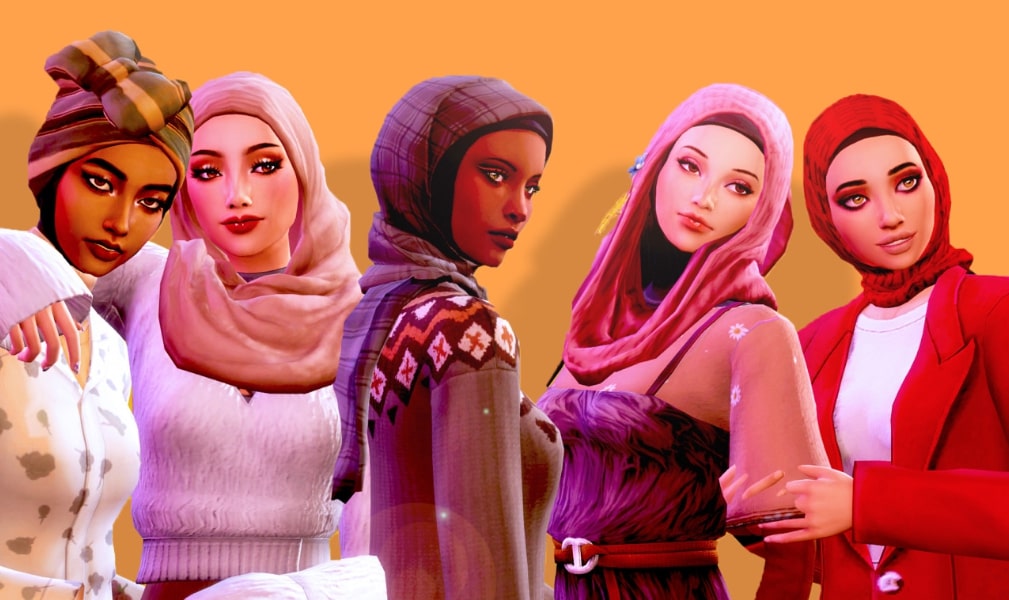 Wear the most beautiful Hijabs made by this creator.
Everyone deserves to feel included, so with the help of Marsmerizingsims, you'll definitely feel it. She focuses on creating Hijabs, Clothes, and Eyeshadow. The clothes are mainly modest, but she also makes many funky and unique designs. The hijabs are everything you could ask for. Marsmerizingsims offers pretty colors, trendy patterns, and unique styles, perfect for everyone. Her CC is free, but you can have early access to it if you support her on Patreon.
Find them here:
https://marsmerizing-sims.tumblr.com/
7. Around the Sims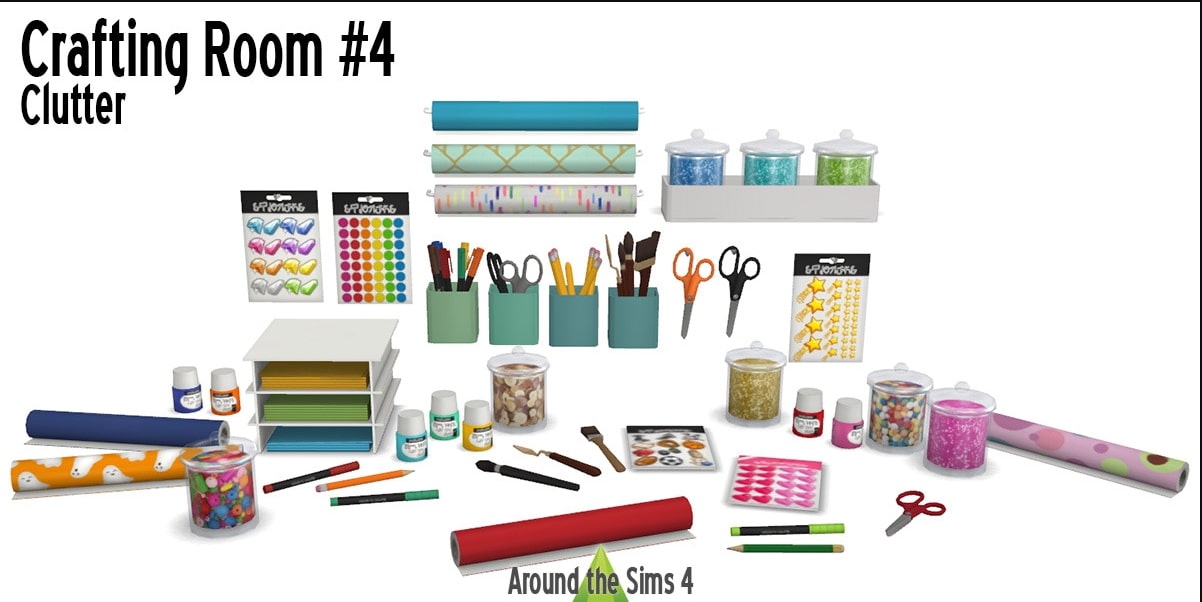 Make normal clutter more realistic and unique.
Around the Sims is an OG at creating CC. She's been creating not only for The Sims 4 but also for The Sims 3, and posts regularly. She focuses on clothes, clutter, functional content, and furniture. Her creations usually revolve around normal stuff that we can find in our homes or outside, things that you can't find in The Sims. Having her CC gives your gameplay a real feel to it. You can get her new creations for free, or access them early on Patreon.
Find them here:
https://aroundthesims.tumblr.com/
6. Kissyk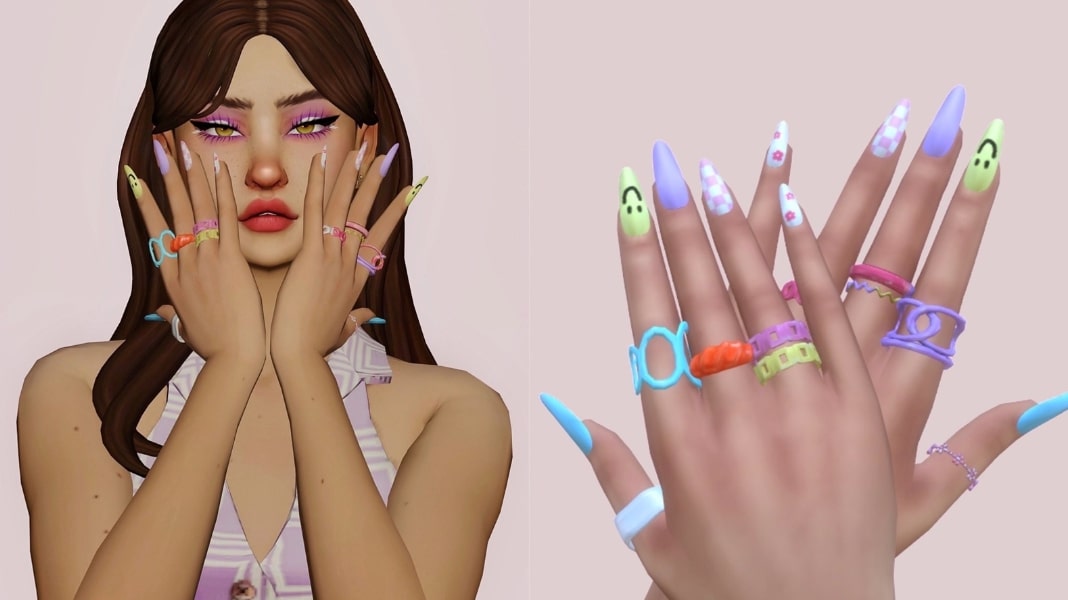 An amazing outfit is always complimented by shiny nails.
Want to spice up your Sim but don't know how? Nails are the answer. Especially Kissyk's nails because that's where she puts all of her creativity into. Her CC is for all ages and genders. She is an amateur CC creator, but her work says otherwise. The most important part? Every piece of content that she posts is always cute and free.
Find them here:
5. Maxsus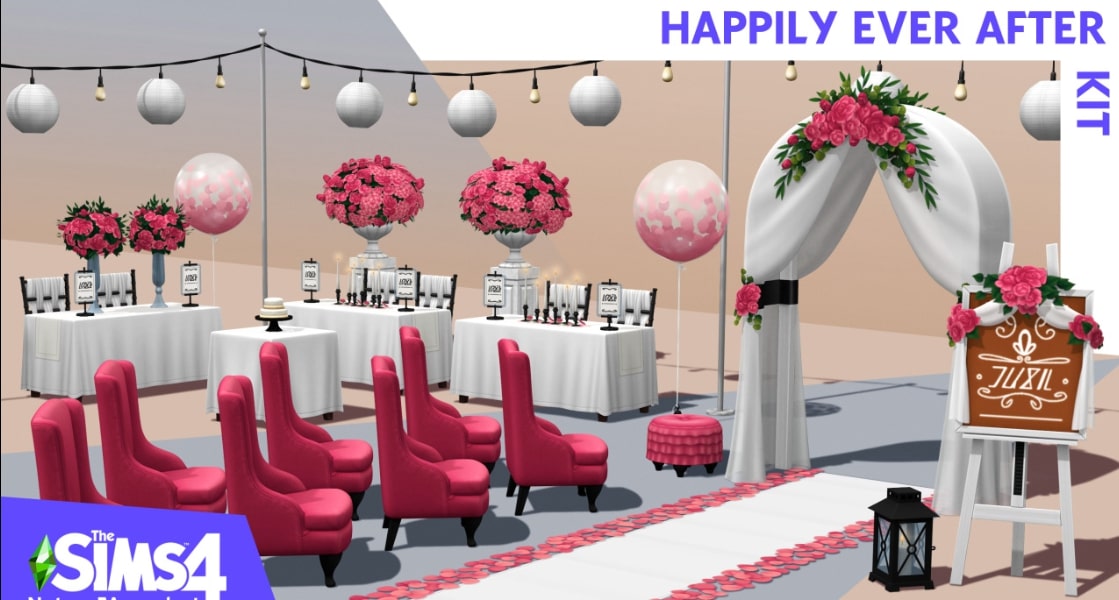 Decorate your dream wedding with unique furniture.
Have the furniture of your dreams with Maxsus's CC packs. He offers furniture in many categories and for any occasion. Search through the many CC packs that he has created, from gardening equipment to pool necessities, and even wedding decor. All furniture is carefully designed and made to enhance your Sim's experience, portraying modern and vintage options.
Find them here:
4. Jius-sims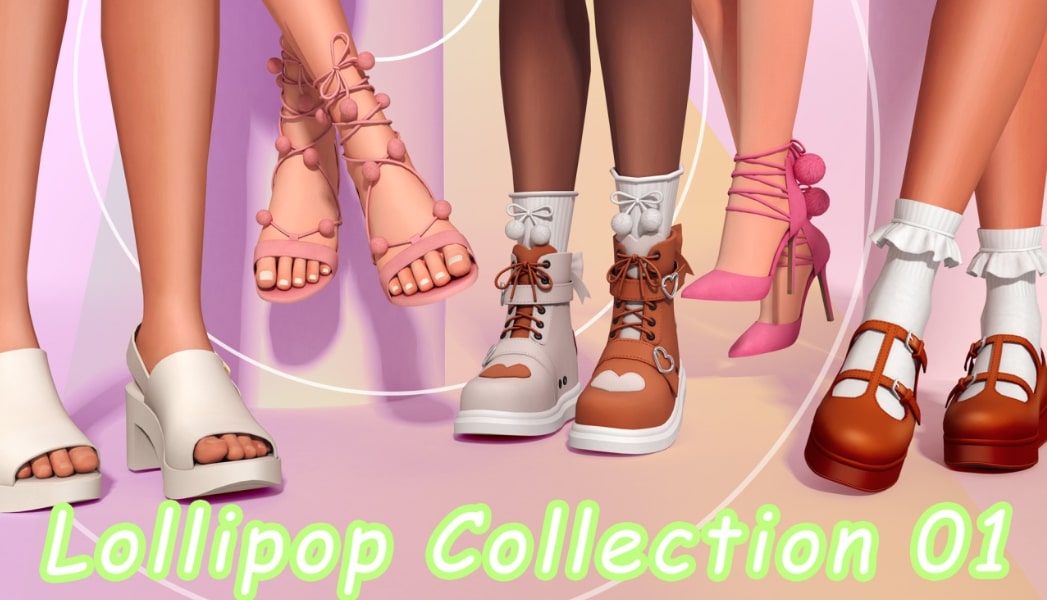 Choose the shoes that fit you and make you stand out.
The most essential part of a unique outfit is the shoes. Everyone knows that a shoe can make or break your outfit, so why not give your Sim the opportunity to shine and be stylish? With Jius-sims's CC, you can make this dream come true. She created a lot of different styles and colors, offering a variety of shoes to choose from. From sandals, sneakers, and even high heels, she has got something for everyone. 
Find them here:
3. Cowplant-pizza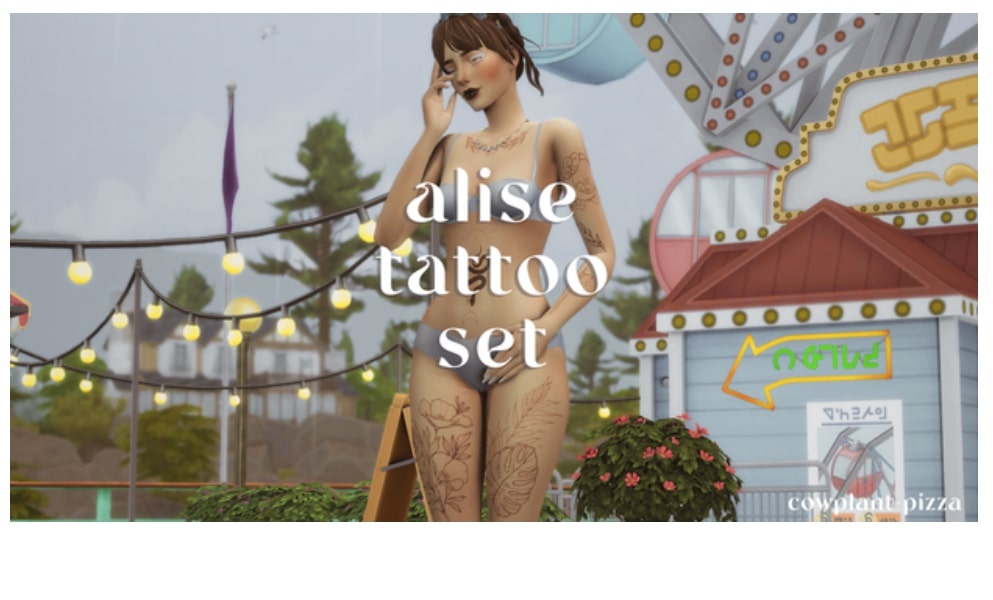 Express your true self with meaningful tattoos.
We've talked about beards, shoes, and clothes, but here is a different way of showing your Sim's personality: Tattoos. This is a very special way to make your Sim unique, just like in real life. Tattoos have personal meanings, and with Cowplant-pizza's CC, you can add that into your gameplay as well. Besides tattoos, this creator also specializes in pet design, and the way she presents them is adorable and unique. Her posts showcase the designs she made and she introduces them as pets who are " up for adoption". 
Find them here:
https://cowplant-pizza.tumblr.com/
2. Historical Sims Life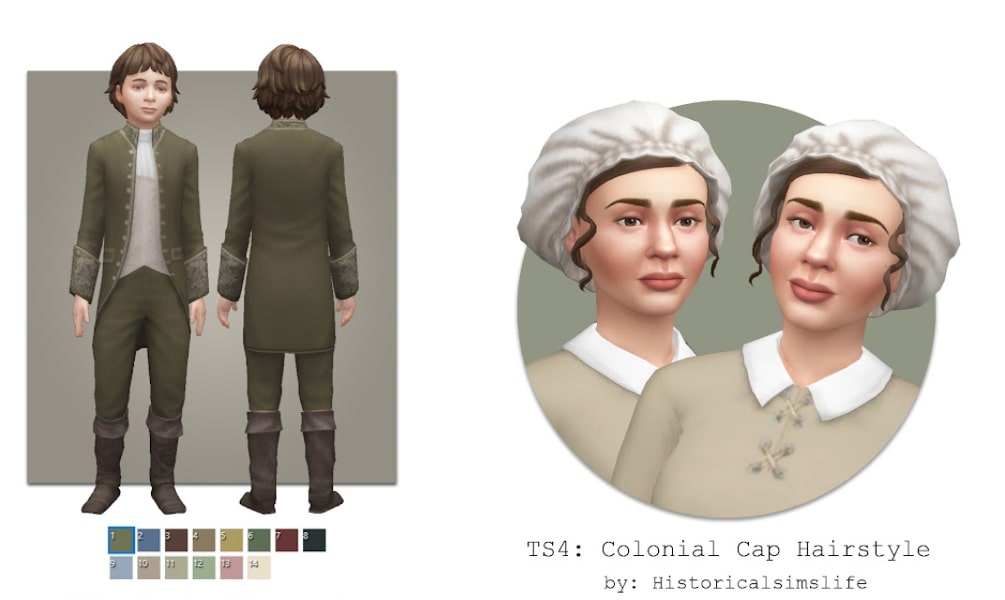 Step back in time while retaining your sense of style.
Grieving for the old times? Here is a CC with a historical theme, made by Historical Sims Life. She loves to play The Sims with a historical theme, and that's why she decided to start creating such CC. She specializes in clothes, furniture, builds, hair, and poses, ranging from the Prehistoric Era, all the way to Modern Times. Her work usually comes in many swatches, is base game compatible, and is for Men, Women, and Children. When she doesn't create CC, she does historical challenges or even building tutorials.
Find them here:
https://historicalsimslife.tumblr.com/
1.BAkalia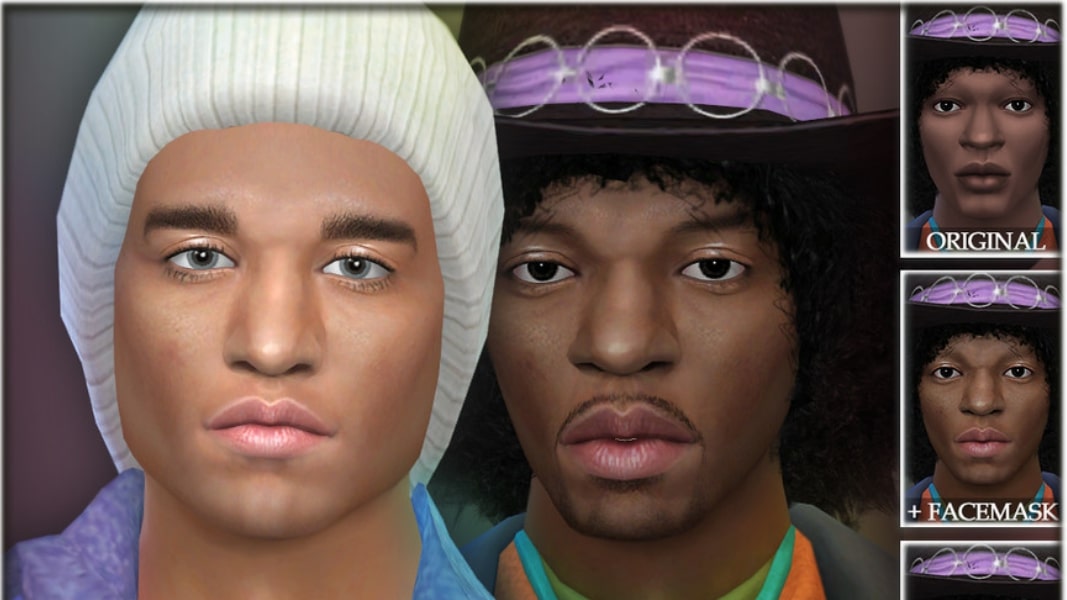 Make the game more realistic using these face masks.
Now, if you really want to step up your game, and really enhance your gameplay, this CC creator has got you covered. They create the most realistic face masks, and this changes the game for real. You can create your favorite celebrity or character, customizing it down to a T. This CC takes realism to a whole new level with real-life skin textures, wrinkles, facial hair, and even eyes. 
Find them here:
https://www.thesimsresource.com/members/BAkalia
You may also be interested in: