The Sims 4 Best Expansion Packs [Sims 4 Best And Worst Expansions Revealed]
Updated: 31 May 2023 4:48 am
A map of all the worlds in The Sims 4.
12. Get Together (OK)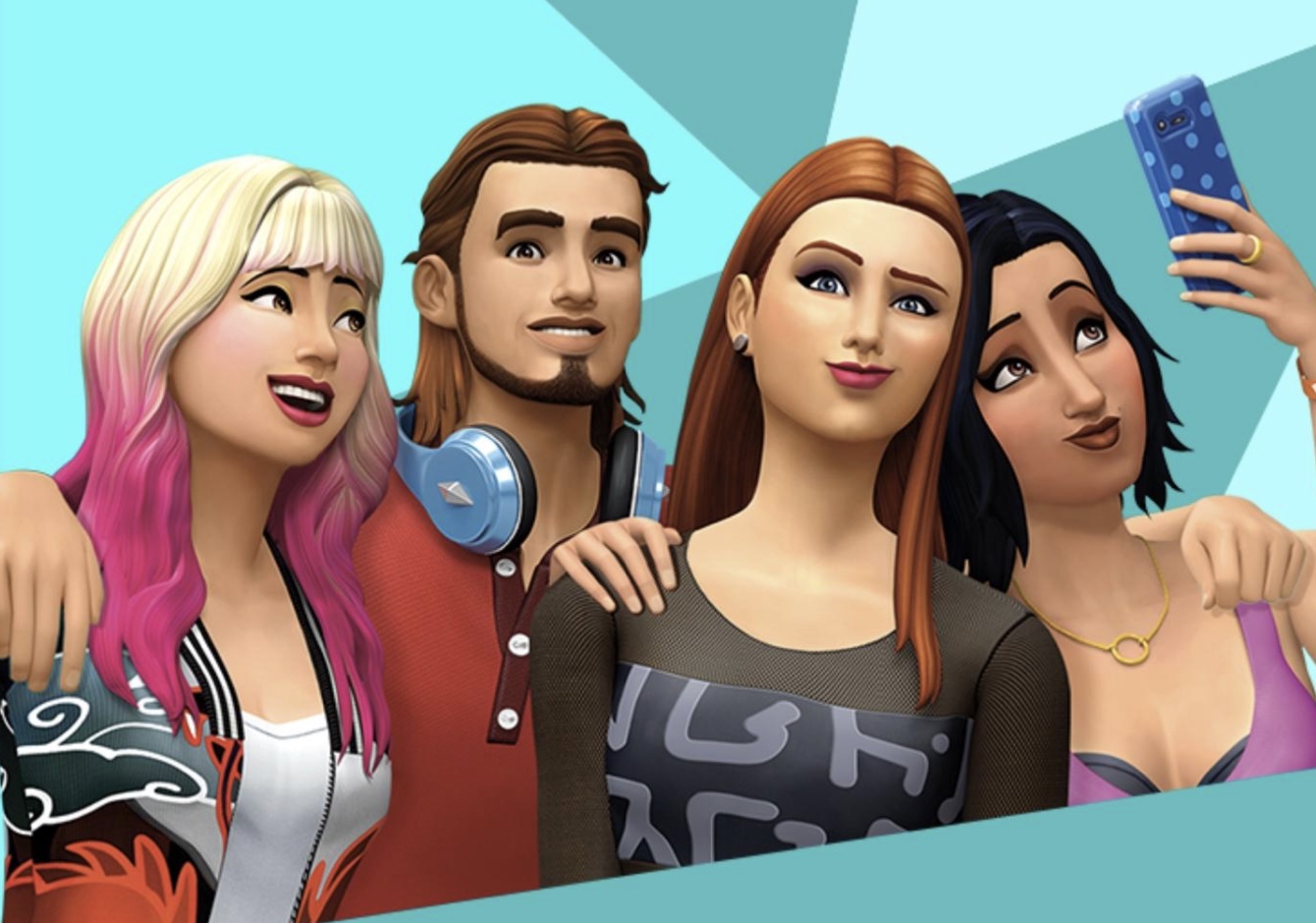 Get Together trailer:
The new world of Windenburg, which features lovely, gorgeous neighbourhoods and picturesque landmarks, is introduced to you in Get Together. The Von Haunt Estate also features a maze, lakes along the cliffs, and the enigmatic old ruins. 
DJ and dancing are two new abilities included in this set. In games like Don't Wake the Llama, darts, and foosball, you can eliminate other Sims. Snuggle up to your crush or perform a unique dance by the bonfire. 
You can join a variety of clubs to meet new Sims and exchange private handshakes. You can create unique hangouts and serve as the club's boss! 
The vast globe of Windenburg, which is still one of the biggest in the game, is one of the best things about this pack. There are endless opportunities! 
What comes with this expansion:
Create distinctive clubs, pick members, and create hangouts as you please. 
Join clubs to make new acquaintances and even access exclusive benefits like handshakes and social boosts. 
Play brand-new games including Don't Wake The Llama, foosball, darts, and dance around the bonfire. 
to showcase your cannonballs and dives, a new jumping platform has been added! 
New DJ equipment, dance abilities, and DJ booth accessories. You can even challenge other Sims to a dance off. 
Discover the brand-new environment of Windenburg, which features a hedge labyrinth at the Von Haunt Estate, pools along the Bluffs, and the enigmatic remnants of an ancient civilization. 
Get Together full details: https://www.ea.com/en-gb/games/the-sims/the-sims-4/the-sims-4-get-together
Get Together score: 4/10
11. Cottage Living (OK)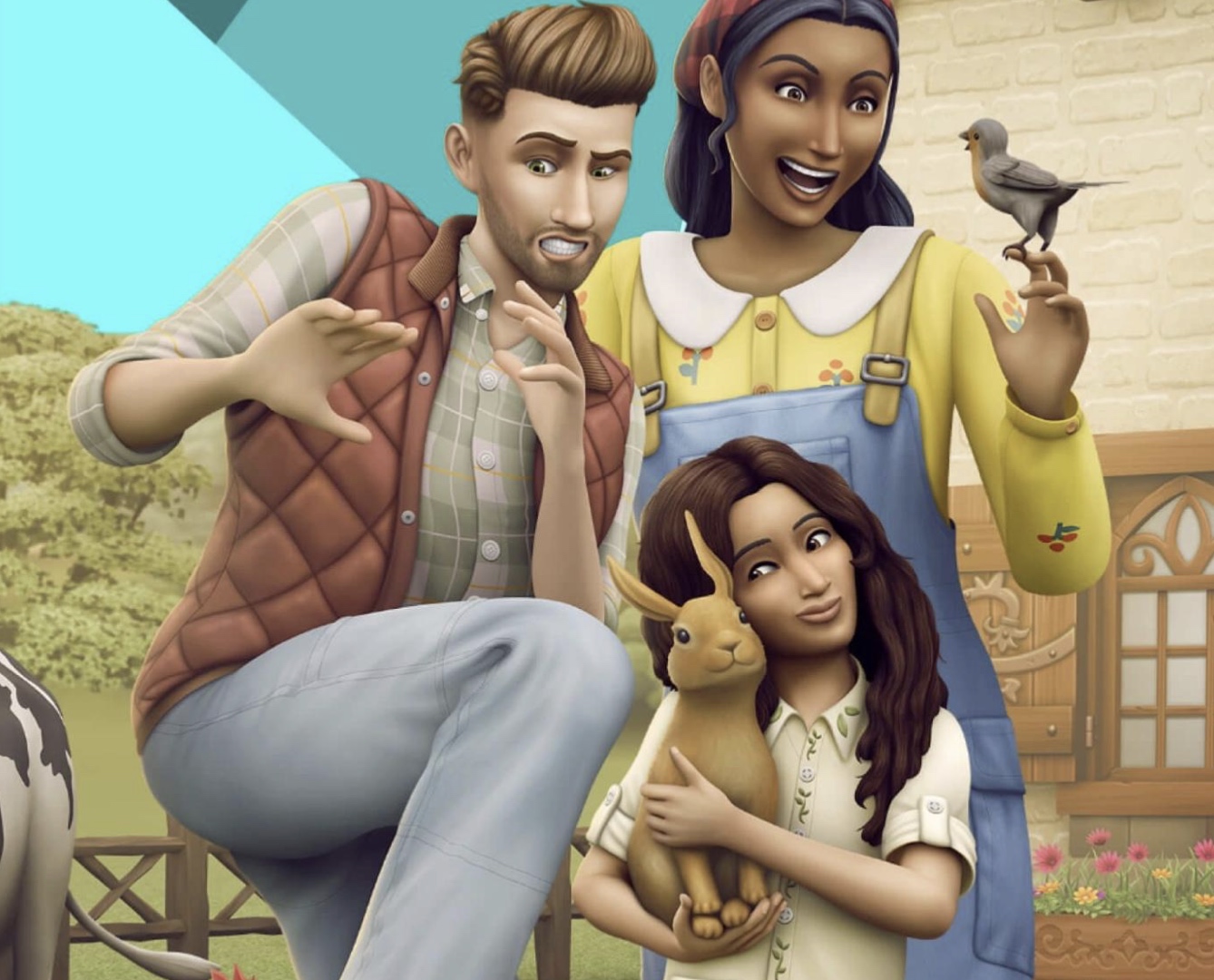 Cottage Living trailer: 
Henford-on-Bagley is a cosy place with warm people and historic buildings. You need to have a green thumb for Lot Challenges since each meal needs fresh ingredients! You can go to the local market, scavenge in the forest, or grow your own food. 
Fresh milk is provided by cows, eggs are laid by chickens, and rabbits, foxes, and birds abound in the forest. Animals can be raised or befriended, gaining your trust in exchange for sporadic presents. 
Anyone who enjoys a tranquil existence filled with fresh fruit and a rustic farmyard lifestyle will love this expansion pack. 
What comes with this expansion:
Raise and make friends with pets like foxes, cows, chickens, rabbits, and birds. 
If you gain their trust, you can get presents and assistance in the garden in addition to the fresh, flavorful milk that cows produce. 
Fresh ingredients are needed for every meal in new lot challenges, so you can practise your gardening skills. You can either forage in the wild, go to the village market, or raise your own food. 
Any excessive crop can be entered in the Finchwick Fair competition to win special rewards! 
Enjoy the quaint and cosy Henford-on-Bagley, which is a new world. 
Visit the bar to network with new people and put your newly acquired cross-stitching skills to use. 
a brand-new picnic basket item, which is a fun activity. 
Cottage Living full details: https://www.ea.com/en-gb/games/the-sims/the-sims-4/the-sims-4-cottage-living
Cottage Living score: 5/10
10.  Get Famous (Good)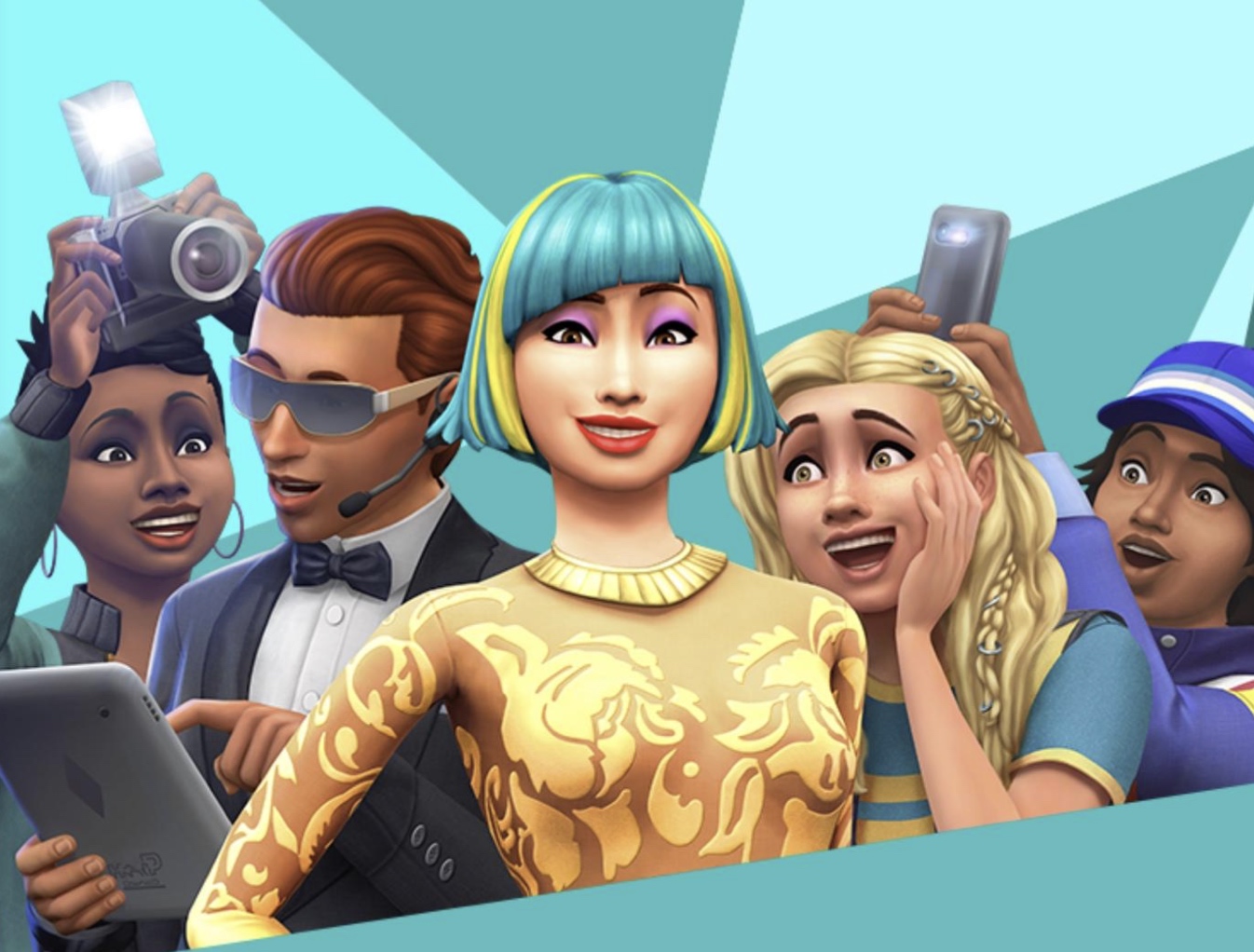 Get Famous Trailer: 
With the help of this dazzling expansion pack, your sims can realise their wildest fantasies of riches and fame. Become a career superstar in any field, or choose an emerging one like actor or influencer. 
Your sims will draw greater attention as they gain more notoriety. As an actress, you can make millions, but it won't be simple. Many Sims desire the exclusive glitz of Del Sol Valley, a brand-new world. 
If you get enough notoriety, you could even be able to obtain a fabled diamond on Starlight Boulevard and lead an opulent life with gold-plated furnishings and a monument of yourself! 
What comes with this expansion:
Gain notoriety! You can achieve this in your current profession or a brand-new endeavour. 
Influencers and aspiring actors are two instances of new vocations. 
Your sim will get more attention, benefits, and fans as their fame grows. This has the potential to be both good and destructive. 
Enjoy a luxurious existence with your new simoleons. 
Visit Hollywood-like Del Sol Valley and take in the glitz. 
Your sim can obtain a legendary diamond on Starlight Boulevard if you reach the pinnacle of fame—quite an accomplishment! 
Many fresh clothes and accessories, all with a stylish appearance. Create a one-of-a-kind set piece of yourself by furnishing your mansion with gold-plated furniture. Wow! 
Get Famous full details: https://www.ea.com/en-gb/games/the-sims/the-sims-4/the-sims-4-get-famous
Get Famous score: 6/10
9.  Eco Lifestyle (Good)
Eco Lifestyle Trailer: 
With the help of this fantastic expansion pack, change your surroundings! The theme of this bundle is eco-friendly living. To truly affect change, produce your own water and electricity, cultivate your own food, and recycle. 
Every week, you can vote on neighbourhood action plans, giving each Sim a say. This creates support for your area and opens up a variety of new occupations, including activist and technician. Every choice you make affects your environment, from hazy skies to clear water. 
If you don't do anything, trash may pile up and nature may retreat. There is plenty you can do, so don't worry. Even on a tight budget, you may upcycle your home's decor to give it a stunning aesthetic. Use recycled materials to fill up your wardrobe and decorate, including fabric and technology.
What comes with this expansion:
Live sustainably by using solar, wind, and dew collectors to generate your own electricity and water. 
In the brand-new vertical garden, you can grow your own food. 
If you're an extremist, dig through the trash to make an even greater difference in the world! 
In order to fill online orders and earn simoleons, some collectible goods can be used to create fizzy drinks and candles. 
Weekly Neighbourhood Action Plans are a fresh approach to interact with the community. Everyone in your neighbourhood will be able to share their opinions thanks to the new voting board. 
enlist the aid of local artisans, activists, and technicians. 
To affect change, engage in activism or civil design. 
Every choice you make has an impact on the world and matters. If you make poor, unsustainable decisions, the skies will be smoggy and trash will build up! On the other hand, if you generate energy responsibly, the earth will be pure and the water will be crystal clear. 
Utilise your discoveries from garbage diving and upcycling to decorate your home for nothing! Utilise recycled materials to fill your home and clothing in a sustainable way. 
Eco Lifestyle full details: https://www.ea.com/en-gb/games/the-sims/the-sims-4/the-sims-4-eco-lifestyle
Eco Lifestyle score: 6/10
8.  Seasons (Good)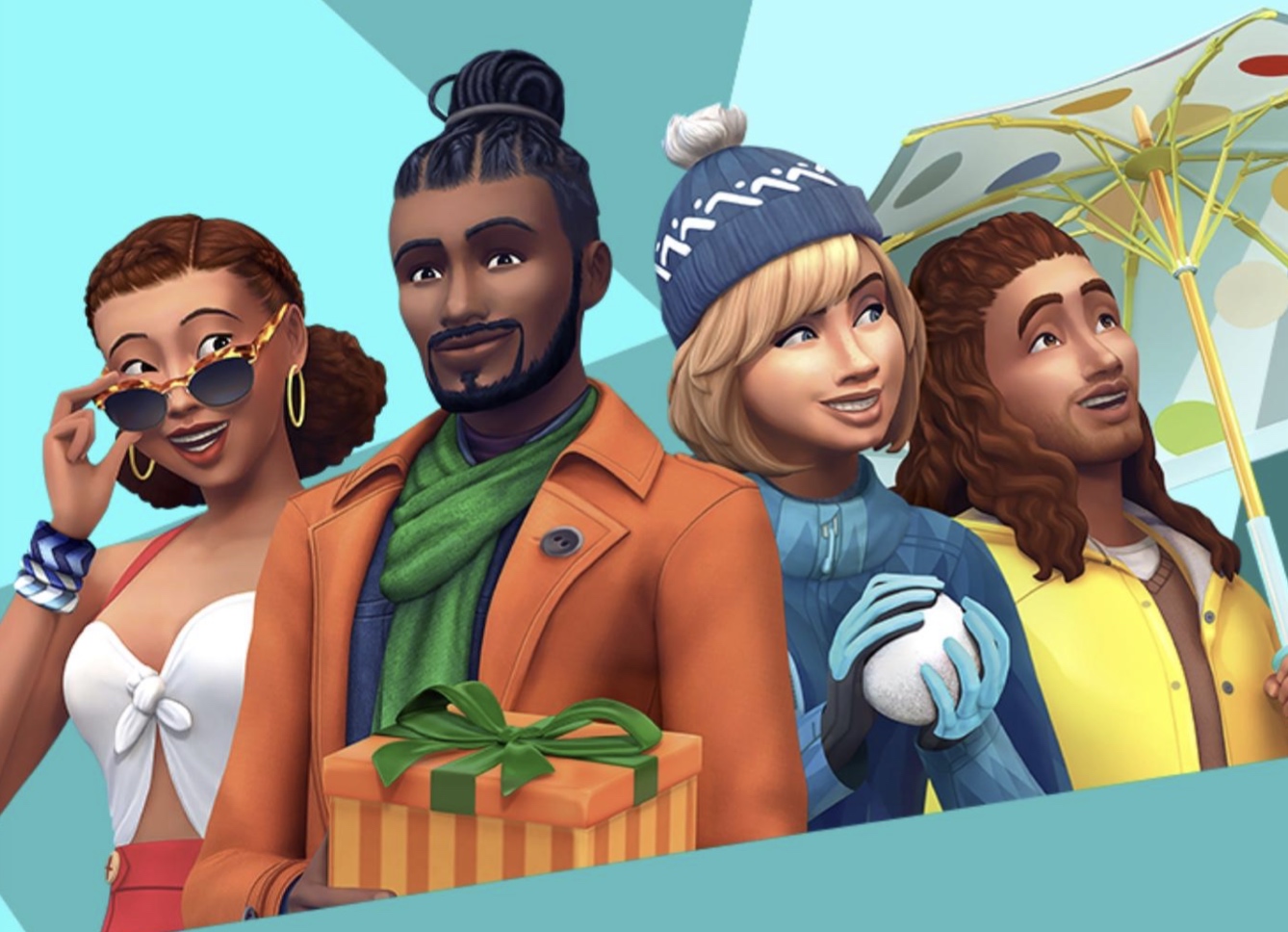 Seasons Trailer:
You can experience impacting weather in Seasons just as in real life! By providing your sims moodlets based on the weather, it will have an impact on every area of their existence. Every planet has a distinct climate. 
In order to give the Sims enjoyable ways to experience the seasons, there are also year-round activities. Build a snowman, go ice skating, play in the leaves, dance in the rain, or take a dip in the pool to cool off. There are countless options! 
Celebrate your favourite occasions, such as Valentine's Day, the harvest festival, and winterfest. Even your own unique holidays are possible! The opportunities to advance your gardening career vary depending on the season. 
What comes with this expansion:
There are four new seasons with very dramatic weather patterns that affect the lives of your Sims. 
Every globe has a distinct climate that influences the decisions, relationships, and activities of your sim. 
You can manipulate the weather to bring about thunderstorms, remove clouds, or change the season. 
Your sims will have plenty of ways to enjoy each season thanks to seasonal activities like making snow buddies, going ice skating, playing in the rain, lounging in the sun, and gathering honey. 
Celebrate the season and fill your home with brand-new decorations, customs, and attire. Winterfest, Harvestfest, Love Day, and more are included in this set. You can design your own holidays. 
You can train to be a botanist or gardener in the brand-new gardening career and use your green thumb to make simoleons. 
Seasons full details: https://www.ea.com/en-gb/games/the-sims/the-sims-4/the-sims-4-seasons
Seasons score: 6/10
7.  Cats And Dogs (Good)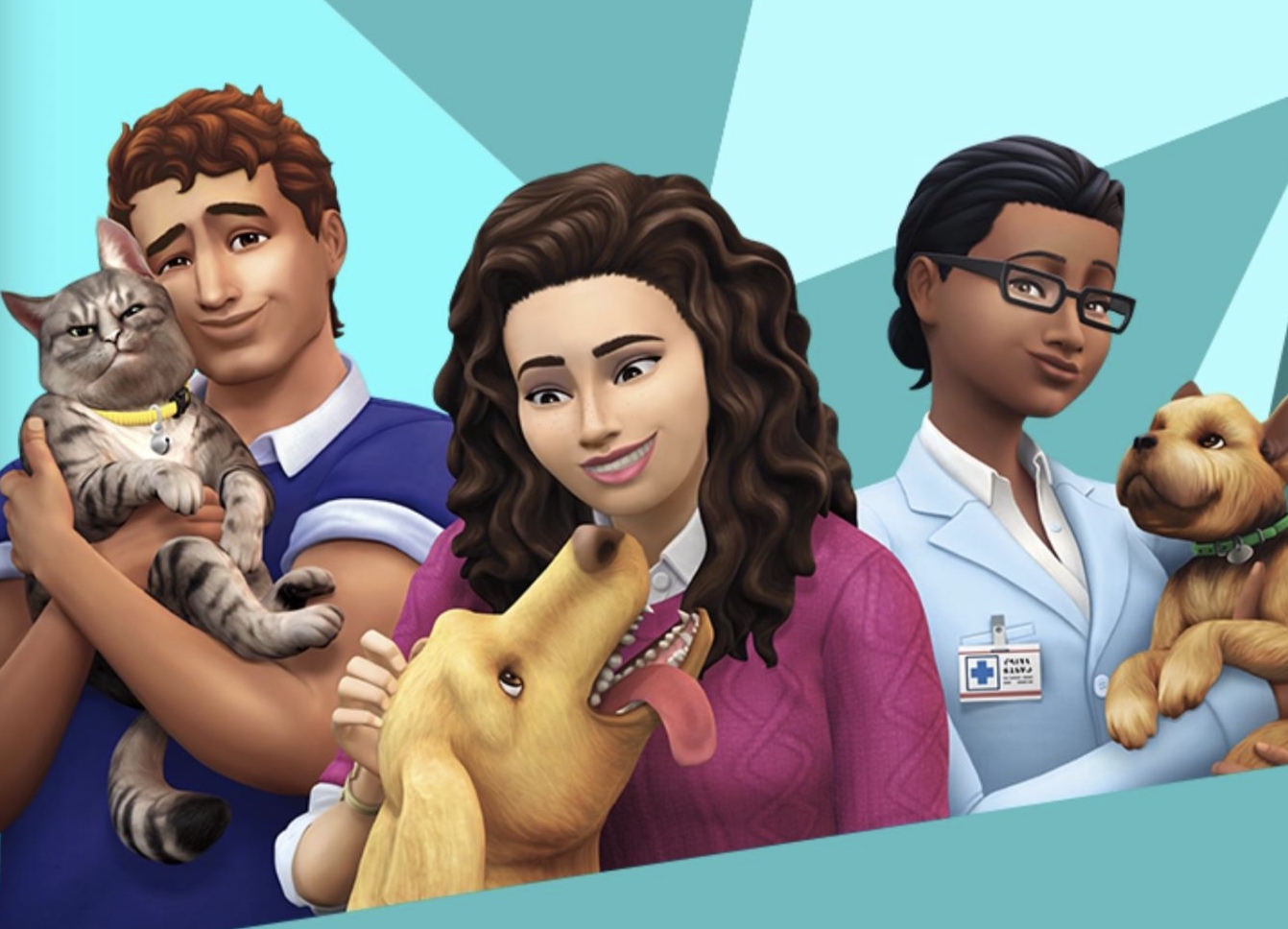 Cats And Dogs Trailer: 
With the help of this fantastic bundle, you can use the Create A Pet tool and get pets! Cats, dogs, puppies, and kittens come in a variety of breeds, giving each one a distinct appearance and personality. 
By taking care of, teaching, and playing games with their pet, your sims will be able to enjoy the same kind of companionship that we do in real life. 
You can work as a veterinarian and own a clinic in the brand-new, charming world of Brindleton Bay. You are in charge of all the pets in the community, and doing so can be very lucrative. 
What comes with this expansion:
Create puppies, kittens, puppies, and more animals with the new Create A Pet tool! Like your sims, they will have different personalities, and you can change their appearance however you like. Even accessories are possible! 
To provide your Sims with company, form bonds with your pets. Based on their regular interactions, they will develop unique bonds. 
Sims can be raised, trained, and used in video games. 
With the new veterinary job, become a veterinarian! Create a veterinary clinic, employ personnel, and treat and diagnose animals. 
If you explore the new Brindleton Bay realm, you can come across strays that your Sims can adopt as their own. 
Cats And Dogs full details: https://www.ea.com/en-gb/games/the-sims/the-sims-4/the-sims-4-cats-and-dogs
Cats And Dogs score: 7/10
6.  Get To Work (Good)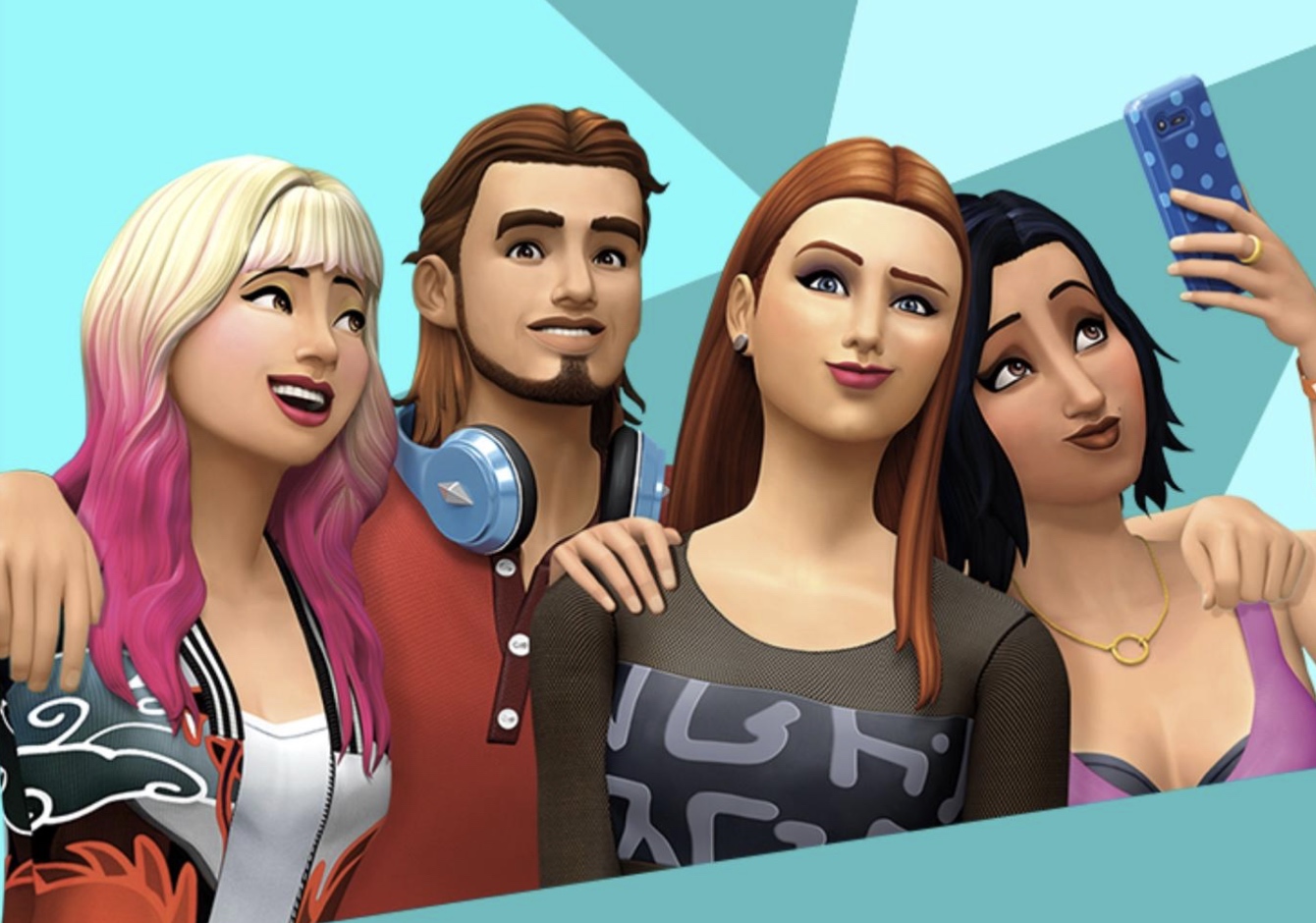 Get To Work Trailer: 
With brand-new job opportunities and thrilling careers, Get To Work supports you in doing just that. You can utilise your intelligence to serve people by training to be a doctor, detective, or scientist. 
Retail establishments including bakeries, shops, art galleries, booksellers, and others are also possible. You can choose what to offer there, oversee your staff, and mingle with consumers. 
You may watch the simoleons roll in by using a number of new talents that will assist you in your chosen profession. This expansion pack is fantastic for making money! 
What comes with this expansion:
Choose from three new careers: doctor, detective, or scientist. Each of these has new employment venue opportunities. 
Create retail establishments like bakeries, boutiques, galleries, and more! These are completely under your control, and if you manage your business correctly, you can earn a lot of Simoleons. 
Learn different techniques for baking and photography, each with its own objects and interactions. 
Get To Work full details: https://www.ea.com/en-gb/games/the-sims/the-sims-4/the-sims-4-get-to-work
Get To Work score: 7/10
5.  Island Living (Excellent)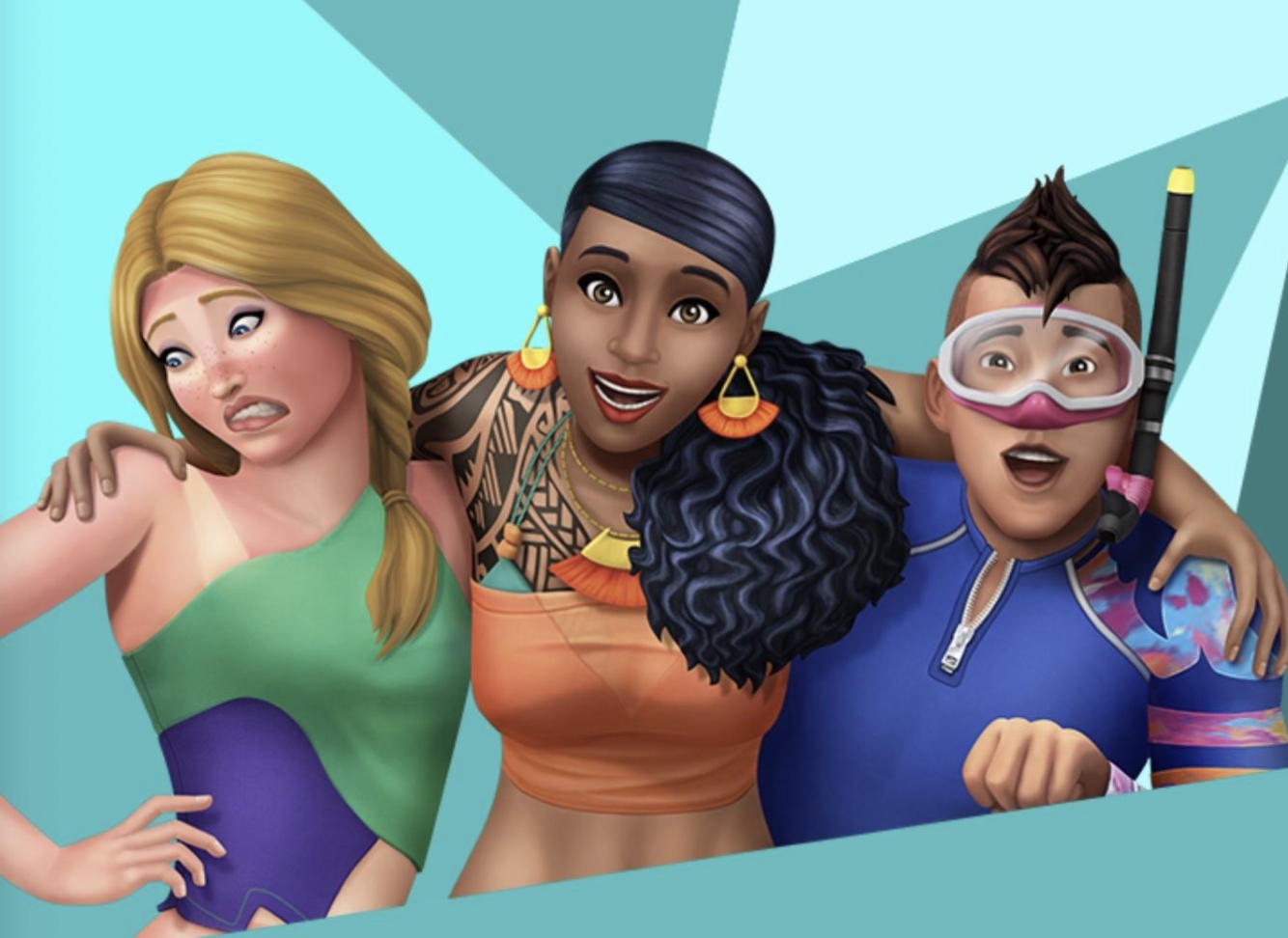 Island Living Trailer:
This pack transports you to the warm island of Sulani, where summer lasts the entire year. Mermaids are a brand-new creature that is among this expansion pack's best additions. You are free to swim as much as you want, utilise a jet ski or canoe, and even construct sandcastles. 
You now have a brand-new vocation to investigate: conservationist. You may observe how your sims' influence grows around the island. Embark on a career in the ocean by diving or fishing, or work as a lifeguard. Even odd occupations exist so you can make money without having a career. 
A kava party, a pit BBQ, or the acquisition of unusual items are all enjoyable ways to experience the local culture. The island's unique décor brings many fresh products and objects into your home. 
What comes with this expansion:
Unwind in the brand-new realm of Sulani, where the sun nearly always shines! 
On brand-new boats, you can explore, canoe, and swim. 
Create sandcastles, have a sunbath, and go collecting in the sunshine. 
Your sim has the option of becoming or encountering a mermaid, who has access to a completely new way of life and extensive control on Sulani culture. 
This pack has some fascinating new job alternatives. Become a conservationist to make a difference on the island, pursue a job in the ocean as a fisherman or diver, or train to be a lifeguard to save people's lives. Sims can perform odd jobs or fish for a cheap dinner if you like a lax, unstructured work environment. 
Attend brand-new events like a pit barbecue or kava party to sample exotic foods. 
Put on fresh, tropical-inspired apparel and get ready for swimming and snorkelling in the sea. Just be careful not to get sunburned! 
Island Living full details: https://www.ea.com/en-gb/games/the-sims/the-sims-4/the-sims-4-island-living
Island Living score: 8/10
4.  High School Years (Excellent)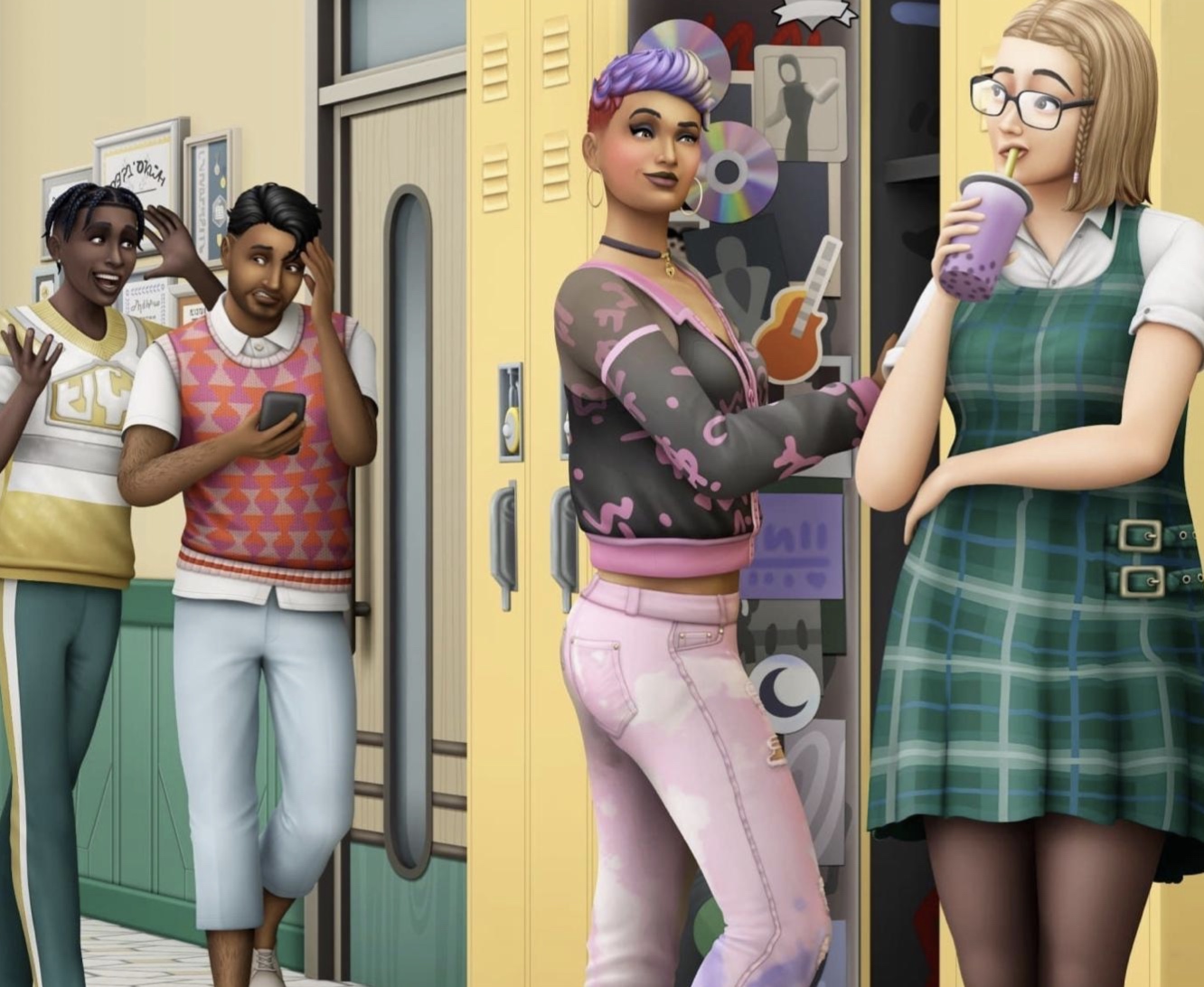 High School Years Trailer:
This expansion pack is the most recent one, only recently released. It enables you to play with your kid and adolescent sims while experiencing high school. You'll go to their courses with them, hang out in the cafeteria, personalise your locker, and get to know the teachers instead of going down the rabbit hole. 
When you attend prom and celebrate your graduation (as long as you work hard and do your homework, of course! ), you can have the best childhood ever. There are also numerous teams and after-school activities. 
Your teenagers will have more chances to get into trouble, such as playing practical jokes on people and leaving the house after dark. Like in real life, you can even become a Simfluencer and make money online. 
What comes with this expansion:
As a kid or teen sim, experience high school. Attend classes in person, become acquainted with professors and classmates, and personalise your locker. 
If you do well in school, enjoy those classic teen times by going to prom and celebrating graduation! Sims can go to after-school events, get asked out by other teenagers, and go through the awkward stages of puberty. 
Discover your personal style by furnishing your bedroom and creating depop outfits using only brand-new accessories and apparel. 
By using Trendi and becoming a Simfluencer, you may earn a tonne of money without ever leaving your bed. 
High School Years full details: https://www.ea.com/en-gb/games/the-sims/the-sims-4/the-sims-4-high-school-years 
High School Years score: 8/10
3.  City Living (Excellent)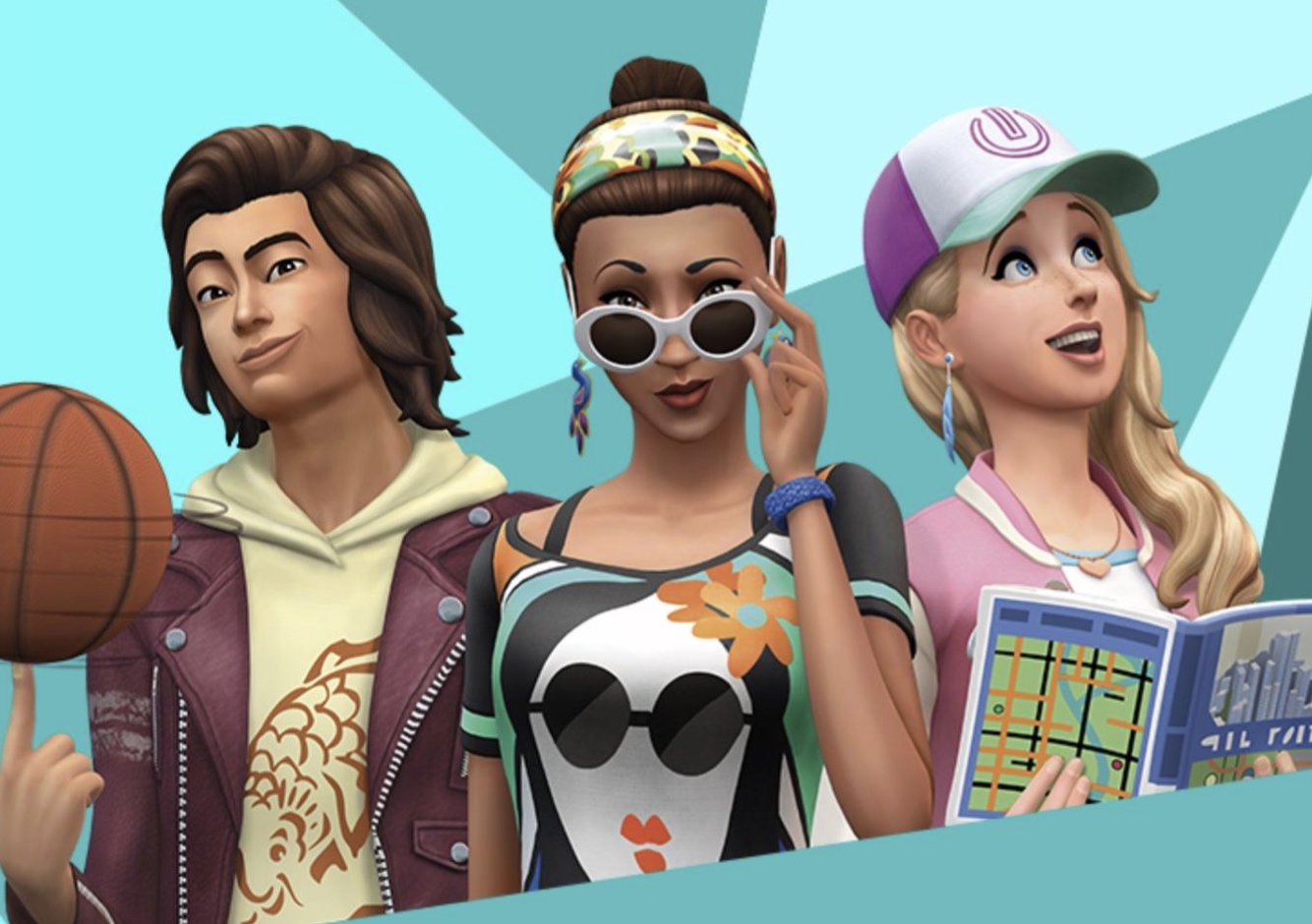 City Living Trailer:
The vibrant city of San Myshuno is brought to you by this comprehensive expansion pack. Your Sims won't get bored because it has a variety of neighbourhoods with available apartments! 
Give your neighbours and closest friends a key to your home and pick up new abilities like karaoke and basketball! 
Your sim can participate in a variety of cultural festivals and win amusing prizes while getting to know other sims. You may look forward to street entertainers, the Spice Festival's Curry Challenge, and the Romance Festival's fireworks. 
This bundle introduces a number of new professions, including social media, politics, and food or art criticism. Your little beginning flat will grow into a spacious penthouse as you advance in your career, taking care of concerns like insects, faulty plumbing, and electrical troubles. 
What comes with this expansion:
Discover the four distinct neighbourhoods that make up the city of San Myshuno. Everyone has a place here! 
brand-new events, including the GeekCon, the Spice Festival, and others. Each has unique components, interactions, and effects on your sims' lives. 
Observe street performers or try it yourself! If your sim has musical talent, it's a fantastic method to make simoleons. 
Apartment living has advantages and disadvantages alike. Depending on how they are treated, your neighbours may become your best friends. How you handle them is up to you. Cockroaches and faulty pipes might be issues in starter apartments, but after you climb that ladder, you might be living in a skyscraper penthouse with a talking toilet! 
New cities also bring new professions, such as Politician and food/art Critic. Your sim might develop into a popular broadcaster who does much of their business from home and has a sizable following. 
City Living details: https://www.ea.com/en-gb/games/the-sims/the-sims-4/the-sims-4-city-living
City Living score: 8/10
2.  Discover University (Excellent)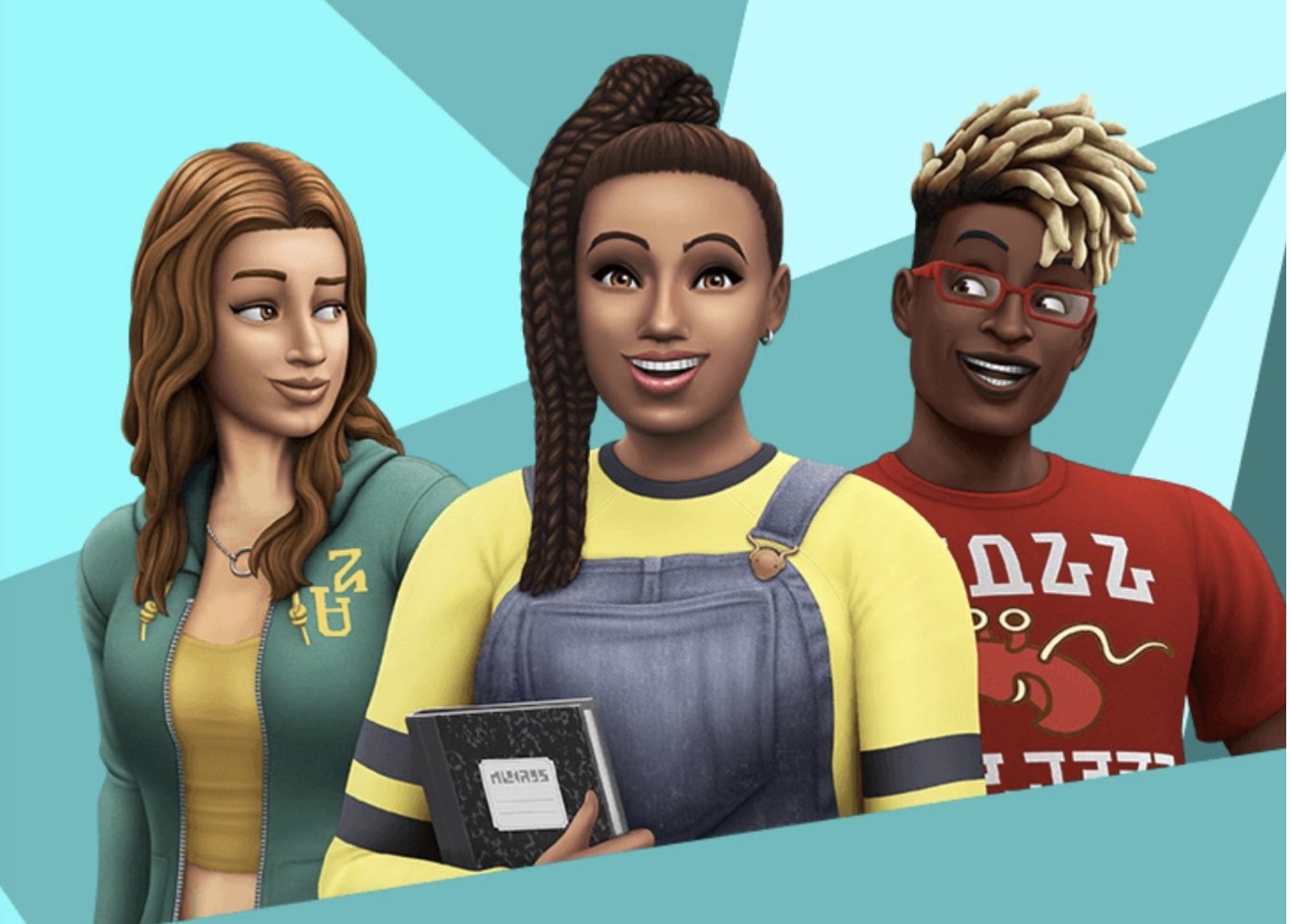 Discover University Trailer:
We are introduced to the exciting world of Britechester via Discover University! Sims of any age can now enrol in one of two universities and get the degrees they need to boost their income and achieve success. 
Both colleges offer a variety of entertaining events every day, and students have the option of living on or off campus. You can attend a school spirit event, relax in the commons, and play some juice pong at the bar. 
Your sim has a tonne of options for classes, and time management is crucial! They can also join a secret society, the robotics club, the debate squad, and the football team. 
What comes with this expansion pack:
Discover the world of Britechester, which features two new campus locations for universities. 
Enroll in the contemporary Foxbury Institute or the ancient University of Britechester. 
Live in a dorm, ride a bike across the world, go to the student commons, or go to the library to study 
Participate in school pride activities to meet the students! 
Participate in lectures on a variety of topics. Graduation will improve their chances of success in professions like teaching, law, and engineering if they receive a good grade. They must manage their time effectively or they risk failing! 
Play some new games like soccer and juice pong, or join clubs at school like robotics, debating, or even a shady hidden society. 
Decorate with fresh, useful objects like posters, mini-fridges, and more. 
Discover University full details: https://www.ea.com/en-gb/games/the-sims/the-sims-4/the-sims-4-discover-university
Discover University score: 9/10
1. Snowy Escape (Best)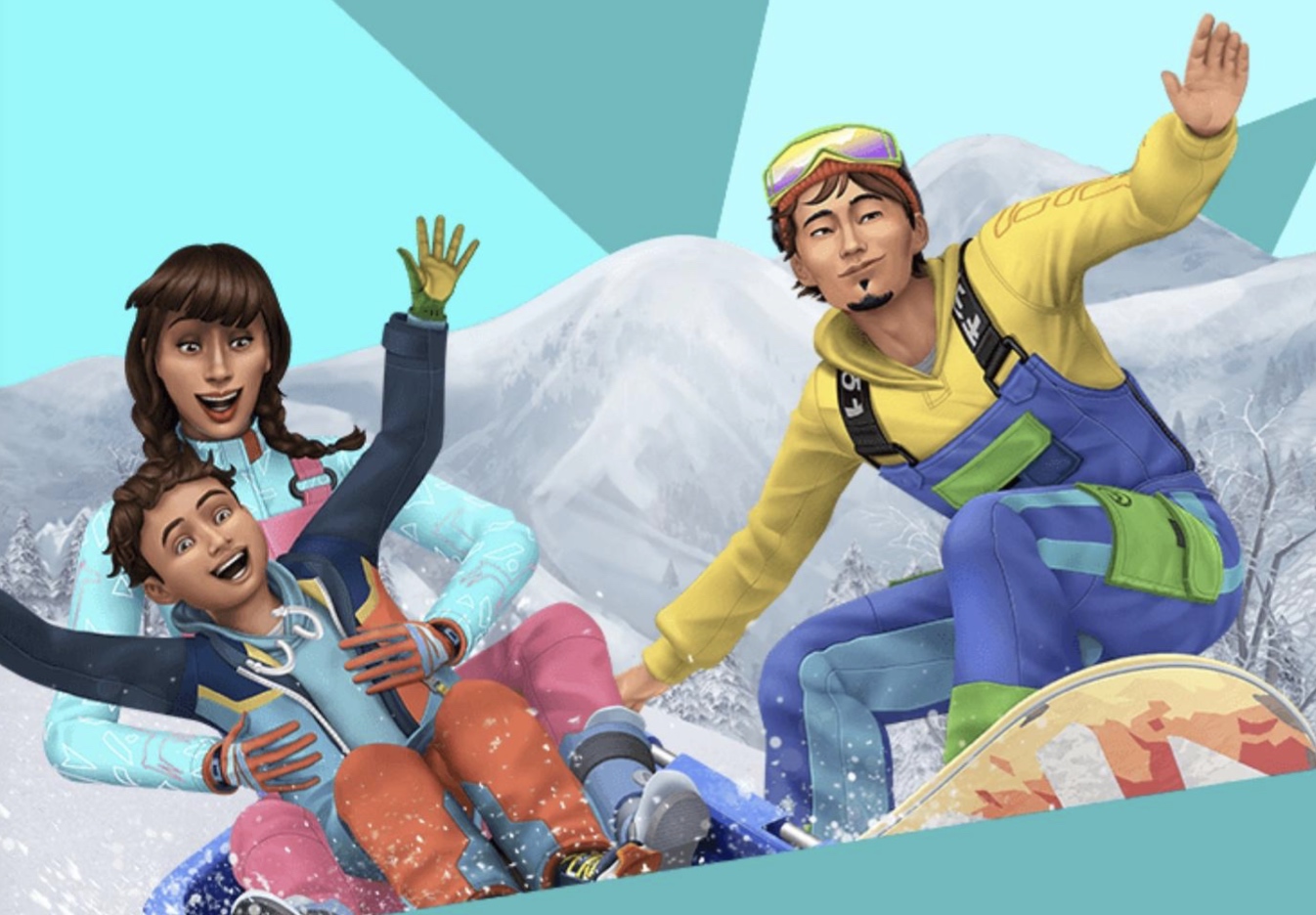 Snowy Escape Trailer:
Your options are unlimited with the Snowy Escape expansion pack. On Mount Komorebi, send your Sims on perilous expeditions such as skiing, snowboarding, rock climbing, and more. 
After a long day of shovelling snow, your sim can relax in the peace of the lovely hot springs! Anyone who enjoys wintery, meditative themes will fit in perfectly in this universe. You may also furnish your Sims' home with items that are inspired by Japanese design, the land of zen furniture! 
With the introduction of Lifestyles and Sentiments, you will even be able to uncover additional personality and interpersonal effects. Your sims will become much more complex as a result of the numerous positive and negative effects that their actions will now have. 
The new world, which features three distinct boroughs for you to explore, is the best feature of this expansion pack. This pack is ideal for you if you enjoy the winter and snow. 
What comes with this expansion:
Discover the new world of the lovely, snowy alpine village of Mt. Komorebi. 
Try out new mountainous sports like rock climbing, skiing, and snowboarding! Although they can be quite enjoyable, use caution! 
While enjoying hot pot around the brand-new kotatsu table, unwind in the natural hot springs. There are many social options available to your sim, including hiking through bamboo forests and snowy landscapes. You can find your inner Zen! 
Build a brand-new home with interior design and architecture inspired by Japanese style. When compared to other packs, which have simpler décor, this is really distinctive. 
Utilize Lifestyles and Sentiments to reveal new personality traits and interpersonal impacts. Your sims' behaviours and habits shape their lifestyles, and shared events produce sentiments that have an impact on their interpersonal connections. 
Snowy Escape full details: https://www.ea.com/en-gb/games/the-sims/the-sims-4/the-sims-4-snowy-escape
Snowy Escape score: 9/10
The next planned expansion packs haven't received any EA announcement, however The Sims 4 will be free to play starting on October 18, 2022! 
Players who bought The Sims 4 base game between September 14 and October 17 will get the Desert Luxe Kit for free, which contains a tonne of brand-new objects, outfits, and activities.
You may also be interested in: