Top 10 Best 'The Sims 3' Mods That Make the Game More Fun!
Updated: 13 Jun 2019 6:59 pm
Yeah, this looks like classic sims.
Best Sims 3 Mods That Evolve the Game Completely
The Sims 3 was so good that even after The Sims 4 released sims lovers continued to play the older installation of the series. When going back to this older game, mods are essential to having the best experience. Luckily, The Sims modding community is MASSIVE! Here's a list of my Top 10 which, with so many mods, was definitely hard to narrow down!
10. Master Controller Mod
Sims 3 Tutorial || How to Install Mods & NRaas Master Controller
This mod contains menus for managing the entire population of your town! It also has multiple facial hair options like beards and eyebrows. You can add in more Sims at any time or take them completely away, master control really puts you in control of the whole game. The mod lets you reset glitched out Sims or lots, as well as find out the demographics of the town such as the population and career statistics. There is just so much that comes along with the master controller mod that you won't be disappointed, it is a huge quality of life improvement.
Get this mod here.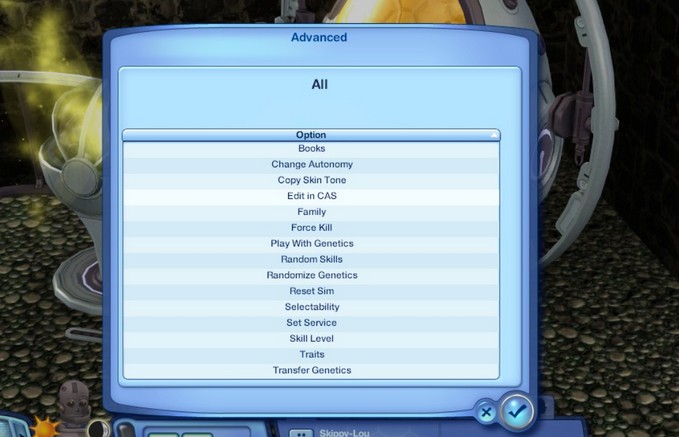 You really get loads of customization with this mod.
9. Story Progression Mod
Sims 3 nraas - Story Progression - track every sim in town
This mod takes the base game's story progression and puts it on steroids. The town Sims will realistically go on with their lives, getting married, breaking up, changing jobs, and having babies. You can push inactive resident Sims in your world in specific directions so that they progress in their skills, careers, relationships, and lives. It also adds an adjustable guideline for the behavior of all sims in town. The mod allows you to control demographics in the game, too. For example, you can decide to cap the population, you can choose how many sims die, get married, have children, or even how many should be vampires. You can manually set skills, traits, relationships, pregnancies, and relationships to any sim in the town, not just your sims. Story Progression is a really cool mod to add to your collection that changes your game quickly, and helps make the world feel more real.
Get the mod here.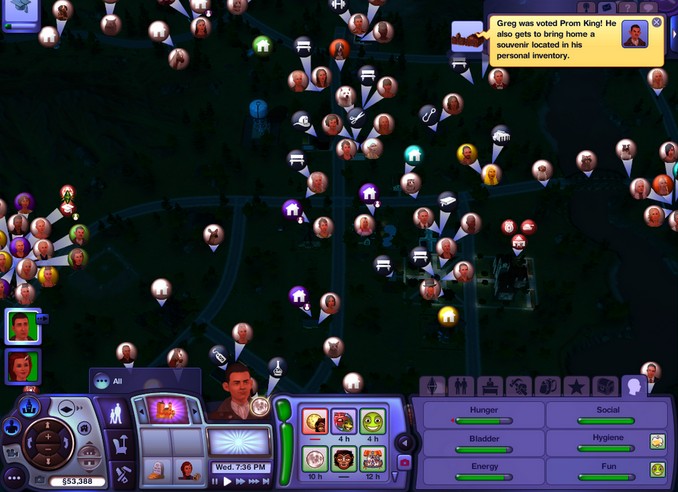 Story Progression lets you spy on every single sim.
8. OverWatch Mod
Sims 3 || How TO Reduce Lag: 3 MAGIC MODS + RESETTING THE TOWN (1)
This is a nifty mod that helps mainly helps with lag, but also has many other uses! It's mostly a way to clean up your game, you would be surprised at how many sims get stuck! With the mod you can turn off TVs and stereos, reset missing sims, unstick cars and sims, cleanse the dead, clean up the inventory, and other features that smooth gameplay. An extra with Overwatch is that you can actually create your own pull down cheat list so you don't have to continue to search needed cheats. You just have to type whatever cheat you want available to you into the interface once! You will be so happy to have found this mod, trust me!
Find the mod here.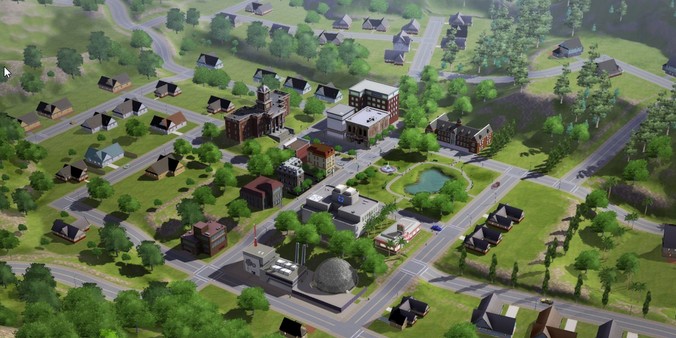 The similarities between some of these houses are concerning.
7. Woohooer Mod
Let's Play The Sims 3: Professional Woohooer (Part 1)
The Woohooer mod is a scandalous addition for those of you who like the romantic aspects of The Sims. This mod includes cyber woohooing, the ability to order "professional services", a flirty text feature, and the ability to hire a romantic matchmaker! If you're a fan of the game and want to add a little extra spice to your sims' love life, this mod is for you.
Find the mod here.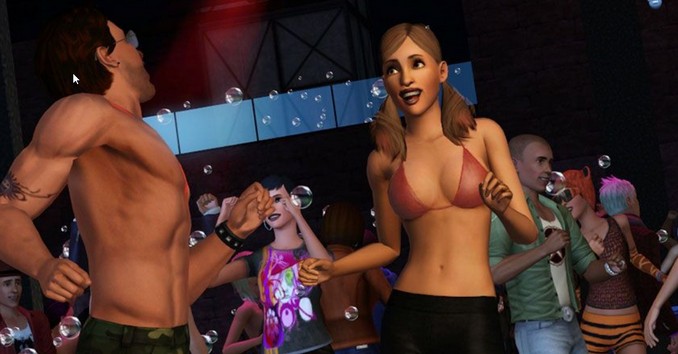 Classic bubble parties.
6. More Traits for All Ages Mod
A Sims 3 Mod Review: More Traits For All Ages.
If you're anything like me, picking traits is extremely hard. Well, have no fear, the Traits for All Ages Mod is here. To some maybe it's not a big deal, but for most an increase in max traits allowed at each age is a pretty cool addition to your experience. The mod adds more for your sims to enjoy, and allows for you to make them more unique.
Find this mod here.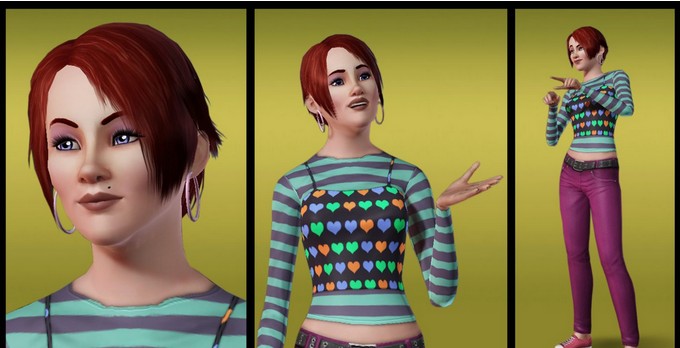 Traits: Quirky, total lack of fashion sense.
5. Midnitetech's Career Mods
The Sims 3 - Ultimate Careers Mod (Journalism)
This mod pack adds a ton of content. It adds career paths like journalism, investigator, manual labor, crop farmer, musician, ghost hunter, accounting, oceanology, interior design, and even a career at Disney World. There is literally so much to explore! Succeed in your dream job and be who you want to be, with so many Careers to choose from, the opportunities are endless. Find all listed career opportunities and more here!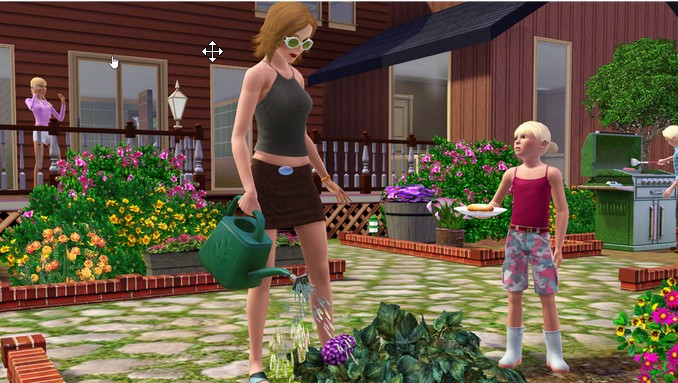 Can I just be a gardner for my real life job?
4. Traveler Mod
Nraas Traveler Mod Tutorial (The Sims 3) Everything you need to know!
Discovering the Traveler mod was a blessing in disguise. I know if you're anything like me the chances of moving to a new town was too much of a hassle, until now. Now you're able to move to your favorite vacation spot, or any world in the sim universe you want, without having to lose all your contacts, relationships or friendships. Finally move wherever without that loss of everyone you have in your life, and bring everyone you want with you!  "Home Sweet Home" just got a little sweeter with this mod, go ahead and grab it here.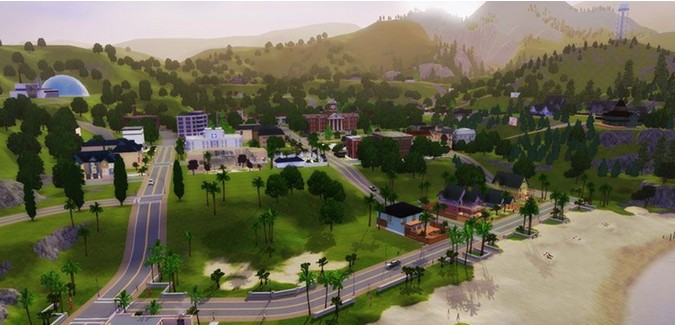 I'd move here with a beach like that.
3. Apartment Mod
The Sims 3 Apartment Mod Tutorial
This is a fun mod where you can play as an occupant or landlord. In it, you don't need to have roommates, or if you want you can truly enjoy just playing as a landlord. The mod actually allows you to fix broken appliances and get paid for it, plus collect rent. It takes away the hassle of constant roommates in your apartment and allows for a lot more free play, plus the extras that come along with the mod are definitely amusing.
Find this awesome Apartment mod here.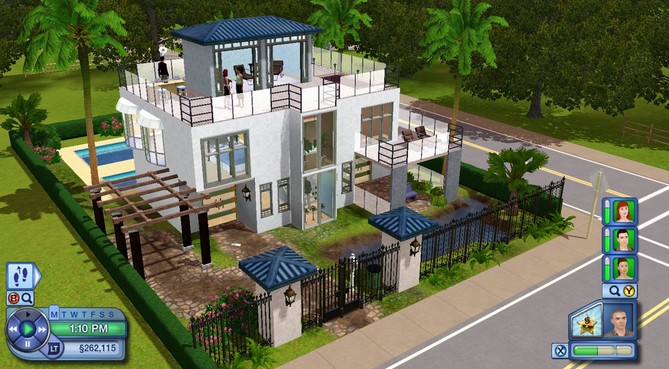 The ultimate modern sim home.
2. No Intro Mod
Sims 3 MOD IT! 1 : Skip Intro Videos
This is a plus for those that just want to jump right into the fun gameplay and skip the long intro, which can get unreasonably obnoxious after awhile. It just takes forever and is incredibly slow, this saves so much time. Just upload this mod and jump right back into the fun you were having before you had to log off. Find this awesome mod here.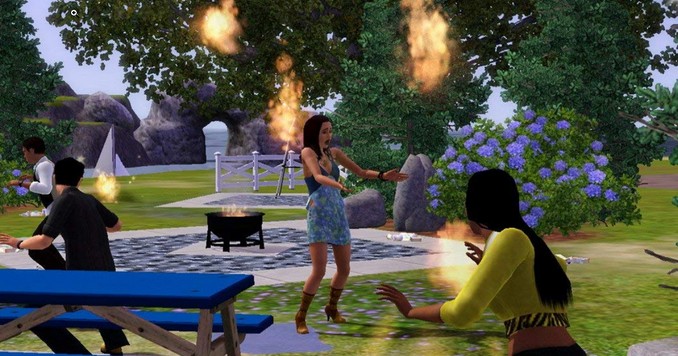 Ahh yes, the sims we all know and love.
1. Zerbu's Ultimate Career Mod
The Sims 3 Ultimate Career Mod Spotlight
This is an amazing mod. Though it sounds like a previous entry, this is a different mod with totally different capabilities. With this mod you are given FULL control over your sim's work and school space. Finally you're allowed to go to work with your sims as well as interact with the work space. You can go with your sims to school, and join in on the activities! You can actually influence your job directly. Have a blast interacting in a police station setting, become stronger in your marine career, or be the next Gordon Ramsay and create your own Hell's Kitchen. It's definitely a fun mod to add to your gaming experience. Find this awesome addition to your gaming experience right here.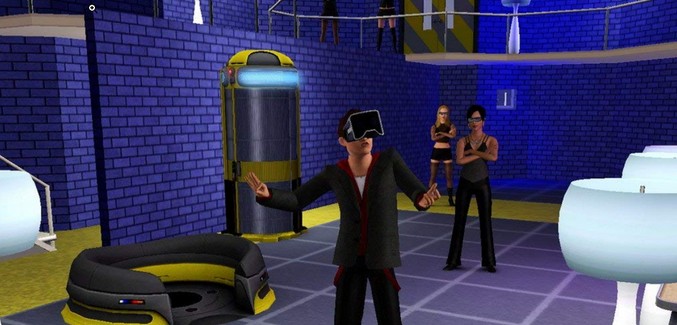 I feel like VR sims would be terrifying.
Image Gallery