Sims 5: Will there even be a Sims 5?
Updated: 21 Jun 2015 4:21 pm
Before you start worrying too much about The Sims 5, check out some of the cool new releases in Sims 4. Get down with the Sims at this luxury party!
All sorts of rumours are circulating about The Sims 5
Now The Sims 4 has been released, people are beginning to speculate about The Sims 5. 
When is it coming out? What will it be like? Will a Sims 5 even be released at all? We got the down-low so we could answer some of your questions.
Electronic Arts remains cagey about Sims 5 prospects
Of course, some of the question of whether Sims 5 will be made will be answered by cold, hard economics.  Sims producer Grant "SimGuruGrant" Rodiek has made it clear that Sims 5 will only be considered once Sims 4 has proven itself to be a success. 
In response to a Sims forum user's comment about the features it would be good to include in Sims 5, Rodiek said "We're not working on Sims 5. We're not thinking about Sims 5," he wrote. "If Sims 4 isn't successful, there won't be a Sims 5."
Apparently Rodiek regretted making such a blunt statement, as his original post to the forum was deleted. But you can't make things go away that easily on the internet. 
Rodiek had already been quoted by multiple people.  After that, he went on to soften his words, writing that "It's not all or nothing, per se, but something has to pay for Sims 5".  True enough, but the Sims has always been a great money-spinner for Electronic Arts. If Sims 4 does as well as the previous Sims games, then a Sims 5 is virtually assured.
Party on with the Sims while you still can!
What does studio closure mean for Sims 5?
Other evidence pointing to a possible cancellation of the game is the fact that Electronic Arts has closed Maxis Emeryville, the studio that made SimCity and The Sims.  Apparently Electronic Arts has a bad habit of closing studios that aren't performing well financially.  Could this be a sign that they won't continue The Sims?
Franchise set to continue...for now
It doesn't seem so at the moment.  Electronic Arts has assured us that The Sims franchise will be continuing for now.  They recently spoke to Polygon, confirming that "Today we are consolidating Maxis IP development to our studios in Redwood Shores, Salt Lake City, Helsinki and Melbourne locations as we close our Emeryville location."
"Maxis continues to support and develop new experiences for current Sims and 'SimCity' players, while expanding our franchises to new platforms and developing new cross-platform IP,"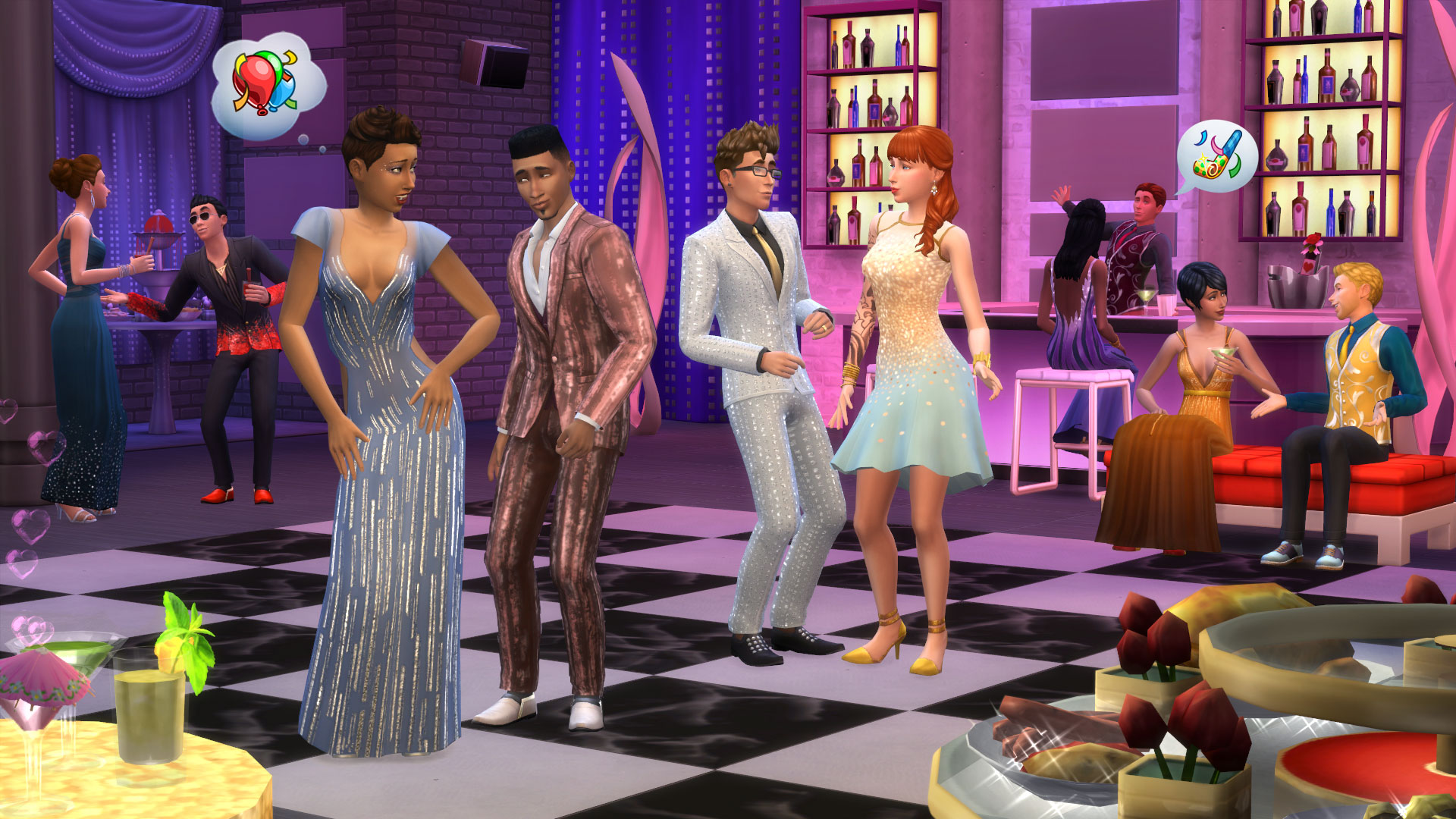 Yay! The franchise will be continuing! I'll drink to that.
Electronic Arts also reassured fans that they will keep putting effort into The Sims 4, saying "Players will continue to see rich new experiences in 'The Sims 4,' with our first expansion pack coming soon along with a full slate of additional updates and content in the pipeline."
Sims 5 in 2019?
Don't set too much stock in rumours, but sims5game.com did recently write that The Sims 5 was likely to arrive in 2019.  This source also revealed a few details about the prospective Sims 5, saying that it will have "bright animation graphics and high quality of characters and stimulations mode."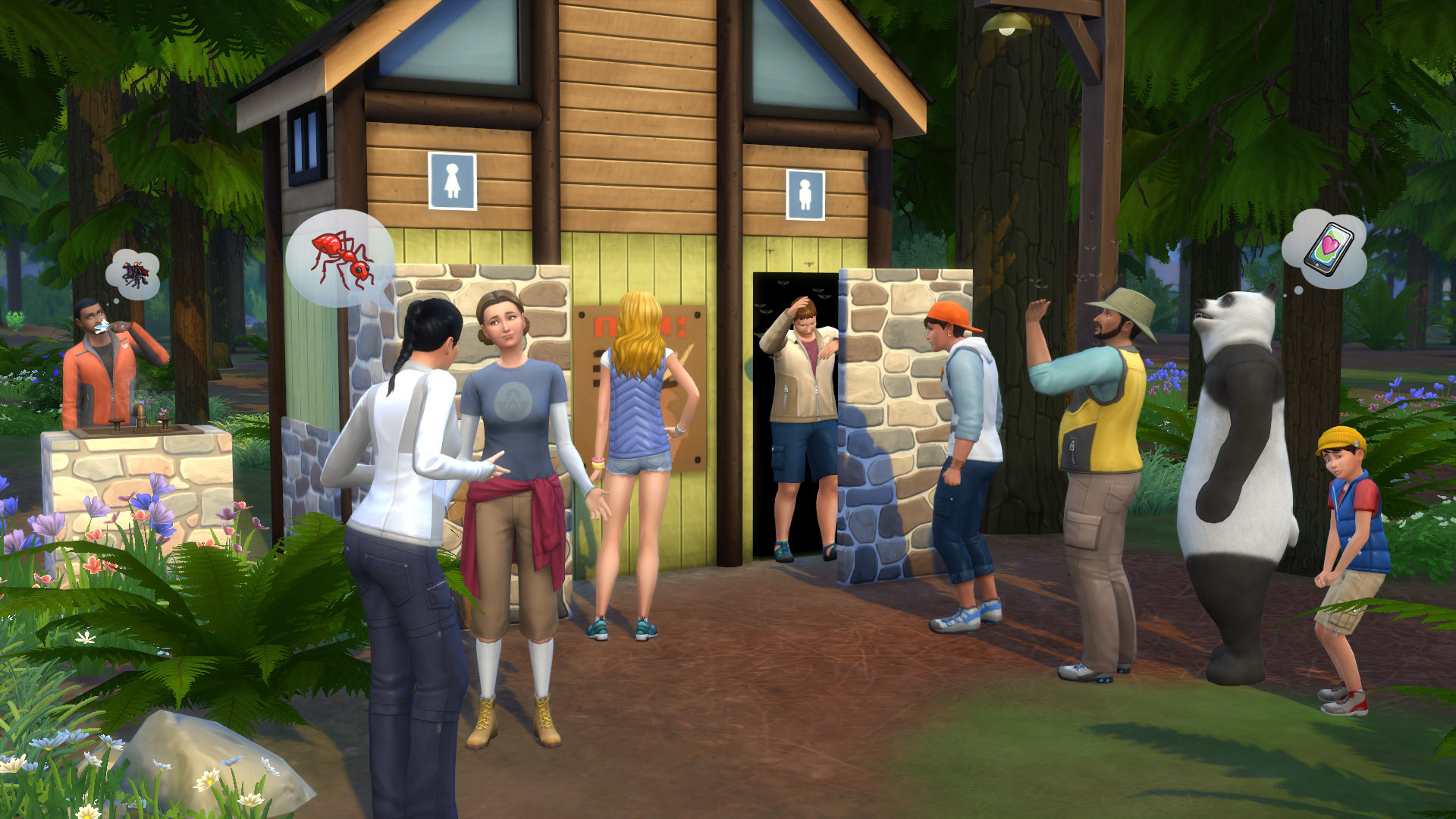 Phew, we can relax outdoors for now.
We'd love to hear from anyone who knows anything about The Sims 5 – post your comments here!