[Top 15] Sims 4 Best Worlds That Are Fantastic (2022 Edition)
Updated: 17 Feb 2023 10:19 am
Follow your heart, even if you are worlds apart.
Where should you take your sims?
In the years that the Sims 4 has been out, the game has gained many worlds. Most being the residential worlds and three destination worlds. 
But which ones are better? Which world stands above the rest as the most fantastic to play? It is officially 2022, so why not start it with finding out the top 15 Sims 4 best worlds that are fantastic. 
15. Willow Creek
Never forget the classics of the Sims. 
Nostalgia runs deep among simmers. The most memorable part of the original with the Sims would be the Goth family. Willow Creek is one of the worlds filled with nostalgia. 
Being one of the classic worlds that comes with the base game, you can rest assured that this world is fantastic. You will find several things to do and sims to meet while playing in Willow Creek.
Secrets to uncover, storylines to create, and lives to live out. Try to find the tree that will lead your sims into the Sylvan Glade. It is the most romantic place for your sims to go. 
Why Willow Creek is great
Holds the home of the Goth family. 
You can find Bob and Eliza Pancake's home there
Willow Creek details
Has 4 non-residential lots, from a park to a nightclub
3 blank lots to build whatever your heart desires
The secret entrance to the Sylvan Glade
14. Oasis Springs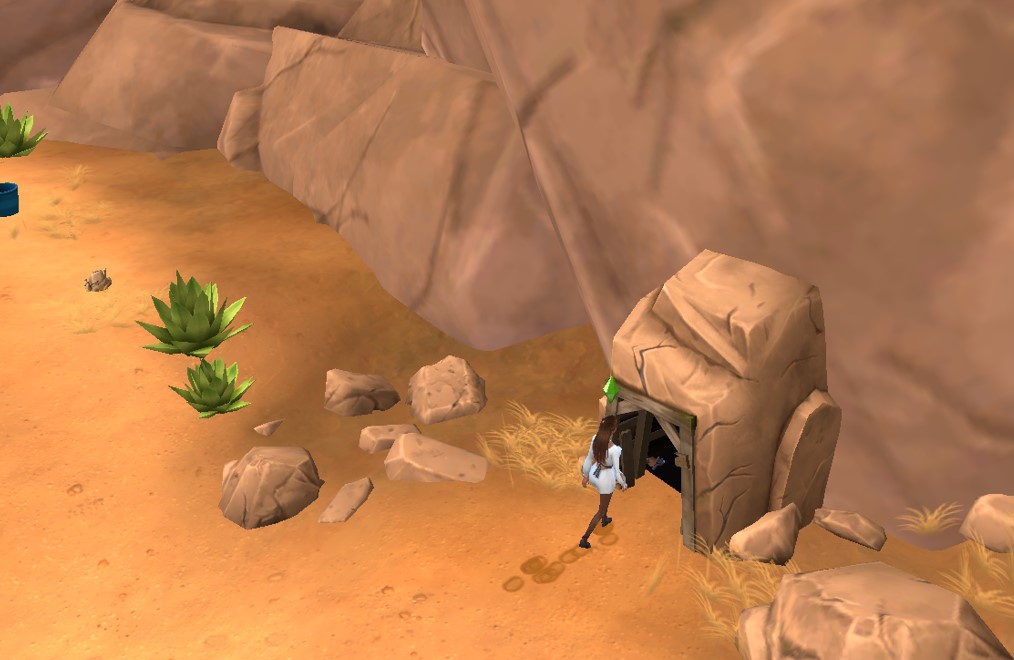 Adventuring into the unknown. What will she find?
Some classics hold a special place in your heart. Oasis Springs is one such world that is considered a classic. 
Like Willow Creek has the Goths, Oasis Springs has the Landgraabs and the Calientes. The best part about Oasis Springs is the cave you can uncover when you have your handiness skill to level 10. 
In this world, you have the hidden world called the Grotto. It has fish that you cannot find in most places. Unless you cheat, which most simmers have done at least once. 
Why Oasis Springs is great
Several classic sim households to place with
Giant park for finding collectibles
Beautiful mountains
Oasis Springs details
Several big lots 
A hidden world inside of the park; the Grotto
Many lots to play around with
13. Granite Falls
Are you the type to camp in a tent? Or do you prefer to sleep in the cabins?
The Sims 4 Outdoor Retreat Granite Falls, Hermit's Secret House, & More!
Being outdoorsy is a quality to have. Where can you take your sims to go camping or be one with nature? Granite Falls is that world you would want to take your sims to. 
Within the world of Granite Falls, there are four choices you can pick. One is a campsite, don't forget your sim's tent. They'll need it. 
It is rumored that in Granite Falls there is a Hermit deep in the woods. Whether you choose to collect bugs, locate the Deep Woods, or have a romantic getaway, you can't go wrong with Granite Falls. 
Why Granite Falls is great
Search the Deep Woods to find the Hermit
Pick herbs 
Enjoy singing by the campfire
Granite Falls details
New herbs to pick 
There is a gave in the National Park you can explore
Many bugs to collect 
12. Britechester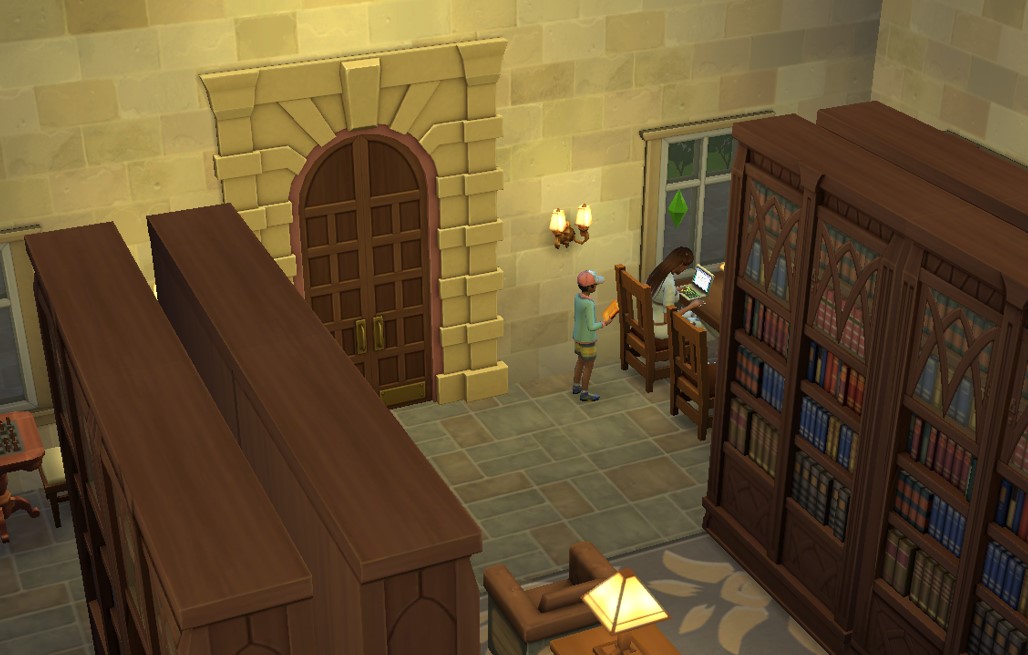 Don't forget to work on your term paper while in the library while you are in Britechester. 
There are so many worlds to experience in Sims 4. One specific world allows your sims to go to college. Welcome to Britechester. 
The best thing about Britechester is that it doesn't matter if your sim is a young adult or even an elder. You are restrained in gameplay in this world at all. 
If your sim is struggling, seek out the secret society. There is nothing wrong with seeking help from a secret society with unworldly ties to help your sim be successful. 
Why Britechester is great
Join a secret society 
Build robots
Pick out of a variety of majors
Britechester details
Two different colleges
Options of dorms or leaving in a home within the world
Ability to get scholarships
11. StrangerVille
Glowing fruit and a secret lab? Time to investigate! 
Do you like Scooby-Doo or Stranger Things? Take your sims to StrangerVille and find out why the sims there are acting so strange. What's with that glowing fruit? 
Not only does this world hold a strange secret, but it is also a pleasant place for your sims to live out their lives. StrangerVille is a desert with a few patches of lovely grassy areas. 
Is there more to the secret of StrangerVille? Maybe Ted Roswell knows something that is going on in town. StangerVille is more than just a bit of fun to play. 
Why StrangerVille is great
Join the military
Go to the Secret Lab in the large crater
Wat the strange fruit
StrangerVille details
There are military and lab personnel 
A new stall called the Curio Shop
Secret agents will keep an eye on you
10. San Myshuno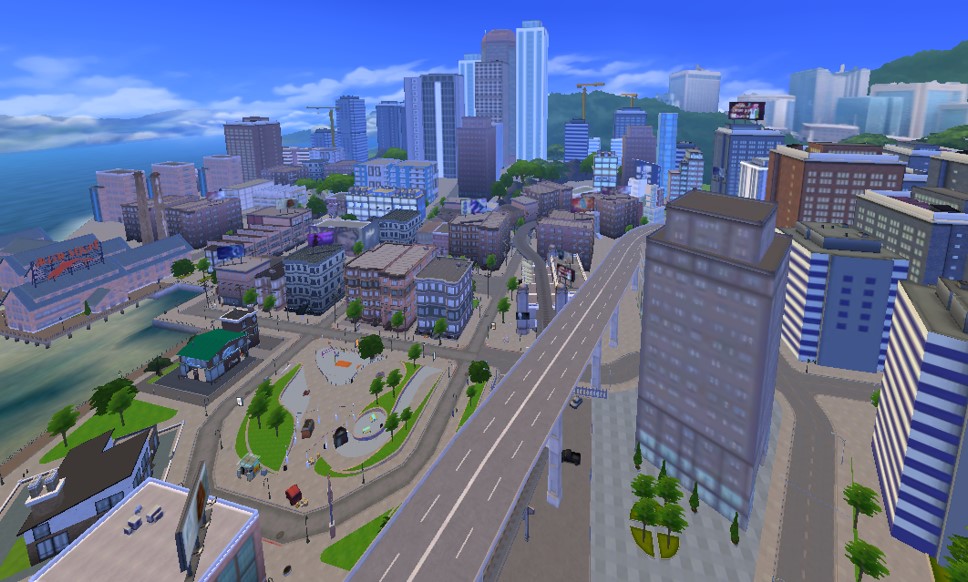 Can you make it all the way to the Penthouse? Or will you go out clubbing?
Cityscapes and festivals come to life within the world of San Myshuno. Can your sim find all the posters and snowglobes in the neighborhoods? 
Not only does San Myshuno have apartments for your sims to live in. But there are festivals to attend, such as the GeekCon, the Romance Festival, Flea Market, and a few others. 
San Myshuno is great for that one sim that craves city life. The best part is you can dress your sim up for GeekCon. 
Why San Myshuno is great
Challenge yourself to make it to the penthouse
Go to different nightclubs
Have fun with GeekCon
San Myshuno details
Several appointments to choose from
Have one house that you can live in
4 neighborhoods 
9. Evergreen Harbor
Cargo containers make the best small homes. Just make sure you use the ones that are empty and not already being used. 
With energy-saving on the rise, wouldn't it be great if your sims could use solar panels and recycle? Make things out of the old in Evergreen Harbor. 
In this world, you have three neighborhoods with different levels of eco-footprint. From green to industrial. Everything your sim does matters. 
Make candles, raise bugs, and live a greener tomorrow. Evergreen Harbor, perhaps it will always be green. It depends on how you play. 
Why Evergreen Harbor is great
Make your vote count with the Neighborhood Action Plans
Live off the grid with solar panels
Generate your power and water
Evergreen Harbor details
3 different neighborhoods
Has 2 apartment buildings
Two community spaces
8. Sulani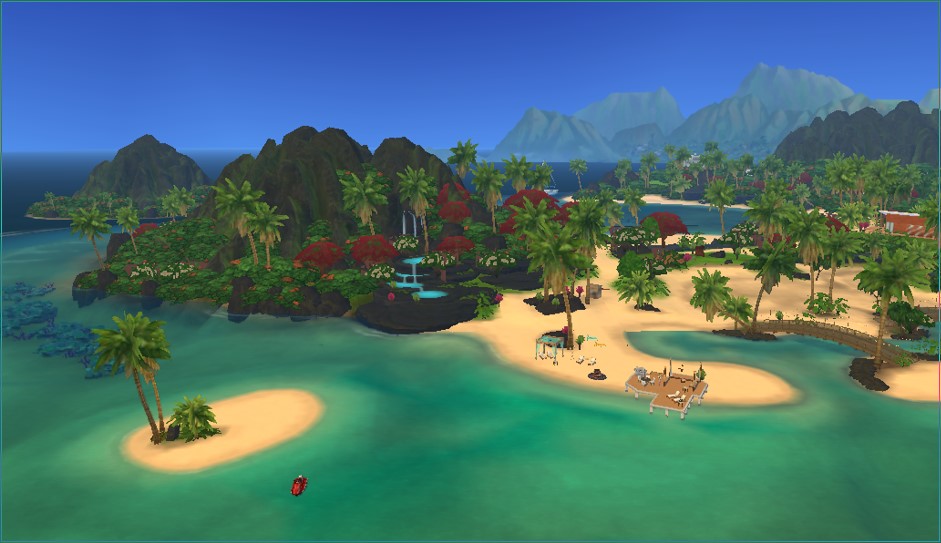 Live near a valcano or spend a romantic moment beneath the waterfall with your special someone. 
Sims 4 lacked ocean fun with some beach life. Many people missed the ability to live on the ocean.
In the world of Sulani, you can do much more than living on beachfront property. With the beautiful Sulani, you can explore the cave onshore and the depths of the ocean.
A couple of the best things about Sulani are the island spirits and mermaids. While your sim is diving into the ocean, you may be able to find a bunch of mermadic kelp that has special powers.
Your sim may even turn into a mermaid in Sulani. Perhaps if your sim doesn't want to find ways to be a mermaid, they can watch the sea turtles hatch. 
Why Sulani is great
Mermaids
Save the ecosystem
Experience traditions of Sulani
Sulani details
Build on the water for the perfect beachfront property
Live near a volcano
Swim in the ocean and go diving
7. Selvadorada
Time to go explore the ancient ruins of Selvadorada. Just remember to pack enough for survival. 
Some people have grown up watching movies such as Indiana Jones and want to live out that adventurous life. With the world of Selvadorada, you can do just that. 
Go into the depth of the jungle and solve puzzles in ancient temples. It is a good idea to make sure you have the right supplies for your sims to come out alive. 
The best part is exploring the world as a whole. There are so many mysteries to uncover while visiting Selvadorada. Truly a fantastic adventure.
Why Selvadorada is great
Explore the jungle 
Gain treasures from your adventures
Uncover hidden relics and possible curses
Selvadorada details
One of the Destination Worlds
Choose from four rentals to stay at
Several mysteries to uncover
6. Forgotten Hollow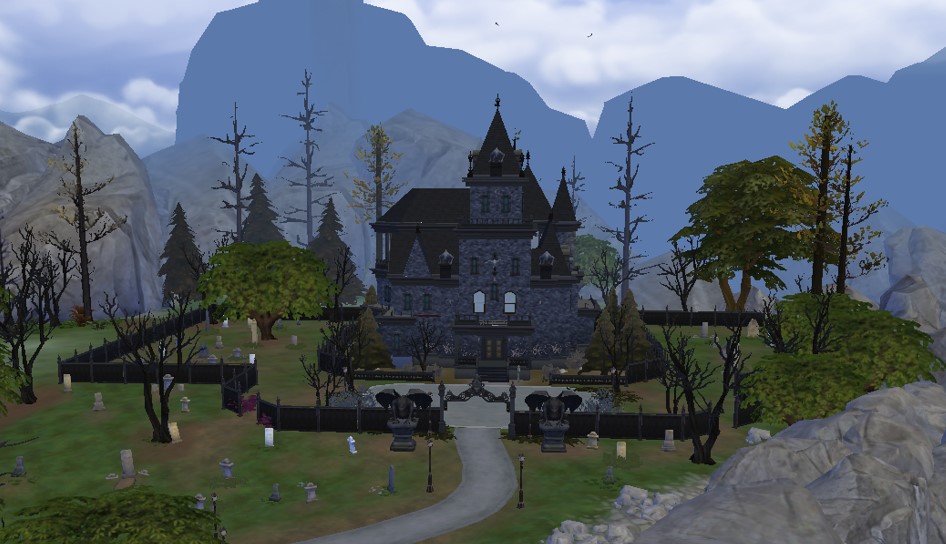 In an errie forgotten town, lives those who live for an eternity. 
Some things go bump in the night and creep in the dark. Those characters have to live somewhere in Sims 4.
That place is called Forgotten Hollow. There is always a mist surrounding the residents.  
It may be a small world, but it is perfect for holding secrets of vampirism. You will be able to visit the home of the infamous Count Vladislaus, and perhaps you will meet the Valtore siblings.
 Do you have enough garlic? Or will your sim join them for eternity?
Why Forgotten Hollow is great
Has a beautifully creepy place in the neighborhood to sit and read a book
Very fun for those who love Halloween all year round
Garlic and Wolfsbane!
Forgotten Hollow details
5 total lots
Home to Count Vladislaus Straud IV
Always darker than other worlds
5. Mt. Komorebi
Make it to the top of the mountain. Don't look down as you go higher. 
Mt. Komorebi World Secrets And Features | The Sims 4 Guide
Based on the Japanese islands, Mt. Komorebi is beautiful. With a snow-covered mountain top, Mt. Komorebi brings so much to the Sims 4. 
Two of the best things about this world are the buildings and the scenery. In this world, there is so much to do. 
You can go skiing down the mount, rock climb, take a soak at the bathhouse, or go to a festival. Just watch out for those vending machines. They can be rather killer. 
Why Mt. Komorebi is great
Enjoy hiking through the mountains
Visit the Sutefani Onsen Bathhouse
Live in the world or just vacation
Mt. Komorebi details
There are a few festivals that can only be found in Mt. Komorebi
3 places your sims can stay for vacation
If you prefer to live in Mt. Komorebi, you have plenty of lots to choose from
4. Brindleton Bay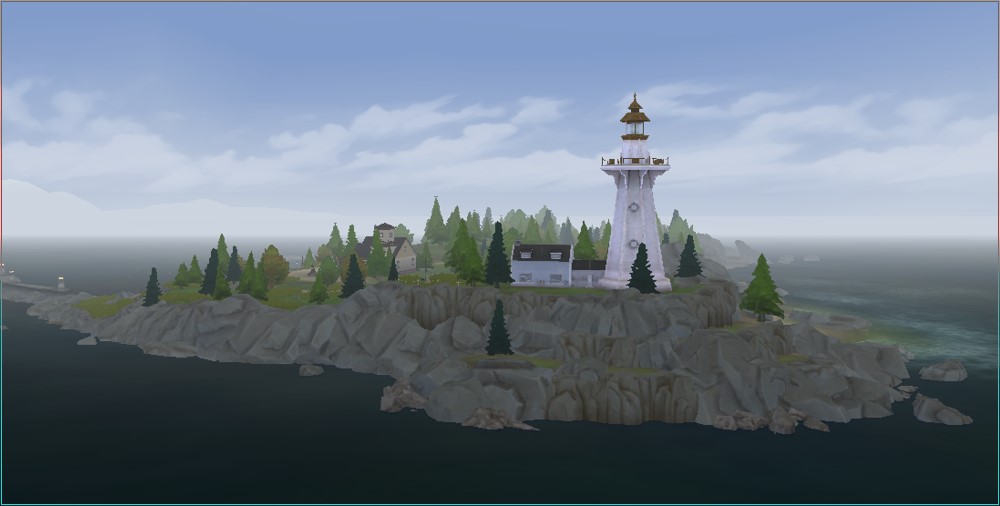 Taking your dog out on a walk has never been so beautiful. Don't forget to take your pets to the vet when they get sick.
Brindleton Bay is where sims walk their dogs along the shore as other sims explore the lighthouse. You could enjoy a beautiful oceanside view with your sims living in Brindleton Bay. 
The beauty of this specific world isn't the only thing that makes it fantastic to play. There is so much to do for any animal lover. 
Whether you want to own a vet clinic to health the sick or live your sim's life out as the crazy cat lady/man. We all know at least one crazy cat person. 
You can never go wrong with playing in the world that is Brindleton Bay. Fun fact, one of the largest lots is in Brindleton Bay, with the lot size coming in at 64x64.
Why Brindleton Bay is great
Dogs and Cats
Lighthouse with a museum you can visit
Take animals to the vets' office
Brindleton Bay details
Explore the lighthouse
Take in stray cats or dogs
Own a vet clinic
3. Glimmerbrook
What kind of spellcaster are you? The kind to cursify anotther sim, or the kind to use their abilities to assist in tasks? 
Have you grown up watching Charmed, Sabrina the Teenage Witch, or played the other Sims games where you can be a witch? Glimmerbrook brought that back to The Sims 4 with Spellcasters and a magical world.
This world brings a perfect venue for cottages, magical mansions, and exploration of the world itself. Sure, it is small, there are not many lots to play with, but there is still a lot to do in Glimmerbrook. 
Once through the portal, you will see the broken world. This broken world has so much to offer and is fun to explore.
Why Glimmerbrook is great
Talk to the 3 sages of The Magic Realm at the HQ
Become a Spellcaster
Go shopping at Casters Alley
Glimmerbrook details
5 lots to build on 
1 lot that has nothing but trees on it
Has portal to the Magic Realm
2. Henford-on-Bagley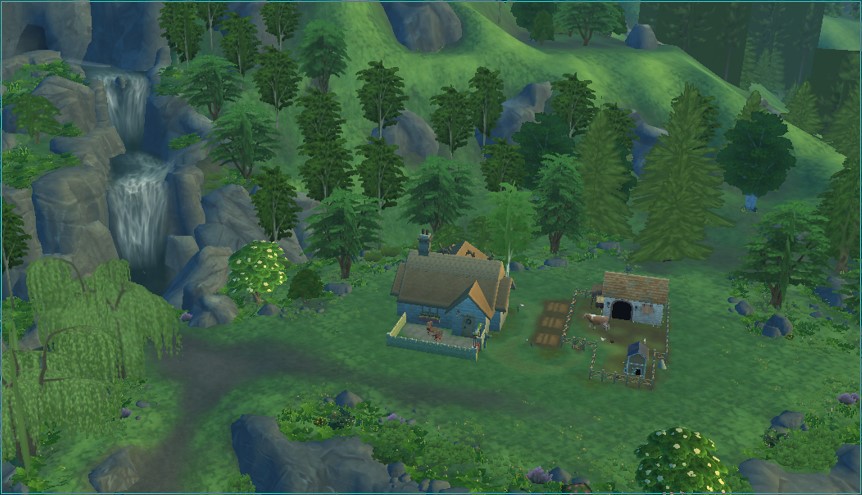 There are brown chickens, black chickens, and whtie chickens. Does that one have red eyes? 
Out of all the worlds in the Sims 4, a new world emerges, Henford-on-Bagley, home of the infamous Agnes Crumplebottom. This world is a place to settle down and raise some chickens. 
This world is filled with new townies to interact with, including the mysterious Creature Keeper, who can help you along your journey in Henford-on-Bagley. This little bit of country paradise is full of challenges and experiences. 
You can have your swim beneath the waterfall, have your sims meet people at the local pub, or even raise evil chickens. Finally, you can build a farm complete with a chicken coop. 
Why Henford-on-Bagley is great
Beautiful scenery
Amazing build and buy items
Chickens, Cows, and Llamas
Contests that are held in the town square
Henford-on-Bagley details
Have access to a chicken coop, and barns for cows and llamas
Plant large crops 
Build an adorable cottage
Do errands for the townies for rewards
1.  Newcrest
Time to create your own world of your own imagination. Or use the gallery. No wrong answers here. 
Finding a place to build your own home can be a hard decision. You may have to bulldoze a house for the lot size you want. But in the world of Newcrest, the possibilities are endless.
In this world, you can create your custom world. Newcrest is a fantastic world to let your imagination run wild. 
You will have a variety of lots with enough room for you to build on. If you decide to play a household on one of the two lots near the playground, your sims will be able to go to that playground. 
Why Newcrest is great
Blank world
15 lots to build on
3 unique neighborhoods
Newcrest details
One 50x40 lot
Four 40x30 lots
One 30x30 lot
Six 30x20 lots
One 40x20 lot
Two 20x15 lots
You may also be interested in:
Image Gallery