[Top 10] Sims 4 Best Places for Wedding
Updated: 31 May 2023 4:57 am
To whisper sweet nothings doesn't get any more fun to do than the day of your wedding.
I'm more of an independent kind of woman, therefore marriage isn't my thing. However, after researching 10 of what I found to be the best wedding venues you could possibly have in your Sims 4, perhaps a sugar daddy isn't such a bad idea after all. 
10. Rooftop Wedding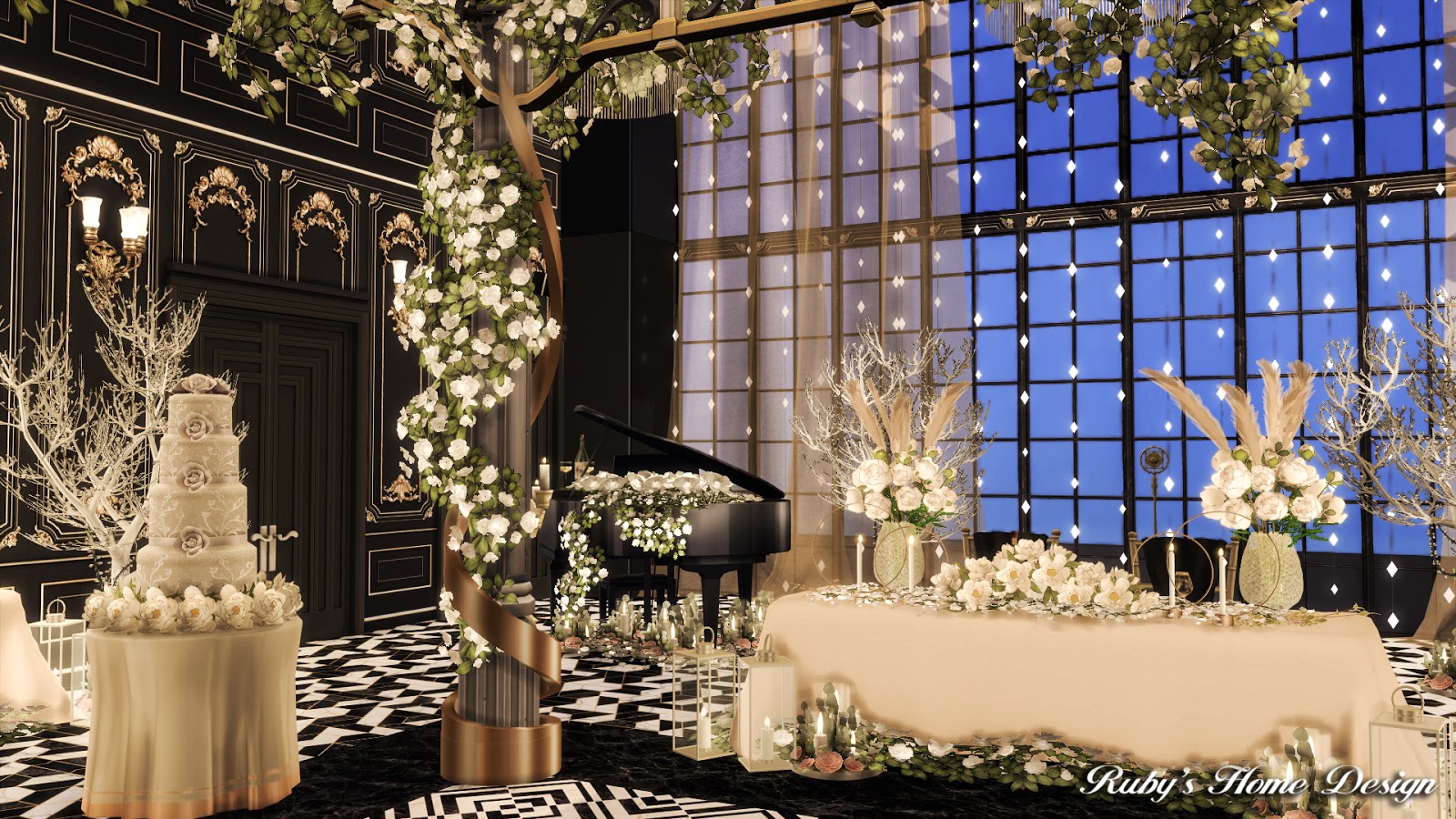 https://www.youtube.com/watch?v=5OT1oWKR1v8
A rooftop wedding is a dream we all didn't know was buried deep in our souls. I can vouch, for I personally did not want to get married before I saw this venue *cries in single*.
At Stargazer Lounge in San Myshuno, you can marry your sims at the center of the beautiful metropolitan skyline. Just be sure to not have any of your guests fall off the edge (kidding, kidding). Other than safety precautions, this venue will be able to get this party to a gold star having everything you need from a bar, entertainment, and happy guests from the gorgeous decorations! 
This is an incredible venue and you can download this lot by Ruby Red here: https://simfileshare.net/download/1880816/
However, in order to truly experience this mod, you must have these packs: Go to Work, Get Famous, Dine Out, Get Together, Island Living, Realm of Magic, Vintage Glamour Stuff, Backyard Stuff, Cool Kitchen Stuff, Vampires, City Living, Spa Day, Luxury Party Stuff, Perfect Patio Stuff, Holiday Celebration Pack 
9. Barn

https://www.youtube.com/watch?v=KuxFGXh4RT0
I'm only 2 venues in and I can guarantee my soul is sobbing at the sight of these. As a Texan, a barn wedding is ideal. But you don't have to be from the country to appreciate the beauty of this particular outdoor wedding! 
Tree-huggers and astronomy nerds alike, come forth! Have your sims marry under the sky and magical lights, and have your guests enjoy the candle-lit scenery as well as a dinner in a beautiful barn.
You can download this mod here:https://simfileshare.net/download/540159/, created by fellow simmer, Aveline. To truly experience this venue, I recommend downloading this fan-made stuff pack here: https://plumbobteasociety.tumblr.com/post/170874771645/rustic-romance-stuff-for-sims-4-the-love-child
8. Museum
https://www.youtube.com/watch?v=jikJZ3dsccs
First thing's first, this is a masterpiece. To seal the deal with your beloved here… double the masterpiece. 
This is an incredible wedding venue created by fellow simmer, GravySims where you can marry your sims inside this massive vintage museum knockout. If you're into Roman architecture, or the Renaissance (guilty as charged) you're in for a treat, because  the columns, statues, and art are seen throughout this entire venue.
Big European vibes here everybody. Big European vibes. 
This lot comes with custom content, which you can find here: https://gravysims.tumblr.com/post/184852993411/newcrest-museum-and-wedding-venue-watch-the
7. Botanical Garden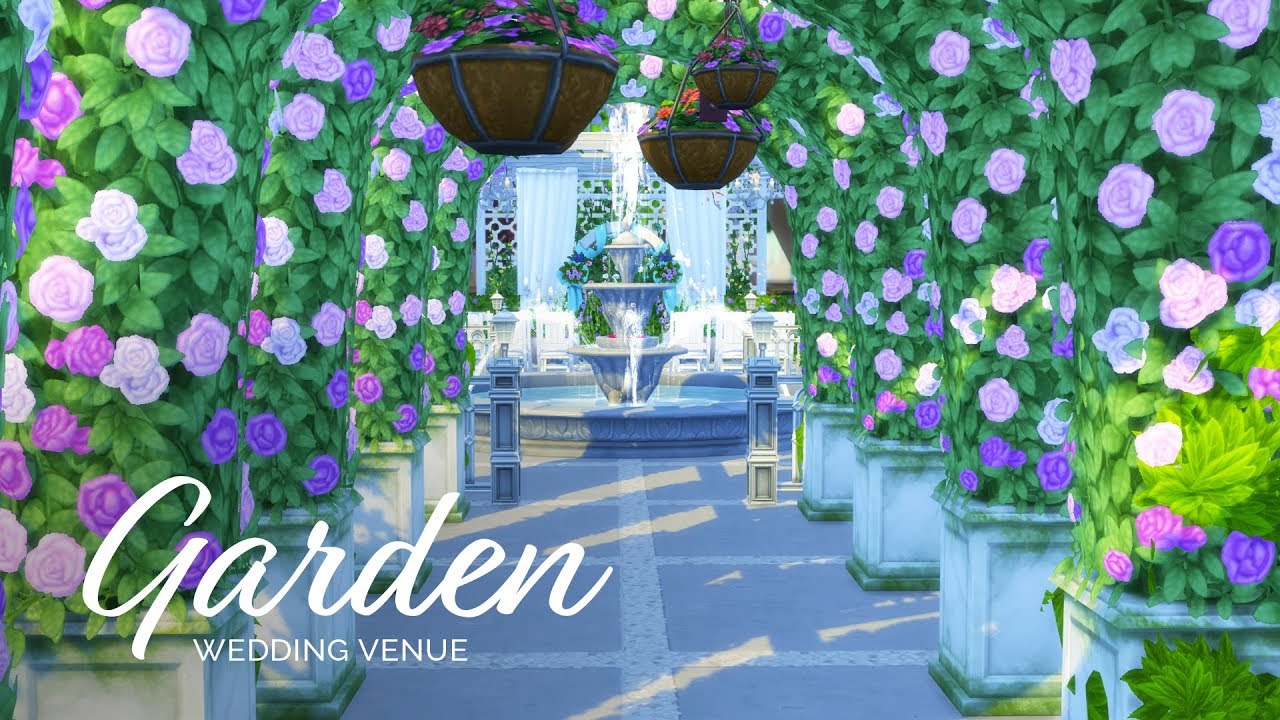 https://www.youtube.com/watch?v=RacLl3ejchg
If one or both of your newlywed sims has a green thumb, (or perhaps you do) a botanical garden wedding is just what you need! 
You can marry your sims in the midst of this beautiful garden created by fellow simmer, IrrelephantSims. You can place this lot in the City Park in famous San Myshuno and have your sims marry in the center of the urban lifestyle, in addition to all the various florals and greens. 
You can find this lot in the gallery. Keep in mind there are a couple of Expansion Packs you must have.
6. Greenhouse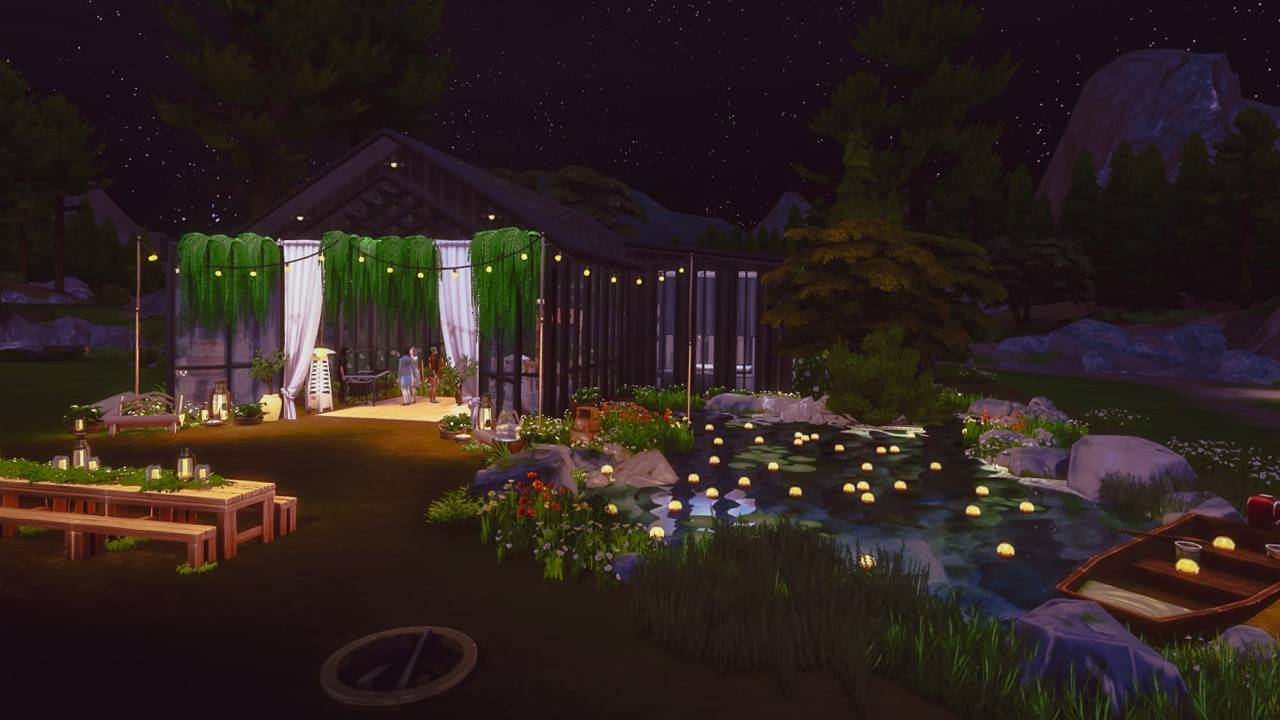 https://www.youtube.com/watch?v=xOqTPJ3tJZY
And yet ANOTHER green thumb's dream...a greenhouse. Apologies ladies and gents, my plant mother instinct is very prominent tonight. 
This venue is just gorgeous. Who wouldn't want to get married here? I don't know about you, but I'm such a sucker for string lights and candles. I can imagine your head-over-heels sims are too, given the romantic aura this venue holds, especially when held during the night-time. It's extremely intimate, which makes this venue so great! 
It has everything you need from a bar, food truck, dance floor and huge kitchen. Your sims are going to have a blast!
You can find this lot in the Sims 4 Gallery and requires no custom content. Shout out to ML Plays The Sims for making this gorgeous wedding venue.  
5. Island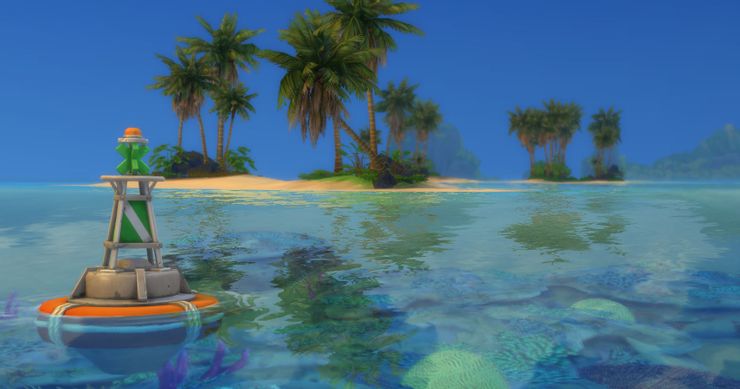 https://www.youtube.com/watch?v=KczjIkqyOEE
I'm going to be really honest with you, Island Living was a great decision that the creators made. It's one of the most entertaining Expansion packs created, with the gorgeous beaches to dolphin interactions. Why not make it more fun by providing a beautiful Island Wedding venue for your sims to get married in?
This lovely venue captures the essence of what it's really like to be wedded near the equator, and you can provide that for your newlywed sims! The tremendous tropical views will get your guests hyped up, and most especially  your bride-to-be and groom-to-be, as they prepare to seal the deal. 
You can find this lot in the gallery, created by MsGryphi.
4. Gothic Cathedral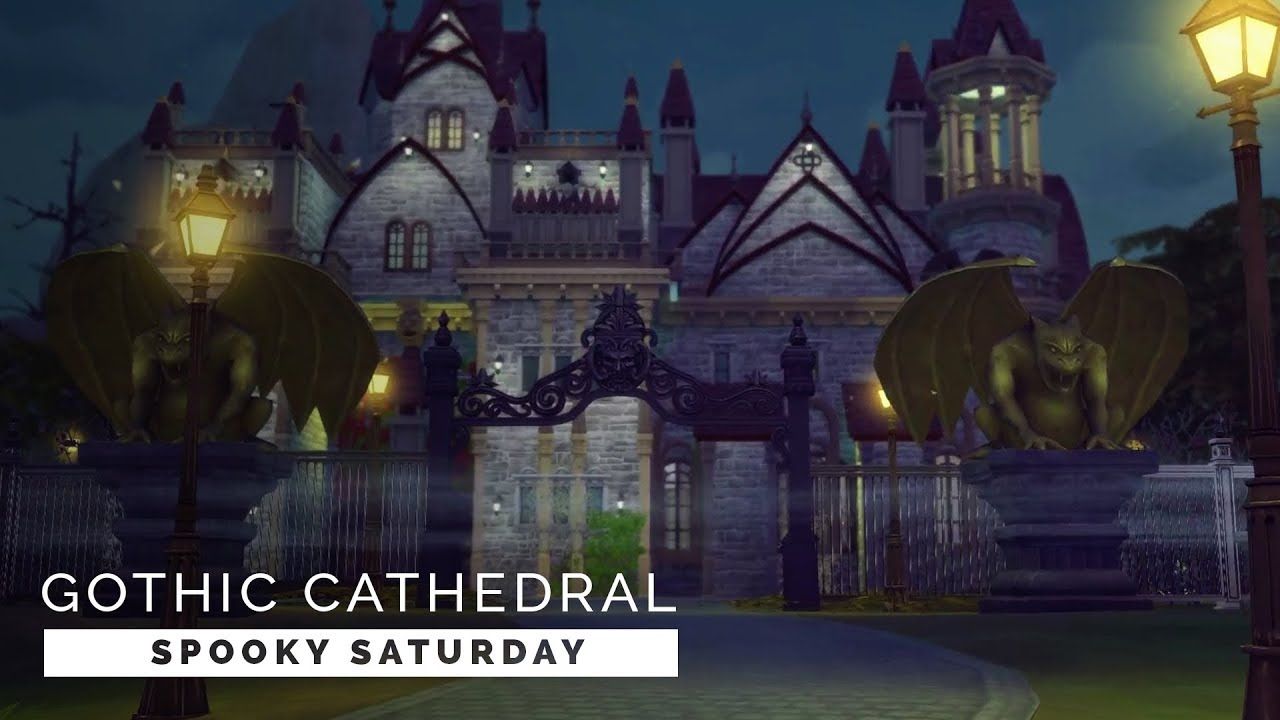 https://www.youtube.com/watch?v=dCG_YC10RN0
We're turning up the heat in here just a tad bit. Okay, a lot. This venue is probably targeted for a more specific type of audience. It may be your thing, it may not be your thing, but there's no denying how sick this venue looks. Thank you, IrrelephantSims. 
This gothic cathedral is a perfect wedding venue for those of you who thrive with the Vampire Game Pack. Your plasma-loving newlyweds would love to be wedded inside this massive, dark, eerie cathedral. 
If this tingles your spooky senses, feel free to download this lot in the gallery. It's also October as I'm writing this, so this lands a soft part in my heart. 
3. The Royal Wedding Church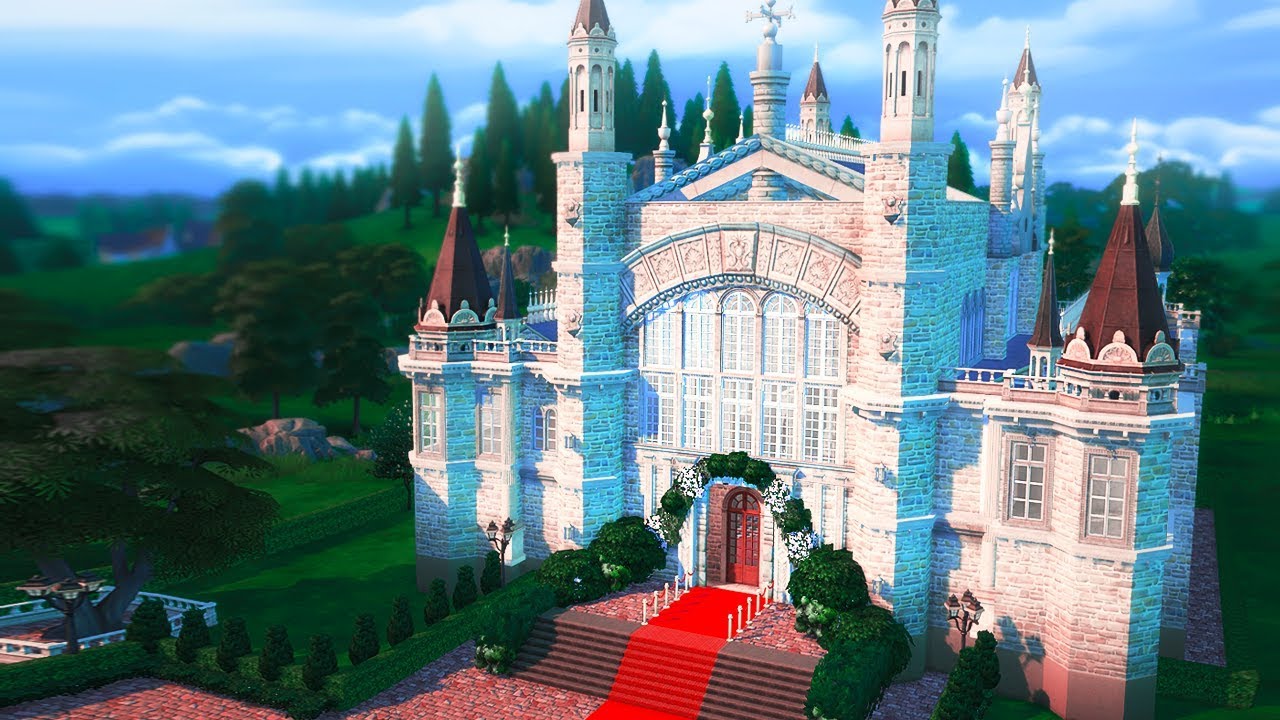 https://www.youtube.com/watch?v=G5Jiv8LImqg
Fulfill your sim's destiny by marrying their soulmate in the beautiful cathedral Prince Harry and now Princess Meghan married in. For more bonus points on creativity, you can even customize your guests as the Queen, Elton John, Oprah, and Prince William with Kate Middleton! Just an idea ;)
Download this venue's custom content here: https://www.patreon.com/felixandre and while you're at it, check out the other works of the creator, Hatsy! 
2. Spa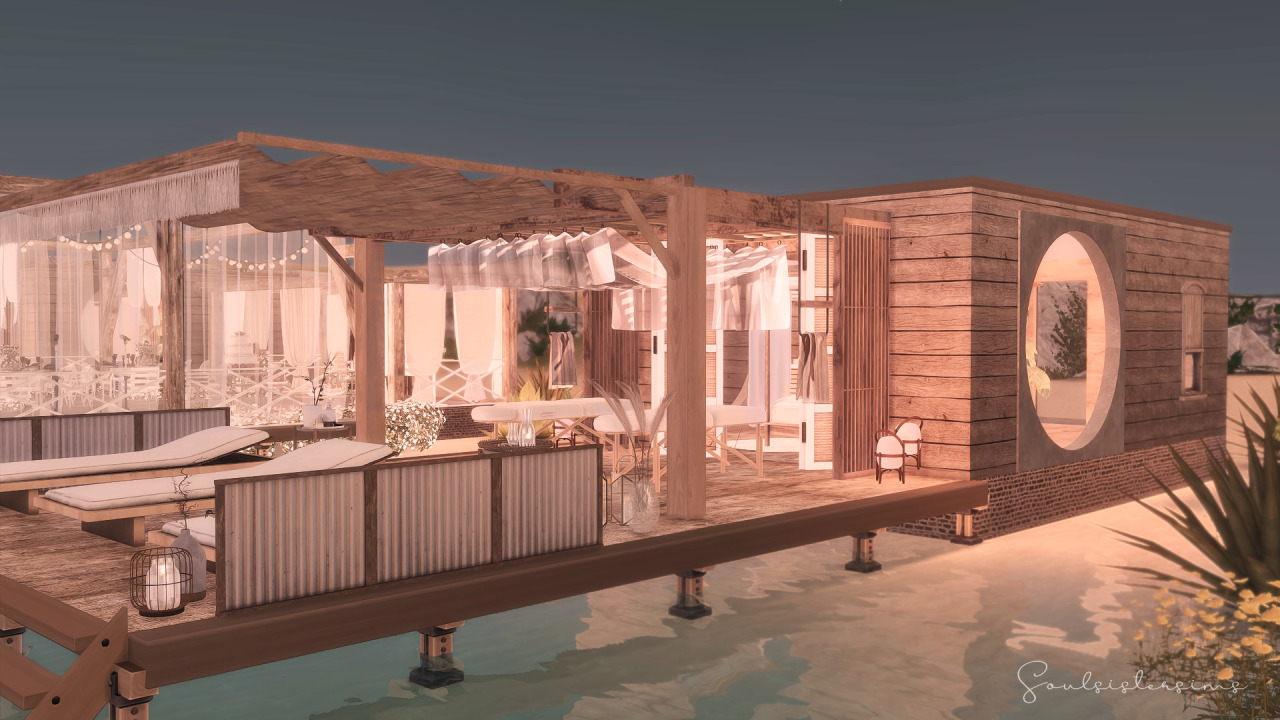 https://www.youtube.com/watch?v=dqTJppOiGvI
Okay, okay, hear me out on this one: A wedding venue with a spa. YEAH I KNOW RIGHT?! Imagine how relaxed the guests will be. 
The attention to detail with this one is insane. This venue illustrates realism as well as soul aching beach romance dreams like never before. And remember what I said about Island Living? That pack is required for this one, which makes the venue even more gorgeous than it already is. 
Want to feel like you're in a movie and bless this venue with your newlyweds? Download the venue here: https://www.simfileshare.net/download/1755310/ along with custom content files found here: https://www.patreon.com/posts/sulani-project-36233979 and you can find more info in the Youtube description by Soulsistersims. 
1. Temple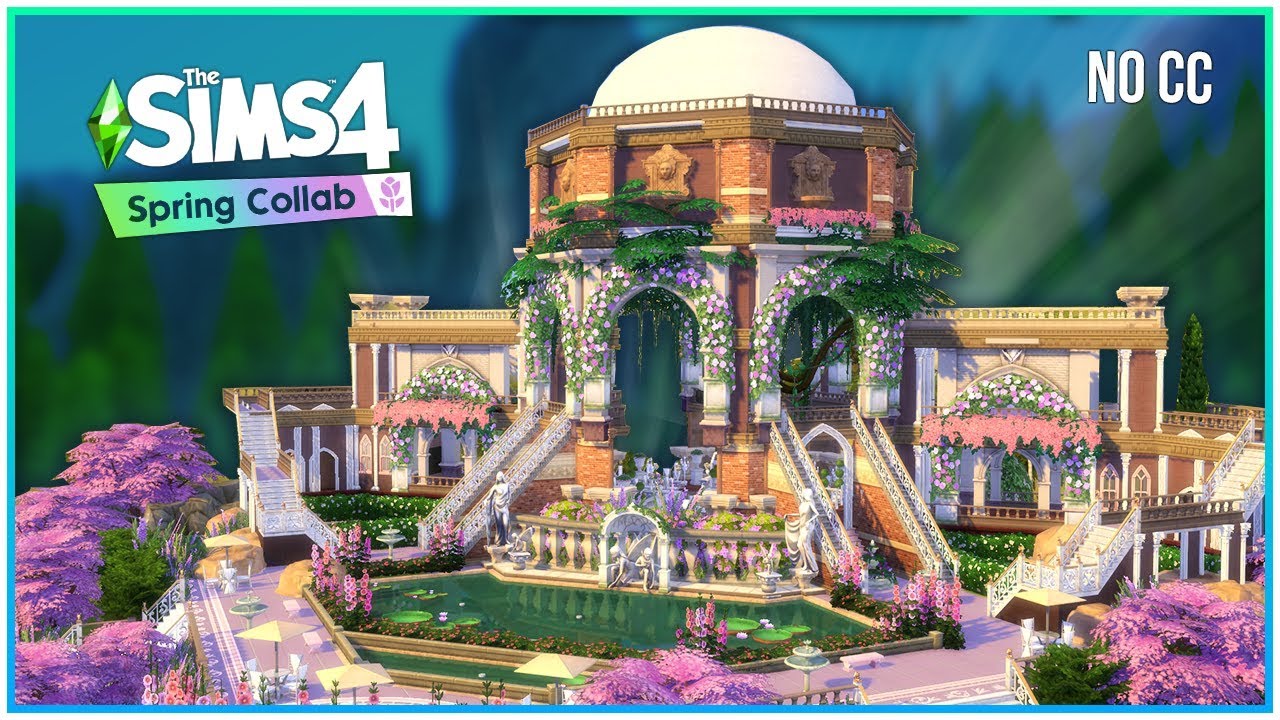 https://www.youtube.com/watch?v=pCbGFu6dx4A
At this point, this is just pretty self-explanatory. Look at that thing. I've been to San Francisco's Temple of Fine Arts which looks extremely similar to this venue, and let me tell you, I'm willing to marry a hobo if it meant marrying inside that thing. 
This venue is just absolutely stunning given the architecture and attention to deal, thanks to fellow simmer, Kate Emerald. This is the perfect place for your sims to have their once in a lifetime (hopefully) ceremony in celebration of their love. To have this temple be their symbol of new beginnings is super inspiring. God, I'm so lonely. 
You can find this venue in the gallery. No custom content is required however, the Sims 4 Spring Collab is needed. 
Other Articles You May Like:
[Top 10] Sims 4 Mods for Realistic Gameplay: https://www.gamersdecide.com/articles/sims-4-realistic-mods
[Top 10] Sims 4 Best Neighborhoods: https://www.gamersdecide.com/articles/sims-4-best-neighborhoods
[Top 10] Sims 4 Best CC Creators: https://www.gamersdecide.com/articles/sims-4-best-cc-creators
You may also be interested in:
Image Gallery