The Sims 4 Best Expansion Packs [Sims 4 Best And Worst Expansions Revealed]
Updated: 01 Jun 2023 3:32 am
Don't debate about which pack you will purchase next!
The Sims is known for its  diverse amounts of expansion packs that have been able to bring the game of life to new levels, with each one offering different ways to play. In the Sims 4, Simmers are given plenty of new options to choose from, from game packs and stuff packs to the world expanding expansion packs. The Sims 4 now has 13 Expansion packs including its newest entry, The Sims 4: Growing Together; all of which allow players to explore their worlds as they please.
Some of these packs allow your Sims to live in the big city or to take up the country lifestyle by living in a secluded cottage. Although each of these expansions are fun and unique in their own ways, some are simply more fun than the others. Luckily, I have tested all of the Sims 4 expansion packs within my 7200 hours of playing and ranked them all in this list, from least to most fun. If you are having trouble picking out what expansion to purchase next or if you need tips as to what they can do, look no further; as this ranking is here to help!
13. Cats & Dogs (OK)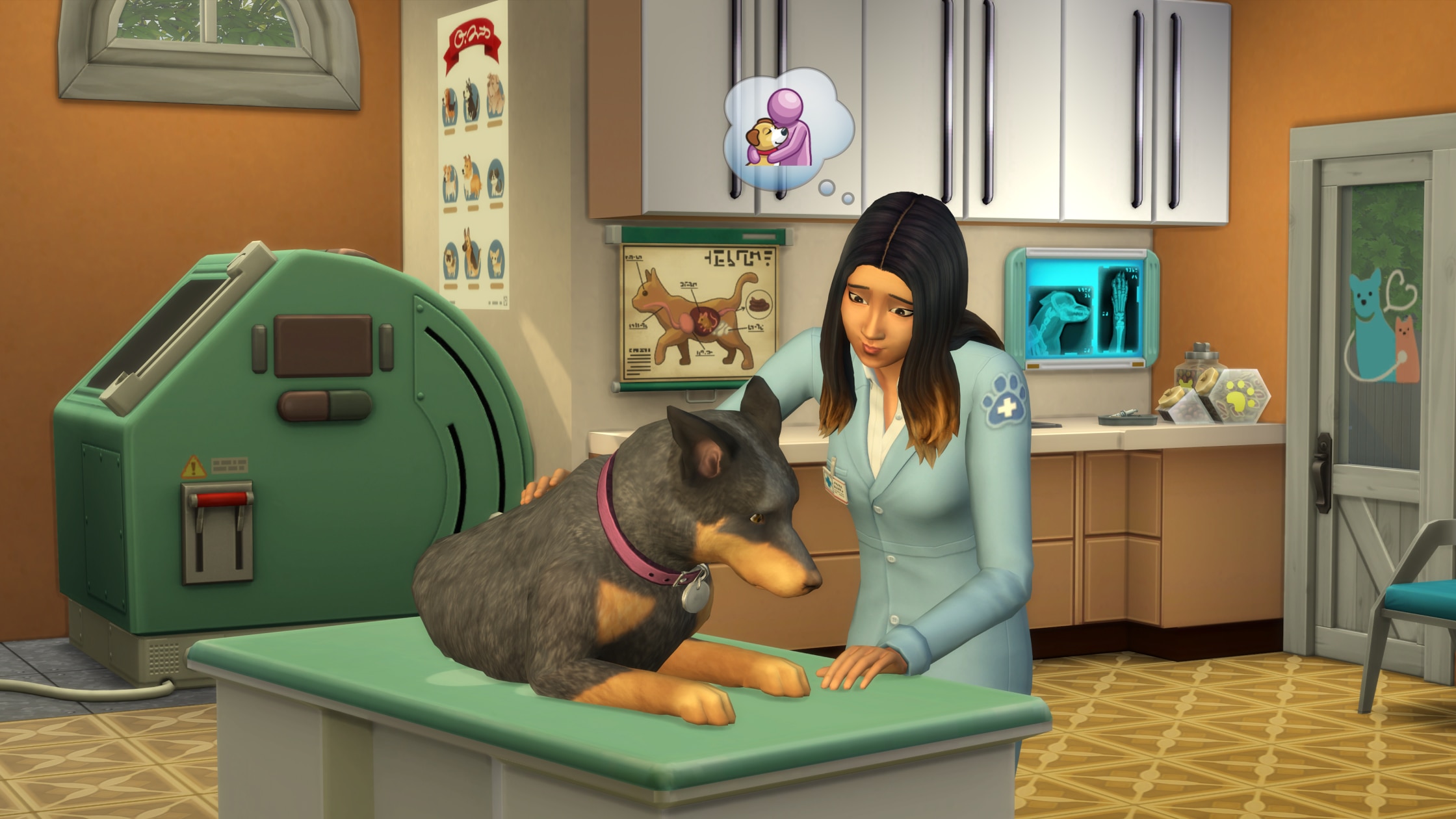 Play with pets!
Cats & Dogs Trailer: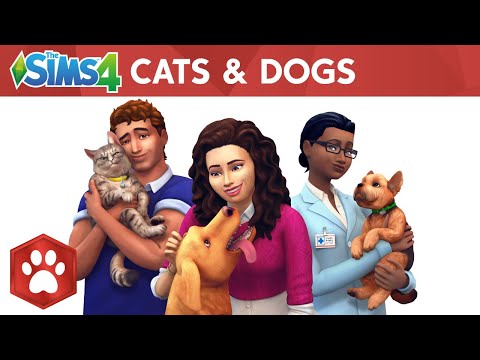 The Sims 4 Cats and Dogs is the perfect addition to the game for anyone who is a pet lover. This pack allows Sims to adopt cats and dogs while they live in the beautiful bayside world of Brindleton Bay. The world is beautiful, but unlike other pet expansions in the Sims franchise, you are unable to play as the pet. This makes the cats and dogs pack not as strong as the other expansions, since the gameplay including pets is minimal unless your Sim has time to stay home all day and take care of them.
There are fun features that come with this pack, however, from training your pets  to opening a veterinary hospital. Anyone who enjoys beachside settings or long walks with their pet will surely enjoy this pack!
What comes with this expansion:
The ability to adopt pet cats and dogs who you can care for and learn more about as they grow in the bayside world of Brindleton Bay.
The new pet training and veterinarian skills that can help Sims enhance the lives of their pets.
New options to customize pets in Create-A-Sim as well as new clothes for male and female.
Run a veterinary office and take care of all of the pets in the neighborhood, or find a stray to take in that is wandering around the world.
Buy the  Expansion pack here: https://www.ea.com/en/games/the-sims/the-sims-4/store/addons/the-sims-4-...
Cats & Dogs Score: 5/10 
12. City Living (OK)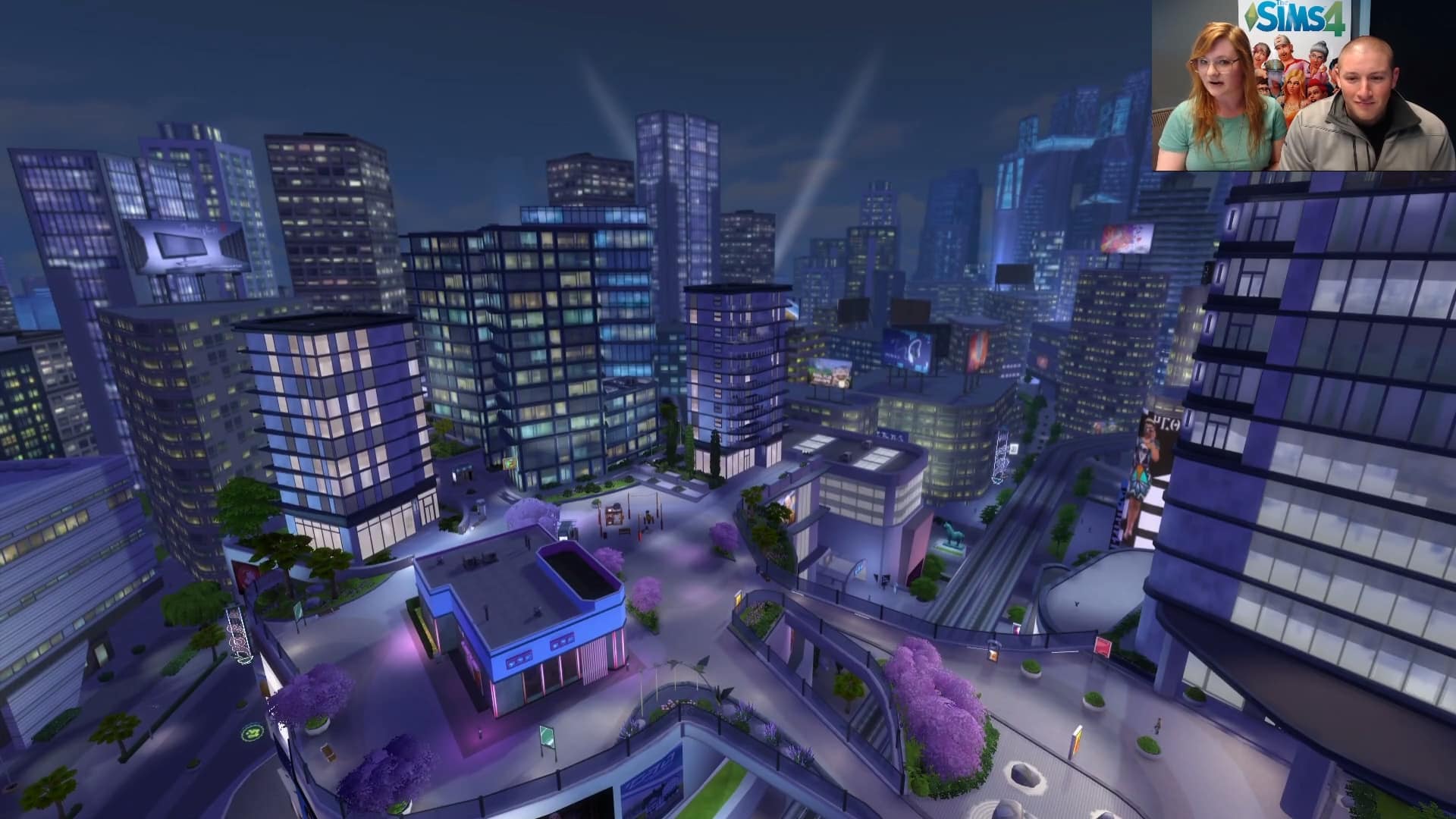 Live in a high rise building and explore the city.
City Living Trailer: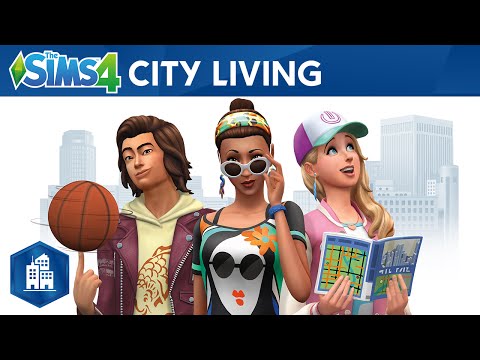 The City Living expansion pack is great for players looking for an experience that immerses their Sims in a cityscape full of unique life. There are four different areas in the city; the arts quarter, the fashion district, uptown, and the spice market. All of these areas are full of apartments and different venues, making each one vastly different from the next.
Although there is plenty of opportunity to make a dream life in the big city, the building aspect of this expansion is rather limited. You are only allowed to have high rise buildings in San Myshuno and the penthouses are the only apartments that can be fully edited, which is why it scores lower than the other packs. There is plenty to do with this expansion if your Sims love to meet new people and be out on the streets while living in an apartment, but otherwise, the gameplay is rather sparse.
What comes with this expansion:
Move into a high rise building and meet a variety of new Sims in your neighborhood. Explore the four districts of the city in San Myshuno, an area that is full of diverse life and lively festivals. 
Test out the foods in the city or go to a karaoke bar with your friends and sing the night away while wearing city fashion.
Live in a penthouse and build it in your own image, creating the perfect city lounge space. 
Buy the City Living Expansion here: https://www.ea.com/games/the-sims/the-sims-4/store/addons/the-sims-4-cit...
City Living Score: 6/10 
11. Get Famous (OK)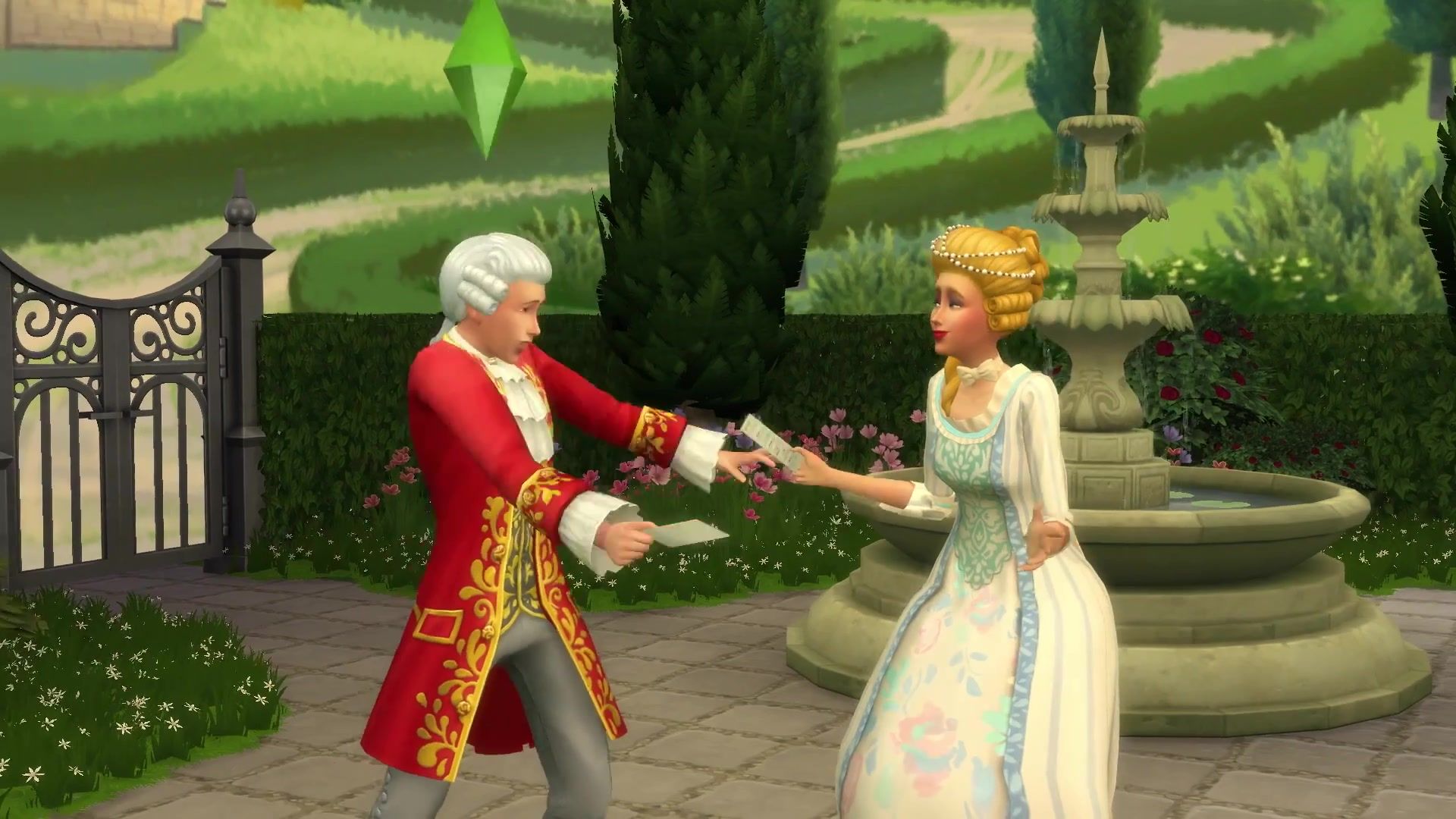 Rise to stardom in a number of different ways.
Get Famous Trailer: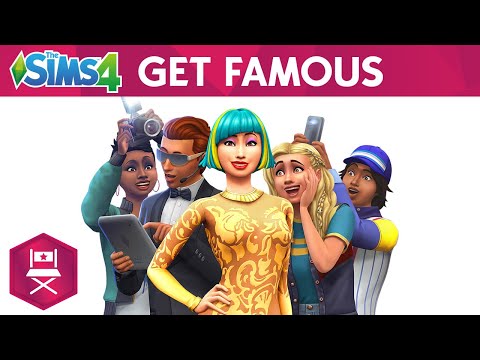 An expansion pack that is all about fame and stardom, Get Famous thrusts players into the sunlit world of Del Sol Valley. The world is rather small, which is why this pack has such a low rating; as much more of the map could have been utilized to provide an ultimate experience for young Sims moving to the coast with dreams and aspirations of getting on the big screen.
This expansion pack allows players to make their own music that may be recognized by a record label, work as an actor at the movie studio, or become famous through other means such as selling art or publishing novels. Sims can become celebrities and gain advantages over wide crowds, influencing audiences in different ways. If your Sim works hard enough, they may even be invited to an awards show as a nominee!
What comes with this expansion:
Go to work as an actor at the movie studio, share your custom beats with the world and sign to a record label, or gain fame in another way in the sun-kissed world of Del Sol Valley. 
Become famous and gain fans all around the world while unlocking new interactions with celebrity points. 
Decorate your home with Californian luxury, using items such as the money vault or the decorative pond that can be filled with a variety of fish; including sharks!
Buy the Get Famous Expansion pack here: https://www.ea.com/en/games/the-sims/the-sims-4/store/addons/the-sims-4-...
Get Famous Score: 6/10
10. Get To Work (OK)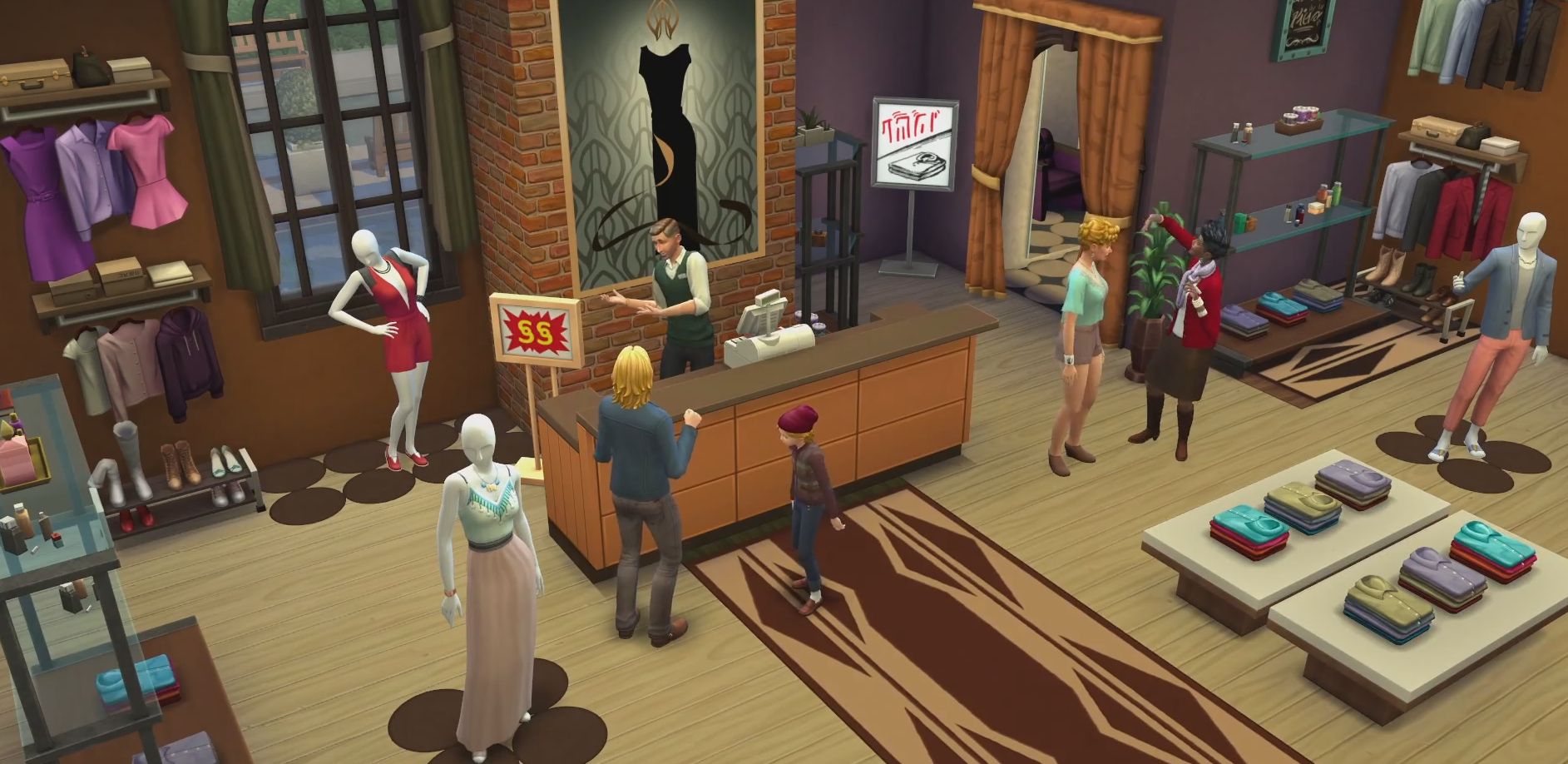 Go to work with your Sims and control them on the clock.
Get To Work Trailer: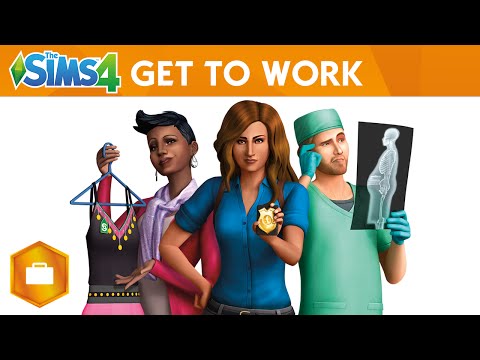 Get to Work allows your Sims to make simoleons in new and fun ways at active careers by working as a doctor, detective, retail store owner, or scientist. Each of these careers are different and require that you travel to another lot, where you can play through your Sims workday by completing a number of different tasks. Each of these careers have different rewards and advantages that can be unlocked as well as new interactions, all of which can change the lives of your hard-working Sims. This is a fun way to play out your Sims lives but becomes routine once you have played all of the careers through, giving it a lower rating than most other packs.
The career lots can be edited by using cheats if you want to change up how you play during the workday, which is an advantage for those who enjoy playing as the careers that this pack offers. Another advantage is that retail lots can be placed anywhere and are fully customizable, allowing your Sims to manage the store of their dreams while keeping an aspect of gameplay that always changes. 
What comes with this expansion:
Go to work as a doctor, detective, or scientist and be interactive with your Sims on the job while unlocking new career rewards and new interactions. 
Open a retail store and sell clothing, baked goods, or anything else that your Sims can get their hands on any place in the world or in the small new neighborhood, Magnolia Promenade.
Discover aliens through the scientist career or make your own in Create-A-Sim. 
Buy the Get To Work Expansion pack here: https://www.ea.com/games/the-sims/the-sims-4/store/addons/the-sims-4-get...
Get To Work Score: 6/10 
9. Growing Together (Good)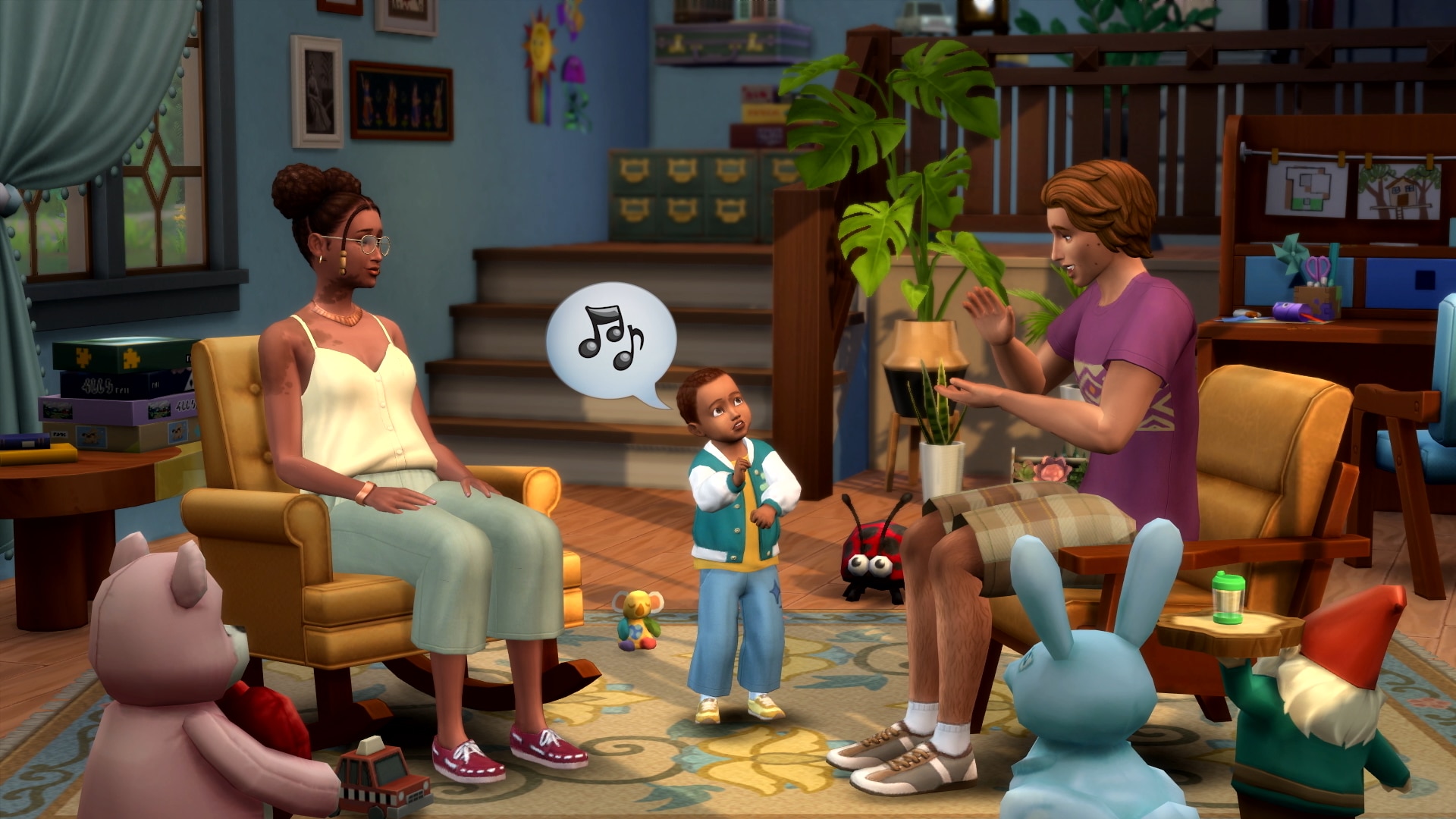 No matter your Sims age, grow through life alongside the ones you love!
Growing Together Trailer: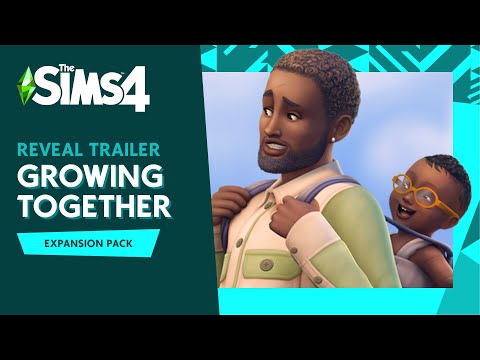 As the latest expansion pack to be released for The Sims 4, Growing Together provides fun family gameplay that is based around Sims of all ages. The world is flawless and huge, with plenty of space for Sims to enjoy; such as the movie theater and the recreation center. This pack would have a higher rating if it weren't so buggy (which will hopefully be fixed by The Sims team soon); but since there are a few missing features from the trailer and some glitches with the infants; it only holds a good rating for now.
The features that do not glitch in this pack are extremely fun, however, allowing your Sims to grow and change alongside the ones they love. This gives the game a much more realistic aspect and brings plenty of life to each gaming experience, with midlife crises and trait changes becoming apparent parts of the lives of your Sims. This expansion is reminiscent of The Sims 3: Generations as well in the way that it brings family together, allowing events like baby showers and stay-overs where your Sims can bond and grow closer together.  
What comes with this expansion:
The new and beautiful world of San Sequoia, a perfect place to raise a family that has fun for Sims of all ages. Visit the recreation center to meet new members of the neighborhood and connect with family.
New depth to gameplay that allows families to connect more, with new events such as family reunions, baby showers, and sleepovers. 
Sims can make self discoveries with this expansion pack and either change their traits or allow them to gain more traits. Sims can also become burnt out from their careers or experience a midlife crisis. 
Have unique connections with each family member and make a hand-tailored family dynamic while helping younger Sims grow and prosper.
Buy the Growing Together Expansion pack here: https://www.ea.com/en/games/the-sims/the-sims-4/store/addons/the-sims-4-...
Growing Together Score: 7/10
8. High School Years (Good)
Get to class or cause mischief in the hallways with your favorite teenage Sims!
High School Years Trailer: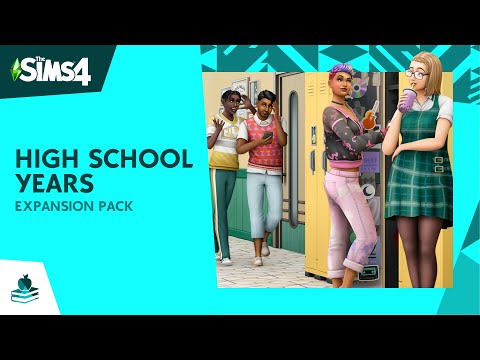 The Sims 4 High School Years is a long awaited entry to the Sims franchise, bringing your teenage Sims to a fully customizable, playable high school that is full of drama and learning. This pack is tons of fun despite the fact that the class timer is always off schedule and the high school cannot be outside of Copperdale without the use of mods; as it gives teenage Sims a purpose in the game.
It makes them more fun to play with, allowing them to develop crushes and attend prom or join an afterschool activity and shop at the thirst store. Sims can also sell clothes online with this expansion pack and can eventually become trendsetters who make tons of money by selling or reselling clothes.
What comes with this expansion:
Build a high school fit to your game in the teen-inspired world of Copperdale. Hang out with teen friends at one of the unique spots in the city designed for hanging out, from the pier carnival to the boba thrift store. 
Discover fashion and trends or become a fashion icon by keeping up with the latest styles and selling them on Trendi. 
Socialize with Sims differently and gain popularity through Social Bunny, the new social media platform. 
Join an afterschool activity, attend prom, graduate alongside your peers, or graduate high school early. 
Buy the High School Years Expansion pack here: https://www.ea.com/en/games/the-sims/the-sims-4/store/addons/the-sims-4-...
High School Years Score: 7/10
7. Get Together (Good)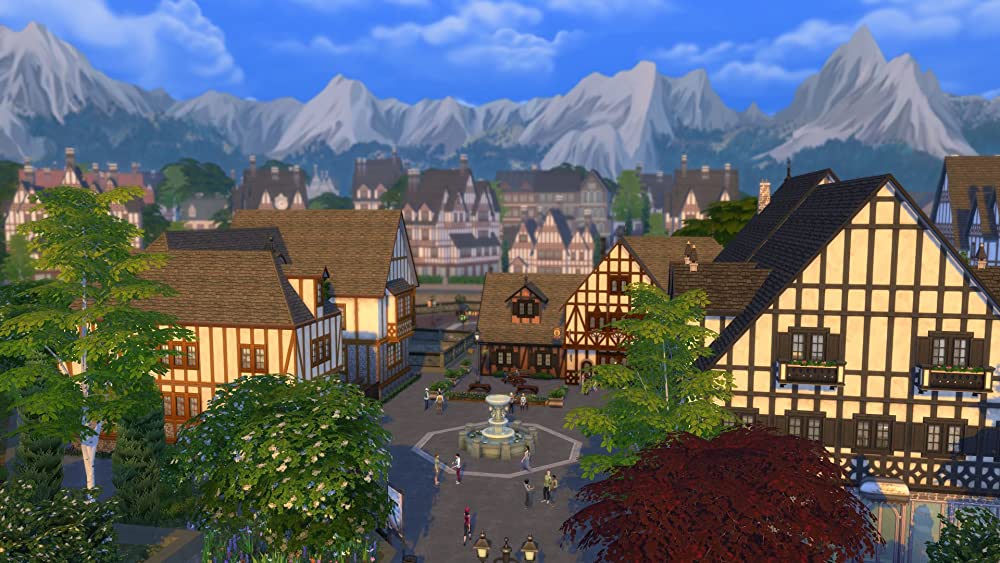 Group up and get together with your favorite Sims!
Get Together Trailer: 
Get Together lets your Sims group up and take on the streets of Windenburg. This pack allows your Sims to make different types of clubs that do different activities and behave in certain ways, all of which may or may not have requirements for entry. Every club has different perks and advantages since some are full of young bar-hoppers and others are full of artists who paint together every time they meet, giving this pack a diverse array of activities.
This awesome pack also offers a very large map that introduces a variety of new venues where your Sims can hang out at, such as ancient ruins or nightclubs. Anyone who is interested in getting their Sims out in the world will appreciate this pack and will have plenty of fun with trying to lead a successful squad. 
What comes with this expansion:
Join a club and lead your troupe into fun times at nightclubs or classy breakfasts at the cafes in the large world of Windenburg, a place heavily inspired by German architecture and environment. 
Attend parties and get to know other Sims or learn new dances at a unique new venue like the island bluffs or the chalet garden. 
Have club rivalries and come head to head with organizations with your squad. 
Gain club points and unlock new interactions that bring your Sims closer together or help them socialize more effectively.
Buy the Get Together Expansion pack here: https://www.ea.com/games/the-sims/the-sims-4/store/addons/the-sims-4-get...
Get Together Score: 7/10
6. Island Living (Excellent)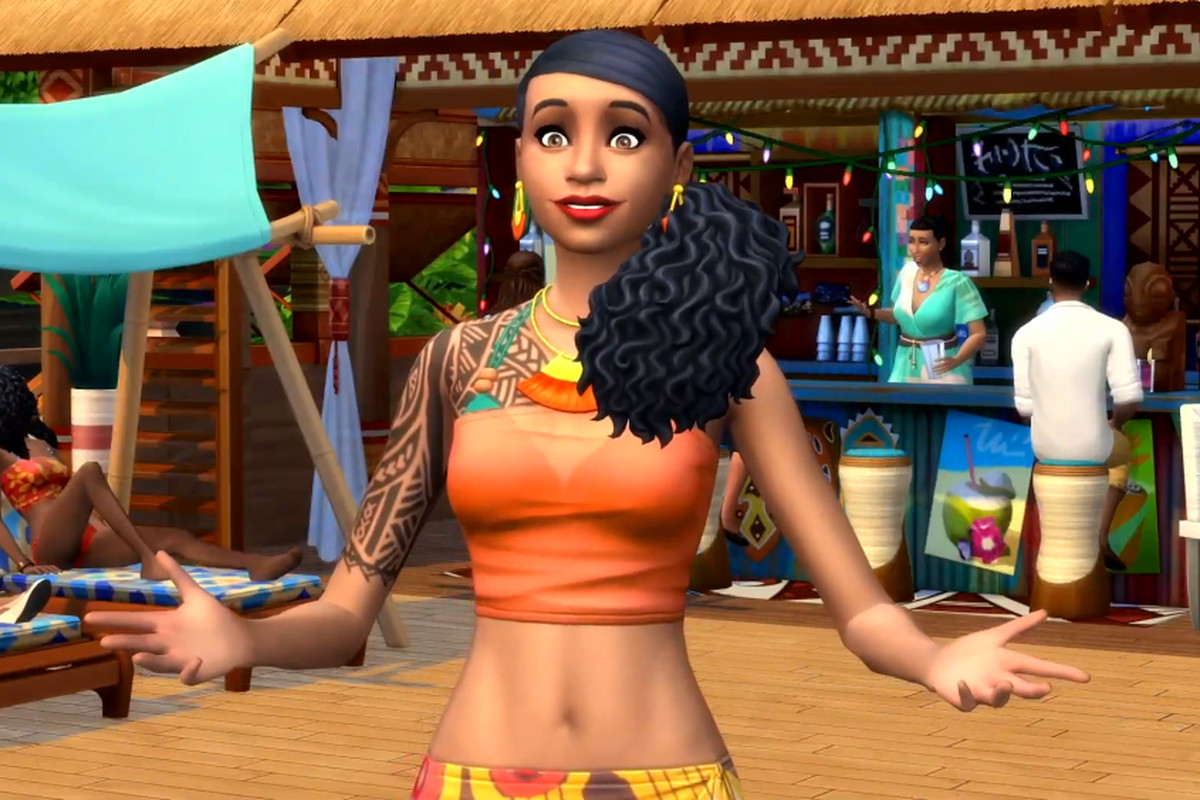 Live life by the seaside and keep your island clean.
Island Living Trailer: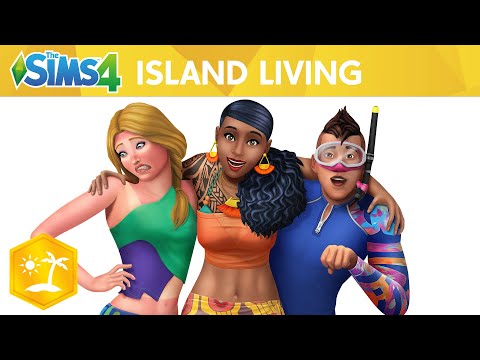 Island Living is for all of the tropical lovers, as this pack brings Simmers to the breathtaking beachside world of Sulani. This world is an archipelago of 3 islands, each which have their own energy; one embodying the old island community, the other being a place to party, and the third being a place immersed with wildlife and nature. This world is fun and stunning, as it allows your Sims to enjoy water activities in the ocean or time on the shore where they can play in the sand.
Sims can also become a conservationist and clean up the island, unlocking a new type of natural beauty for your Sims to enjoy. If your Sim is an undying lover of the ocean, they can even choose to become a mermaid with the use of this expansion pack!
What comes with this expansion:
Take up island life by living on one of the islands of Sulani, with each of them having their own different vibe. 
Bond with a different type of community that will help your Sims put out a house fire or bring leftover food if they made too much. 
Grow close to the island using new Sim traits and lot traits and see if your Sim is honoring the island properly. 
Play in the ocean and the sand, soak up the sun and get a suntan, or even become a mermaid who can talk to dolphins and trick other Sims!
Buy the Island Living Expansion pack here: https://www.ea.com/games/the-sims/the-sims-4/store/addons/the-sims-4-isl...
Island Living Score: 8/10
5. Eco Lifestyle (Excellent)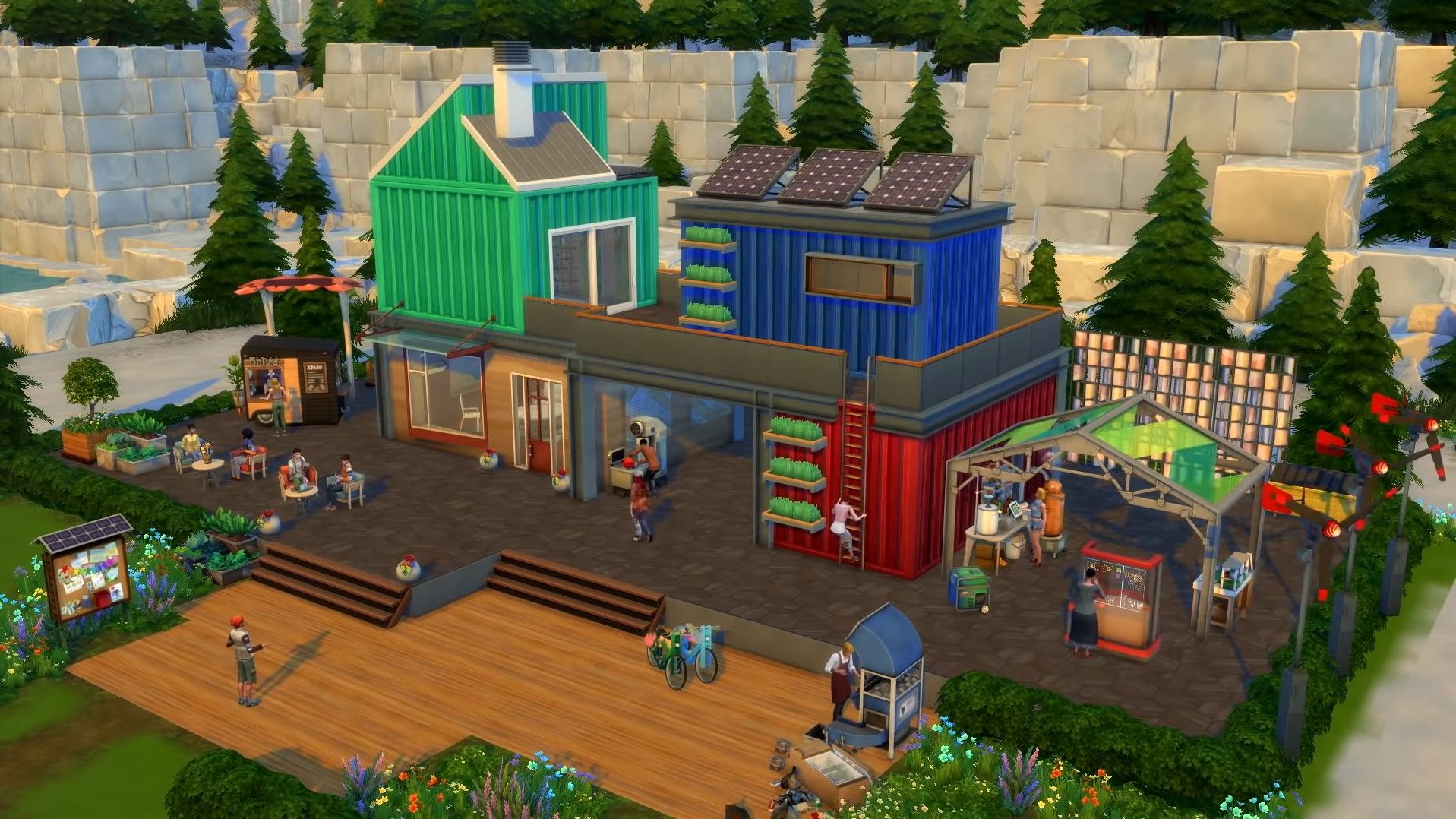 Lead your community towards a green future as you alter the carbon footprint of each neighborhood.
Eco Lifestyle Trailer: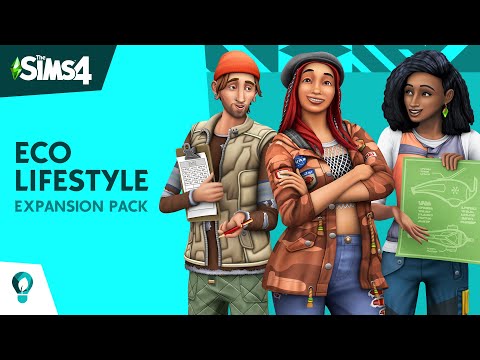 Eco Lifestyle is the first Sims pack introduced to the franchise that has put the environment of the world around beloved Sims in control of the player. Simmers can influence their world and turn it into an area that is dirty and polluted, ridden with smoggy air; or they can turn their area into a place of greenery, clean air, and may even see the aurora borealis shining over their house. The environment of most worlds can be altered, so Sims must be mindful of what materials they use to build their houses while having this pack.
Community space lots can also be changed in order to fit to the neighborhood through votes, allowing these lots to become either community gardens, maker spaces, or marketplaces. The neighborhood of Evergreen Harbor will have plenty of noticeable changes as players progress towards a greener world as well, immersing Simmers in a world that is run by eco-friendliness (or the opposite). 
What comes with this expansion:
Move to the world of Evergreen Harbor and help the Sims either trash the planet or keep it green, giving the world an eco footprint that will impact every Sim in the area.
Vote to change community lots into either a community garden, a maker space, or a marketplace; all places where Sims can interact with each other and make a plan for their neighborhood. 
Watch the neighborhood evolve as new Neighborhood Action Plans are set in place, with the streets turning from trashy to pristine. 
Every neighborhood gets an eco footprint and can be changed based on how the player builds their world and treats it.
Buy the Eco Lifestyle Expansion pack here: https://www.ea.com/en/games/the-sims/the-sims-4/store/addons/the-sims-4-...
Eco Lifestyle Score: 8/10
4. Discover University (Excellent)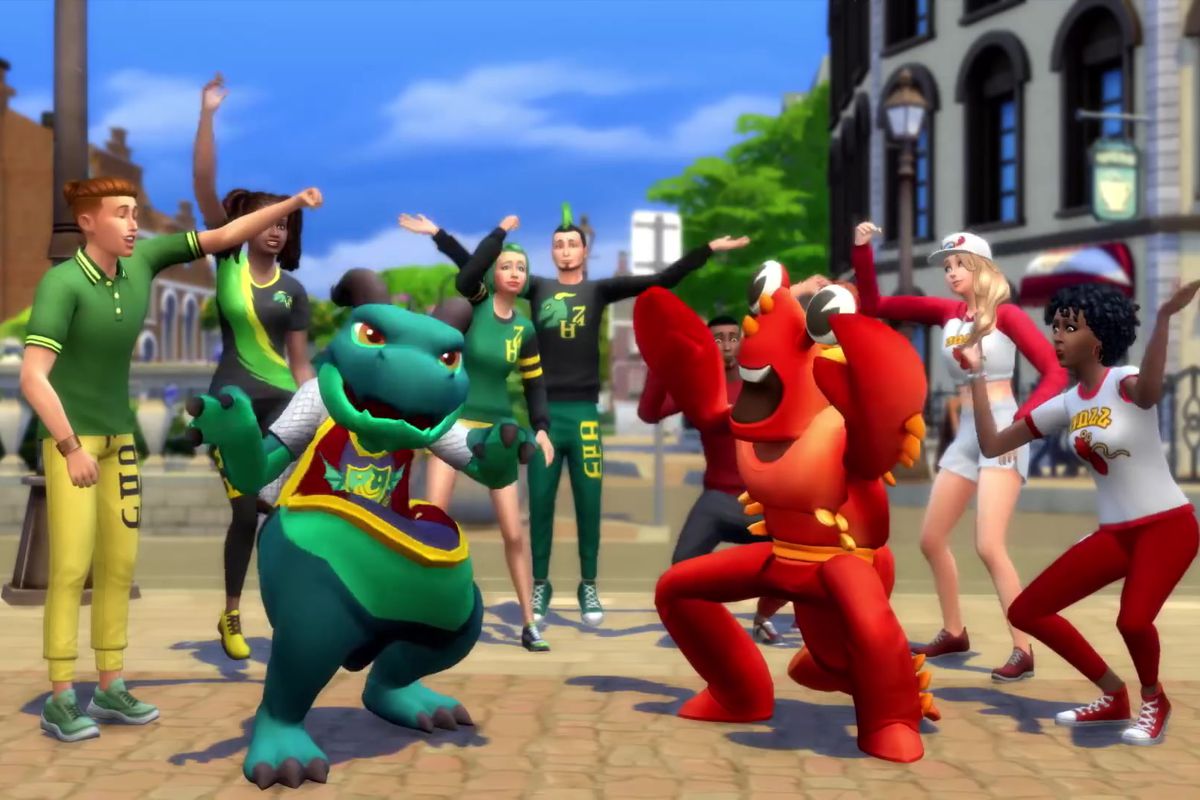 Live on campus at Britechester University or Foxbury Institute.
Discover University Trailer: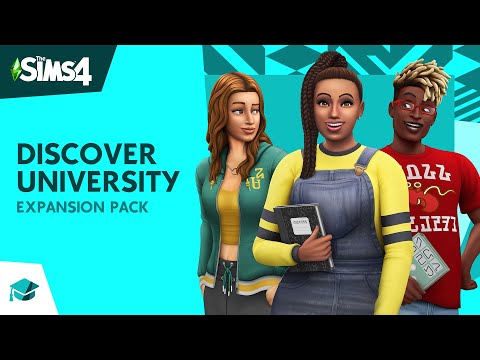 The Sims 4 Discover University is one of my favorite packs although it is not the absolute best offered by the game. This pack is memorable thanks to its 90s-inspired fashion and college world that is home to both Foxbury Institute and Britechester University. Discover University offers a large amount of gameplay that is versatile to the other worlds in the game, making it extremely playable and fun. With this expansion, Sims are able to enroll in university and take up to 4 classes per semester, living either on or off campus. Sims who live on campus get to experience the entire college experience, but Simmers are also able to build dorms of their own unique fashion anywhere outside of Britechester.
Sims can also travel to the student commons, where they can interact with other university students or even see their mascot. If the student commons building isn't the place for you, there is always the quad, where there are also a large number of student events. If your Sim makes offerings to the statue in their quad and the offer is accepted; who knows… they might even be invited into the secret society! Once Sims have graduated, they receive a large cash bonus and salary in a career that is compatible with their degree. They can return to university if they want to build their academic experience, as well.
What comes with this expansion:
Move your Sims to University and let them live off campus or in a dorm in the new world of Britechester. Players can also turn any world into a college town by building custom dorms and student commons, giving this pack an ultimately broad gameplay. 
Work while attending university or make your way by applying for a student loan. Meet unique roommates and join organizations that can help your Sims progress in life after college.
Plenty of new fashion and furniture that is inspired by trends from the 90s and other common college looks. 
Participate in fun activities outside of class by attending events in the university quad or even join a secret society!
Buy the Discover University Expansion pack here:https://www.ea.com/en/games/the-sims/the-sims-4/store/addons/the-sims-4-...
Discover University Score: 9/10 
3. Snowy Escape (Excellent)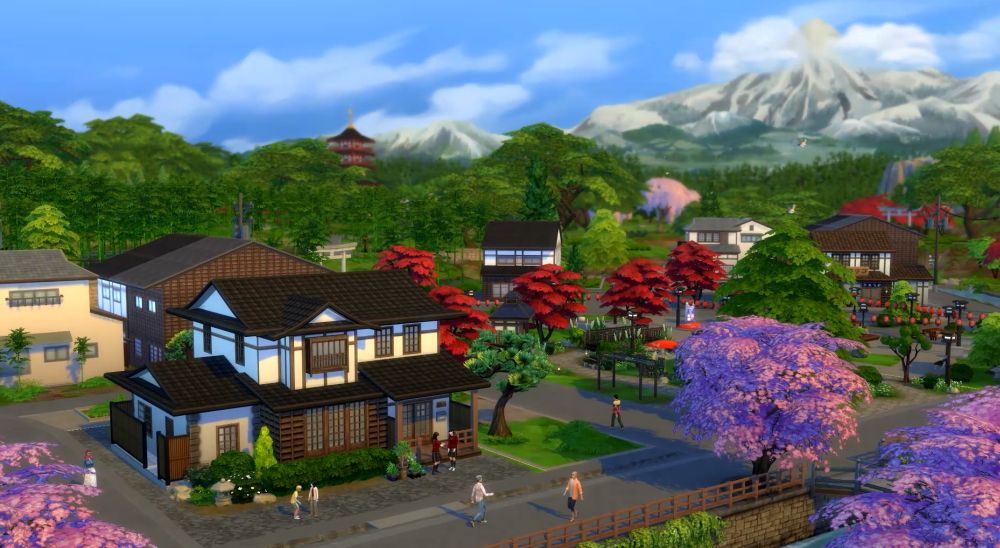 Get away to the blissful world of Mt. Komorebi and take part in snowy activities.
Snowy Escape Trailer: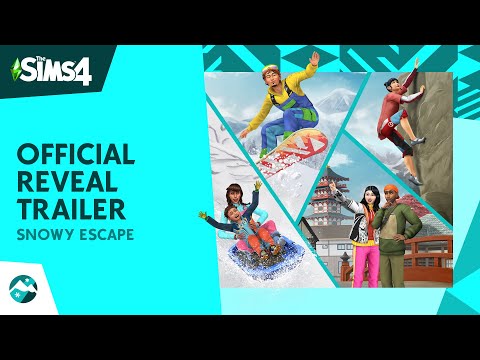 Snowy escape brings players to the immersive world of Mt. Komorebi, a Japanese inspired landscape that is sure to charm any visitors or residents. This pack allows Sims to get away to this beautiful world where they can enjoy a walk through the bamboo garden or a soak in the hot springs at the onsen bathhouse, all while being extremely close to the noteworthy mountain. Adventurous Sims can also take on fun activities such as skiing, sledding, or rock climbing and grow their skills enough to eventually climb up the mountain and reach the peak with a group of other experienced travelers.
If your Sim is a little more grounded, they can always spend their time at one of the festivals that takes place in the main areas of each neighborhood; all of which honor the cultures of Mt. Komorebi. Warm up inside by making some hot pot for the family which can be enjoyed while sitting under a warm blanket, but don't forget to take your shoes off at the door! Most households in this unique world follow this respectable tradition, so it would be shameful to not abide. 
What comes with this expansion:
Move to the Japanese inspired world of Mt. Komorebi, where your Sims can embrace culture and scenery in a world immersed with new experiences. 
Become emotionally mindful by walking through nature or doing other mind-calming activities, allowing your Sims to eventually control their emotions and surge specific feelings. 
Visit the hot springs and warm up in the snow, enjoy a walk through the bamboo forest, or stay warm and have hot pot with your family before making all Sims take their shoes off at the door. 
Learn how to ski, snowboard, or rock climb, and ultimately gain the courage to climb to the peak of the mountain. 
Buy the Snowy Escape Expansion pack here: https://www.ea.com/games/the-sims/the-sims-4/store/addons/the-sims-4-sno...
Snowy Escape Score: 9/10
2. Seasons (Best)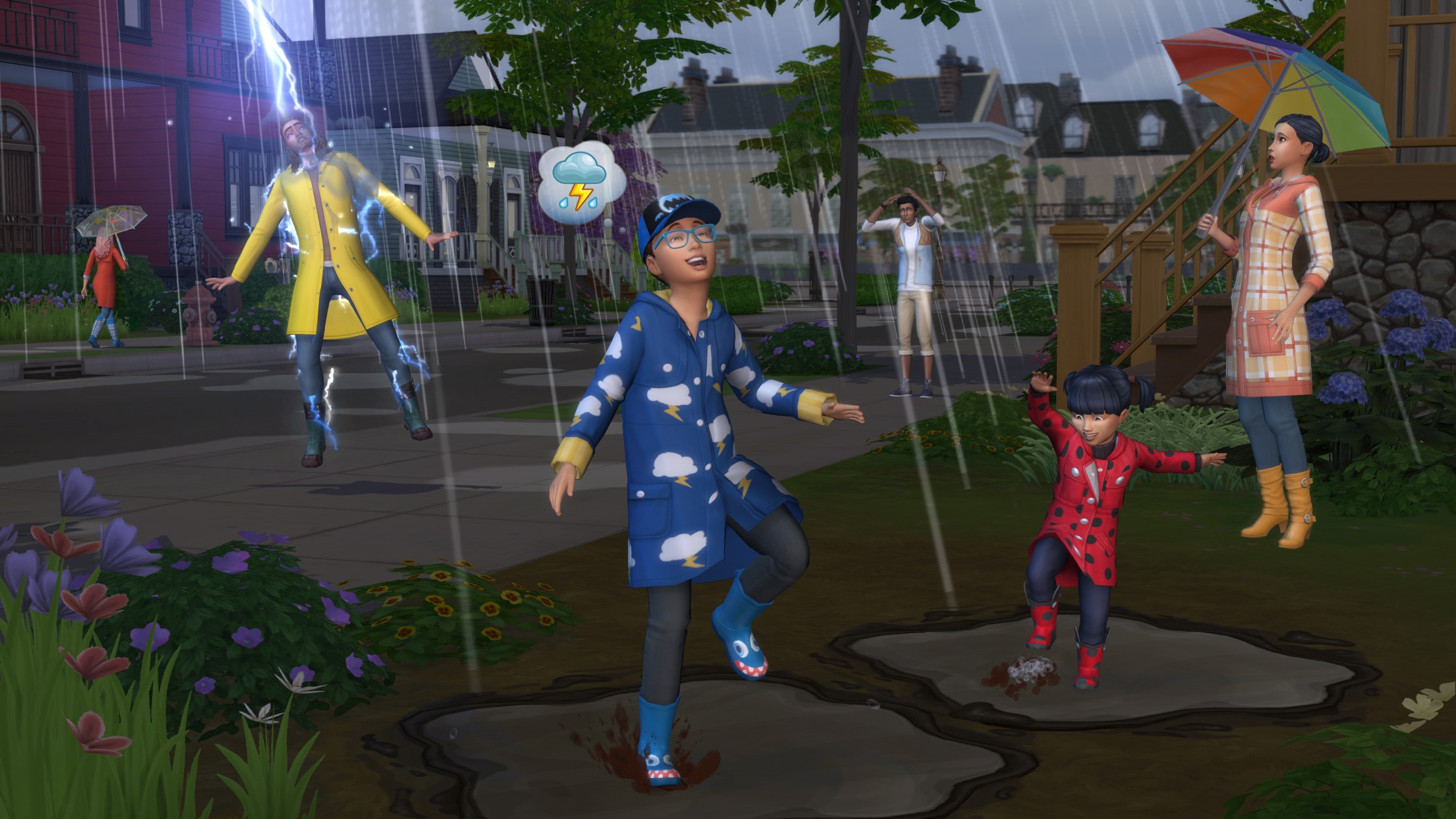 Experience holidays and seasons that Sims of all ages can enjoy.
Seasons Trailer: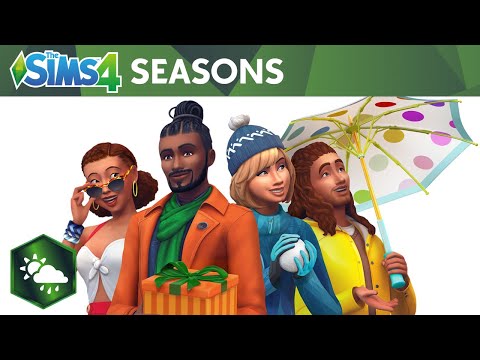 The Sims 4 Seasons is one of the best expansion packs due to its complete versatility, allowing the seasons to change in every world according to each area's geography. The seasons allow players to have a solid concept of time with the change of temperatures and the passing of holidays, giving unique experiences that vary from family to family. Holidays can be added or removed to make the game fitting to each player, each of which can be given certain traditions that are to be followed.
This expansion also adds plenty of little items that bring massive amounts of gameplay, such as the flower arranging table and the attic stack decoration box as well as a thermostat that can help control the temperature of your Sims home. Sims can also declare their love or dislike for certain types of weather and will gain emotions according to the change of the seasons, giving the game a realistic feel that is entirely replayable. 
What comes with this expansion:
Embrace the four seasons and let your Sims live through them, experiencing all the wonders of the changing temperatures and the events/holidays within each season. 
Create custom holidays that your Sims can celebrate, making an amazing custom experience for all players while adding a solid concept of time into the game. 
New interactions that help families and friends grow together, such as new years parties and winterfest celebrations to decorating a holiday tree and going out on love day. 
Meet new Sims that will help the Seasons feel more fun, such as the flower bunny or clement frost. 
Take gardening to the next level by joining the gardener career or learn the floral arrangement skill. Get a scarecrow and socialize with it so it can help you maintain your massive new garden!
Buy the Seasons Expansion pack here: https://www.ea.com/games/the-sims/the-sims-4/store/addons/the-sims-4-sea...
Seasons Score: 10/10
1. Cottage Living (Best)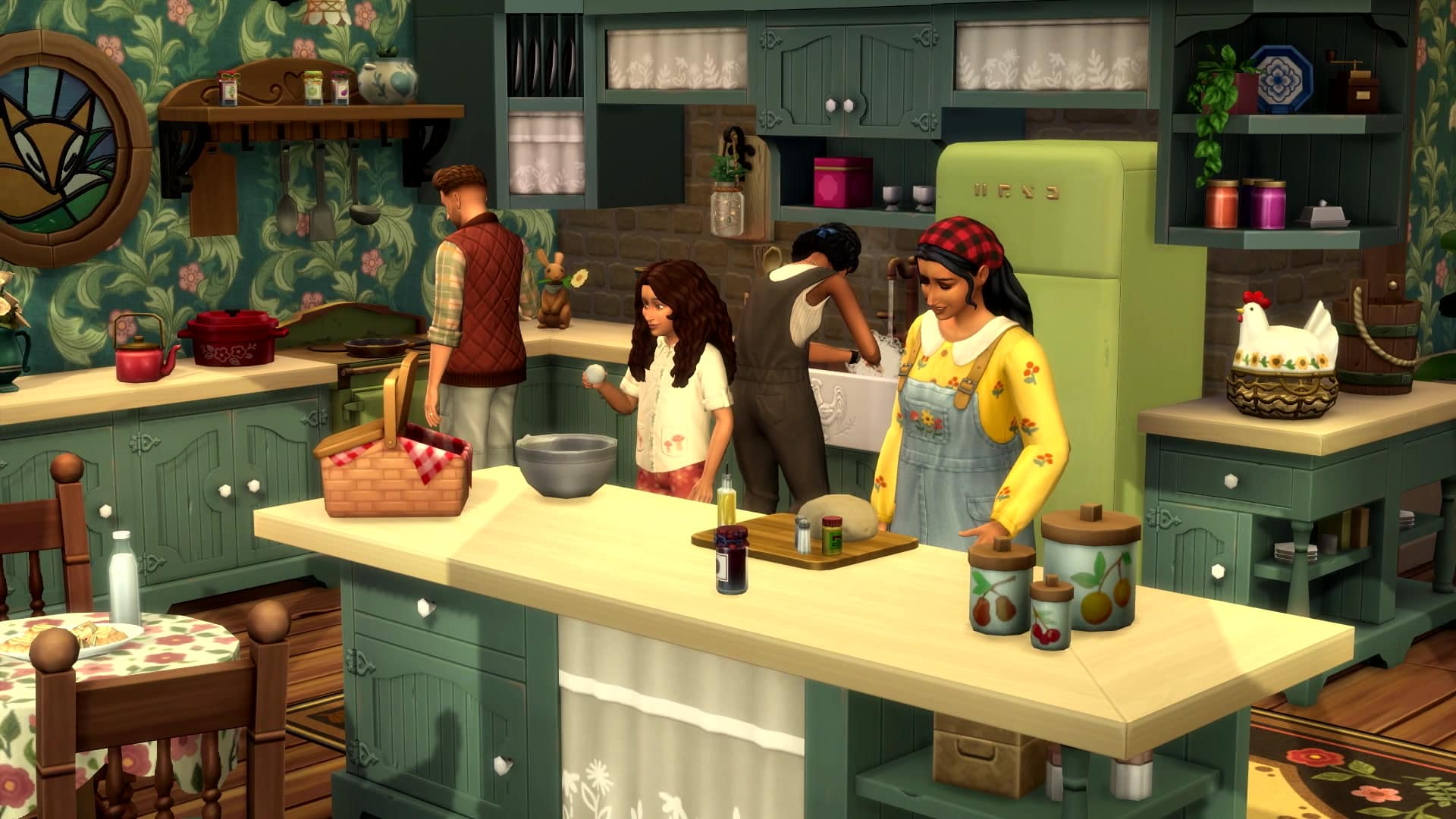 Cottage Living Trailer: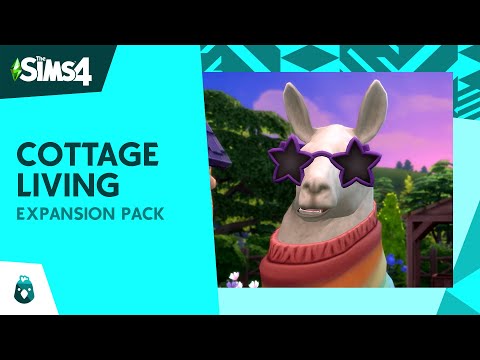 Cottage Living is arguably the best pack released by The Sims 4 due to its massive amount of content and farm animals, not to mention the absolutely gorgeous world that comes with all of the new features. Henford-On-Bagley is a world where the community is strong and nature is vast, spreading out over wide areas that are welcome for all Sims to explore. Build mode is enhanced with plenty of new content that is inspired by thEnglish countryside, allowing players to build the coziest of cottages anywhere they please.
There is also the option to raise chickens, a llama, or a cow, all of which will benefit your Sims in different ways. There is also a chance that you will catch a fox trying to steal your eggs or will find a bunny hopping across your yard, which makes the gameplay even more immersive. Sims can also grow intensely large crops and enter them in the Finchwick Fair among other competitors or spend their days making meals on a lot with the simple living trait, which requires that your Sims have every ingredient for their recipes before cooking. 
What comes with this expansion:
Move to the world of Henford-On-Bagley where your Sims can take up the countryside lifestyle by living among nature or next to the town. 
Grow a massive garden that has huge crops, raise chickens and harvest their eggs, encounter bunnies, birds, and foxes, or get a cow/llama to take care of in your new cottage. 
Build architecture that is inspired by the English countryside and visit the town market to buy goods. Give your lot special traits to make cottage living a little bit more of a challenge, either making it to where you always need ingredients to cook recipes or to where foxes are common on the property. 
Enter the Finchwick Fair and compete against other competitors to see who has the best pies or the largest crops. 
New cottagecore fashion that will help your Sims look like prominent cottage owners. Dress up your cows, llamas, and chickens as well by making clothes for them!
Buy the Cottage Living Expansion pack here: https://www.ea.com/en/games/the-sims/the-sims-4/store/addons/the-sims-4-...
Cottage Living Score: 10/10
In conclusion, every expansion pack for the Sims 4 is fun in its own way. Every player has their own way of playing and requires packs that are tailored to their gaming style, unless you're someone like me who owns all of them without regret. There will likely be more content released this year following The Sims 4: Growing Together, but it probably won't be until sometime around summer. If The Sims team follows their pattern of release, we will receive a game pack next; though no news of what the next theme will be has yet surfaced. Updates will be posted on social media run by The Sims team and covered by me, here on GamersDecide!
You may also be interested in: