[Top 15] Best Sims 4 Mods For Realistic Gameplay
Updated: 12 Nov 2020 9:02 pm
Create a complex and rich worlds with these mods by adding realism that was always meant to be there!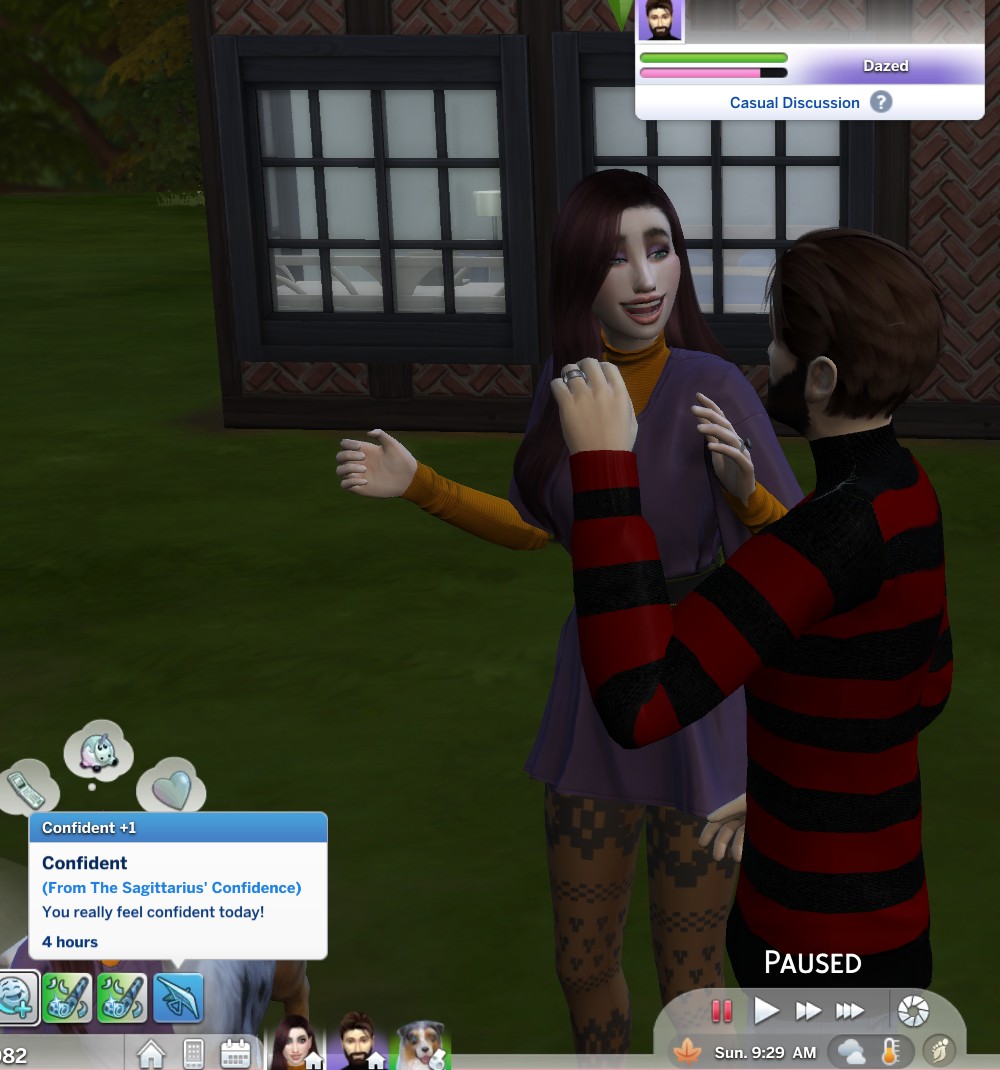 A Saggitarius, from AmelieSimblr's Zodiac Traits Update, enjoying their characteristic confidence. 
Modders have really gone above and beyond to add realism to this story-telling gem of a game.
Realism in games can help us better craft and share our stories. These mods for The Sims 4  let you take control of the world, enhance your experience, and breathe life into your Sims. From custom personality traits to occult population control, this list has everything your Sim heart desires and more. Remember, many of these mods have in-depth options menus where you can tweak settings or completely opt-out of them.
15. MC Command Center by Deaderpool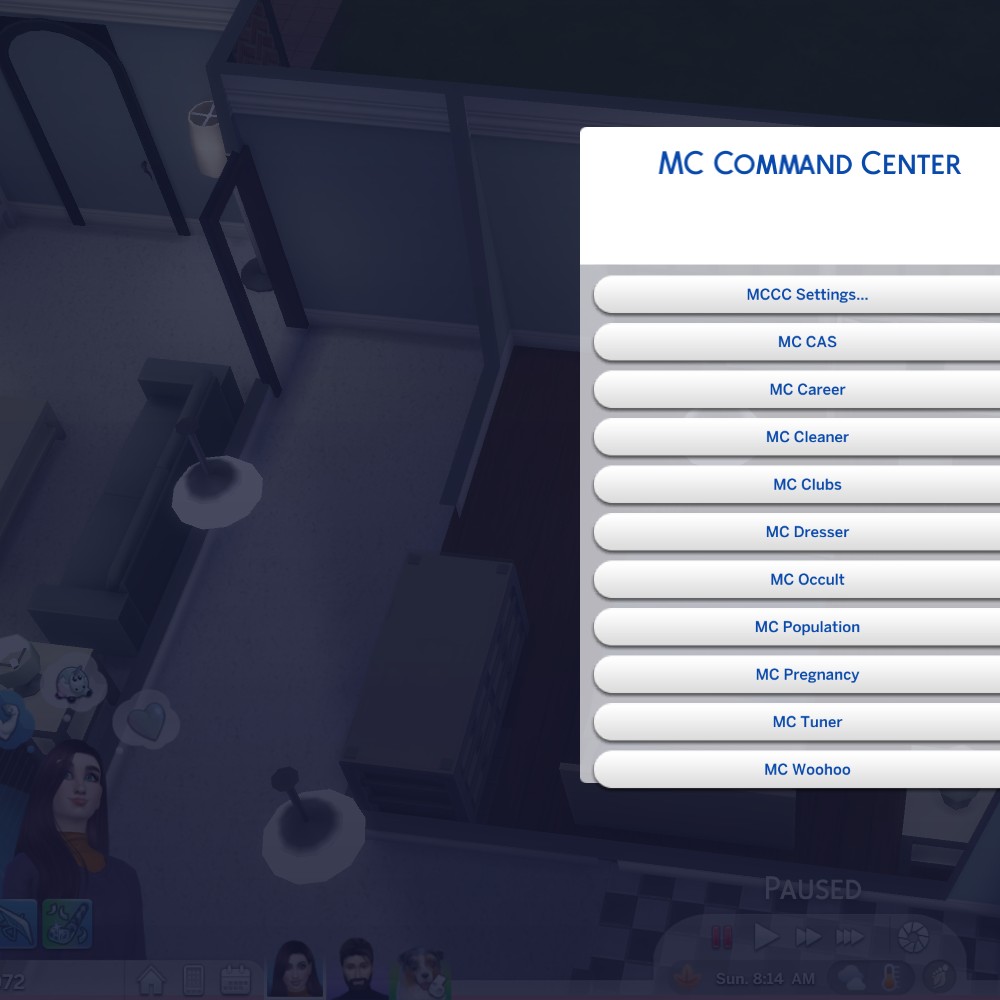 The main interface for MCCC, from which you can edit any settings of the mod and your game. Access this interface by clicking your Sim, mailbox, computer, and many other targets.
This mod lets you enhance your game, from the smallest decisions your Sims will make to how your entire game world functions. Pregnancy tuning, population settings, and custom townie wardrobes are just the beginning of what this mod can do.
Adds realism to the game by changing how your simoleons are handled through child support and can add a real challenge to advancing in careers or university.
Allows you to craft in-depth stories with your Sims with individually adjustable life states, relationships for every Sim that are completely under your control, and extended familial options.
Just as Sims live and die, so too does useful memory space. This mod allows you to take culling into your own hands by setting what sorts of relationships or Sims are culled (such as ghosts or acquaintances you've long stopped speaking to), what days checks occur for culling, and frees up memory so your game runs smoother.
Get the mod here: Deaderpool's MC Command Center
14. Meaningful Stories by roBurky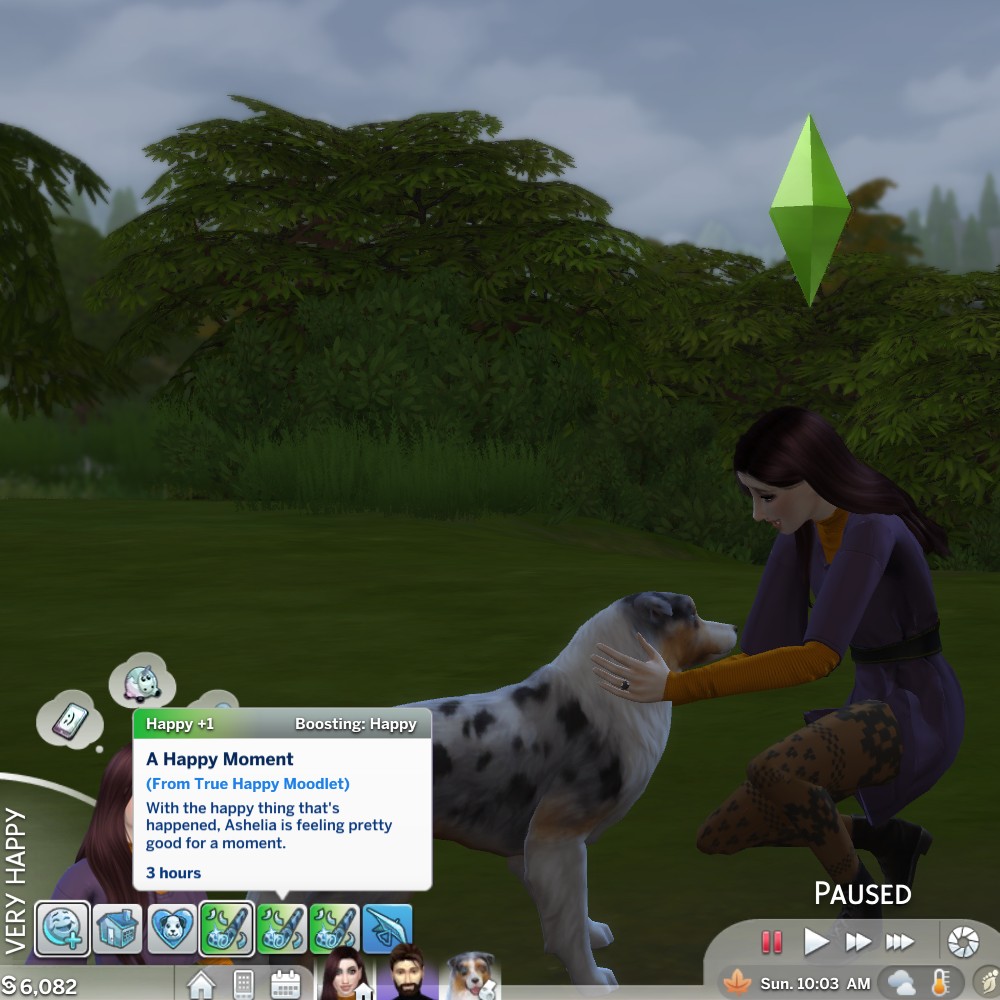 From getting some puppy love to making a new best friend, true happiness only comes from a handful of life events.
This emotion-based mod breathes new life into your Sims by introducing stronger and longer moodlets. Keeping your Sim's needs up can help keep them happy or help them work through a negative moodlet more quickly. roBurky's heat-of-the-moment mod will keep your Sims worked up just the way you like them.
Happiness is no longer the default emotion for your Sims. Instead, they will just be Fine, saving Happiness for moments that would truly make them so.
Sims now have emotional states that last longer and come on stronger depending on the Sim. A hot-headed Sim is more likely to have a +3 Angry moodlet followed by a +1 Lingering Anger, for example.
Keeping your Sims needs full can help them work through their emotions, along with writing in their journals, and talking themselves down in the mirror, these actions can help your Sims solve negative emotional moodlets faster.
Get the mod here: roBurky's Meaningful Stories Mod
13. Wonderful Whims by TURBODRIVER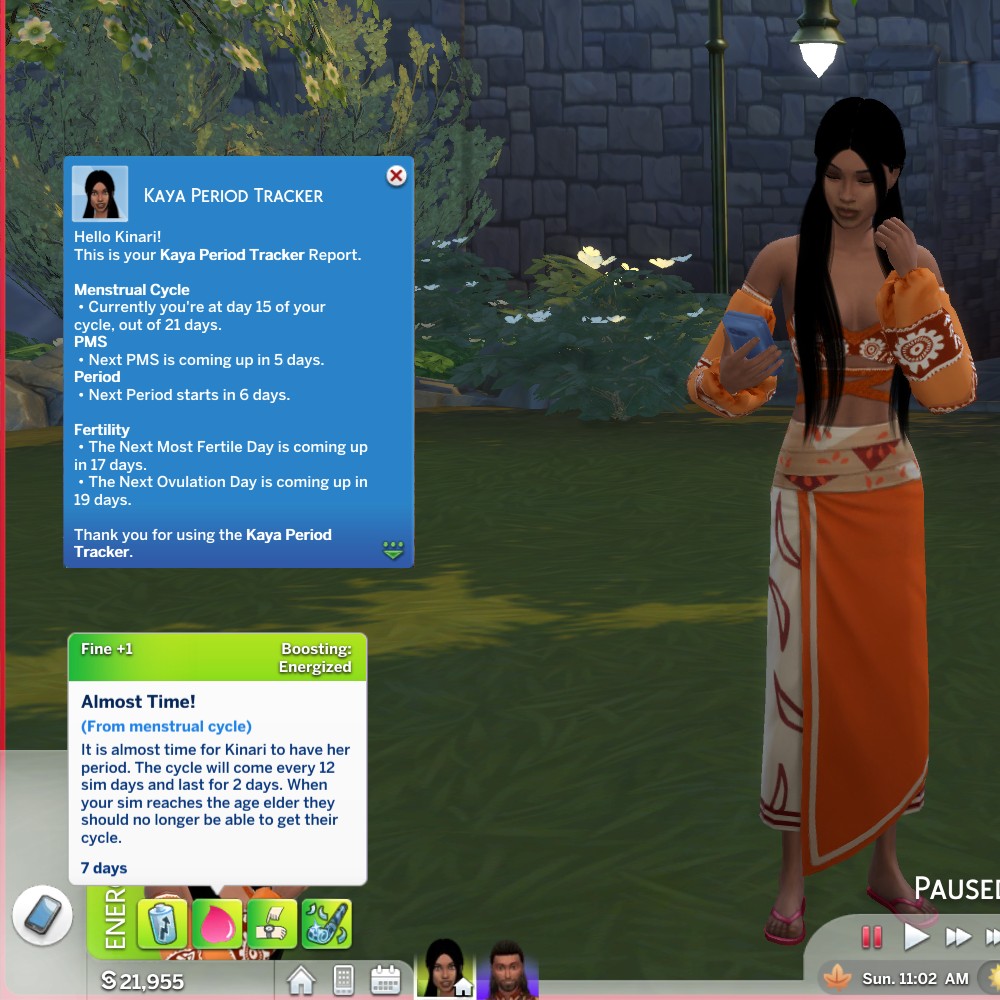 Kinari checks the Kaya app on her phone to keep track of her menstrual cycle and fertile days. Only one of the many additions of Wonderful Whims.
This mod has everything your heart could desire from favorite colors to attractions, to a fertility cycle for your female Sims, this mod has it all! Wonderful Whims opens up numerous avenues for you to take your Sims' lives. Personalities and relationships deepen while Woohoo is a little more risky, just like in the real world.
Female Sims have a full reproductive cycle that varies in length depending on your in-game settings. You can change anything about their cycles from pad and tampon use to birth control methods and their failure rates, to keeping track of their fertile window through the Kaya Period Tracker App on their phones.
Sims now have two personality archetypes that relate to their traits and help them better connect to the Sims around them. Similar archetypes will show better chemistry and each personality has both positive and negative consequences for your Sims.
Sims now have Attractions! You can choose anything from their favorite colors, what sort of traits they are attracted to, and even whether or not your Sims prefer to be mutually exclusive or not. Weave your story how you want it, with all the drama or none of it at all.
Get the mod here: Wonderful Whims by TURBODRIVER
12. Zodiac Traits by StormyWarrior8 and updated by AmelieSimblr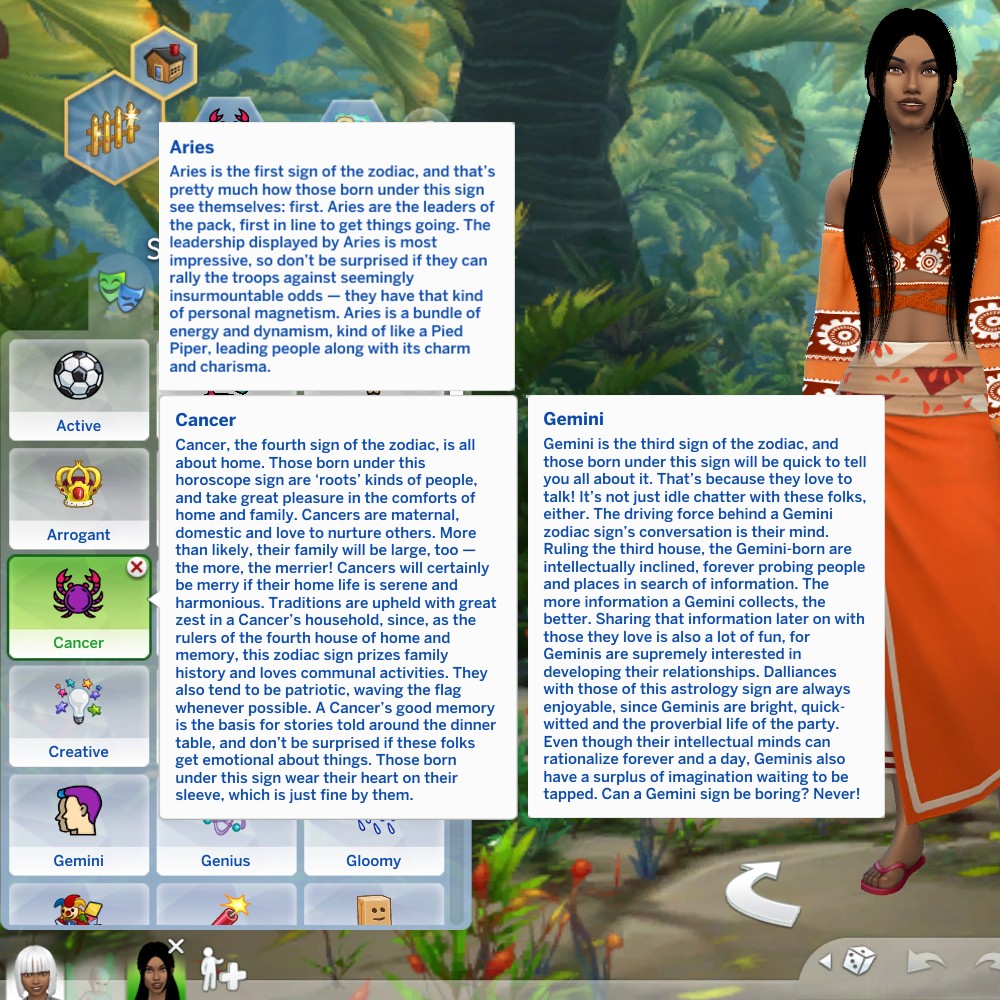 A glance at several of the Zodiac Traits and a summary of what to expect from each one. Some signs are more prone to mood swings than others.
Build your Sims with personalities based on the stars! These Zodiac Traits take up only one trait slot and yet feel like entire personalities on their own. Sims will show multiple innate interests and mood differentiations. Each sign comes equipped with multiple traits of their own and pushes your Sims' emotional buttons like never before.
Give your Sims fully fleshed out personalities with just one trait! Get out of your rut of the same boring Sims and experience something new and exciting. Get reward traits such as Beguiling, Good Manners, or Perfect Host right from the start of your Sim's life and see what they want to do.
Signs each have a range of Emotional Buffs that come at different intervals of time, such as a +2 Sad buff randomly every 12-24 hours. For instance, a Gemini's Social Need decays at a rate of 1.5x regular speed on account of being social butterflies.
Each sign has innate talents and progress in certain skills faster than others leading to more differentiation between your Sims. A Scorpio may learn Mental skills faster while a Leo learns Performance skills twice as fast as other Sims.
Get the mod here: Original Mod page by StormyWarrior8 Zodiac Traits by StormyWarrior8 and find the updated version in the comments here: Updated Traits by AmelieSimblr (their comment with the download is on 04/26/2020)
11. Mortem by SimRealist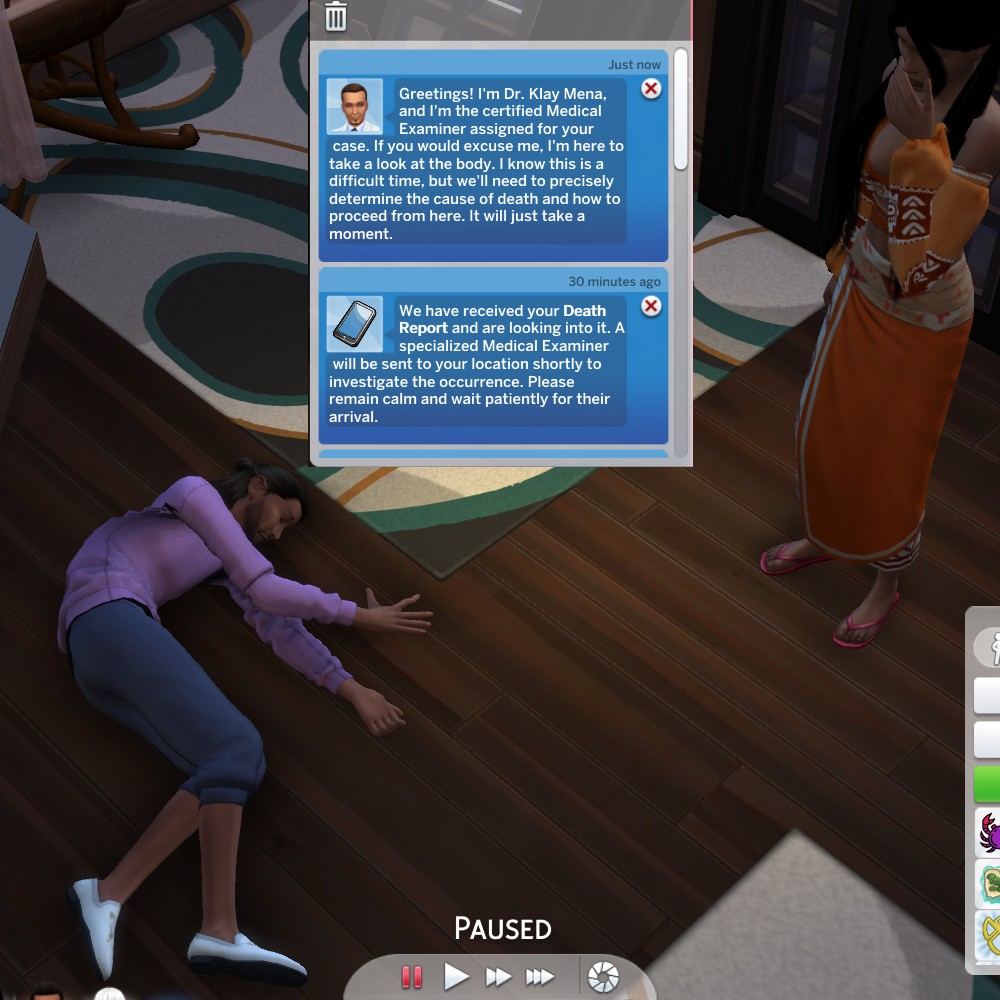 Kinari has found a deceased Sim, no longer accompanied by Grim, and needs to call the Medical Examiner.
This mod takes your Sims through an entire mourning process when a loved one passes away and makes death more certain. They will need to call the Medical Examiner upon discovering a death, once they arrive they will retrieve the body and ask if you would like to be the Executor of the Deceased Sim's funerary services. Say yes and a few days later you will be called with the option to have a burial or a cremation, along with a Memorial Service to celebrate their life.
Grim will no longer come into the realm of the living and will no longer bargain for lost souls. Bringing back your deceased Sims will take a little more work than a clever joke about Death himself.
This mod gives your Sims a chance to mourn the passing of their loved ones with dignity and closure. Sims will gain powerful moodlets related to death and how they deal with the memorial service.
Mortem brings more weight to a loss in your stories and more emotional weight to those who have lost someone. No longer will your Sims get over the death of their mother in a mere two days.
Get the mod here: Mortem by SimRealist
10. Grannies Cookbook by Littlbowbub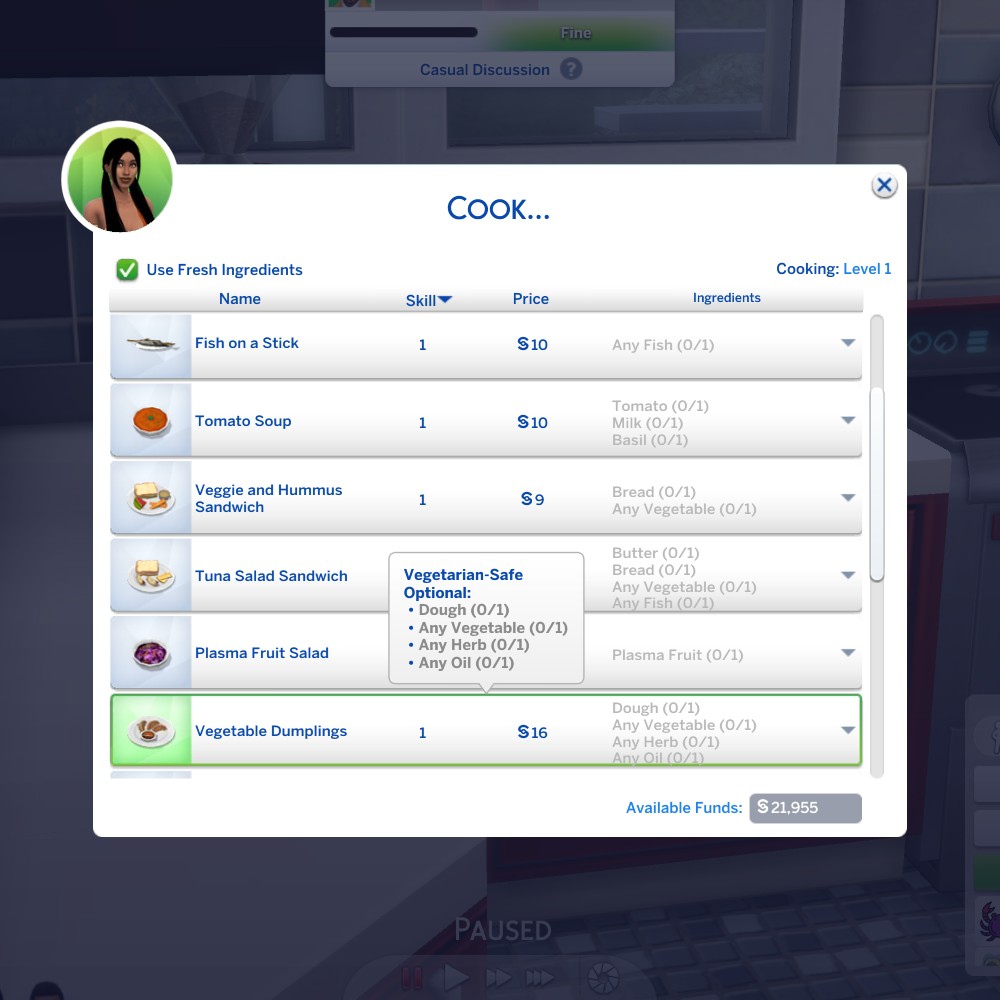 Take your Sims down memory lane by transporting them into grannie's kitchen. This cookbook is chock full of delicious home-cooked meals with recipes for Gender Reveal Cakes, Toddler Food, and even Thai Mango Sticky Rice. Add a new layer of depth and flavor to your Sim's kitchen with this placeable object.
This cookbook has all of any grannie's favorite recipes written with love for her grandbabies to remember her by. Savor grannie's cookies with your grandbabies.
Add a ton of flavorful dishes for every time of the day with Berry Belgian Waffles for breakfast, Pears, Beans, and Bacon for lunch, and a heaping helping of Chicken and Dumplings for supper. Keep those grandbabies fed like grannie used to do!
Make all of your grannie's favorite recipes that are guaranteed to bring the family together around the table. Make your daughter's Wedding Cake, throw a reveal party with a matching Gender Reveal Cake, or warm up on a chilly autumn morning with a Pumpkin Spice Latte.
Get the mod here: Grannies Cookbook by Littlebowbub
9. ATM Cards and now with real Credit Function by LittleMsSam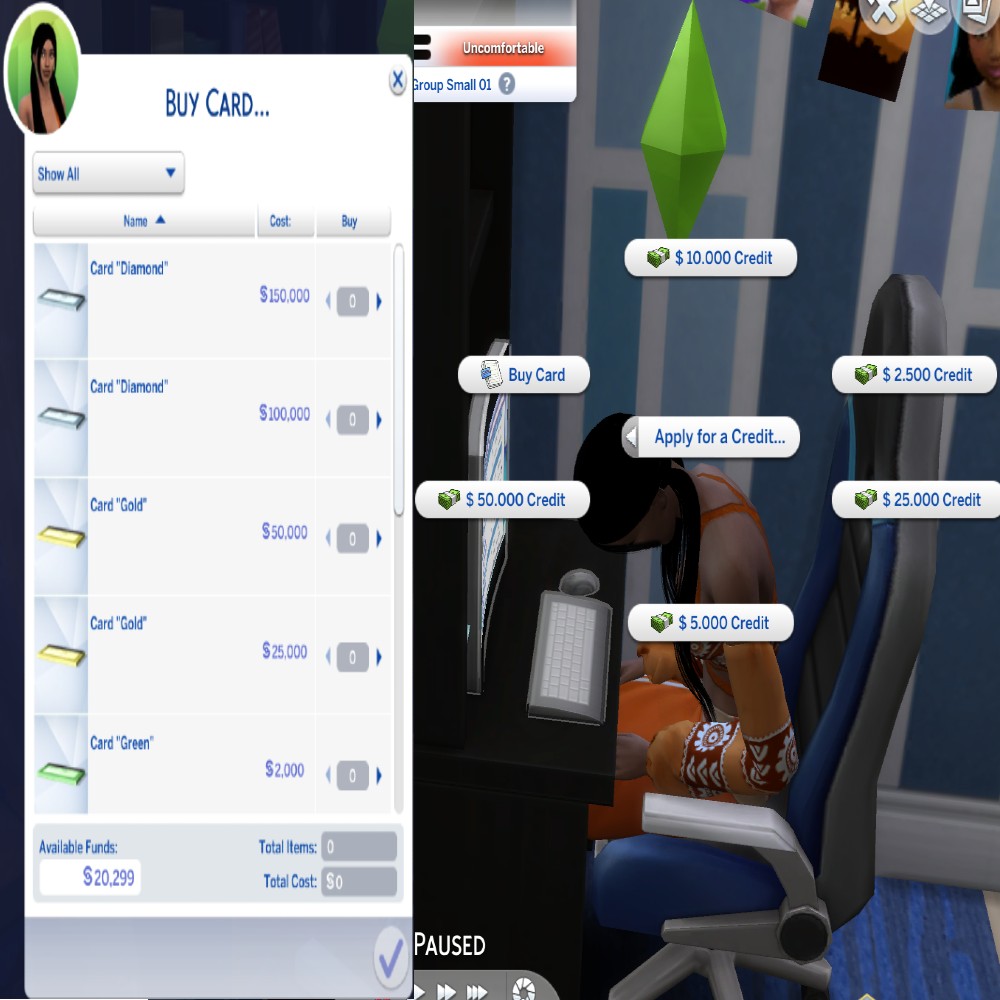 Kinari is thinking of taking out a loan for home improvements and buying a credit card to give to her children when they're all grown up.
Have you ever thought that earning money and buying a million simoleon house was just too easy? Well, this mod will solve all your household income issues. Your Sims can now take out loans to complete that house project they've always dreamed of. They can also buy Credit Cards at set amounts that allow them to gift money to their children when they move out, allowing easy simoleon transfers between different households.
Your Sims can now apply for loans spanning from 2,500 to 50,000 simoleons. Each loan can be stacked with every other one, allowing you to take out all loan options at once. The payments come out daily and include interest.
Sims can now buy Credit Cards loaded up with anywhere from 100-500 simoleons on a Standard card to 150,000 on a Diamond card. Make it easy for your kids to start their own lives.
Sims can now go to an ATM to access Credit Agreements and pay off their loans.
Get the mod here: LittleMsSam's ATM cards and now with real Credit Function
8. Slice of Life by KawaiiStacie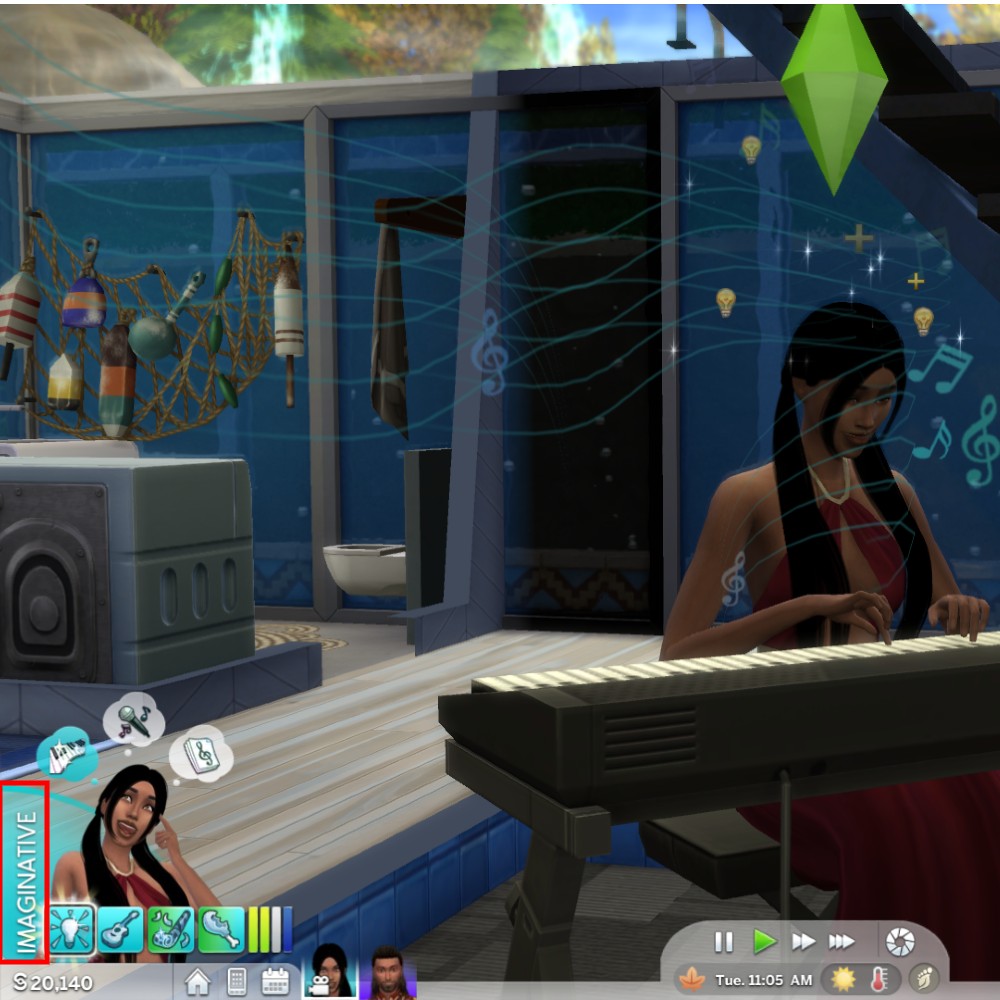 Kinari is feeling Imaginative after finding her muse and stroking the ivory keys in a sweet melody.
Have you ever wished you could see the embarrassment on your Sim's face? Now you can with this mod physical changes occur to your Sims based on their moods and what's going on in their lives. Drunk or Embarrassed Sims will now have a blush on their cheeks, while child Sims losing their teeth will have smiles to match. Make their stronger emotions more important than Very Creative, your Sims will feel Imaginative instead. 
See physical changes in your Sims from blushed cheeks to acne, to lost teeth! These changes apply to emotional and physical changes such as anger, stress, or fistfights.
The emotional overhaul makes your Sim's emotions feel more serious with feelings like being Furious or being Depressed.
You can now choose for your Sims to have 1 of 16 personality types that affect your Sim's interests, hobbies, emotions, and social acuity.
Get the mod here:  Slice of Life by KawaiiStacie
7. Srsly's Complete Cooking Overhaul by SrslySims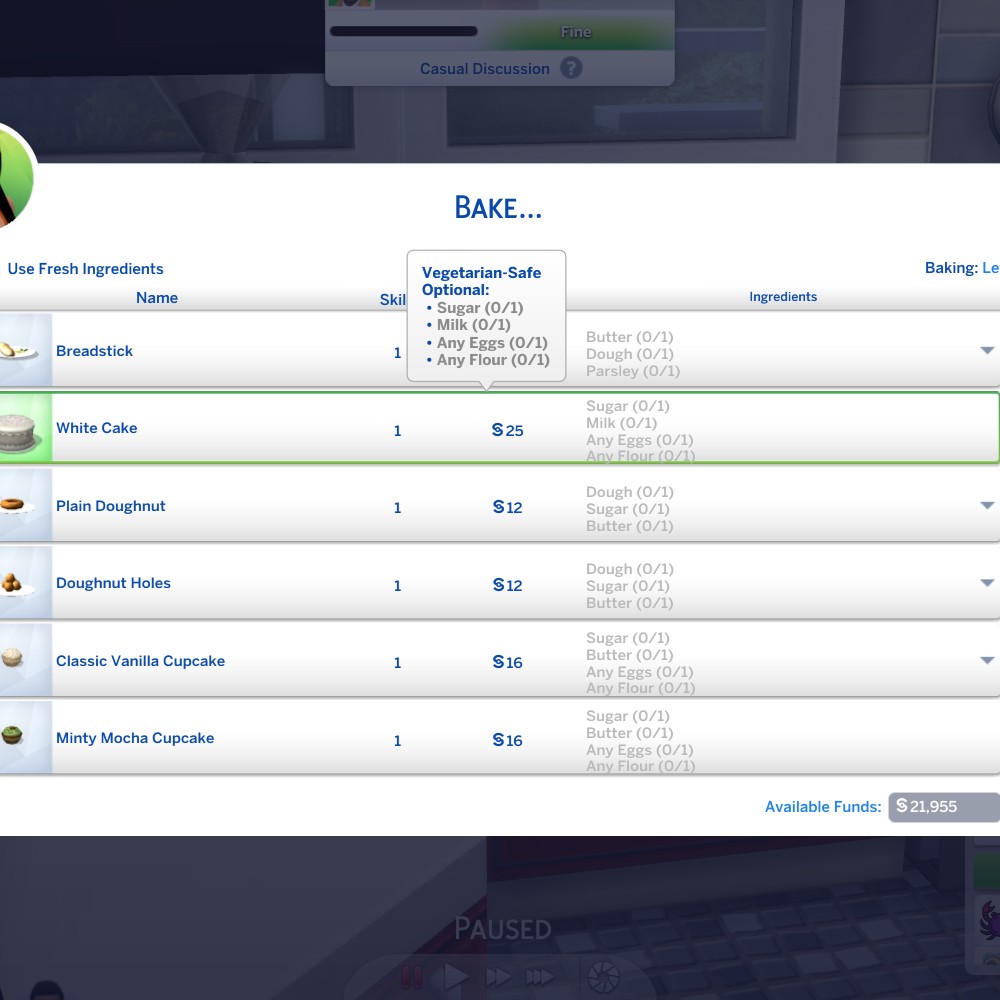 A look at the new, improved and corrected Baking recipes courtesy of SrslySims.
This mod takes the Cooking and Baking skills and breathes new life into them through new and expanded recipes. Your Sims can now go grocery shopping for ingredients that they don't have either through the phone, computer or by going to different rabbit hole stores. Brings a touch of realism to your recipes by expanding needed ingredients and basic crafting costs based on how many servings you need to cook.
Order groceries from the comfort of your phone, computer or go out to the store yourself and pick out regular ingredients, new Single, and Packaged ingredients to craft new recipes and old ones alike. Even fetch fresh milk from your pet Cowplants!
Buy new cookbooks filled to the brim with new and exciting flavors that will put your Sim's Cooking and Baking skills to the test.
This mod redefines certain recipes from Cooking to Baking and vice versa. Birthday Cake will now be in the Baking skill where it belongs and give your Sims skill gains as appropriate.
Get the mod here: Srsly's Complete Cooking Overhaul
6. SNBank Bills by SimRealist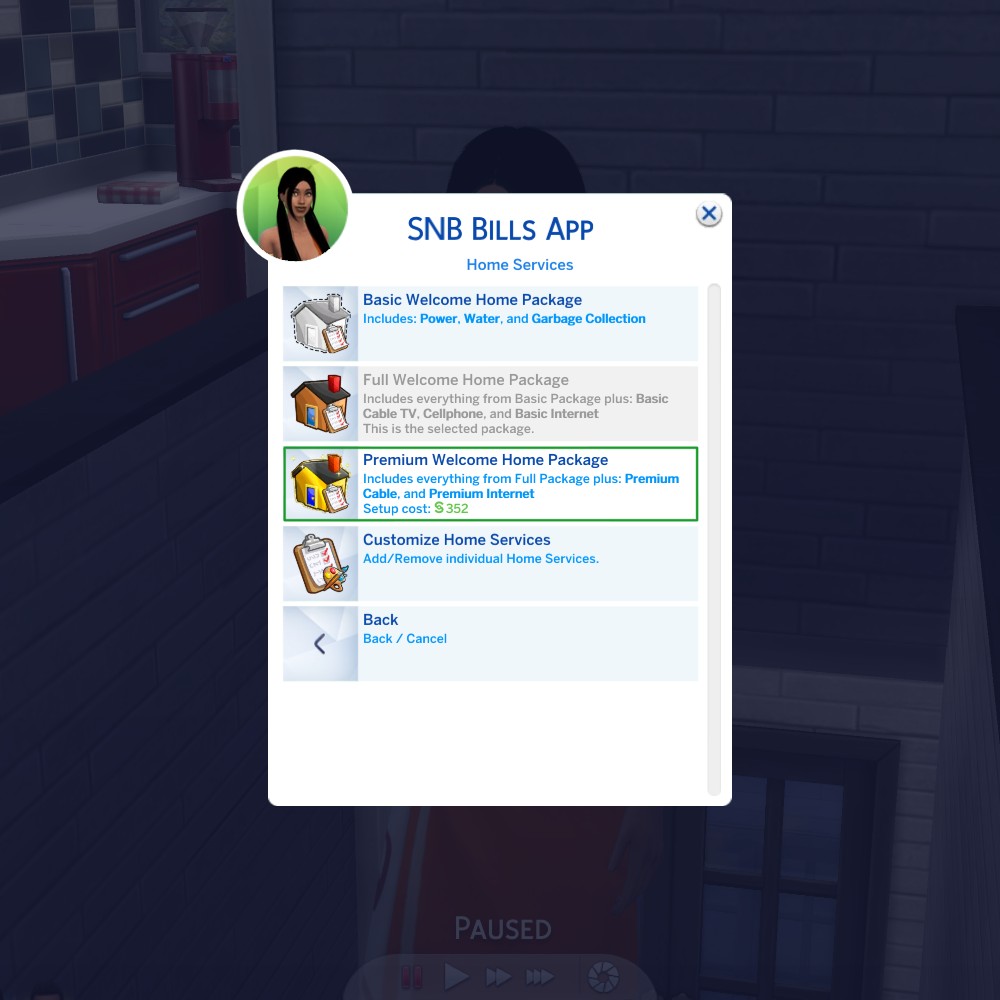 The SNB Bills app screen that shows the first time you open the app upon moving into a new lot. Home services will need to be turned on now and will be billed accordingly.
Sims seem to make a motherlode of simoleons that just pile up forever. However, with this mod, your Sim's bills will now be split up more precisely and in higher increments based on what your family uses. Your Sims can now open their own bank accounts and have a percentage of their income sent straight to the bank. Lots now have their own Property Taxes attached to them that get added to your Sim's bills.
Adds realism by giving Sims multiple choices for their simoleons with everything from child support, to welfare, and alimony.
Sims can now Direct Deposit their income straight to their bank account for safekeeping and keep a certain amount for themselves as pocket change.
Property taxes have been fixed to reflect only the cost of the Lot instead of the Lot, House, Possessions, and Simoleons. Bills are more realistic and are split into things like water, power, and cable. Utilities must be set up and are not turned on automatically when moving into a new lot.
Get the mod here: SNBank Bills by SimRealist
5. The Sims 4 Career Mega Pack by Midnitetech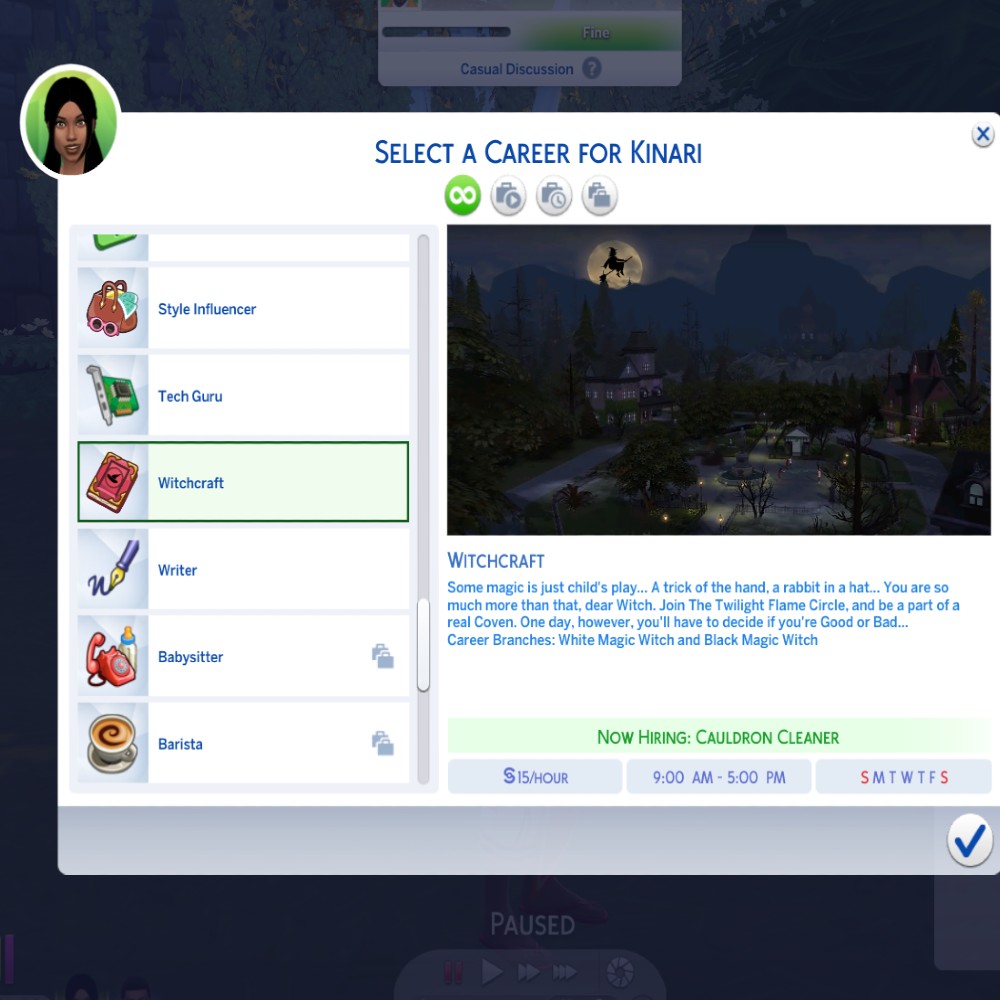 Just one of many new careers for your Sims. Send them down the path less traveled with these!
This mod adds a plethora of new careers for your Sims to choose from. Everything from a professional Witch to being a Chiropractor is possible. Your Teen Sims will also have new careers to choose from. You can download the Mega Pack of all careers by supporting Midnitetech on Patreon or you can pick through the master list and download your desired careers individually for free.
Take your Sims down the road less traveled with a career specifically chosen for them. Creative Sims can aspire to be Comic Book/Graphic Novel artists while more Logical Sims can take career paths such as Mortician or Medical Examiner.
Add one-time odd jobs to your game for your Teens and Adults to choose from like Hanging Photos, End of Tenancy Cleaning, or being a Tour Guide.
Give your Teens more choices to use their time and make some cold hard simoleons. Teens can be Private Tutors,  Lifeguard, or even a Veterinary Assistant.
Get the mod here: The Sims 4 Career Mega Pack by Midnitetech
4. Meeting New Siblings Will Change Relationship by Szemoka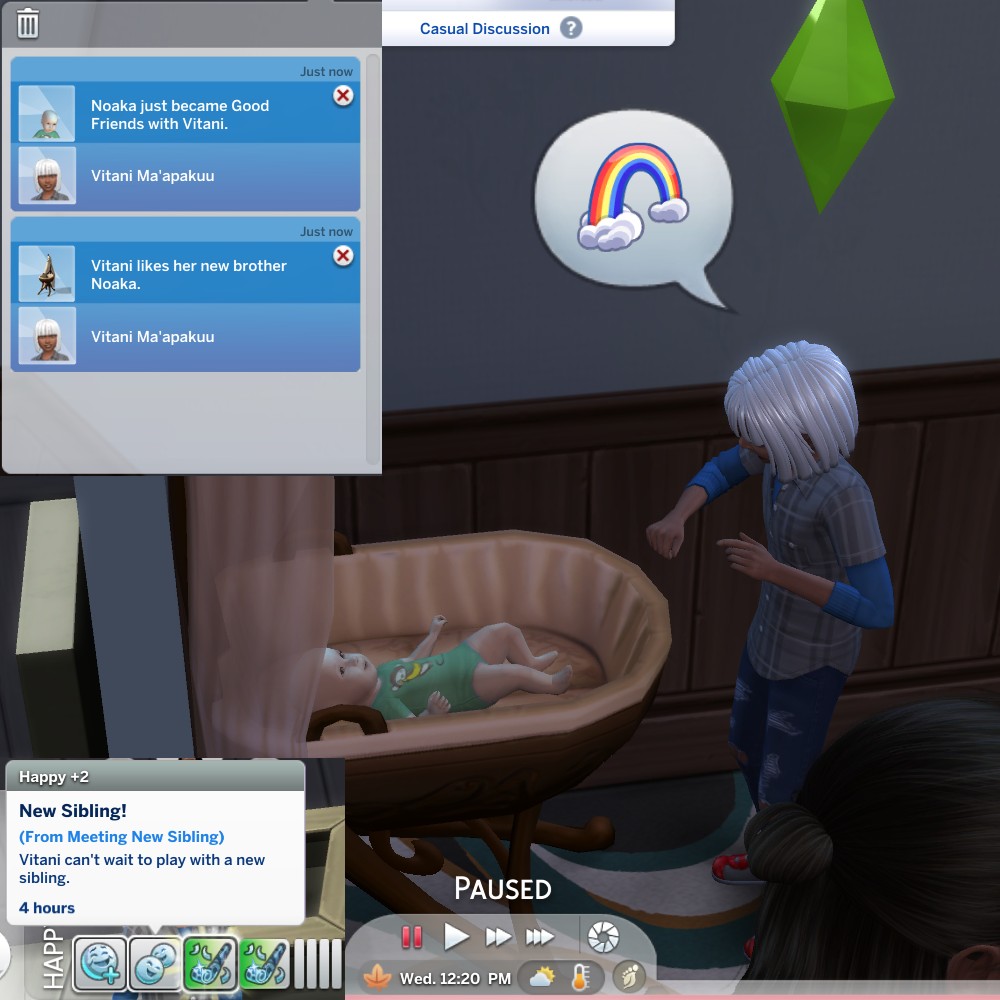 Vitani is excited to meet her new sibling, a good thing too. That's one less headache mom and dad have to worry about.
How do Sim siblings always get along? Older siblings want to see their new baby brother or sister for better or for worse. When siblings meet, they can either love or hate their younger siblings when they're brought home. Siblings will retain special relationships that relate to how they first met once they age into children.
Add some interpersonal family drama with children that aren't always thrilled about having to share their room or their parents.
Find a love-hate relationship with your sibling and work through your differences or don't!
Create in-depth stories where childhoods can be rough, not only from school or other kids but from home life too.
Get the mod here: Meeting New Siblings Will Change Relationship by Szemoka
3. Realistic Life and Pregnancy Mod by PERSEA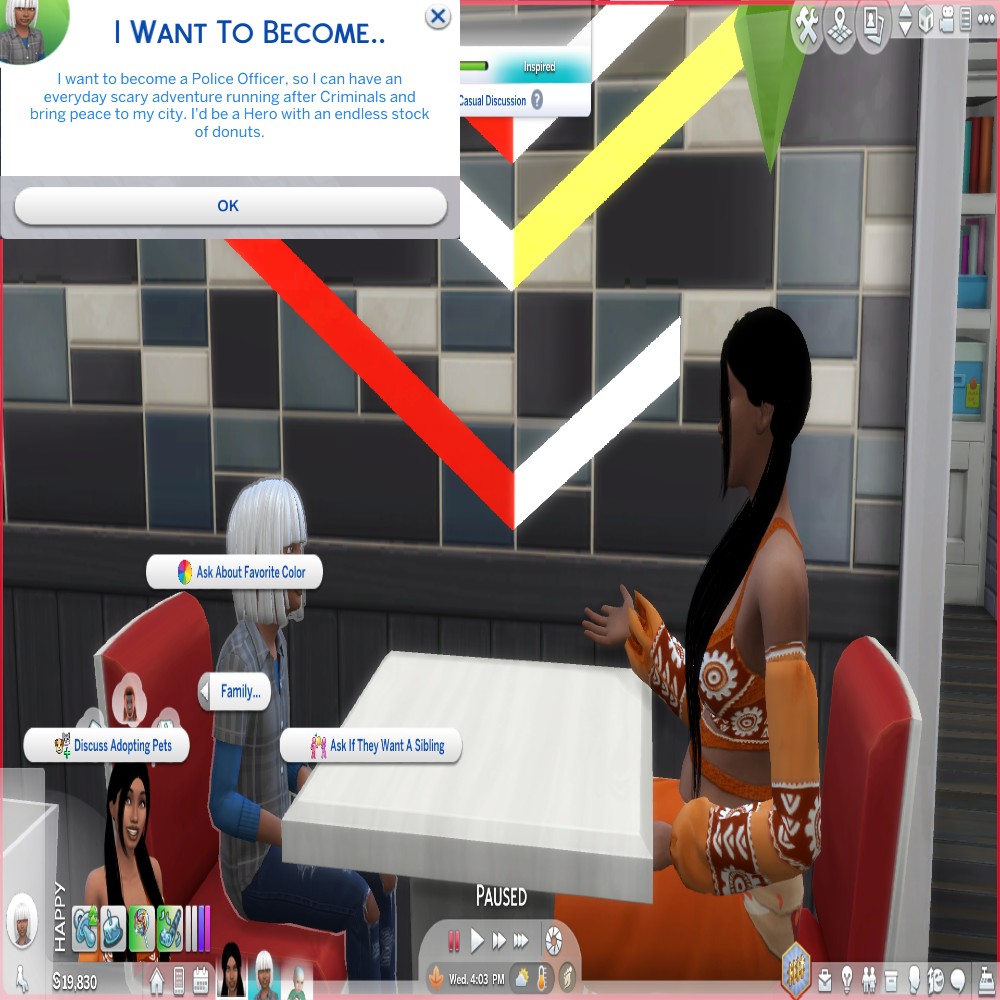 Kinari sitting down and getting to know her daughter, Vitani, a little better. What's your favorite color, my dear?
Add a host of new social interactions and moodlets for your families and pregnant Sims. Children and Teens will now have the option to ask for certain things from their parents like a New Computer or a Tattoo. Parents can ask how their child's school day was and can pressure their children into marriage from Wanting to Become a Grandparent, sometimes causing untold stress for their children. You can access this mod by supporting PERSEA on Patreon.
Ask simple questions to your family and friends like asking about their day, their plans, or their lunch. Sims can talk about their tough childhoods, talk about divorce, and adoption in a longer decision-making process. Grow closer and experience all-new moodlets.
Children and Teens can ask their parents for new objects, they may grow anxious awaiting the answer. Parents can answer positively, negatively, and neutrally as well.
Pregnancy has numerous new moodlets to describe and affect your Sim's experience. They can experience fatigue, increased appetite, or major bouts of morning sickness. Their partners can now also worry about them.
Get the mod here: Realistic Life and Pregnancy Mod by PERSEA
2. Bare; a Skintone Pack by LaMatisse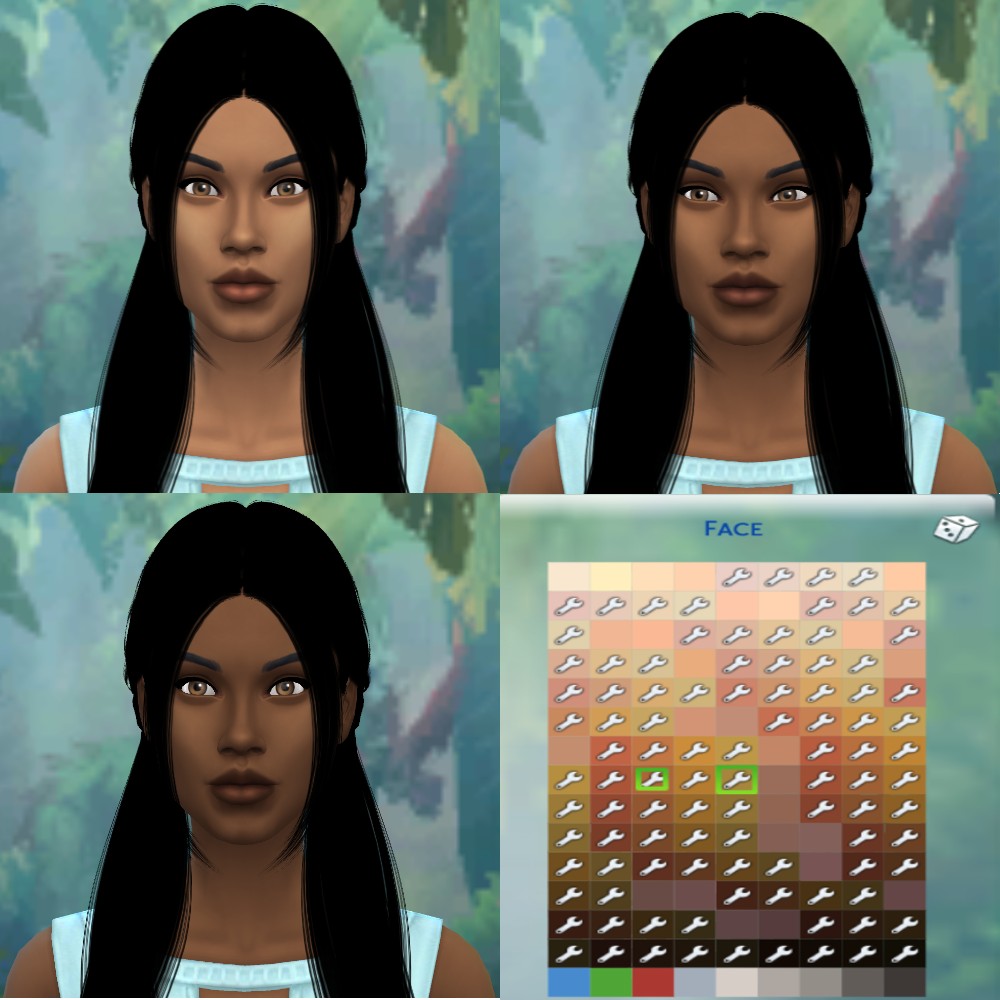 A sneak peek into the making of Kinari. Stare in awe at all these beautiful skin tones to choose from.
To have a truly realistic simulation game, everyone playing it needs to feel represented within the game world. Now your Sims can have just as much variation as you do! With 100 new swatches to choose from varying from light to deep. There are four undertones with 25 swatches each, they are Warm, Neutral, Cool, and Olive. So, crack open Create-A-Sim and make the new you!
Enhances the game's innate realism by accurately representing dozens of unique skin tones. This mod steps in where the base game has failed to make all its players feel included.
Allows players to add more variance among their Sims and create a more lively and believable world to play in. Seeing people from all walks of life is important for a culturally conscious game.
There are two options for this mod that make it accessible in different ways. You can choose either Genetic or Per Undertone. The Per Undertone option organizes swatches together in a blended array and is easy to browse in CAS, but does not pass down genetically. The Genetic option organizes the swatches alongside EA's base game skin tones and works genetically to pass down to their children. Choose only 1 version of the download file.
Get the mod here: LaMatisse's Bare; a Skintone Pack
1. Language Barriers by Frank Kulak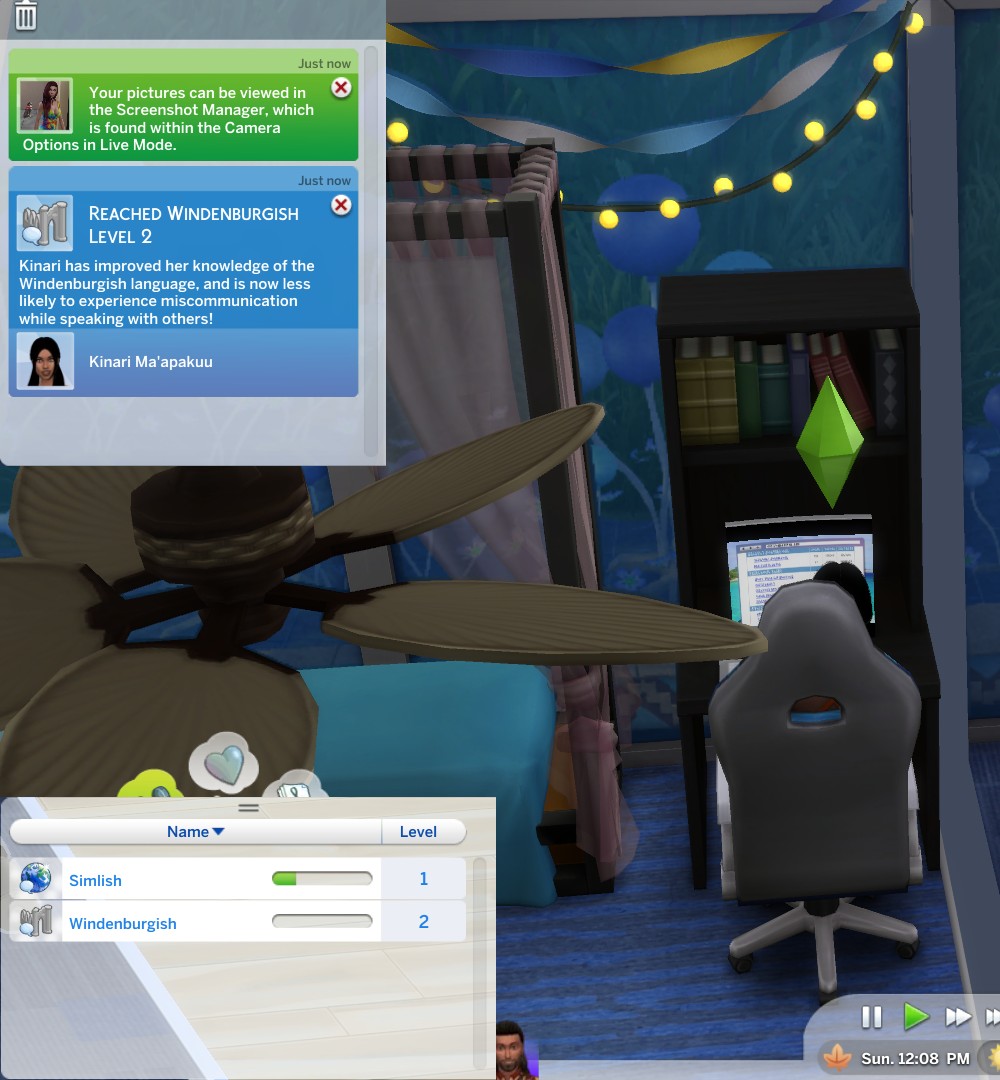 Kinari sitting on the computer and practicing her second language, Windenburgish, on Simlingo.
Last, but certainly not least, we have this brand new gem of a mod. Finally, a way to bring added depth to our games. Sims will now have native languages based on where they were born and what languages they are exposed to when they are toddlers. Sims may study any language skill that is not a native language for them. As they increase their levels in other languages, they'll be able to chat with Sulani locals, Windenburg upper crusts, and aliens from out of this world. Be careful though, not enough practice and too many bad conversations can be a life-ending experience!
This mod adds 5 languages to your game world: Simlish, Selvadoradian, Windernburgish, Toki Sulani, and Sixami. All Aliens will know Sixami while residents of certain worlds will know their respective languages. Such as Toki Sulani when from Sulani and so on.
Sims can spawn in knowing more than one language or having multiple language skills. You can adjust these statistics in the settings.
This adds a level of realism into the game like never before, having language barriers between Sims forces one or the other to learn their language to communicate with them easier. If you fail at speaking in someone's native tongue too many times, your Sim can get a +8 Embarrassed moodlet that can lead to death. You can also turn off the fatal moodlet in the settings.
Get the mod here: Language Barriers by Frank Kurak
You may also be interested in:
Image Gallery