[Top 15] The Sims 4 Best Mods For Realistic Gameplay
Updated: 16 Jan 2023 10:10 pm
Four beautiful sims, modded for extra beauty!
15. Wonderful Whims

This mod brings many features that affect relationships, menstrual cycles/pregnancy, woohoo, and several other aspects of the game. Wonderful Whims will pad out your sim's lives so they can live the life that a real human lives.
Some of my favorite game-altering additions are the boredom additions, the ability to differentiate between romantic relationships (committed/non-committed), the fully functioning menstrual cycle, fertility changes, and STDs. 
What's Great About Wonderful Whims:
Attractiveness changes

Personality/social changes

Boredom

Committed/non-committed relationships

Jealousy

Fully functional menstrual cycle

Pregnancy additions (fertility, hormonal effects, fertility treatments, donate to science, miscarriage, modify pregnancy duration)

Woohoo enables pregnancy for all interactions (avoid using condoms/birth control)

Catch STDs and cure

Sweating overlays

Very realistic, bringing real-life experiences that The Sims 4 was missing out on!
Wonderful Whims Details: https://wonderfulwhims.com
14. Sim Services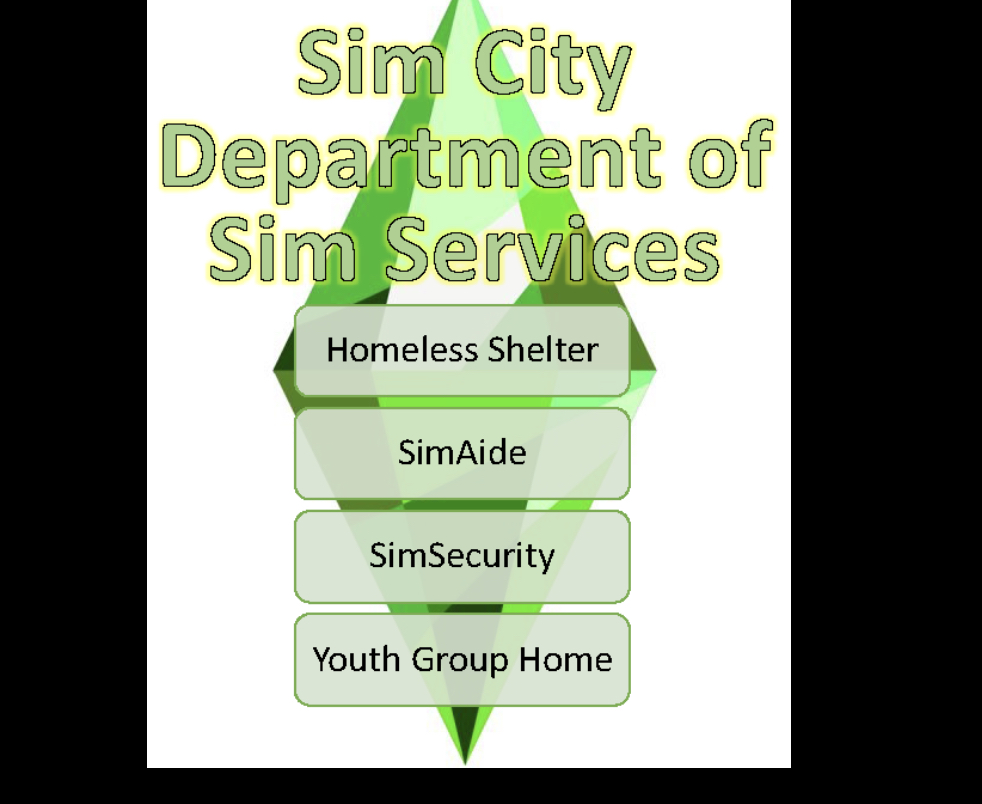 The Sim Services mod introduces the 'Sim City Department of Sim Services'. They provide homeless shelters, homes for youths with no guardians, aid for sims in need, and aid for elderly sims.
This mod brings two challenge lot traits, an aid program, and a SimSecurity benefit program. It's just like real life; here's how you help out those sims who are struggling and suffering!
What's Great About Sim Services:
Homeless Shelter Challenge Lot Trait (provide sims with protection from exposure to the weather. Sims may feel ill if they stay too long)
Youth Group Home Challenge Lot Trait (group homes provide baby, toddler, child, and teen sims with safety in a home environment. Sims may feel sad if they do not have a "real" family)
SimAide (provide benefits to sims who may be unemployed, giving them weekly benefits and resources)
Available to unemployed sims
Sims can perform odd jobs and sell crafted items for additional income
SimSecurity (benefits to elderly sims. Weekly benefits)
Realistic, for sims in need
Two new careers
Sim Services Details: https://modthesims.info/d/667435/sim-services-mod.html
13. Child Prodigies Bundle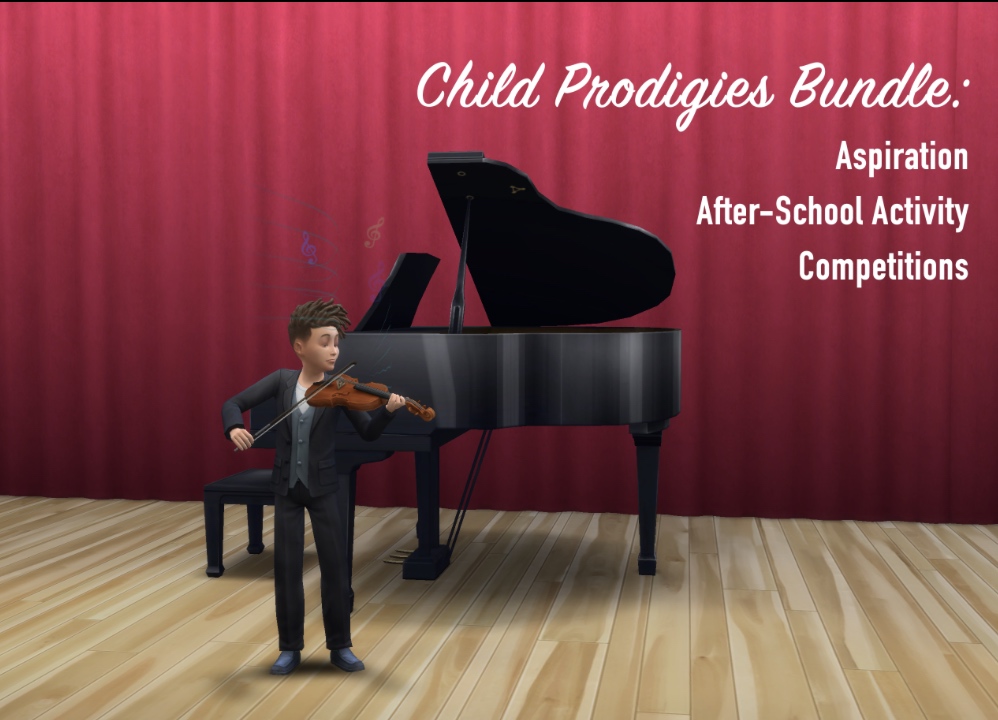 The Sims 4 is lacking in opportunities for children and teens who excel. This mod brings new gameplay for children and teen musicians who have the ability to become stars!
It comes with a new aspiration, Child Prodigy, which is for those children who want to become the finest musicians they can be. The reward is the Child Prodigy trait, which allows your sim to learn adult music skills far faster.
It also brings a Music Class after-school activity and music competitions. This will earn your sims money (and fame if you have the Get Famous expansion pack) and will win you trophies and more.
What's Great About Child Prodigies Bundle:
New aspiration
New after-school activity
New reward trait
Music competitions
Earn money and fame
Allows for gifted children and teens
Child Prodigies Bundle Details: https://modthesims.info/d/667008/child-prodigies-bundle.html 
12. Drug Mod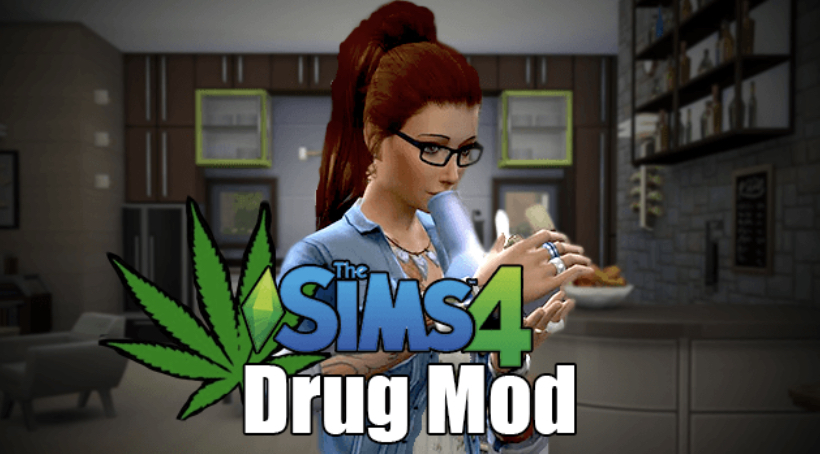 The Sims 4 Drug Mod allows your sim to experience drugs, something that, unfortunately, is very true to real life.
This mod features custom drugs and animations such as altered walking styles, moods, needs, peaks, hangovers, addiction, rehabilitation, comedowns, and more! This realistic mod features the pits and downfalls that come with use.
What's Great About Drug Mod:
Realistic
Become a dealer or make an NPC a dealer
Pits and downfalls
Addiction/rehabilitation
Lots of new animations
Drug Mod Details: https://basementalcc.com/
11.  Explore Mod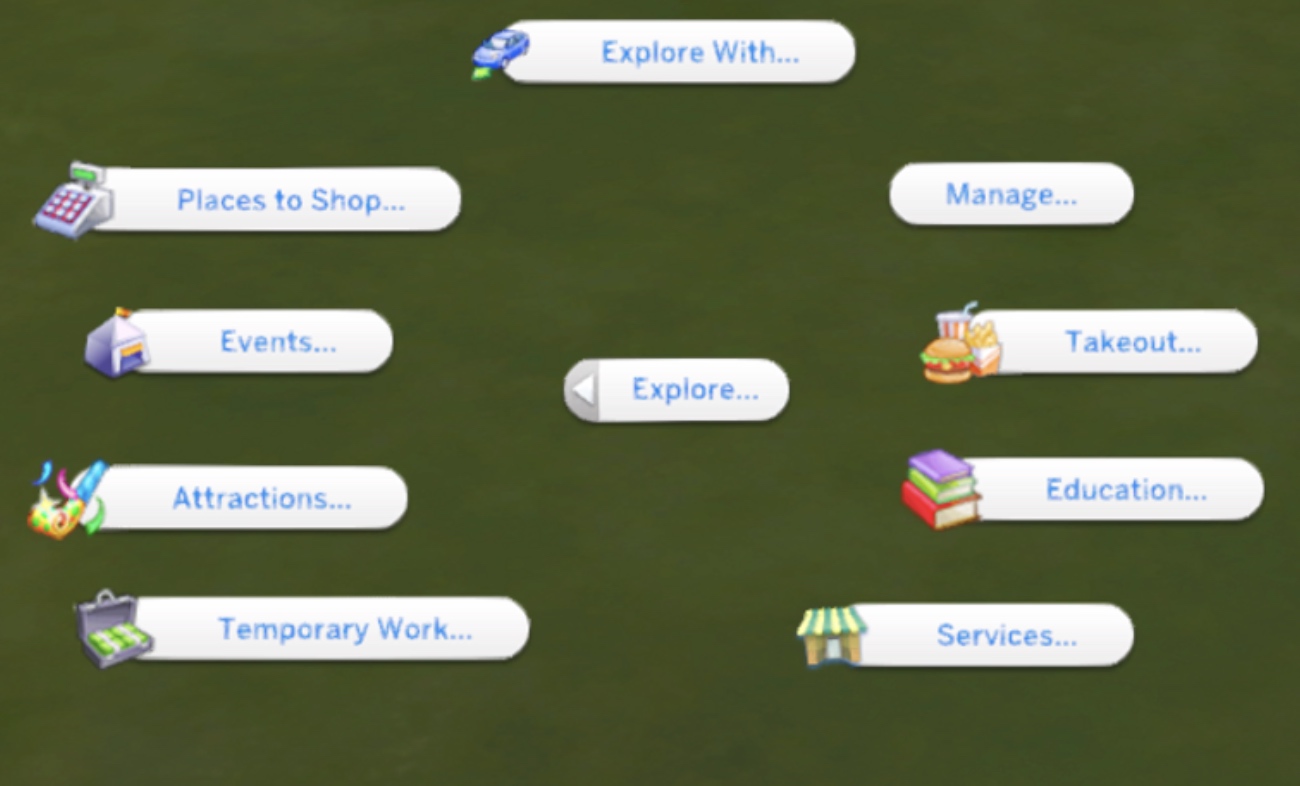 The Explore Mod is a rabbit-hole mod that lets your sims go out and explore the world, either alone or with friends. They'll have adventures, gain skills, meet people, and come back with new moodlets and more!
This makes the game far more realistic, allowing your sim to go into the world and do the same things that you do!
What's great about Explore Mod:
Entertaining activities like gambling, getting your nails done, doing temporary work (for extra §), getting takeout, experience attractions, education and more.
Get a license or a bus pass
Explore Mod details: https://www.kawaiistaciemods.com/post/the-explore-mod
10.  SimDa Dating App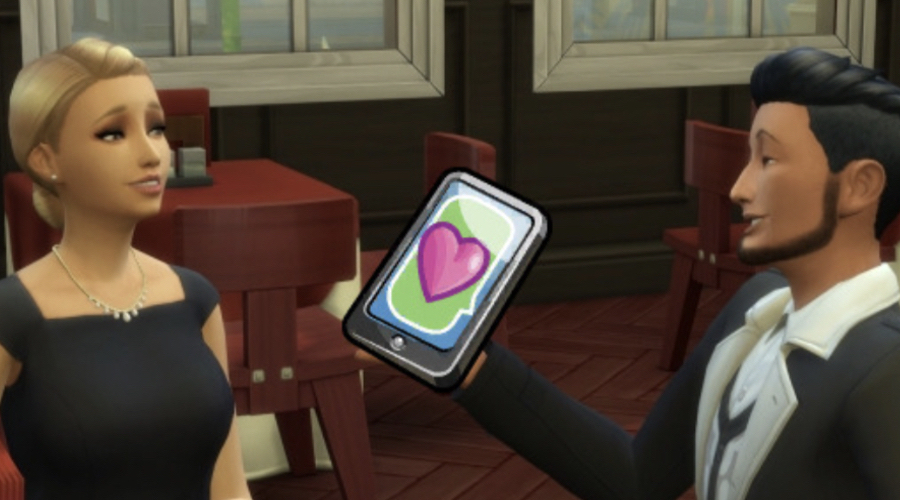 We all wish dating and finding partners is as easy as it is in The Sims 4. Well, now your sims can use dating apps just like we do. The SimDa dating app is like tinder, allowing your sims to set up blind dates, meetups and even one-night stands!
Each of these interactions has its own unique set of possibilities! You can find your soulmate, and even get pregnant by accident. This mod brings a whole new romantic aspect to the game.
What's Great About SimDa Dating App:
Dating app on your sims phone, under the social menu
Specific date (pick your sim's NPC date)
Blind date (random NPC)
One night stand (quick hookup, even with no previous relationship!)
Sims can have a bad date, a good date, or an awesome date. This can produce powerful moodlets, depending on how the date went!
Hook up calls from NPCS (takes your sim into a rabbit hole for a couple of hours, bringing them back with a smile on their face).
SimDa Dating App details: https://littlemssam.tumblr.com/post/175413426238/simda-dating-app-simda-dating-app-can-help-you
9.  Go to School Mod Pack V4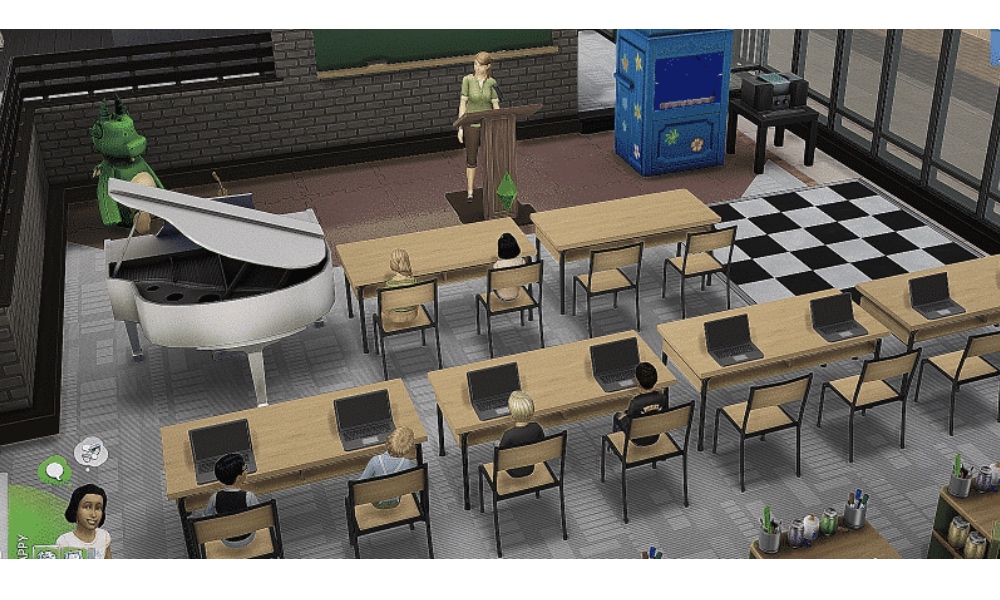 This mod, requiring the Get to Work expansion pack, makes the school aspect of the game more interactive! Your child sims will no longer disappear down the rabbit hole – you can follow them to school and help them achieve their potential!
Go To School means that your child will interact with NPC teachers, friends, and other staff. There are five different subjects that they will study, and they can complete social tasks to gain skills and make relationships.
What's Great About Go to School Mod Pack V4:
Real classrooms
NPC staff such as teachers, a principal, caterers, janitors, and classmates
School counselor that can eliminate boredom
Both high schools and elementary schools for teens and children respectively
5 subjects (personal development, problem solving, creative arts, health and fitness, and technology), each day offering a different one
Special moodlets
Activity-based goals
Unlockable aspirations
Earn emblems
New social interactions and skills
No more rabbit hole school!
Play more with children and teen sims
Go to School Mod Pack V4 details: https://zerbu.tumblr.com/post/160319209200/the-sims-4-go-to-school-mod-pack-v4
8.  Extreme Violence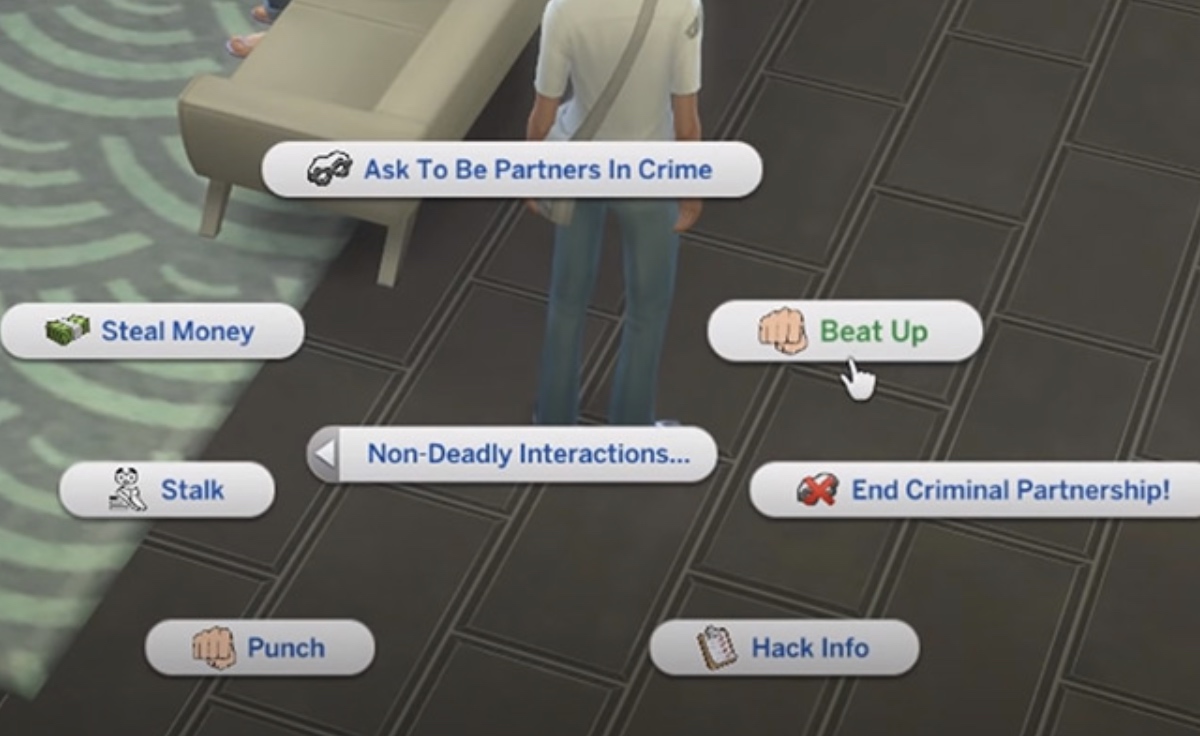 This mod brings violence, gore, and horror to The Sims 4. It comes with the ability to murder other sims in a variety of ways, as well as other illegal activities including drugs and gangs.
This gruesome mod adds many different gameplay options that are realistic to the horrors that occur in real-life.
What's great about Extreme Violence:
Gruesome animations
New interactions
Blood (!)
Sims can now murder one another in various ways
Engage in illegal activities
Deal with the police
Join gangs
Acquire new traits
This mod brings a hefty dose of realism to the otherwise happy sims game. Beware– this mod is not for children.
Extreme Violence details: https://www.sacrificialmods.com/downloads.html
7.  After School Activities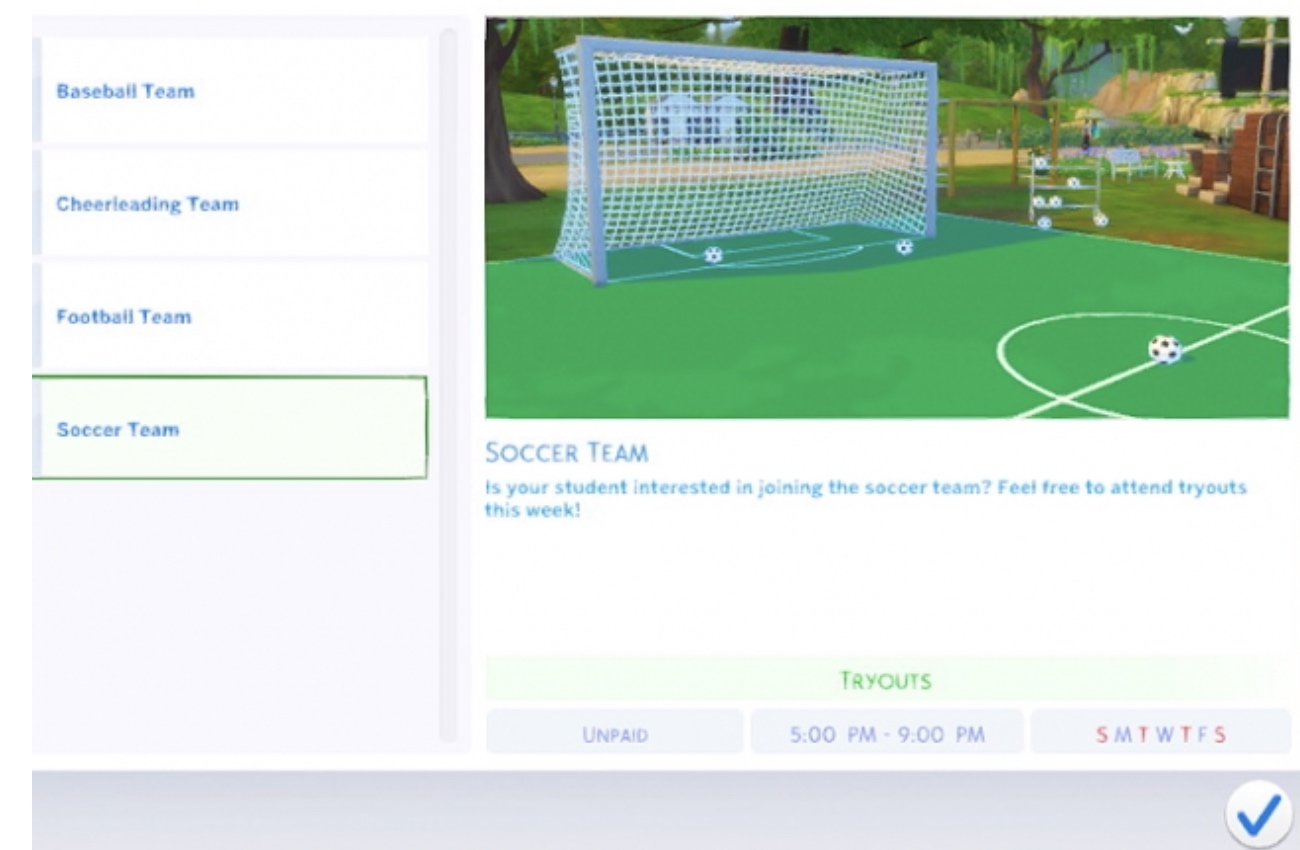 This mod fleshes out educational experiences by adding over 30 after-school programs for children and teens! Children partaking in these activities will learn skills, make friends, and even apply for scholarships depending on their performance throughout their school life.
It works well with the mods mentioned above and gives you lots of opportunities to play as your child sims. It adds a certain realism that the base game doesn't offer.
What's Great About After School Activities:
30+ programs for children and teens, weekdays after school
Begin as an applicant and progress through each program
Gain skills and obtain more scholarship opportunities
Make friends and socialize after school
After School Activities details: https://www.kawaiistaciemods.com/post/after-school-activities
6.  Life's Tragedies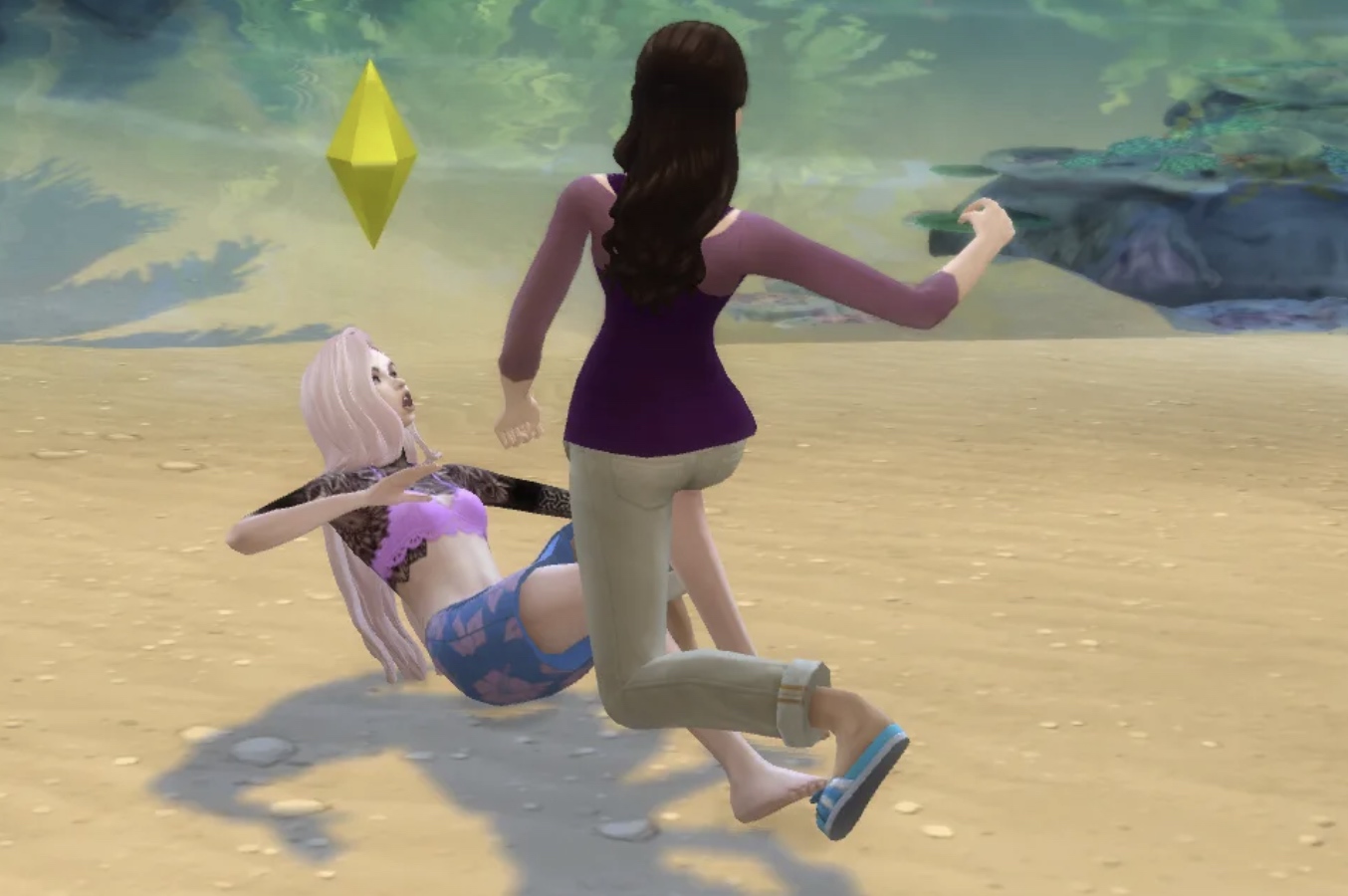 In real-life there are tragic and difficult moments that people experience. This mod encapsulates that, adding a variety of tragedies that may befall on your sim. These tragedies happen randomly, although there is the ability to decide the chance that they will occur.
This mod brings kidnappings, being run over by a car, getting jumped, and more! These life-changing tragedies will definitely make your sim's life more realistic!
What's Great About Life's Tragedies:
Random tragedies such as getting jumped, being run over by a car, or contracting a life-threatening disease
Control how often these random incidents happen
Far more realistic gameplay
Life's Tragedies details: https://www.sacrificialmods.com/downloads.html
5.  Slice of Life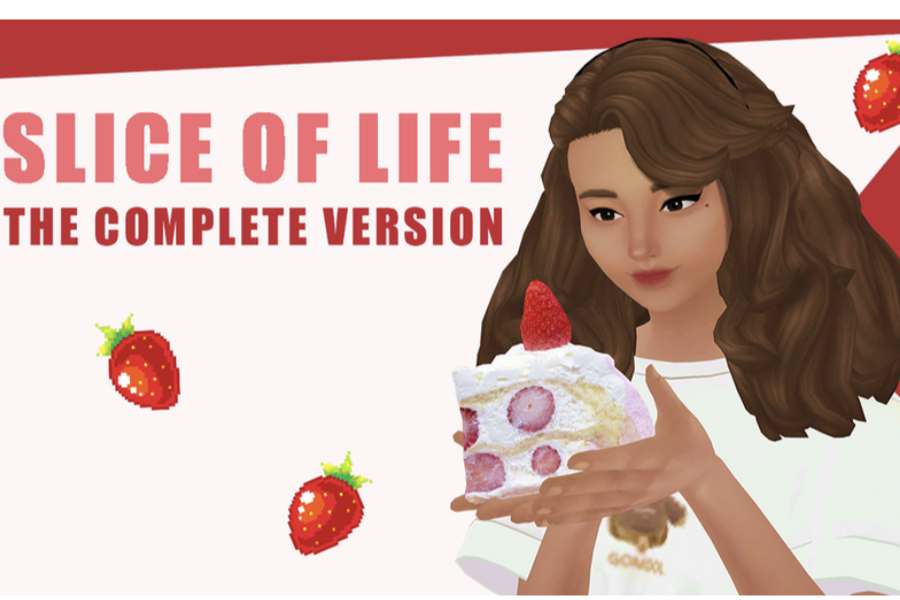 Slice of Life is an incredibly popular mod that brings tons of realism to your game. It changes your sims appearance (based on mood), personality, and fleshes out the way they interact with others.
Your sims will be able to get drunk, have their period, and more! This is definitely a must-have mod for those of you who think The Sims 4 can be a little naïve.
What's Great About Slice of Life:
New emotions
Appearance can change based on mood (blushing, sweating, bruises)
Getting drunk!
Menstrual cycle
New interactions
New moodlets, affecting mood greatly
Custom Traits details: https://www.kawaiistaciemods.com/post/slice-of-life-mod
4.  SNB – Sim National Bank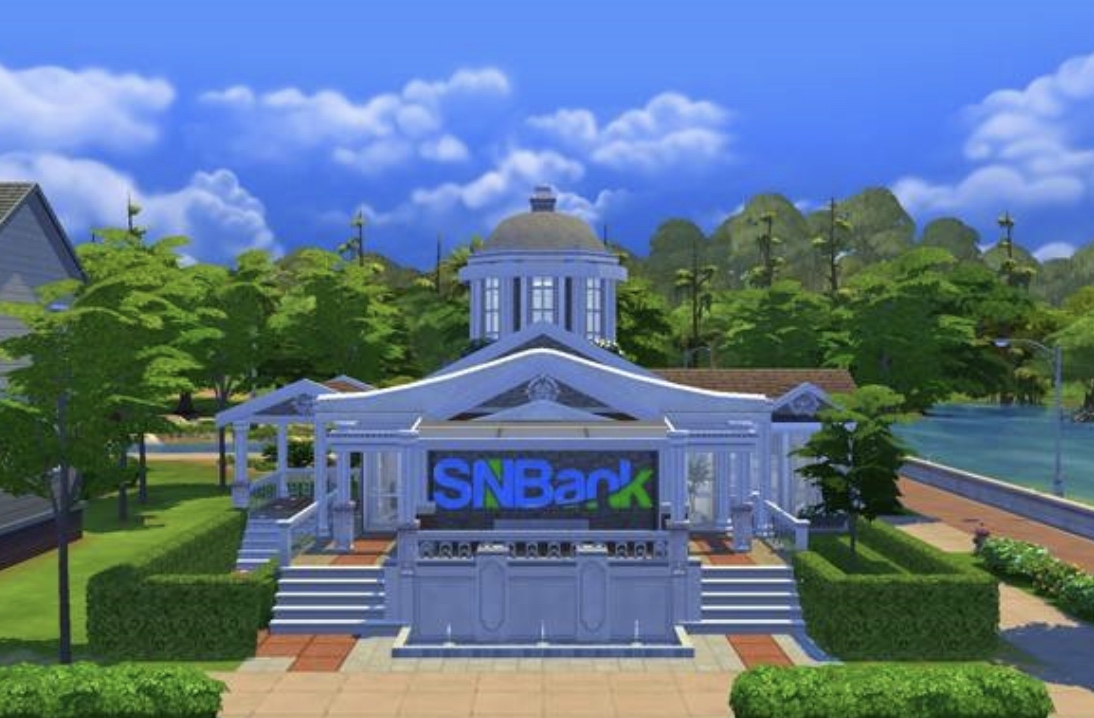 With this mod comes an entire banking system that changes the way your sim's finances are handled. It allows you to input personal funds into a bank account, so that it stays separate from household funds.
This is a great way to keep track of spending and pay bills! It's super realistic, and there's even a custom bank lot!
What's Great About SNB – Sim National Bank:
Sims can manage bank accounts, take out loans, pay bills individually, and more
Main account for each sim in your household that has access to a cell phone
Direct deposit for income (career pay, freelance pay, royalty income and lifestyle brands income)
Basic death handling
SimoleanGram on the phone
Fabulously Wealthy and other Monetary Aspiration Support
Autopay within Bills
Property Tax settings
Thermostat costs, pay rent, collect child support, custom alimony system, government benefit programs and more
SNB – Sim National Bank details: https://www.simrealist.com/snb
3.  Memorable Events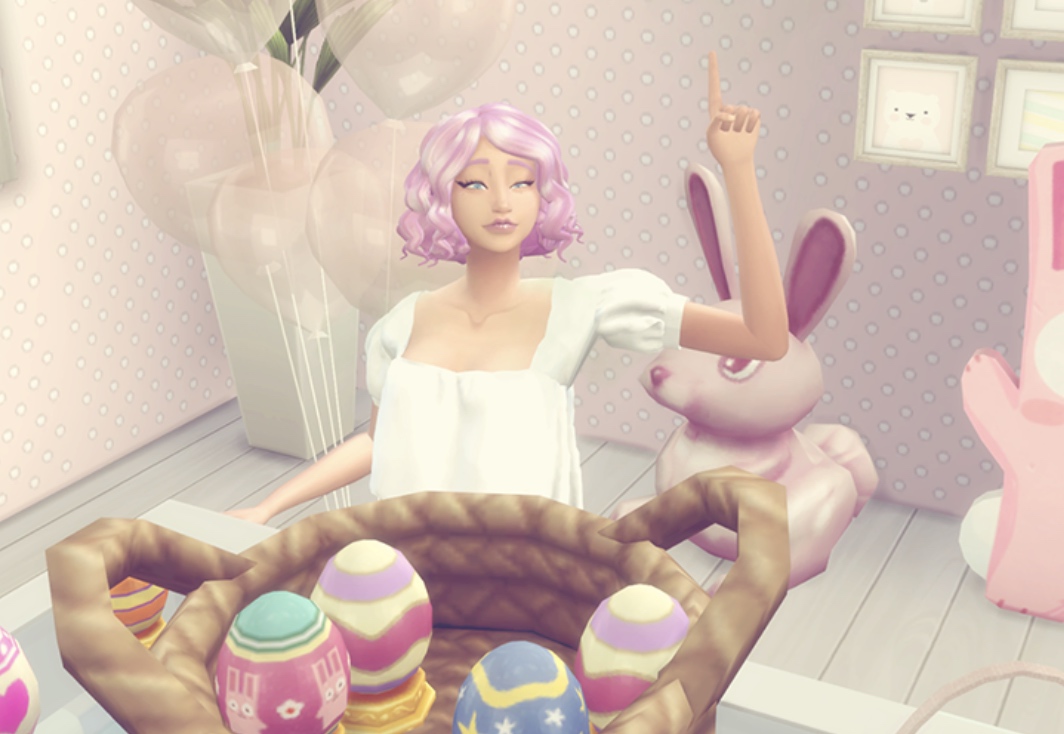 This mod adds 40 new social events to your game. The events included are key events in everyone's lives and our sims definitely deserve to experience them.
This is a mod that mimics real life in a way that the base-game events don't, creating emotions and memories that differ from event to event.
What's Great About Memorable Events:
40 new events such as baby showers, stag parties, engagement parties and more!
Seasonal events are much more realistic
New items and moodlets
Create memories
Just like real-life
Memorable Events details: https://www.kawaiistaciemods.com/post/memorable-events-mod
2.  Mental Health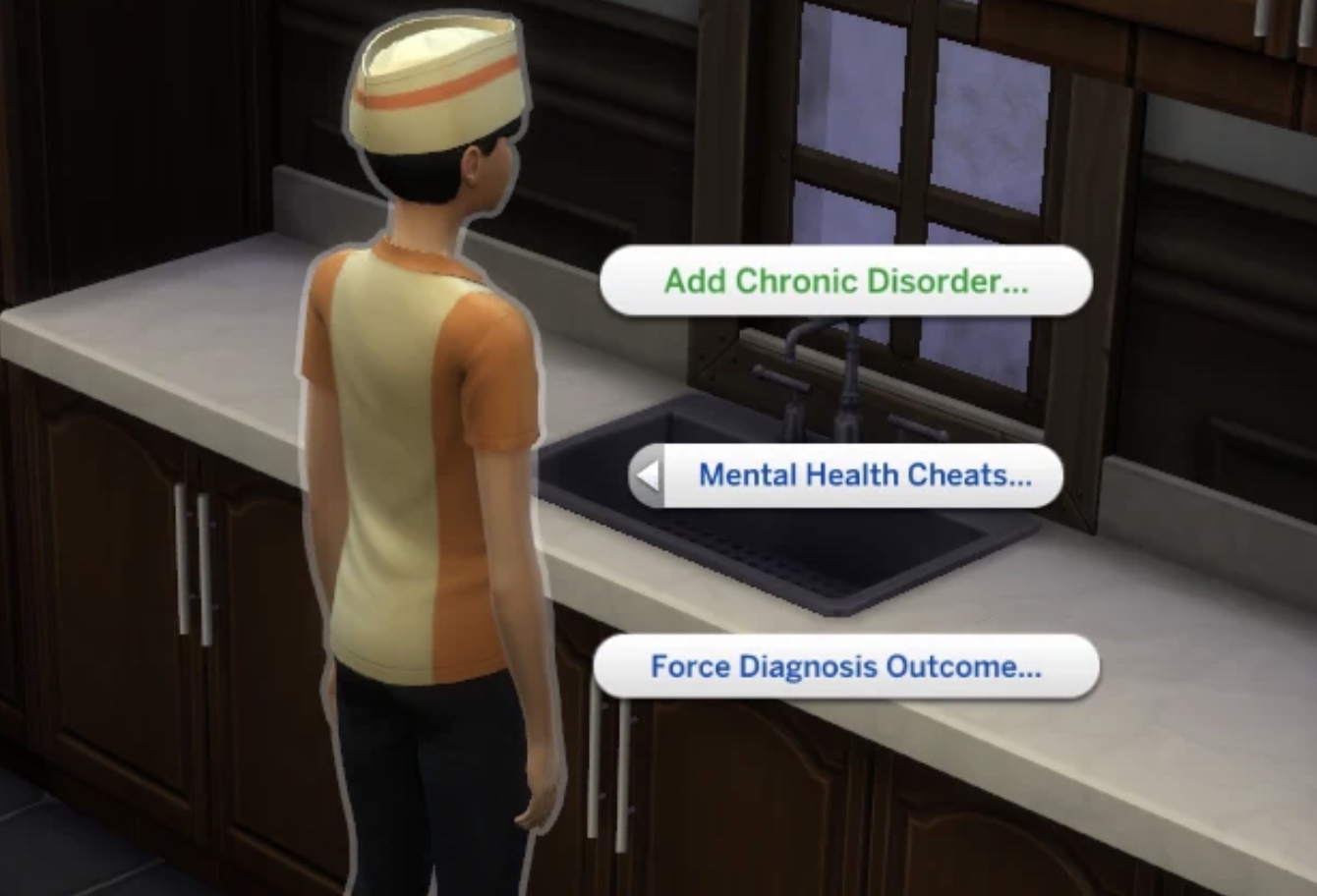 This mod adds a complex mental health system into the game that allows your sims to struggle with mental health difficulties. Sims can now suffer disorders such as clinical and general depression, anxiety, OCD, eating disorders, and more.
These chronic disorders can be cured and managed by visiting a psychiatrist and getting meds or therapy sessions. This mod is incredibly detailed and definitely represents these illnesses well, making for a very realistic gameplay experience.
What's Great About Mental Health Mod:
Lots of mental disorders represented (depression, anxiety, OCD, eating disorders, and more)
Psychiatrists
Medications
Therapy sessions
Serious, real-life illnesses
Very complex and realistic
Mental Health Mod details: https://www.patreon.com/posts/41976388
1.  50% lower salaries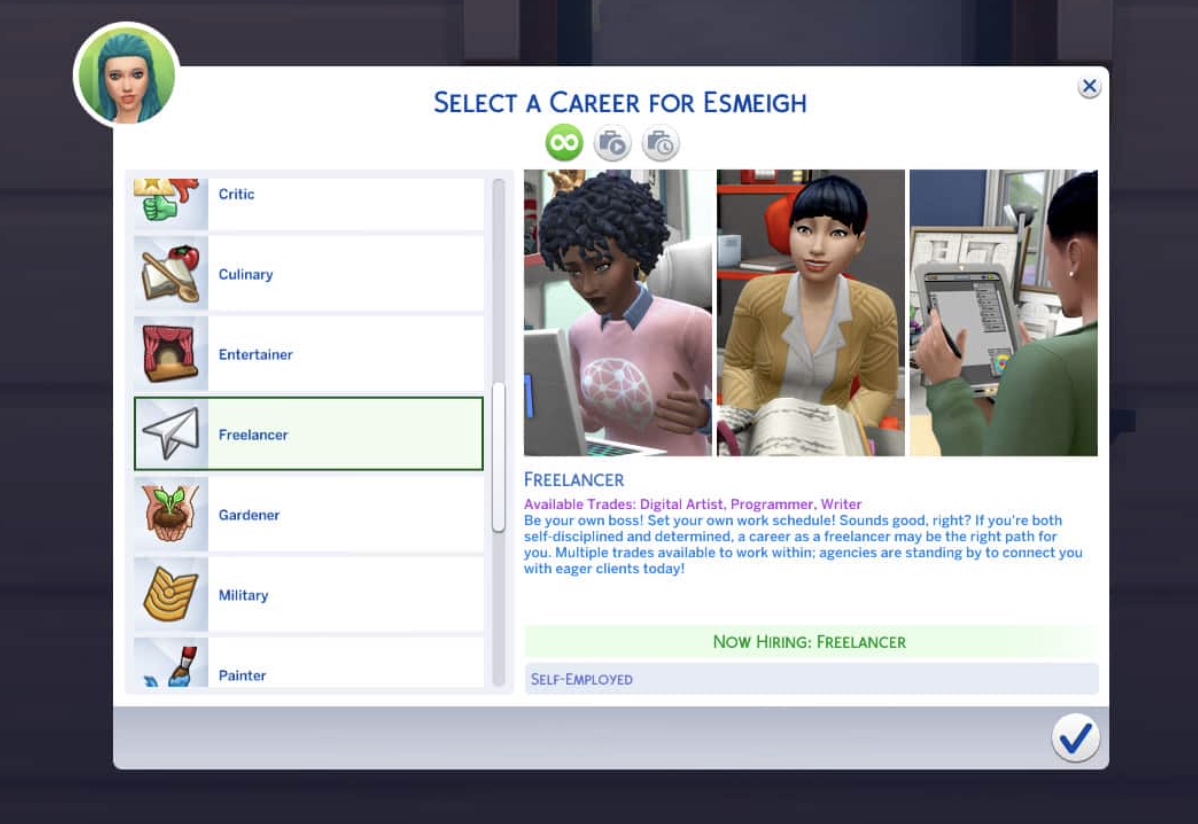 If you ever feel like your sims are paid extremely well, you're not wrong. While we in the real world are struggling, our sims are living a cushy life! 
This mod will half your sim's salaries, making for a slightly more difficult, realistic game. You'll have to be more frugal, though!
What's Great About 50% Lower Salaries:
Makes the game more challenging
Cut salaries to match real-life salaries
Very realistic
50% Lower Salaries details: https://modthesims.info/d/609496/realistic-prices-lower-career-salaries.html
You may also be interested in:
Image Gallery