[Top 15] Sims 4 Mods to Make the Game More Fun
Updated: 03 Jul 2020 3:10 pm
Mod your game to hire live-in nannies for your 7 toddlers!
15. Food Delivery Service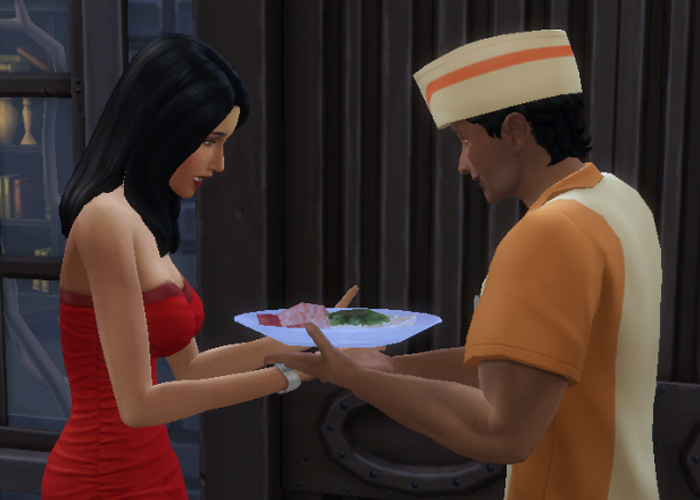 Cooking in the Sims takes a long time. Spending 4 hours to make some nasty eggs just isn't worth it, so order in! This mod is a huge upgrade to the pizza delivery service, and we love it.
How the mod makes things more fun:
You can order meals that you otherwise would not be able to make and it's so nice. Fancy dishes your sim doesn't have the skill to cook are available at the press of a button. Lobster dinner here we come!
Ordering pizza gets boring after a while. If I had to eat pizza every meal for days I'd be pretty sick of it. I have sympathy for you Bella Goth… here's a beautiful $40 dinner.
Making friends with or flirting with the food delivery person makes for some pretty hilarious gameplay. Look at this dude in his bright orange uniform and that diner hat. What an absolute unit. 
Get the mod Here.
14. The UI Cheats Extension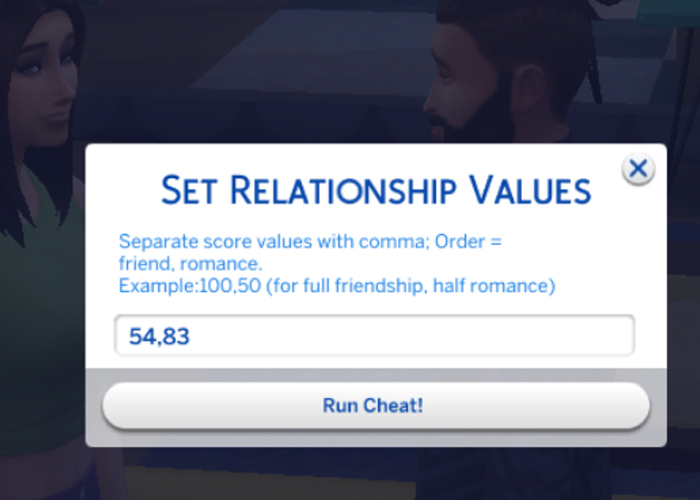 Using cheats codes in your game can help you rack up tons of money, build relationships instantly, and quickly build storylines. This mod makes typing in long, annoying cheat codes a thing of the past! Now you can make your sim a level 10 Rocket Scientist in five seconds. Excellent.
How the mod makes things more fun:
The relationship cheat code is long, confusing, and kind of tedious to type in repeatedly. This mod is so simple to use it's like a dream come true. Just right click on the Sim to change your relationship and then enter in a number to instantly increase or decrease the bar! This works with friendship and romance relationships. Go from stranger to husband in just one hour!
You can drag up your needs bars! Seriously - just click on your hunger or energy bar and drag it higher. Just drag that hunger bar up, keep hacking into the Landgraab trust fund, and live your best life.
Probably the coolest part of the mod is how easily you can complete skills and job/school tasks. Just right click on a skill and type in the level you want! If you're in a university, have a job, or want to get through an aspiration quickly, right click on a task and complete it with ease. Nobody plays the Sims to watch virtual people do homework. Cheat away!
Get the mod Here.
13. Chat Pack Mod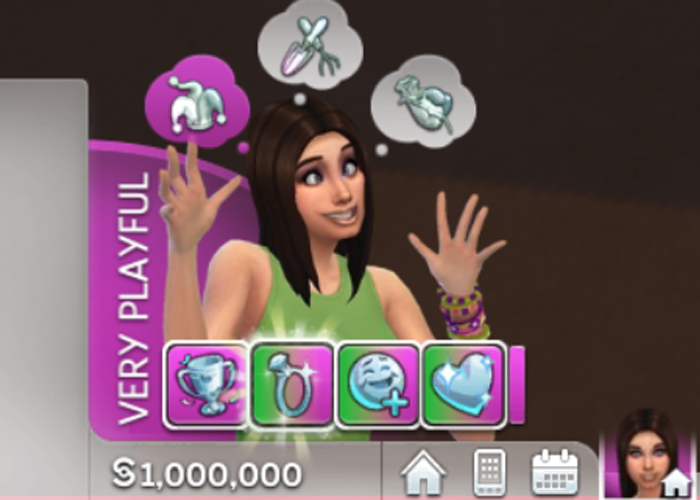 This mod adds realistic, fun, new social interactions, and some come with special moodlets! These added social interactions are so real and so relatable they are guaranteed to make your gameplay more lively!
How the mod makes things more fun:
All of the new interactions are things we're used to hearing and saying in real life. With this mod, engaged sims can 'Discuss Honeymoon', elderly sims can 'Nag for Grandchildren', and children can 'Ask Where Babies Come From', just to name a few!
When going to download this mod, click the 'Files' button found just to the right of the 'Description' tab. From there, you will see three different versions of the mod. The regular version includes social interactions with +4 and +5 moodlets, but if that doesn't seem appealing, you can download the 'Chilled Out' or 'Super Chilled Out' version!
My favorite part about this mod is the fact that so many of these interactions come with interesting moodlets and whims. The 'Discuss Midlife Crisis' interaction will create a 'tense' moodlet and give your sim crazy whims like spending tons of money, leaving a partner, and switching jobs! 
Get the mod Here.
12. SimDa Dating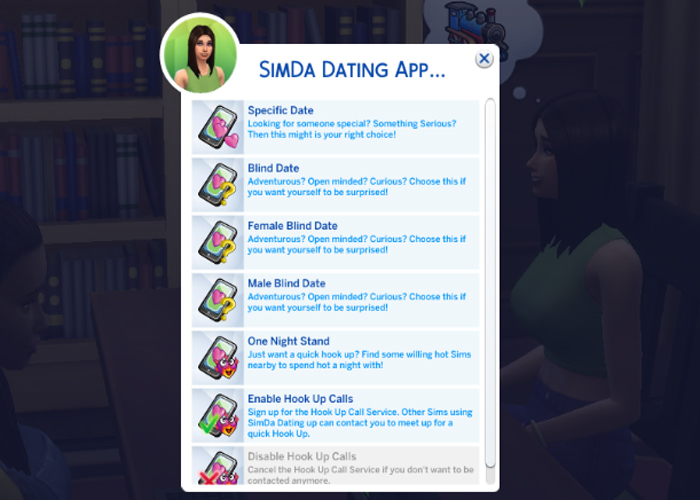 The SimDa app is a combination of all of the best dating apps in real life. You have tons of different options (as seen above), and it's a great addition to your game!
How the mod makes things more fun:
If you have one of the Romance aspirations, this app makes accomplishing the tasks so easy! You can date tons of different people easily and get the Serial Romantic aspiration done in a snap. 
If you're really trying to stir tea in your game, this is such an easy way to do so. Enabling hook up calls means you'll get random sims hitting you up all the time. You can also set up blind dates with your sim, and the default setting is programmed to be completely random. You could totally end up on a date with Geoffrey Landgraab on accident. 
There are add-ons to this app that really enhance the dating gameplay. You can change the dates to only be with townies your age, you can set your chance of getting pregnant (even from regular WooHoo), and there's even an add-on to set dates and hookups as Holiday Traditions. Making your favorite Thanksgiving tradition going out with randos makes for some hilarious situations.
Get the mod Here.
11. ATM Cards and Credit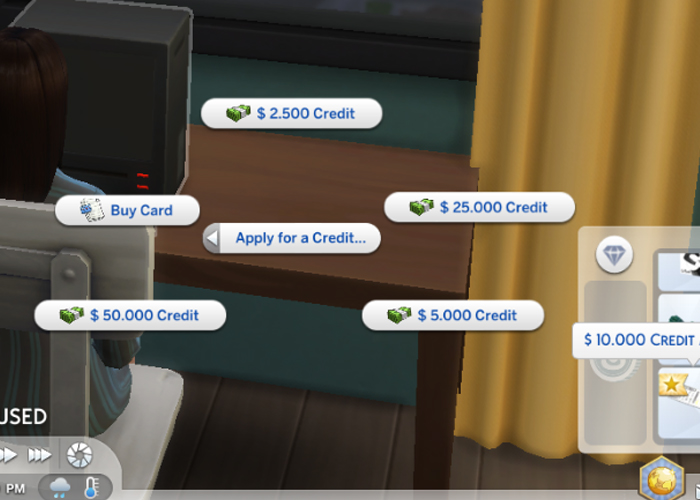 This mod is awesome for rags to riches stories. Putting your sim in insane amounts of debt and getting them to run up their credit card is something we've never seen before in this game. It's beautiful.
How the mod makes things more fun:
There's something just so lovely about racking up thousands of simoleons worth of Student Loans and then taking out a $25,000 credit to buy an ugly house. Spicing up your rags to riches stories with debt really makes the challenge harder. Get this mod to keep your sim struggling! Hooray!
There's interest! If you take out a 10,000 simoleon loan, you have to pay back 11,000 simoleons. At least you'll be able to move in next to the Landgraabs with your borrowed money.
This mod is actually awesome for its pure uses too. Taking out a loan to pay for your new family home is so sweet. Borrowing 50,000 simoleons to open a business selling violins is productive and inspiring. While it's super fun racking up 200k worth of debt, it's also really nice to just see your sims doing great in life... sometimes.
Get the mod Here.
10. Live In Services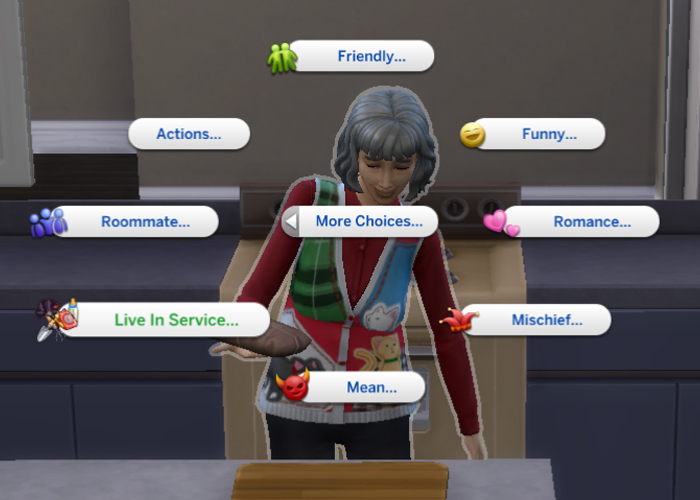 This mod is absolutely incredible. You can hire live in maids, nannies, and gardeners to help you all hours of the day, which really gives your sims time to invest in other hobbies and activities Let your live-in nanny raise your children while you pursue a lucrative career in crime!
How the mod makes things more fun:
If you have a day job you just can not have a big garden in the sims. Planting  food or flowers is a ton of fun, but taking care of it takes forever. Just make a little bedroom and hire a live-in gardener! 
If you have the money, (maybe you could take out a 50,000 simoleon credit!!) you can hire a live-in maid. She will walk around all day cleaning up after your sim, which really saves you time to get in all of that Blicblock playing and tea-stirring. Plus, you can always flirt with the maid, and start a drama-filled story in your house. So many choices!
If you have a ton of kids, it can get very exhausting to take care of all of them. In the sims, sometimes you just really want to play as a single woman with seven infants! Hiring a babysitter when you leave for work really doesn't cut it.Of course, I suppose taking care of seven infants would be difficult for anyone. Oh, and did I mention you can hire more than one nanny? This is 100% a game-changer.
Get the mod Here.
9. Education System Bundle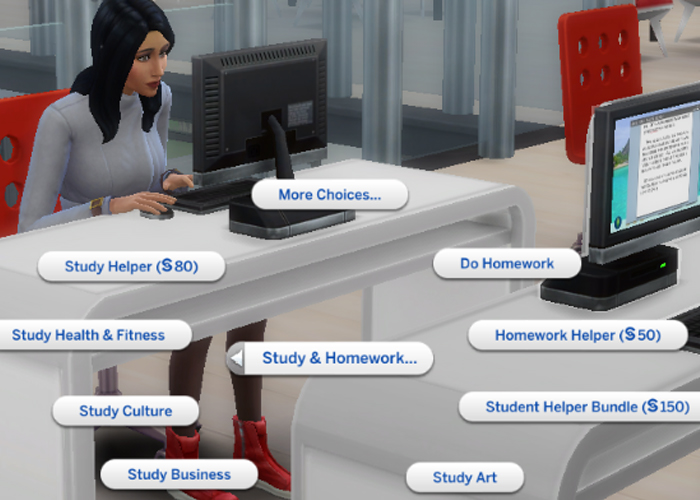 This mod upgrades every aspect of the education system. Your child and teen sims can learn from the computer, you can enroll your students in private school, you can build skills and meet friends while at school, and you can even send your toddlers to preschool! If you like to play families, this is the mod for you.
How the mod makes things more fun:
Have you ever found it kind of weird that your sims don't build any skills at school all day? I know I certainly have, but this mod changes that completely! Now you can build skills at school, when doing homework, or by studying different subjects on the computer. 
Sending toddlers to preschool is a huge addition, especially if you are playing with no stay at home parent. You can send the toddlers to public or private preschool, and if they go to private school, they dress in their formal attire. Watching your five toddlers go to preschool in their formal outfits is too cute.
There are so many new options for what your grade school or high school student can do while away. For example, you can do your homework in class and actually raise your completed percentage!hese little additions really make the game feel more realistic.
Get the mod Here.
8. Simbay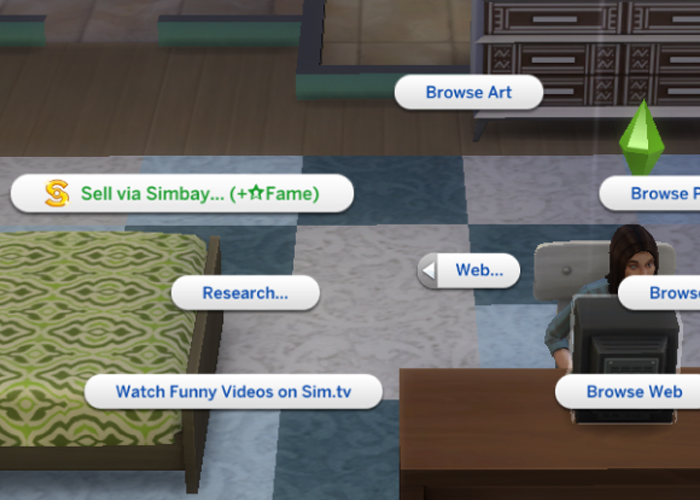 This mod adds ebay for your sims! To test it out, I used my UI Cheats Extension mod to raise my sim's handiness skill and then I crafted a ton of items on the workbench to sell. That was an absolute blast.
How the mod makes things more fun:
Selling items straight from your inventory feels so weird. It just is ridiculous for your sim to shove a huge canvas into their pocket and then pull it out an hour later and watch it materialize into 500 simoleons. Selling on Ebay feels so much more normal!
If you have the Get Famous expansion, you can get famous from selling your work on Simbay! I love getting my sims famous through really strange mediums (like writing thirty short stories and naming them all the same thing').Get your sim super famous by selling potions and other strange things on Ebay!
This is a great way to play rags to riches. If your sim is an aspiring photographer struggling in their tiny studio apartment, take them out to the park, shoot some photos, and start selling on Simbay! The amount of money you receive will increase as you get more skilled, so you can really build a great little business this way.
Get the mod Here.
7. Improved Relationships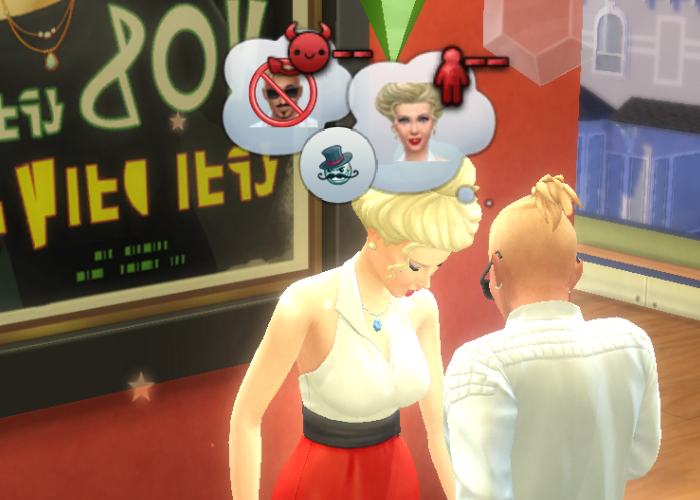 This mod completely takes relationships of all kinds to the next level, and is great for playing out storylines with lots of complicated relationship dynamics. No more breaking up with your boyfriend in the morning and marrying someone else later that day!
How the mod makes things more fun:
When your sim is around their friends, they get moodlets to boost their happiness, which is super cute. If they're around their best friend, they'll start to feel confident, and the two little sims can parade around and sing karaoke together like absolute legends. 
If your sim has an ex boyfriend/girlfriend or an ex-spouse, they will begin to feel angry around that sim. To make some crazy drama, I set up Judith Ward and Thorne Bailey together and then had them break up. When they bumped into each other at this museum, they both got ridiculously tense and angry. Such drama!
All of the new moodlets and associations that come with unusual relationships really makes the game more compelling. If your sim's relationship stays stagnant or slowly lowers, your sim will become bored! The detail and little additions in this mod really make the game more engaging. 
Get the mod Here.
6. Eating At Tables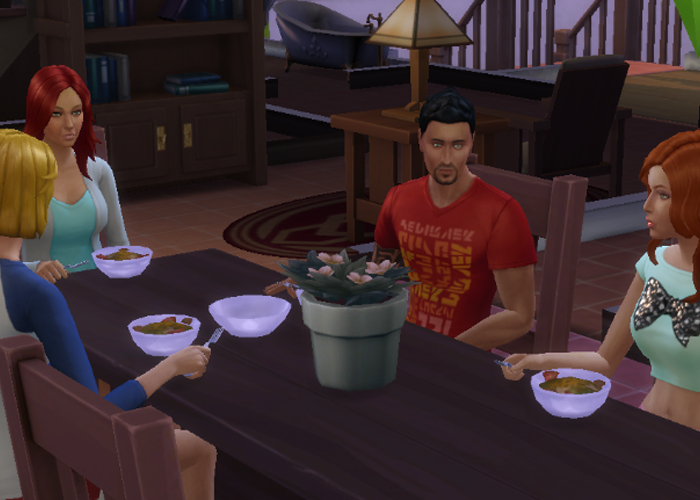 While this seems small at first, this simple mod fixes one of the most annoying aspects of the Sims 4. Watching virtual people eat fruitcake on the toilet just isn't what I want in a game. Get all of your sims eating dinner at the table together - finally!
How the mod makes things more fun:
Okay, I know this doesn't sound like a big addition, but watching the whole family come together for a meal makes me so happy. Look at all of the Calientes and Don coming together to share their garden salad. So sweet.
Christmas and thanksgiving are a lot less awkward when your guests and family all actually eat together. I can not express how cringey it is to watch your grandma eat alone outside in your pool chair. Put your dining table to use for once!
It really is the little things that make this game what it is. There's just something lovely about eating with the people you love, and you won't have to chase down Travis Scott and your sim's three kids at 11:30pm to eat cold tacos anymore.
Get the mod Here.
5. Meaningful Stories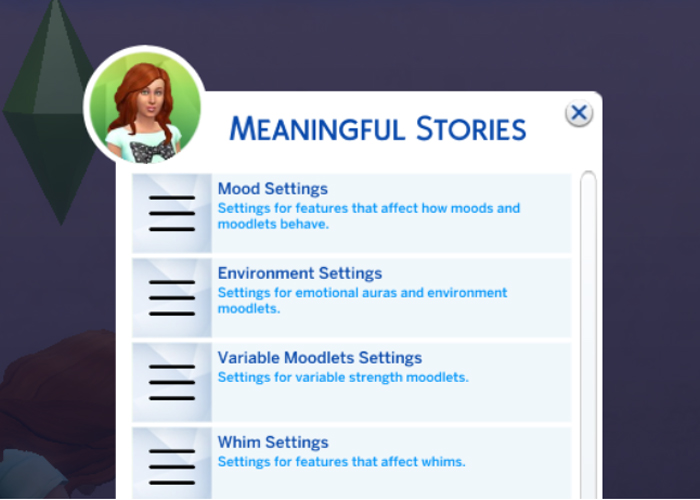 This mod pairs  well with the Improved relationship mod. You can change a ton of settings to customize how moods, whims, moodlets, and more influence your sim's story.
How the mod makes things more fun:
With this mod, moodlets and things your sim is doing in the game affects their feelings more naturally! When you get bitten by a vampire, your sim becomes more tense, and can begin to freak out. That seems pretty accurate! 
The setting menu has a ton of options. I loved being able to completely customize how my sims feel based on how unpredictable I wanted their emotions to be and how much control I wanted to have over their feelings! The customization in the Meaningful Stories mod is incredibly detailed and easy to use. 
Get the mod Here.
4. SnBank Bills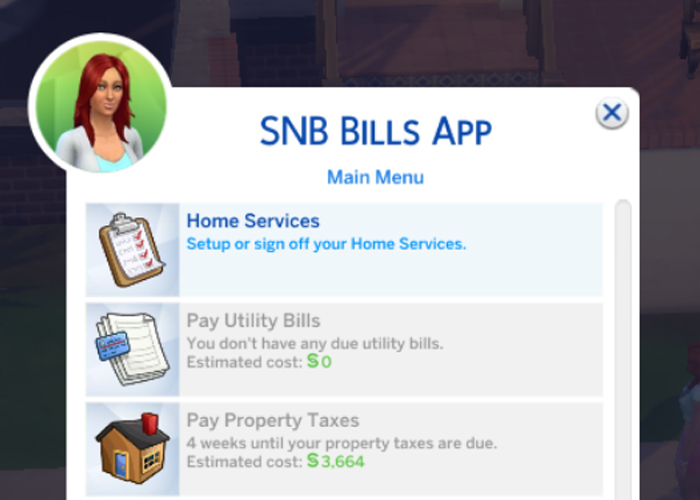 Customize your bills by dividing them into sections! You can separate your bills and pay for water and sewer, internet, electricity, trash, cable, cellphone, and property taxes individually. Plus, every time you're late paying a bill, you get a different consequence!
How the mod makes things more fun:
I'm a huge sucker for gameplay that makes the Sims feel more life-like. Things like seasons, university, and get to work are my favorite packs every single time. This little mod changes the billing system to make it more realistic, and I love it.
You can customize every aspect of the billing system with this mod! I really enjoyed raising taxes and my apartment rent to make paying it more difficult and risky. If you have some money to pay your bills, but not quite enough to pay the whole sum, you can pay individual bills. You may be sitting in the dark with no water, but at least you have internet!
Child support is another popular part of this mod, and it's a fantastic addition. After downloading SNBank Bills, you can make other sims pay child support and your sim can be required to pay child support. I love this aspect because of the story opportunities that come along with it, so if you love crazy family dynamics and interesting plots, this is a must-have!
Get the mod Here.
3. Multiple Columns In CAS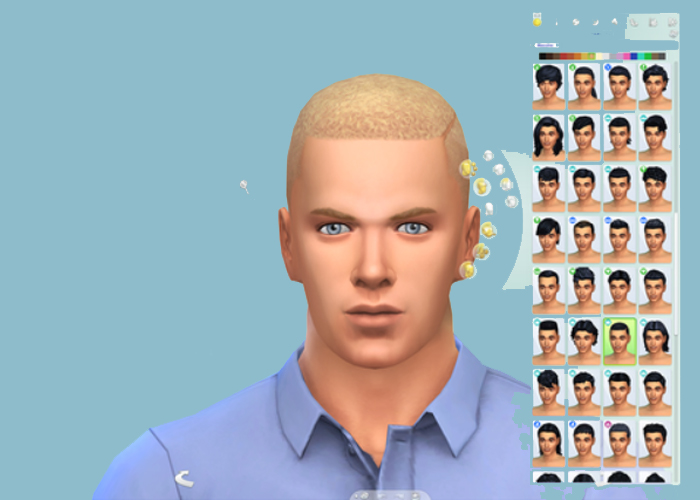 With this mod, you can add more columns for easier navigation in CAS! Upgrade from two columns to four and enjoy a better time creating your virtual people.
How the mod makes things more fun:
It's easier to compare hairstyles and dresses when you're looking through them all at the same time. If you know you want a long Summer dress, you can see the whole lot of them on the screen and decide between more options!
This is awesome especially if you have a lot of expansions, stuff packs, game packs, and CC. When you know what you want and have the exact hairstyle in mind, it's annoying to scroll looking through for forever. This saves me so. much. time. Some mods I download every once in a while to add gameplay for specific stories, but I keep this mod in my game all the time. Download and enjoy the more efficient CAS!
Get the mod Here.
2. Slice of Life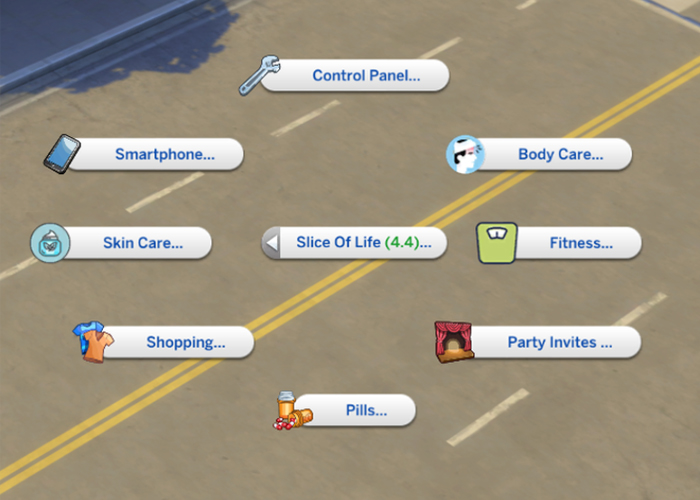 This mod is full of adorable new additions like personality types, phone apps, memories, parties, and more. The creator did an excellent job adding things that simmers truly want and need in their games, and we love it!
How the mod makes things more fun: 
The personality type system is so intriguing, and your sim's emotions, skills, career choices, and hobbies all are affected by their personality. With the personality types come enhanced emotions that really spice up the game. I loved making more dynamic characters to play with!
Sims can get acne,do skincare to prevent it,  blush when flirty, get cuts and use bandaids, and experience a wealth of other new appearance changes! Your sim may begin to feel insecure with their body type, and you can choose to encourage other sims and cheer them up. This is a huge change to a lot of my storylines, and you can follow sims through their journey to becoming more confident in themselves. Or you can just play as Bella Goth and roast the other townies - whatever you're feeling that day.
The memory system in this mod makes me so happy. When your sim has a big life moment (first kiss, wedding, death), they can remember it and gain a moodlet! If your sim peed themselves recently, they can remember back to the moment and relive their embarrassment over and over again for the rest of their lives! So life-like! 
Get the mod Here.
1. MC Command Center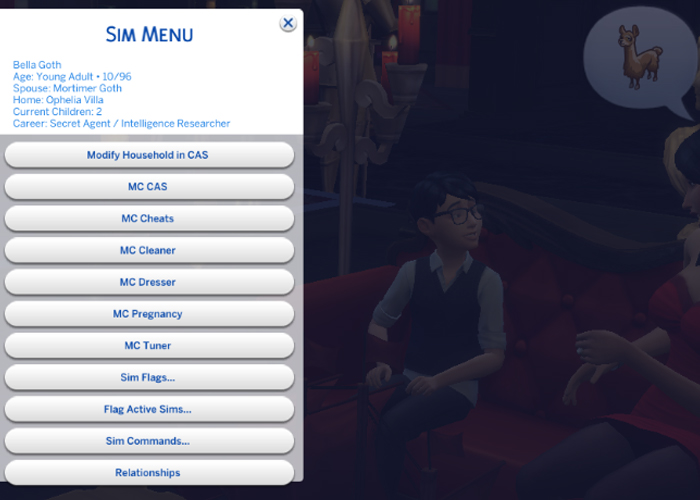 This is the mod of all mods, the top of the totem, the cream of the crop! No other mod allows this much customization and additional gameplay, and regardless of how I'm playing my game, this one stays on my computer no matter what. 
How the mod makes things more fun:
EVERYTHING is easier! First of all, you can turn off certain situations that are annoying (the monster under the bed thing for children and kicking over your kid's dollhouse, for example), which means playing the game without all of the extra weird stuff you don't want! You can even adjust which clothing items your NPCs can and can't wear so your townies don't show up in super ugly outfits to your wedding. Speaking from experience here of course.
You can keep your townies interesting. In the Sims 3, there was a feature in the options menu that allowed for Story Progression for your townies! Seeing people in my neighborhood get married, get pregnant, and live unique lives was so entertaining, and it's something I really missed when I started playing the Sims 4. In the MC Pregnancy settings, you can allow townies to get married and get pregnant, which is awesome all around. 
There is so much to do with this mod, and a ton of other mods have add-on features included that work with MC Command Center. Downloading this gives you another level of control in the game, and adds as much if not more to the game than an expansion pack. It's the biggest mod I've ever seen, the most detailed one, and one that I use every single time I play the Sims. Have fun disabling the monster under the bed and generating a town with only toddlers. Hooray for customization!
Get the mod Here.
You may also be interested in:
Image Gallery