[Top 15] The Sims 4 Best Alpha CC Creators That Are Excellent (2022 Edition)
Updated: 23 Feb 2022 10:19 pm
Beautiful sims modeling alpha cc dresses
Do you want to know how to make your sims more realistic?
The Sims 4 is a simulation game where you create characters, known as sims, and have them live their lives. You are able to choose what career path your sims follows, who your sim falls in love with, and how your sim looks. Players, however, have found that the clothing available for sims in-game tends to be either boring or they have dressed so many sims in the same clothing that it feels like a bunch of clones have taken over their game. This is where custom content creators found their calling, and one common type of custom content is labeled as "alpha cc."
Below are the Top 15 best Alpha CC creators for The Sims 4.
15. Anto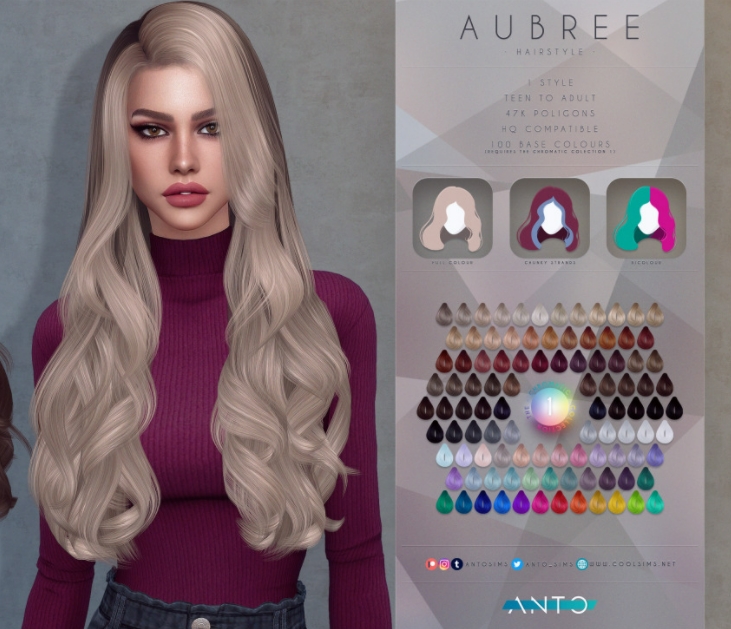 Give sims hair that can only be achieved by going to a salon
When it comes to Alpha custom content, Anto is a recognizable name for those who play The Sims and download Alpha custom content. While other creators tend to lean more toward creating clothing for sims, Anto creates amazing hairstyles with gorgeous color options that can help bring life to your sims.
I enjoy the look of custom content that looks similar to content already in The Sims 4, but Anto's hairstyles tempt me to change sides. If you want to bring life to the hair your sims have, Anto is one creator that you simply cannot ignore.
Anto: https://www.thesimsresource.com/artists/Anto/
14. Obscurus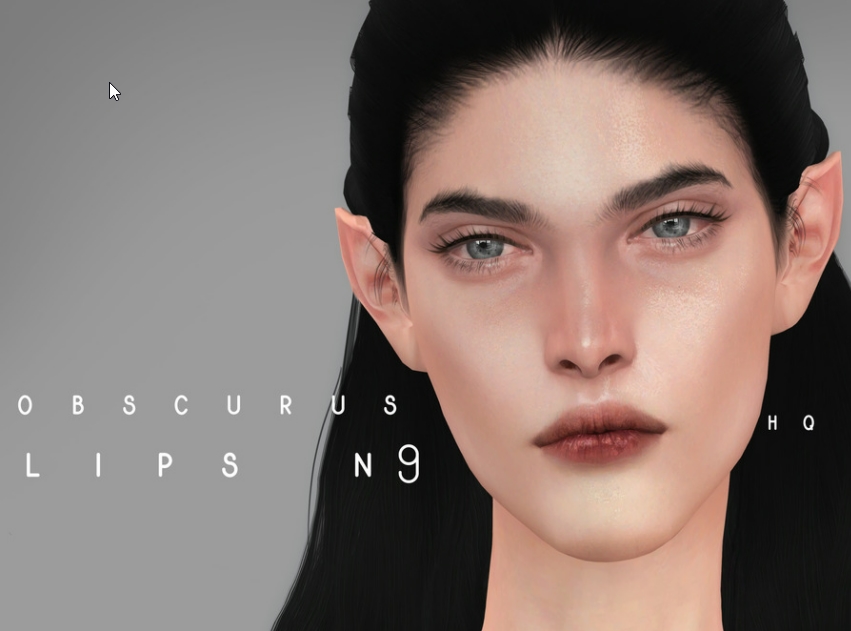 Use custom content to make sims that look like they belong in a fantasy world
Obscurus is an Alpha custom content creator whose clothing focuses on darker tones. Some of the clothing they have created gives off more of a feeling of dark fantasy. If you wanted to make a group of vampires or characters that look like they had just walked straight out of the movie Twilight, Obscurus's custom content is perfect for your gameplay.
I love the detail that goes into Obscurus's custom content. It makes the clothing and sims wearing the clothes look very realistic as if they were in a movie. 
Obscurus: https://obscurus-sims.tumblr.com/
13. LazyEyelids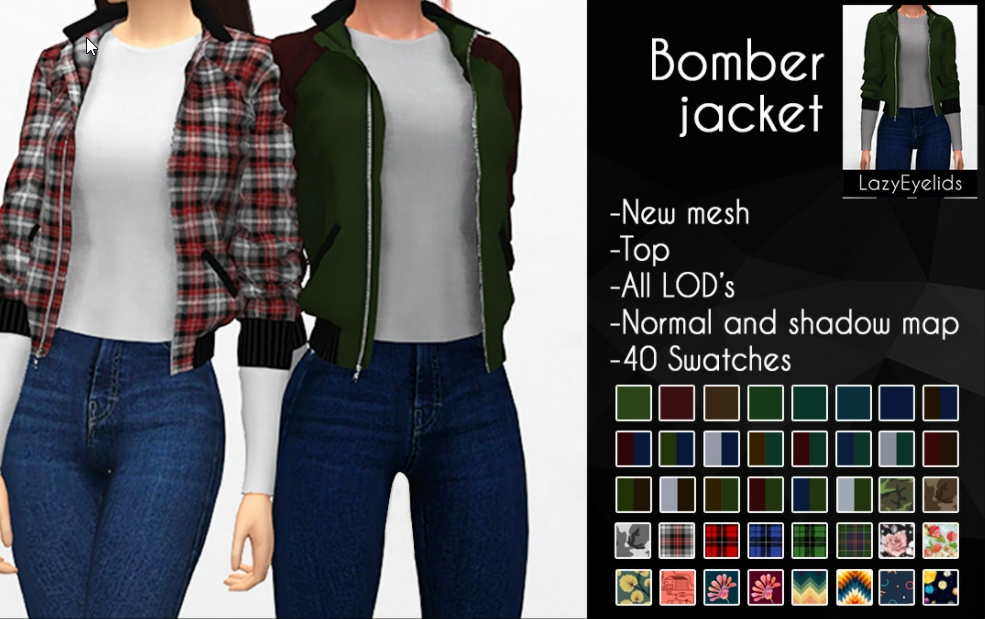 Clothing based on actual clothes we wear and brands we know
LazyEyelids is an Alpha custom content creator who makes beautiful clothing for both adult sims and toddler sims. Like with Maxis Match custom content, it can be difficult to find Alpha custom content for toddlers in The Sims 4. This is where LazyEyelids places their footing as one of my favorite Alpha custom content creators.
If you look at any of the custom content LazyEyelids creates, you will find beautiful and detailed designs and patterns that you would want to dress your sims in. They provide patterns and designs that can be either subtle or very prominent, which can help to ease some of the strain on your eyes when you have been playing your game for hours.
LazyEyelids: https://lazyeyelids.tumblr.com/
12. Pralinesims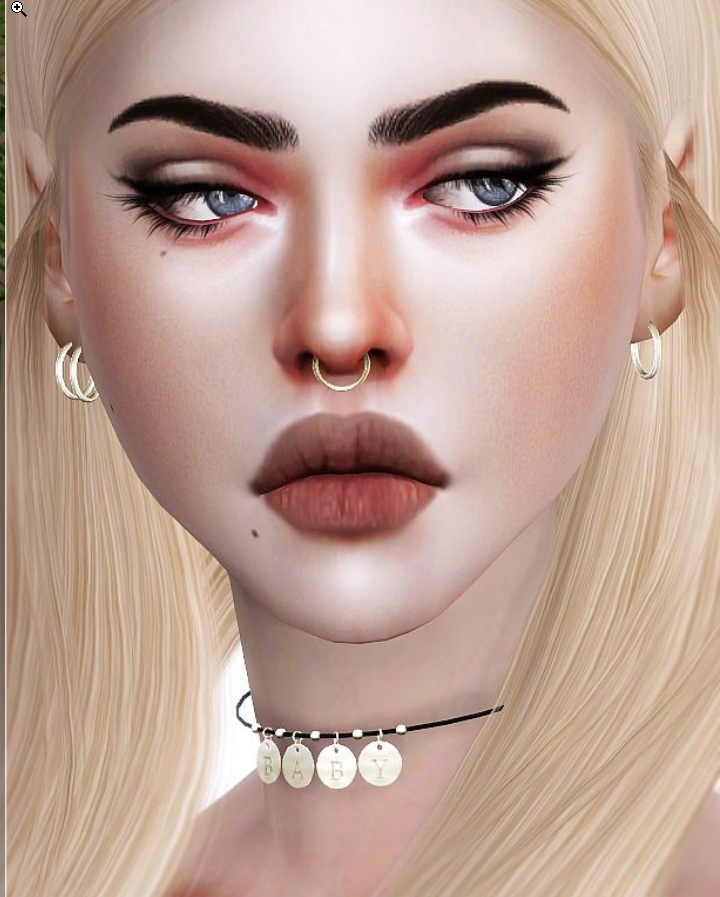 Help sims achieve a level of perfect imperfection
Another aspect of The Sims that has become popular for Alpha custom content creators is skin overlays. The Sims 4 took a more cartoonish style to the sims, and many players have wanted for their sims to look more realistic, not just in clothing and makeup but also with their skin. Pralinesims is one of the creators who creates beautiful and detailed skin overlays that help make your sims look like the people you see every day.
Most of Pralinesims's custom content focuses on skin overlays, make-up, and furniture for more realistic-looking homes. Their content tends to be very detailed, beautifully colored and designed. If you want to give your sims a look of realism using aspects like bodily curves and freckles, Pralinesims is a creator whose content would bring these to your game.
Pralinesims: https://www.thesimsresource.com/artists/Pralinesims/
11. Leah Lillith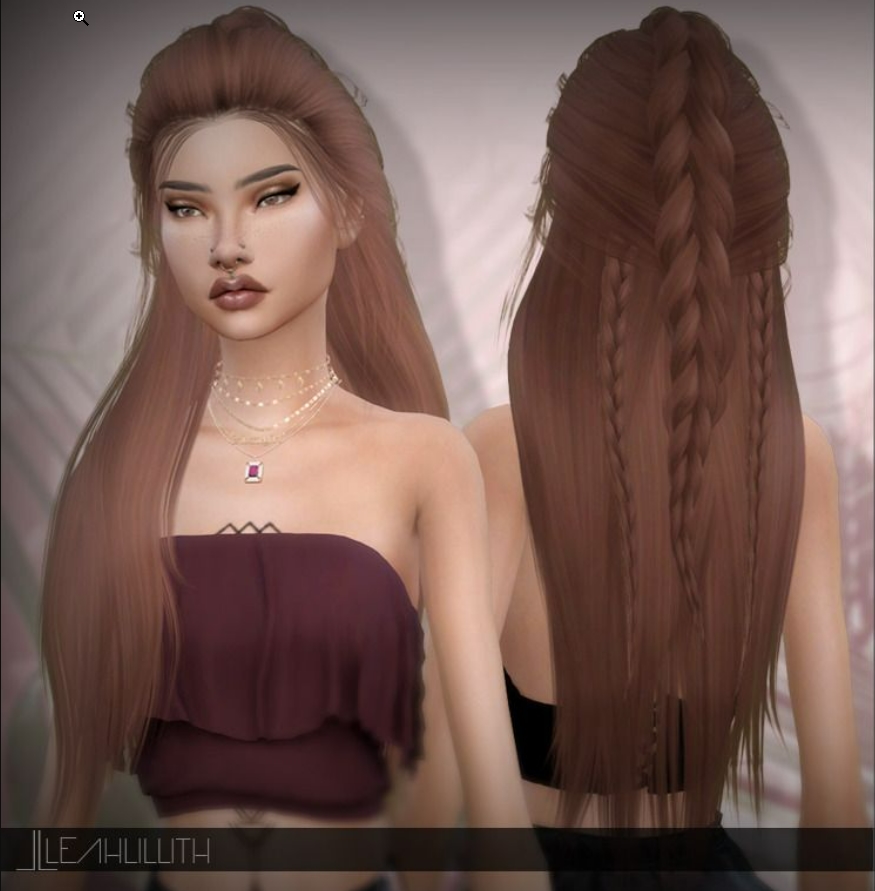 Alpha custom content helps make sims look more like us
Leah Lillith creates a lot of alpha custom content for female or more feminine sims in The Sims 4. Leah Lillith's custom content does not focus on one particular style of clothing, so any player can pick and choose pieces of the custom content she provides, but her custom content help to accentuate female or feminine sims.
When it comes to the custom content Leah Lillith has created, I have found that it is very detailed and helps to show off the different fashion styles one may choose for their sims. She offers amazing custom content for female sims that helps to compliment the female body rather than try to hide it.
Leah Lillith: https://www.thesimsresource.com/members/Leah_Lillith/downloads/browse/ca...
10. Nightcrawler Sims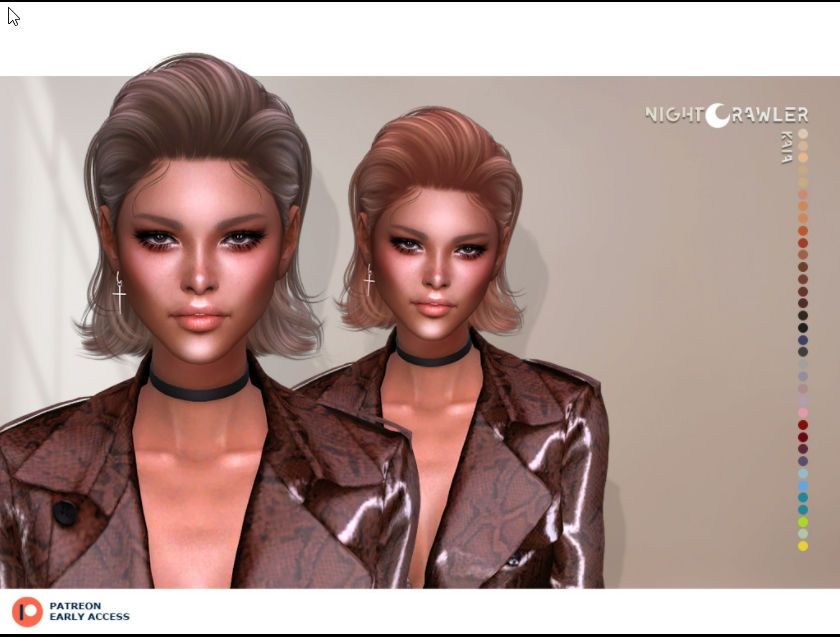 Gorgeous hairs for even more gorgeous sims
Nightcrawler Sims is another alpha custom content creator who specializes in making hairs for sims. While most of the hairs they provide are for female sims, there are a few options available for male sims. Their hair designs are very detailed, but they only offer basic color options for the hairstyles, so you are not able to get too wild with your sim's hair color.
I have found that Nightcrawler Sims's hairstyles are very high-quality, although I do not use them too often. They can help bring that realism to your sims if you are tired of making the same cartoonish sims over and over again.
Nightcrawler Sims: https://www.thesimsresource.com/artists/Nightcrawler_Sims/
9. Gorilla X3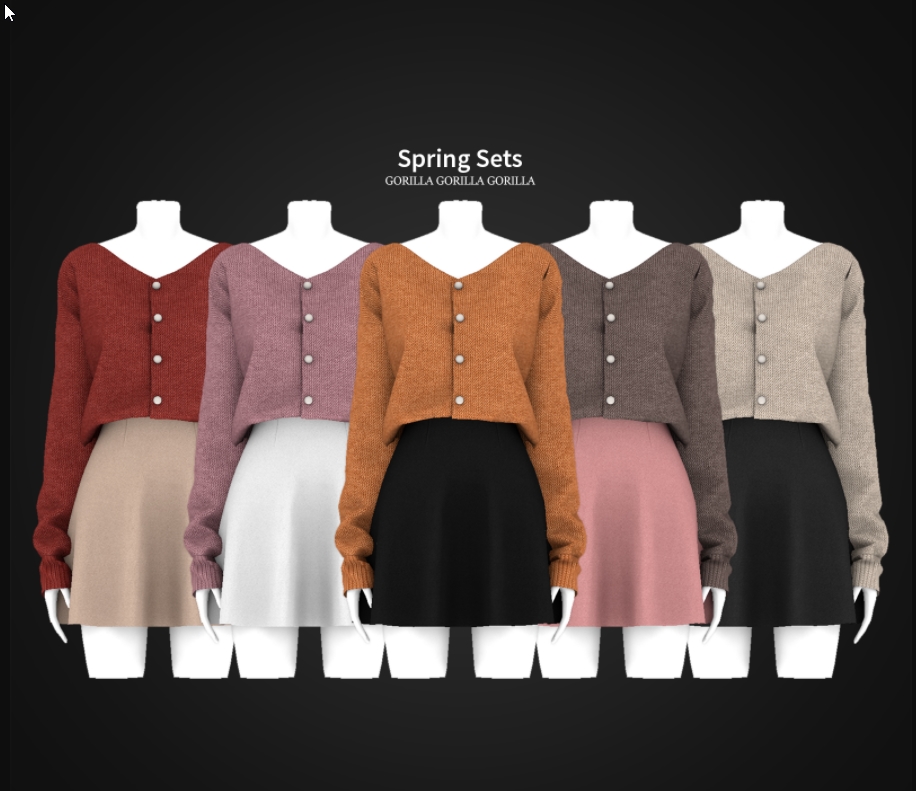 Get the squad ready with amazing clothing designs 
Gorilla X3 is an amazing alpha custom content creator for The Sims 4. They mostly focus on making clothing for both male and female sims that look very chic and casual. One of my favorite designs from Gorilla X3 is their basic hoodie, which can have a plain design, be a base color, or include logos from colleges or universities.
Gorilla X3 tends to make custom content with very detailed patterns, yet keeps the color scheme simple, to make the clothing look more realistic. If my gameplay focused more on my sims being young adults, Gorilla X3 makes the perfect custom content that makes it look as though the sims just walked off a college campus.
Gorilla X3: https://gorillax3-cc.tumblr.com/
8. Newen092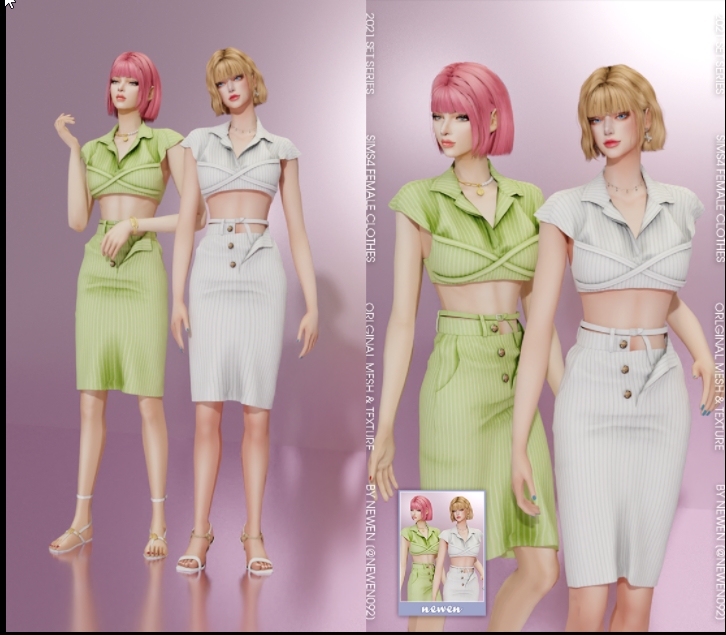 Nothing says it's springtime like some bright and spring-like dresses
Newen092 makes beautiful custom content clothing for female sims. Newen092's clothing is bright and can be described as spring-like based on the color scheme of most of their clothing. Newen092's custom content tends to be portrayed as two sets of clothing that work well together, so if you want your sims to have friends or siblings that have a similar style to them, Newen092's custom content is perfect.
The clothing is very feminine in style. Both the dresses and shorts with shirts combinations do not hide the femininity of the female sims and allow for the player to accentuate aspects of their female sims.
Newen092: https://newen092.tumblr.com/
7. GOPPOLSMe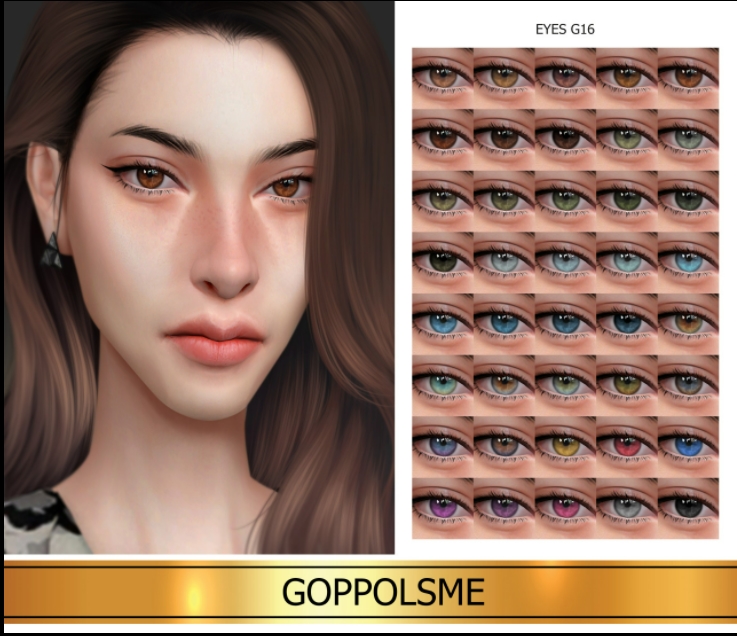 Eye colors that can see right through you
Unlike the other creators on this list so far who specialize more in creating either clothing or hairs, GOPPOLSMe creates alpha custom content makeup for your sims. While most of the makeup designs are meant to be worn by female sims, there is a variety of makeup and overlays that are designed with male sims in mind. The great thing about GOPPOLSMe's makeup designs are the variety of colors the makeup comes in as makeup in The Sims 4 is very limited color-wise.
With both subtle and more exaggerated makeup designs, you can bring your sims to life using GOPPOLSMe's makeup. I enjoy their makeup because it allows for my sims to look beautiful and harder to make them look like the sad clown.
GOPPOLSMe: https://goppolsme.tumblr.com/
6. Christopher067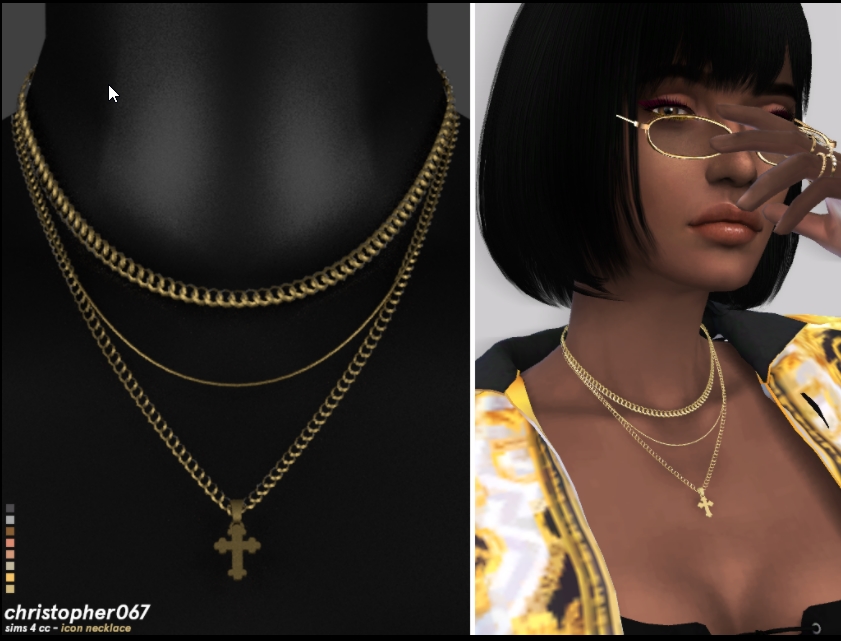 Jewelry made for queens (and kings)
Christopher067 offers a wide variety of alpha custom content accessories to go with the outfits you want your sims to wear. From him, you can find many earrings, necklaces, and other accessories for both male and female sims. Each piece of custom content jewelry is very detailed and looks as though they belong in real-life rather than in a game.
Their accessories can be worn with everyday outfits for your sims or with fancier formal outfits for those special events your sims might experience. They also can go with most color schemes for clothing, so you do not have to worry if the accessories will stand out from the outfits your sims are wearing.
Christopher067: https://www.thesimsresource.com/members/christopher0672/downloads/browse...
5. RedHeadSims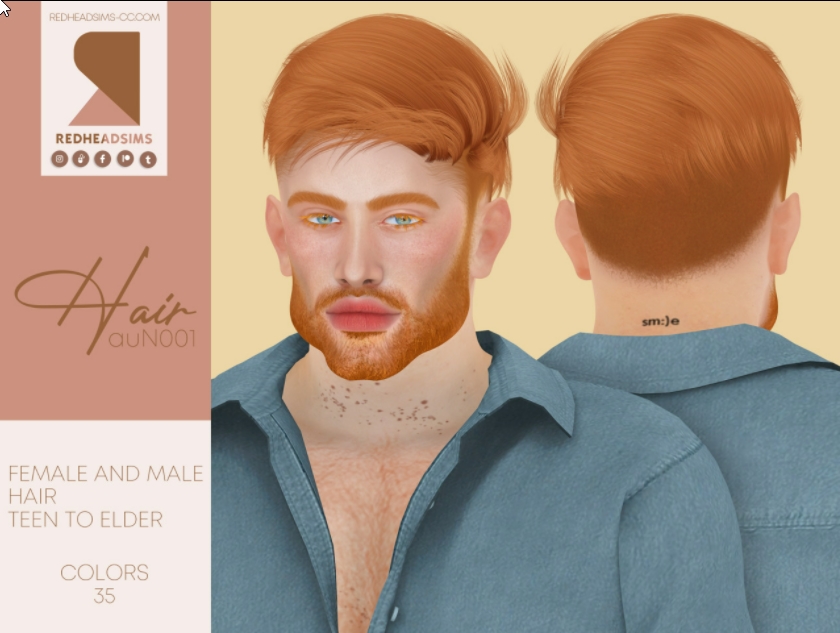 Custom content even for the most fair-skinned sims
RedHeadSims is another Sims 4 alpha custom content creator who focuses more on creating makeup for sims. They create makeup and overlays for both male and female sims. Their custom content tends to be detailed, such as the tongue overlays they have created that look somewhat realistic.
My favorites of their custom content are the nail polishes they have created since The Sims 4 added nail polish as accessories/makeup you can now put on your sims. Most of their custom content, however, is catered more toward red-headed and light-haired sims, but their creations can be used, of course, on any kind of sim.
RedHeadSims: https://www.redheadsims-cc.com/search/label/Acc
4. ChloeMMM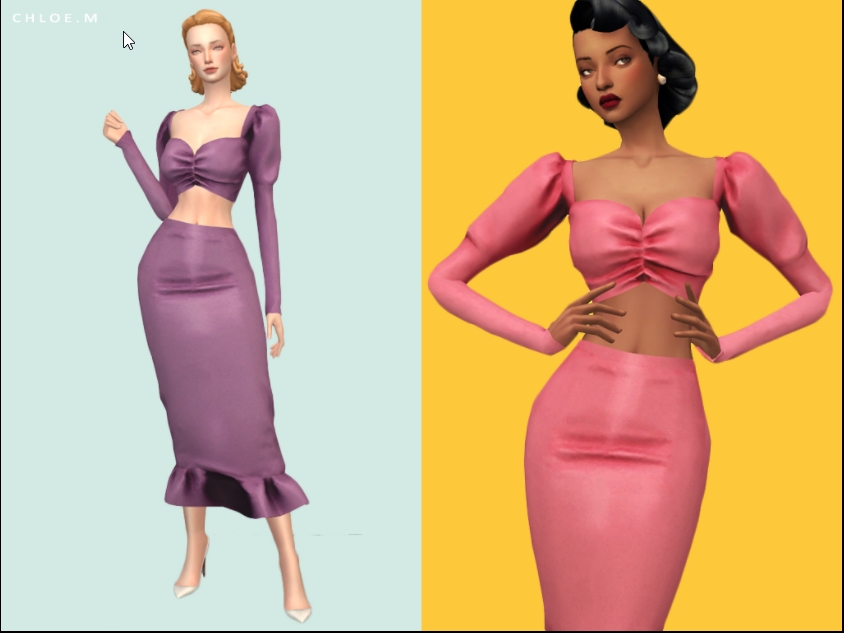 Dresses ready for fashion week
Starting off the top 4 Alpha custom content creators for The Sims 4, we have ChloeMMM. They tend to focus more on creating custom content clothing for sims, so you can dress your sims in clothing that is more like something you the player would wear. Most of their custom content is designed more for female or feminine sims to wear rather than male sims or more masculine-looking sims.
They have clothing for all seasons, from sweaters your sims can wear during the cold winter months to swimsuits your sims can wear when relaxing on the beach. The selection ChloeMMM offers ensures that your sims have cute clothes during every season in your game without having to go to different places to find them.
ChloeMMM: https://www.thesimsresource.com/members/ChloeMMM/
3. S-Club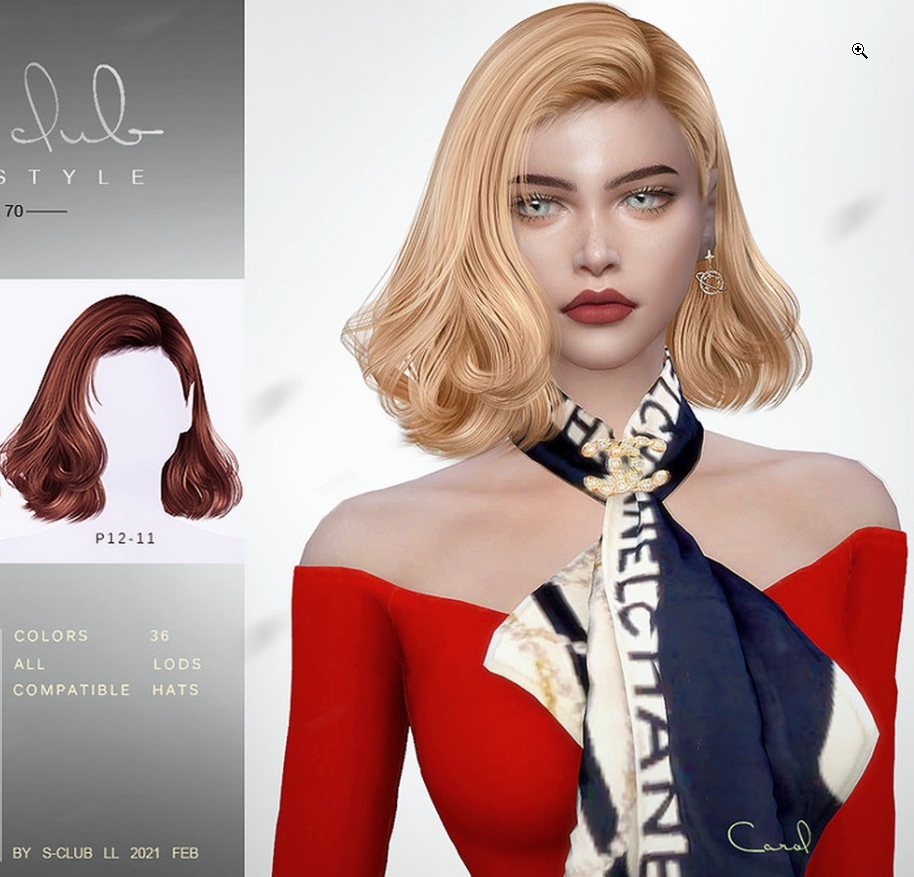 Another hair to help give sims life
S-Club is a custom content creator whose custom content focuses more on hairs for your sims. They provide many different styles of hair from long hair in ponytails and braids to shorter hair that is up in different styles of buns. They also offer many different colors for the hairs, so your sim does not have to stick with the basic hair colors that are provided in the game, and they allow you to be more expressive in creating your sims.
I love the detail that goes into the look of the hairs. Rather than a more flat texture for the hairs, you can see layers within the hairstyles similar to how the hairs of people tend to look.
S-Club: https://www.thesimsresource.com/artists/S-Club/
2. Northern Siberia Winds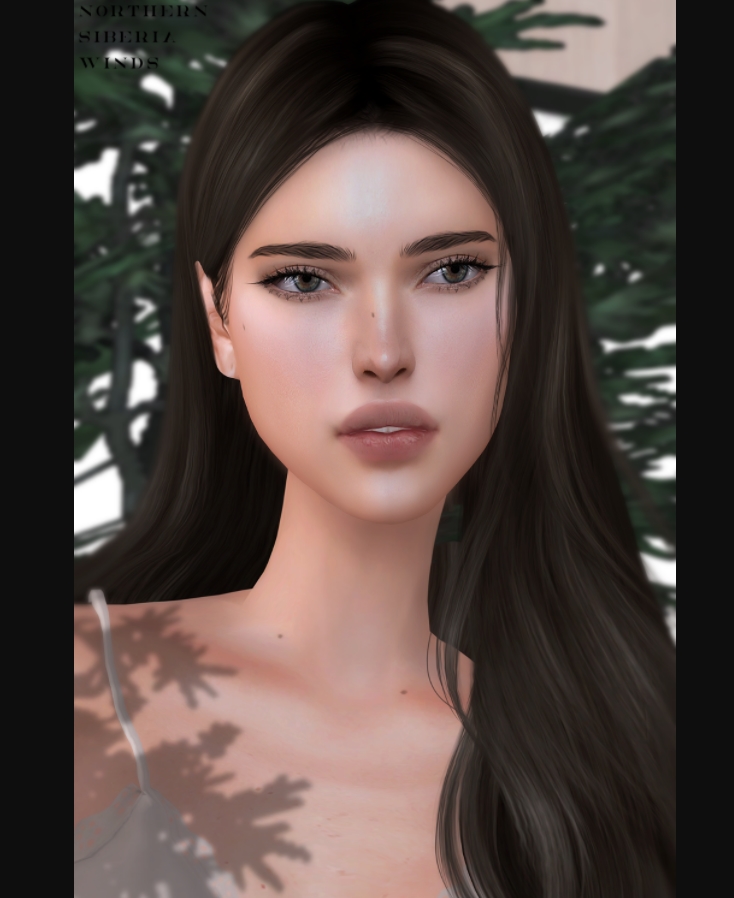 Make sims look like they belong on tv
Northern Siberia Winds is a custom content creator whose content specializes more in makeup and overlays for your sims. Their skin and makeup textures and overlays allow for you to make your sims look less cartoony and more realistic. Their makeup allows you to show off certain features of your sims that you want to highlight.
You can also choose to give your sims either a smoother look or a more rugged look using these overlays and textures. I find that Northern Siberia Winds does a good job of showing off what their custom content can do to your sims.
Northern Siberia Winds: https://northernsiberiawinds.tumblr.com/tagged/downloads
1. Trillyke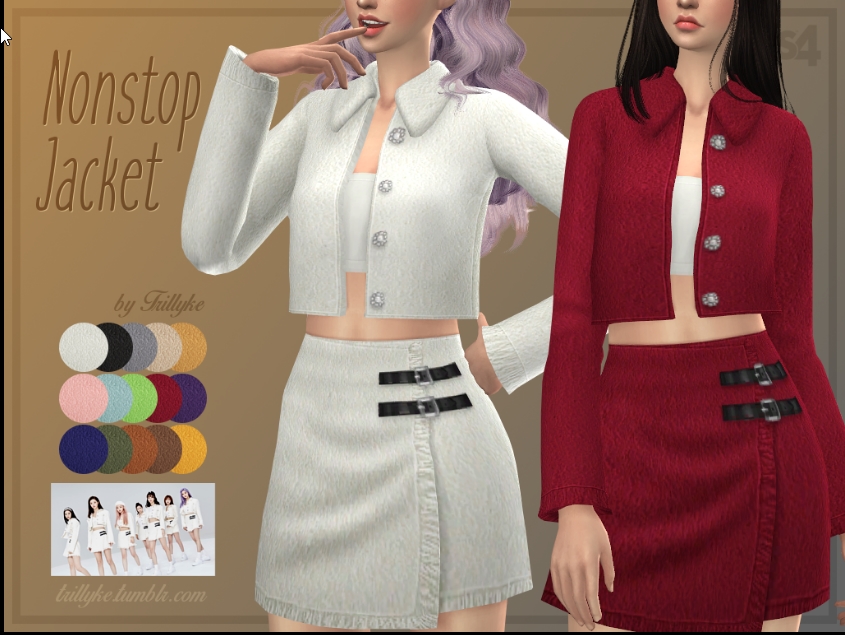 Your sims can never have too many clothes
Trillyke is one of the best and one of my favorite alpha custom content creators for The Sims 4. They have created many pieces of clothing and clothing sets for your sims. Both adult and toddler sims can wear clothes created by Trillyke and look amazing when wearing them.
The custom content created by Trillyke is very detailed and colorful, but the colors are not overly vibrant. Trillyke ranked number one because of their variety of custom content clothing and their details on the clothing themselves.
Trillyke: https://www.thesimsresource.com/members/Trillyke/
You may also be interested in:
Image Gallery