ACNH: How To Access DLC
Updated: 08 Mar 2022 7:40 am
Nothing better than finding a job in your video game!
The new Animal Crossing: New Horizons DLC is sure to be another time-suck for people who already love the original game! It's hundreds of hours of decorating, interacting with villagers, and earning money.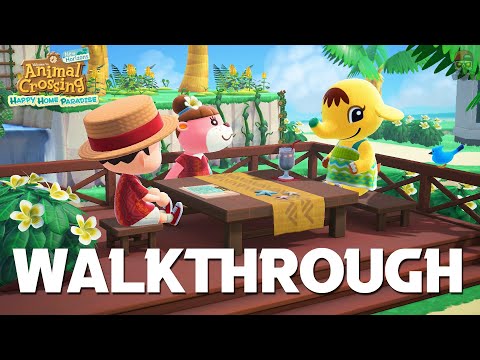 How to access the Happy Home Paradise DLC in Animal Crossing: New Horizons
Happy Home Paradise is the DLC for Animal Crossing: New Horizons. In my opinion, it is well worth the wait as it is almost a complete game on its own. In the DLC, you're working for the design company Happy Home Paradise, located on its own island. On this island, you'll find villagers who are looking for their own vacation homes, and you're in charge of designing them! Not only does the DLC provide plenty to do, you also get to interact with many other villagers and unlock exclusive items. You've never been so happy to go to work. 
How To Access DLC in ACNH: 
Have the Happy Home Paradise DLC downloaded from the Nintendo Switch Online store. 
Once the DLC is downloaded, restart the Animal Crossings: New Horizons game. Once your character exits your home, your Nook Phone will start to ring; Tom Nook is calling. He'll say that someone is waiting to meet you at the airport. 
*Cue Cutscene*
Once at the airport, you'll meet Lottie, an interior designer who will offer you a position at her company. Agree to join her team. 
Once Lottie leaves, speak to Orville and select the option that says "I want to go to work." 
After a scenic flight, you'll land on the island where your office is located. Have fun! 
You May Also Be Interested In: