ACNH: How To Get Wheat
Updated: 08 Mar 2022 6:31 am
Have fun hunting down Leif for the wheat starter!
Wheat not only looks pretty as decoration on your island, it's also one of the most important crops that you can plant.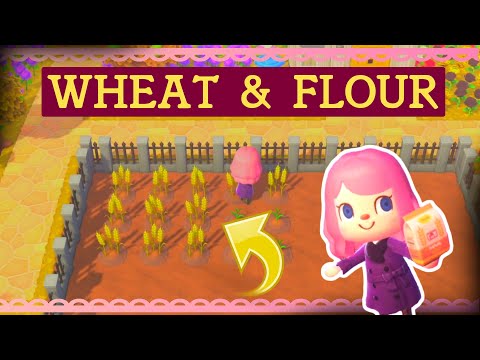 How to get wheat and flour in Animal Crossing: New Horizons.
You'll find that wheat and - by extension -  flour is an essential ingredient in many Animal Crossing recipes. But wheat isn't available through the Nook Stop terminal or at Nook's Cranny, so how do we get it? Short answer: Leif. Leif, like many other characters, will visit your island at least once every two weeks to sell crops, and buy weeds. The problem is, there is no guarantee that he'll be selling wheat once he does come, and because it's such an essential crop, this could seriously impede your cooking plans. Fortunately for you, Harv's Island is here to save the day! 
How To Get Wheat In ACNH:
Ensure that you have at least 100,000 Bells on hand and fly to Harv's Island. 
Find the gyroid that is raising funds to support a "botany expert with the greenest of thumbs," and pay him.
The following day, Leif will appear in place of the gyroid and will be selling his wares. Wheat may not be available for purchase immediately, but Leif's inventory does change on a weekly basis, so keep checking. 
As soon as wheat is available for purchase, buy some and take it back to your island to plant. 
Plant your wheat in any grassy or snowy area, and water immediately. Please note: If you plant your wheat in the sand, it won't grow. 
Wheat generally takes approximately three days to fully grow. The biggest tip that I have is to water the plant each day until it's fully grown. After that, it's ready to be harvested and used in recipes! 
You May Also Be Interested In: