Top 15 Best Indie RPGs To Play Right Now
Updated: 22 Jun 2023 12:57 pm
Take part in yearly events and get rare loot!
Nothing feels as good as the feeling of being totally obsessed with a game, and entirely immersed.
Indie RPG's never fail to provide a fresh new game that can provide endless hours of entertainment, but it can take a lot of time to filter through and fine those worth playing.
Read my 15 best RPG's to get lost in now for a little Inspiration.  
15. Stardew Valley
Stardew Valley multiplayer update – Trailer and Release date (2018)
Take to the farm in Stardew Valley alone or with friends.
The game begins with you inheriting a farm from your grandfather, and armed only with a little gold and a few tools, you must learn to sustain and grow your idyllic farm.
However, the game doesn't stop there; you can even delve into the deep caverns and dungeons, create bonds with the cheery townsfolk, participate in events, mini games, and even get married.
As the year unfolds, participate in different events and opportunities for rare items.
Fight battles in dungeons as you delve deeper, each level bringing more precious loot.
Improve your farming, fishing, and fighting skills over time with up to 4 friends..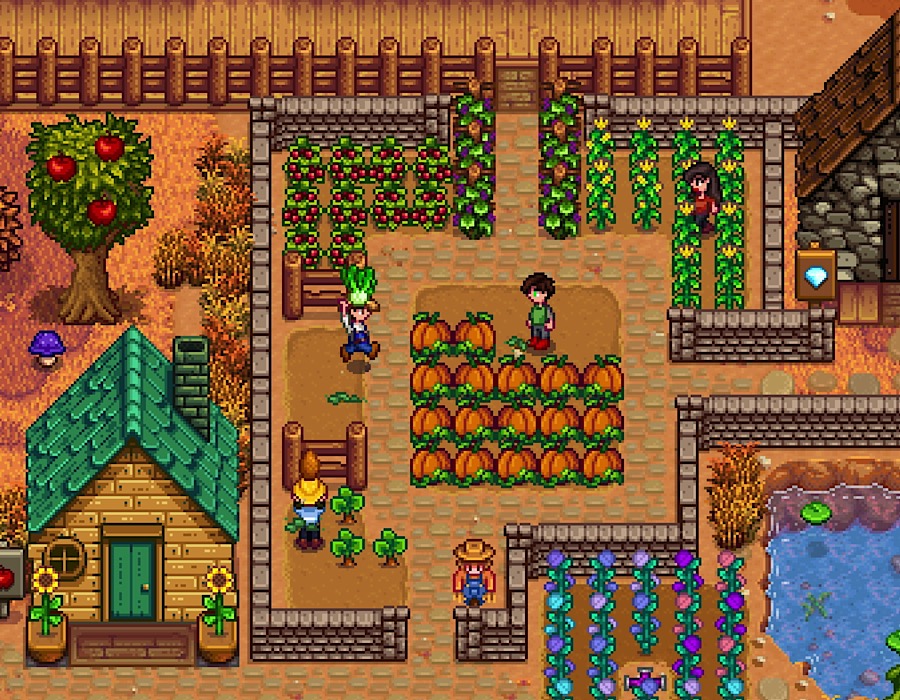 Daily life: This group of players work hard to sustain their crops to ensure the gold keeps coming in.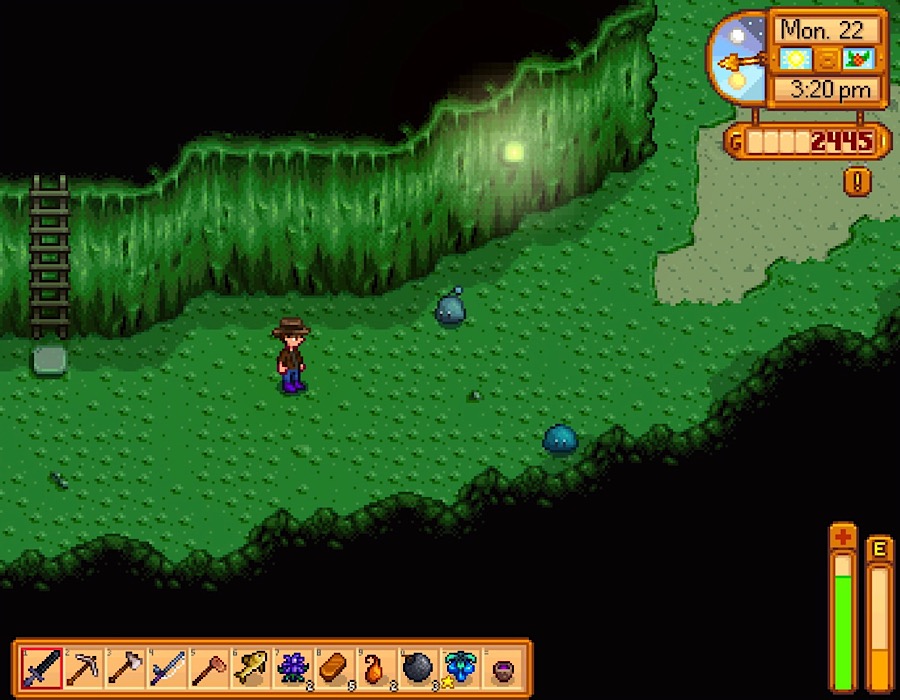 Exploring: This player braves the slime infested dungeons in search of delving deeper for more precious items and ore 
14. Unheard – The Lethal Script
The Lethal Script/Unheard
Jump into 'Unheard', a game where you can revisit the scenes of crimes and listen to the voices you hear to learn more about the gruesome events.
Follow voices and conversations to solve the crime and track down those mysterious voices.
With the new (and free) 'Lethal Script' DLC, explore new crime scenes and watch each event unfold, and the bonds forming between the crimes. Unfortunately, the new DLC isn't yet dubbed in English but it will be soon.
Unique birds eye gameplay, so you can watch every event unfold and keep your eyes (and ears) open for clues.
A lot of this game is customisable, and your choices and actions often effect what may come next.
A game that definitely has you on edge throughout, with such an audio based game it's hard to not be on the edge of your seat.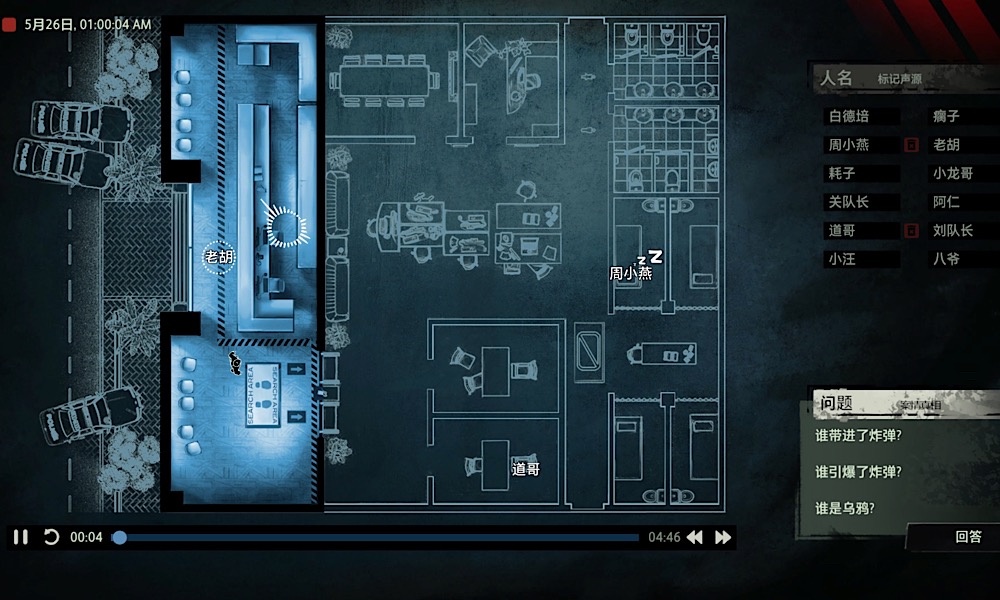 A birds eye view: Inspect the crime scene from above with the help of mysterious voices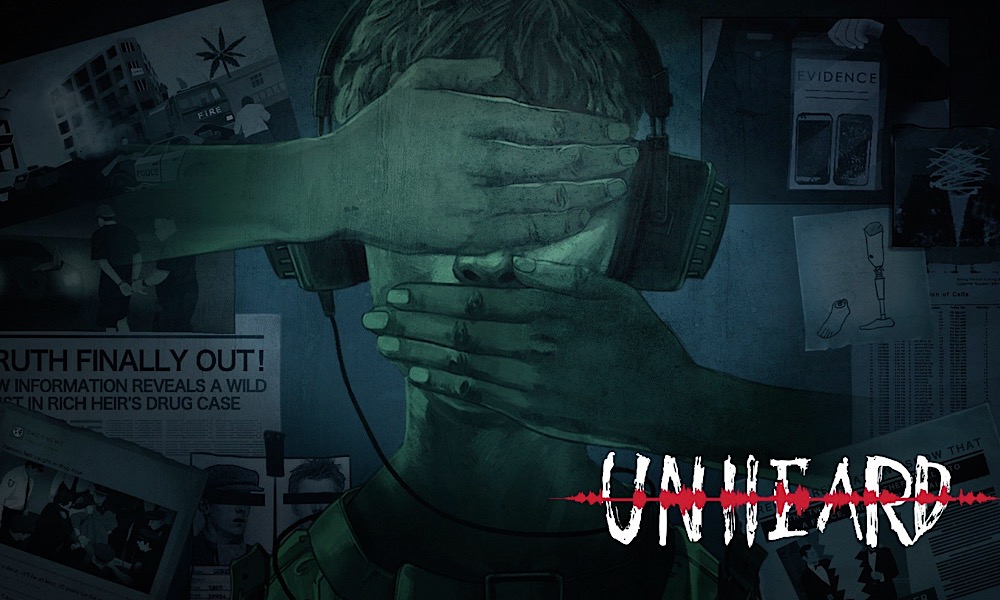 Chilling scenes: This game will certainly keep you alert and addicted to find out what will come next
13. West Of Loathing
West Of Loathing Launch Trailer.
In this single player RPG, you'll find yourself in the Wild West.
Choose your role in this massively well rated game to choose your path, will you sneak your way around and convince those around you to do your bidding?
Or simply use pure manpower and will to pass your way through the dangerous world?
With a vast open world to explore, and humorous black and white graphics, this funny game has plenty to explore and decide how you'll traverse the Wild West.
Each character you come across is entirely different, and no two interactions are the same.
Unique black and white cartoon style graphics, with twists of humour in almost every aspect of the game.
You can choose to follow quest lines and puzzles, or simply explore the open world to your hearts content.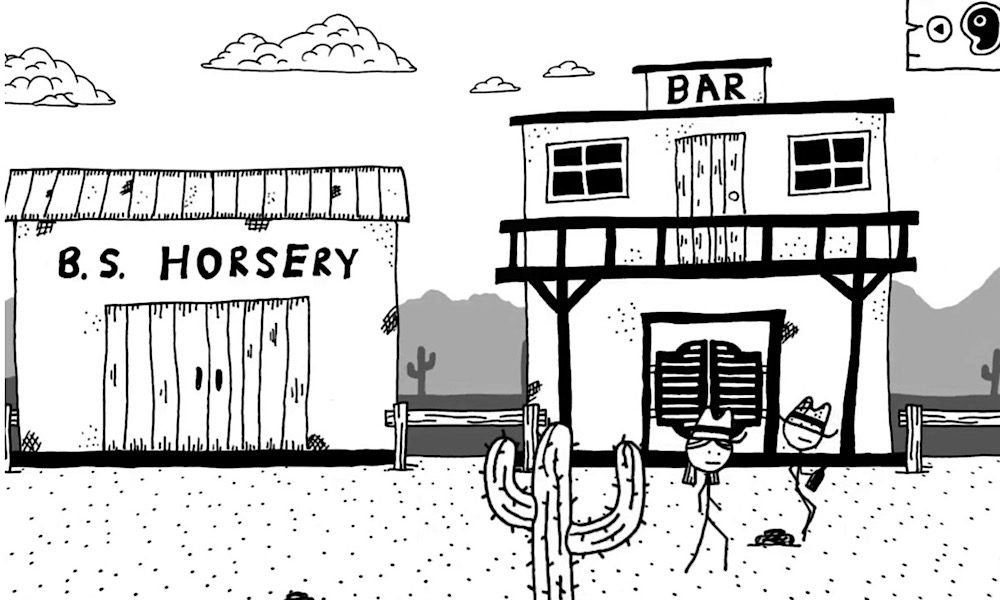 Exploration: Meet unique characters and buildings with every turn as you explore the Wild West.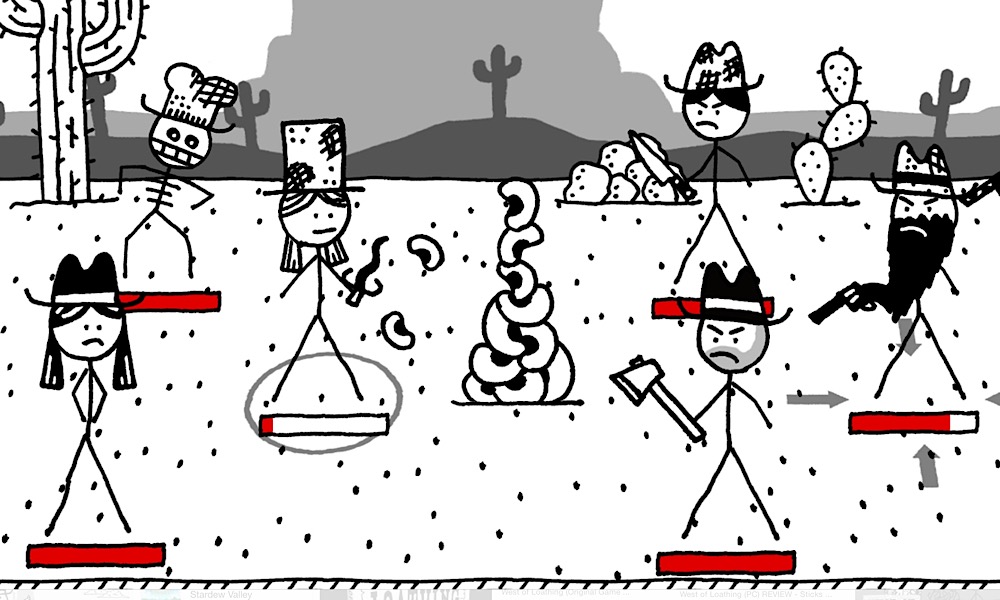 Stick man combat: Even the fight scenes in this game are littered with comedy and Easter eggs
12. Bastion
Bastion Official trailer 
Enter the world of 'Bastion', where you'll be followed by a responsive narrator as you travel the beautiful forests and glades.
Discover new structures and spaces whilst accompanied by a stunning soundtrack and beautiful hand painted environments.
As you play, you'll be rewarded with upgradable weapons and find yourself in harder battles and more challenging beasts to defeat.
Critically acclaimed soundtrack and awe-inspiring hand painted scenery and weaponry.
Play comfortably with your skill set, with adjustable difficulty settings, such as 'no-sweat' mode.
Nostalgia inducing combat style, with unique weaponry and beasts to discover and battle.
 Riddled With Combat: Fight off enemies in adrenaline fuelling combat as you explore the universe   after disaster strikes.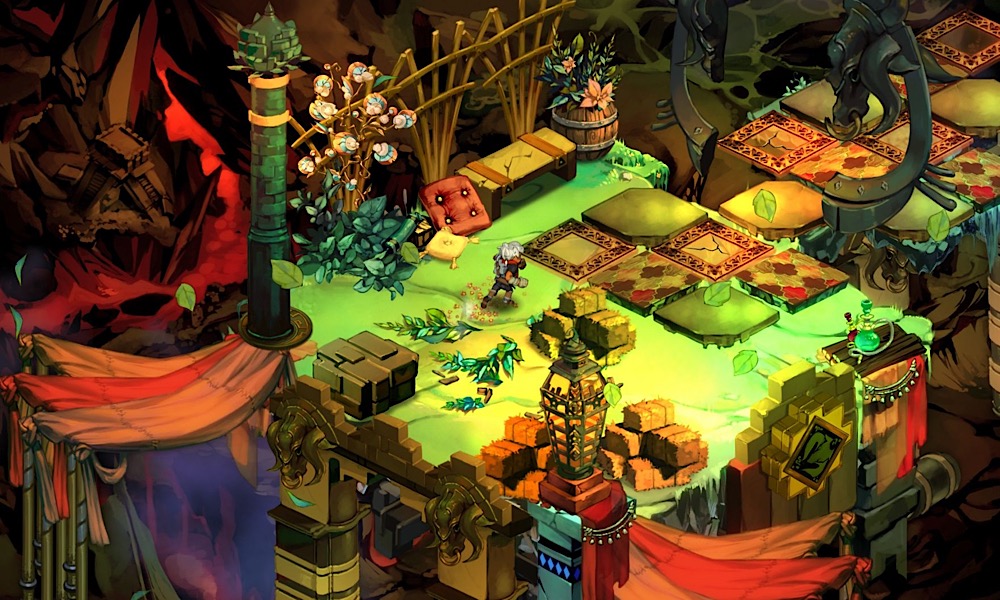 Beautiful Scenery: As the story unfolds and you battle your way through each adventure, remember to stop and enjoy the stunning environments hand painted for this game
11. Dust: An Elysian Tail
 Dust: An Elysian Tail Launch Trailer
Fall into the world of 'Dust', the beautiful mountaintops and glades seem to flow seamlessly around you whilst you're on a quest to unveil your real identity.
Pick up quests from villagers, and discover more about the world that surrounds you, assisted by your legendary weapon: The Blade of Ahrah, which also summons its guardian to accompany you; 'Fidget'.
Endure combat and puzzles to upgrade your weapon, whilst also uncovering secrets not only about yourself but about the beautiful world surrounding Dust.
Follow rewarding quest lines and battle your way through the action-packed story lines.
Enjoy the beautiful sound track and backdrop to the game, as well as fully voiced characters and unique interactions whilst you uncover the secrets to your past.
Delve deeper into the past as you find out more about the mysterious land you live in, and fight to save civilisation.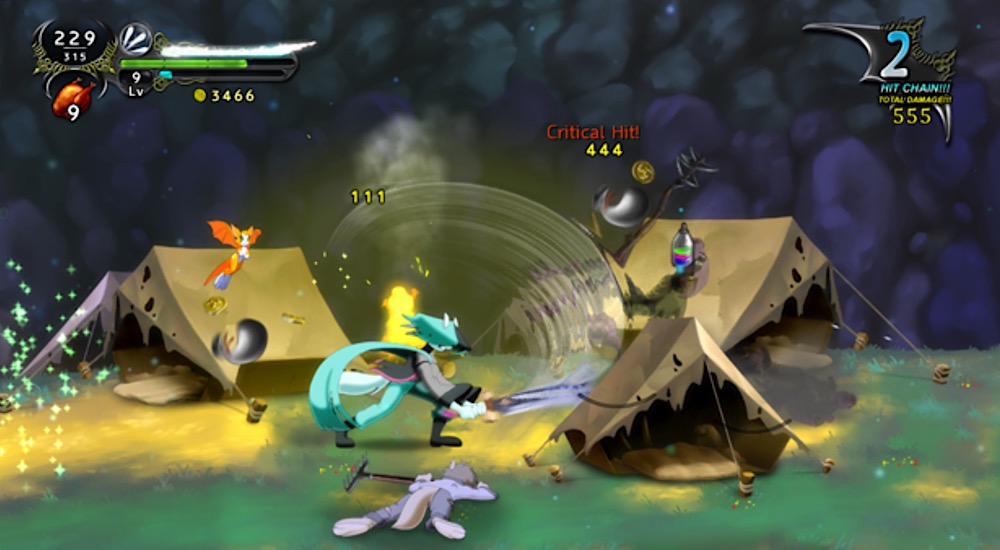 Combat: Enjoy action packed sword fights and battle your way through different enemies to progress with quest lines.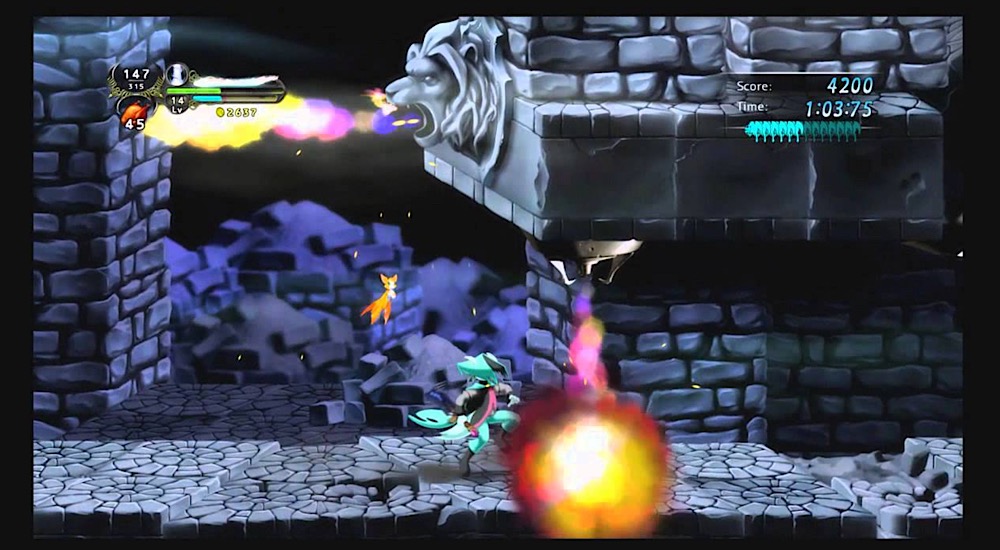 Intense Maps: Carefully manoeuvre your way around high-intensity maps and battles
10. Crawl
Crawl Launch Trailer 
Crawl your way through dungeons alone or with friends.
Unlike many dungeon crawlers, you may find yourself battling AGAINST your friends, where they could be controlling the very monsters you're seeking to defeat.
This game will become a race between you and your friends to gain the XP and equipment to take on the final boss, and rivalry will very quickly spark between you and your 'teammates'.
Fight against your friends as they control traps and vicious enemies. If they somehow manage to take you down, they become the hero attempting to battle through the series of dungeons.
Inspire friendly rivalry as you take down or evolve (depending on which side you're fighting for) up to 60 different monsters.
Build up your armoury and gain levels to take on that end-game boss, just try and beat your friends to it.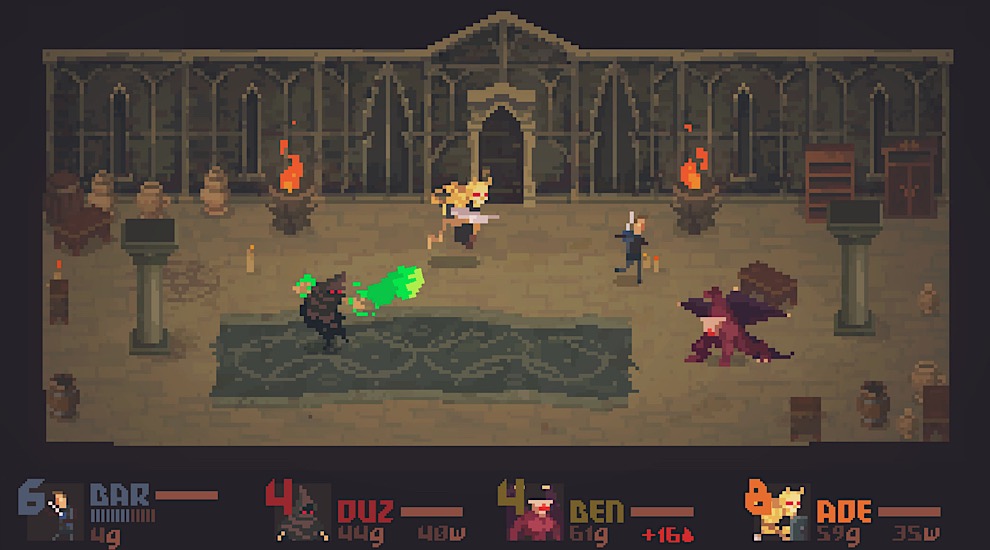 Evolving: Progress by upgrading your weapons and abilities as the 'hero' or evolve and level up your malicious monsters.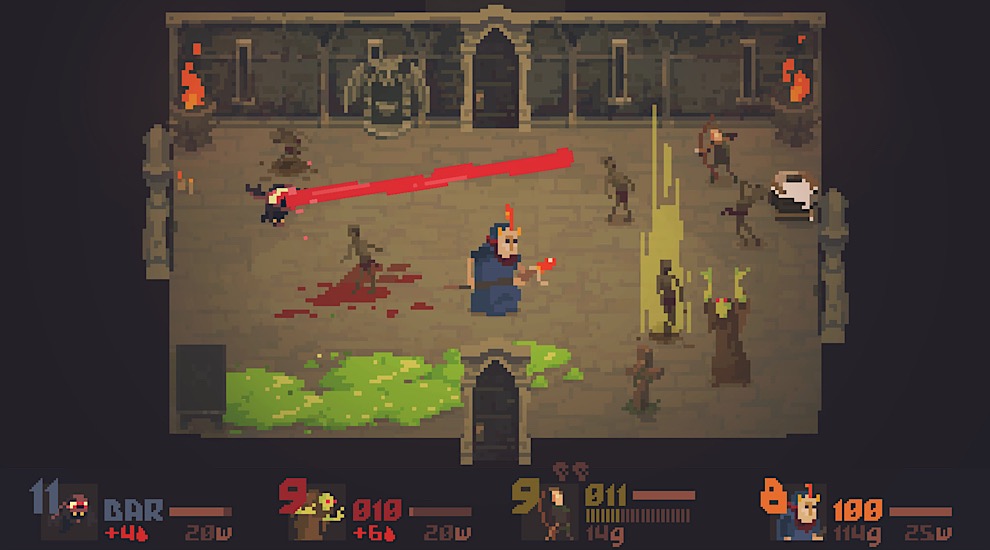 Battle Between Yourself: Action packed combat against your own friends, a brilliant twist to a dungeon game
9. Recettear: An Item Shop's Tale
Recettear: An Item Shop's Tale
Take on the persona of Recette Lemongrass as her tranquil life in her families item shop, as its thrown into turmoil with the looming threat of loosing her shop and trying to pay off her loans.
In this unique game, choose almost everything; from where to source your stock, or how to price it.
Decide whether or not you want to venture into the dangerous world outside of the safety of the shop, joined by your feisty fairy accomplice.
A twist on the classic style shop keeping game, with the option to go out and fight beasts to supply your store.
Those with an eye for interior design and customisation will flourish with the freedom to change anything you desire about your little shop.
Delve deep into dungeons and engage in a unique storyline as you fight to keep your store open.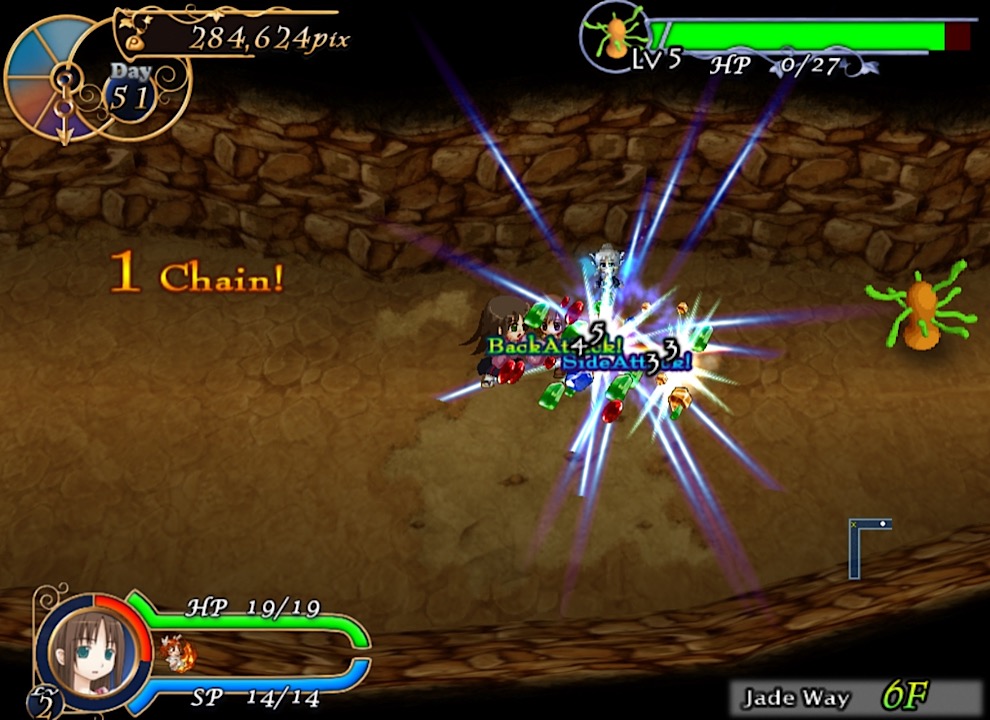 Intense Battles.: Do you dare to leave the safety of your shop and brave the dungeons below?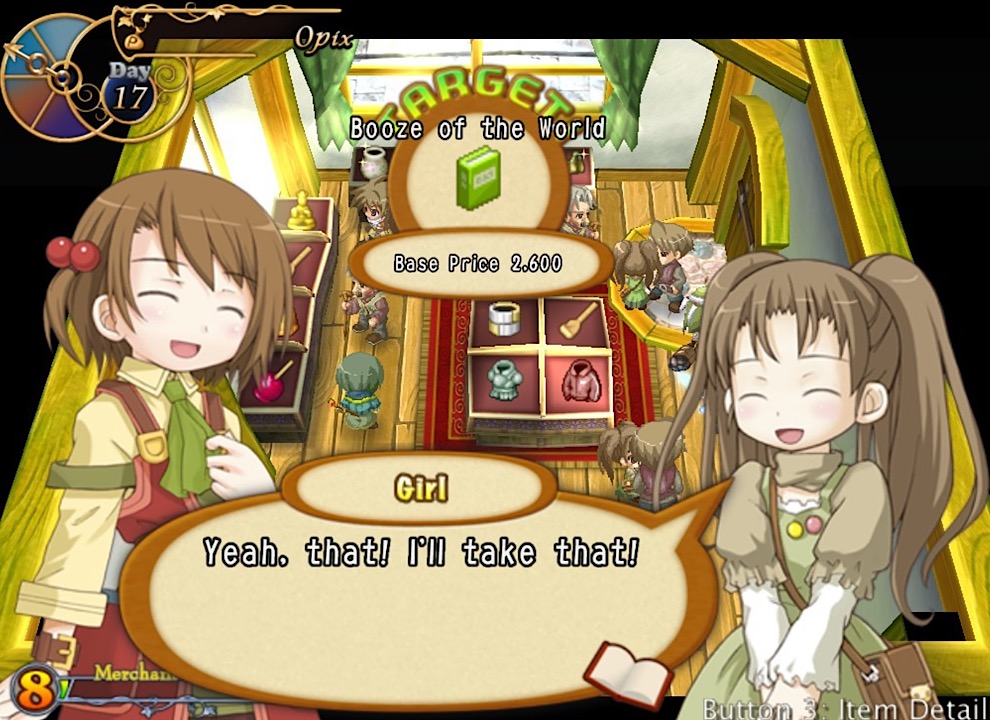 Day to Day: Engage in conversations with unique characters and barter your way to the best deals.
8. Steamworld Heist
SteamWorld Heist Official Trailer
Command your steam powered pirate crew to do your bidding in Steamworld Heist.
This turn-based RPG explores some unconventional mechanics for such a game, like manual aim.
Taking on the role of captain on the Steamworld pirate ship brings a lot of responsibility.
Don't fear, though, as the rewards far outweigh the consequences, with rewards like upgrades, abilities, weapons, and best of all; hats.
An entertaining twist on a normal turn based strategy game, allowing you to fulfil your need for skill shots and the satisfaction of manual aim.
Take on intimidating enemies with your crew and reap great loot and upgrades.
Less chance based than many turn-based games, with the added element of aiming skill. Perhaps this will eliminate sone of that pot luck rage?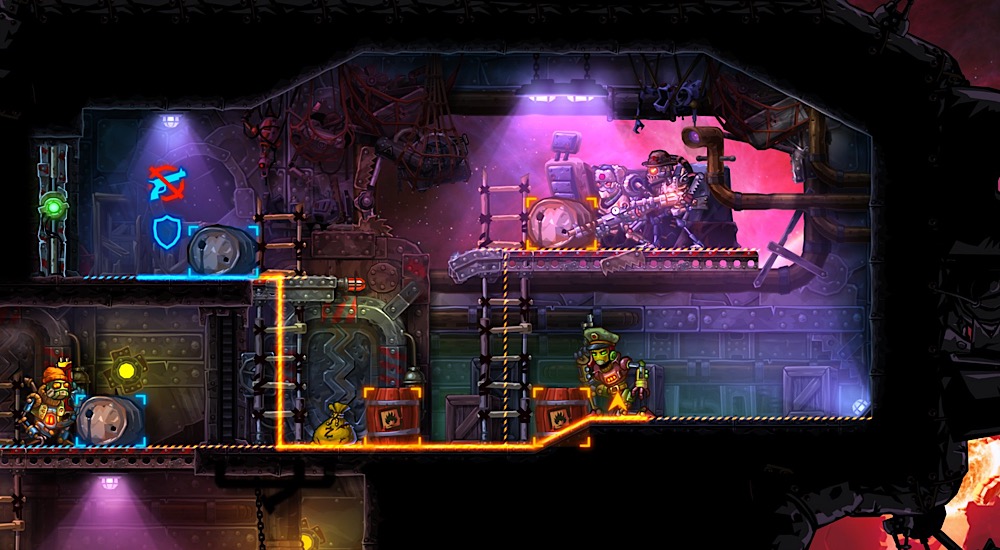 Exploration: Battle new enemies in foreign surrounds on the quest for exotic pirate loot.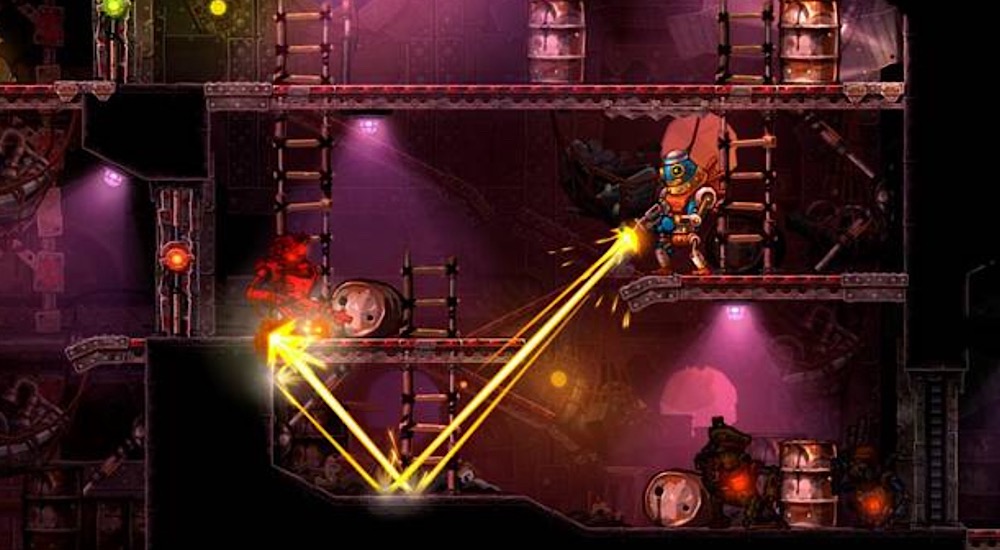 Manual Aim: Hit those oh-so-satisfying skill shots with the fun aim based mechanics
7. Caves of Qud
Caves of Qud - Gameplay overview
Take the form of one of the 70 Qud mutations to begin your adventure in the dangerous caves of Qud.
Fight your way through NPC's and monsters to continue your quest through the extensive map.
Learn more about your new surroundings as you dig through ancient civilisations and battle monsters form a bygone age.
The freedom of this game is astonishing, dig or fight your way through any part of the world you please, whilst arming yourself with new skills and weapons as you progress.
All mobs and NPC's have the exact same qualities, meaning you can take monsters down limb by limb, or inspect the levels, factions, skills, and even equipment of every single NPC.
If you enjoy a storytelling game, this ones for you; with a hugely extensive storyline and plenty of twists and turns, this game wont disappoint with its lore.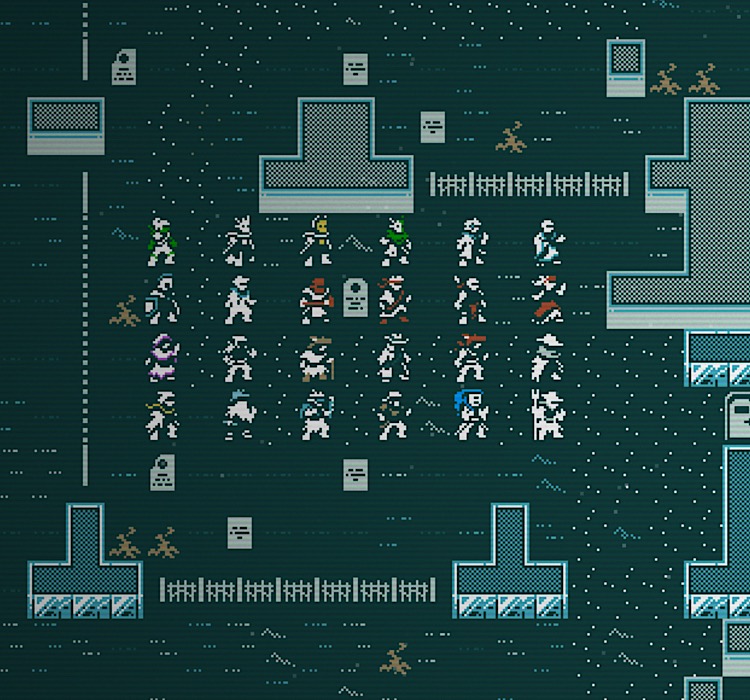 Ensemble: Each NPC, mutation and creature has a unique model and individual attributes.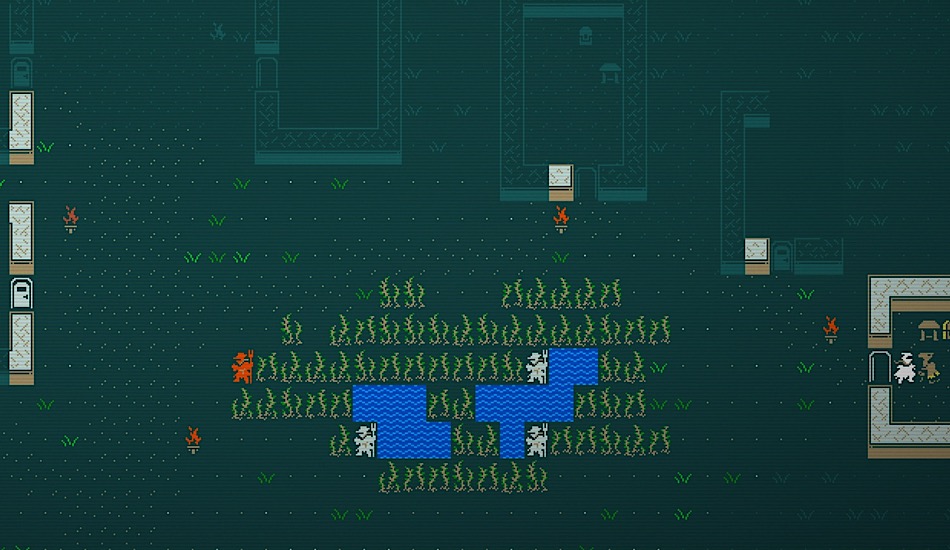 New Environments: Explore new areas and find stronger enemies, rarer loot, and more depth to the addictive storyline
6. Streets of Rogue 
Streets of Rogue Launch Trailer
Submerge yourself in a new world, choose your class wisely, and fight your way to victory.
In this mixture of choice, combat and exploration gameplay, you'll meet super intelligent AI NPC's to both aid and ail your quest.
Proceed through quest lines or play however you like in this fast paced adventure.
Not only are there more than 20 character types to choose from, but there's a mind-boggling amount of weapons, armour, and mystery contraptions.
Whether or not your aim is for good or evil, take control of gangs and power through monster ridden cities, or simply drink beer and shrink villagers.
Enjoy being absolutely spoiled for choice in classes of hero; from Bartenders, to Hackers , or even take the form of a gorilla. 
Bored of constant dungeon gameplay? You may enjoy the setting of the cities and towns in your quests to take a break from the depths.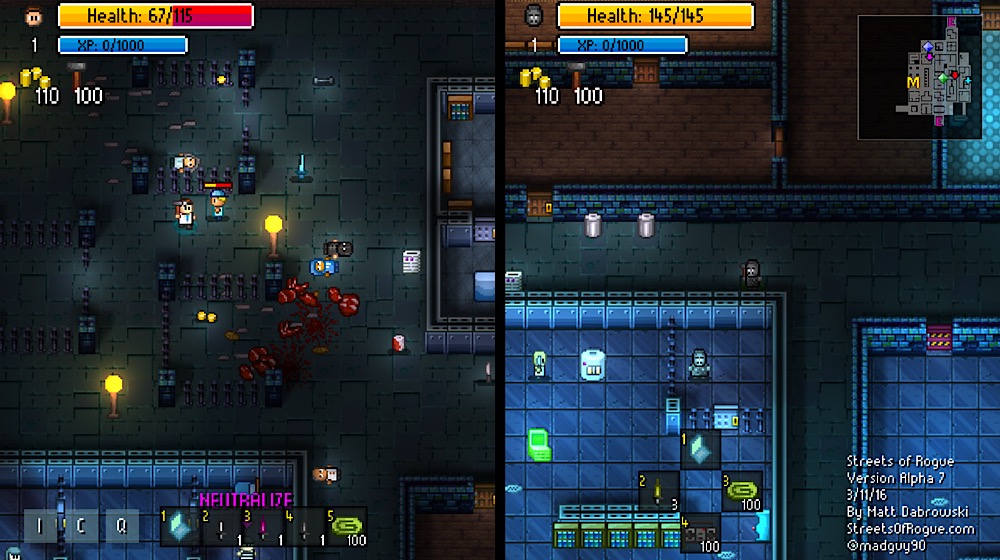 Messy: Fight your way to victory, with up to 4 friends.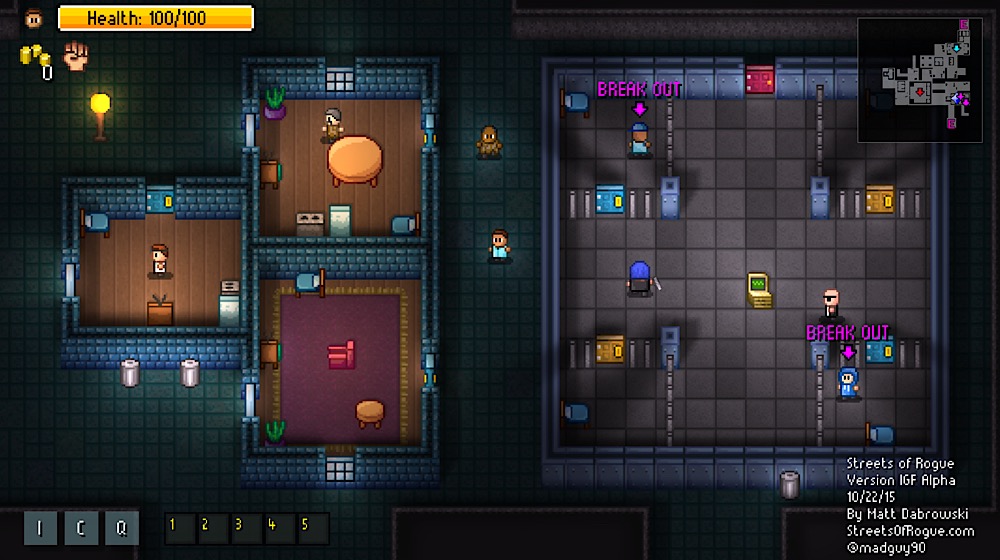 New Objectives: It doesn't matter if your speciality is brains or brawn, there's quest objectives from intricate puzzles to gut spilling combat
5. Defenders Quest: Valley of the Forgotten
 Defenders Quest: Valley of the Forgotten DX announcement trailer
If you love tower defence, this game's one for you.
A innovative mix of RPGs and Tower defence games breeds this real time tactical game.
Defend yourself from onslaughts of enemies as you progress through levels to engage with new characters and delve deeper into the fascinating story line.
What's better is that you can customise most aspects of the game, eliminating the need for repetitive and tedious levels.
Learn and Choose from seemingly endless hero and enemy types, and progress through a captivating story.
Fast paced action and challenging levels. However, if super speedy tactics aren't your thing, the game allows you to slow and speed up gameplay to your liking. 
The best of two worlds: Enjoy fast paced combat, whilst enjoying the tower defence style without the tedious, slow moving levels.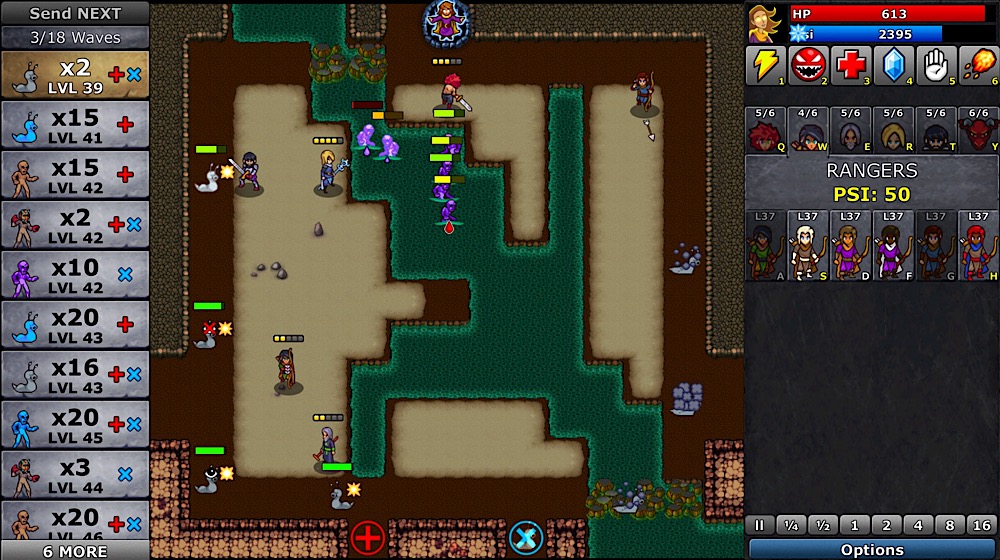 A New Challenge: Gruesome monsters attacking the path; finish them off to continue with the story.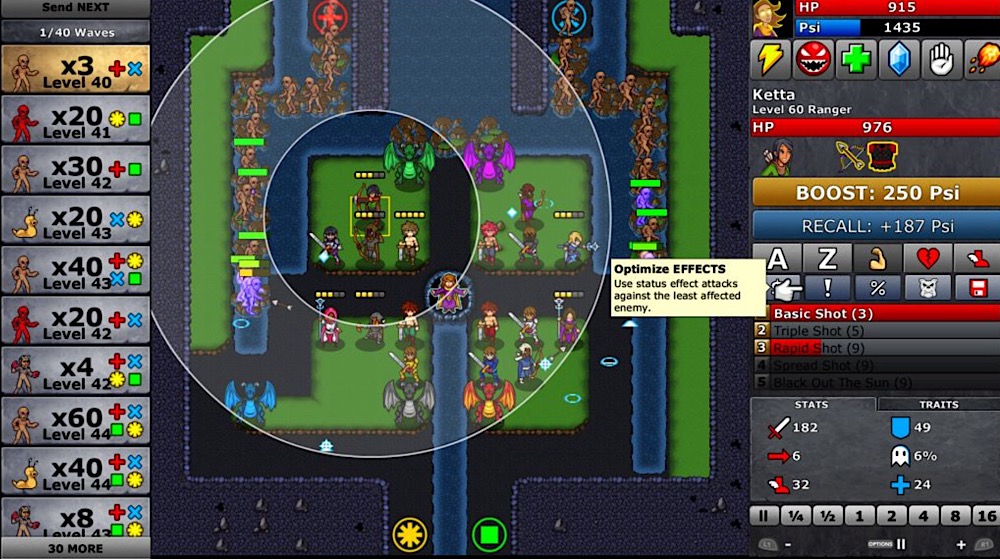 Bunker Down: Prepare yourself for the onslaught of relentless enemies
4. LISA
 LISA gameplay trailer
Make vital choices and life changing decisions in an attempt to make it to the end in one piece.
Will you save your friend and sacrifice a limb and strength? Or make the sacrifice of one close to you? This outlandish style RPG brings hours of entertainment as well as fits of giggles.
Unconventionally in the world of choice based games, there's Russian roulette style risks and opportunities to face the likelihood of danger in the quest to uncover century old secrets.
Quirky illustration style injected with hilarious animations.
Chop of your own limbs to save your friends? Or continue alone? Choices like these make this game a one-of-a-kind moral challenge.
Fun mini-games and side stories (try your hand at racing shopping carts).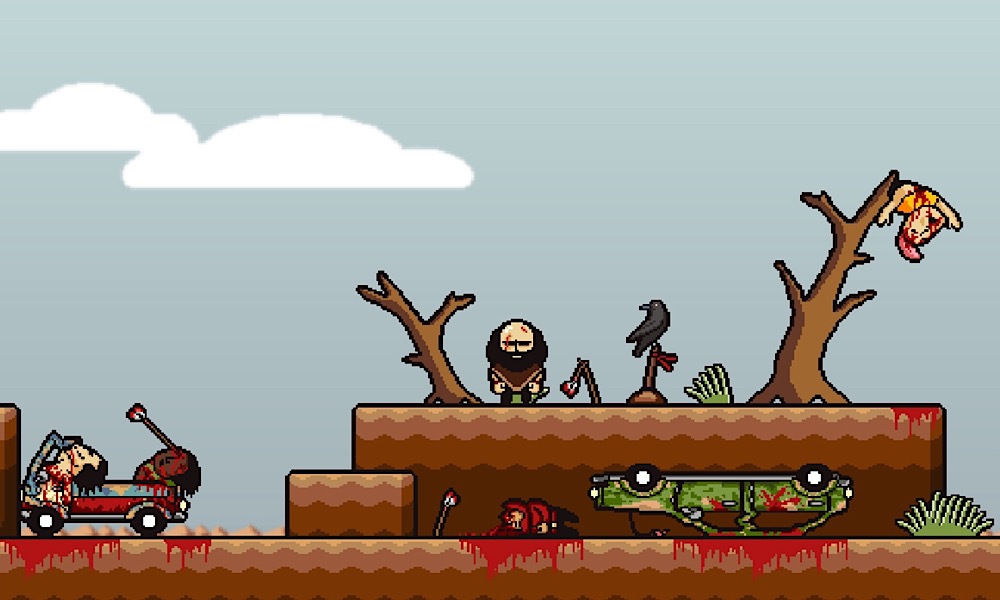 Death and Destruction: Will you do what may be necessary to progress alone?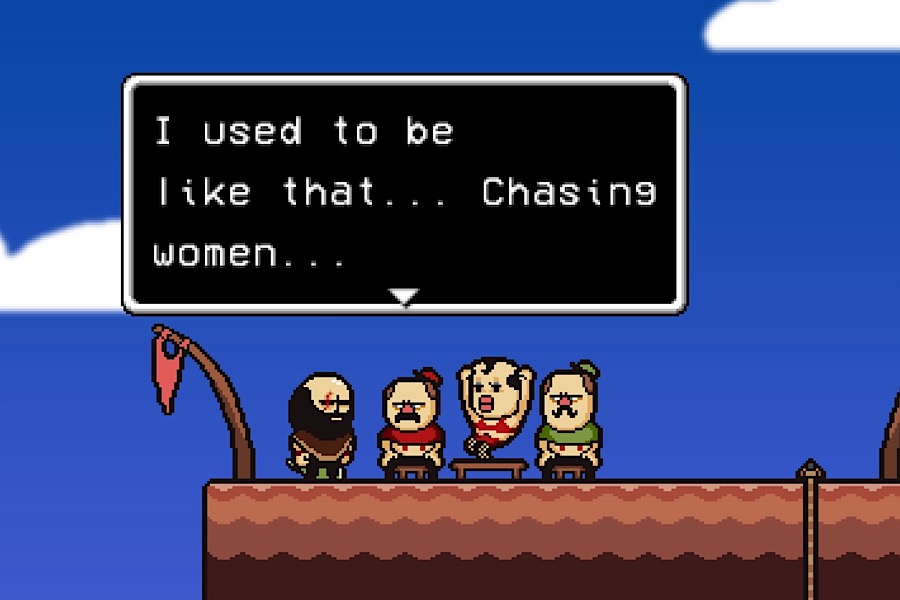 Quirky In a seemingly dark game with a lost moral compass, the writers found no shortage of opportunities to inject some much needed humour
3. Battle Chef Brigade
Battle Chef Brigade Official Launch Trailer
Enter the world of Victusia, where you become a chef renowned for taking down mighty beasts and cooking the meat into world famous dishes.
Stack up combos both in the woodlands in combat with monsters, and also in the kitchen creating your cuisine.
Race against the clock as you work your way up the cookers leaderboard and create a name for yourself.
Collect a gallery of illustrated cards as you progress.
Take down mighty beasts in action packed combat and collect the drops to produce that all important food.
Play against friends (in local multiplayer) to work your way up the cooking leaderboard with your own custom rules.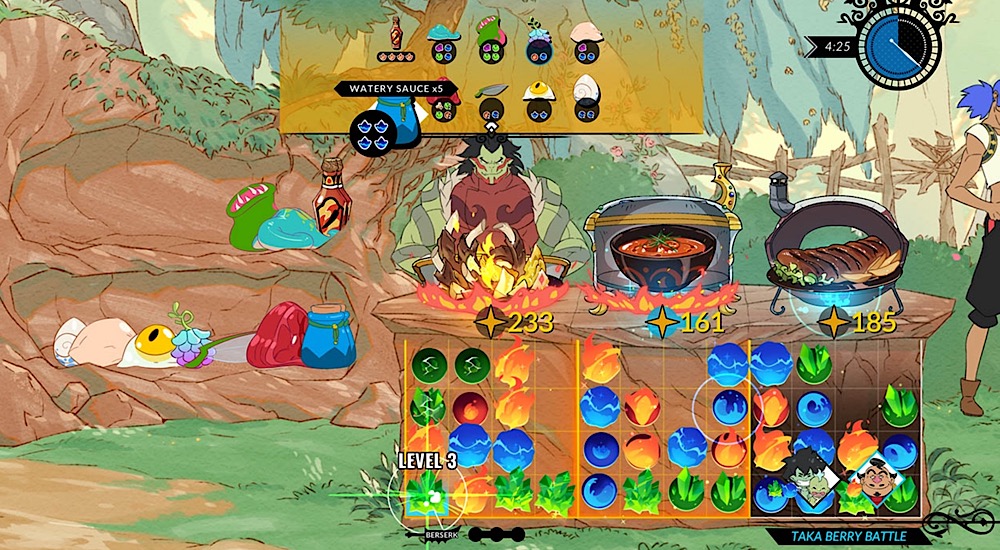 Intense Cooking: Just as action packed (or arguably more) than the combat is the fast paced kitchen scenes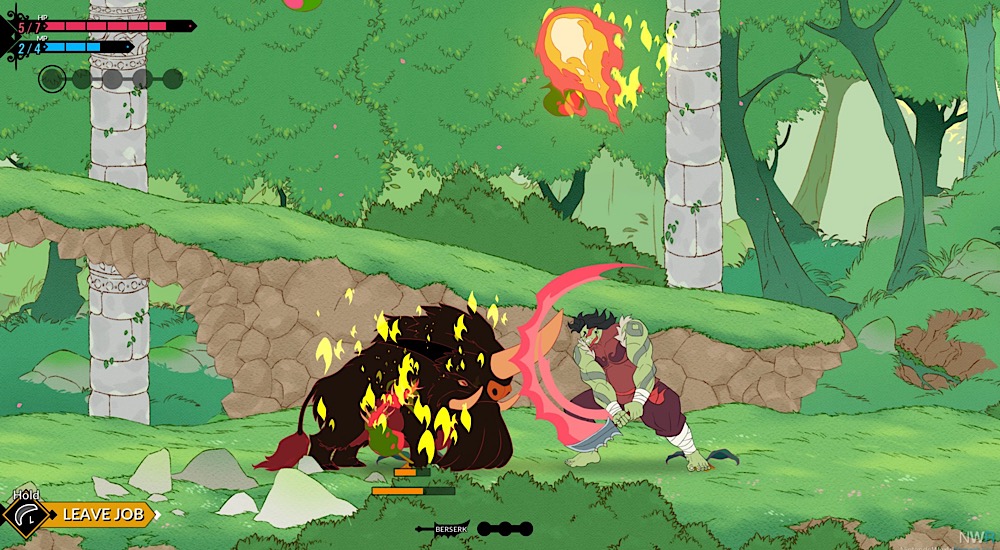 Slice and Dice: Build up combo points to efficiently take down those delicious beasts.
2. To the Moon
To the Moon Trailer
Follow the famously heart wrenching story of two doctors who work their way back through a terminally ill man's memories to try and fulfil his dying wish. Using cutting edge technologies, Dr. Watts and Dr. Rosalene let dying souls relive their life in their heads to life the life they wished they'd had. In 'To the Moon', you follow the memory bank of a dying elderly man, moving backwards through his life to uncover more about his perplexing final wish: 'to go to the moon'.
An equally heart wrenching and tranquil story, filled with adventure and an addictive storyline.
A truly unique gameplay experience, which is mainly story based but has adventure scattered throughout.
An award winning soundtrack that somehow makes the tearful story even more emotional as you're fully immersed into the new world.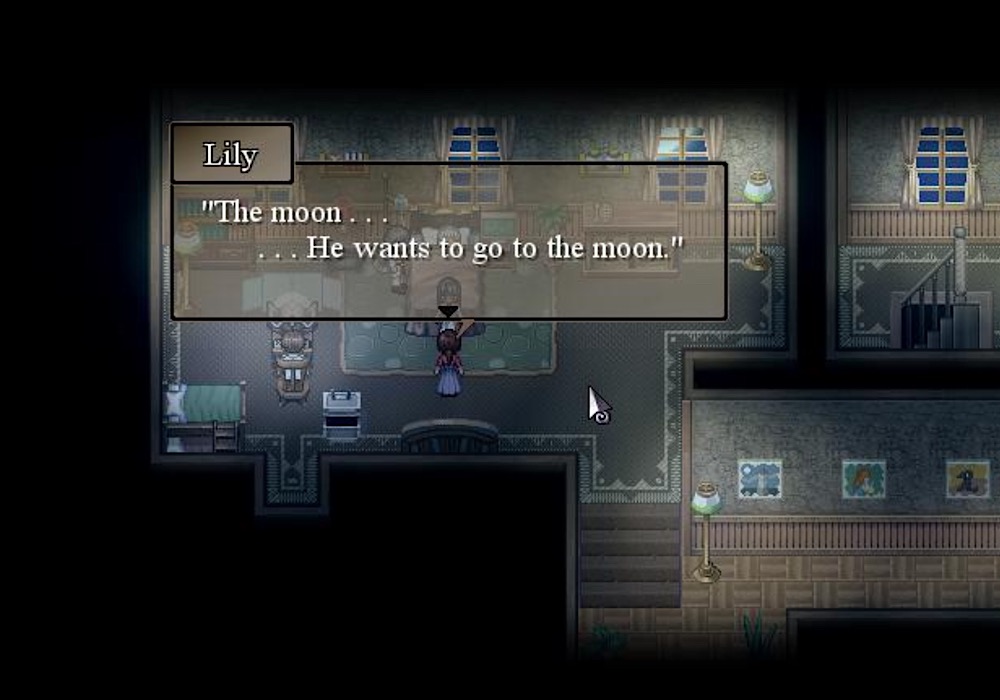 Addictive: Follow the beautiful story to uncover secrets about old man Johnny's life, and why he wants to go to the moon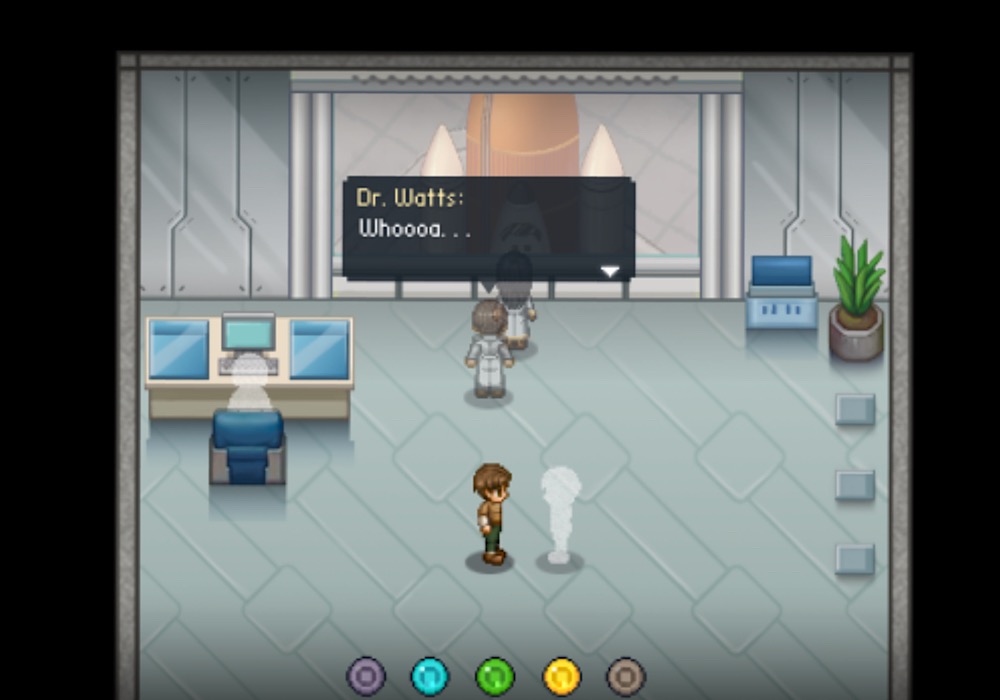 Immersion: Build a personal feeling connection to every single character in both the doctors, and Johnny's life story.
1.Undertale  
 Undertale Release Trailer
In this classic masterpiece of an RPG, become one unlucky person who's fallen underground into a world saturated with dangerous beasts and monsters.
Battle or negotiate your way through the dangerous depths if you want to escape…
Partake in tactical and brutish attacks on enemies and even befriend bosses on your journey to the surface.
Unique emphasis on humour and a wholesome, humour filled storyline.
Take on underground bosses and creatures on your way to the surface.
Dogs. That's right, there's dogs in Undertale (just when you thought it couldn't get any better).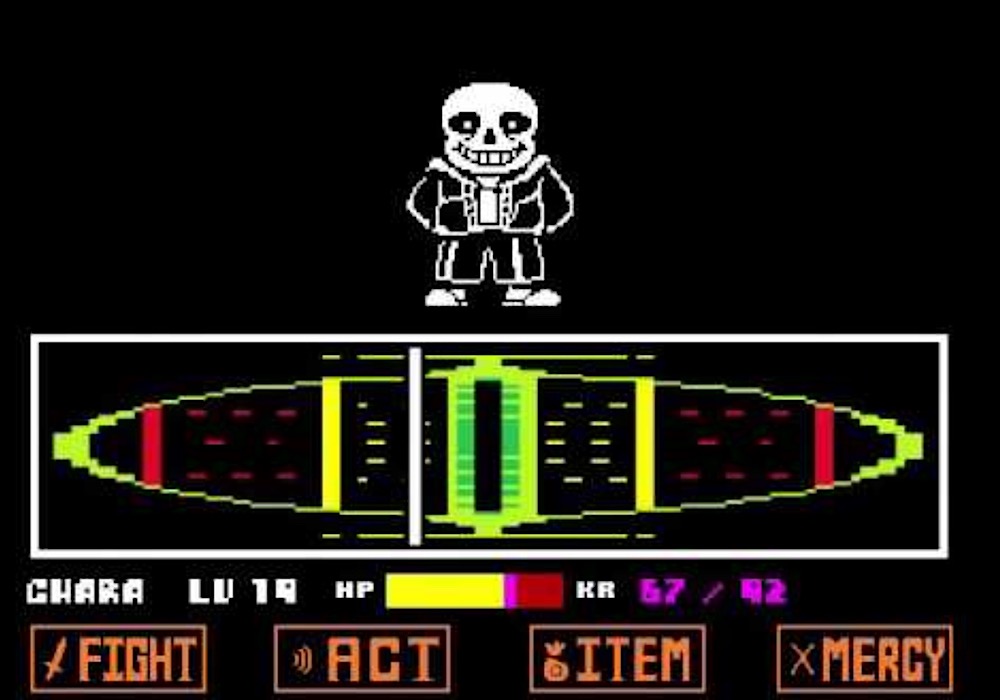 Choose Wisely: In a mix of real time attacking and tactical choices, take down bosses and monsters as you get closer and closer to escape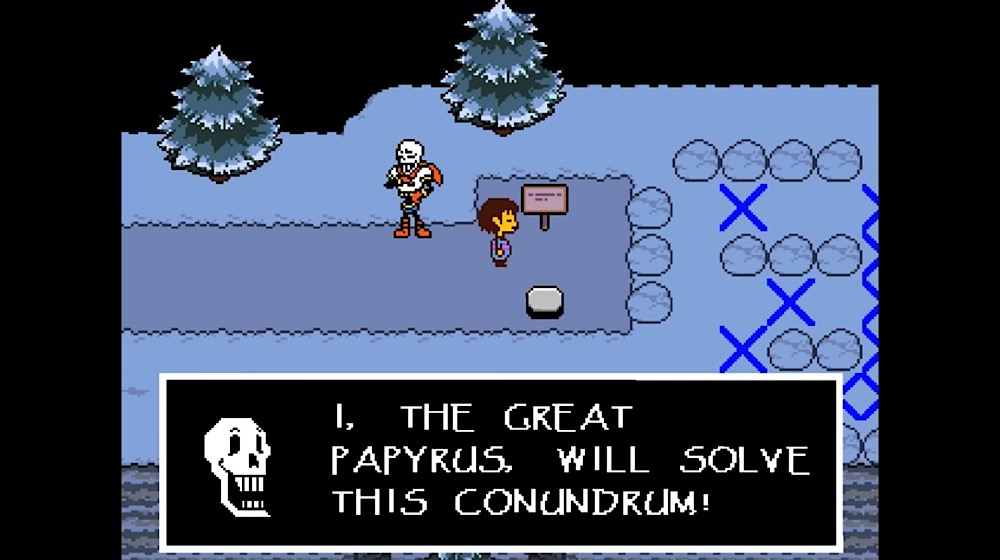 Helping Hand: Work your way through perplexing puzzles with help or alone.
Also be sure to check out:
The 10 Best Indie Games Loved By Millions Worldwide
Image Gallery