[Top 10] Best FromSoftware Games To Play Today
Updated: 09 Dec 2022 3:20 am
The beautiful Malenia from Elden Ring.
With a little rage and a broken controller, we finally managed to make a list of the best FromSoftware games. A studio that is famous for their challenging, award-winning titles like Elden Ring, Bloodborne, the Dark Souls Trilogy, and Sekiro.
We ranked these FromSoftware games from good to excellent. Let's dive in!
10. Armored Core 2
A mech from Armored Cored 2.
Before FromSoftware was known for the Souls series, the studio was known for the Armored Core series.
Released for PlayStation 2 in 2000, Armored Core 2 is the fourth instalment in the series, a third-person mech shooter that lets you do missions and contracts, customise your mech, and earn rewards.
Even though the concept was great back in 2000, this game was heavily criticised mainly because of the funky controls, which made the game difficult for certain players.
9. Otogi 2: Immortal Warriors
Screenshot from Otogi 2: Immortal Warriors.
Released for Xbox in 2003 (2004 in the US), Otogi 2 is a Japanese-style third-person hack-and-slash action-RPG game.
In Otogi 2, you play as Raikoh, who is summoned once again to destroy the invading demons. Raikoh and his allies must destroy the demons and prevent darkness from consuming the world.
Otogi 2 is considered an amazing game for a 2003 Xbox game, providing satisfying gameplay in a twisted Japanese setting. You can tell by the story and genre how FromSoftware is shifting towards the "Souls" formula with darkness and light themes, as well as the challenging gameplay.
Lucky for you, it's playable on the Xbox Series X via backwards compatibility.
Gameplay Trailer:
8. Otogi: Myth of Demons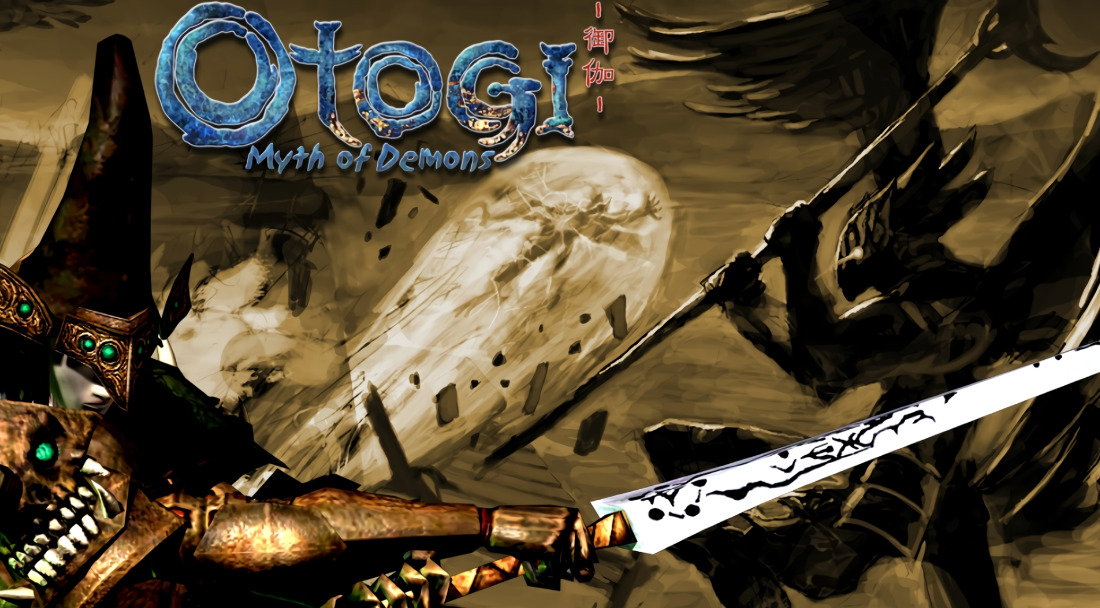 Otogi (2002) cover image.
Otogi: Myth of Demons, a hack-and-slash action-RPG single-player game, was released for Xbox in 2002. In Otogi, you can upgrade your stats and health, use four types of weapons, and learn magic skills and spells from four different schools.
FromSoftware was polishing its niche in the Otogi series, and a lot of content from Otogi and Otogi 2 built the foundation for today's Soulsborne games, from the dark setting to the RPG element to the solid combat mechanics.
And just like Otogi 2, it's playable on the Xbox Series X via backwards compatibility.
7. Demon's Souls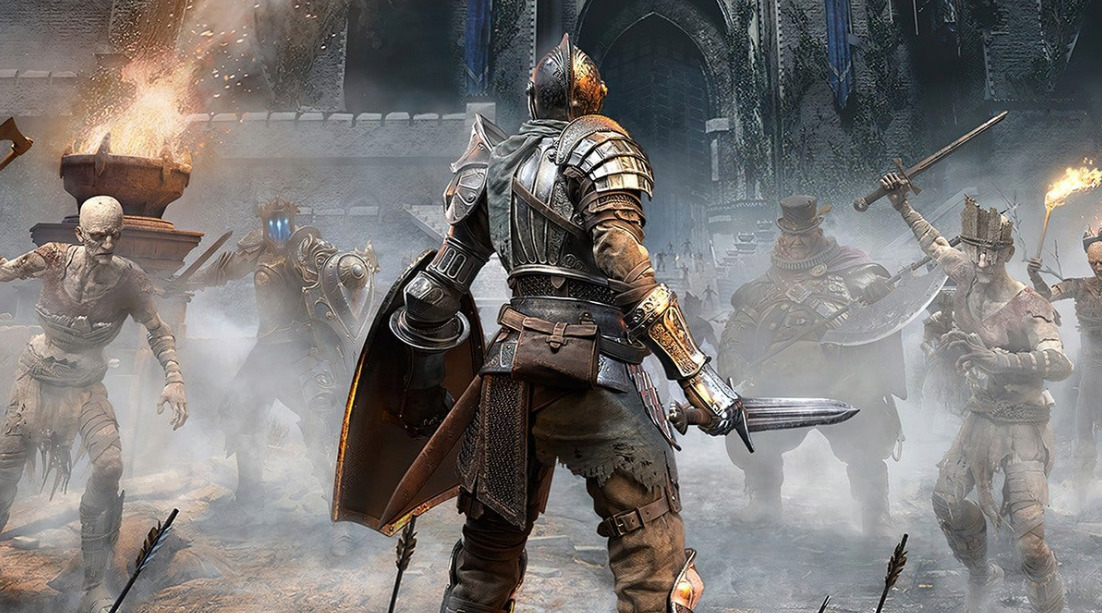 Demon's Souls took the world by surprise in 2009.
Before Dark Souls was a thing, there was Demon's Souls (2009), released for PlayStation 3 in 2009 and remade for PlayStation 5 in 2020.
Demon's Souls was the blueprint for today's FromSoftware games. A lot of credit goes to director Hidetaka Miyazaki, who polished the project to be what it is now, and his work certainly paid off.
Demon's Souls provides a fantasy open world set in Boletaria, a kingdom consumed by a dark being called the Old One. As the hero, you navigate five worlds, fighting through bosses to kill Allant, the fallen king, and pacify the Old One.
So, what's so special about this game? What makes it different?
It's the very challenging combat mechanics and the death-respawn element, as well as the dark atmosphere.
Gameplay Trailer:
6. Dark Souls 2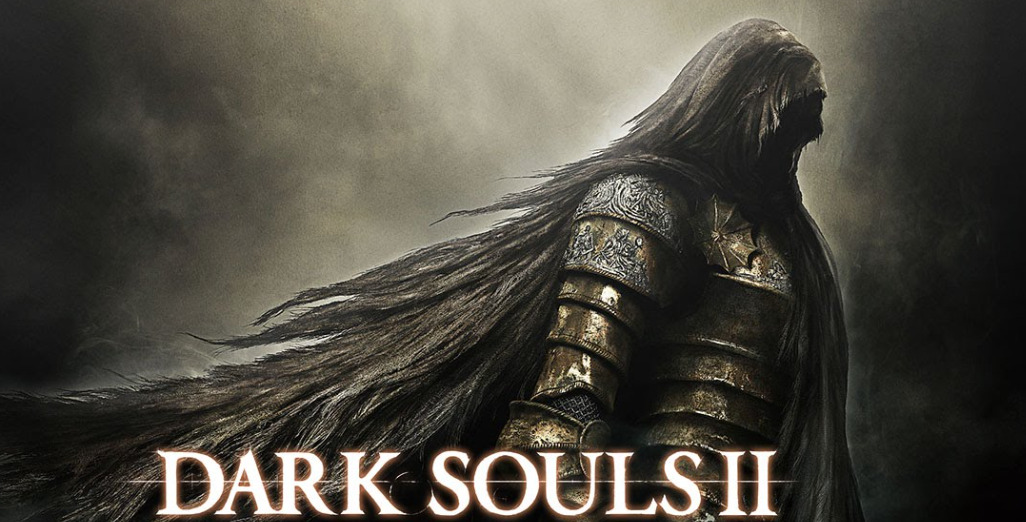 Cover image from FromSoftware's Dark Souls 2.
Dark Souls 2 was released in 2014 for PC, PS3, PS4, Xbox 360, and Xbox One.
Gamers' least favourite Dark Souls trilogy entry, as well as the only Souls game not directed by Hidetaka Miyazaki (including Demon's Souls, Bloodborne, and Sekiro).
Dark Souls 2 is all about punishing and unforgiving combat. You play as an undead human cursed to never die and doomed to eventually become a Hollow, a being with no memories or purpose, and you journey to break the curse through a series of bosses and quests.
Naturally, the difference in combat pacing, unbalanced mechanics, and obvious flaws in level design indicate Miyazaki's absence.It's still worth playing though, it has a gorgeous world, memorable boss fights, and memorable one-hit deaths.
Gameplay Trailer:
5. Dark Souls 3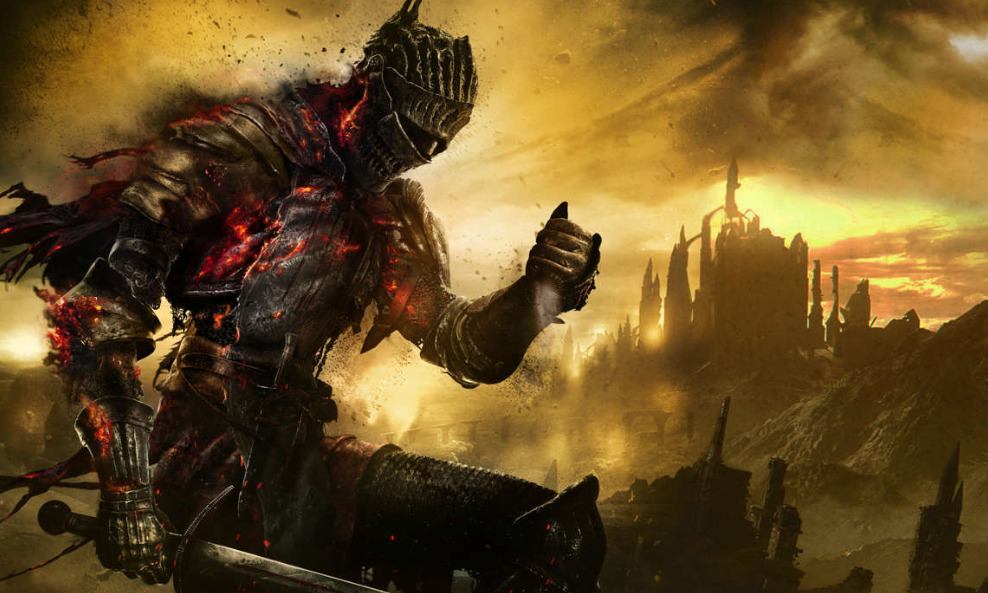 Dark Souls 3 won Game of The Year award in 2016.
Released in 2016 for PC, PS4, and Xbox One.
Dark Souls 3 brings an end to the legendary Dark Souls trilogy, and boy did Miyazaki return strong! FromSoftware took Dark Souls 1 and pushed it to the extreme, improving everything: combat, PVP, enemy and boss AI, graphics, performance, and denser and deeper lore.
Some players complained about poor ports, but overall, it's such a great game, and online ratings vouch for that.
Both DLCs, Ashes of Ariandel and The Ringed City, are also worth playing since they end the trilogy, lore-wise, and include even harder bosses and prettier levels.
Gameplay Trailer:
4. Sekiro: Shadows Die Twice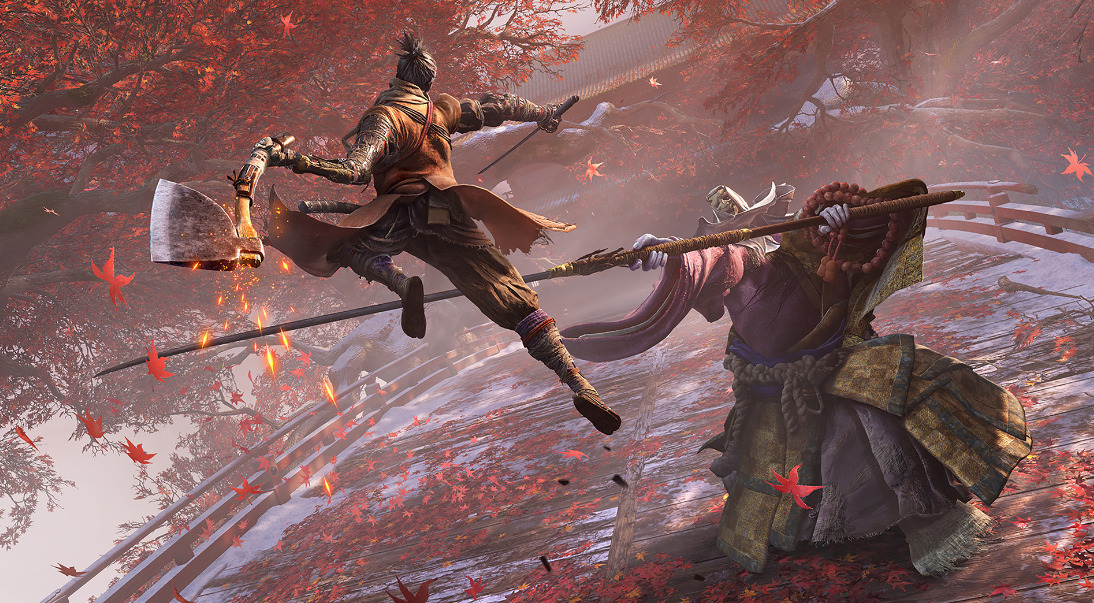 Sekiro fighting the Corrupted Monk in a stunning scene.
Sekiro: Shadows Die Twice was released in 2019 for PlayStation 4, Xbox One, and PC.
Set in a beautifully designed 17th-century Japan, Sekiro is an action-RPG made by FromSoftware that is quite different from other titles because, even though it's still crazy difficult and feels the same, it doesn't play the same. That idea brought a lot of new players and controversy.
Sekiro adds a new challenge for Souls players in the form of posture mechanics, which require you to be aggressive with enemies rather than spam dodges and hope you don't get hit!
The reason behind "Shadows Die Twice" is that you're allowed a second chance in combat in case you die. Does it make the game easier? Yes, but it's even more frustrating when you can't defeat a boss with two lives. Poor controllers.
Sekiro won Game of the Year 2019, even though it wasn't FromSoftware's main focus since they were busy making Elden Ring. They won Game of the Year with a "here's something to do while you wait"!
Gameplay Trailer:
3. Dark Souls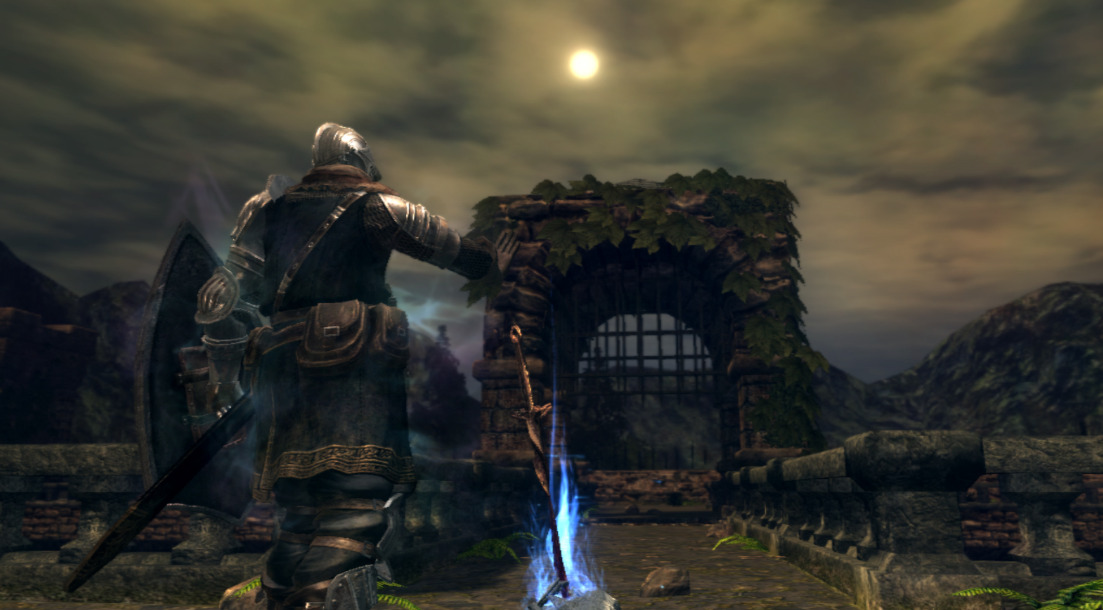 The Firelink Shrine; Where it all started.
Dark Souls was initially released in 2011 for PlayStation 3, Xbox 360, Windows, PlayStation 4, Xbox One, and Nintendo Switch. It was remastered in 2018 for better graphics and performance.
This all-time classic went from "huh?" to one of the most influential games of the last two decades.
Dark Souls brings a beautiful world full of mysteries and hidden lore combined with unique PVE and PVP combat that doesn't provide difficulty settings, just the "get good or uninstall" mentality.
Gamers love Dark Souls because it was ahead of its time, and FromSoftware was bold enough to put players through absolute hell and still expect them to beat it. They often do.
Gameplay Trailer:
2. Bloodborne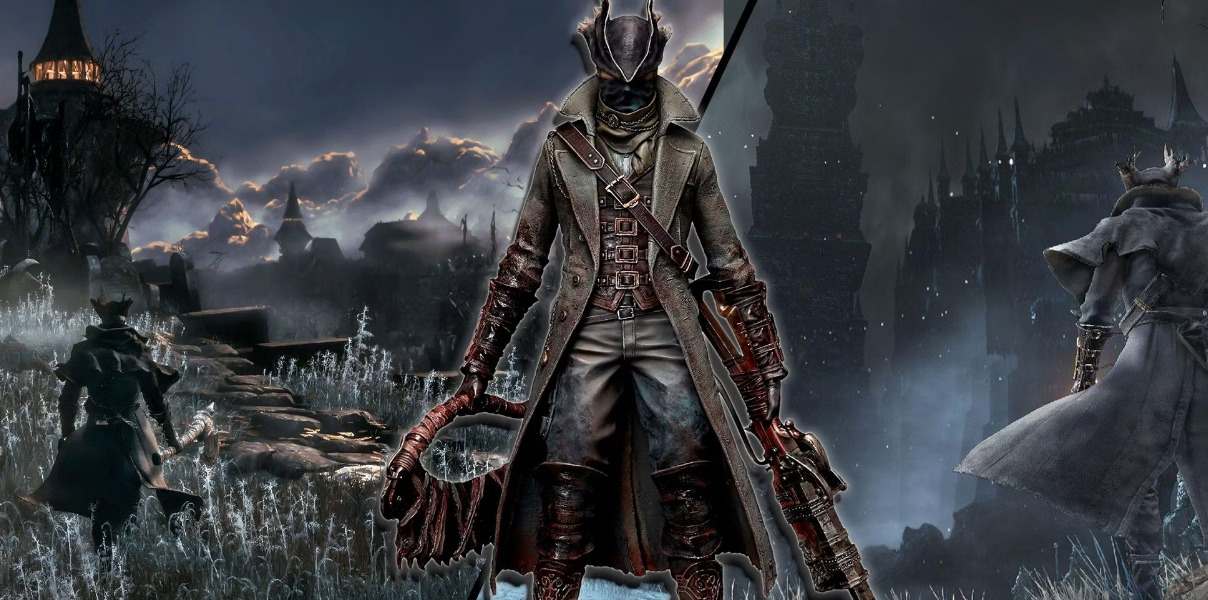 "We are born of the blood, made men by the blood, undone by the blood. Our eyes have yet to open... Fear the Old Blood."
Bloodborne is a 2015 action RPG developed as a PlayStation 4 exclusive by FromSoftware.
Bloodborne is where Dark Souls meets Sekiro. With fast-paced combat and pistols instead of shields, you're in for aggressive, high-risk, high-reward gameplay. It's either a successful parry or a "You Died" screen.
Set in the dark, bloody, and plagued city of Yharnam. You awaken as a hunter trying to fight his way through bloodthirsty beasts in an attempt to learn the truth and how to end the plague, ignorant of the true horror lurking within the city.
Bloodborne is number 2 on this list because it offers amazing boss fights, breath-taking lore, and captivating soundtracks, all in a gothic atmosphere. Everything about this game is well crafted, and many gamers prefer it over other titles!
Gameplay Trailer:
1. Elden Ring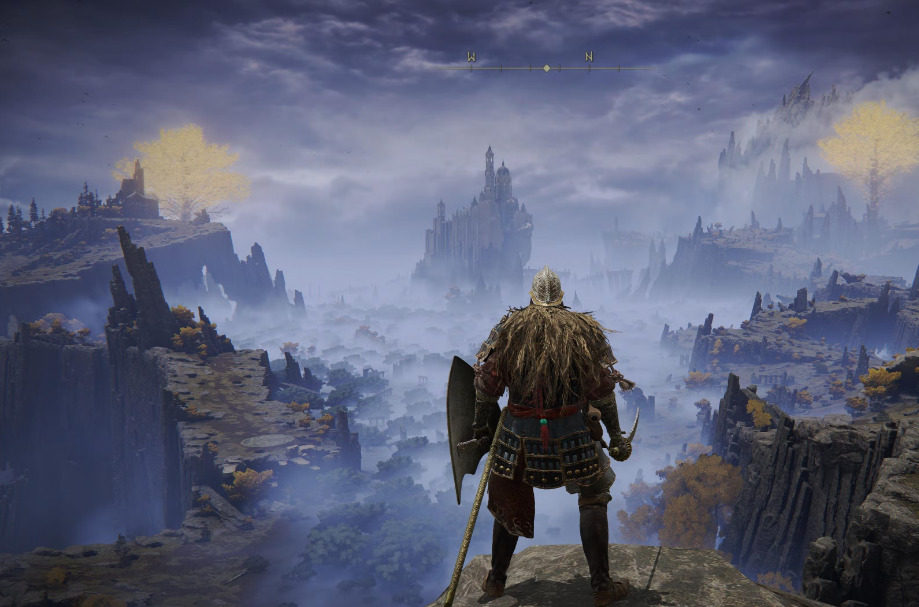 "You Will Witness True Horror" 
Our list comes to an end, and number one is none other than Elden Ring, this year's nominee for the Game of the Year award.
Elden Ring was released on February 25, 2022, for PlayStation, Xbox, and PC.
Made by Miyazaki, who came a long way from Demon's Souls (2009), along with George R.R. Martin, the mind behind Game of Thrones, this open-world action RPG with flawless level design and immersive atmosphere will absolutely blow your mind—and your patience.
In Elden Ring, you play as a tarnished warrior who is called back to the Lands Between to restore the Elden Ring and become the Elden Lord. But that's no easy task because you have to fight through demigods and hardened warriors.
FromSoftware mastered their craft, combining a massive world full of secrets and lore with revolutionary combat mechanics from previous Souls games, such as hard boss fights and complete control over your build and weapons.
and a lot of "You Died" screens.
Elden Ring is a must-play, especially since it's FromSoftware's latest title, so you know you're in for a wonderful experience.
Gameplay Trailer:
You may also be interested in: