Top 15 Games Like Dark Souls (Games Better Than Dark Souls In Their Own Way)
Updated: 08 Aug 2019 8:58 pm
Discover the top 15 games like Dark Souls.
What Are The Best Games Like Dark Souls?
Since its release in 2011, Dark Souls have been a staple on the shelves of many gamers and with great reason.
This dark fantasy action-adventure RPG game took the industry by storm and even caused the creation of a new genre, Souls-like.
But after hundreds of hours of fat rolling you might find yourself in need something to keep you from getting burned out.
Here are 15 games that'll keep your Souls spirit intact while also allowing you to appreciate other action-adventure games that have their own charm.
15. Shadow of Mordor
Watch: This is what Sauron looks like in battle
When on the subject of open world and dark fantasy, it's hard not to mention Shadow of Mordor.
For you Lord of the Rings fans, you'll be happy to know the game is set in the fantasy world of Middle Earth. You play as Talion, a former captain of Gundor, who is out for vengeance for his slaughtered family.
And we all know when there's vengeance, there's action, so if assassinating from the shadows, riding giants and killing hordes of Orcs is your thing you're covered.
Ever wondered what would happen if you set an Orc on fire, and he survives? Yep, you guessed he'll be back to with burns, ready for battle. With the nemesis system you'll make a ton of enemies while you make Middle Earth your new playground.
Fight against waves of enemies or return to the shadows and take a more silent approach.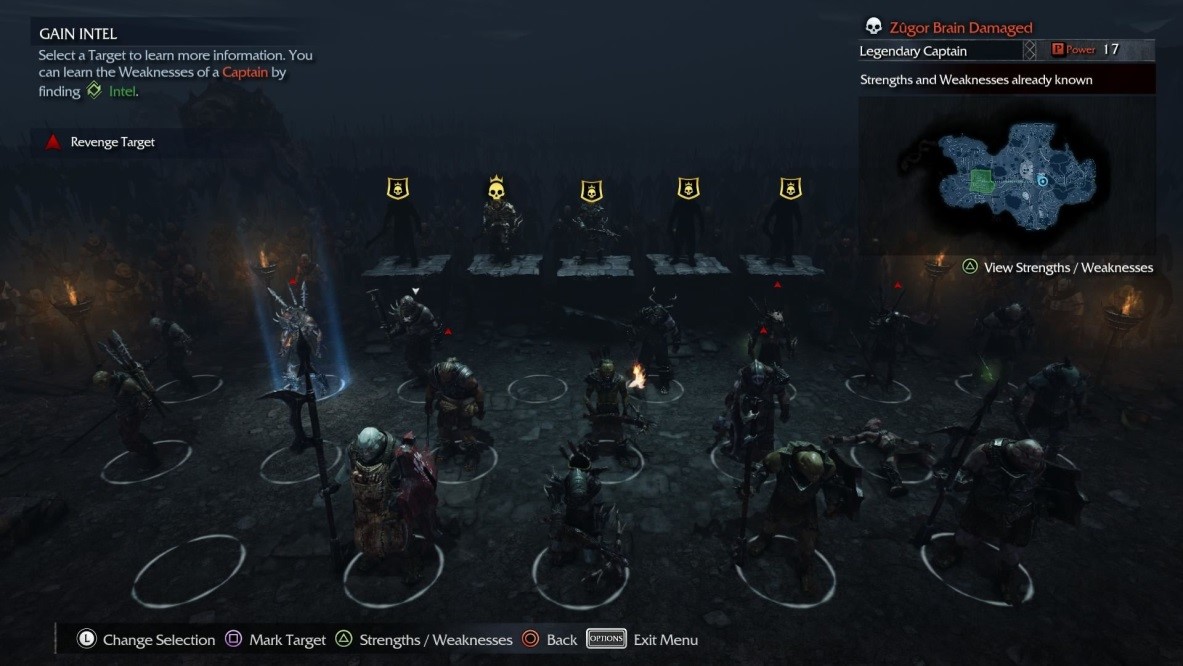 The nemesis allows you to experience, firsthand, how unforgiving an Orc captain can be.
14. Nioh
Nioh Gameplay - Awesome Boss Fight
When you mix together classic Japanese myths with the "die and die again" concept of Dark Souls you get Nioh.
In Nioh, you'll be taking control of William, who stomps through the land of the rising sun, facing many of the most renown mythological Japanese beasts that the tales have to offer.
With the simple stat based system, 8 different types of weapons, and over 20 intense boss battles, it's easy to bring up in a conversation with Dark Souls.
Paired with an epic Guardian Spirit system and you're looking at 60+ hours of chaos.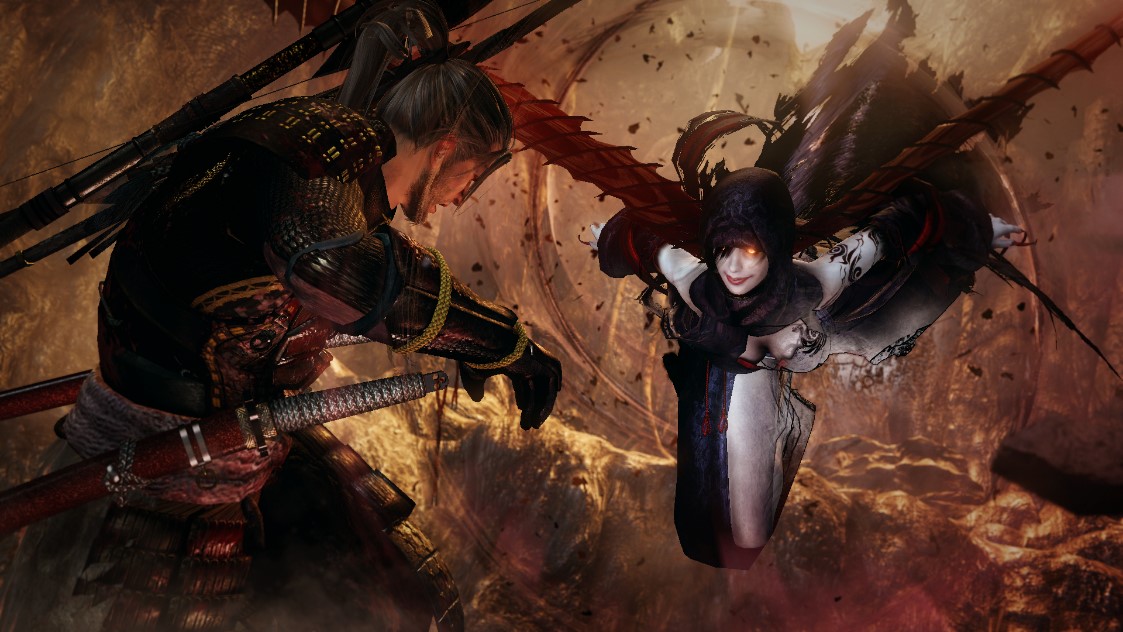 Besides large oni roaming feudal Japan, you can also expect fast-paced boss battles.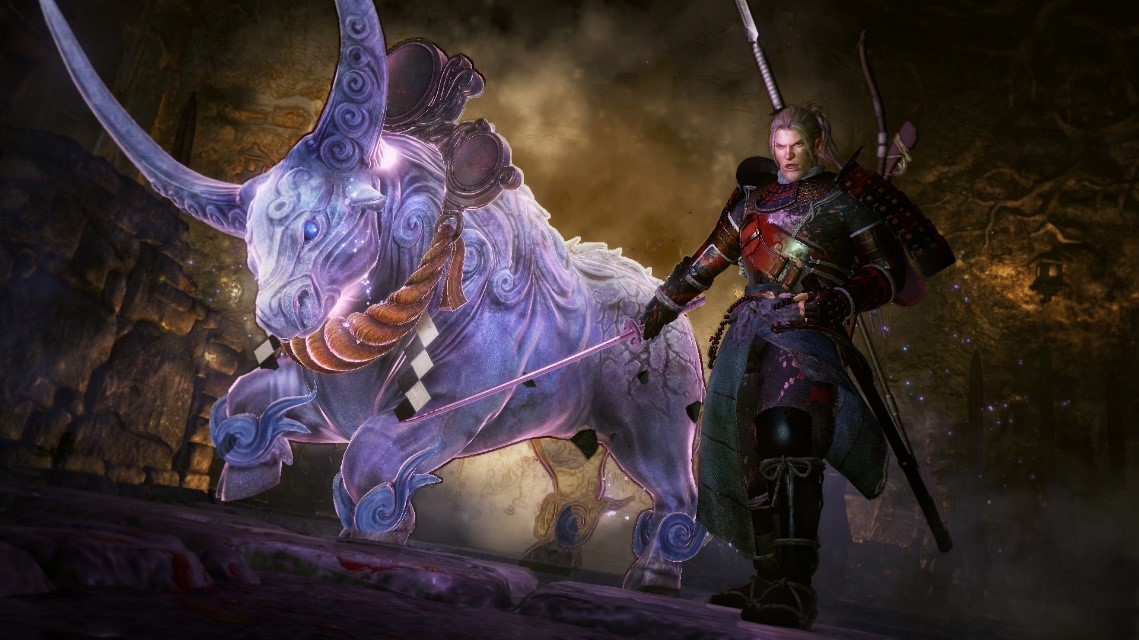 With more than 2 dozen Guardian Spirits to acquire, you'll have many chances to perform big moves.  
13. Lords of the Fallen
Lords of The Fallen Debut Trailer
If you've been keeping up with the latest game releases up now, then I'm sure you've heard about this next one, Lords of the Fallen. It is utterly impossible to talk about games that are like Dark Souls without mentioning it.
While this game certainly has drawn from the Dark Souls well of inspiration, it still hosts its own identity. Mainly, the story is told outright and there's not much left for individual interpretations and fan theories. Here, you take the role of Harkyn, who wears the sins he has committed on his face, these are called runes.
He, with the help of a monk named Kaslo, embarks on a journey to the Rhogar Realm to stop an invasion of powerful beings known as Rhogar Lords. Lords of the Fallen has a combat system where going school sword and board is rewarded and too hasty, preemptive strikes, are punished just like Dark Souls.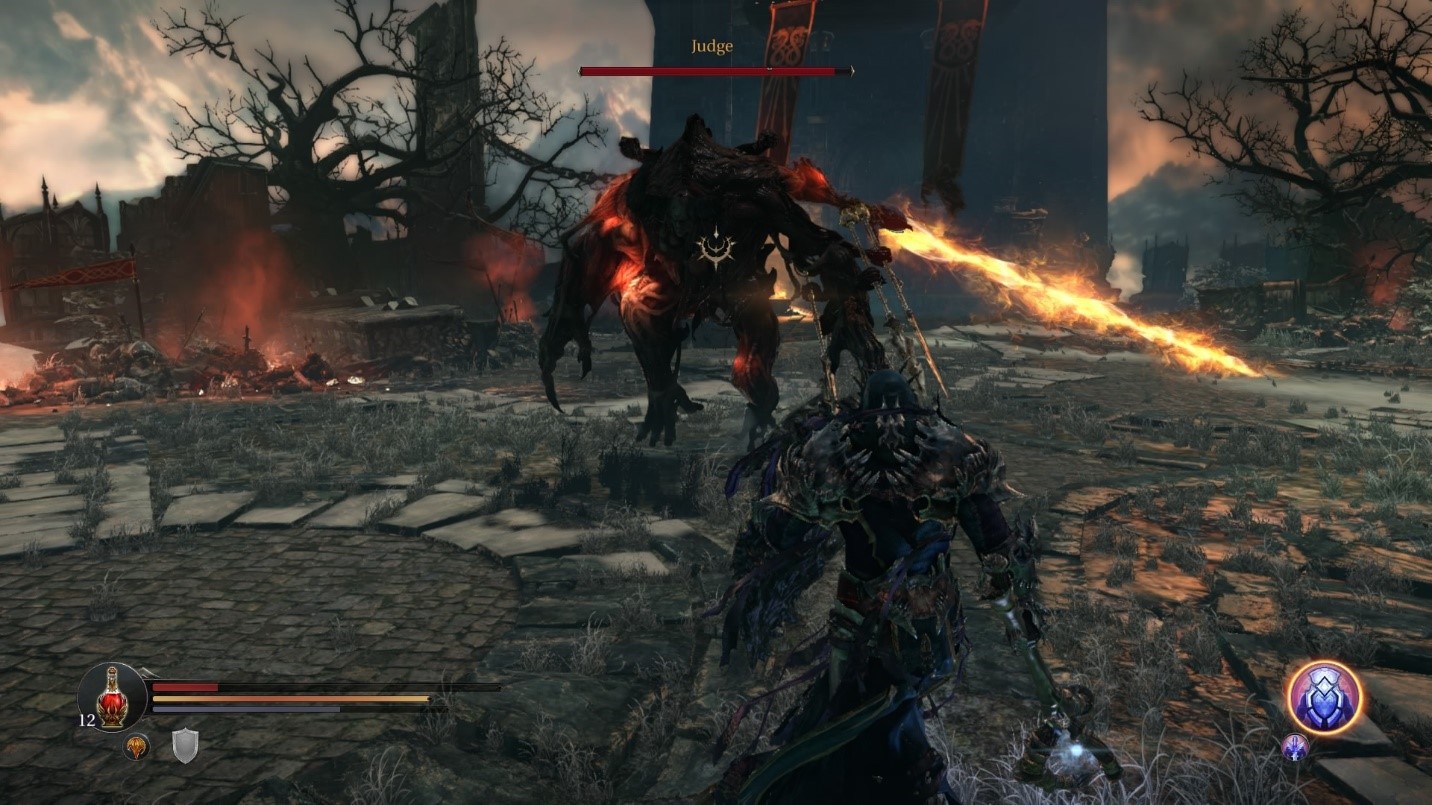 Be ready for elemental swords and bosses twice your size.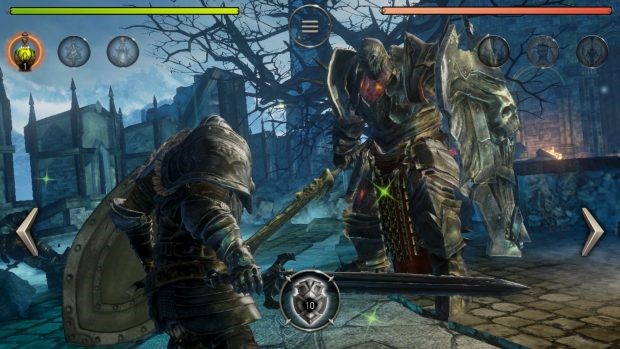 While not always a guaranteed death, some enemies can eat your life away if you miscalculate your steps. 
12. Castlevania: Lords of Shadow 2
Castlevania: Lords of Shadow 2 Gameplay
So, you like Dark Souls? Then you must like large castles, large bosses and mobs of angry NPCs.
With Castlevania: Lords of Shadow 2 you're in luck, especially if you like vampires. In this sequel you take the stage as Gabriel Belmont, who is now known to the world as Dracula, as he takes up a quest to stop the return of everyone's enemy, Satan. This entry of Castlevania features amazing over the top action and clearly, the most impressive action the series has to offer.
With loads of abilities, 20+ hours of story, and an interesting take on the rise of Dracula, Castlevania can keep anyone who loves vamp lore busy.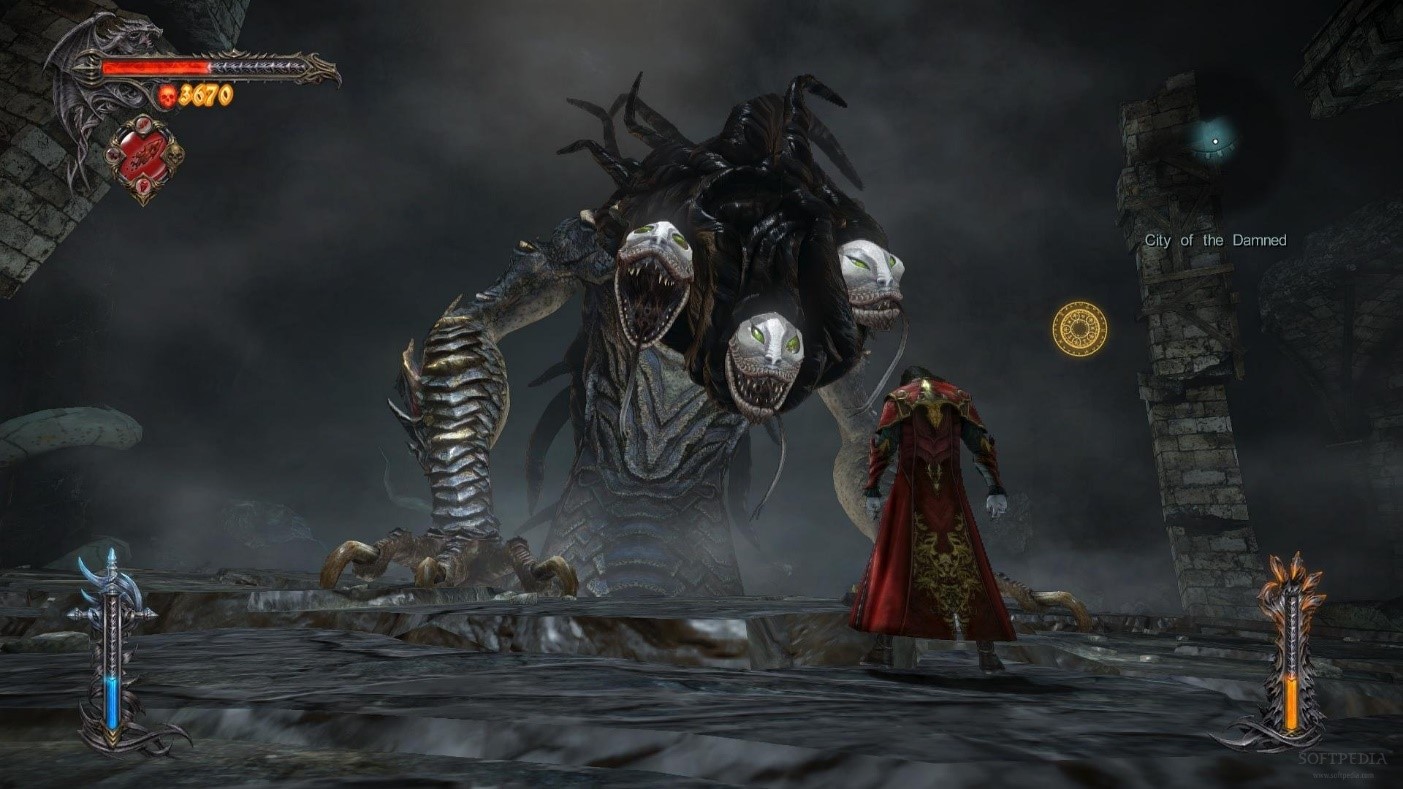 What's a Castlevania game with a boss or two 3 times your size?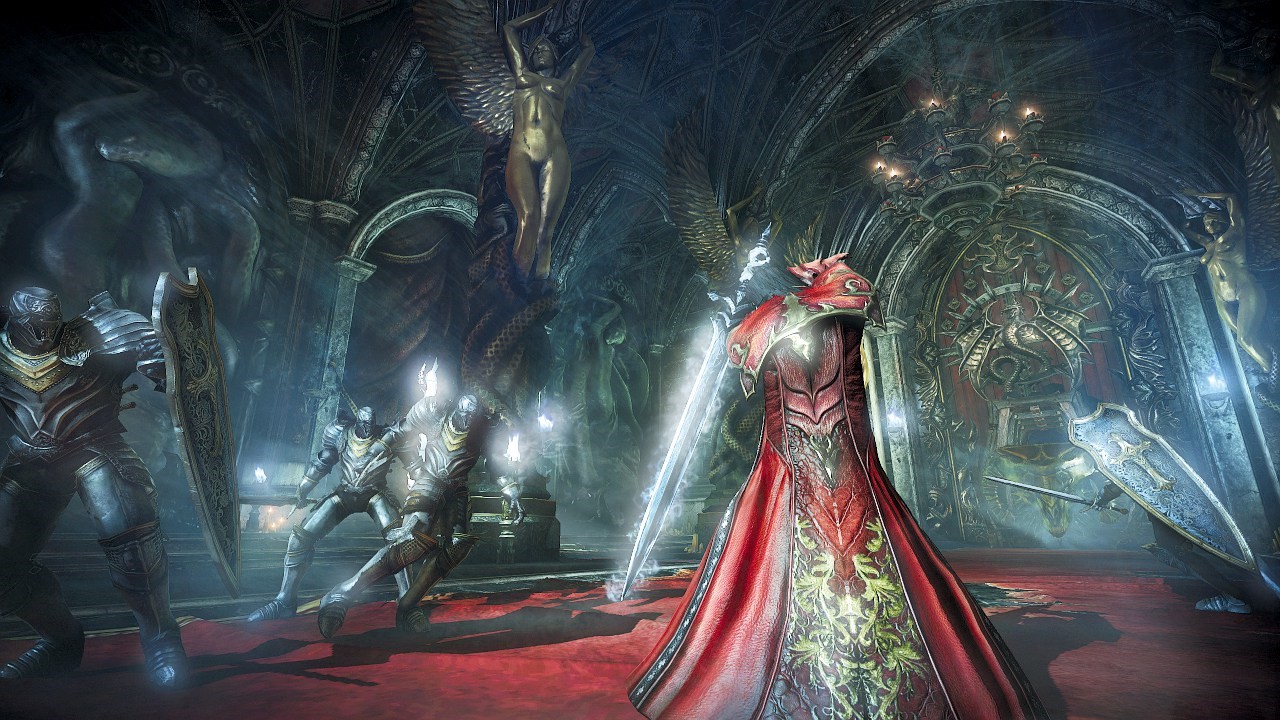 Throughout the game, Gabriel has access to more than 10 new weapons, many of which gives a new feel to the combat.
11. Hellblade: Senua's Sacrifice
Hellblade Senua's Sacrifice Gameplay
This next entry is an indie dark fantasy action-adventure game that made some big waves when it dropped back in 2017 for the PC and PS4.
Hellblade: Senua's Sacrifice hit the market with raving reviews, which mostly complemented the game on its great story telling, immersive sound system, and its hellish Norse-like atmosphere.
As the name suggests the player assumes the role of Senua, who suffers from severe psychosis, as she travels to Helheim to set her deceased love's soul free.
As mentioned above, Hellblade features an amazing atmosphere that any Souls fan will appreciate. With aggressive, realistic combat, satisfying ripostes, and a low-price tag, there's no reason not to give it a shot.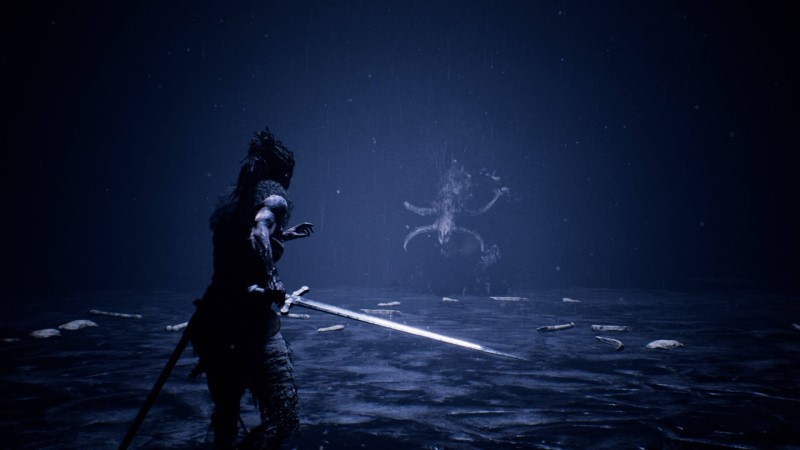 Everyone's favorite sun and moon eating wolf, Fenrir, makes an appearance.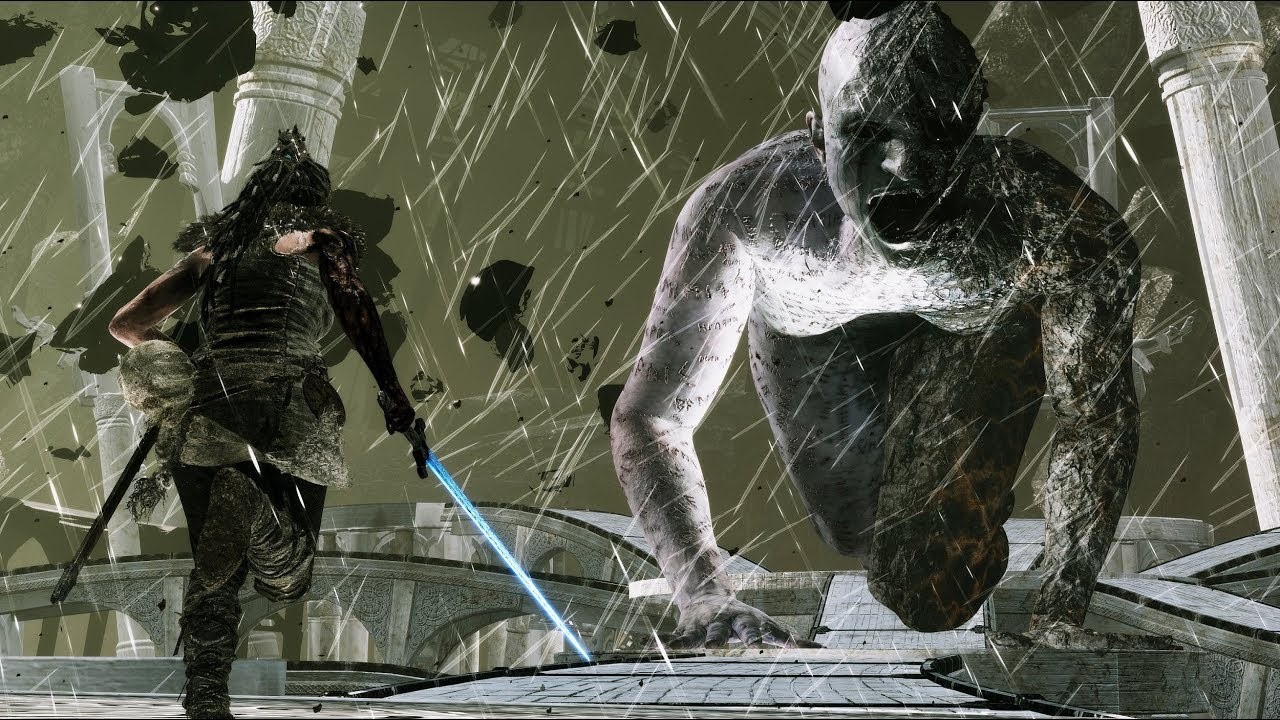 Like an unspoken rule in the realm of dark fantasy, expect big boss battles.
10. Monster Hunter World
Monster Hunter World Gameplay
For many years now, the Monster Hunter community has been begging for an 8th generation game; with Monster Hunter World, they finally have it.
One of the most highly anticipated games of 2018, in Monster Hunter World you take control of your own created hunter who is sent to New world to provide support to the Research Commission with the study of the elder dragons.
This pretty much translated to kill monsters, make that monster into food or new equipment, then use said food or equipment to turn hunt an even bigger monster! Just like Dark Souls, Monster Hunter World can lead to large and satisfyingly difficult battles.
With a whopping 14 different weapon types to choose and the added plus of co-op this one is certainly worth a try.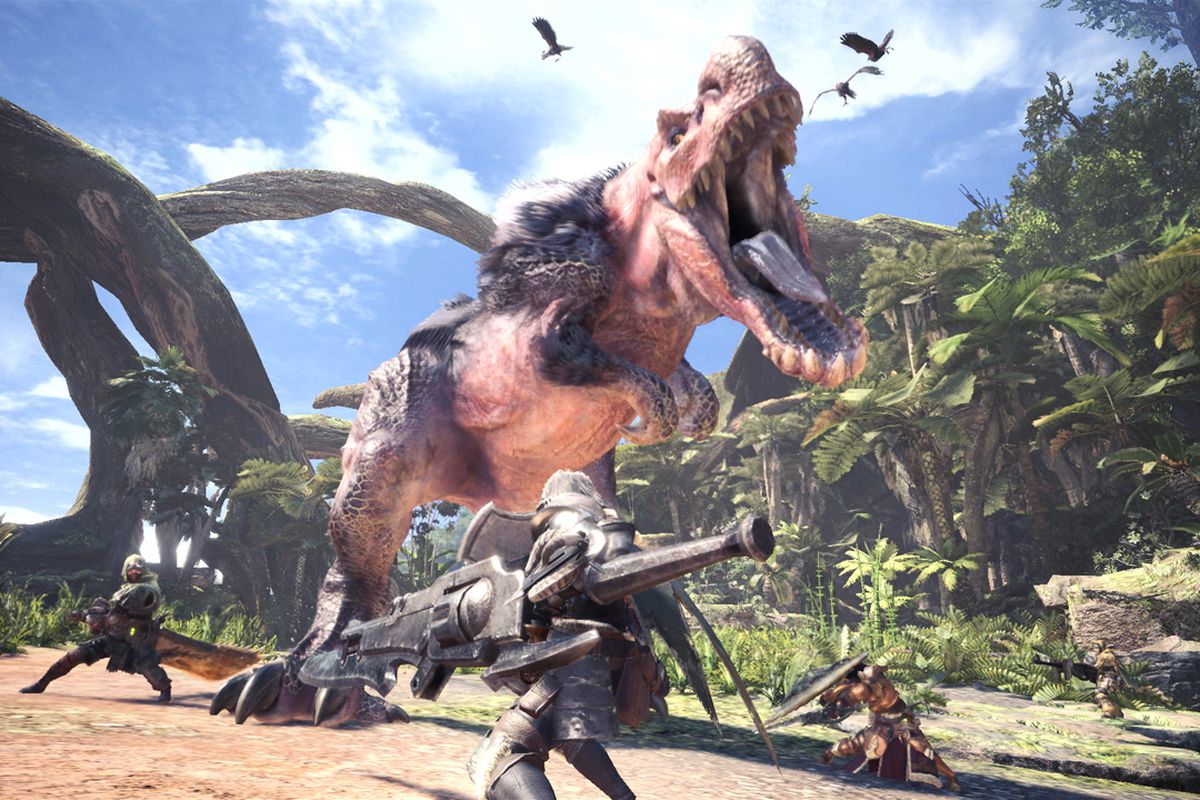 With monsters this huge it's easy to feel like every hunt is a boss battle.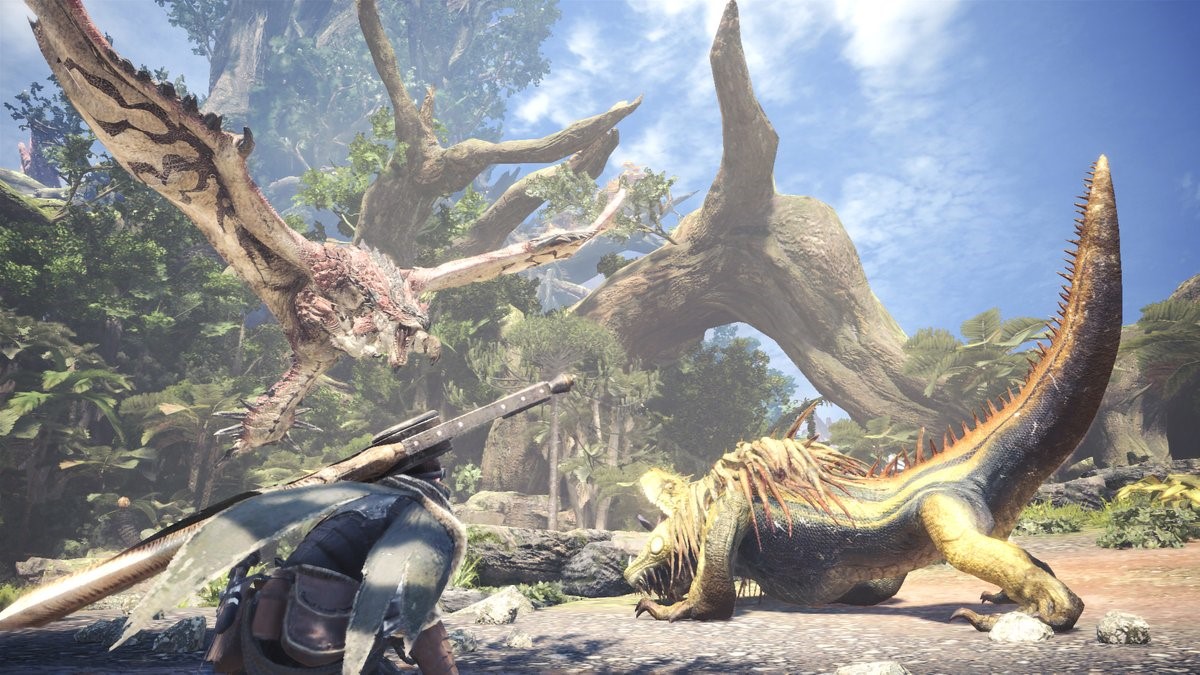 Many of the monsters of the New World have rivalries with each other, this can be easily used to the hunter's advantage.
9. The Witcher 3
The Witcher 3 Gameplay
Number 9 on the list is The Witcher 3: Wild Hunt. In this legend, Geralt of Rivia returns as everyone's favourite Witcher, hunting down the supernatural while searching for his daughter figure with the intention of protecting her from the horrors of the Wild Hunt.
Geralt, as a Witcher, utilizes many crafting options from weapons to armour and while having access to many types of magic known as signs. The versatility of Geralt's Witcher training allows the player to go with which ever route fits their playstyle the best.
Complete with a strong narrative and the large boss battles we all love this is a must play for any RPG fan. Even though The Witcher 3 and Dark Souls are completely different games that both excel in different aspects, it is improbable that any conversation focusing on dark fantasy games will leave out these The Witcher 3.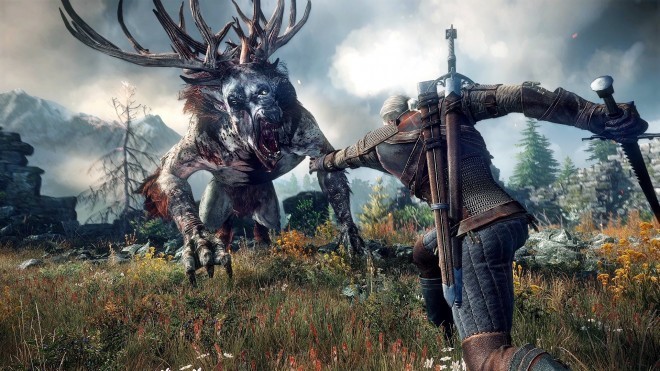 While just swinging your sword around might get the job done, battles will be much easier if you take the proper time to prepare.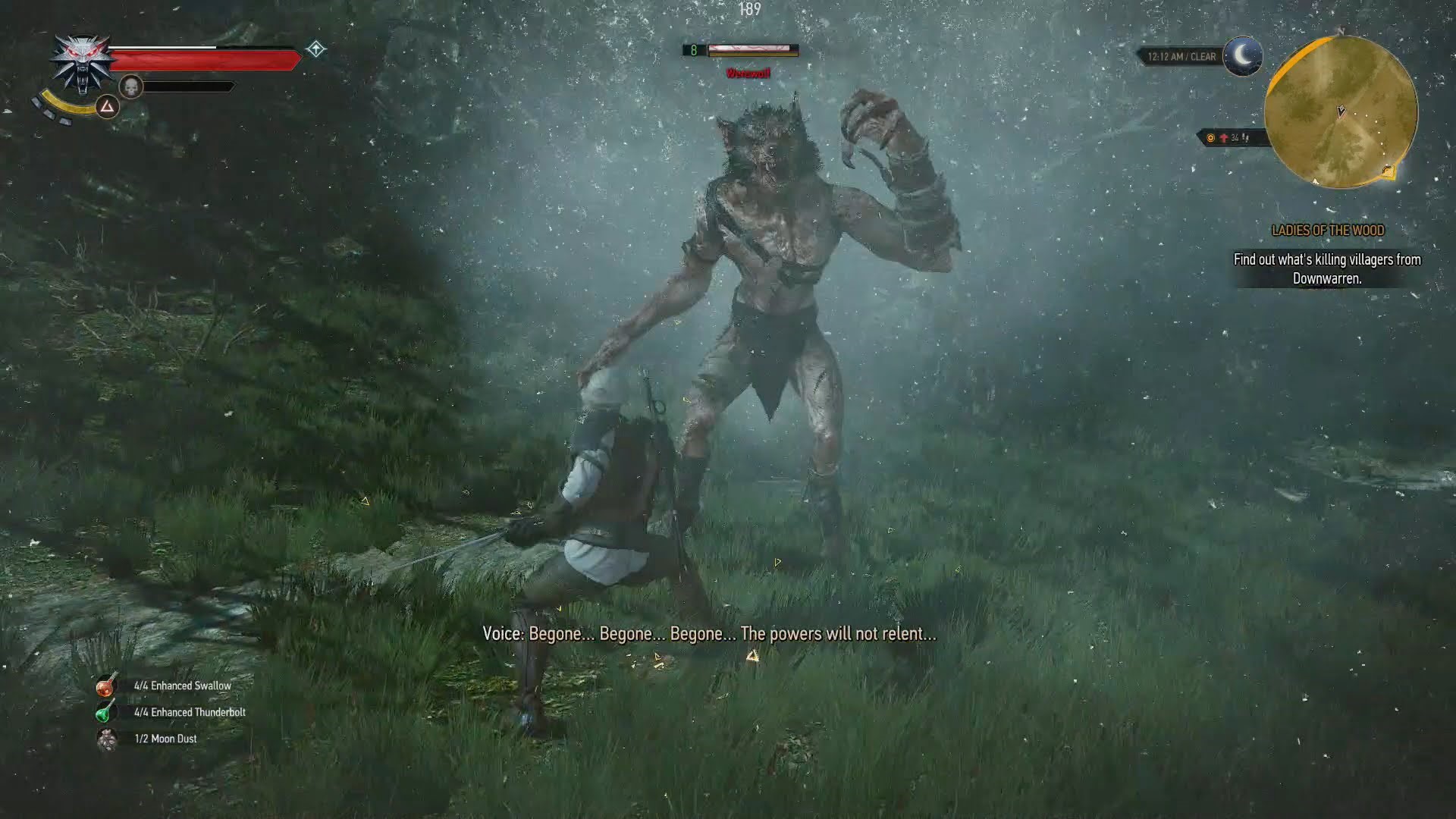 Some enemies will get large boosts based on the time of day, like the infamous werewolf.
8. Assassin's Creed Origins
Assassin's Creed Origins Gameplay
With the new and improved combat system it's easy to see how Assassin's Creed: Origin can be compared to Dark Souls. Up until now the Assassin's Creed franchise used a dull combat system that was neither challenging nor skill based; now it sports a hit box that'll make any sunbro proud.
As per tradition, the player takes up the banner of the Assassins once again this time as Bayek, who is the last of the Medjay in charge of protecting the Siwa Oasis in ancient Egypt.
Here's another entry that has 8 different types of weapons players can use including the renown Egyptian sickle swords.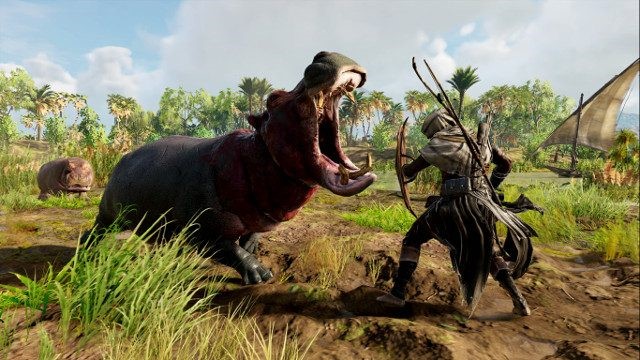 Assassin's Creed: Origins features much of the wildlife that one would expect an Egyptian tale to feature.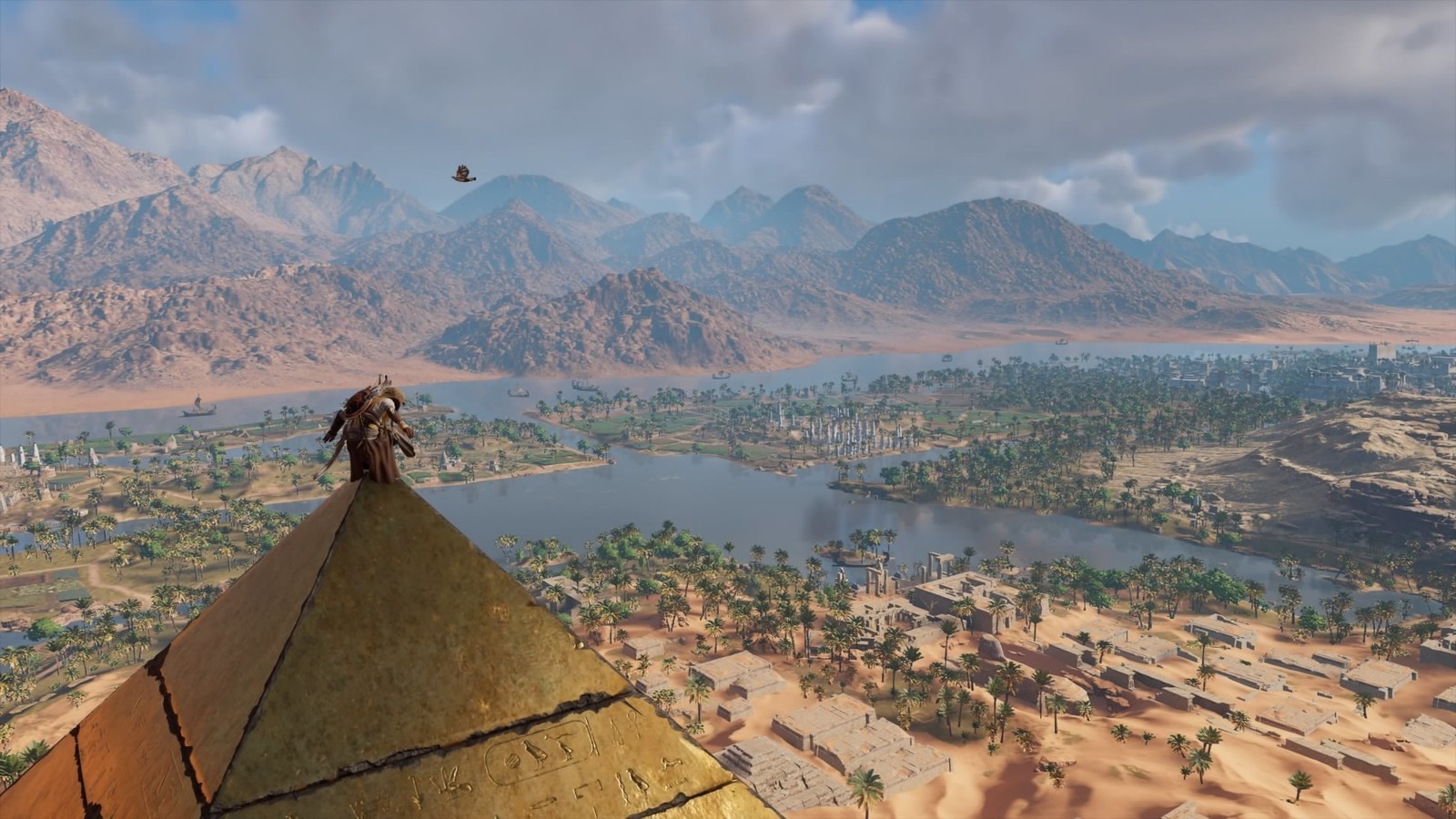 Why would you set an Assassin's Creed game in Africa if you couldn't climb the pyramids?
7. Black Desert Online
Black Desert Online Gameplay
Whenever the gaming community talks about multiplayer games, Black Desert Online always comes up in the top 5 games.
This MMORPG became available to the US in 2016 and ever since, it has maintained a strong, steady following; featuring a beautiful, lush high fantasy setting, a dynamic day/night cycle and a great action-based combat system, it's understandable why. Black Desert Online has a breathing world that gives it a sense of immersion that is rarely present in video games of any genre.
With 15 classes to choose from, 60 plus levels to gain, and an addictive PVP scene, you'll have no trouble filling the free time you have after clearing Dark Souls.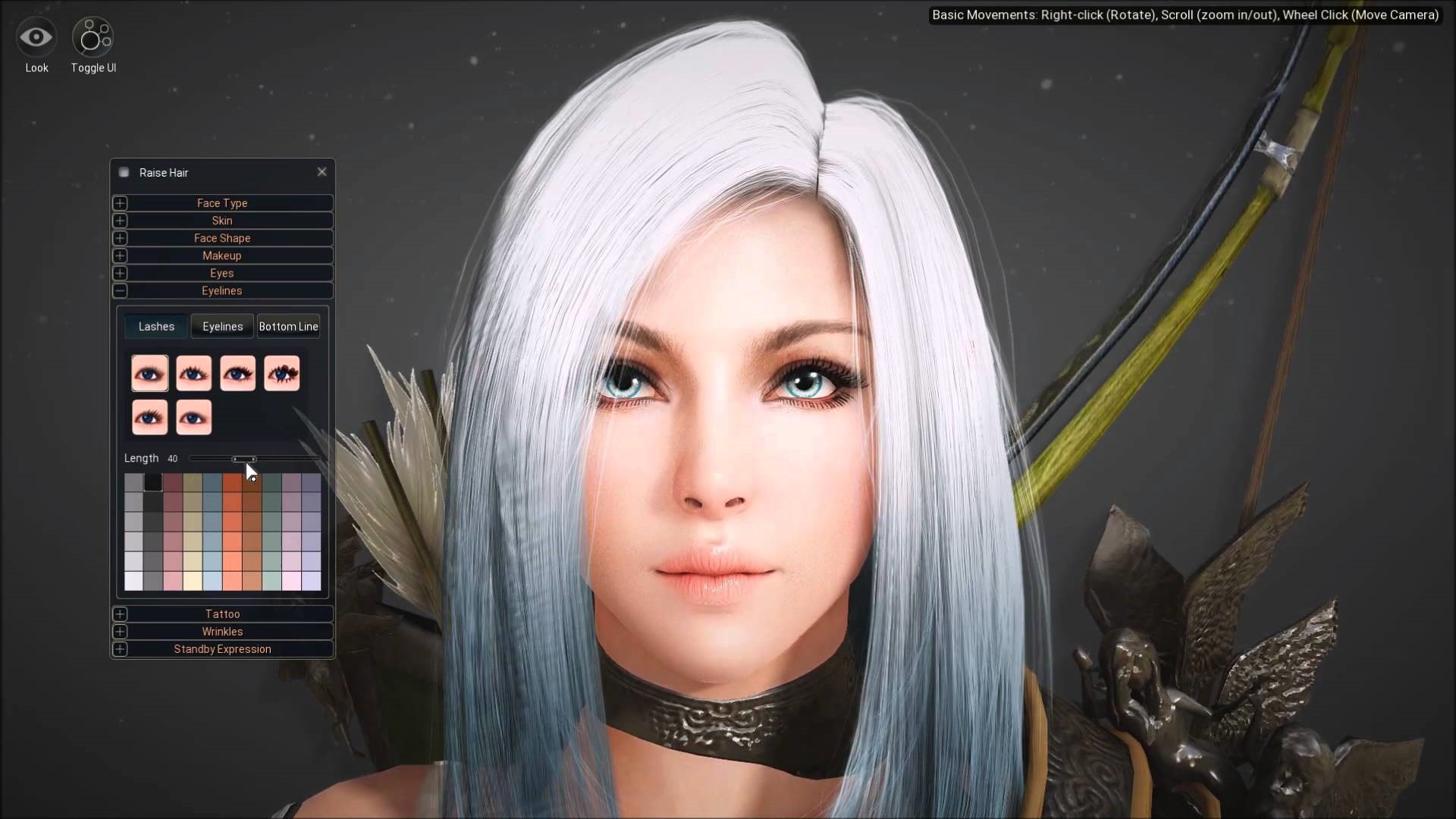 When it was first announced, Black Desert Online was well-known for its gorgeous character creator.
Black Desert Online features some of the most vibrant, large cities in gaming to date.
6. Dynasty Warriors 8
DYNASTY WARRIORS 8 Gameplay
Have you ever fell to your death or died due to an ambush in Dark Souls only because you were rushing and didn't feel like taking your time?
It's okay, it happens to the best of us. In that case, why don't you give Dynasty Warriors 8 a go? As a Dynasty Warrior, you take part in the unification of China in during The Three Kingdoms era with the option play the story of one of the four factions.
With the choice of more than 80 usable characters, fast action, limitless waves of enemies, and fun hack-and-slash battles, you won't have to worry about falling to your death when your mind wanders. As an added plus for history buffs, there are many historically accurate battles to be had as well, such as the Battle of Xiapi, which led to the execution of the great Lü Bu.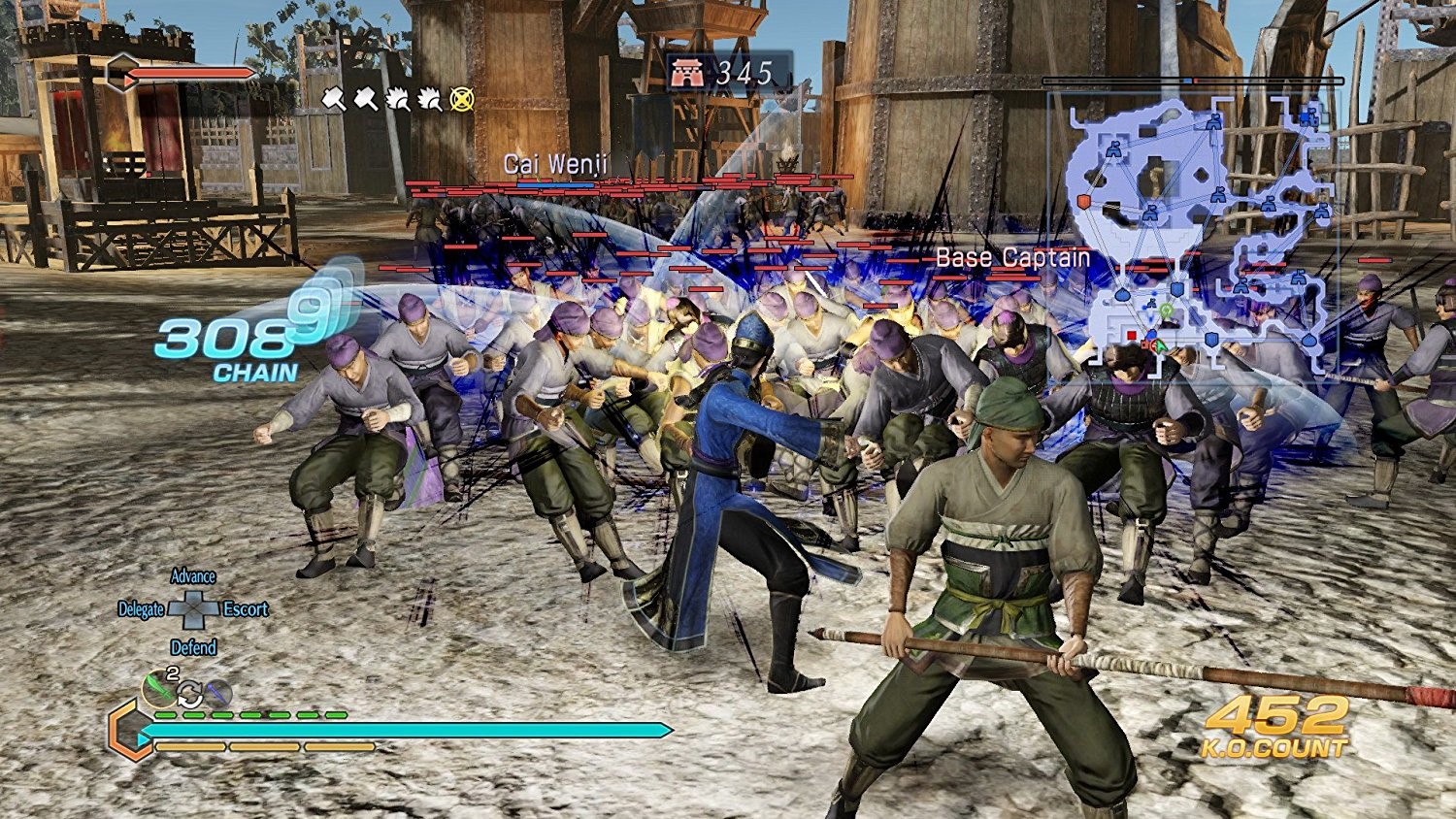 With limitless waves of enemy units, you'll be hard-pressed to find a game with enough hack-and-slash to keep up.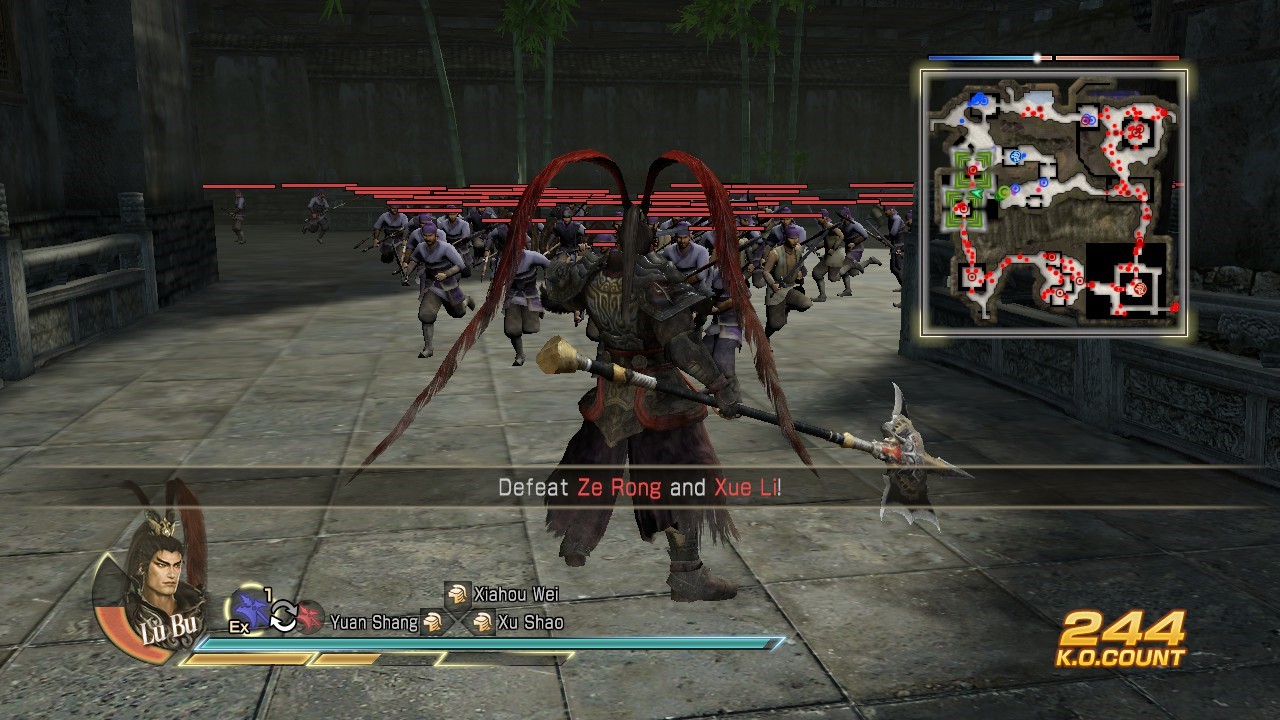 Of course, many of the fan favorites return to take the spotlight once again.
5. Final Fantasy XV
Final Fantasy XV Gameplay
Sometimes when playing an action-adventure game like Dark Souls it can be easy to get burned out when you must worry about timing dodges, proper attacks, etc.
Well that's where Final Fantasy XV comes into play. With this entry you'll have the chance to experience a wonderful coming of age story while not needing to feel a ton of pressure on time every single one of your attacks. If you're having trouble with an enemy, you can just go back and level up!
Noctis, the protagonist of our story, is on a quest with his brothers in arms to learn what it means to become the king of a country. The combat itself is smooth while the graphics are clearly the best that the series has to offer.
In classic Final Fantasy fashion, you can expect to fight countless different types of monsters all shapes and sizes, while also knowing that a completionist run of the game can be as long as 90+ hours.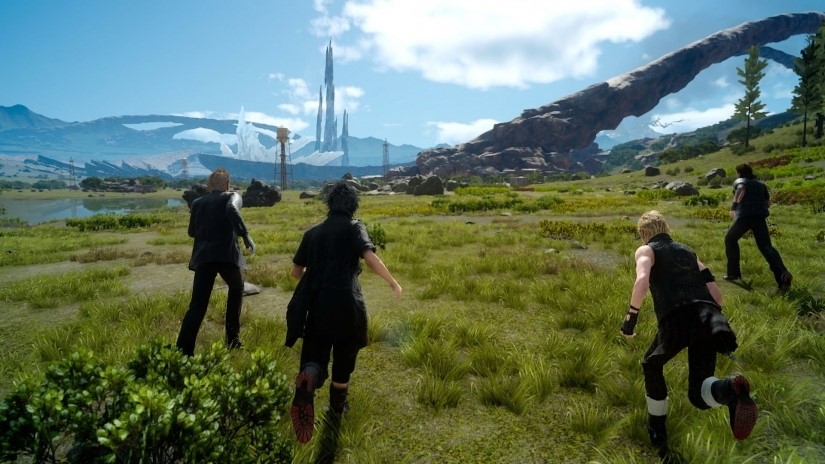 With recent updates to Final Fantasy XV, you can now play as any of the 4 traveling companions instead of only Noctis.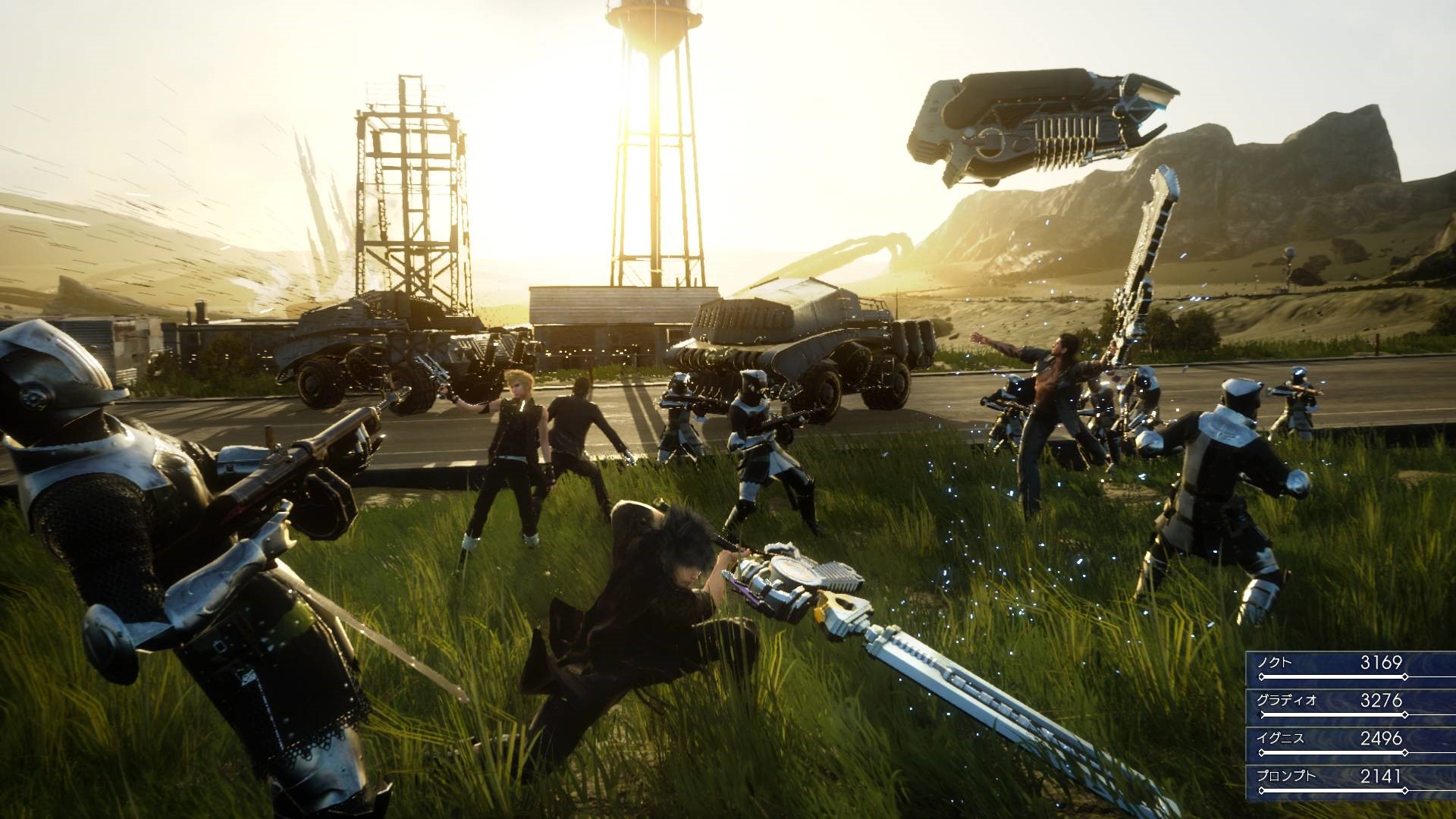 In between the large boss battles and side quests be ready to cause a bit of havoc here and there. 
Bonus Game: Ashen
Ashen Gameplay
Our first look at Ashen was at E3 in 2015. With its expected release date quickly approaching it's a fair bonus game to place on a list about games similar to Dark Souls. Ashen is a new IP where the player takes control of a character that is searching for a new home in a world that lacks a sun.
Ashen is supposed to feature combat like Dark Souls and recent interviews have mentioned that co-op is a large part of the experience. So, this is a good game to be sure you look out for.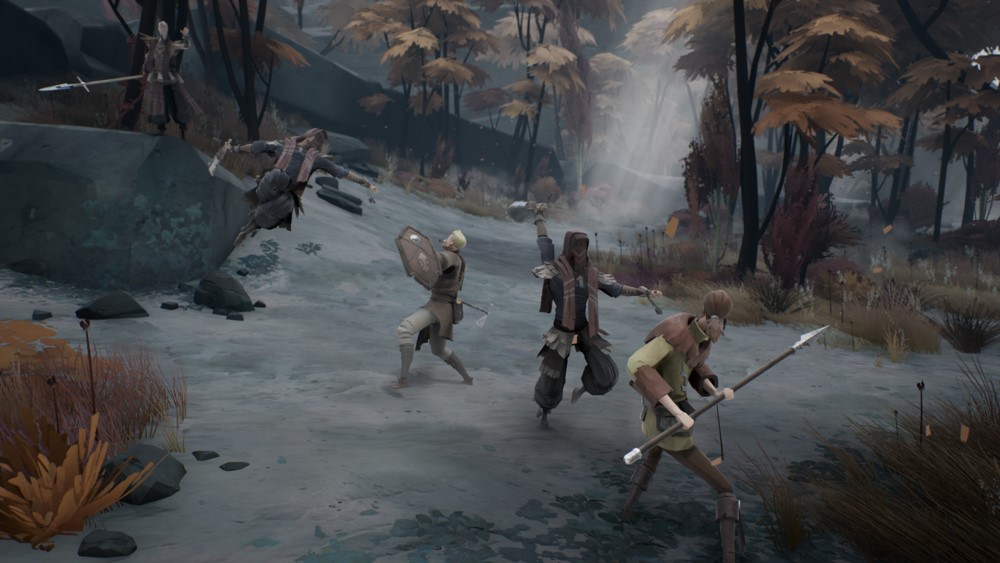 There will be many weapons for players to choose from including, spears, swords and clubs.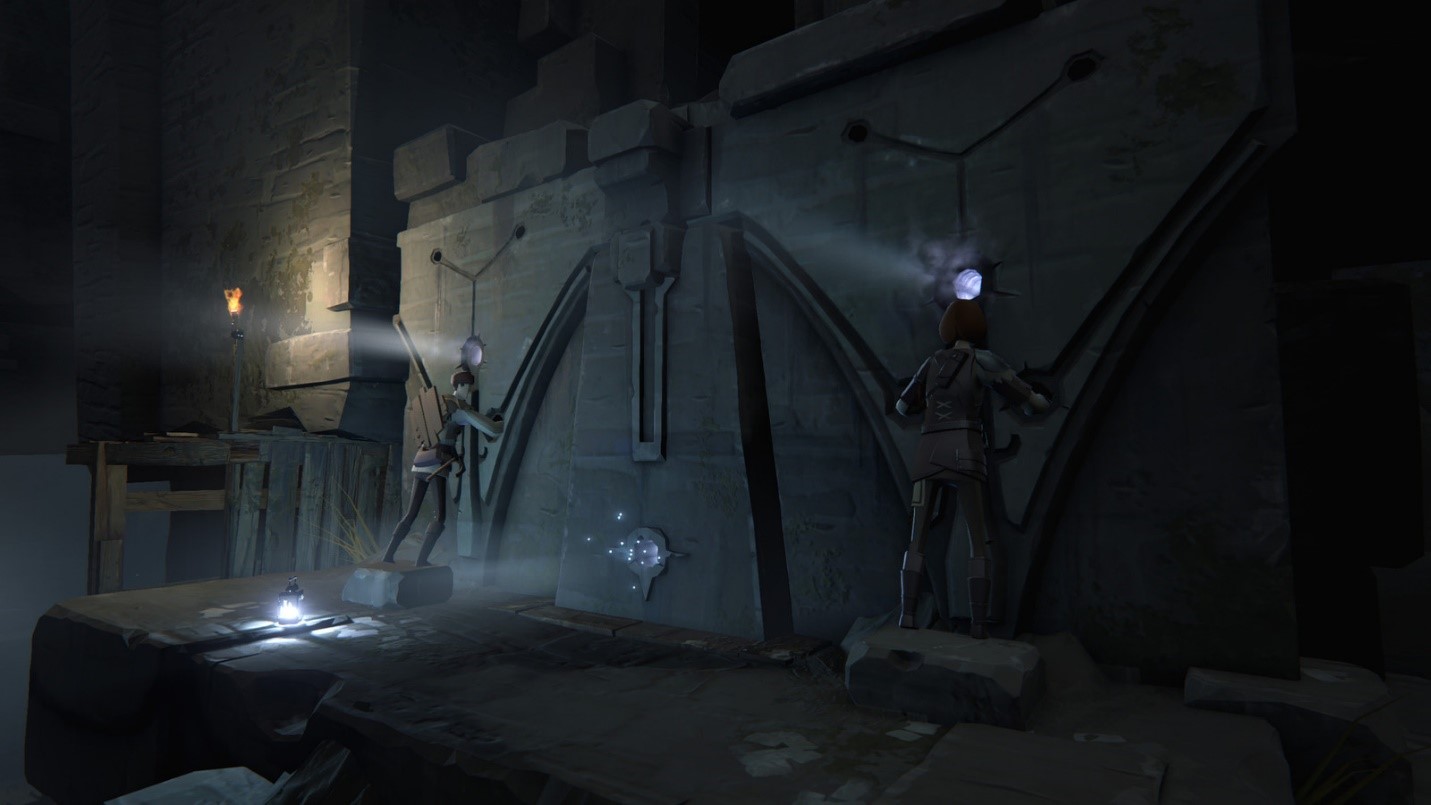 Ashen is set to have some cooperative play only areas as well.
Bonus Game: Project Wight
Project Wight Gameplay
The final bonus game is Project Wight, which is slated for release in the first quarter of 2019. The story will be taking place in an alternate reality where humans are living with another species of ancient creatures. The open-world RPG will include stealth and will emphasise the Viking Era. Not too much is known about how combat will play in the game, but it will be difficult considering that even the weakest humans can slay you if you fail to sneak past them, maybe this will play into the RPG features of the game as you progress further in the game but nonetheless, this could be a great new IP for any Dark Souls fan.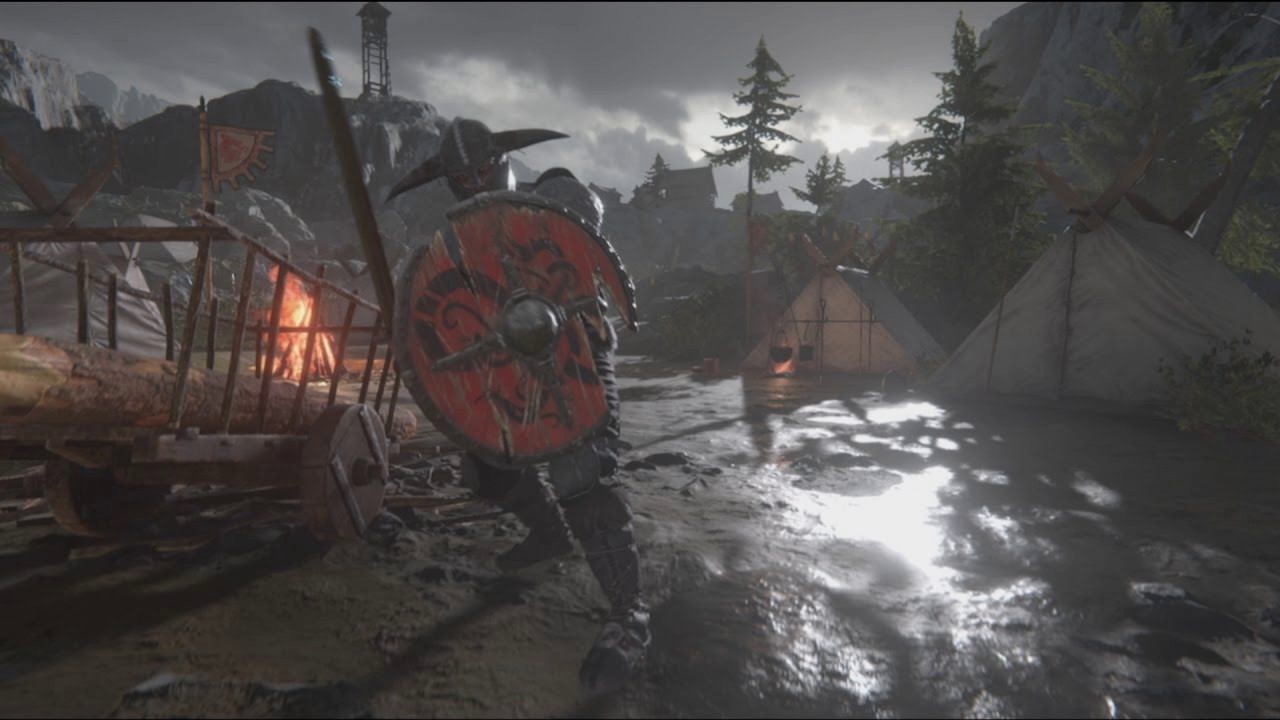 4. Nier Automata
Nier Automata Gameplay
Whenever I'm playing a Dark Souls title, I love the feeling of despair and desperation the environment lets off.
One game that constantly reminds me of that feeling when I play it is Nier Automata. In this tale, you take to the stage as 2B, an android created by humans (who now reside on the moon) and is sent back to earth to combat any enemies that her commander deems necessary.
Accompanied by a sidekick scouting android, 9S, the way this game end is COMPLETELY up to you, the player as it has more than 20 different endings! There are also numerous weapons that you can choose from such as spears, large swords and katanas, to name a few. What makes this game the true masterpiece that it is, is the beautiful original soundtrack that when paired with the melancholic undertones, there's nothing left to be desired but to enjoy the ride.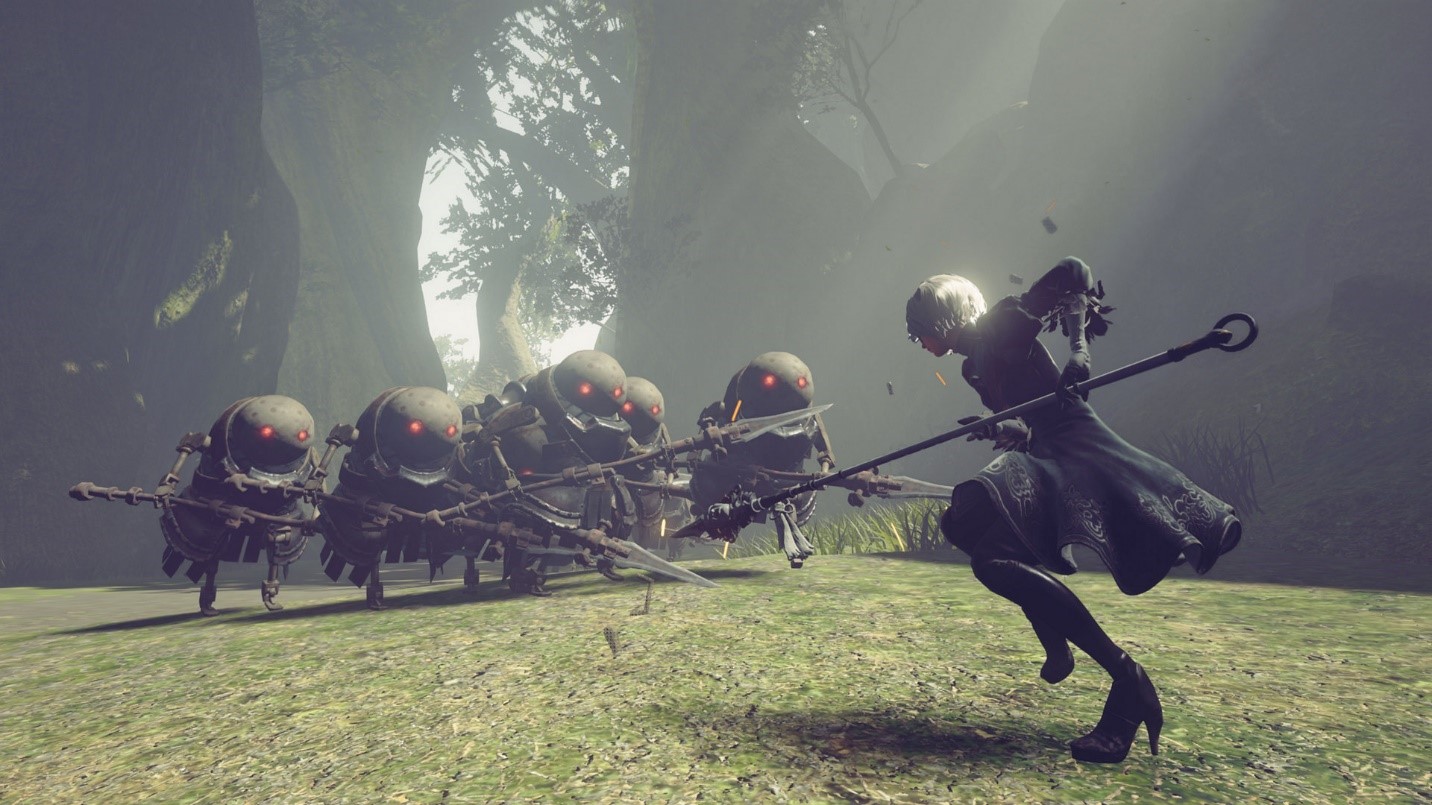 Beware: There will be angry robots! On the bright side, that means more fun for you.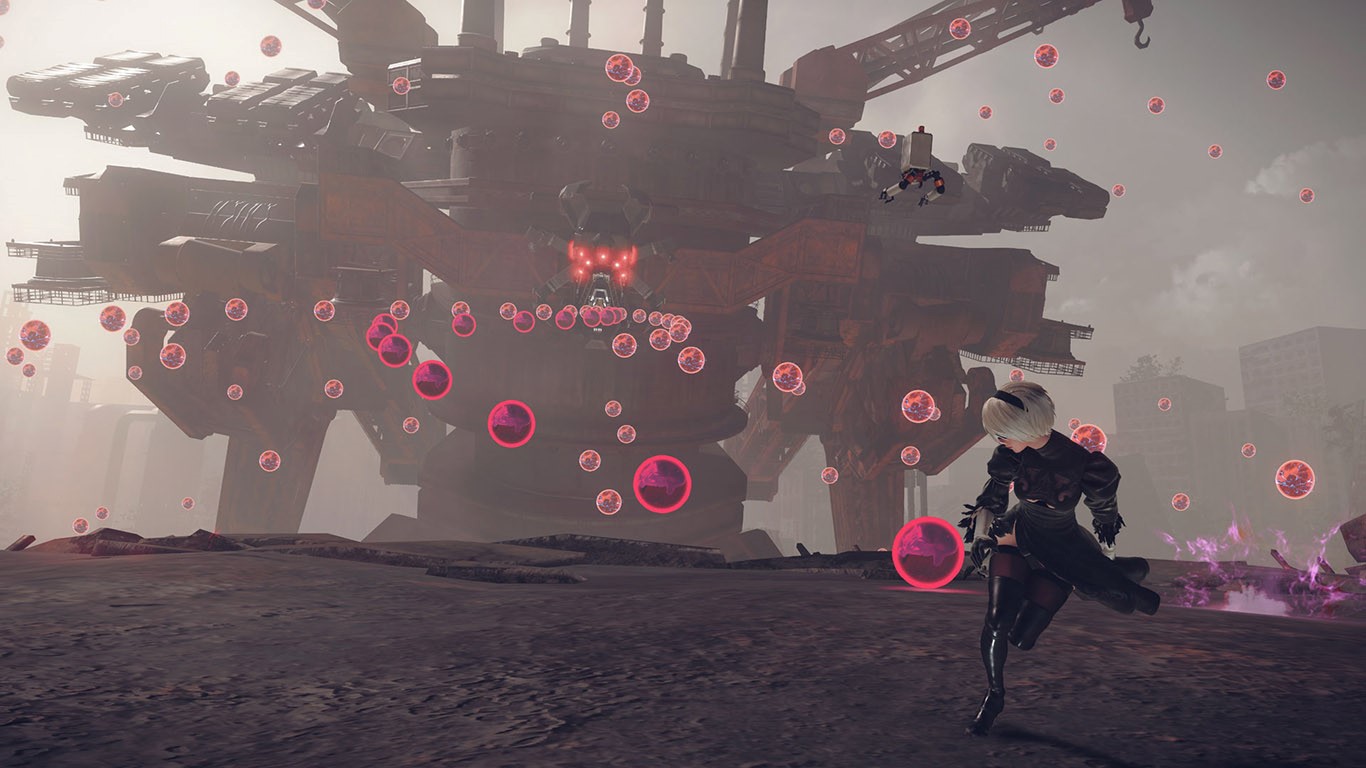 Beware: There will be angry robots! On the bright side, that means more fun for you.
3. DmC: Devil May Cry
Devil May Cry (DmC) Gameplay
Occasionally, after a long week of playing Dark Souls, you might find yourself craving something with that is more based on pulling off a badass combo vs lugging around a shield waiting on the parry.
The answer for that craving is DmC: Devil May Cry and as a bonus you can get to keep the creepy atmosphere that is also present in Dark Souls. It's just instead of Blight Town you're now traversing Limbo as a half, angel-demon hybrid, Dante.
For anyone who keeps up with the famous Capcom series they are aware that this entry is in an alternate timeline of what we are accustomed to. Although, it's a reboot there this Dante is just as over the top as the other. This is a definite must play for anyone with the hunger for combos that Dark Souls lack.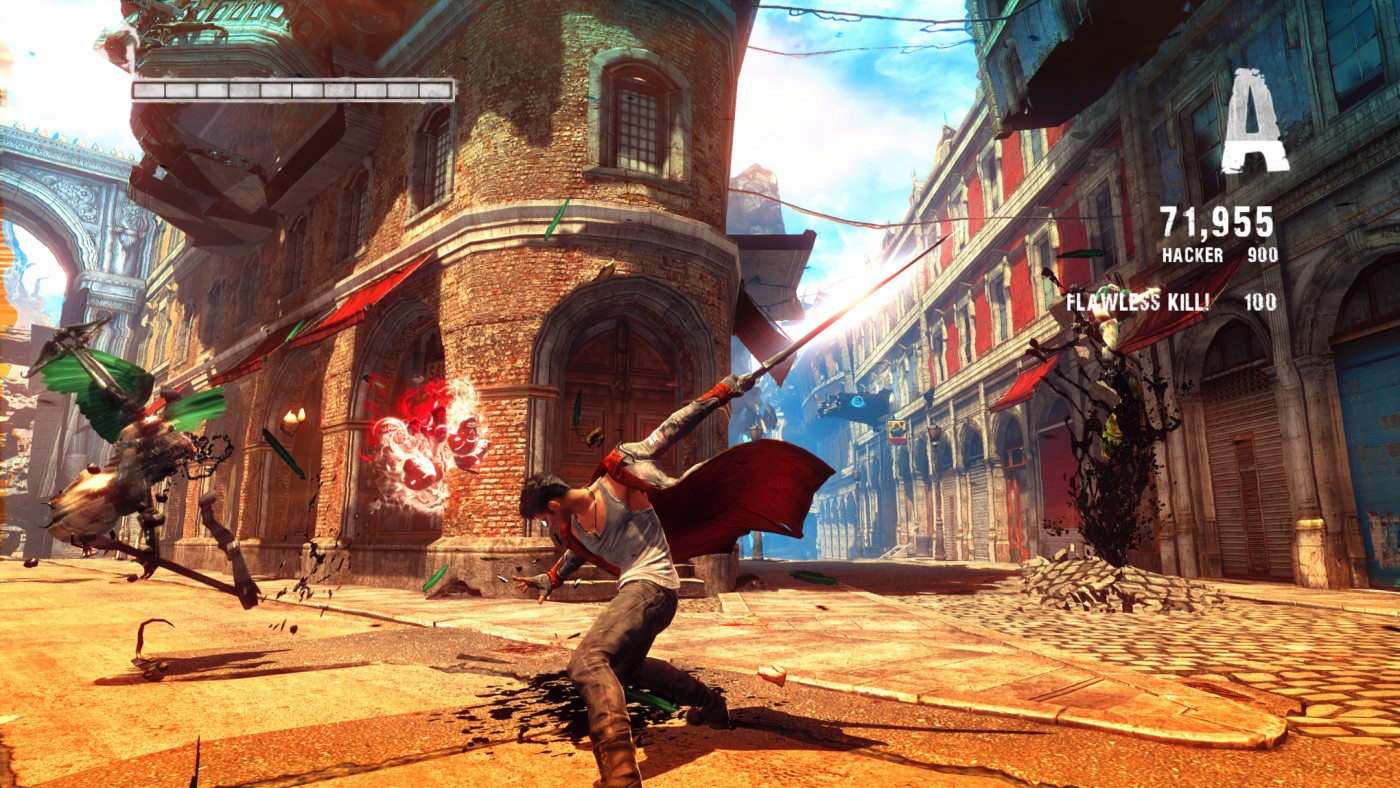 The classic stylish rank makes a reappearance despite being a reboot.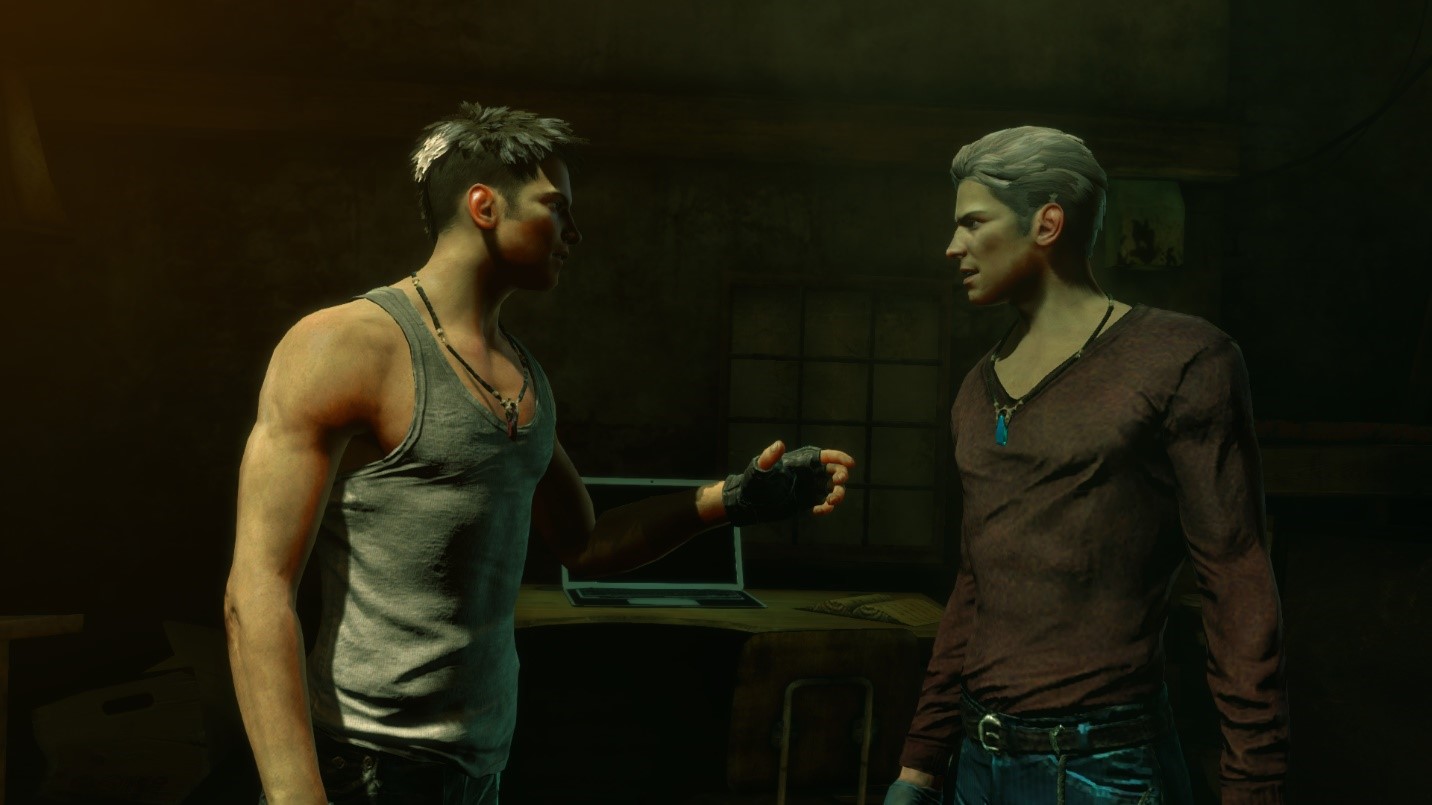 Although it's a different take on the story we love, somethings never change. Dante and Vergil return as brothers once again but this time the circumstances are a bit different.
2. For Honor
For Honor Gameplay
Number 2 on the list is For Honor. If you would like a game that has many enemies, you can fight as an epic warrior but like to stand toe to toe with other epic warriors then this is the game for you.
This action fighting game is set during the medieval period where there are three factions that players can choose from, the Vikings, Samurai, and lastly the Knights.
It is true that this game have a single player mode but where it really shines is in the multiplayer modes, brawl, duel, dominion, and many more.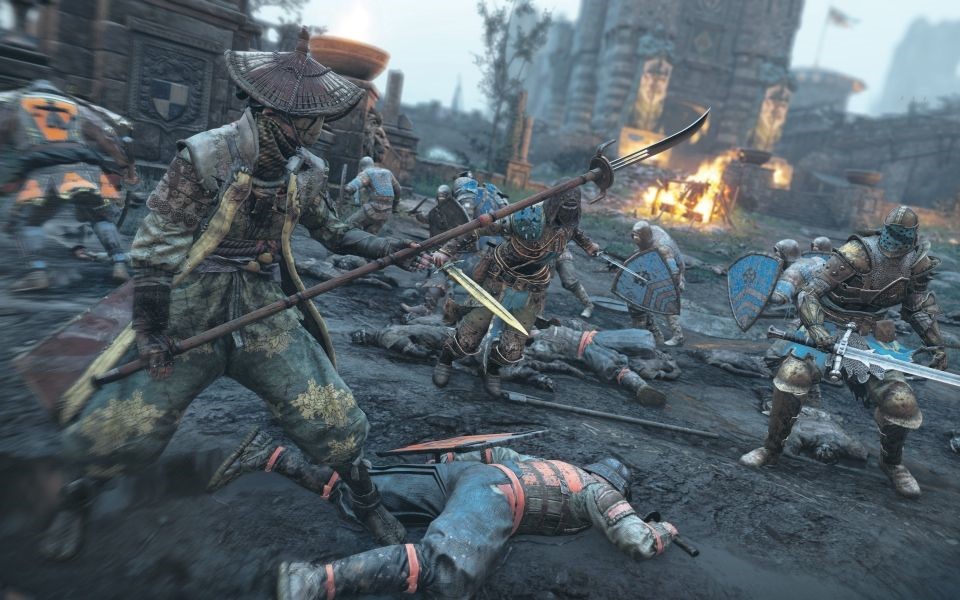 Each group in For Honor has different foot soldiers to help support you in your times of need.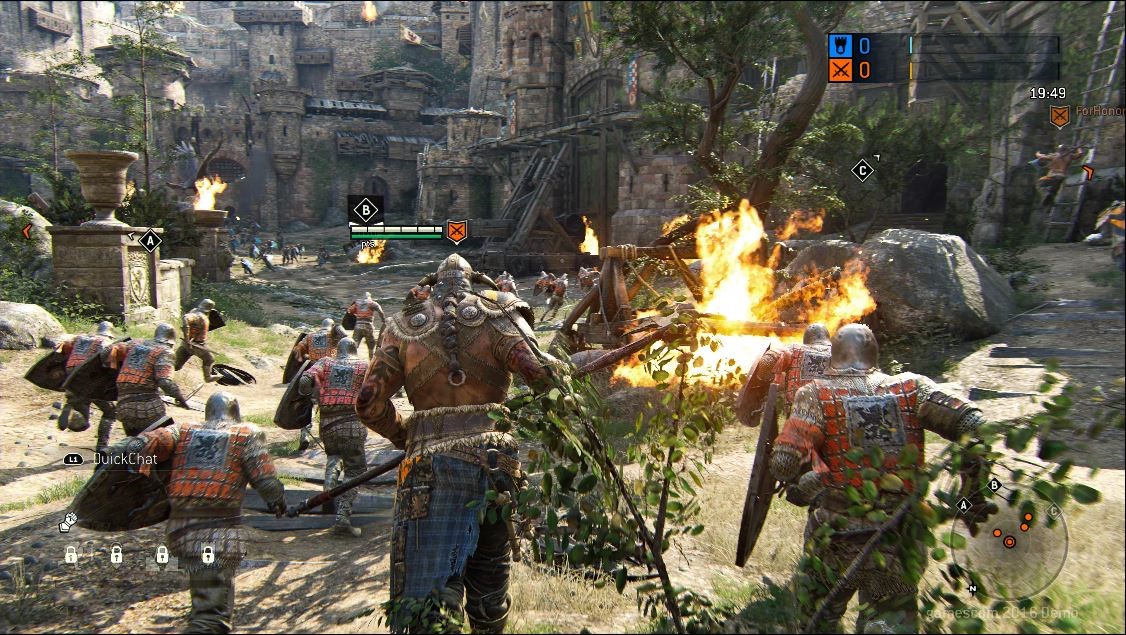 The hero units are beefed up soldiers that can take on large mobs of enemy units easily.
1. Conan Exiles
Conan Exiles Gameplay
For the final entry of the day, we have Conan Exiles. For anyone who wanted a character creator like Dark Souls here you have it.
In Conan Exiles you can choose one of the many races that are available to you and the religion you wish for your character to follow which effects how some NPCs will react to you. Players must manage hunger and thirst levels, fight off enemies (both NPCs and other plays), and level up via crafting items, gathering, and battles.
Considering that the first week this game entered early access on Steam, it sold more than 300,000 copies, this is definitely a game that any gamer who enjoys difficult game systems should give a go.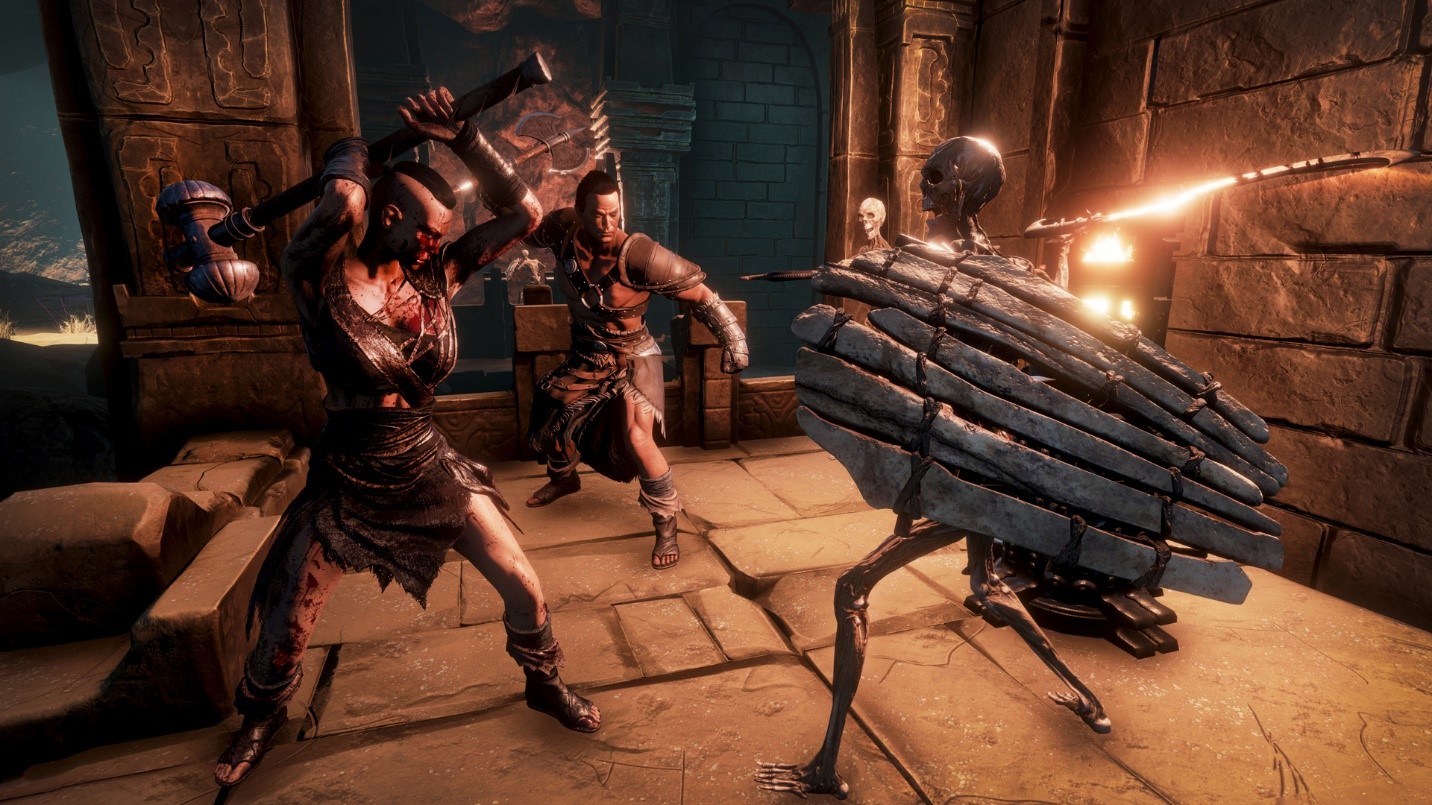 Conan Exiles relies heavily on cooperative gameplay which is a given considering that the game is structured as an MMO.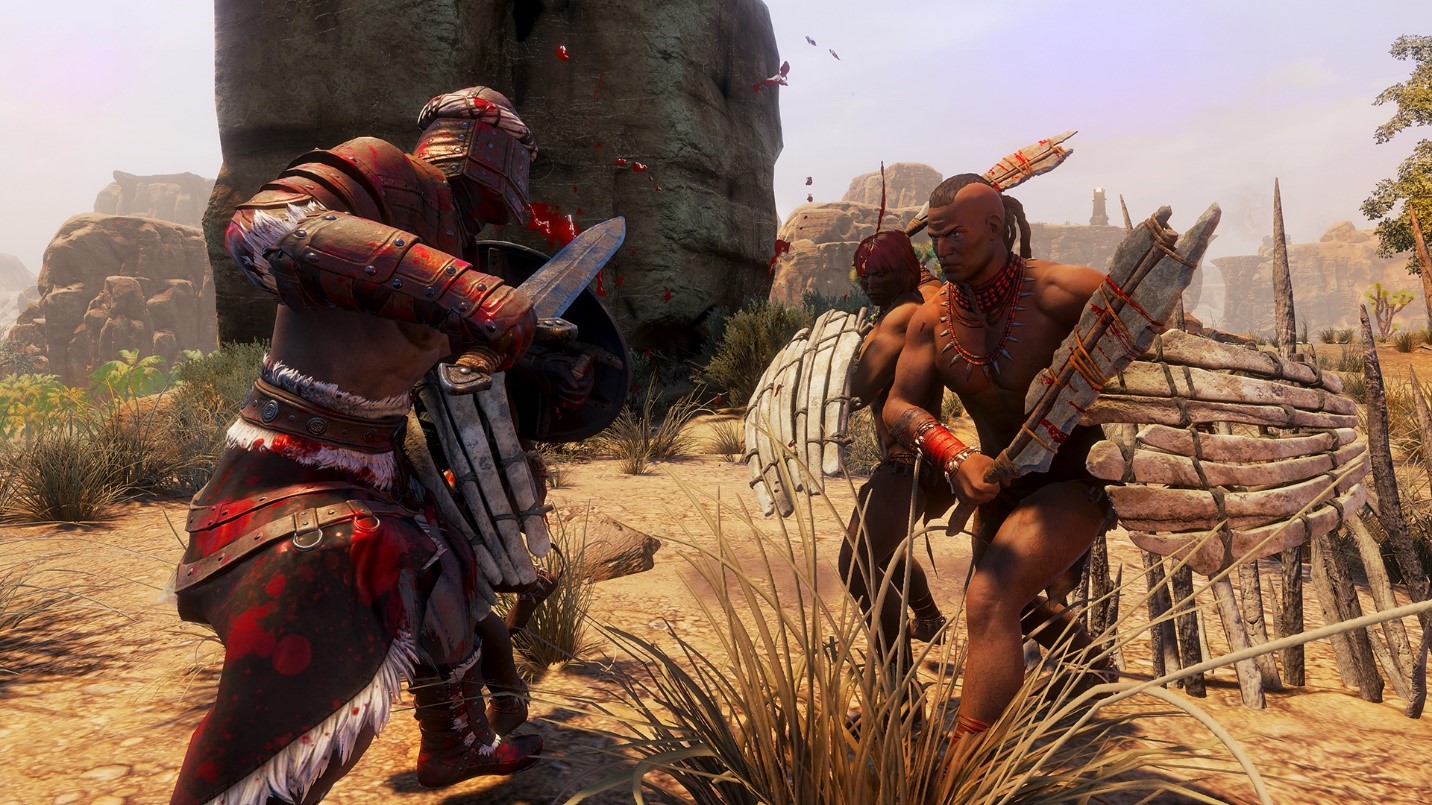 Your equipment plays a huge part in how battles will go for you. If you have a full set of armor, you might be able to take on multiple ill-equipped enemies.
You may also be interested in:
Image Gallery