[Top 10] Dota 2 Best Tank Heroes That Are Hard To Kill
Updated: 14 Apr 2022 3:45 am
Dota has a variety of heroes, ranging in different skill sets and roles. The most vital part of a team fight has to be the tank. Tank is the hero who is on the front lines of a fight, he fights and soaks up the damage, and even if he dies, he takes one for the team! It's recommended to have at least one tanky hero on the team for effective teamfights. 
To assist you pick the best tank hero for your pub games, we have compiled a list of the best 10 Tank Heroes which are hard to kill. These heroes are relevant to the current meta and they assist your team towards victory. 
10. Centaur Warruner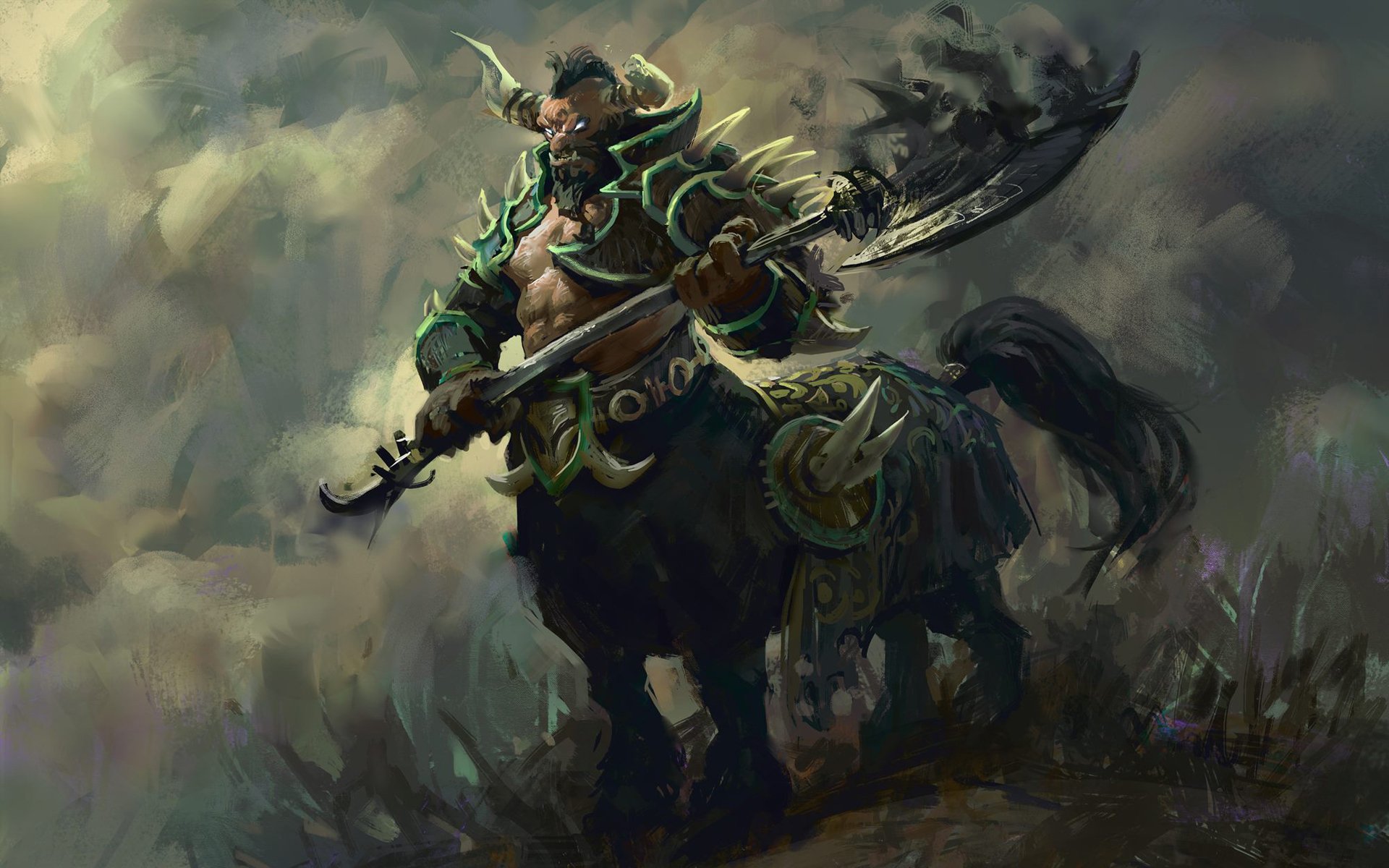 The war chieftain has seen many strong enemies, his forces have destroyed empires and defeated great warriors. Centaur is naturally a great counter to any ranged hero due to his ability to gap close with both his ultimate and the Blink Dagger. He can return some serious damage back to his enemies and it is further amplified with the Blade Mail. Sniper can not fight alone or target a farmed and fat Centaur.
Why is Centaur Warruner a great tank? 
Blink Dagger combined with Hoof Stomp can be used to catch heroes.
Centaur can also utilize Stampede to cover the distance.
Double Edge can easily finish off enemies after Centaur initiates on him.
Items to buy on Centaur Warruner
Blink Dagger
Blade Mail
Force Staff
Aghanim's Scepter and Shard
Crimson Guard
9. Medusa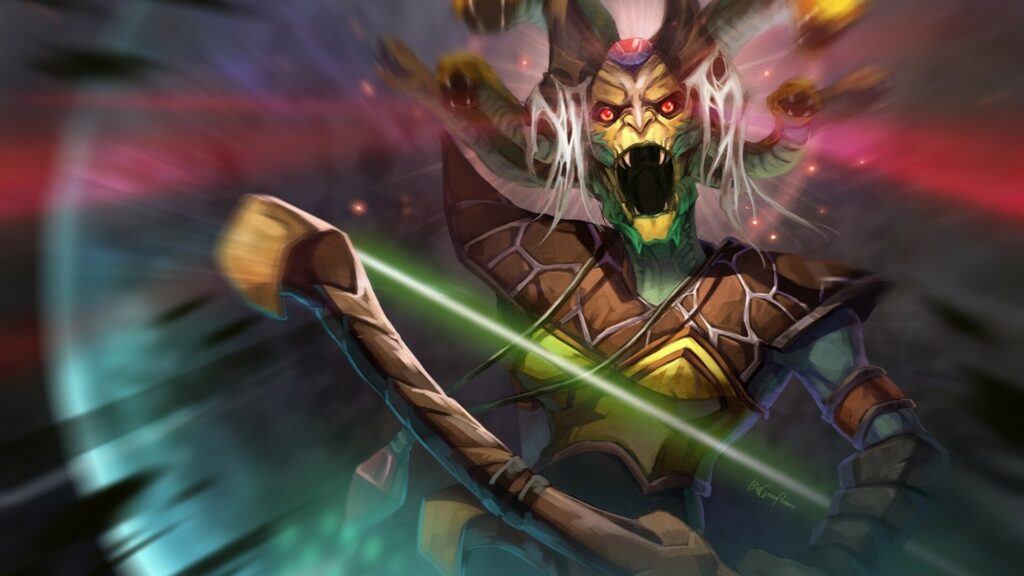 This serpentine warrior is quite hard to play against, her identity and prowess cement her as one of the most lethal heroes in the game. Medusa is an ultra late-game hero, even if her early game is disastrous, she can bounce back and turn the game around just with one fight. Her tankiness allows her to be the center of the fight without worrying much about her HP. If not ganked and ignored, she can obliterate enemies and win the game even with a 1v5 situation. Medusa farms fast than most other heroes in the game. 
Why is Medusa a great tank hero? 
Tanky right from the early game due to Mana Shied
Can split push and farm effortlessly with Split Shot
High physical damage output 
Can turn around fights with Stone Gaze
Items to buy on Medusa
Eye of Skadi
Butterfly
Daedalus
Hurricane Pike
Satanic
Monkey King Bar
8. Morphling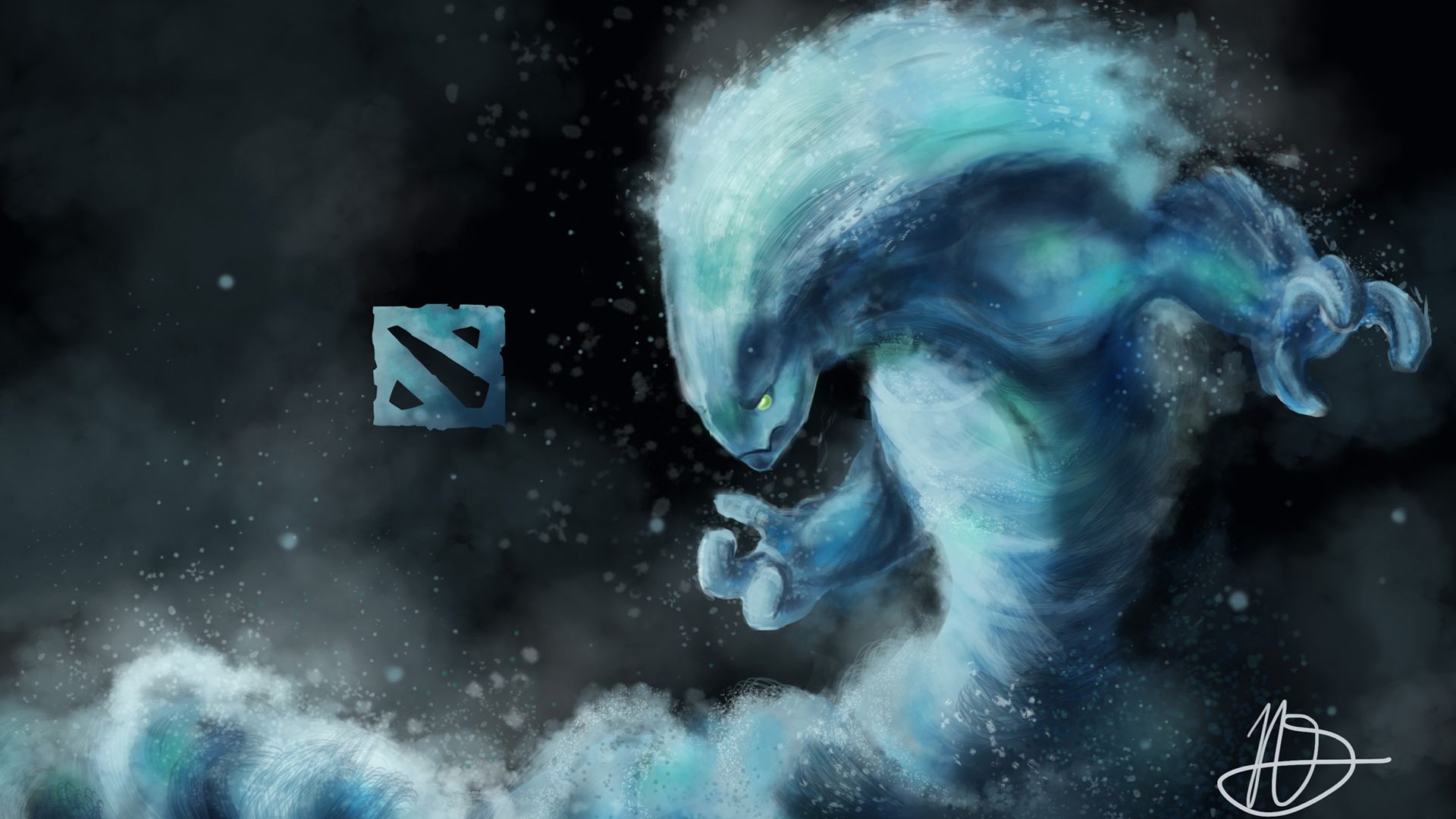 Mastering Morphling requires quick decision-making skills, which only come with time and experience. Even if he lacks during the early game, he can easily catch up later on. Most people shy away from Morphling due to the complex nature of his abilities, but if you can master him, there is no way your enemies can have an upper hand! Morphling is a nuisance to enemy supporters due to the infamous "shotgun" combo. 
Why is Morph a great tank hero? 
Can "Shotgun" enemy heroes with the Adaptive Strike ability and Ethereal Blade.
Morph allows him to turn into enemy heroes (or allies if you purchase the Aghanim Scepter), which can often lead to deadly combos or allow him to escape team fights.
Can easily survive a long team fight with the Attribute Shift ability.
Items to buy on Morphling
Ethereal Blade
Dragon Lance
Linken's Sphere
Satanic
Butterfly
7. Underlord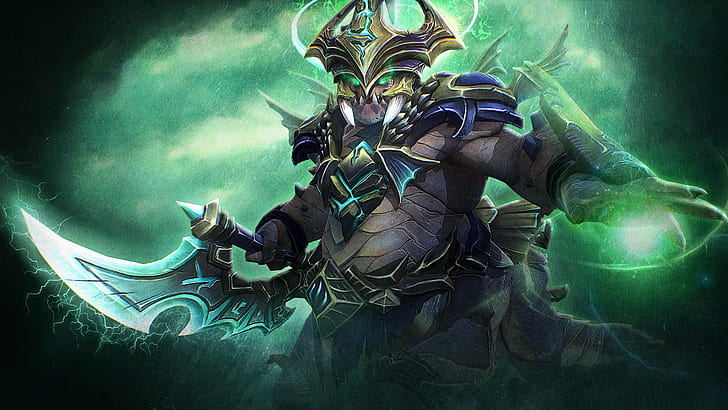 The almighty and resilient Underlord is relatively a new hero but he is highly notorious for being a tanky and a beefy boi. His high base HP and armor have made him a worthy hero on this list. His impressive skill set is just the cherry on top, allowing his allies to escape and trapping his foes in the Pit of Malice. It's quite a treat to see a farmed and fat Underlord take no damage from the equally farmed enemy carry!
Why is Underlord such a great tank?
Builds items that provide him with resistance and armor
Naturally high base Armor
High base Strength gain
Items to buy on Underlord
Blademail
Lotus Orb
Shiva's Guard
Pipe of Insight 
Crimson Guard
Rod of Atos
6. Dragon Knight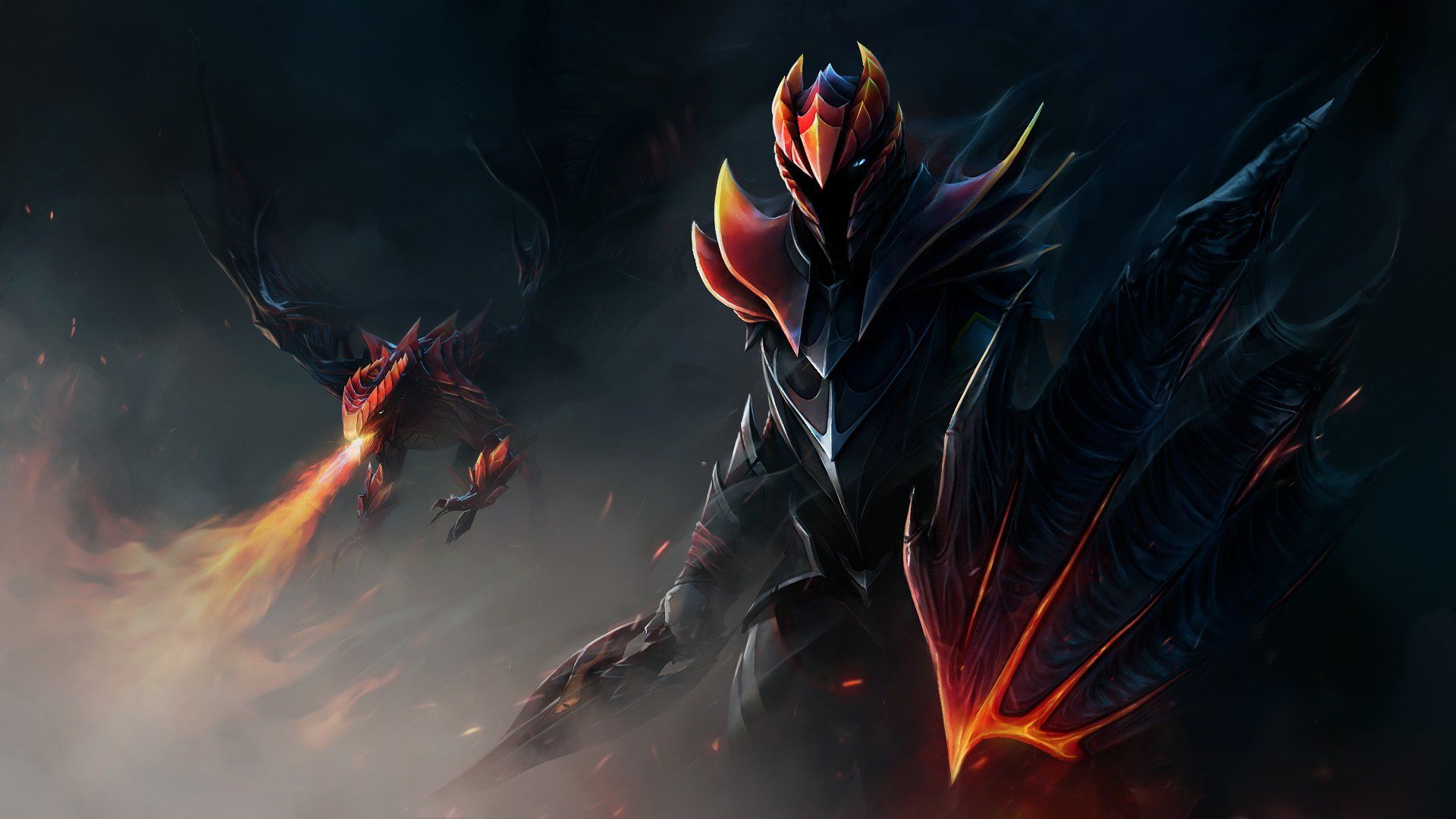 Davion, the Dragon Knight is a classic tank hero, his high strength and high HP nature fits the glove! He does not fall despite enemies trying to gank him, his armor shall never betray him! Dragon Knight is a tough nut to crack, he has natural high armor which is amplified by his Dragon's Blood passive, which makes him unkillable unless all 5 enemy heroes rotate and hunt him down, which is of course impractical in most games.
Why is Dragon Knight considered to be a great tank hero? 
High armor makes him hard to gank
Can push lanes and farmly fast
Does not require much farm to gank
Items to buy on DK
Blink Dagger
Shadow Blade
Assault Cuirass
Heaven's Halberd
Black King Bar
5. Kunkka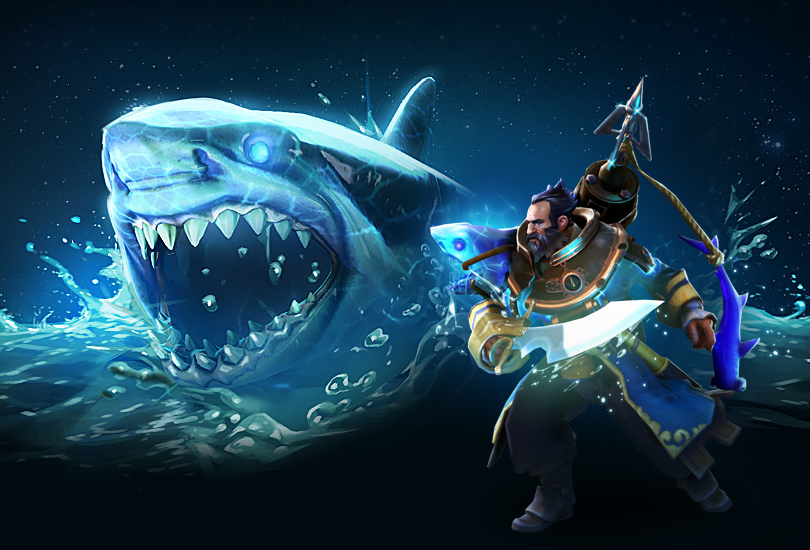 The Admiral almighty himself! Kunkka is known to be a great tank hero due to his strength gain which is naturally high from the early levels. He can effortlessly survive ganks as his high-status resistance and HP pool come to the rescue. His ultimate proves to be of great use as well as it makes sure he and his allies take the least damage in fights, allowing the fight to be in their favor. The tanky nature of Kunkka is only amplified further by high armor and high HP items. 
Why is Kunkka such a great tank?
Naturally builts high HP and Armor items
Ultimate that makes him and his allies tanky
High base armor and HP pool
Items to buy on Kunnka
Daedalus
Assault Cuirass
Armlet of Mordiggian 
Aghanim's Scepter
Black King Bar
4. Axe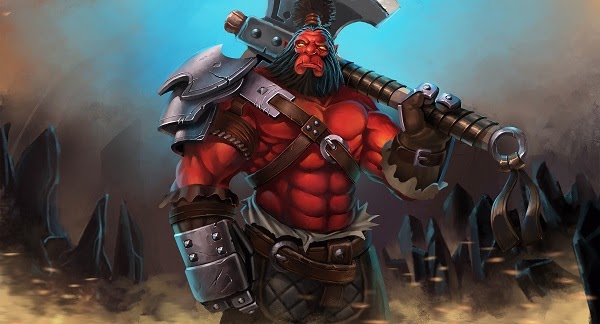 Doing immense physical damage right off the bat is quite unheard of in the early stages of the game, but Axe is one noble exception! A few Counter Helix spins and boom you're dead! It gets messy to communicate with your team as you have more units around you, the more damage the Axe Call does. No matter how farmed you are as a carry hero, all it takes is one Axe Blink Call to get you down to 0 HP in no time. 
Why is Axe a great tank?  
Berserker's Call helps to lock down multiple enemy heroes at once
Counter Helix combined with Blade Mail clears waves quickly.
Talents that scale well against illusions
Offers great initiation, allowing his team to follow up. 
Items to Buy on Axe
Blink Dagger
Blade Mail
Aghanim's Scepter and Shard
Force Staff
Crimson Guard
3. Tidehunter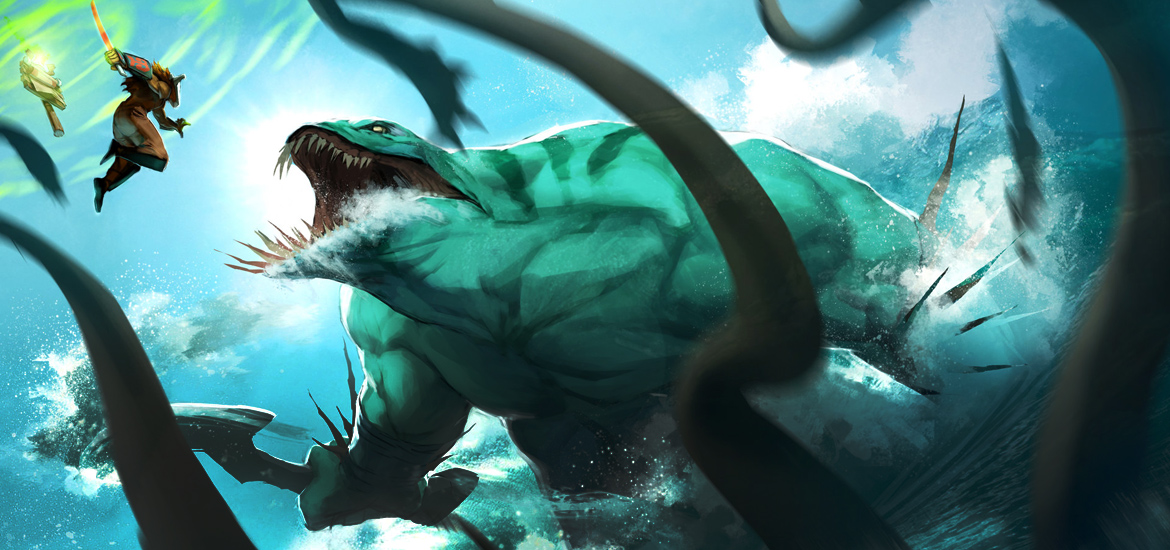 Tidehunter does exceptionally well against melee heroes, especially against the squishy ones with low armor. With little to no damage being dealt by his laning carry due to Anchor Smash and high base armor, they have no choice but to ignore this melon man during teamfights! But this does not mean that Tide ignores them, he ferociously pounces on him to ravage and decimate his carriers and eventually wipe off the entire team. 
Why is Tidehunter a great tank? 
Kraken Shell and Anchor Smash make it very difficult for enemies to damage Tidehunter.
Ravage will lock the whole enemy team down. 
Anchor Smash reduces base damage, which is the majority of a carry hero's auto-attack damage.
An Aghanim's Scepter upgraded Gush slows down and reduces the armor of all heroes.
Items to Buy on Tidehunter
Blink Dagger
Shiva's Guard
Lotus Orb
Aghanim's Scepter and Shard
Force Staff
2. Timbersaw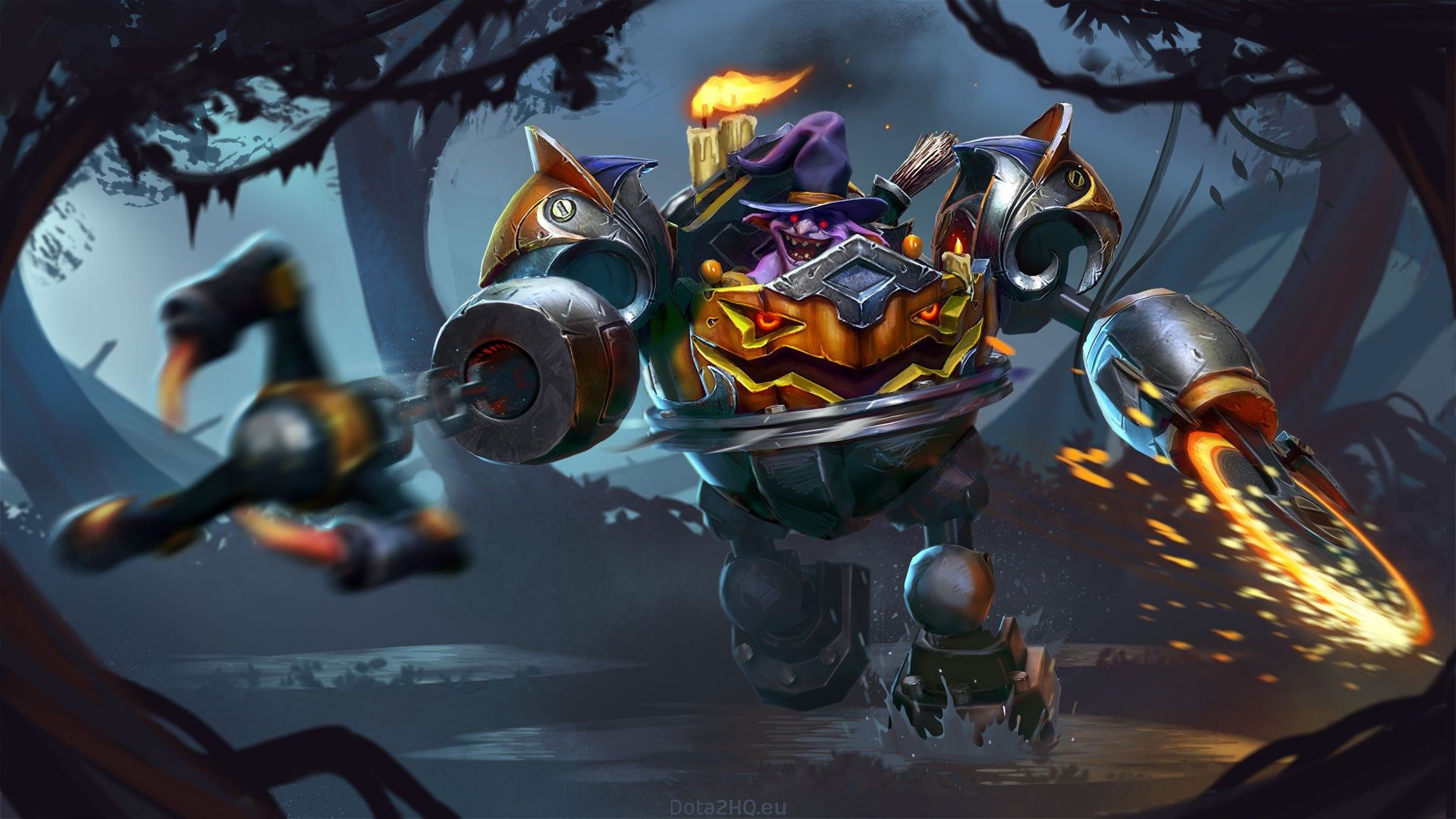 Other than hating trees for a living, Timbersaw loves hating on melee strength heroes, something that he is himself! Apart from this, he is quite a dominating force against melee heroes, his immense damage can not be negated very early into the game. Timber can triumph undoubtedly if he is put in a 1v1 matchup against most strength and melee heroes, the strength disparity damage is just intense and the nuke damage is why he is considered to be one of the best in the business. 
Why is Timbersaw a great tank?
High pure damage that pierces boat buff and messes up with enemies' strength
Absurdly high armor that can negate heaps of physical damage 
Good at chasing and slowing enemies, helpfully specifically against escape heroes
Items to Buy on Timbersaw
Eul's Scepter
Pipe of Insight 
Crimson Guard
Blade Mail
Lotus Orb
1. Bristleback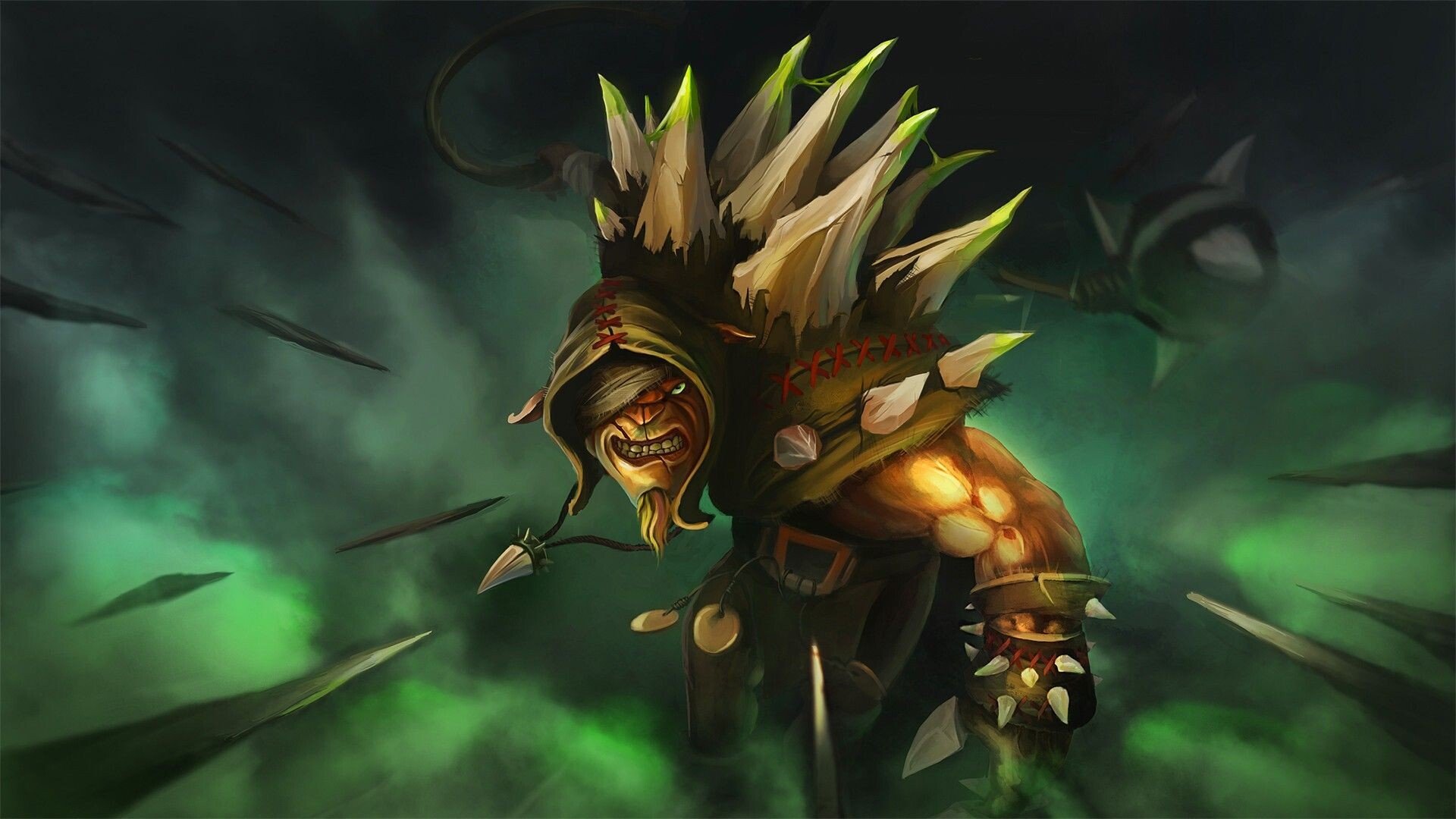 Bristleback has quite literally been a thorn in the side for every other hero in the game in the recent meta. He takes no damage while dealing quite a ton of damage and neutralizing his foes! Often considered to be an obnoxious laner, he is hated with passion by millions of dota players all over the world! He is quite the fun hero to play since all he does is spam his spells, which he can do effortlessly as he is backed by his insanely high armor! 
Why is Bristleback a great tank?
Low CD on spells
Only has two active abilities
High kill potential and sustainability
Items to buy on Bristleback
Ethereal Shroud
Kaya and Sange
Octraine Core
Blademail
You may also like: