[Top 10] FIFA 21 Best Attacking Teams
Updated: 09 Jul 2021 1:31 am
Ready to score some goals? These teams won't disappoint!
What are FIFA 21's Best Attacking Teams?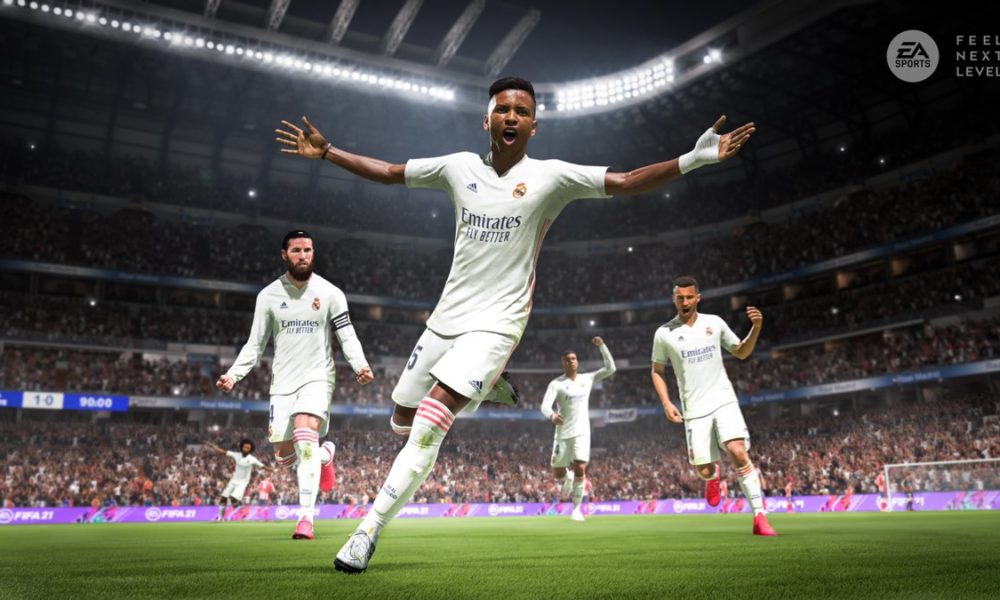 Goals, goals, and more goals! Celebrating a goal will be a common site for you whenever you pick these teams.
Have you ever heard the motto "the best defense is a good offense"? Well, this is also true for FIFA 21. A team with a strong attack will allow you to score more goals making it easier for you to win. This article was created by collecting info and stats from the game to find out what the 10 best attacking teams in FIFA 21 are. If you want to become invincible, keep on reading!
10. Atlético de Madrid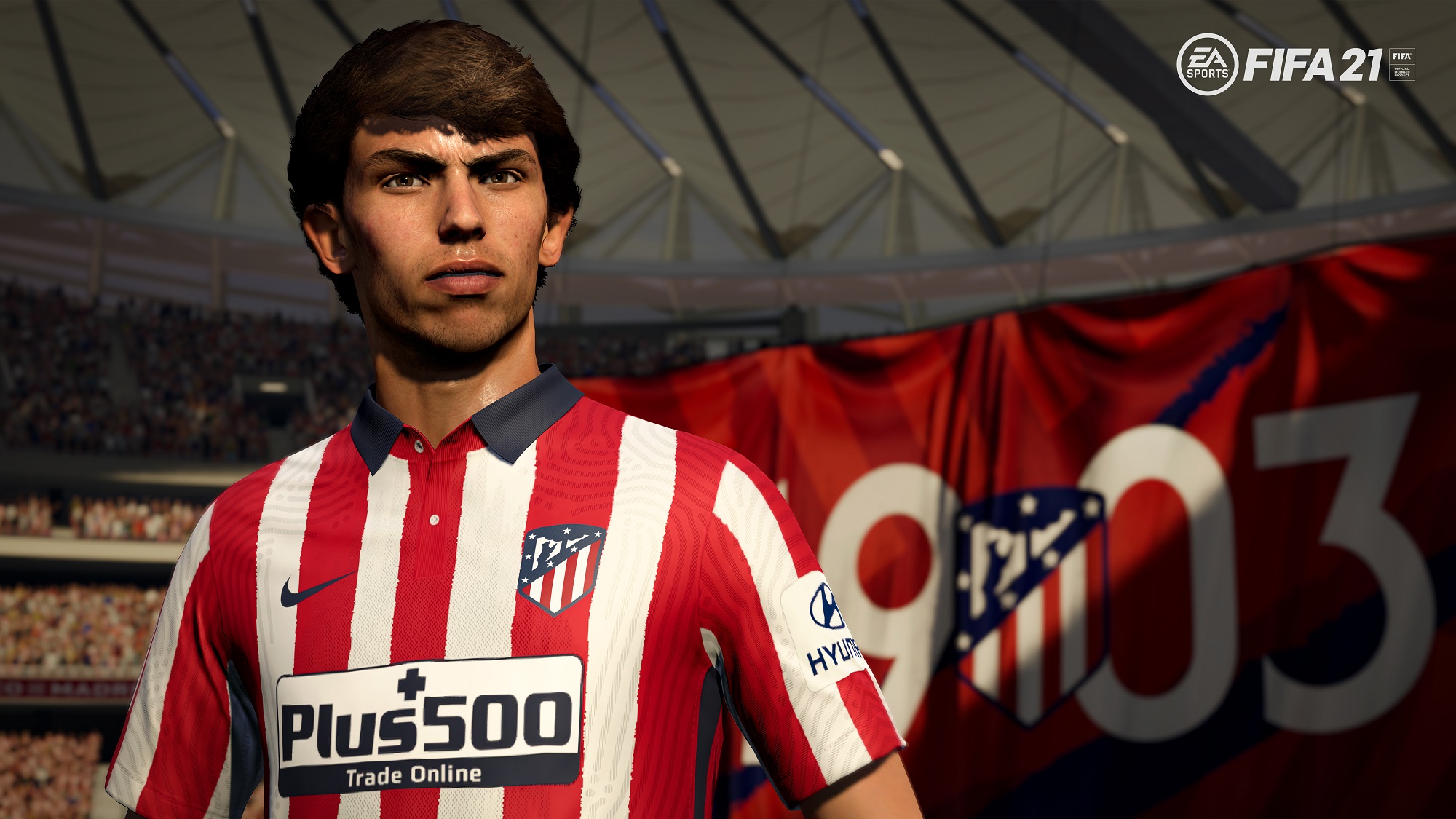 With a mean face like that, you know Felix and his teammates mean business.
Not surprisingly, this year's Spanish league winners, Atletico de Madrid have one of FIFA 21's best attacking teams. With this year's league top goal scorer Luis Suarez (87) leading the attack, this is a team guaranteed to bite back with goals (pun intended). 
With an overall rating of 83 and an attack rating of 84, Atletico is a team that makes up for their lack of speed with their physicality and strength - an important skill that will help you with this year's heading in FIFA being very effective.
What Makes Atletico de Madrid Great for Attacking:
Overall attack rating: 85: With high-rated players like Luis Suarez (87), Joao Felix (81), and Carrasco (82) at the top, this is a team that has speed, skills, and strength allowing you to play on the counter-attack or score from crosses and set pieces.
Well balanced formation: 4-1- 4-1: A formation such as Atletico's allows you to take advantage of the wide areas without losing strength in the middle. Fast players such as Carrasco (88 speed) will allow you to reach those through balls and get clear on goal.
A mix of strength and speed: This year's FIFA has become more realistic than ever. A small yet skillful player such as Correa (82) is a great option to play quick passes and through balls, however, his short  stature will make it hard to win any crosses - this is where stronger players like Suarez (87) or Costa (86) will give you a nice balance between speed and strength.
9. Real Madrid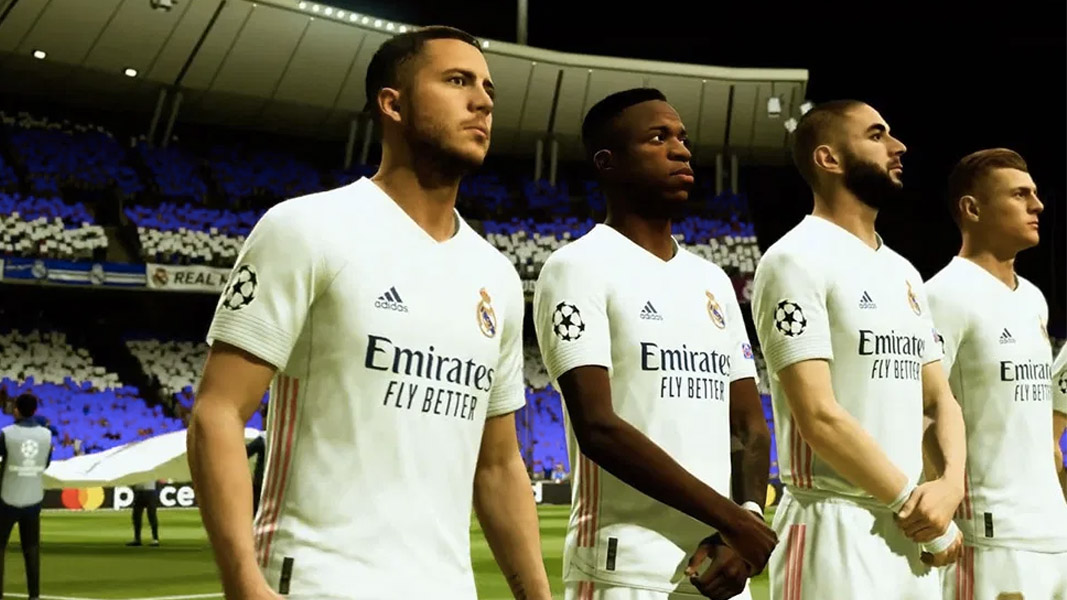 Hazard and co. are definitely an attacking threat on all fronts.
The kings of Europe, Los Blancos, Real Madrid come up in a modest 9th place on our list. Surprisingly, the legendary club received a low rate of 84 in their attack in the most recent version of FIFA. Don't be fooled though. Real's attack led by Karim Benzema (88) remains a dangerous team up front with a lethal injection of speed on the wings provided by the two Brazilian wonder kids, Vinicius Jr (80) and Rodrygo (79) and star super subs like Hazard (88).
What Makes Real Madrid Great for Attacking:
Well structured: Any team is only as strong as their weakest link -something you will have a hard time finding in this team! Starting from the back, Real Madrid does a good job of sending numbers forward and pushing their rival teams into their own half of the field. With two attack-minded fullbacks, Mendy (83) and Carvajal (84), you are guaranteed to dominate the wings with a numerical advantage and send crosses with ease, giving you loads of scoring chances.
Technique over strength: Madrid's attack is not a particularly physical one. Unlike their direct rivals Atletico, Real's attack is one based on the movement of the ball and the skill of the players. With quick-footed players on the wings and passing masters like Kroos and Modric in the middle, Madrid is a great team for those of us who enjoy swinging the ball from side to side until space opens up to be through on goal.
Attacking formation: With a 4-3-3 formation, Madrid has less defensive power than a classic 4-4-2. However, this sacrifice in defense means more players up top and gives the possibility to gain numerical advantage on the attack.
8. Manchester City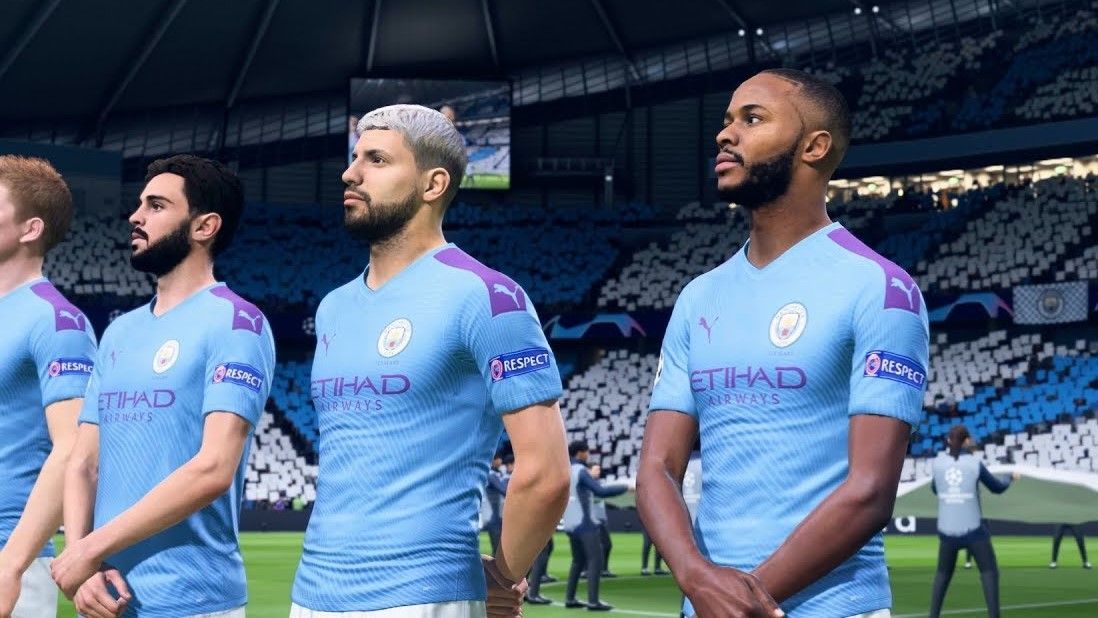 They might look innocent in this picture, but think again. These are deadly attackers.
If you prefer  English soccer, Manchester City is always a safe bet. Bossman Pep Guardiola has successfully created a team with an attack that is sure to make any rival defense tremble in fear. With a star-studded lineup with the likes of Agüero, Jesus, and Mahrez up front, City has an insane squad with enough depth in the bench to make you scratch your head at who to start and who to bench.
What Makes Manchester City Great for Attacking:
Speed: There's no way around it. A quick player is a dangerous player in FIFA 21. City's lineup is filled with speed demons with the likes of Sterling (88), Jesus (83), and Mahrez (85). This automatically gives you a great attack with a passing maestro like lefty De Bruyne (91) in the middle. One good through ball and you are looking at a one on one against the rival GK.
Depth: As we have said before. City's lineup is filled with talent on and off the pitch. This is a team where you won't shy away from taking your starting forward off because the one on the bench is just as good or even better. Swap youngster Jesus (83) for veteran Aguero (89) for a little more experience and clinical finishing in the area.
7. Paris Saint Germain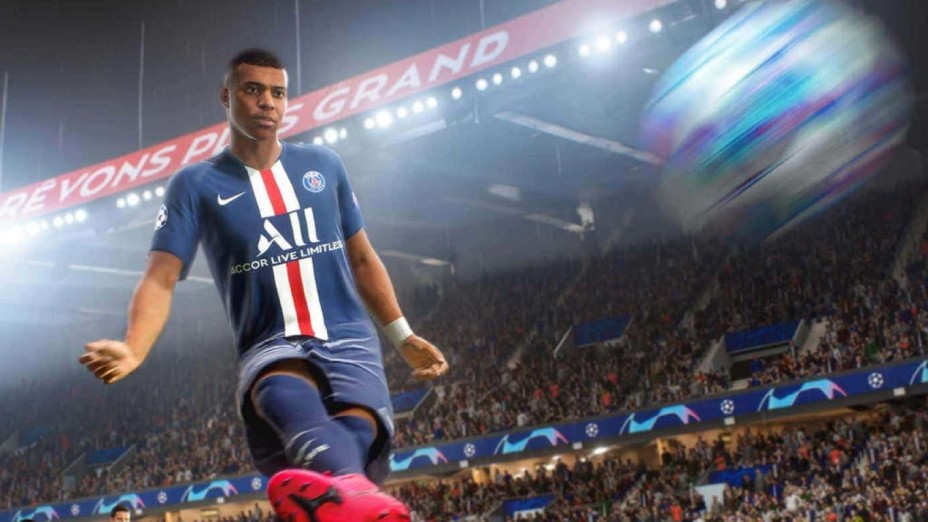 Kylian M'bappe has both the face and the deadly attack of a true Ninja Turtle.
Over the last couple of years, PSG has become one of soccer's most dangerous teams in attack. With some of the biggest and most exciting talents up front, this team is an attacking beast in every sense of the word. In fact, their forward half is so packed with talent, they've had to sacrifice some numbers in defense just to accommodate their best players on the pitch.
What Makes PSG Great for Attacking:
5 star skills: If there is something better than a quick player in FIFA 21, it is a quick AND skillful player. Neymar (91), Mbappe (90), and Di Maria (87) all have lightning feet and 5 star skills. This makes running at defenders and eluding them with a quick skill move a walk in the park. You will have no problem whatsoever leaving defenders behind with these guys on your team.
Attacking formation: PSG's default formation is a 4-2-4. This means 4 defenders, two guys balancing the middle, and four forwards. Yes, FOUR attackers! Not a common sight in today's football, this formation sends one message: attack. Although this formation may leave you a bit vulnerable to counterattacks, there is no denying that if you're looking for an attacking team in FIFA 21, PSG is one of the best choices you can make.
Speed: Speed and more speed. This is what playing with PSG feels like. With Neymar and Mbappe, some of the game's fastest players, scoring chances will be plenty!
6. Liverpool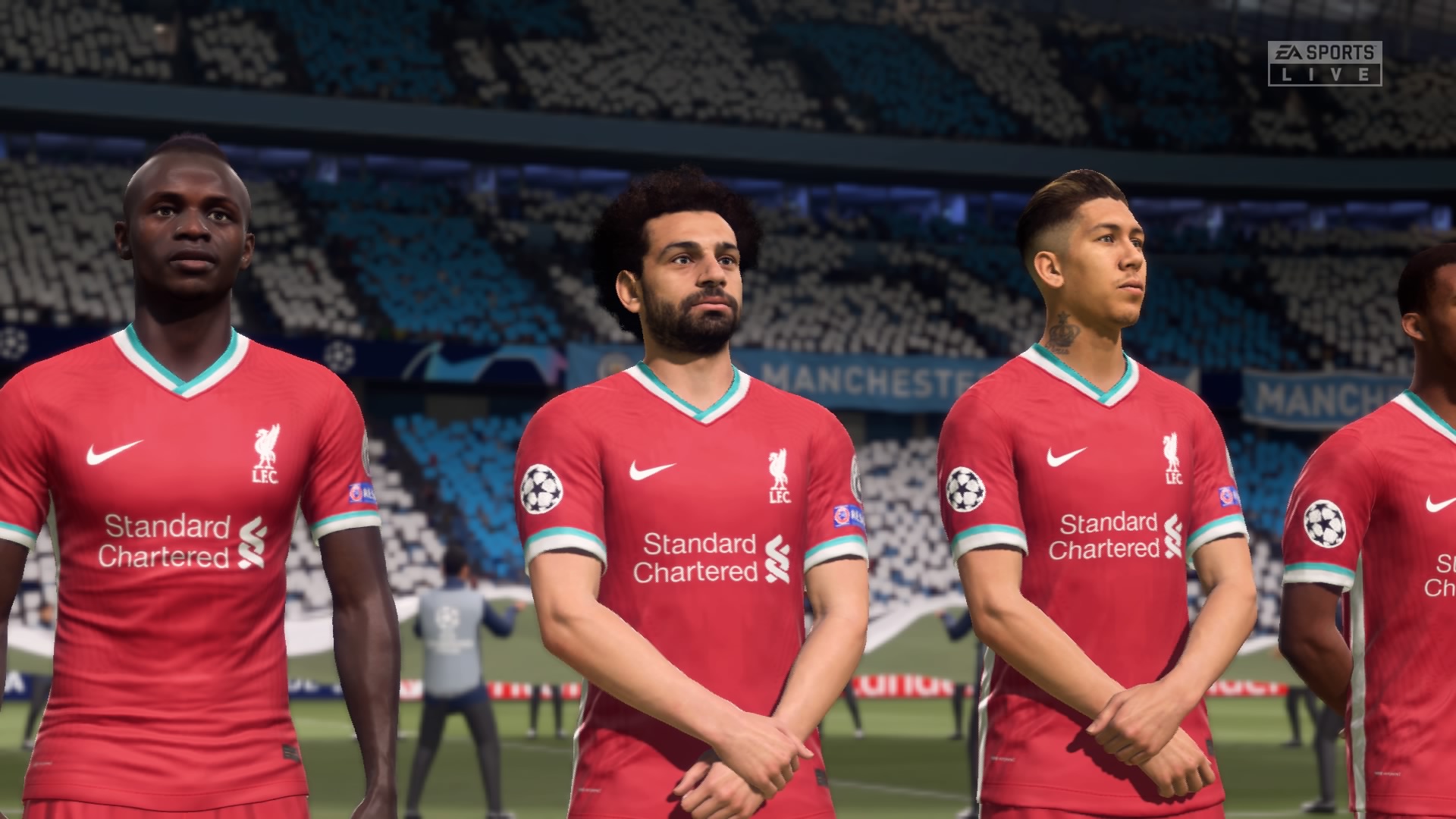 The deadly trio: Sané, Salah, and Firminho. Always ready to destroy the rival defense.
2019-2020 Premiere League winners, Liverpool, comes in at a comfortable #6 on our list of FIFA 21's best attacking teams. Jurgen Klopp's men play with a 4-3-3 formation with Firmino (87) as a false 9, meaning lots of play down the wings with two 90 rated players Mané and Salah offering a dazzling combination of skills and speed. Rated 89 ATT, 84 MD, and 86 DEF, it is easy to see why Liverpool is an attacking monster.  
What Makes Liverpool Great for Attacking:
False 9: If you are not familiar with the term 'false 9', in simple terms, it means a forward that is not really a forward. Instead of your typical striker, the false 9 drops back to combine with the midfield instead of looking for aerial balls in the box. This gives you the chance to hold possession before breaking through with lightning speed down the wings.
Versatility from the bench: You know the feeling: It is the 80th minute and you are tied on the scoreboard. Your players are not flying past defenders like they used to. This is when Liverpool super subs the likes of Oxlade-Chamberlain and Shaqiri (5 star skills) can make the whole difference. Having the possibility of injecting their skills and strength and turning a game into your favor in the last minutes, is what makes Liverpool's attack a great one.
5. Borussia Dortmund
If this mean mug does not intimidate your opponents, I don't know what will.
The yellow-wearing Germans at Borussia Dortmund are a force to be reckoned with in FIFA 21 when it comes to attacking. Their roster boasts some of the most exciting young prospects in the game with players like Sancho (87) and the ever-surprising emerging talent Haaland (84) up top. Their midfield consists of 5 players instead of the usual 3 or4 making it clear this team is not here to play around. 
What Makes Borussia Dortmund Great for Attacking:
Aggressive Formation: Their 3-5-2 formation permits a wide stance in the middle allowing for a lot of liberty for wingers Guerreiro (84) and Meunier (81) to run through and send crosses into the box. Couple that with passing prodigy Marco Reus (85) and you have a recipe for exciting attacks and lots of goals.
Attacking versatility: Do you love zooming past defenders down the wing, getting the ball into the box, and smashing it in with a wondrous volley or a mighty header? Or are you more the tiki-taka type with little one-two's patiently moving the ball until space opens up and the goal is clear? Great news! Dortmund does both of these perfectly. A tall and strong forward such as Haaland will let you win aerial battles while Sancho provides the skill flares and quick feet to break through stunned defenders.
 
4. Piemonte Calcio​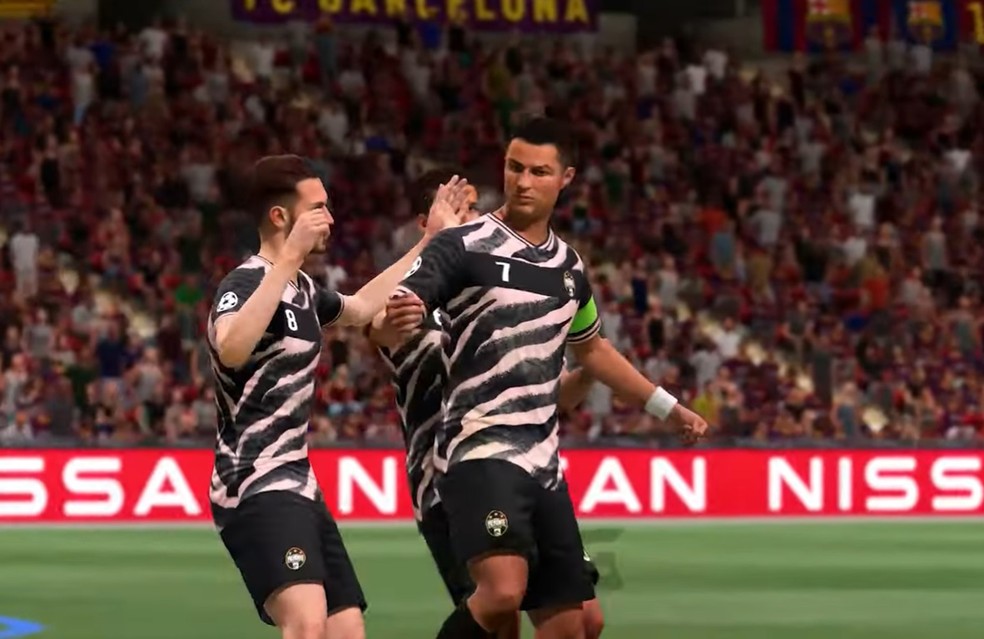 Cristiano, CR7, doing what he does best: scoring goals and celebrating.
"La Vecchia Signora '', Juventus, AKA Piemonte Calcio in FIFA 21 due to EA not having the licensing agreements for their official name, is top class all around. Winning back-to-back league titles for almost a decade, it is no surprise to find the zebra-colored team this high up on the list. With  living legend Cristiano Ronaldo (92) himself on the roster, there's no need to explain why Juventus is one of FIFA 21's best attacking teams. Add Dybala (88) and Cuadrado (81) to the mix, and we have an attacking menace on our hands.
What Makes Juventus Great for Attacking:
Cristiano Ronaldo: We can all agree that an attack with a  player that has won 5 Ballon D'ors is enough to make any team's attack worthy of admiration. Yes, it can be argued that soccer is a team sport, but I can guarantee that having a player with Ronaldo's stats is enough to make you win a game in FIFA. Whenever I play with Juve, my attack strategy is simple: pass it to Ronaldo -and let me tell you...it works every time! With a staggering 93 rated shot you'll have fun scoring bangers from a distance or smashing headers into the net.
The rest of the team: Of course, CR7 is an attacking monster on his own, but let's not forget the rest of the team. Juve is a solid, well-rounded team that plays with Ramsey (82) as a CAM making it an ideal passing partner for two forwards Dybala and Ronaldo up top.
3. Barcelona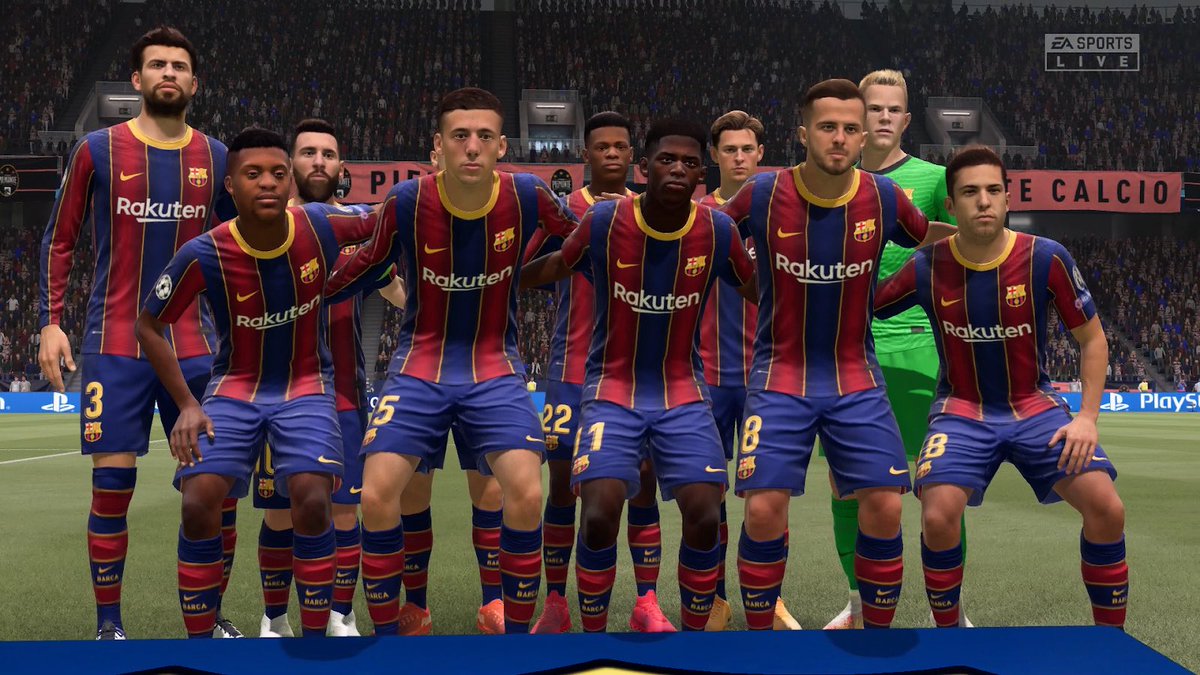 Messi is so small, we can barely see him in this picture. Once the game starts, it is a different story though.
The Catalans at Barcelona come in at a very respectable 3rd place in our Top 10 Best FIFA 21 Attacking Teams list. Naturally, we can't speak of Barca's attack without talking about Lionel Messi (93). Just like CR7, Messi's stats are out of this world as to be expected. With a 92 rated shot and a mind-blowing 95 dribbling, a lot of Barcelona's attacks will come out of the little genius's feet. However, Messi is not the only attacking threat for the Blaugranas.
What Makes Barcelona Great for Attacking:
4-3-3 Attacking Formation: If there is one team that perfected the 4-3-3 formation it is Barcelona. With their trademark tiki-taka style, Barca is not a team that will outrun opponents, they prefer letting the ball do the moving for them. This means a lot of short passes, moving the ball from side to sidedizzying your opponents. Get the ball to key players like Messi himself, or Coutinho (83) and Griezmann (88) to dribble past the stunned defenders and you're looking at a chance on goal. Lacking a strong forward, Barca makes this up by capitalizing on these players' quick feet and 5 star skills.
Speed down the wings: I've said this before and won't get tired of saying it. In this year's FIFA speed equals a good attack. Especially on the wings. With youngster Ansu Fati (90 pace) on the left wing and Dembelé (92 pace) on the right, you are guaranteed to leave defenders behind rather easily and have a great chance on goal.
2. Tottenham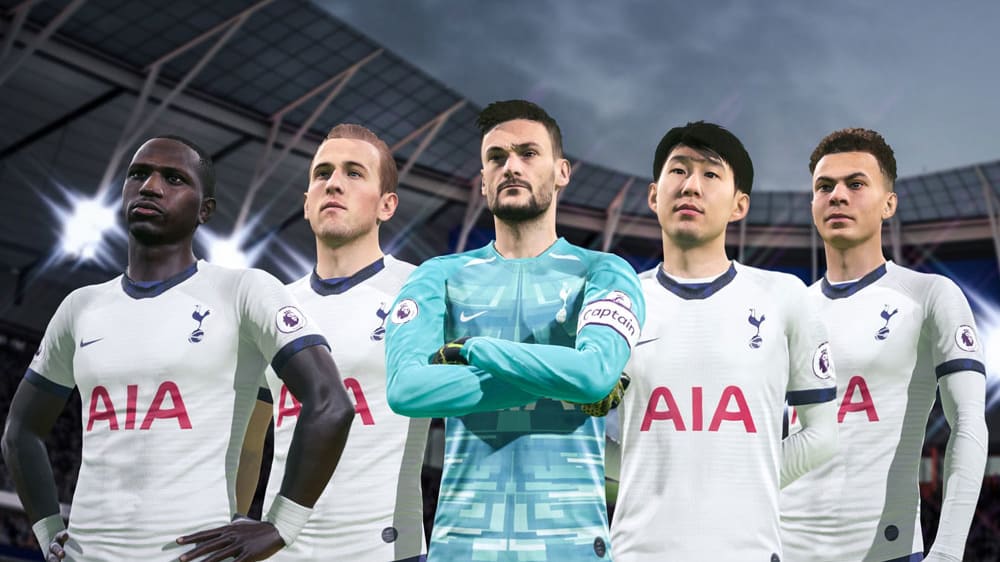 Son might not look as mean as his teammates, but he certainly is a ruthless goal scoring machine.
Our second best attacking team in FIFA 21 is surprisingly the English side Tottenham. Arguably they might not have the historical fortitude of a Real Madrid or even trophies and titles to back them up, but the Spurs' roster in FIFA this year is top-notch. With prodigal son Garreth Bale (83) coming back to the team and other star players like Kane (88) being on their top form, Tottenham has a frighteningly good attack.
What Makes Tottenham Great for Attacking:
Speed down the wings: Once again speed is a decisive factor in a team's attack in FIFA 21. In Tottenham, you will find the aforementioned Bale (88 pace) on the right looking to cut in diagonally to his left foot and Son (88) on the left looking to cut in to his right foot. Their speed is coupled with great shot accuracy making them a menace from the outside of the box. I can't tell you how many times Son has scored against me with a beautiful top corner long shot, making it look ridiculously easy. Quite frustrating to play against, a joy to play with. 
Super Subs: Wingers get tired. That is just a fact. They are arguably the players who have to move the most up and down the field due to their position. When this happens, you will need some assistance from the bench. With Tottenham, this is no problem. Switch a tired Bale for Brazilian maestro Lucas Moura (83) and you won't lose any of that speed and skills that will certainly come in handy in counterattacks later in the game.
1. Bayern München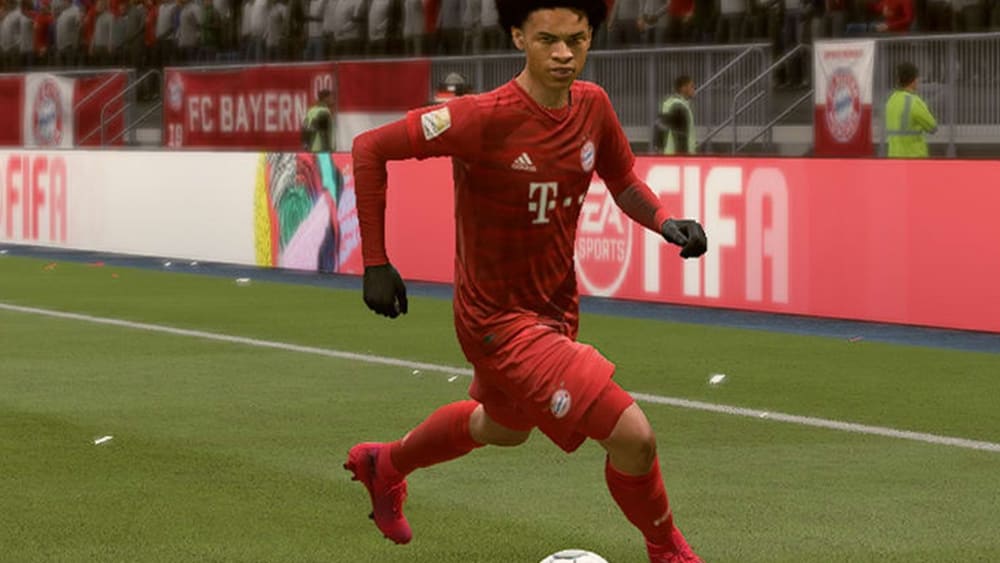 Leroy Sane will zoom past defenders without ever getting his hairdo messed up.
We have finally reached our #1 best attacking team in FIFA 21. No surprises here. Bayern München sits comfortably at the top, looking down at the rest of the teams from quite a distance. The German Machine is almost too good to be true. If there is one thing wrong with Bayern, it is they have too many great players from which to choose. Much like with City or PSG you will find yourself feeling bad for leaving one or more excellent players on the bench because every single one is great. Bayern Munchen's attack in FIFA 21 feels almost like playing with a cheat code. Let's have a look at why:
What Makes Bayern München Great for Attacking:
Jaw dropping 91 rated ATT: Bayern's squad is brimming with absolute talent in all areas of the field. Their lineup is impressive, but having a 91 rated ATT is worthy of admiration. Starting with the Polish beast Lewandoski (91) at the prime of his career, phenomenal Muller (86) behind him, and joined at the flanks by Sane (85) and Gnabry (85) you have it all: speed, skills, strength, passing, shooting...you name it! 
Versatility: As we have mentioned. You have it all in Bayern. You can pick and choose players from the roster at will, allowing you to play and experiment with different formations based on what type of attacking style you prefer. Players like Coman and Costa on the bench will allow you to switch to a more aggressive attack whenever you wish to, adding yet another dose of speed to an already freakishly quick team.
You May Also Be Interested In:
Image Gallery