[Top 10] FIFA 21 Best Defending Teams
Updated: 16 Feb 2022 12:00 am
Defending is an art. An art of destruction?
There's no winning without a great defense
Some of us like charging forward with a Viking battle cry, while some of us would rather wait and hold until the rival's offense reaches our ranks. The truth is a good squad will have a balance between both attacking and defense. If there's one thing clear, it is that in FIFA 21 you will need a premium defense to win games. Keep on reading to find out what I have found out to be the Top 10 Best Defending Teams in FIFA 21 Career Mode.
10. Paris Saint Germain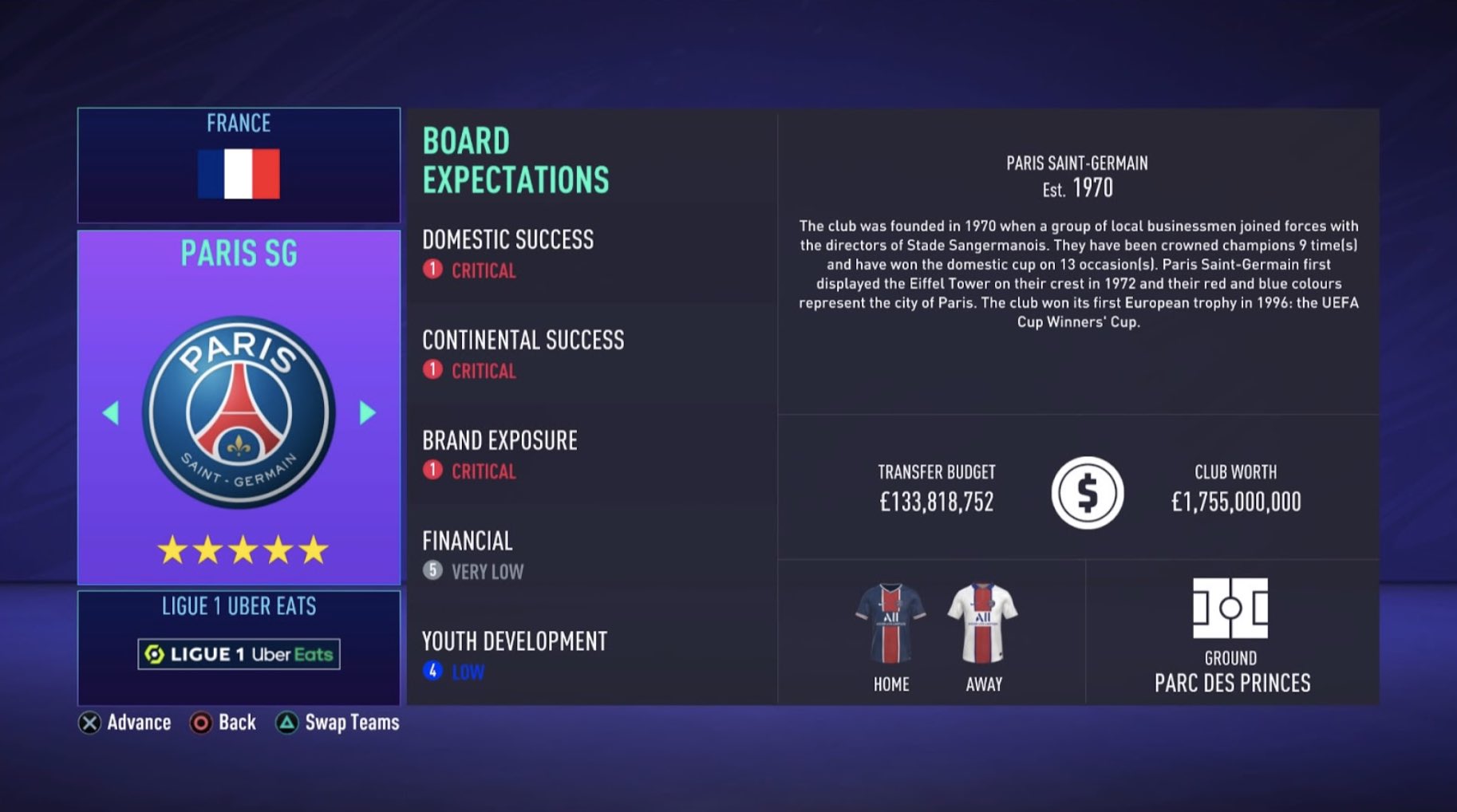 Yes, PSG has some great attackers. But they would be nothing without their solid wall at the back.
The kings of Paris PSG have become one of the most feared teams in world soccer in the last couple of years. A new president that fueled their growth with an injection of money signed top players such as Neymar and Mbappe that made them a force to be reckoned with. However, we all know a good team is not made up of only their attack. A good defense is indispensable for success. 
What Makes Paris Saint Germain Great For Career Mode:
Let's start with the net: You have one of the world's top GK that has proven his worth year in and year consistently for the past 5-6 seasons. Keylor Navas (88) is one of the game's best keepers.
A Brazilian wall: Brazil has always been a factory for top players. Usually, we think of these as skillful attackers, but there are exceptions. With Marquinhos (86) as your CB, you are sure to be well protected both on the ground and in the air as his aerial games are top-notch.
9. Bayern München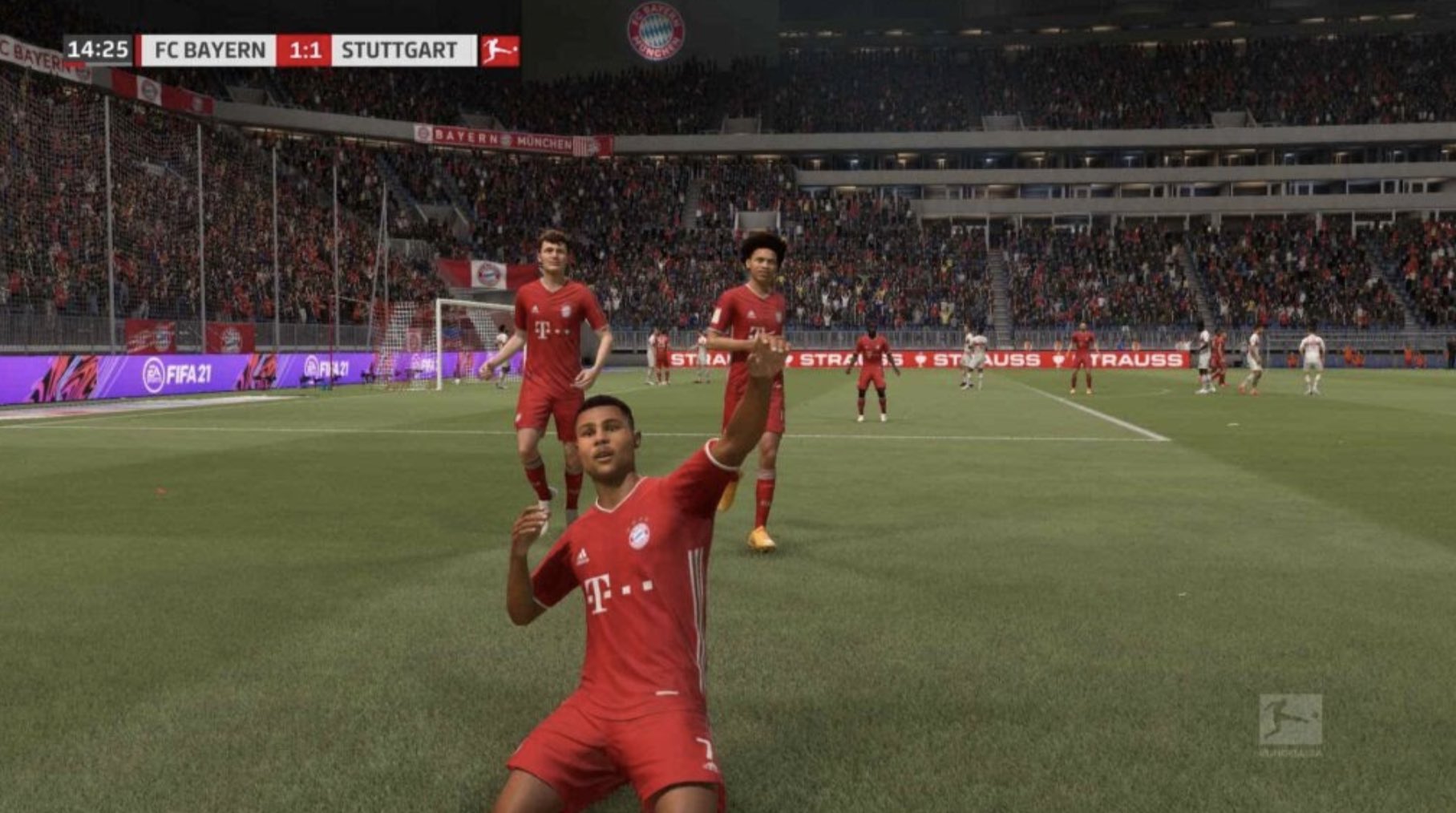 There will be no celebrating if you let in 4 goals and you only score 1.
Finding Bayern in any Top 10 list is no surprise. This team has an arsenal of world-class players in any of their lines be it defense or attack. Of course, they are mostly known for their attacking prowess, but as any good manager knows, a team needs a solid back line to win and compete. Bayern is no exception.
What makes Bayern Great for Career Mode:
Speed and skill: These attributes are not obvious when we tend to think about what makes a great defenseman. However, in today's fast-paced game, these are priorities to have in mind. With Canadian revelation Davies (81) and Hernandez (83) in your back line, you will always be covered against any counterattack.
A german GK: Germany has always delivered top class GK. Neuer (90) is one of the highest rated keepers in all of the game, making your net almost unbeatable, he has the potential to win you games single handedly.
8. Chelsea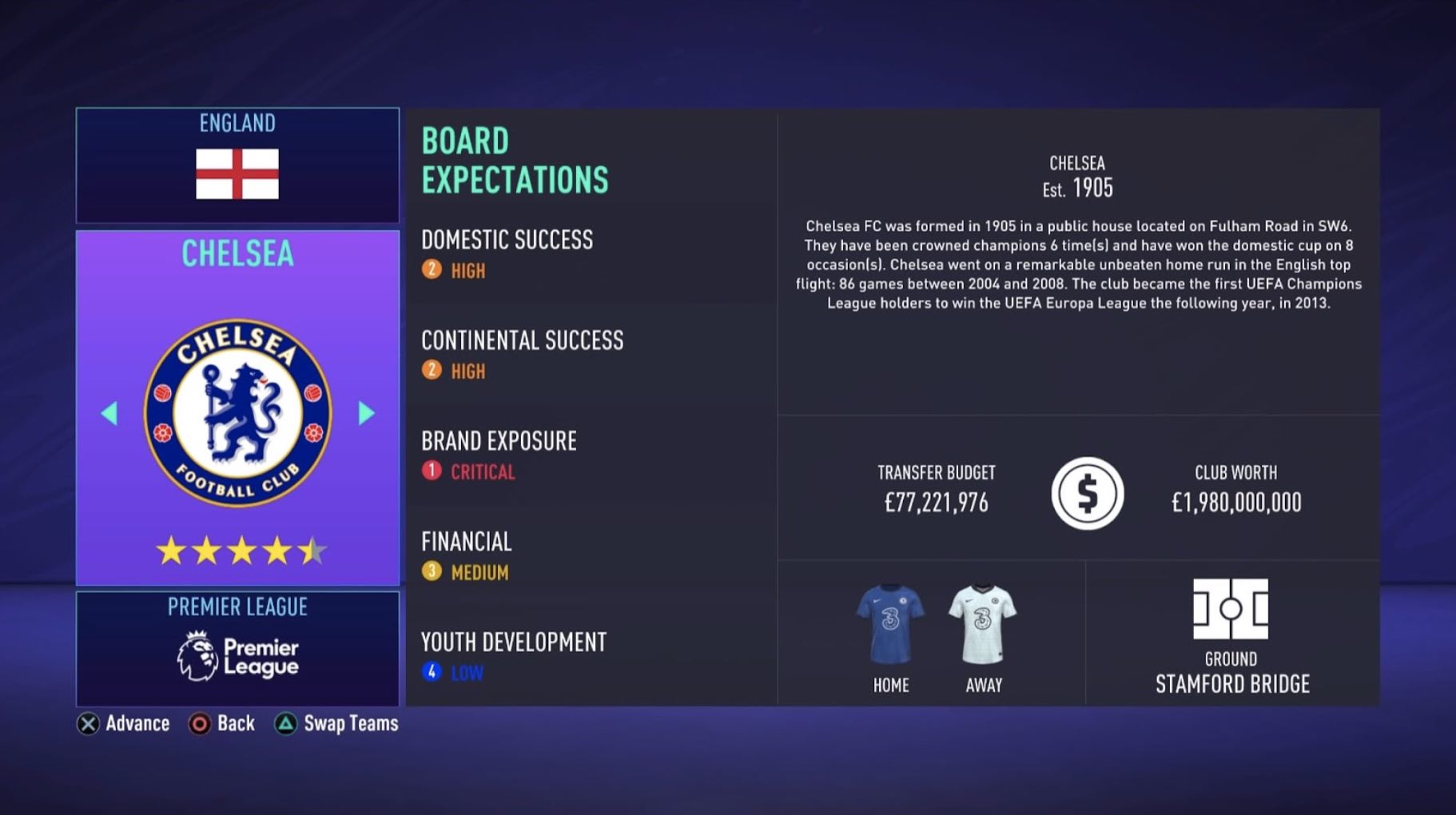 The Champions league winners. They did not get there with a weak defense, I'll assure you that much!
Chelsea lost their world-class form in the last couple of seasons, but have now suddenly come back straight to the top winning this year's Champions League. Sure, they are not the most defensive-minded team much like the previous two, however, they have some serious stopping power at the back that is worthy to make note of.
What Makes Chelsea Great for Career Mode:
81 Rated Defense: You might look at that number and think it is nothing special. However, as we all know numbers are not everything, especially in a game like FIFA where tactics and individual players make a real difference. For example, you will have in your ranks one of the world's top defensive mids Kante (88) that will sweep any stray ball from box to box.
Formation: In today's game it is uncommon to find a team that starts with 5 defensemen. Chelsea is one of them. With a solid 5 man wall below you will be able to cover any possible spaces with top defenders like Silva (85) and Azpilicueta (83).
7. Borussia Dortmund: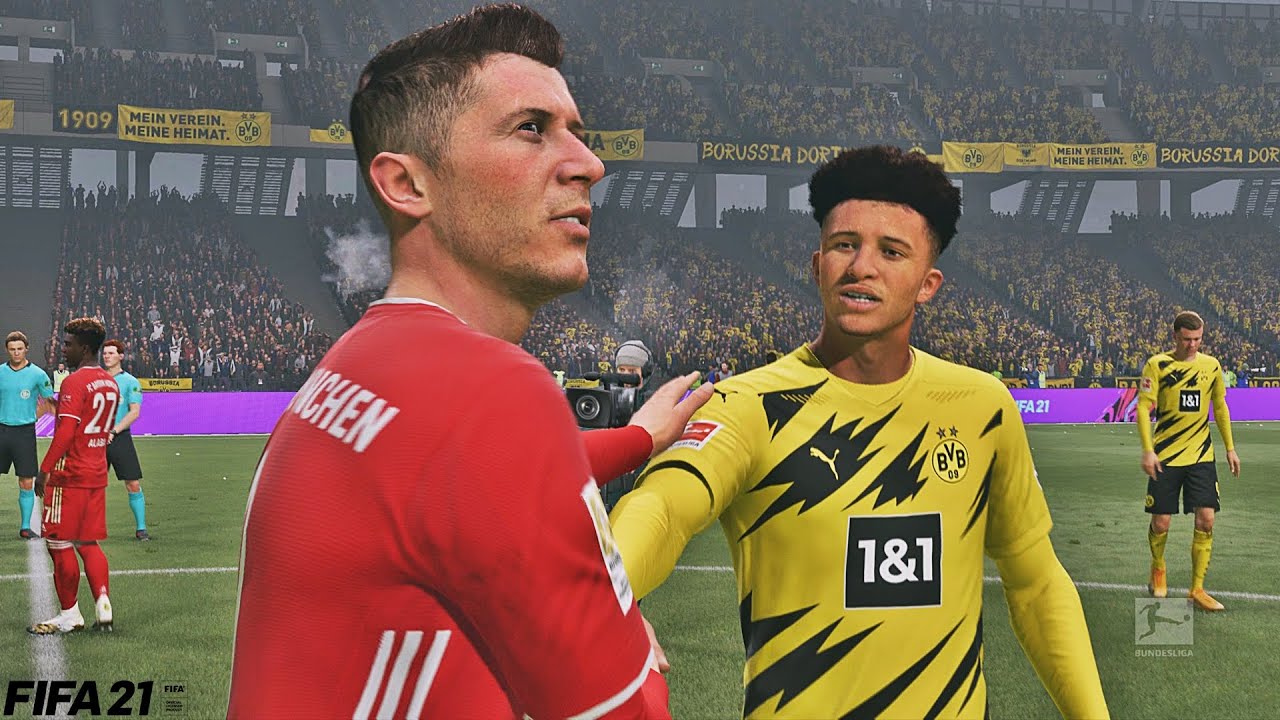 Respect. Something we love to see. On another note, bone crunching tackles are also pretty entertaining. 
Another German team on our list: Borussia Dortmund The yellow-wearing team is much more famous for their attacking power with the likes of Haaland (87) and Reus (84) leading the front. However, they have some serious strength at the back with veteran players that are well seasoned in the arts of defending.
What Makes Dortmund Great For Career Mode:
Experience: 87 rated Hummels is already a good place to start. The player despite his advanced age has an incredible 90 rated defending and a high attacking and defensive rate. His well earned maturity will bring stability to your back line.
Balance: Dortmund's starting line up is a mix of attacking shark-like mentality and stoic cold headedness. You will not only find defensive strength in the back line, but their middle is designed to cover up any existing gaps with 82 rated CDM Delaney.
6. Piemonte Calcio: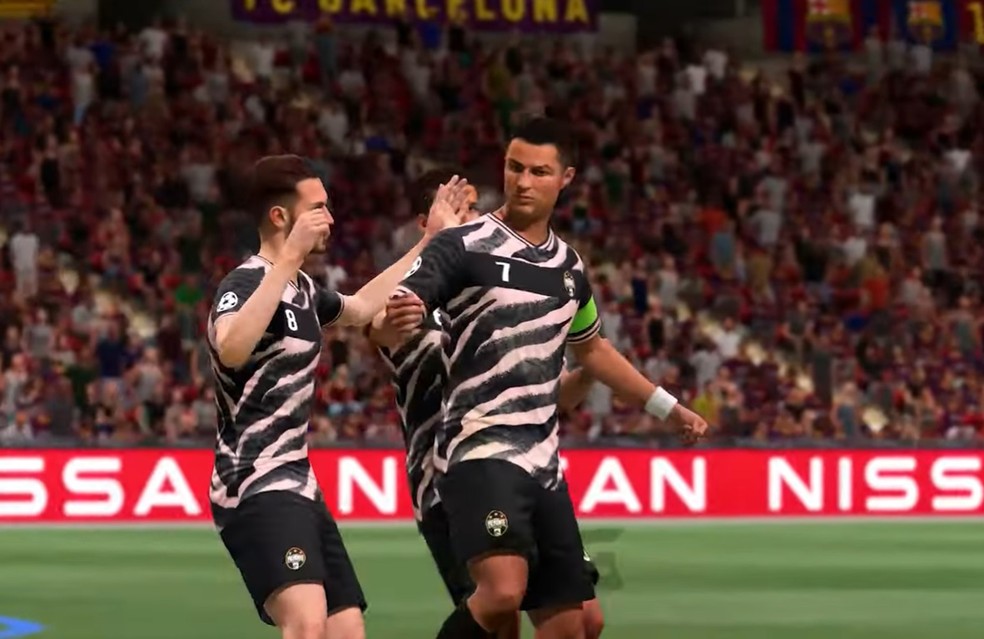 The legend CR7 depends heavily on his teammates at the back. Without them, surely he would not have achieved the glory he has up until now.
The infamous Piemonte AKA Juventus is a top team all around. They have dominated Serie A for years now for a reason. All of their lines are packed with skilled players that know exactly what they are doing. The lowest rated player you will find in your back line is a very respectable 80 rated Danilo. It is no surprise they are one of the top defensive teams, after all, if there's one thing Italian teams are known for is their expert defensive technique.
What Makes Piemonte Calcio Great For Career Mode:
Need a keeper? No problem: The only problem you will find with Piemonte's nets is the hard time you will find to choose who to start. 87 rated Szcznesy is as safe a bet as you can make. On the other hand, you'll find the living legend Buffon (82) who's name already speaks for himself and his goal-prevention skills.
A solid wall: You will start with an 85 rated youngster de Ligt who has the potential of growing exponentially due to his young age. Additionally, you can count on Alex Sandro (84) and captain 84 rated Bonucci who is a wall in his own right. In other words, you are well covered at the back.
5. Atlético de Madrid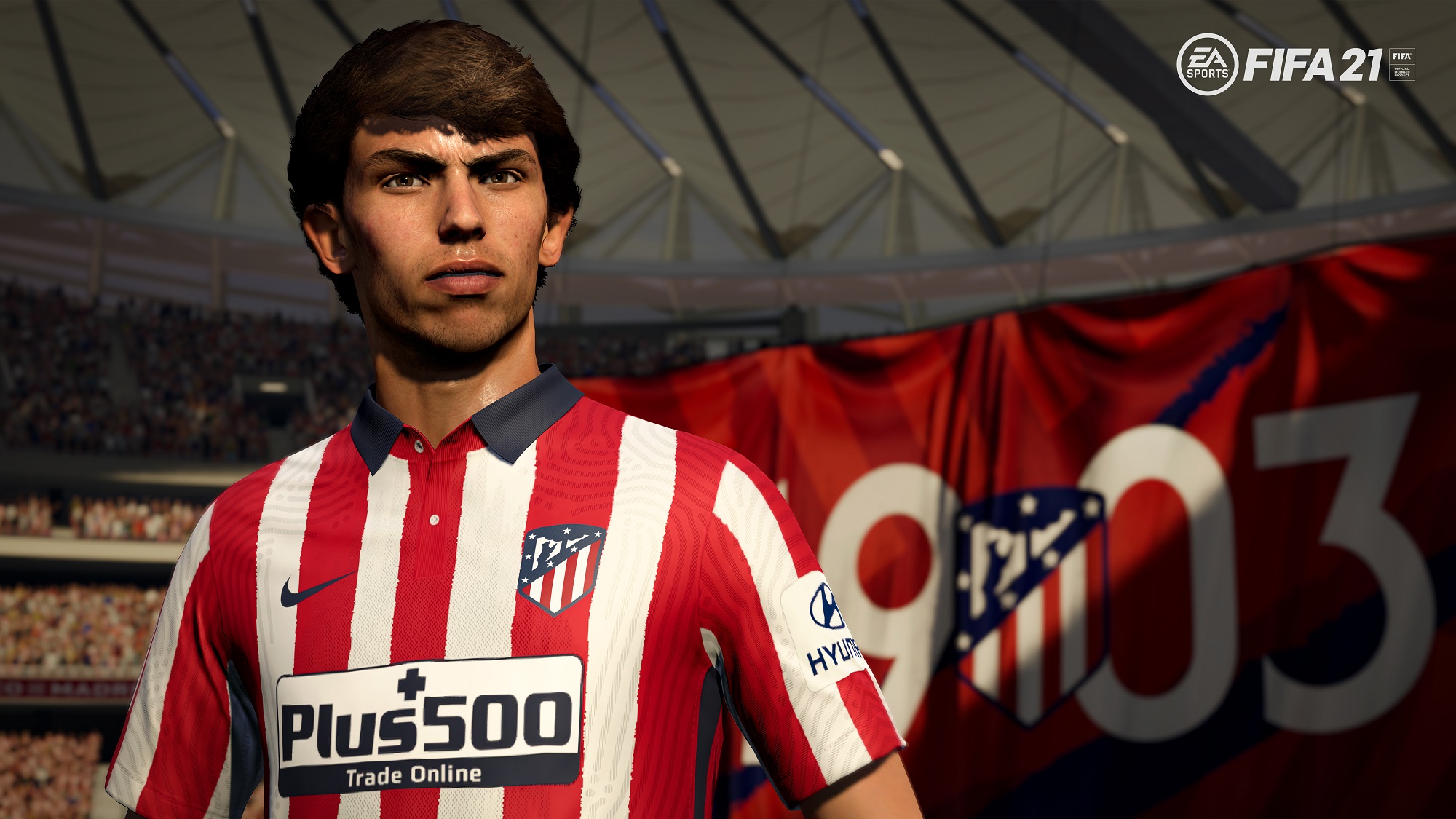 Defending is all about attitude. From the looks of this face, its safe to say that Atletico's men surely have what it takes.
Atlético de Madrid has defense engraved into their DNA ever since they signed Diego Simeone as their manager a few years back. Their modus operandi is quite simple. We defend first and then we attack. This is a team that in my opinion is one of the hardest teams defense wise in all of FIFA. Not exactly due to their players, but due to their style of playing the game.
What Makes Atlético De Madrid Great For Career Mode:
Jan Oblak: Defending your goal line you have the highest rated GK of all the game! With a 91 overall rating, this is a keeper every team would love to have in their nets. With a beast like this, you can allow yourself one or two mistakes because you know you've got your back covered.
Defensive DNA: One of my favorite defenders to play with is the Uruguayan Gimenez (84). He has it all, strength, speed, aerial ability and pure Uruguayan fighting will in him. Be careful though, his fighting spirit might sometimes get him carried away and earn himself a card.
4. Inter de Milán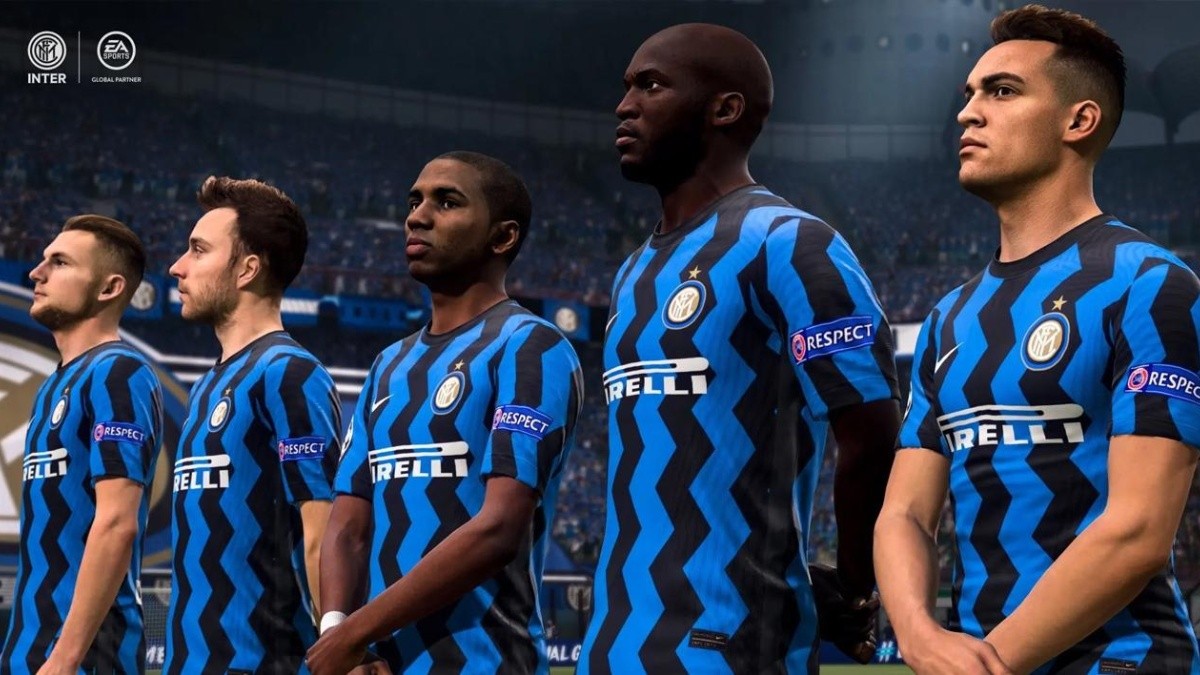 With Chilean Vidal in your midfield, your defense at Inter de Milan is as tough as an ox, and probably just as dirty too.
Unsurprisingly, we find another Italian team high up on our list of Top 10 defensive teams in FIFA 21. Inter has always been one of the greats in world soccer, however, they have had to make a big revamp in the past years to get back to the glory they once possessed. Luckily, under their new management, they have made great signings that have made this possible. All they need now is a manager like you to take charge and take them to the top!
What Makes Inter A Great Team For Manager Mode:
Great New Signings: Snatching Hakimi from Real Madrid was a real genius transfer for Inter. Even though you will find him as a RM on your squad, let's not forget he began his professional career at Madrid as a RB. He has everything you need in a defender, speed, agility, and most of all strength and endurance.
Well protected at the back: Once again, a GK features prominently in what makes a team great in defense. With one of the best keepers in the game Handanovic under the nets, rest assured you're in safe hands; or shall we say safe gloves? 
3. Manchester City:
​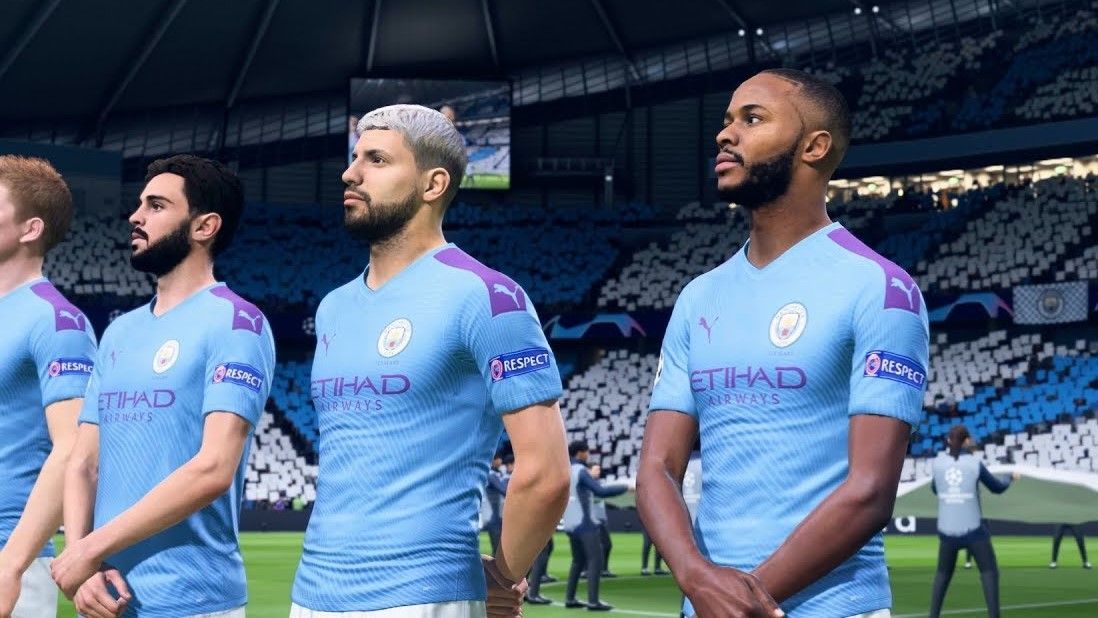 Yes, go on, put on innocent faces. Don't be fooled though, the Citizens defensemen are ruthless.
The Citizens have gained a great deal of success ever since a huge inflow of money came into their ranks. This allowed for a complete remodeling of the whole team. With Guardiola's tiki-taka style, your best bet is keeping the ball. After all, if the other team doesn't have the ball, they can't score.
What Makes City A Great Team For Career Mode:
High-rated players: In your ranks you will find one of the most exciting CB prospects around, namely, Laporte with an overall 86 rating, is a true rock in defense. Add GK Ederson with an 88 overall rating, and 84 rated Dias as a CB, and your goal line is practically impenetrable.
Youth on your side: Besides the aforementioned players that already are at the top of their games, there are plenty of young players with raw talent ready to be exploited. If helping youngsters grow to their full potential is your thing, City is the team for you.
2. Liverpool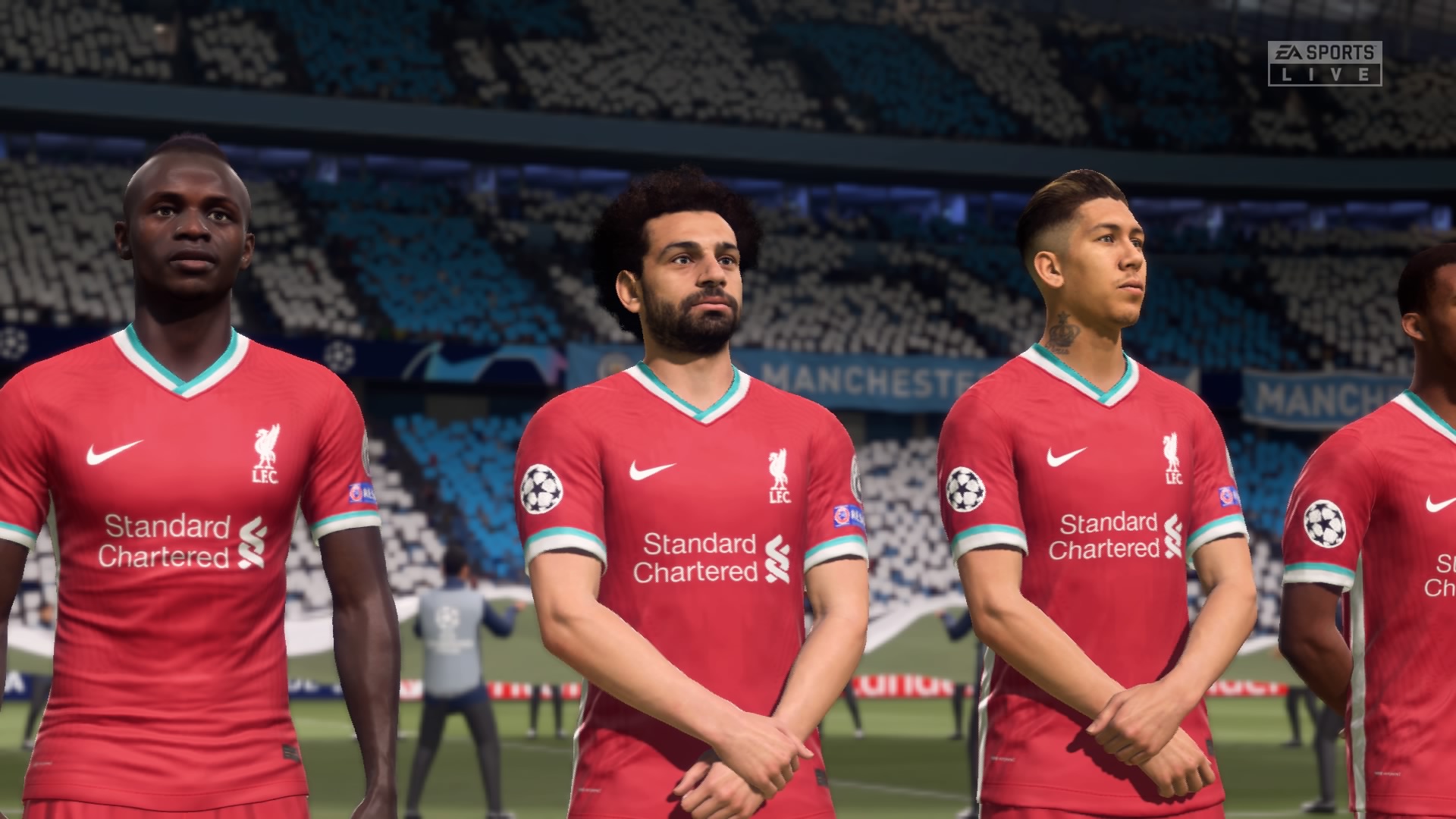 Liverpool is a complete team in all areas. Their defense is no exception.
Liverpool is another 5 start team that have just recently gained back some of their glory that was lost in prior seasons for reasons we might never know. Good news is, they are finally back to glory after winning the Champions League after 30 years a couple of seasons back. Their success can be directly related to Klopp's hand in building one of the most solid defenses in world soccer in actuality.
What Makes Liverpool Great For Career Mode:
The Big Names: Once upon a time they were strangers to anyone. Now nearly any FIFA fan will know and do anything to have them in their starting 11. These names are Virgil Van Dijk rated 90-91 (one of the highest-rated CB in all of FIFA 21) and GK Alisson (90). Two of the highest-rated defenseman in the game will surely keep your opponents at bay.
The not so big - yet important names: With Trent Alexander Arnold (86) as a RB and Robertson (87) as a LB you will find almost no room for improvement in your defensive lines. With them in your starting XI, clean sheets will be something you'll get used to.
1. Real Madrid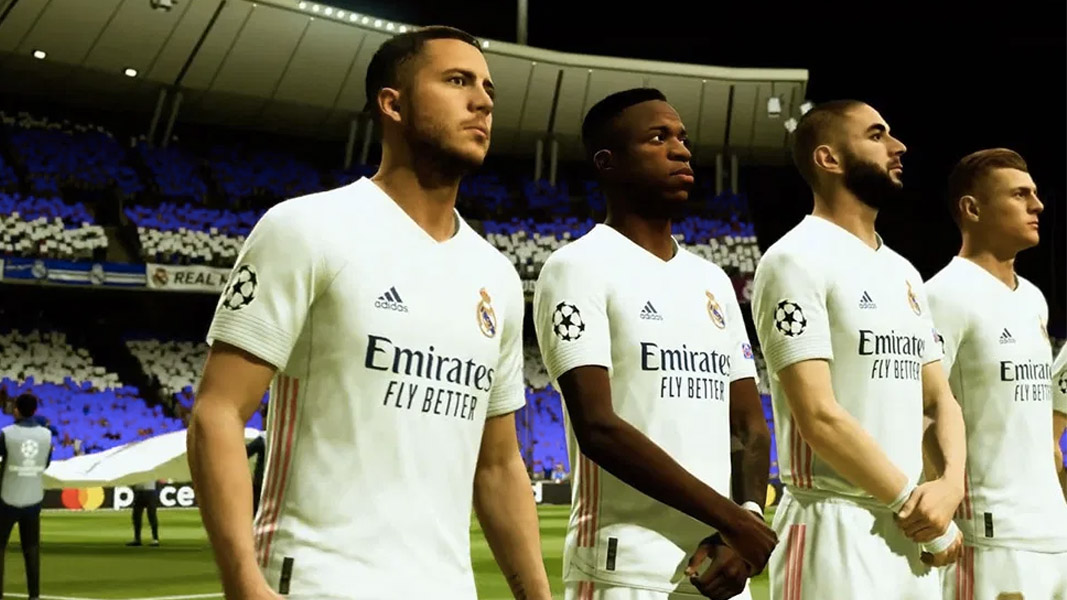 Real Madrid in FIFA 21 has about as much muscle at the back as a professional body builder.
Admittedly Real Madrid has been my favorite team ever since I was a little kid watching the Galacticos rule over European football. This year their player's rating might not be as high as in previous years, but as we all know, the Blancos are always a force to be reckoned with. Leaving history aside, Madrid have the highest rated defense in FIFA 21 with an overall of 86!
What Makes Real Madrid Great For Career Mode:
Numbers: Whether you are someone who tends to look at statistics or not, an 86 rated defense is something that will surely catch your eyewhen choosing your team.If we look at their back line, we'll find that the lowest rated player is Mendy (83) that has a huge potential for growth being young and all. 
Names, names, names: A name in soccer is made from one thing only, on the pitch success. And Real Madrid's names have certainly done exactly this. With most of the players that won the back to back Champions Leagues a few years back: Ramos (89), Varane (85), and Carvajal (86) among others still in their squad, I truly have a hard time finding any weak spots in this team's defense, making it, in my opinion, the best defending team in FIFA 21.
You May Also Be Interested In:
Image Gallery