[Top 10] FIFA 21 Best Teams For Career Mode
Updated: 09 Jul 2021 1:40 am
This year's FIFA 21 comes with serious faces and serious fun to have in career mode!
Choose the right team in career mode and get ready for glory!
Career mode is easily overlooked by fans of FIFA 21 with other flashy and exciting game modes such as the new Volta Series and the online battles of Ultima Team modes. However, for a die-hard soccer fan, the possibility of managing your own team, building it from scratch, suffering and celebrating week in week out, is a very exciting prospect. Sadly, most of us will never get the chance to do this in real life, but luckily we have FIFA 21's Career Mode to make our dream come true. Whether you fancy going straight to the top and signing for one of the world's top clubs, or you prefer more of a challenge, building your reputation and team up in a true underdog story, this game mode offers plenty of possibilities. Have a look at some of FIFA 21's best teams for career mode:
10. Paris Saint Germain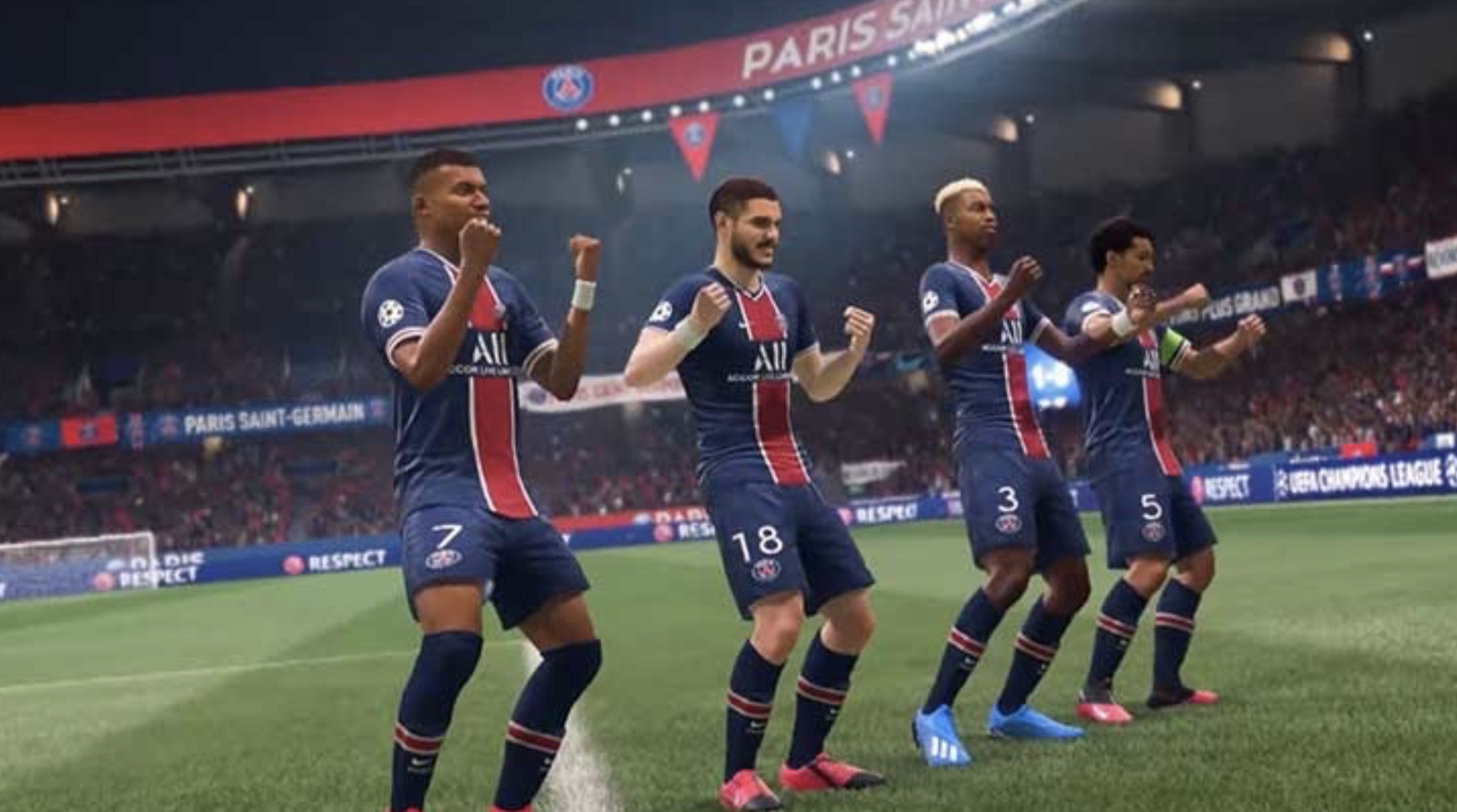 Yes, I would also be dancing like a fool if I signed with PSG.
If you are one of those players who plays to win and has no interest in building up your team from scratch -instead, you are interested in going straight to glory without too much hassle, PSG is the team for you. With an already star-studded team, your work is pretty much cut out for you and you'll find  almost no reason to touch their huge transfer budget. You will be ready to compete against the world's top teams right from the get-go.
What Makes PSG Great For Career Mode:
Rise to the top easily:  Ever Since PSG got a new owner who injected a huge cash flow into the team, PSG has become a force to be reckoned with. With a 5 star lineup and a budget of 114 million, you will easily be able to compete for first place in all of  your competitions.
Go for Glory: With the tremendous star and financial power this team has, you should be aiming to win everything, from the domestic league to Champions League. If you are the type of player who is not content with second place, PSG is the team for you.
9. Manchester United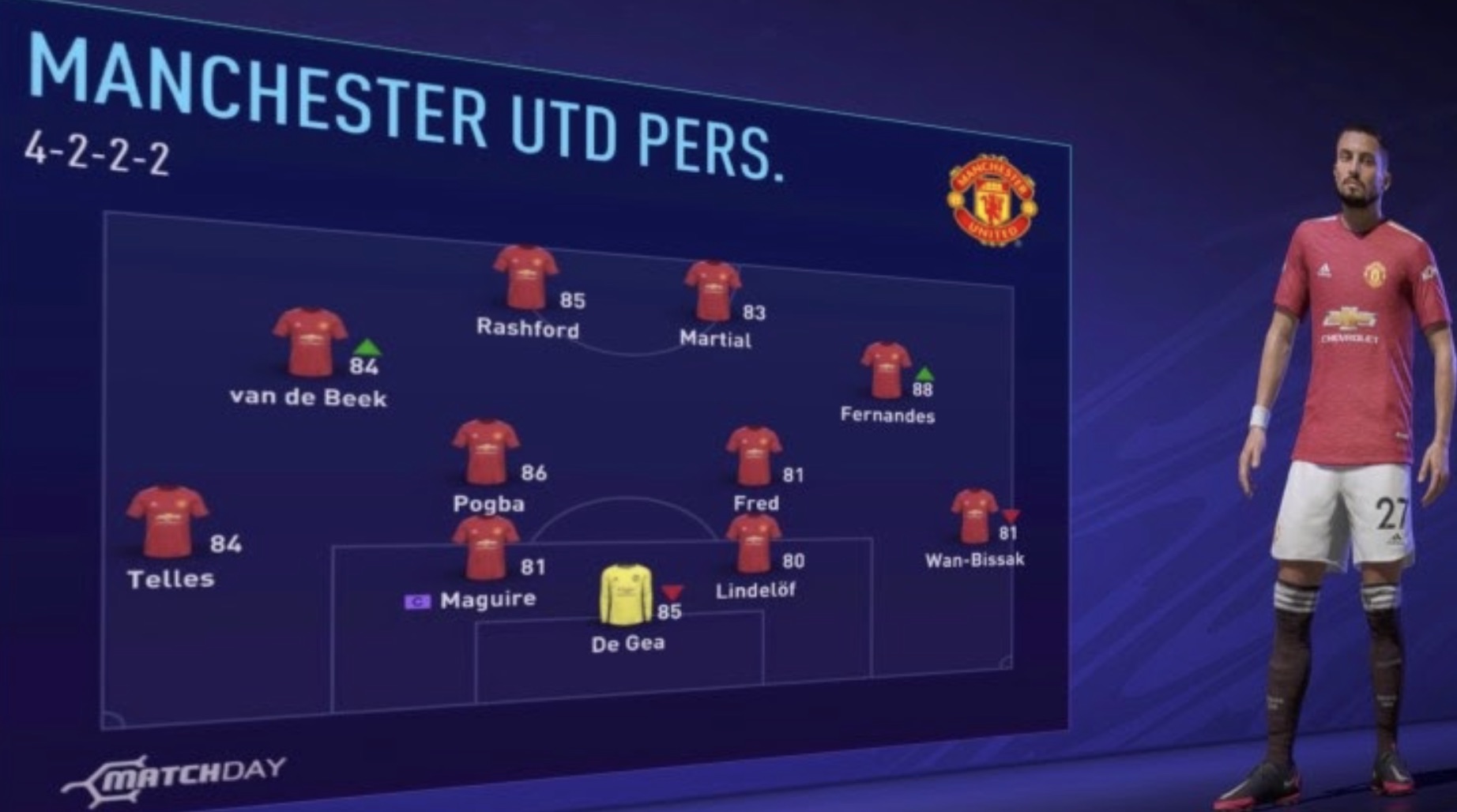 Will you be the chosen one to bring back Man U to the top?
The Red Devils, Manchester United, have been far from their top shape ever since legendary manager Sir Alex Ferguson left their ranks. Do you have what it takes to step into what once were his shoes and bring back the glory to Old Trafford? If so, you will not be lacking any resources to make this possible as ManU remains one of the world's richest teams. A big budget, an already great squad, and a top-class manager like  yourself will certainly give Manchester the possibility to rise once again to the top.
What Makes Manchester United Great For Career Mode:
Big Transfer Budget: Being one of the world's richest and most popular teams has its benefits. One of them being its $155 million transfer budget. This will allow you to sign top players right away from your first season to shape the team as you please.
Glory, Glory Manchester United! : As their hymn says, this is another team that has the opportunity to win everything considering their economic power. A great part of picking Manchester United is having the chance to be able to use your savvy and bring them back to that glory -a feat no manager has been able to do so since ol' Fergie left.
8. Borussia Dortmund

Haaland looks like he's ready to kill someone here. No, but seriously, he is a deadly attacker.
If the prospect of having wonder kid Erling Haaland in your team is not enough to convince you to pick Dortmund as your career mode team, don't scroll just yet. The yellow-clad Bavarians have more than one ace up their sleeve. Probably one of the only teams that can stand up to powerhouse Bayern Munchen in the domestic league competition, Dortmund's sound financial decisions,top youth development, and great signings have positioned them as a top team to pick in career mode.
What Makes Borussia Dortmund Great For Career Mode:
Top Young Players: As you may know, when you manage a team you will get offers from other teams to buy your players. This is good if you are looking to revamp the team, but bad if you are happy with your current players. Test your negotiation abilities and try to maximize the amount of money you can get from selling your rising stars.
Big Decisions: If you enjoy the managing part of the game as much as the playing part, this is a great team for you. Either you use your skills to prevent big stars like Haaland and Sancho from leaving, or choose to take a chance and sell to later invest.
7. Barcelona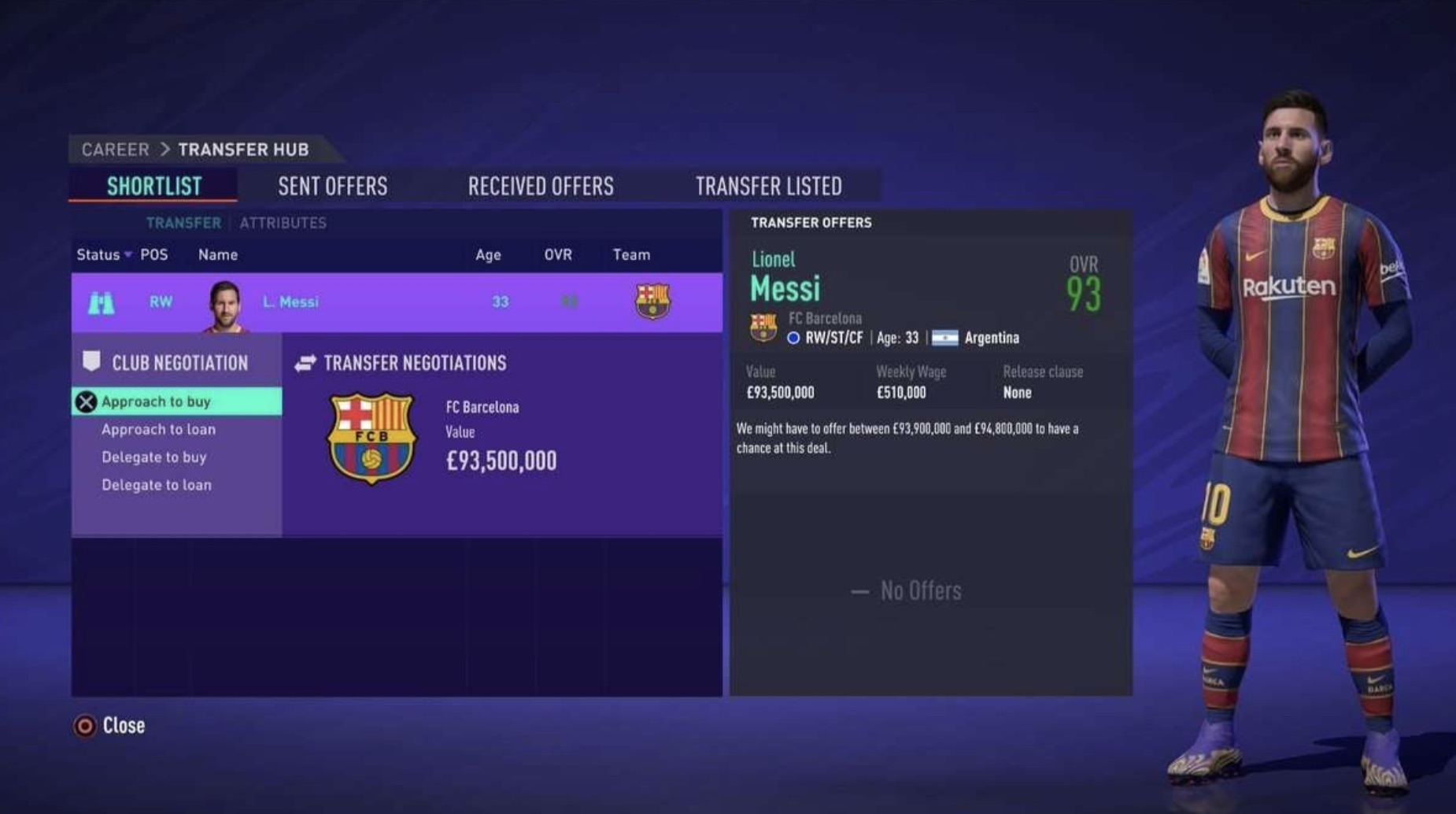 The tiny maestro, Lio Messi, is ironically one of the biggest talents of our era.
I'll admit it. I've picked Barcelona for my career mode only for the pleasure of playing with Messi on my team. Don't get me wrong, choosing Barca offers much more pros than having the Argentinian genius in your starting 11. With their well-known youth development program, you will have no problem discovering raw talents in your ranks and take part in their development into sought-after rising stars. Admittedly, they do have some old players in the squad that will need some rest between games but this can be easily solved by signing new players with their big transfer budget.
What Makes Barcelona Great For Career Mode:
Build Up Top Young Players - Pedri is already making a name for himself in world soccer. Starting with an overall rating of 72, you have the potential of getting him up to 88. The same goes for Ansu Fati, the young Spanish revelation, and Portuguese Trincao -three top youth players that will easily develop into stars.
Choose its Destiny: FIFA's career mode is very realistic. One of the downfalls of it being so realistic is you'll have to deal with top players like Messi wanting to leave Barca at the end of the season when their contract expires. This is where you come in. Choose the destiny of Barca by letting its most prolific player ever leave, or do what it takes to keep its legend.
6. Monaco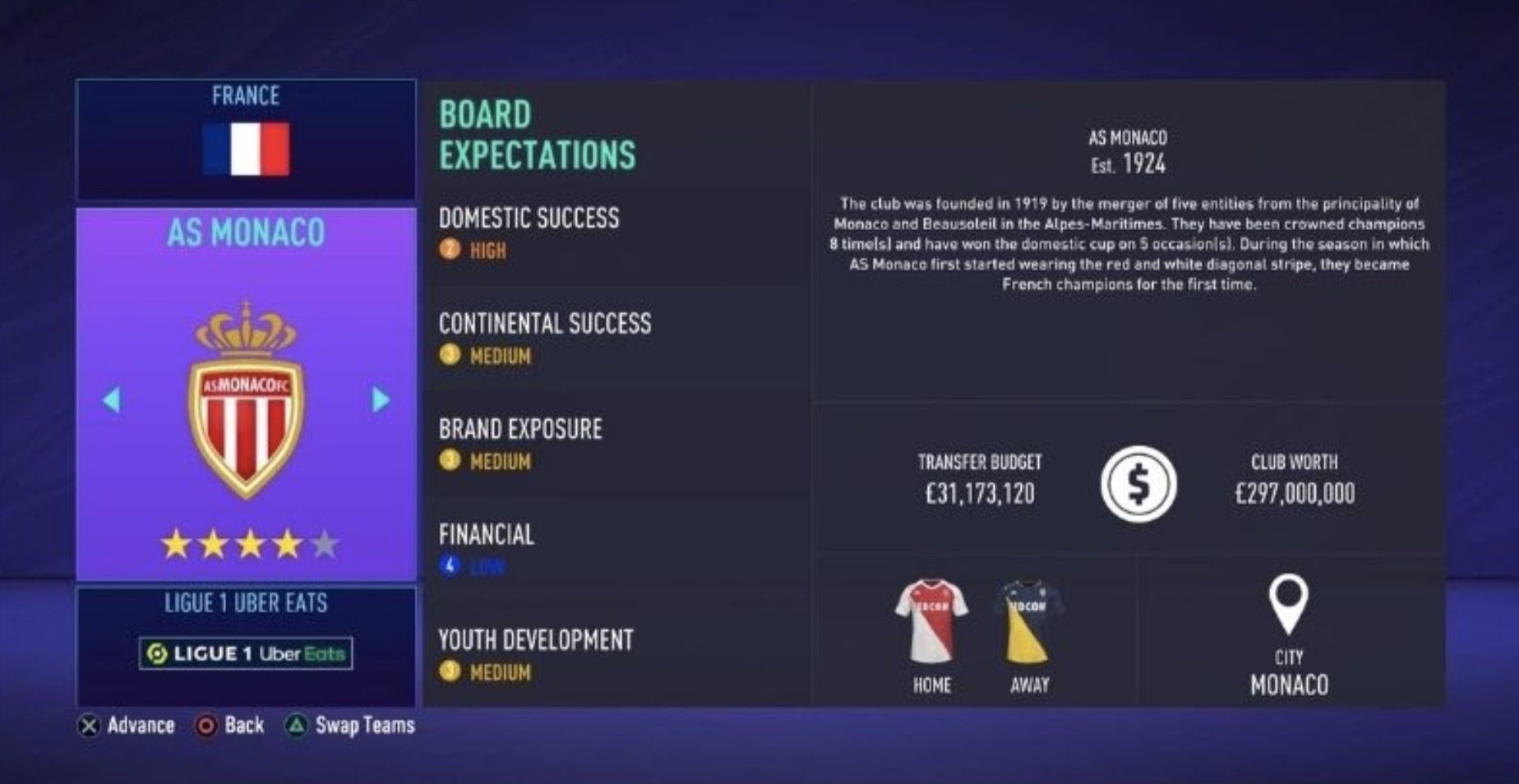 If you think Monaco is all about casinos, think again, this team has some serious talent in their ranks.
Much like the case of Dortmund, Monaco find themselves in the shadow of a trophy-hoarding giant in their domestic league, namely, PSG. If you are into toppling dynasties, this is a great team for you. With one of their board expectations being domestic success, you will want to take advantage of their very decent 30 million euro transfer budget to boost up your team in key areas. Tackling this objective of getting PSG off the top in spite of all their economic power is definitely a great reason to sign for Monaco.
What Makes Monaco Great For Career Mode:
Medium to Low Board Expectations - Monaco has relatively relaxed board expectations. The only HIGH expectation you will find is domestic success. All the more reason to push the king PSG off its hill and take the crown for yourself. Financial success is low as well, so you won't have to worry too much about generating income and will be able to focus solely on winning games on the pitch.
Surprisingly good squad: AS Monaco does not have the big bucks to shop just any player they like. This is obvious from their modest, while decent 31 million transfer budget. However, this should not be a problem as their squad holds some valuable gems like 84 rated Ben Yedder and passing phenom Cesc Fabregas. Sign one or two players to complement them and you're on your way to the top!
5. Ajax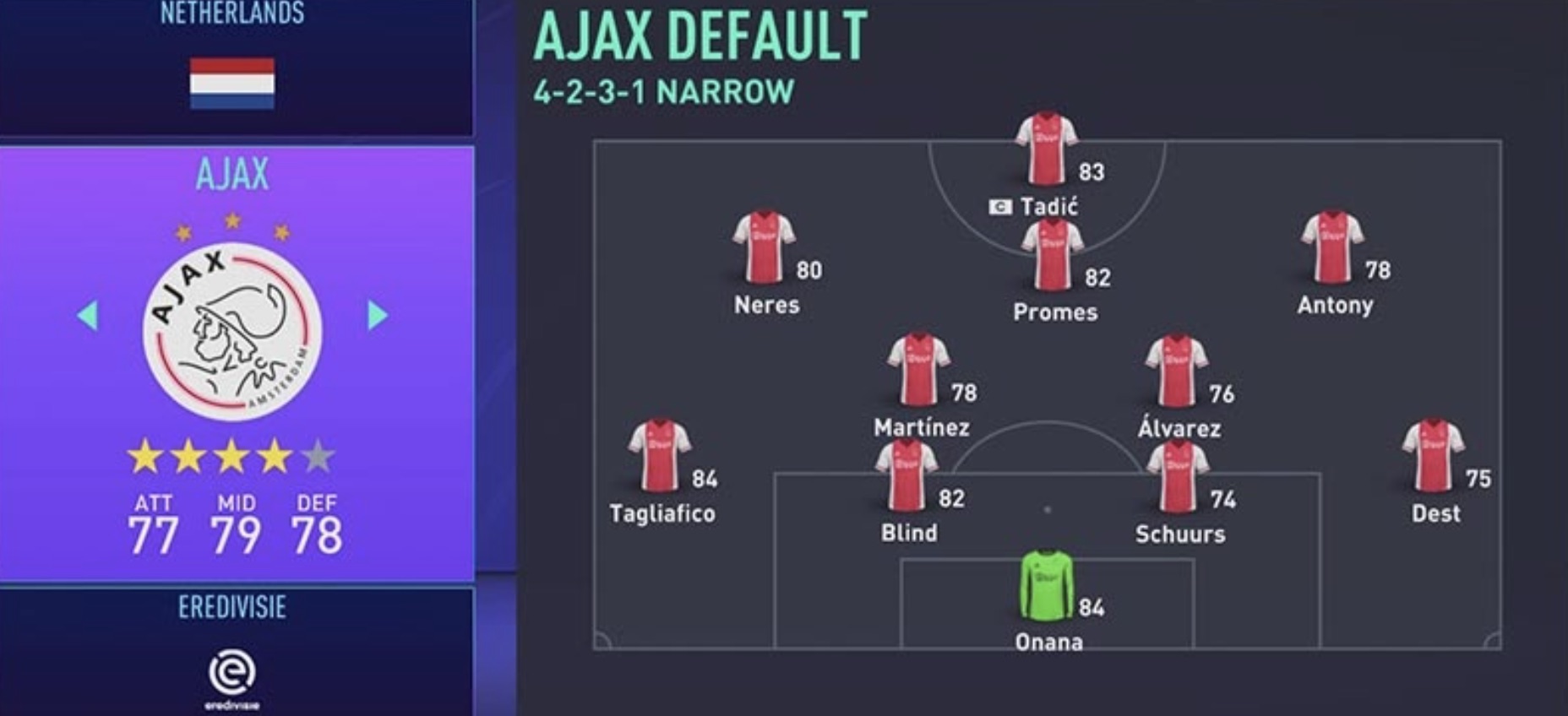 I would sign for them just because Amsterdam seems like a nice place to live. Too bad FIFA is only a game.
Ajax has always had quite a legacy in world soccer. They have steadily pumped out and produced some of the best talents in their youth developments project. The team that produced legendary soccer player Johan Cruyff  reached Champions League semi-finals just two seasons ago with a mostly homegrown team with the likes of now Barca player Frenkie De Jong and Juve's De Ligt. Even though these players have been sold, picking Ajax is a great opportunity to further on this legacy of producing homegrown talents. The best part is you can later transform these youngsters into big bucks!
What Makes Ajax A Great For Career Mode:
Great for developing: If you enjoy looking for raw talent and polishing into a refined rising star, this is a great team for you. The thrill of seeing a once unknown player become one of your starters can be a very gratifying experience.
Become a Financial Genius: You can easily shape your youth and then look to sell them for big bucks bringing in a surplus and making the board very happy with you.
Relaxed Board: Ajax has one of the least demanding boards of directors, in fact, they seem pretty relaxed about their objectives. It might be a mere coincidence, but perhaps their hometown Amsterdam has something to do with their "chilled out" attitude? I'll leave it for you to decide.
4. Wolverhampton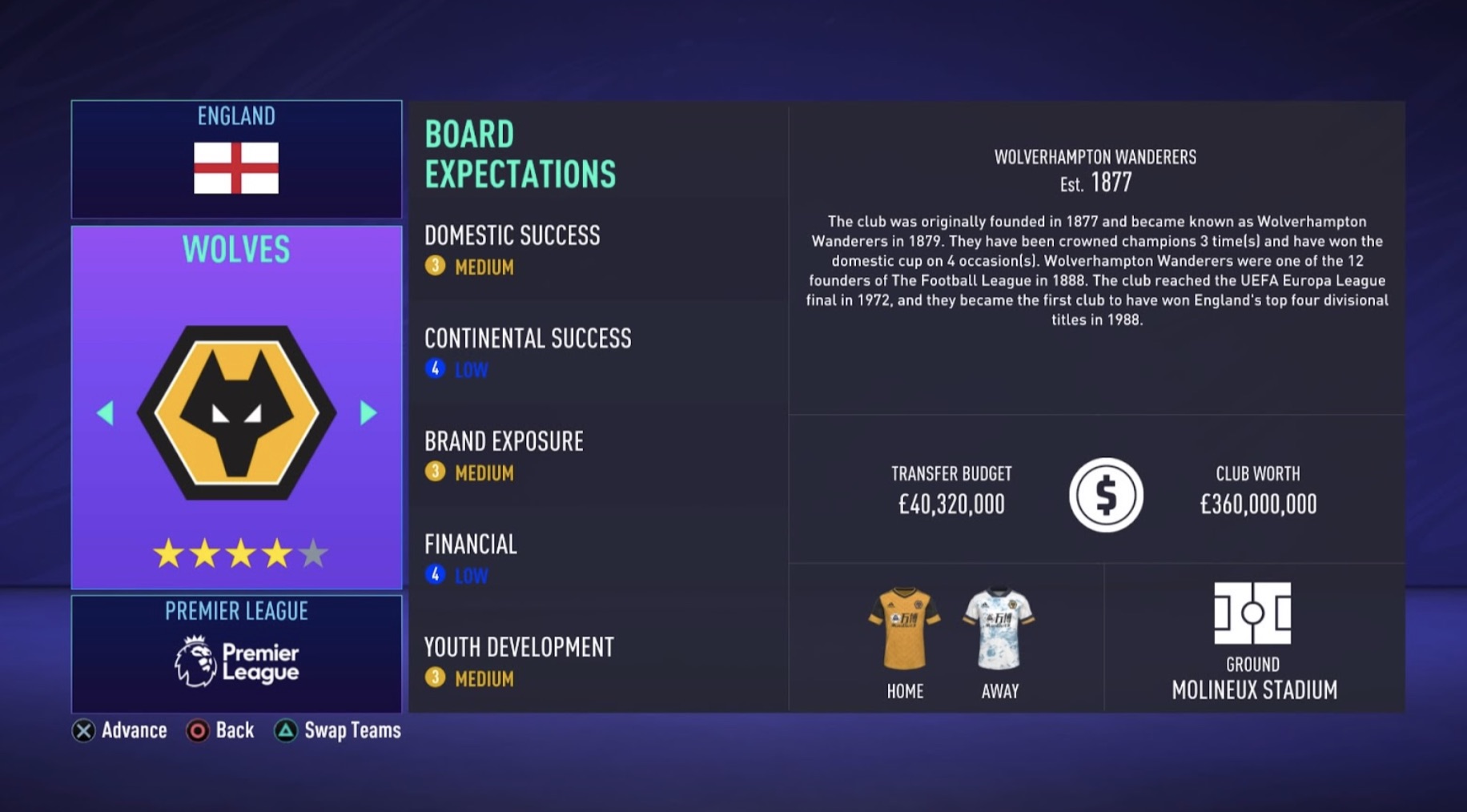 The Wolves are hungry for glory. Will you be the one to feed it to them?
Wolverhampton Wanderers, AKA The Wolves, in addition to a great tradition in English and world soccer, have one of the coolest badges in the game. Albeit a good reason for wanting to represent this team, its badge is far from its most exciting attribute. Ever since their promotion to Premiere League in 2018, this team has steadily made sound tactical and financial decisions turning them into an upper half of the table team, consistently fighting for a European Championship spot in the top six of the league.
What Makes Wolves Great For Career Mode:
Solid Squad: Wolves have a surprisingly good team in their ranks. They have been really smart scouting the market in the previous years allowing them to make great signings for cheap: 83 rated Rui Pedro in the nets, 78-speed beast Traoré, and 81 Moutinho are just some of the players you will be starting with.
Have a crack at European Success: We all know it's great to win on the domestic side. Your fans are there and you feel their emotion backing you up. But we also know there is a little something extra about those European championship nights. The Wolves are a great team to fight for Europa League, and even qualify for next season's Champions!
3. Salford City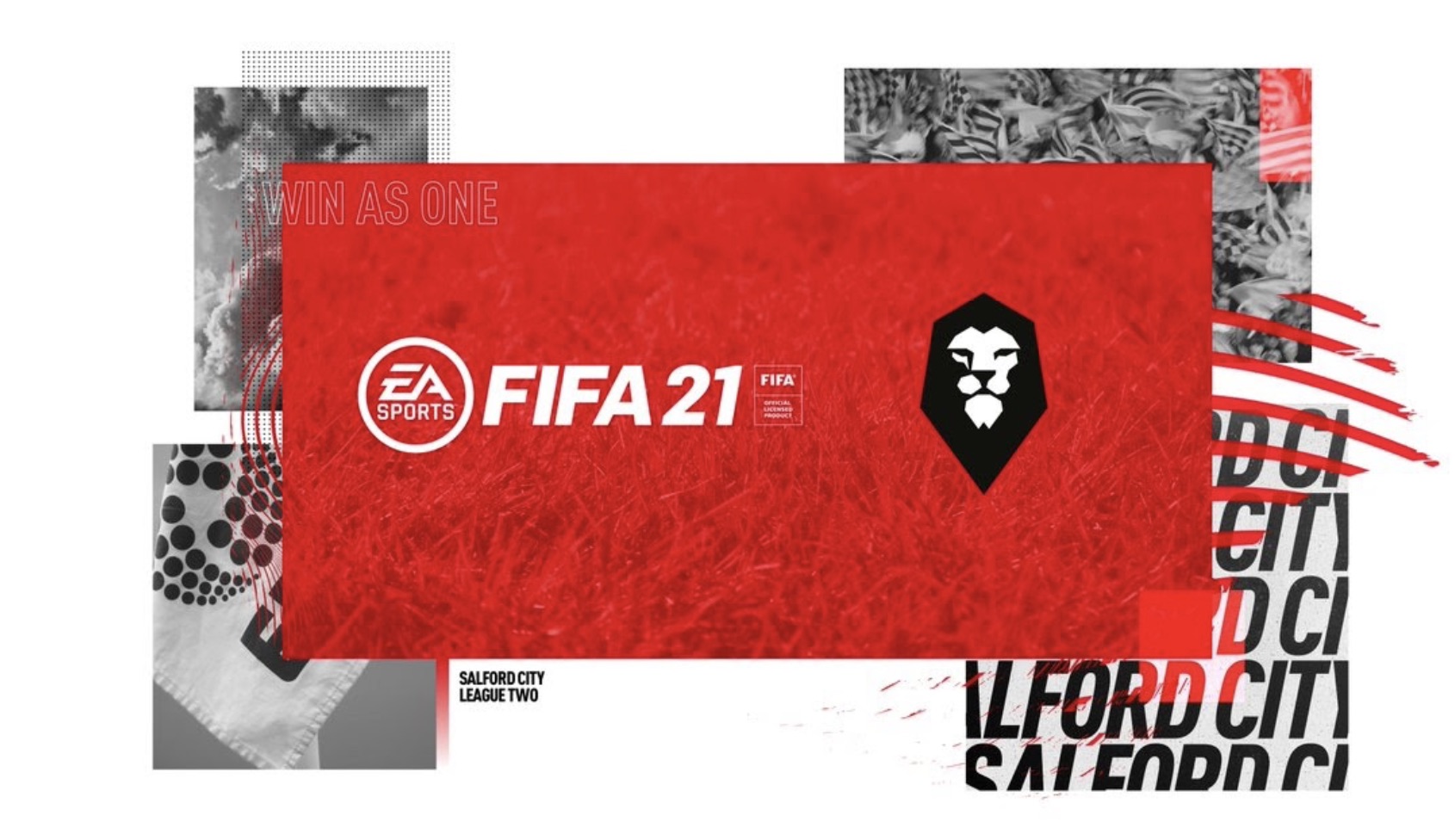 Salford who? Don't worry, a couple of games under your management and everyone will know who Salford City is!
Who is Salford City you might ask? That's a fair question since this team isn't even playing first division soccer. Actually, they are competing in League 2. This is why choosing Salford is for someone who really enjoys savoring every moment, every smart signing, and every win that inches you closer and closer to the top. What is great about managing Salford city is you can fulfill the true underdog story. Take a second division team, build it up, have them promoted, and even become one of the top contenders standing up to giants like Chelsea or Manchester; all within a few seasons! 
What Makes Salford City Great For Career Mode:
The underdog fantasy: We all automatically root for the runt. It is almost programmed in our DNA. Why? I don't know, I'm not a scientist. All I know is I love a true underdog story where a small team overcomes lack and adversity to find glory at the end of it all. This team is great for you if you want to take part in a journey like that and reach glorious heights without having anything handed to you.
A Healthy Budget: Salford City has one of the highest transfer budgets you'll find in League 2. With around 2 million to take advantage of, you can use your wits and make smart loans and transfers to boost up your team. With a budget like this, you can even fish some Premiere League talents on a loan and easily cover their wages.
2. Inter Miami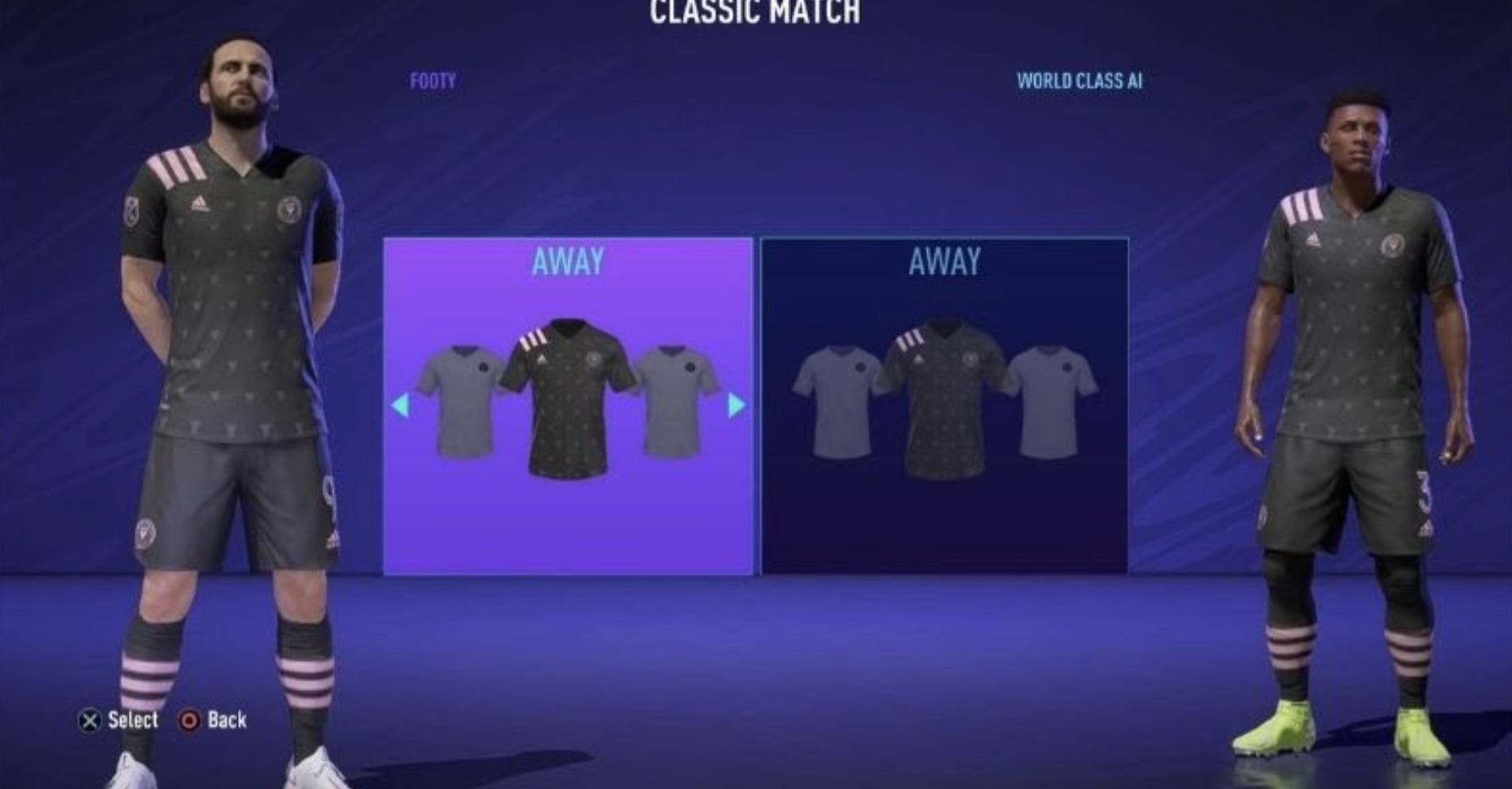 Who would expect to see an MLS team this high on the list? Not me, but here we are nonetheless.
MLS is a league that is growing exponentially year after year. With big money and big names being injected into it, it is certainly becoming more exciting and more competitive year after year. One of the most exciting and hyped-up teams in the MLS is Inter Miami. Their kits look awesome, they just signed World Class players like Higuain and Matuidi, AND they are owned by legend David Beckham.
What makes Inter Miami Great For Career Mode:
Clean Slate: Inter Miami is a brand new team. This is their first year ever competing and appearing in FIFA. This is in its own right a very exciting prospect because it means you get to create its history! With some already top tier players in your roster, you are ready to compete against already established MLS teams such as LA Galaxy and establish yourself as the new boss in town.
Let's go shopping: Inter Miami is a new team, and to compete with other already established ones, they have had to inject a good amount of cash into their project. You will start with a 30 million budget which can easily be spent on top players to continue to grow this already exciting team.
​1. Preston North-End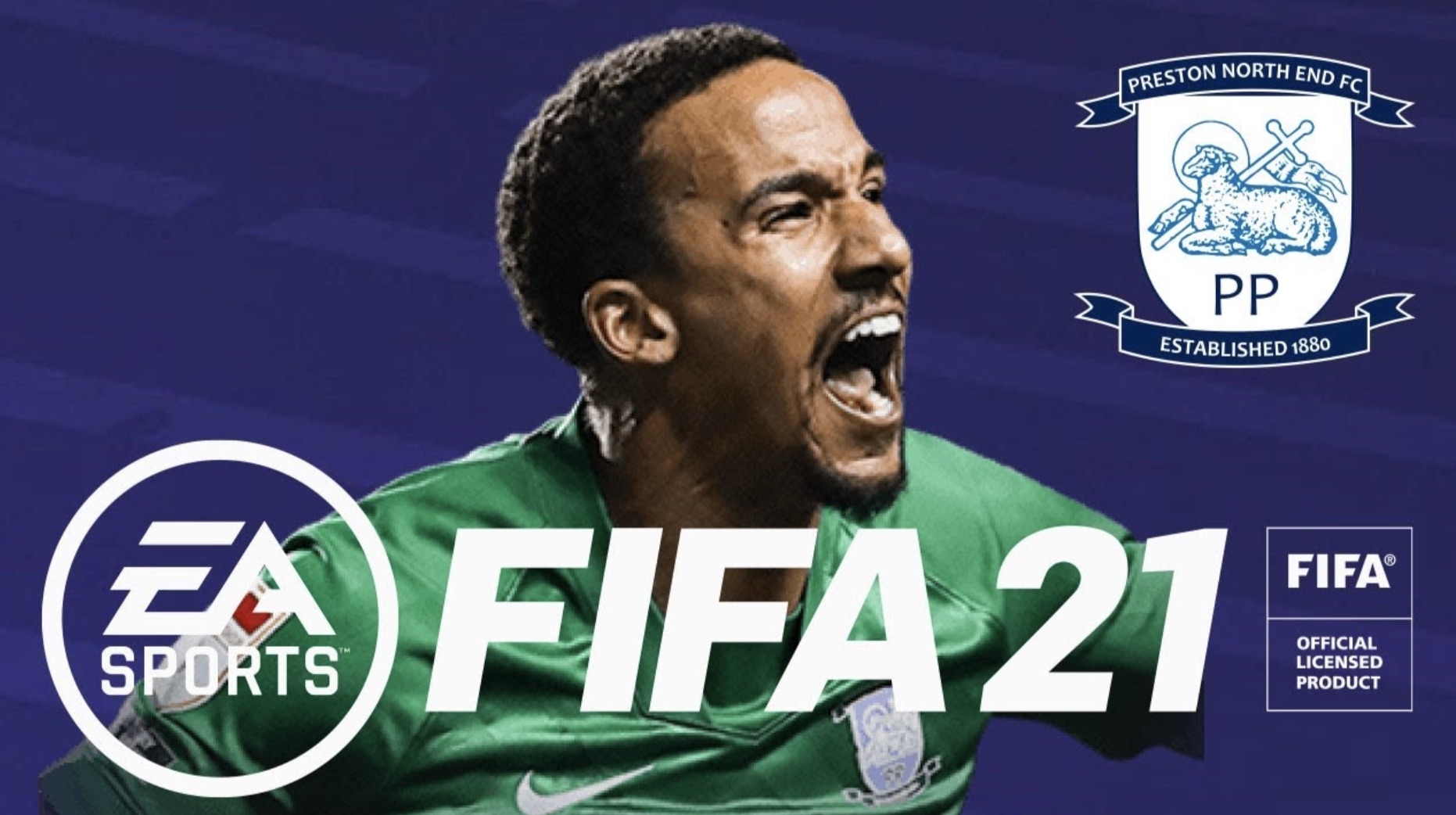 If you love Cinderella stories, this is the team for you!
Number one on our list might come as a surprise to anyone. After all, Preston North End is an almost obscure team most of us have never heard about. However, if you are a true English soccer fan you might recognize them as a team with a rich history. They are one of the founders of the English soccer league. They continue to hold that prestige despite not being in the Premiere for some years now. If you are like me and love to immerse yourself in the realism of the game this is the team for you.
What Makes Preston North End Great For Career Mode:
A Real Journey: If you are looking for a realistic journey with a challenge, this is the team for you. Think of yourself as a new up-and-coming manager looking to prove yourself in a small team before attaining international recognition. In real life, you could never sign as a manager for a world-class team such as Barca without earning your stripes first. We all know that FIFA is a game and you could do this, however, there is great satisfaction coming from the bottom, being an unknown manager, signing with a small team, and proving to everyone what you are capable of by making your way to the top.
Cinderella Story: Bringing Preston North End back to its former glory would be nothing short of a Disney production. Once again, the underdog story is something that plays a big part in making this team great for career mode. Take over the team, work your managerial magic, and bring back the glory to this once upon a time great team!
 
You May Also Be Interested In:
Image Gallery