For Honor Best Way To Get Steel (Updated Latest Guide)
Updated: 20 Dec 2022 12:14 pm
All this much steel for that one emote
Steel is one of For Honor's in-game currencies. Players use this to upgrade gear, buy emotes and cosmetics, and purchase  ̶b̶r̶o̶k̶e̶n̶  heroes when a new one gets released. This guide will help you navigate the many methods that the game has so you can get that sweet sweet steel in your pockets.
1. Play the Story Campaign and complete Breakables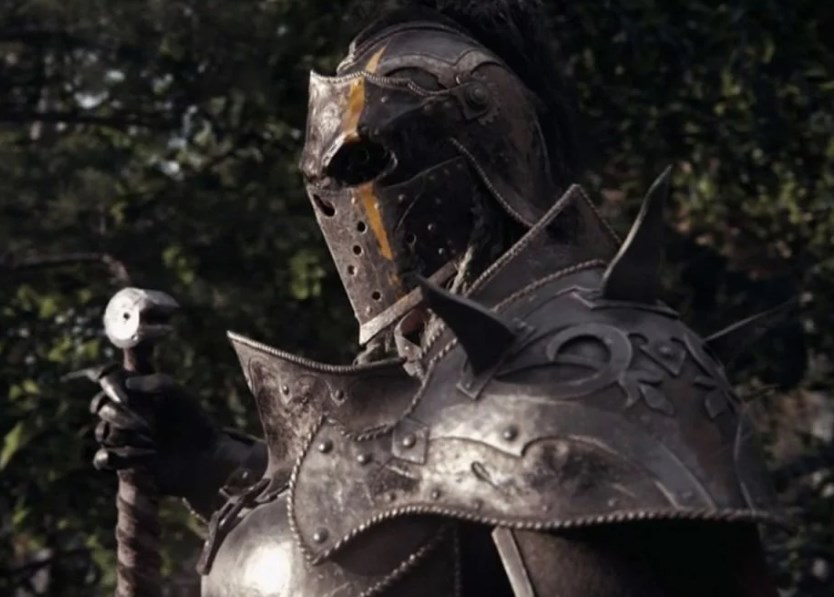 I am war. In the story mode, I am narrator.
If you just bought the game and are new to everything, your best bet to gain steel is to play the story campaign first. It will introduce you to the basics and game mechanics as well as give you the background of the game's story if you're interested. To get that steel, your mission, aside from the mission from the story, is to break a lot of pots Zelda style.
How It Works:
Play through the story and watch out for the various pots or breakables that the game has put in different parts of the map then strike to break them.
How Much Steel Can You Get With It?
You can get as much as 4000 steel for completing all the breakables on Hard difficulty.
Though you can net that much steel, you can only get it once.
2. Complete the Apprentice and Warrior Trials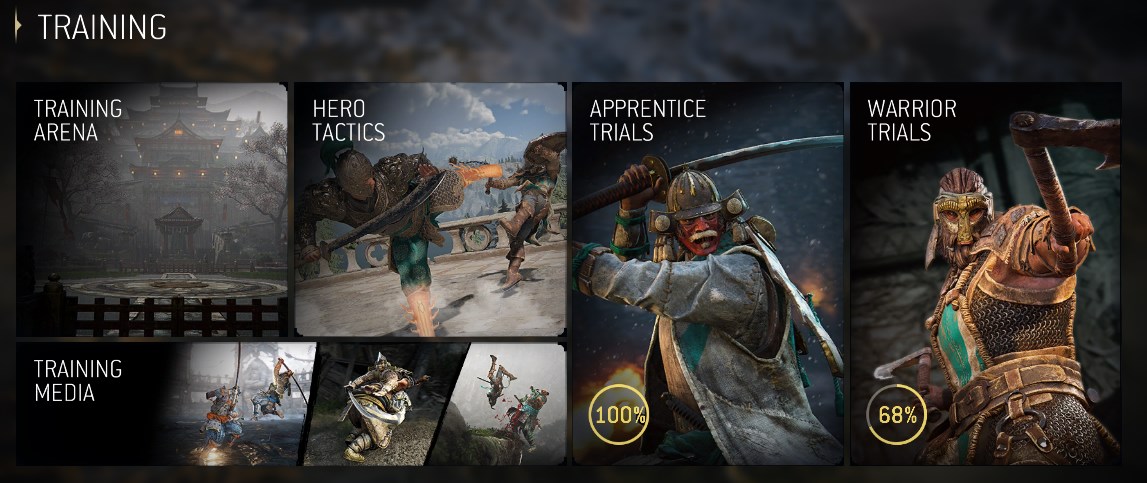 We were on the verge of greatness Warrior Trials. We were this close.
Much like the story campaign, completing the Apprentice and Warrior trials will teach you the game mechanics and some advanced tactics when playing the game. Apprentice trials, as the name suggests, are for players that are new to the game and will teach the basics. On the other hand, Warrior trials will teach you about game mechanics that are much harder than the basics and may take a while to master. Complete these two sets of trials and you'll get steel rewards.
How It Works:
Simply complete both trials even if you don't get a perfect score for each trial.
How Much Steel Can You Get With It?
Completing Apprentice trials will reward you with 2000 steel while Warrior trials will give you 1500 steel
Much like the story campaign, this is a one-time reward upon completion.
3. Complete Daily and Contract Orders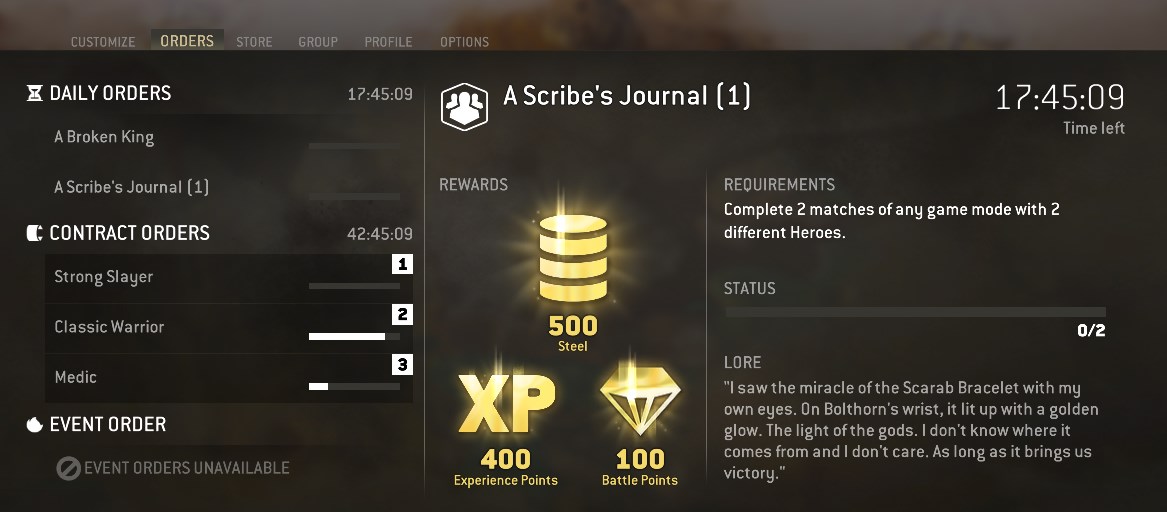 Here's to another Medic order I'll never complete.
One of the most effective methods in For Honor in gaining steel is by completing the daily and contract orders that the game will give you. Daily orders will refresh daily with a 24-hour timer that will tell you when a new one will come up. Contract orders take longer compared to daily orders as it takes 48 hours to refresh.
How It Works:
Daily orders will always come in a set of two and will give you instructions on how to complete them. It can range from capturing zones, executions, or playing with friends
Contract orders work in the same way as daily orders but will give you a set of six orders every 48 hours. Tasks are the same as daily orders but will take much longer to complete like "play 12 games as a vanguard" or "capture 20 zones in dominion matches".
How Much Steel Can You Get With It?
Completing the two daily orders will give you a total of 800 steel and will refresh daily. One order will give 500 and 300 for the other.
Completing contract orders range from 100, 150, to 200 steel per order and will vary each time it refreshes. You can get a minimum of 600 or get as much as 1200 steel if the game will give you six 200 steel orders.
4. Play the game and grind (including battle pass rewards)

As you can see I can't afford to buy the battle pass in a pay to win game.
Every method on this list requires you to play the game either in story mode or through the multiplayer game modes. This method comes with no surprise to gain steel, you will need to play the game one way or another. In some ways, completing orders is already a way of grinding through the game although you're somewhat controlled because of the tasks that you need to complete. Also, with the feature of Battle Passes now in For Honor, you get more rewards by simply playing the game.
How It Works:
Play the game in all the multiplayer modes and finish every match you're queued in
How Much Steel Can You Get With It?
The chart below can explain the possible rewards you can get for every match you can finish: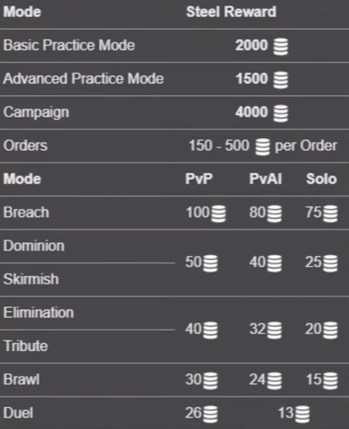 Source: https://forhonor.fandom.com/wiki/Steel
The battle pass rewards can give you as much as 1250 steel if you can finish all of the current season's tiers until 100. If you're on the paid battle pass, you can get an additional 11,000 steel. Additionally, during the start of every season, there will be a separate free battle pass that can give you additional steel and works the same way as the default battle pass. This can give you 300 steel for finishing all 25 tiers.
5. Microtransactions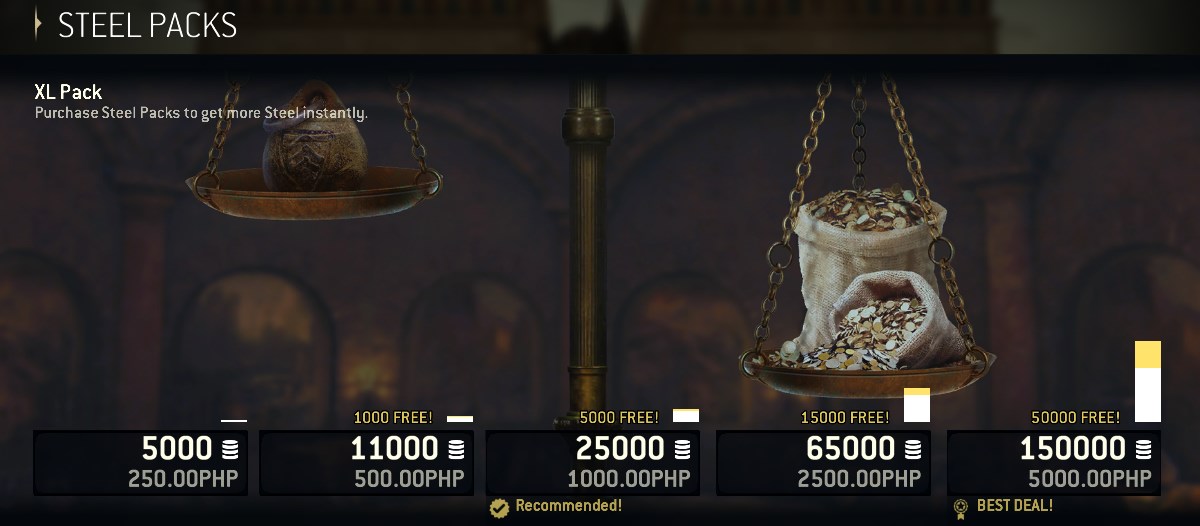 Ooohh! Shiny! Real life money!
As a last resort, you can use real-life money to get yourself steel. We won't recommend you use this method if you can simply play but it's one way to get steel. If you have the money to spare for in-game purchases then by all means go for it.
How It Works:
Go to the Store page in the in-game interface and purchase the Steel Pack that you want.
How Much Steel Can You Get With It?
You can purchase as few as 5,000 steel for 4.99 USD or as much as 150,000 steel for 99.99 USD
Here are four other articles you might enjoy:
Image Gallery