Top 10 Games Like Yakuza 0 (Games Better Than Yakuza 0 In Their Own Way)
Updated: 20 Mar 2019 6:45 am
Looking for more ways to cause trouble?
Obviously, crime and violence aren't okay in the real world. But they can be wonderful ways to blow off steam when limited to video games.
Yakuza 0 is among the most successful of these games both critically and commercially. 
Even the biggest open-world game can run out of content, but fans of Yakuza 0, don't despair! Here are ten games with similar traits, from shady protagonists and huge, intricate worlds to martial arts and complicated plots, but stand on their own merits.
10. Sleeping Dogs
Sleeping Dogs gameplay
Play as an underground policeman infiltrating the Sun On Yee triad gang. Level up your skills as both a cop and a criminal while hiding your true allegiance.
The game boasts a complex combat system, especially in hand-to-hand fights, and vehicular combat. But what really makes Sleeping Dogs stand out is the detailed recreation of Hong Kong full of side quests and minigames to explore.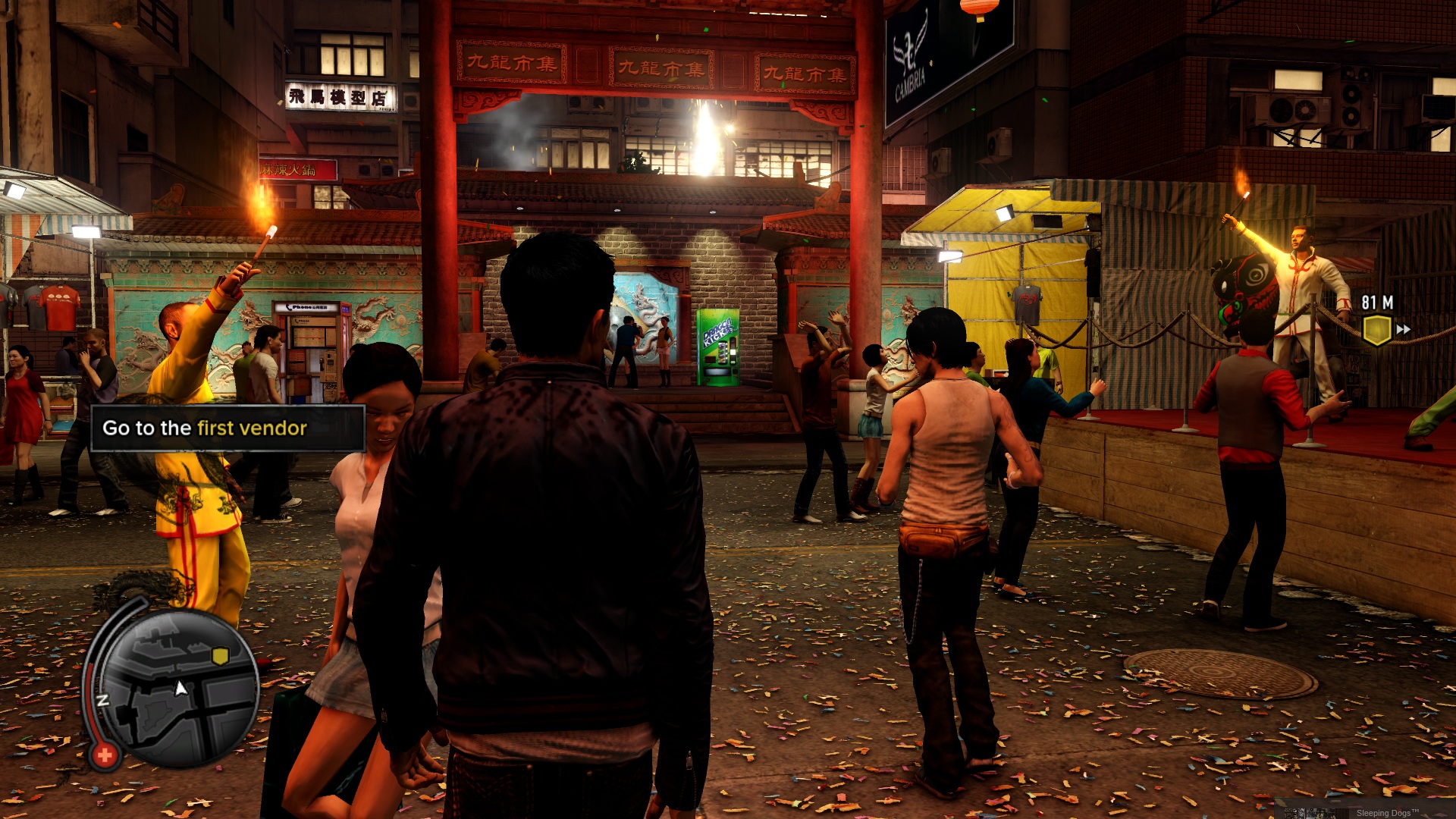 Fight club: There are plenty of shady corners at which to practice your fighting skills.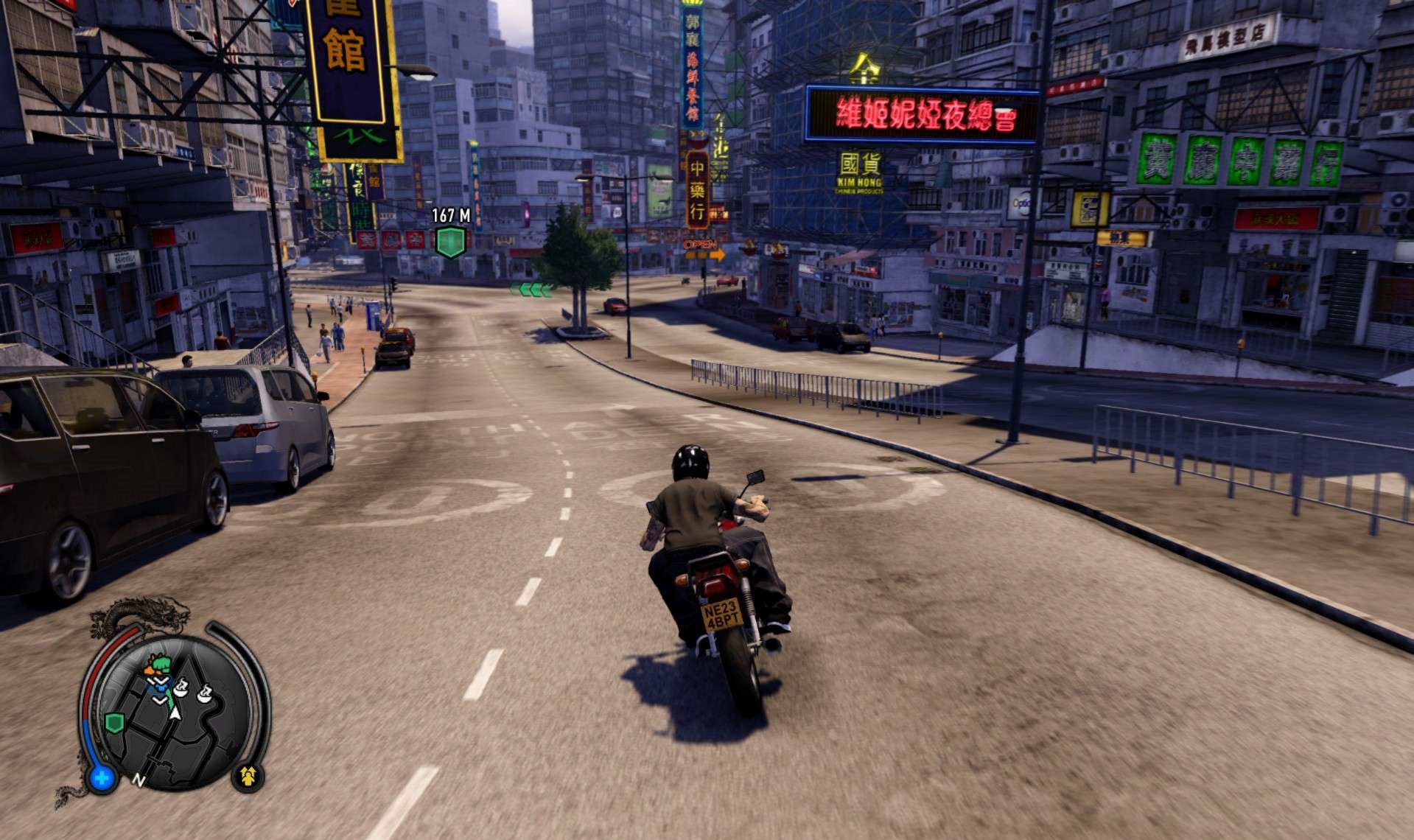 City exploration: Roam a virtual Hong Kong that closely matches the real thing.
9. Shenmue III
Shenmue III trailer
One game to look forward to this year is Shenmue III. Ryo is back, now traveling across China on his quest to avenge his father's murder.
Prerelease materials promise a large, detailed world and plenty of martial arts action. Here's to hoping it lives up to the previous games' reputation.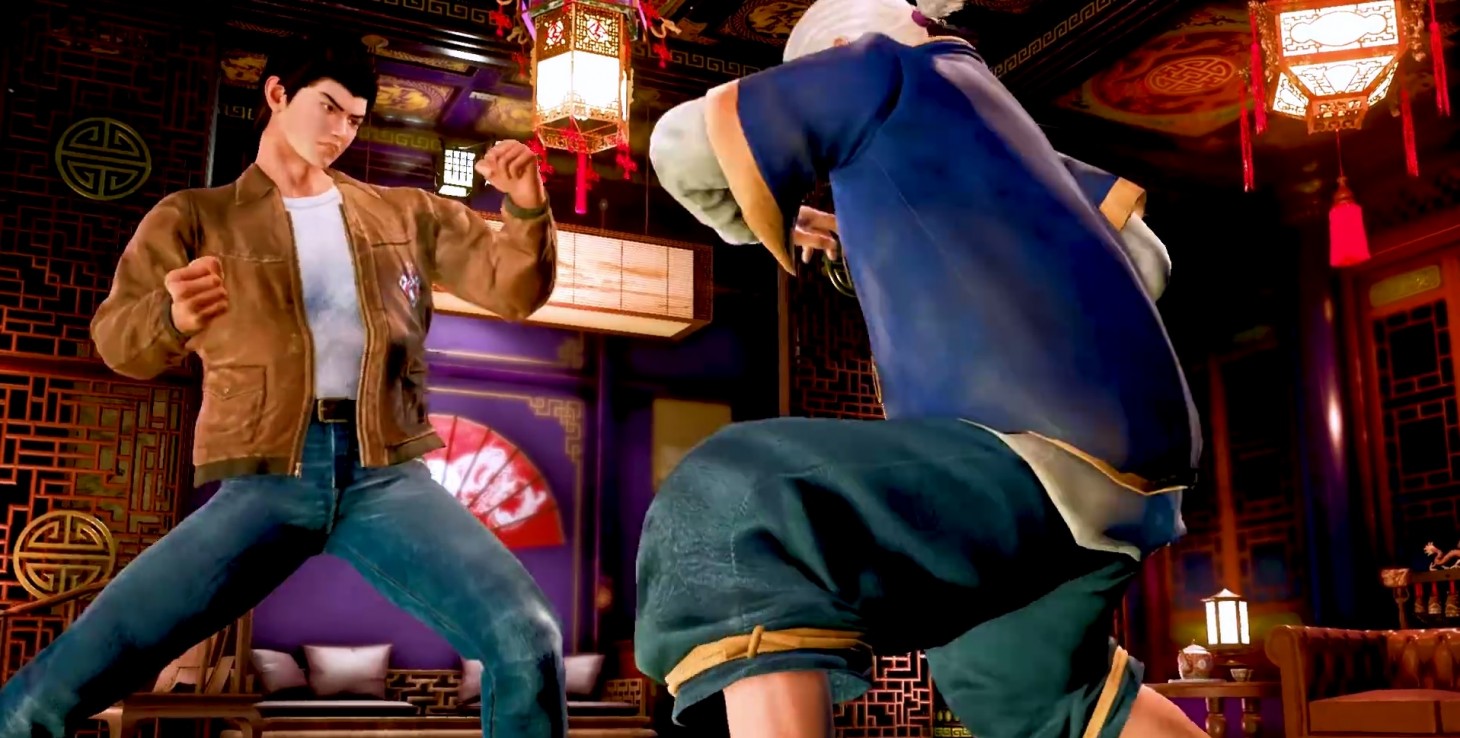 Practice match: Train your skills before your next fight.
Games within games: Take a break from the main storyline and enjoy the rest of the world.
8. Grand Theft Auto V
Grand Theft Auto V gameplay
Control three small-time criminal friends scrambling to survive against the bigger gangs and police. Traverse the huge world of San Andreas and all the side quests it has to offer.
Hijack not just cars, but everything from bicycles to airplanes, but be careful about raising your wanted rating too much.
Unless, of course, your goal is to get into a ridiculous car chase with every cop in the state, in which case, hike that rating up to five stars!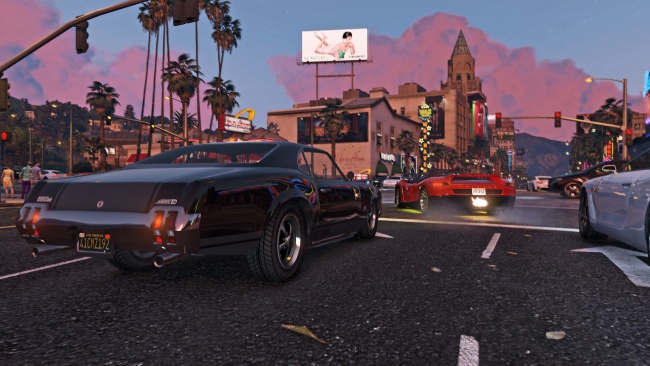 Grand autos: Flashy cars fill the game, waiting to be stolen.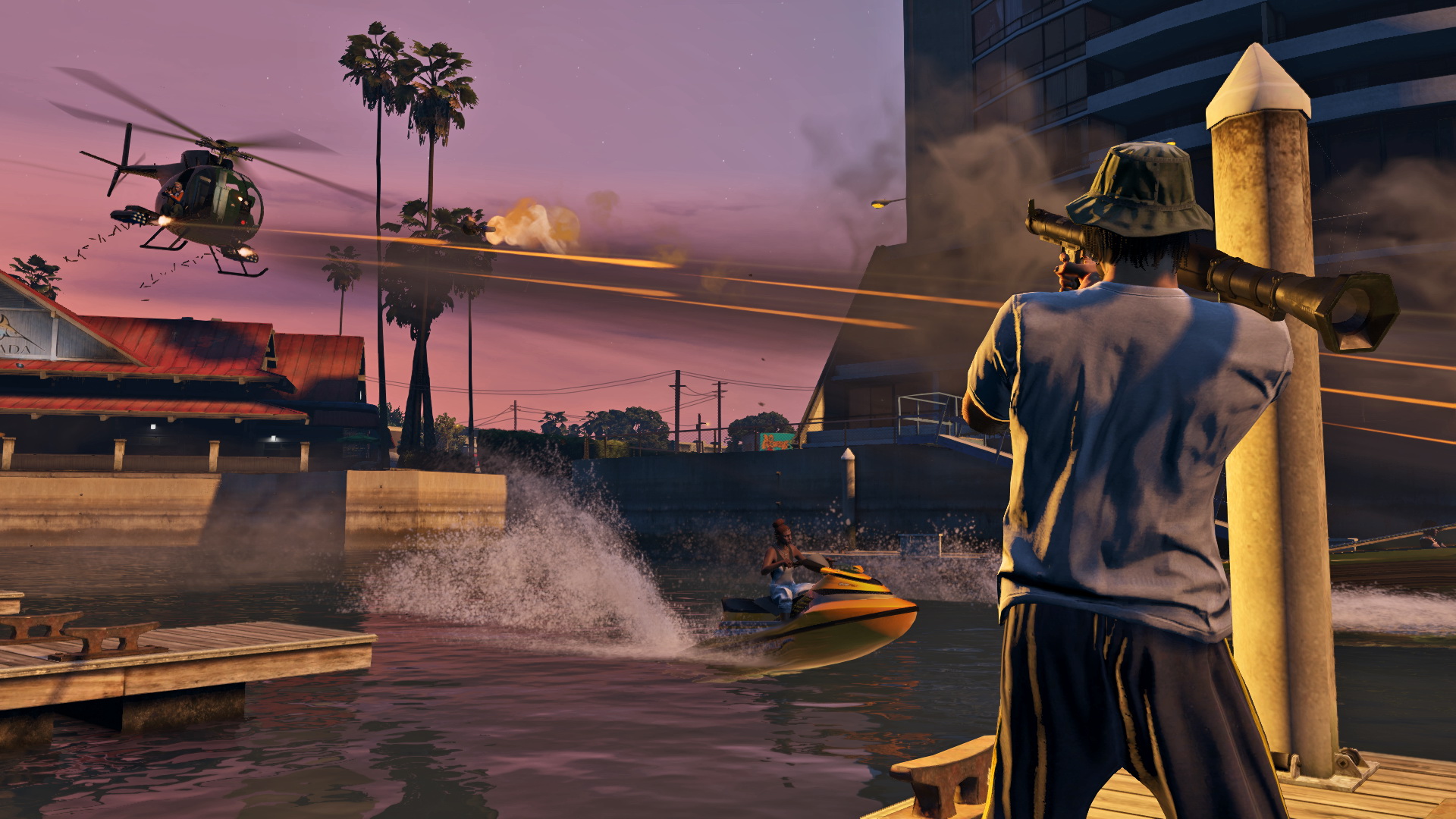 RPG versus helicopter: The mix of vehicles and weapons available leads to some wild fights.
7. The Slater
The Slater gameplay
A new drug has ravaged the streets and led to your father's death. Now, as ex-cop Slater, you're on a rampage of revenge against the dealers and crime lords responsible.
To get close to your targets, sneak around or disguise yourself. Use anything you can find around you to take your vengeance.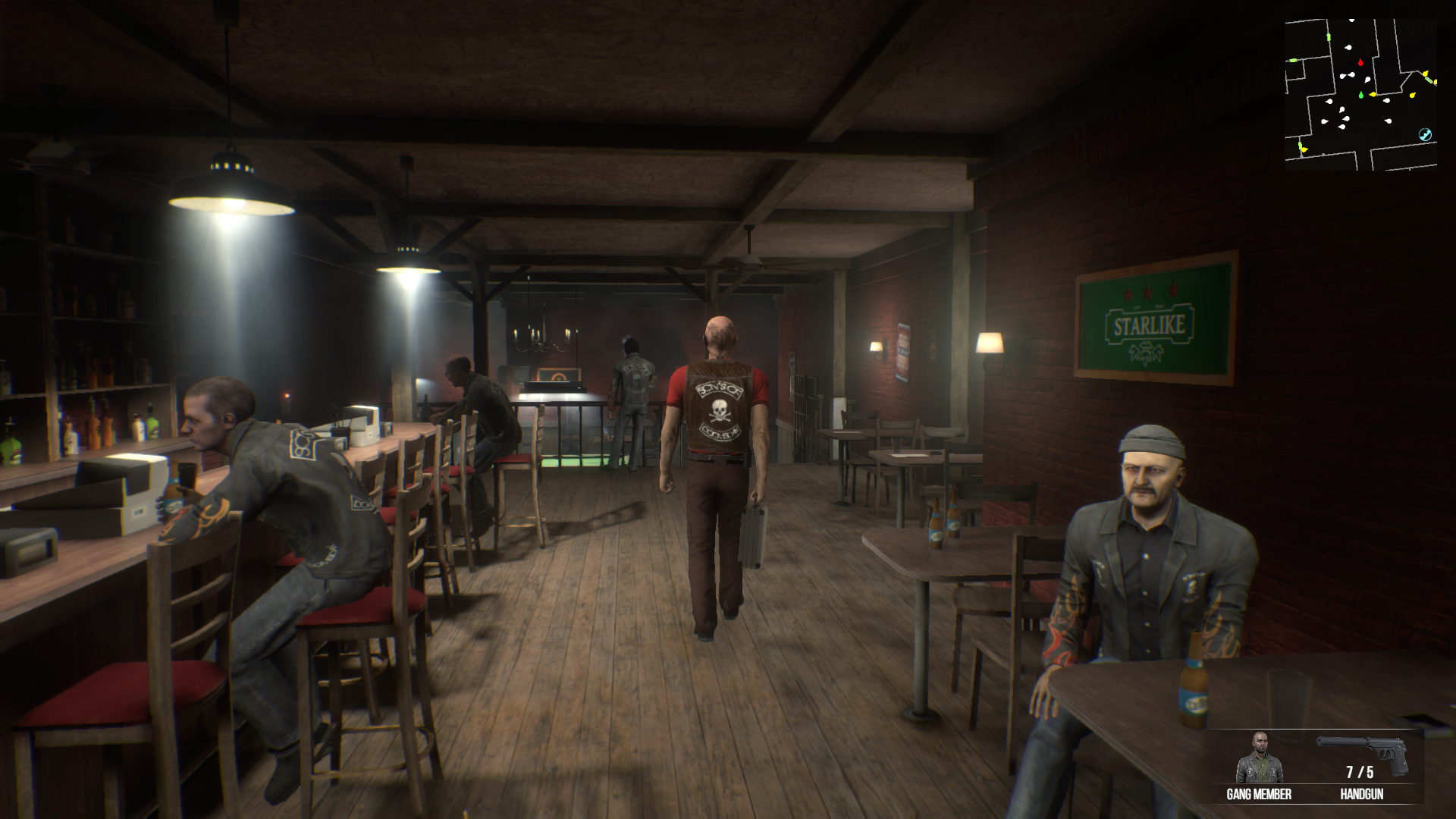 Bar infiltration: Get close to criminals by disguising yourself as one. 
Bathroom break-in: Sneak up on targets where no one will find them.
6. A Way Out
A Way Out gameplay
For those who don't want to be alone on your crime spree, A Way Out is strictly cooperative play, either locally or online.
You and your partner control Leo and Vincent, two jailbirds who form an uneasy alliance. Work together to escape prison and stay on the run.
But if either of you can't trust the other, things will not end well for you.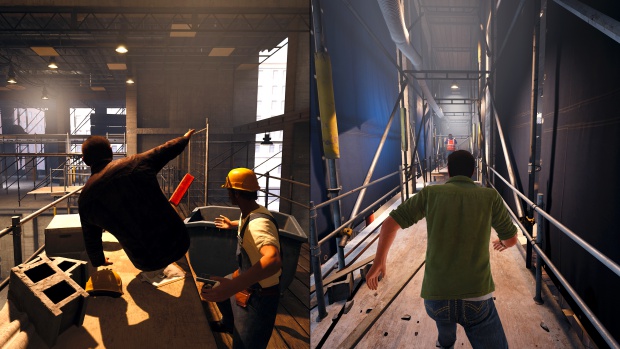 Cooperative combat: Spread out to take down more enemies than you could alone.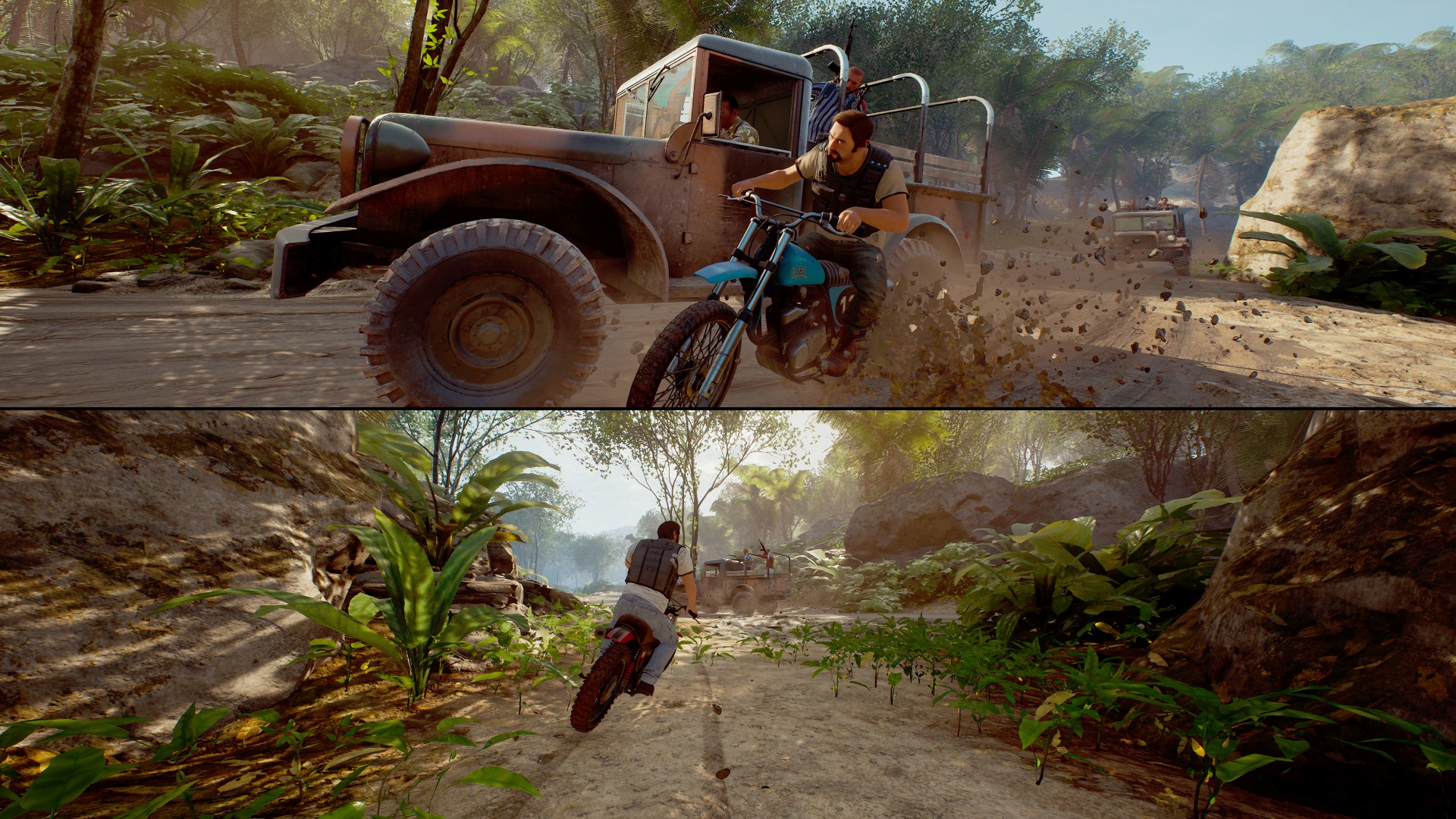 Tearing up the screen: The screen adjusts for two players on the same console.
5. Kane & Lynch 2: Dog Days
Kane & Lynch 2: Dog Days gameplay
What should have been a simple gun smuggling job in Shanghai has gone horribly wrong. Now, you and your (NPC) partner must fight to stay alive and get revenge.
This game blends close-quarters gunfights with the edge of a psychological thriller. Just make sure you have a strong stomach — the extreme violence and shaky camera aren't for everyone.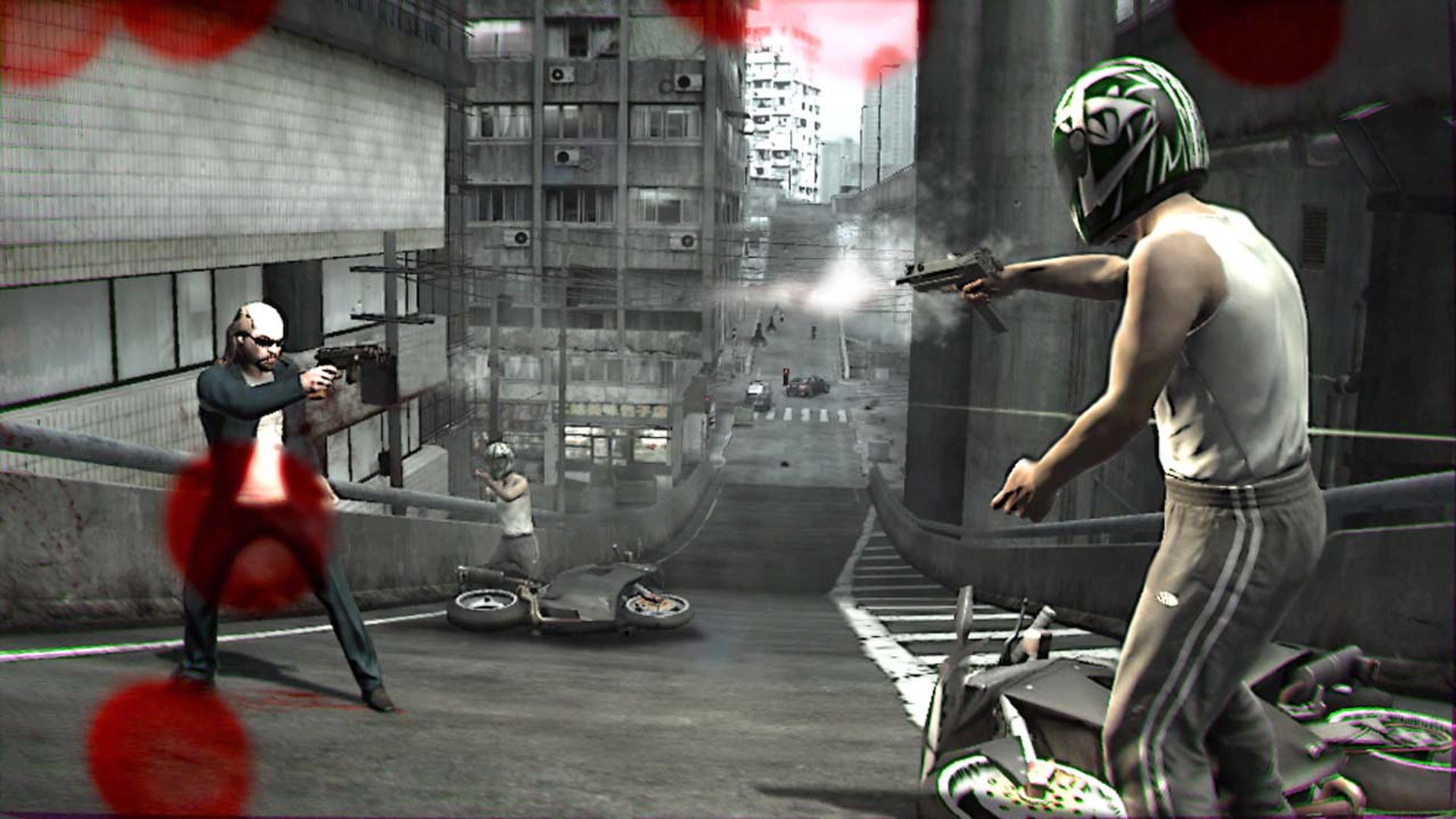 Stylish violence: Dull colors and bright blood give the game a noir feel.
Kane and Lynch, together: Even in single player mode, your computer partner has your back.
4. Saints Row 2
Saints Row 2 gameplay
Five years after the first game, you wake up in prison to find the Saints gang has fallen apart.
Bust out, take on the other gangs who've filled the vacuum, and rebuild your criminal empire. Improve your style and earn the Respect points of others to unlock more missions and diversions.
And be ready for some weird stuff — this is where Saints Row really established its over-the-top flair.
Strange justice: A gun-toting judge is just one of many quirky characters, major and minor, filling the game.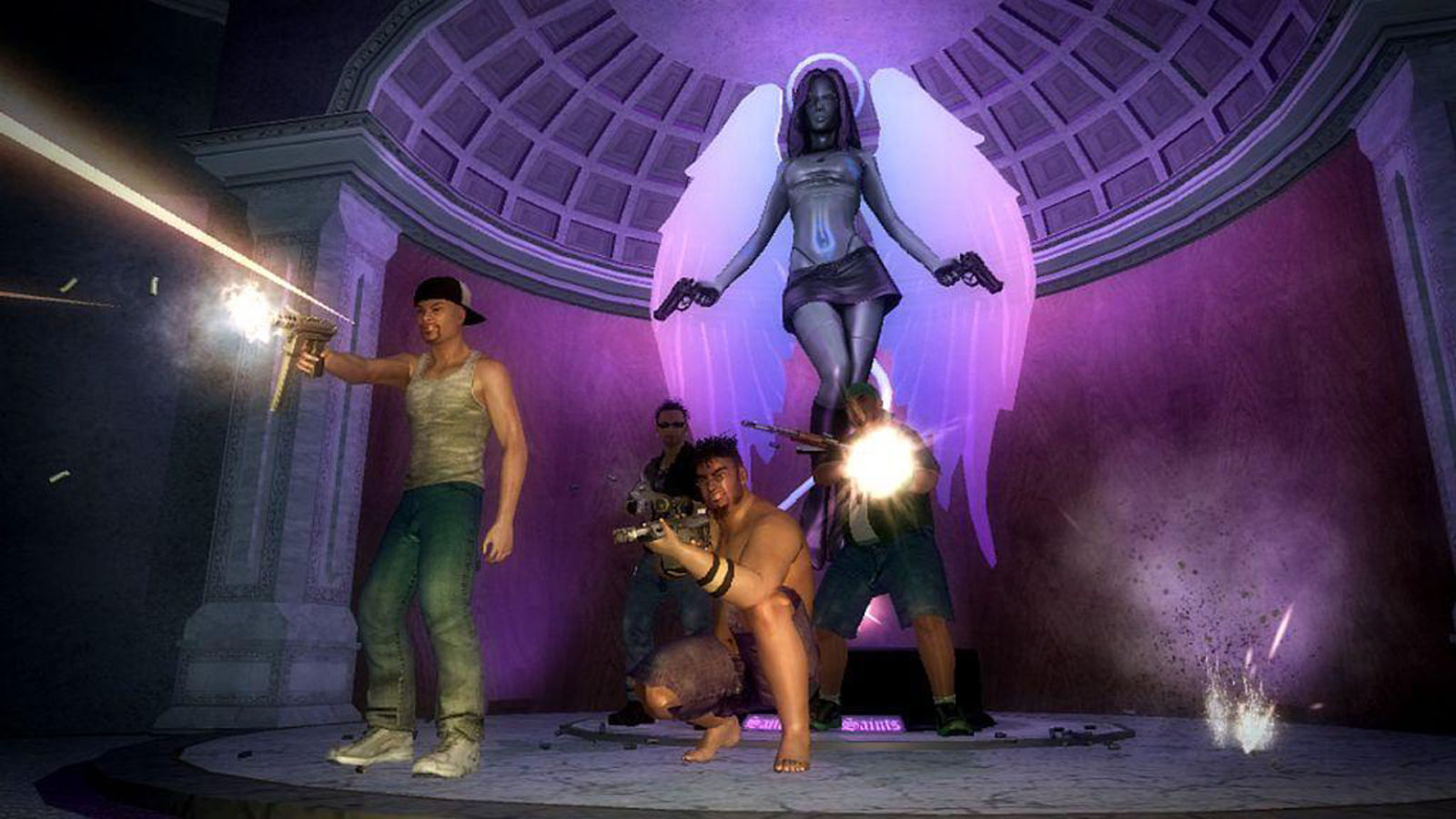 Glitzy gangsters: Establish your gang, but also your gaudy style.
3. Crime Life: Gang Wars
Crime Life: Gang Wars gameplay
Prove yourself to the Outlawz gang by running jobs for them and work your way through their ranks.
But to stay alive, you'll have to take on both rival gangsters and your treacherous boss. Like many modern crime games, Crime Life is set on an open world.
But it distinguishes itself with its beat-'em-up-styled fighting mechanics.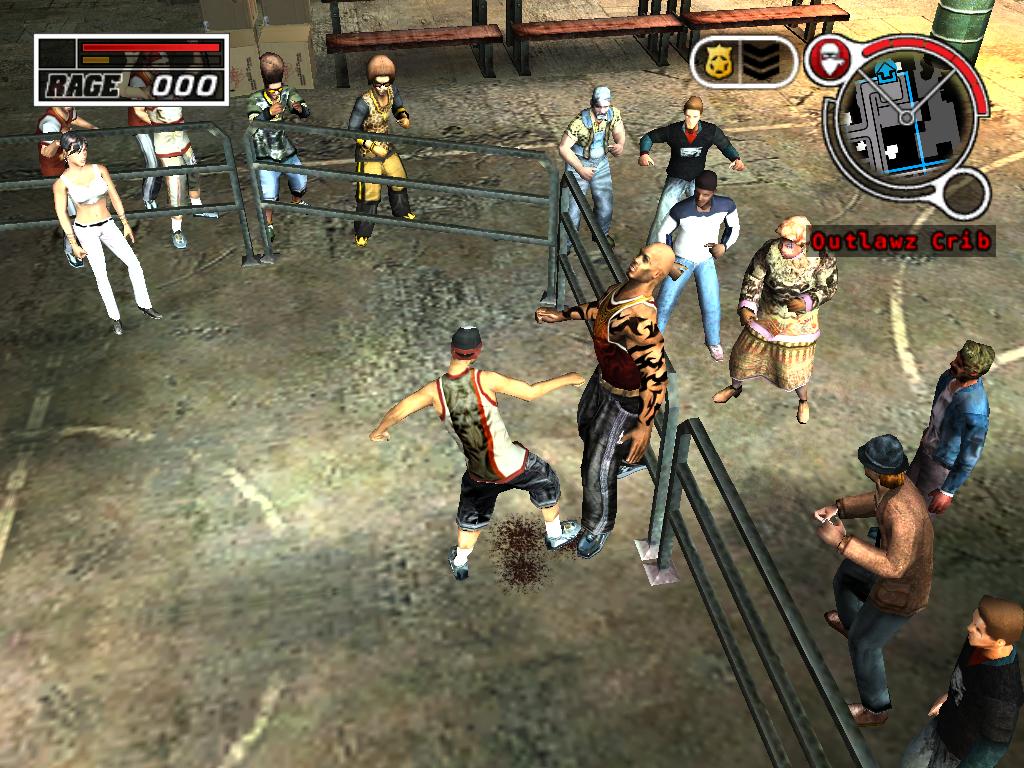 Tough reputation: Prove yourself in fights to move up in your gang.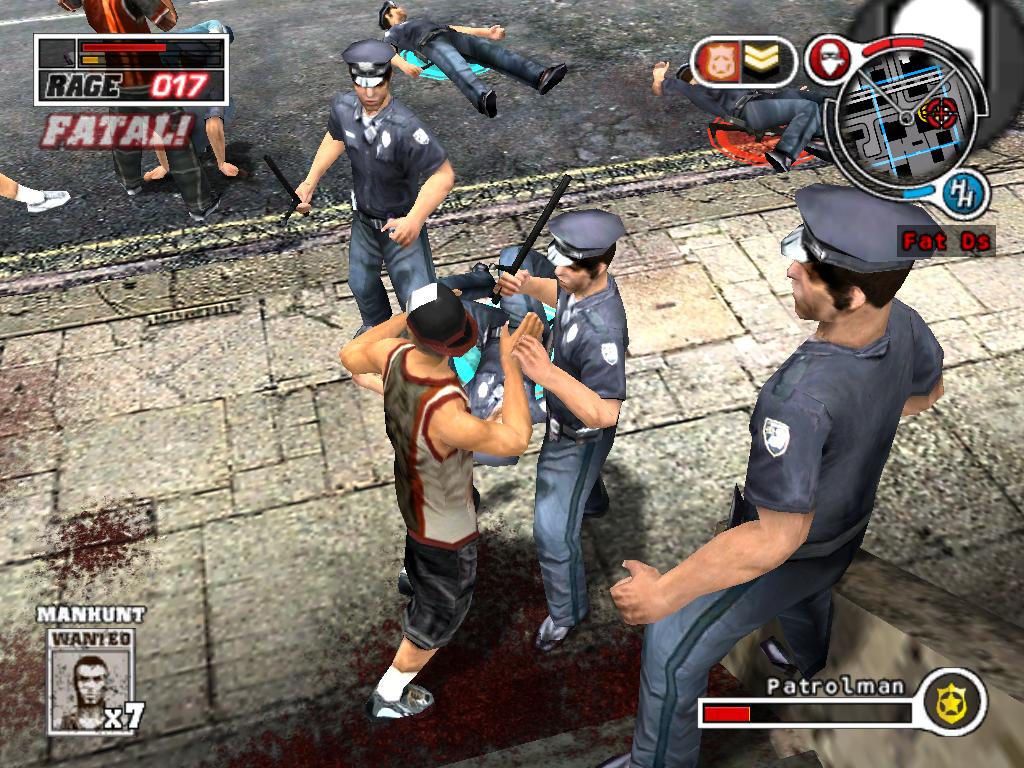 Streets of rage: Build up your Rage bar to perform combo attacks.
2. Mafia II
Mafia II gameplay
Take jobs from the mafia to pay off your debt while getting drawn deeper and deeper into the underworld.
While Mafia II world isn't quite as big or open as some of the other entries on the list, it earned praise a rich, complex storyline.
And since it's set in the 1940s and 50s, the game is full of classic cars, tommy guns, and  historical music, so it feels like an old-school gangster movie.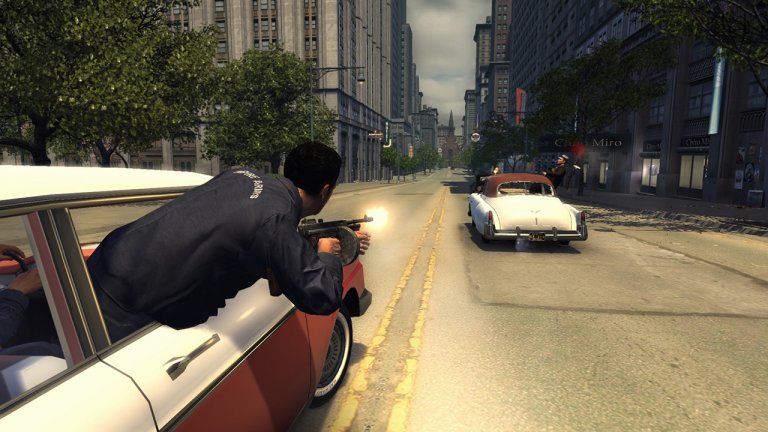 Drive-by: Vehicle combat takes place in classic period cars.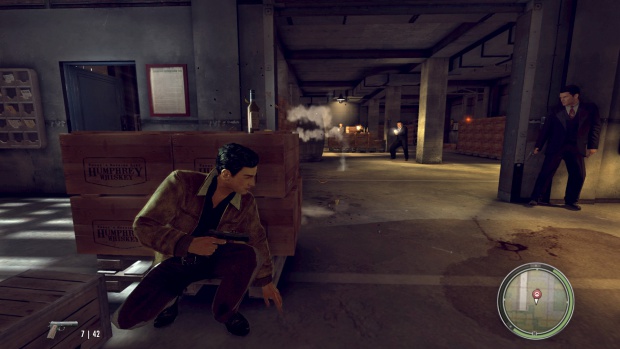 Hit and run: Take cover before firing back, or just let the computer mobsters lead the charge.
1. Yakuza Kiwami
Yakuza Kiwami gameplay
The remake of the first Yakuza, the game now includes new storyline segments and a complex martial arts system similar to Yakuza 0's.
The most memorable new feature is "Majima Everywhere", in which rival gangster Majima pops up anywhere to start a fight with you.
Defeating him unlocks new fighting movies. Otherwise, the same story remains of warfare and revenge between members of the yakuza in Tokyo.
Fans of other installments of other installments of Yakuza should check out this reimagining of where the story began.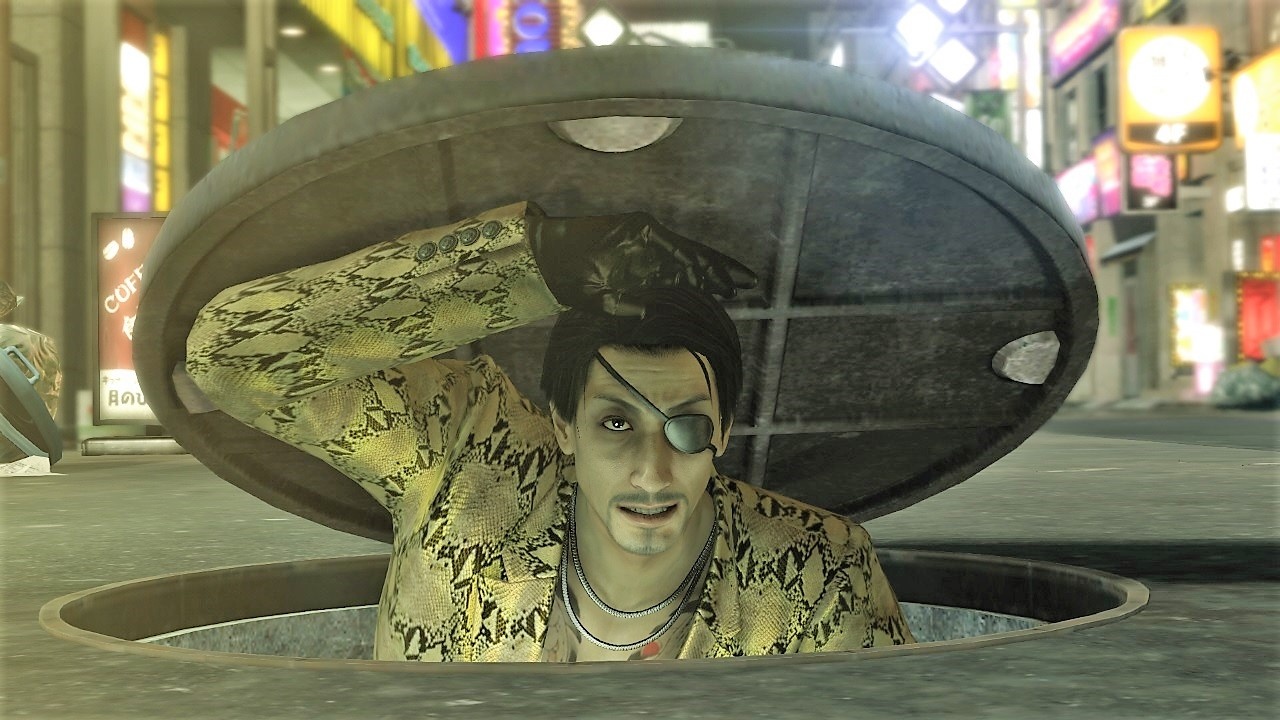 Majima Everywhere: Beware of Majima popping up to teach new skills through his boss fight.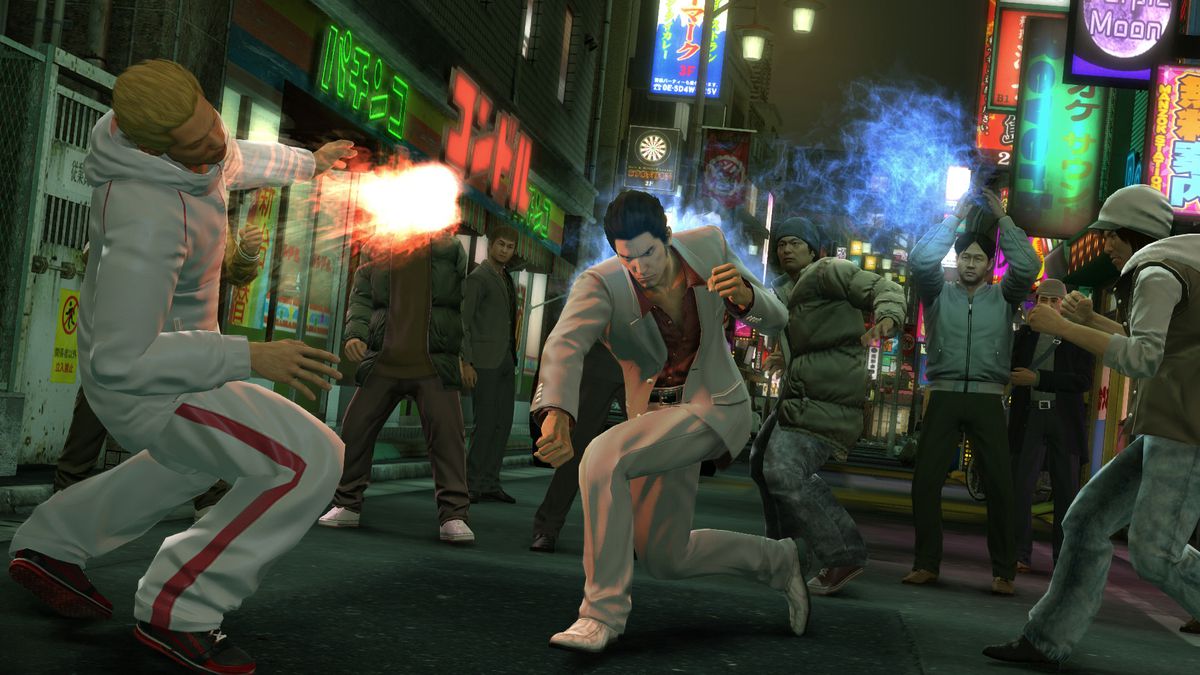 Street fighting: Punch and kick your way through the Tokyo underworld.
You may also be interested in:
Image Gallery