Mobile Legends Best Layla Skins Revealed (All Layla Skins Ranked)
Updated: 25 Apr 2023 11:05 pm
Choose from these Layla Skins to add color to your gameplay.
Layla is owned by everyone who plays Mobile Legends given she functioned as the trial hero upon signing up to play the game. She specializes in Burst and Reap, and although being straightforward and simple to learn, she still poses a danger season after season thanks to her simple gameplay and meta enhancements.
Below we've listed all of Layla's Skins that you'd most likely want to have, due to the fact that she is available to everyone and is a regular beneficiary to meta updates. She is known for her futuristic designs but has other different styled skins as well. Let's dig into them.
8. Green Flash (Good)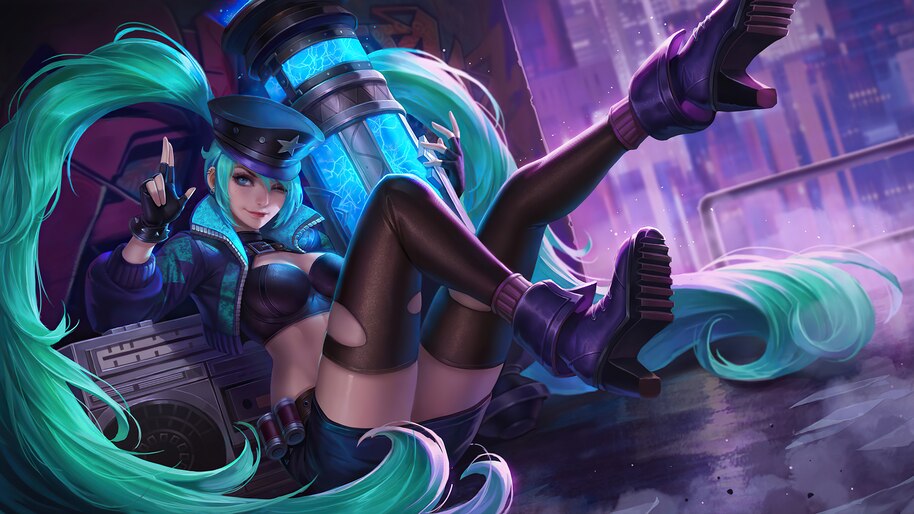 See Green Flash in action: 
This is the most basic skin on this list. Further than having an emerald blue theme in appearance, from her hair to her garments that resembles the hue of her laser-powered malefic gun, it makes no further alterations to Layla's persona. Simple but attractive.
Layla's presence is captivating through this skin. It radiates her potential damage abilities and unveils her from a unique perspective that illustrates her as a comic book hero, probably as a futuristic supercop. Let your imagination run wild with this dazzling skin.
How to get Green Flash.
This Skin is purchasable in Shop for 254 Diamonds.
Skin Rating.
Normal Skin - 2/10
7. Classic Malefic Gunner (Good)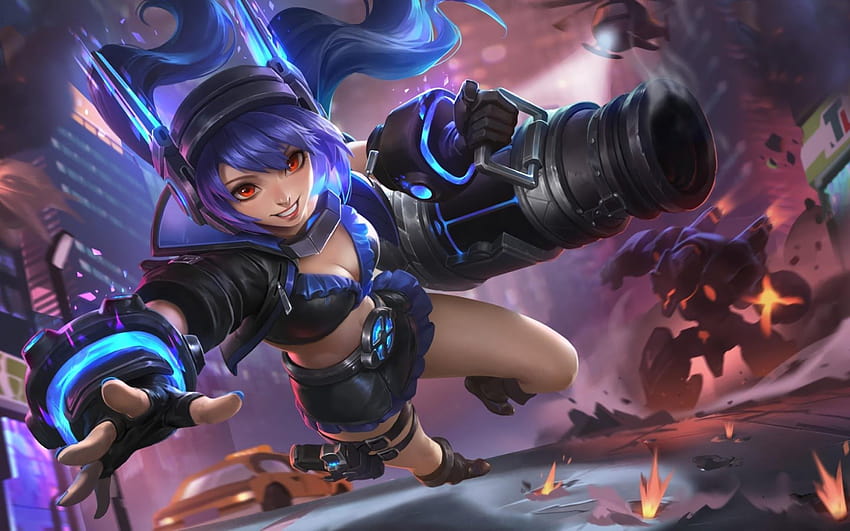 See Classic Malefic Gunner in action: 
Well this is a classic but basic. It is still a representation of damage while also being a simple masterpiece as a showcase of class. Layla has advanced equipment in this skin while sporting a remarkable shade of blue as her theme in appearance, the only change with this skin.
This is simply an imagery of power. It is also a skin worth looking out for in events as it presents enhanced gameplay due to the high tech change in Layla's weapons. This includes a headband that looks like headphones. Most likely a futuristic communication device.
How to get Malefic Gunner.
Limited-time Event Skin. Check out all events.
Skin Rating.
Normal Skin - 3/10
6. Blue Spectre (Great)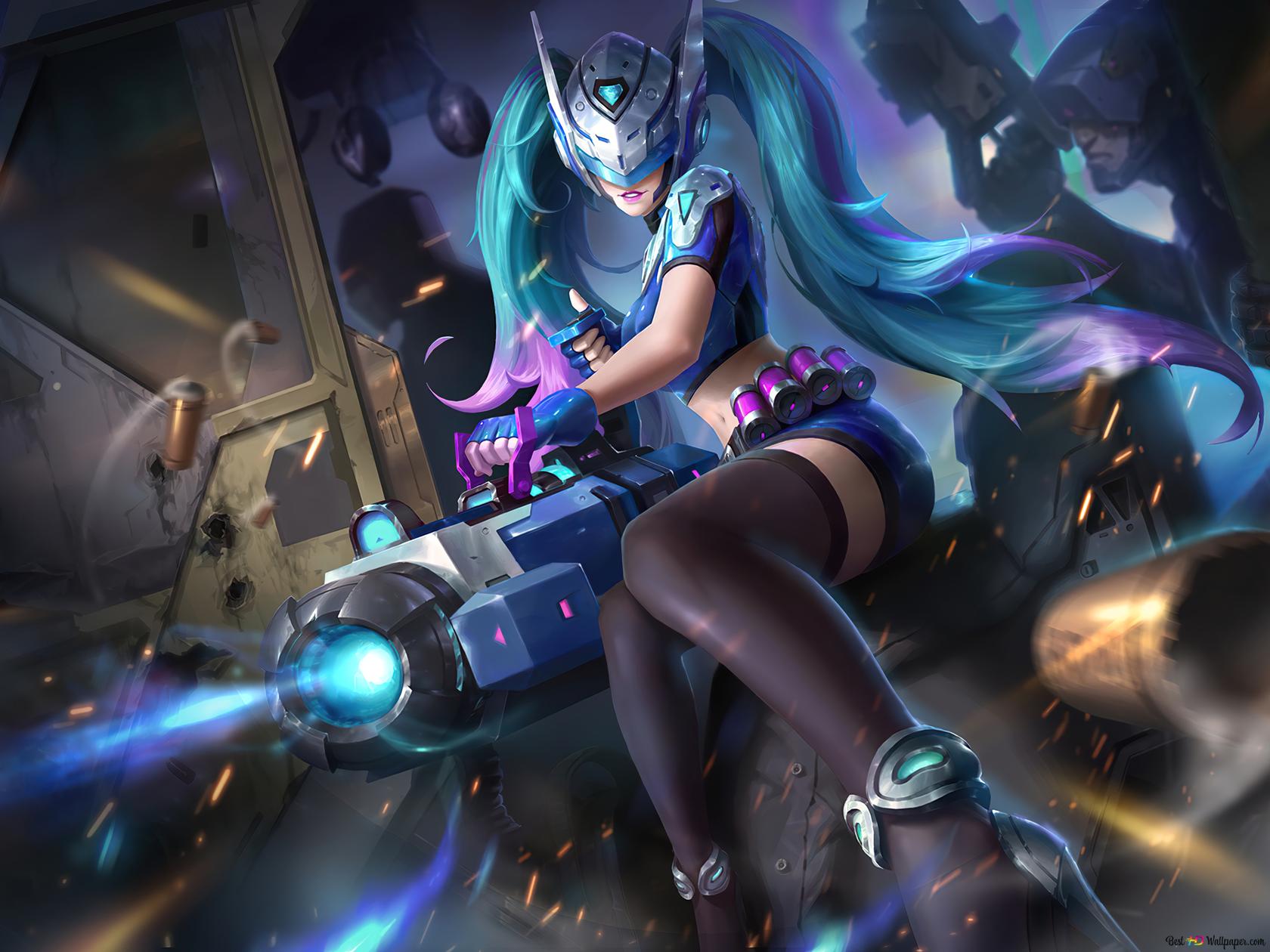 See Blue Spectre in action: 
Fancy but simple, this is an amazing skin to have. Futuristic seems too near when describing this skin. Given Layla's popularity, this is a must-seek for skin fanatics and Layla regulars. Though Layla is extremely basic, this is a simple worthy skin to have for its intimidation.
Though Blue Specter is surrounded by mystery due to its futuristic design, Layla is still depicted as an upholder of the law. Her purplish blue hue conveys significant potential in power that is captivating and intimidating when accompanying her skills, even when there are no skill effects.
How to get Blue Spectre.
This Skin is available through the Globe LAN Tournament that can be accessed in-game.
Skin Rating.
Special Skin - 4/10
5. Bunny Babe (Great)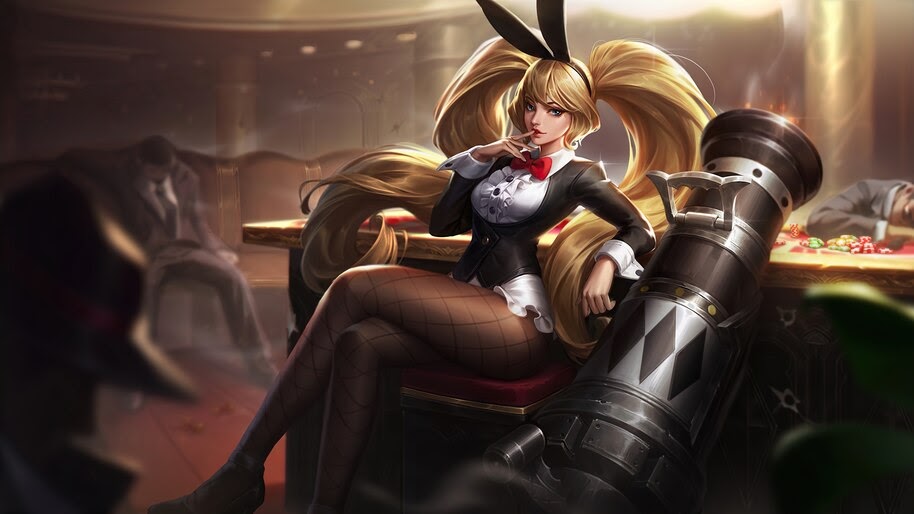 See Bunny Babe in action: 
Sexy! Layla is an absolute babe in this skin. Strikingly seductive, this skin takes a step back from her futuristic designs that fill the majority of this list. Her Malefic Gun is substituted by what appears to be a 19th Century Shot-gun.
The letdown with this skin is that there seems to be change during battle apart from her gun. Her skill effects make up for this through a purple hue. Her seemingly basic appearance masks this skin but still poses her as an underdog who may be overlooked and mistaken for weakness since this is a starlight skin.
How to get Bunny Babe.
Purchase a Starlight Membership to avail this skin. Initial release: 17/01
Skin Rating.
Starlight Skin - 5/10
4. S.A.B.E.R Breacher (Great)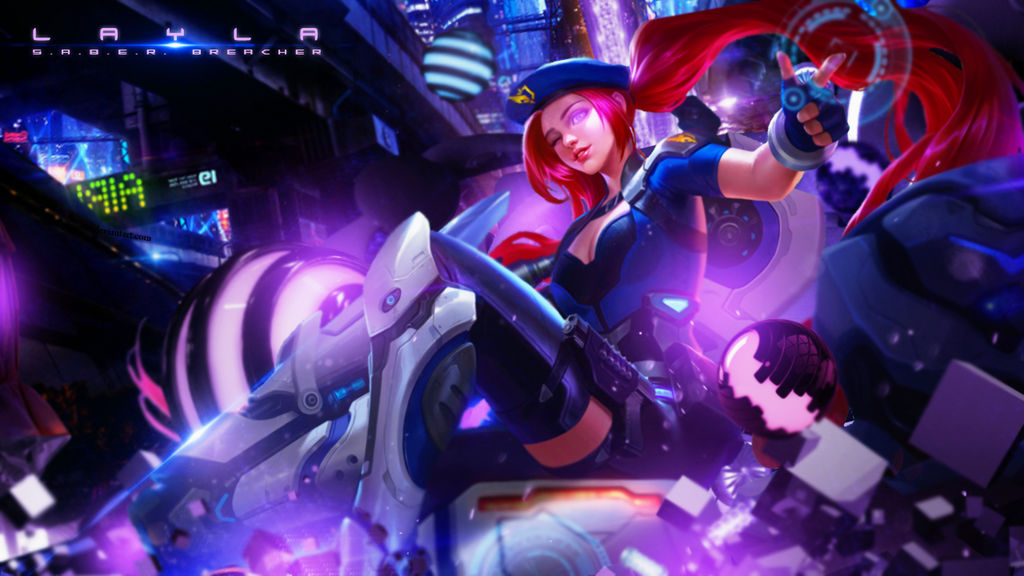 See S.A.B.E.R Breacher in action: 
This is a cyber team themed skin that is designated to only five heroes. It serves as a symbol of justice, law and good governance. It is essentially relevant to skin fanatics as part and parcel of a series of themed skins.
Breacher offers new skill effects and voice-over changes. It also features a S.A.B.E.R Squad themed appearance, display scene and animation. This skin is indeed a breach of power that features a futuristic high powered weapon while portraying Layla as a model cop, complete with hat and holsters.
How to get S.A.B.E.R Breacher.
It is available in Shop for only 899 Diamonds.
Skin Rating.
Series Skin - 7/10
3. Cannon and Roses (Great)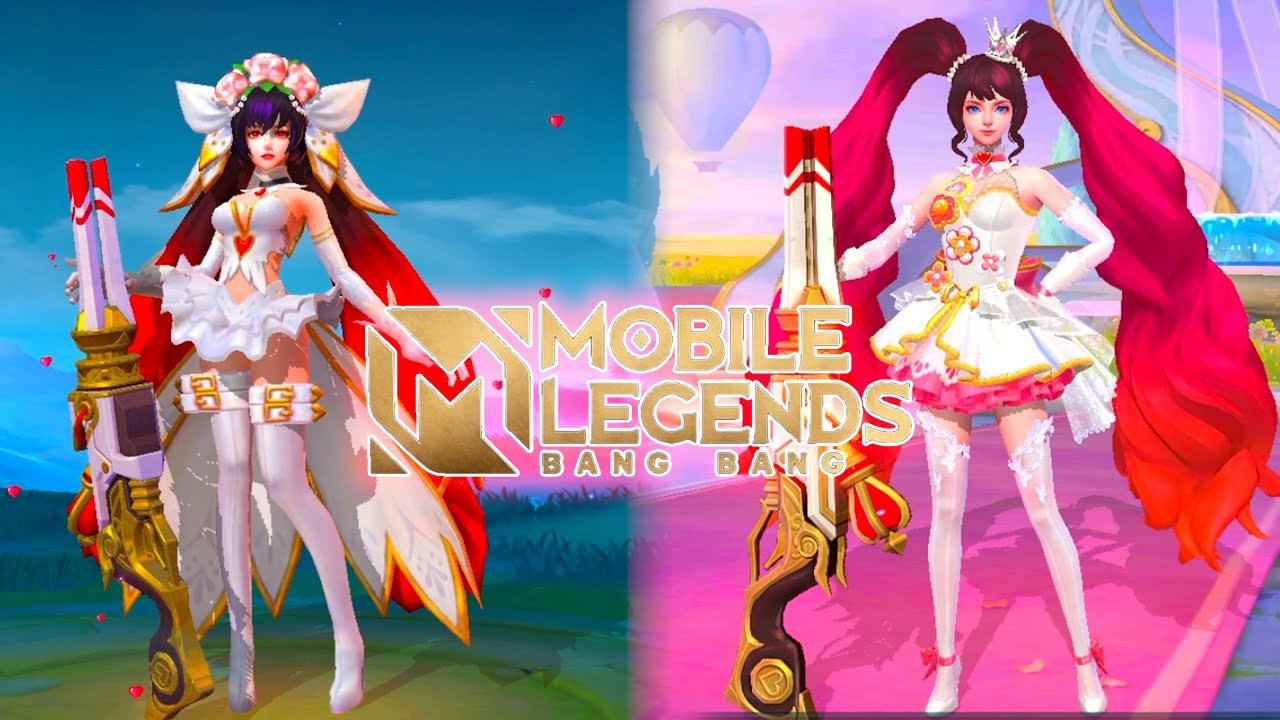 See Cannon and Roses in action: 
Here we find another themed skin. This is an amazing skin. It perfectly fits its occasion and depicts Layla in an old fashioned tone, much easy on the eyes given all her futuristic skin designs. Layla is a beauty queen in this skin, donning an antique outfit topped off with a crown.
The overall theme color behind this skin is pink. This is featured through skill effect changes, display animation and scene. Though white, she radiates an aura of pink, and also has pink hair. A superb showcase of status and power through her old fashioned high powered weapon.
How to get Cannon and Roses.
Enter Limited-time Events to avail this skin.
Skin Rating.
Special Skin - 8/10
2. Blazing Gun (Legendary)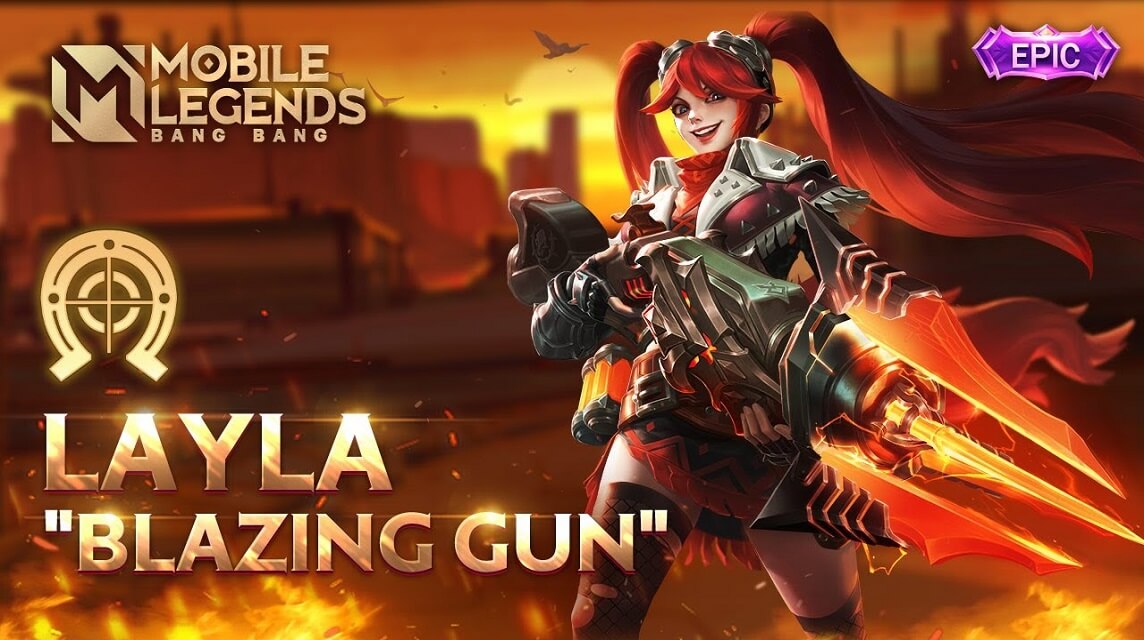 See Blazing Gun in action: 
This is an outstanding skin that differs from the rest of the skins on this list on all levels. Layla, the upholder of law, is portrayed as a bounty hunter with this skin that presents her as rogue but still holding on to her beauty and charm. This skin is definitely a must-have for Layla Mains.
Blazing Gun offers new display voiceovers, scene and animation topped off with a fiery appearance in visual appearance that is significantly enhanced by her skill effects that carry the hue of burning fire. This is an outstanding display of power that will have opponents in retreat mode.
How to get Blazing Gun.
This Skin costs 899 Diamonds.
Skin Rating.
Epic Skin - 9/10
1. Miss Hikari (Legendary)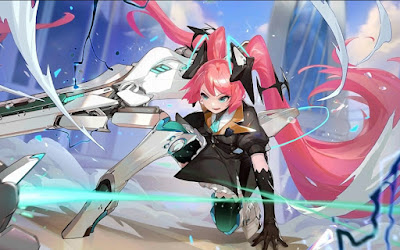 See Miss Hikari in action: 
This is an anime inspired skin that belongs to the Aspirant Theme that is based on an event that takes place annually. This is a rare skin that is hard to get and features a variety of changes that almost revamps Layla into an anime character.  It also serves as a quality showcase outside of her futuristic designs.
Miss Hikari features random idle and move actions, interactive animation, exclusive background music, icon skills, sound effects, new display and in-game voice overs. This skin is a compact showcase of Layla and the potential she carries despite her seemingly basic skill effect. The Aspirant Theme are the first themed skins ever released by ML.
How to get Miss Hikari.
Check out limited-time events for your chance to obtain this rare skin.
Skin Rating.
Special Skin - 10/10
You may also be interested in: