Mobile Legends Best Kagura Skins Revealed (All Kagura Skins Ranked)
Updated: 01 Apr 2023 7:29 pm
Burst into battle with these charming Kagura Skins that we have revealed in ranked order.
Kagura is a high burst mage, with an immense magic damage output that can diminish her opponents within seconds. She is a fast footed hero and her crowd control skills gives her the ability to support teammates, gank lanes and look out through the jungle.
As a Japanese themed character, she is known as the Onmyouji Master which attributes to Yin and Yang. The name Kagura translates to " God of Entertainment". She is known for having the most voice overs in ML. We have prepared a list of all Kagura Skins, Revealed and Ranked. Let's have a peek!
7. Flower Season (Ok)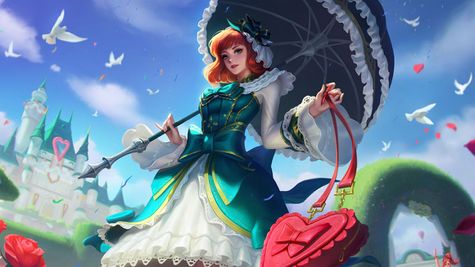 See Flower Season in action: 
Basic! That's the best word to describe this skin. The visual effects are commendable for adding spark to Kagura's visual display in bursts though. To be brutally honest, there isn't much to brag about with this skin though it is eye-catching and outstanding in game-play.
Of course, her character is defined by the elegance and beauty that are her trademarks. Her orange hair and the emerald silk outfit with matching umbrella scream elegance. The finishing touches—her waist and hair bows—give this skin a hint of aristocratic royalty.
How to get Flower Season.
This skin costs 299 Diamonds in store.
Skin Rating.
Normal Skin - 2/10
6. Soryu Maiden (Good)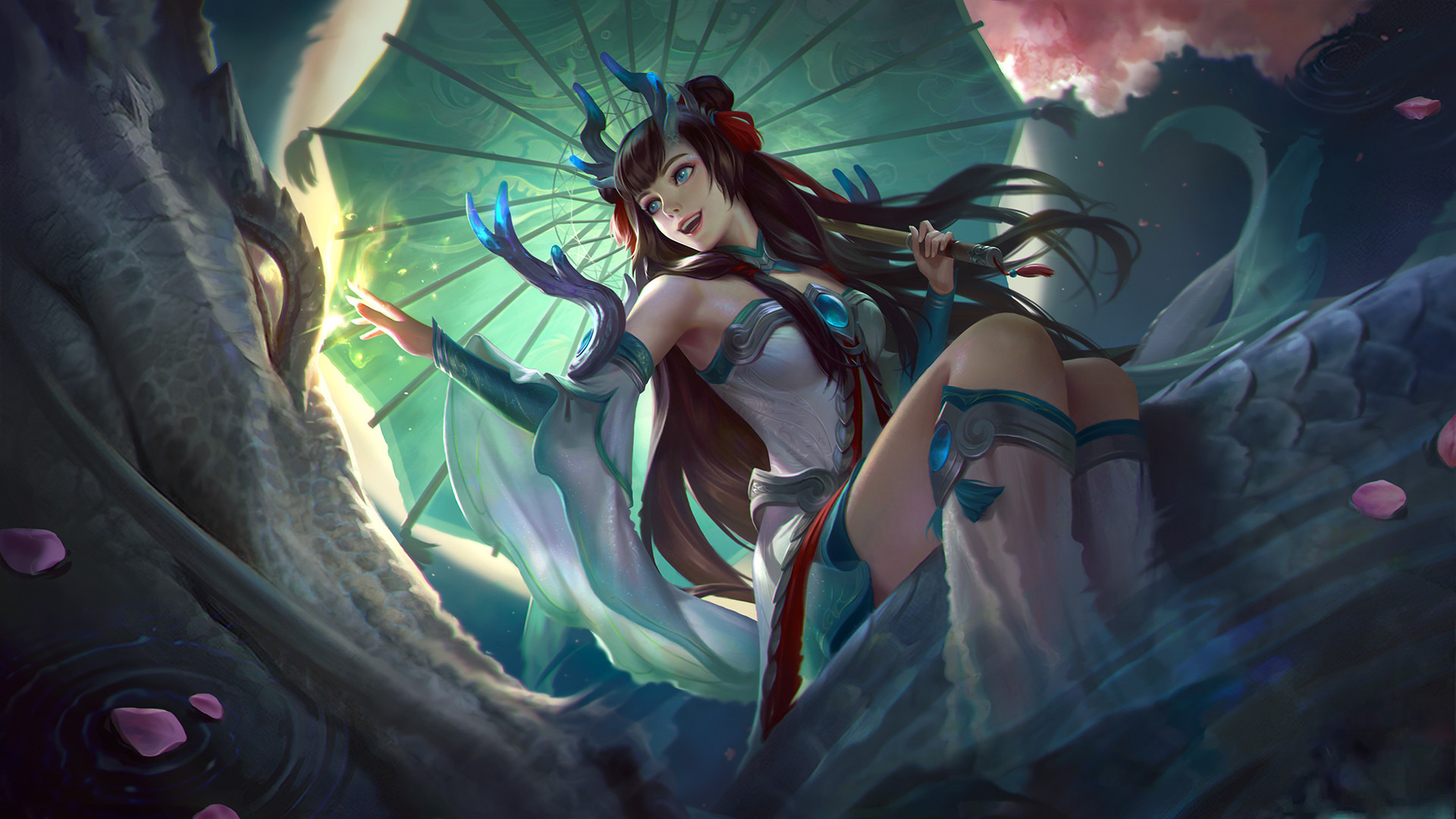 See Soryu Maiden in action: 
Similar to the predecessor on this list Flower Season in terms of in-game visual effects, this skin stands differently for upgraded voice lines. Do you think Hayabusa will like my new look? Kagura asks in battle. 
Her attire upholds her elegance while yet having a naughty vibe thanks to its apparent eroticism. Soryu is Japanese for "like water." Flowing despite the barriers in its way. It stands for purity, which may be the case with this skin. Well, to be truthful, Kagura looks like a black widow in this skin.
How to get Soryu Maiden.
This skin is only available through ML Limited Lifetime Events.
Skin Rating.
Epic Skin - 4/10
5. Cherry Witch (Good)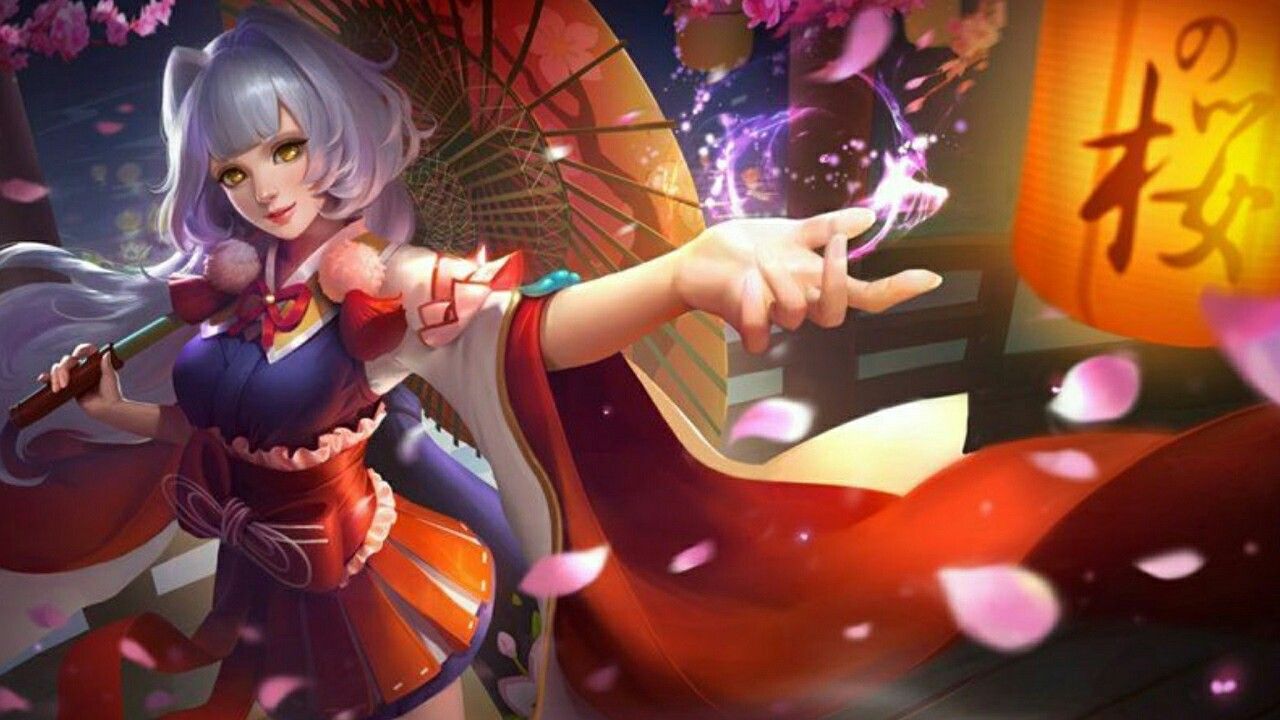 See Cherry Witch in action: 
Witch? Not really what you'd expect. Soryu Maiden that comes before this skin on this list has a much more Witchy feeling to it. There is also a Painted Version of this skin called Amethyst Wizard, that is available for 188 Diamonds.
This skin truly stands out differently from all the other skins on this list for its cherry colored visual effects. This is a different tone from what Kagura is accustomed to. The colors have a psychological effect on both the user and opponents. The colors are beautiful and accompany her burst specialty.
How to get Cherry Witch?
749 Diamonds is the instore cost for this skin.
Skin Rating.
Special Skin - 5/10
4. Summer Festival (Great)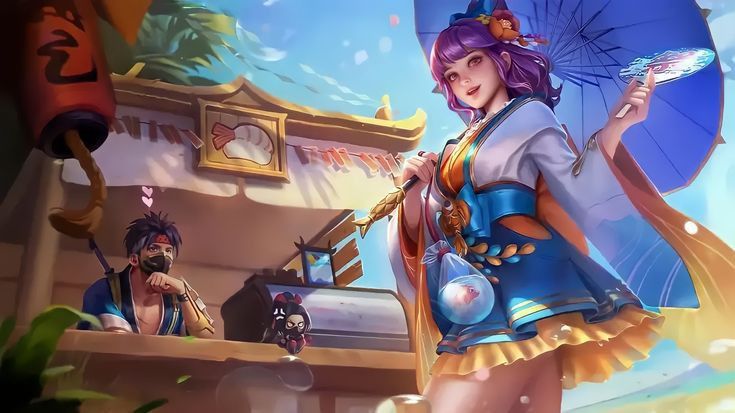 See Summer Festival in action: 
Revamped! Yes this stunning skin has a Painted Upgrade that costs 188 Diamonds. Like the name suggests, it looks like Kagura is going to the beach in this skin. She has purple hair this time and is dressed in Japanese leisure attire, complete with her weapon, the umbrella.
What makes this skin stunning is her visual effects in battle. The colors are spectacular and the best way to describe it would be the sunset. Yes, the visual effects have a brown, orange, reddish look and is the complete opposite of Kagura's custom purple theme and with other skins. 
How to get Summer Festival.
This skin is available through ML Limited Lifetime Events.
Skin Rating.
Special Skin - 5/10
3. Water Lily (Great)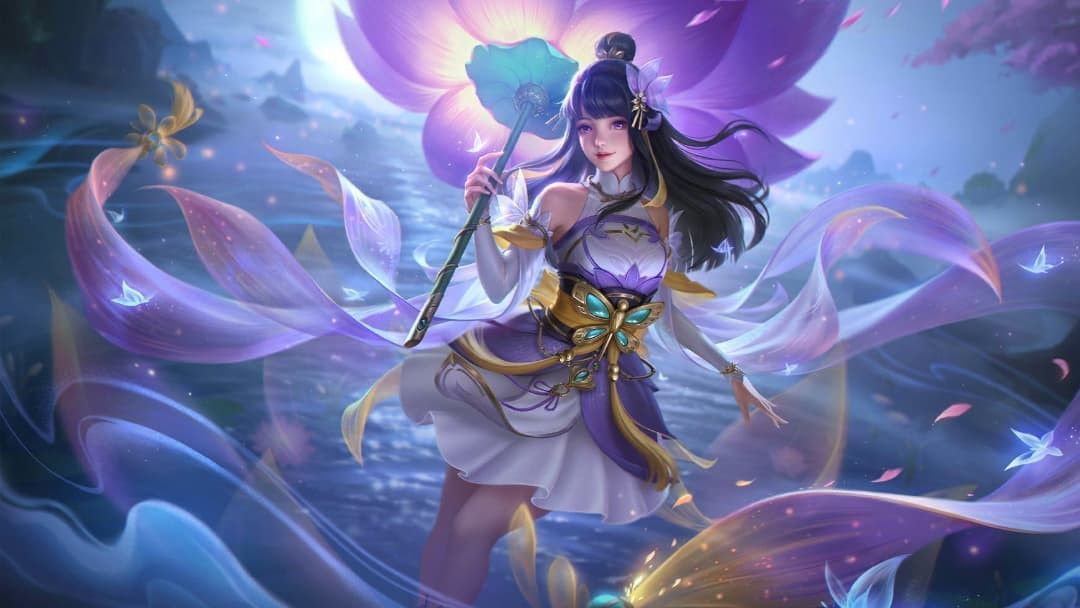 See Water Lily in action: 
Beautiful? Extraordinary? This skin stands out for its unique display of patterns in water lilies throughout gameplay accompanied by a smooth slippery feel at a glance. This is a beautiful skin, and a must-have for Kagura users and skin collectors.
This skin exudes a classic Japanese flavor. She is dressed in the style of a traditional Japanese princess, who as part of their sovereign tradition were trained in fighting and using weapons. Its water lily-themed visual display effects in gaming are breathtaking.
How to get Water Lily.
This skin is available through Starlight Membership, with its initial release being in 2021. Purchase a Starlight Membership to avail this unique skin.
Skin Rating.
Starlight Skin - 7/10
2. Exorcist (Legendary)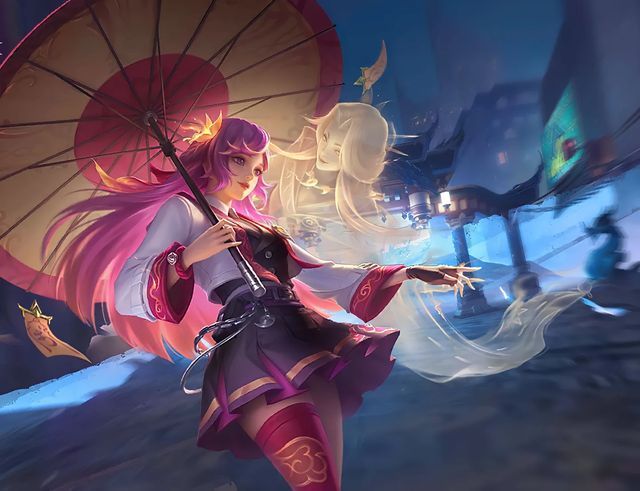 See Exorcist in action: 
Is Kagura dressed as an Exorcist? The word exorcist relates to horror but that doesn't seem to be the case with this skin. In any case, Japan is known for its demonic folklore and finds resemblance with this skin in this sense.
The visual effects of this skin greatly resembles Summer Festival. It matches the color of Kagura's hair in this instance, as darkish purple. It's smooth on the eyes and is again different from her  other skins apart from Summer Festival.
How to get Exorcist.
This skin is available through Limited Time Events.
Skin Rating.
Special Skin - 9/10
1. Rainy Walk (Legendary)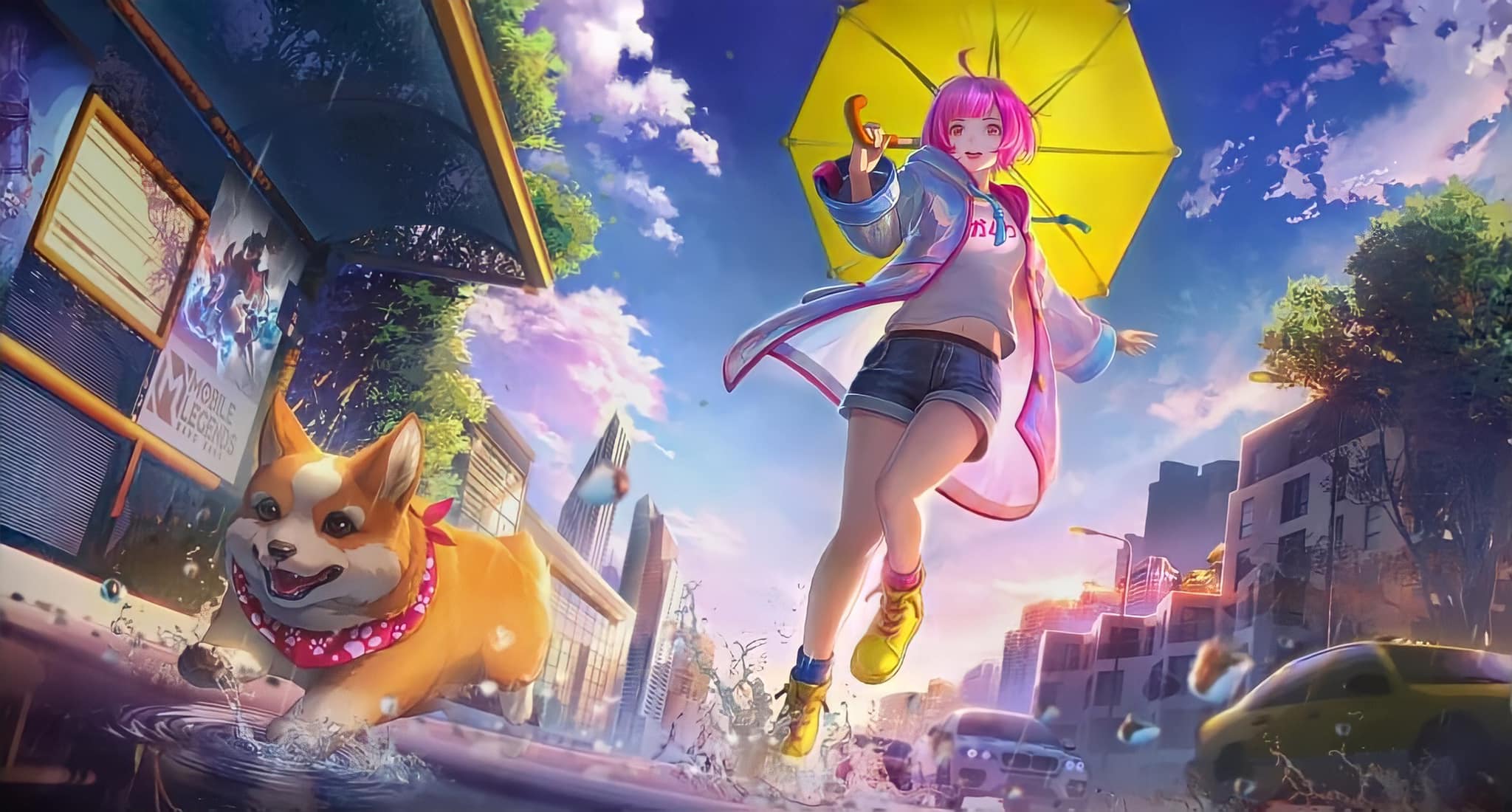 See Rainy Walk in action: 
Rainbow! Magnificent is the word that completely captures this skin. Rainy Walk is totally different from all other Kagura Skins where she is depicted in traditional Japanese Attire. She is also a lot younger as she takes on an adolescent teen look.
The in-game visual effects of this skin is also unlike any other skin. It has Rainbow Colors which are immensely pleasant to the eyes. The colors greatly impact gameplay and make Kagura seem more powerful. This is one of the best skins in ML and a must-have for Kagura Gamers and Skin Collectors.
How to get Rainy Walk.
This Skin is available through Starlight Membership with its initial release being in April 2021. Purchase a Star Light Membership for your chance to own this beautiful skin.
Skin Rating.
Starlight Skin - 10/10
You may also be interested in: