Mobile Legends Best Badang Skins Revealed (All Badang Skins Ranked)
Updated: 01 Apr 2023 7:28 pm
Enter battle with these incredible skins.
Badang is an absolute warrior as a Fighter Champion. He has tremendous burst in damage but also has a special ability to generate a wall that blocks opponents through the use of his second skill. He is equipped with Crowd Control skills that sets him out as top amongst Fighters.
Badang has a beautiful and extensive range of skins to choose from. Each Skin tells a beautiful story or portrays him in a different manner, with in-game visual effects and are worth the effort in obtaining. Here are Best Badang Skins Revealed and Ranked.
6. Ironfists (Ok)
See Ironfists in action: 
Although Badang's original costume hasn't altered much, his primary colors in this skin have been changed from Emerald Green to Red, including the color of his fists.His hair style has changed from brown to white without a bandana.
Red is more enticing in battle and easier on the eyes. The only improvement in Badang's physical visual effects that can be boasted about with this skin is that. He exudes a more intimidating presence through his gaze, and the color red also serves as a warning.
How to get Ironfists.
This Skin costs 219 Diamonds and can be purchased in Shop.
Skin Rating.
2/10
5. Pegasus Seiya (Good)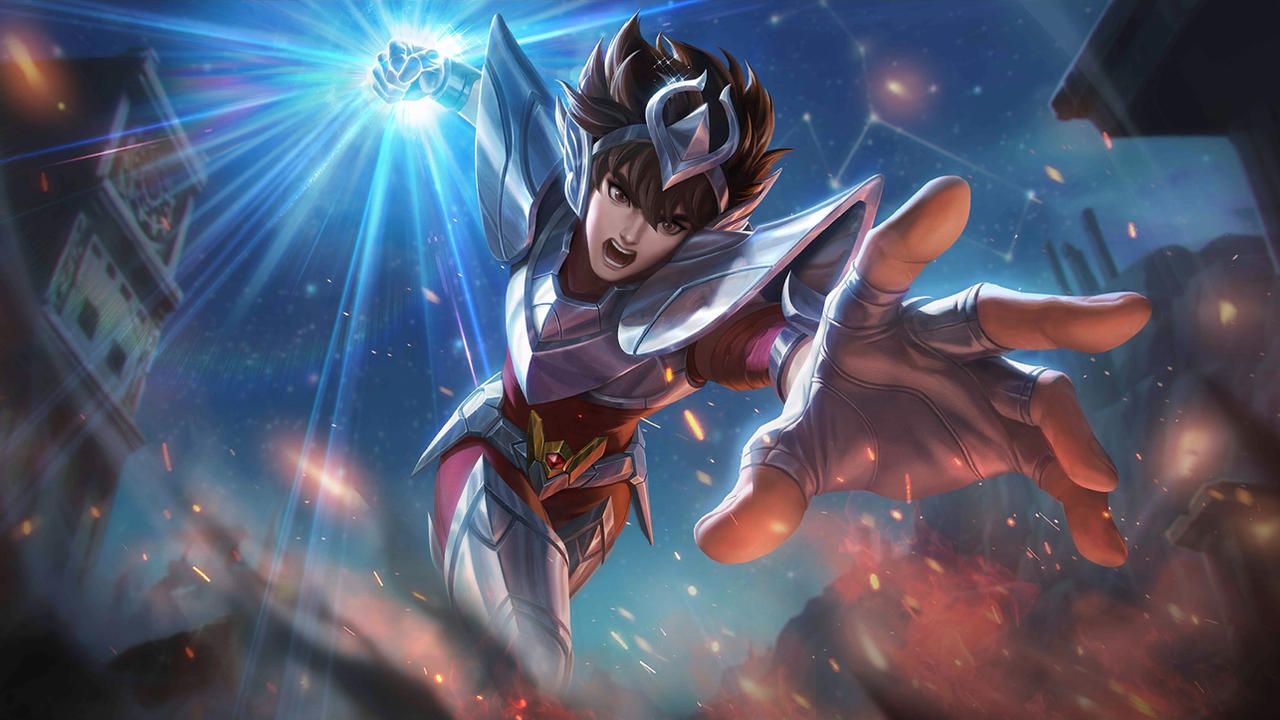 See Pegasus Seiya in action: 
Teen! This skin portrays a boy instead of the man that Badang is known to be. He is smaller in size during gameplay but still maintains a powerful feel with blue sparks transmitted as part of the in-game visual effects.
This is an incredibly unique skin since it entirely modifies Badang's appearance as well as the voice dubbing and in-game visual effects. While Badang's visual effects have been upgraded to a blue hue that enriches his visual skills, his voice has been changed to that of a boy in his teen or early adulthood.
How to get Pegasus Seiya.
This Skin is available in limited time events so make sure to be updated on Mobile Legends Events to see if this Skin is available.
Skin Rating.
Special Skin: 4/10
4. Susanoo (Good)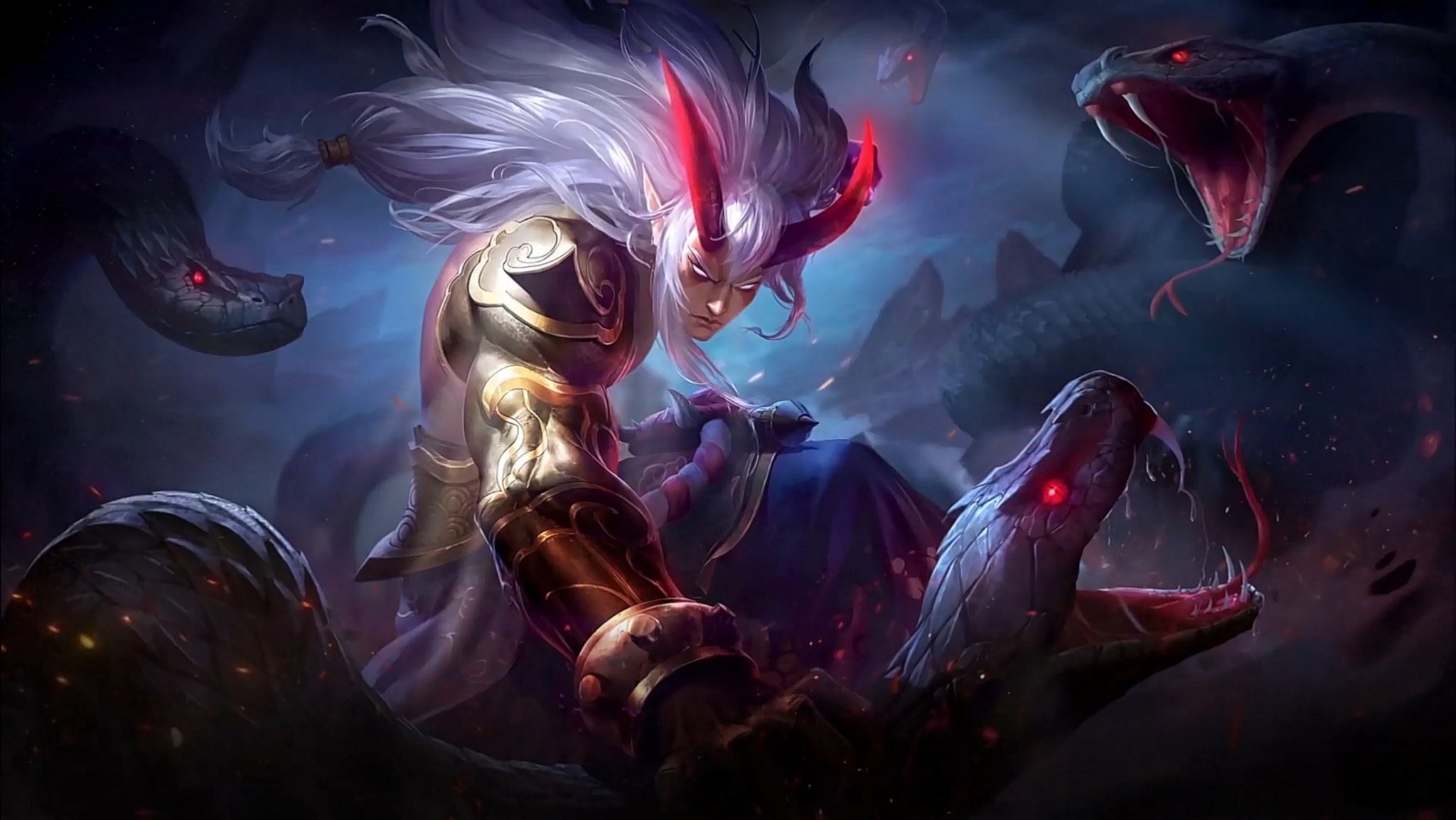 See Susanoo in action: 
Demon! That's the first word that comes to mind when trying to describe this skin. It is a Japanese based theme that portrays Badang in Golden armor covering his arms while wearing a dark blue cover over his torso. His hair is again blonde white like ancient sorcerers.
This skin's in-game visual effects are vibrant and exhibit great damage attacks. Although they are not visible in the game, his demonic horns add energy to his fairly gloomy tint. With this skin, Badang's in-game image is noticeably dull.
How to get Susanoo.
This Skin is available for purchase in Shop. It costs 699 Diamonds.
Skin Rating.
Special Skin: 5/10
3. Leo (Great)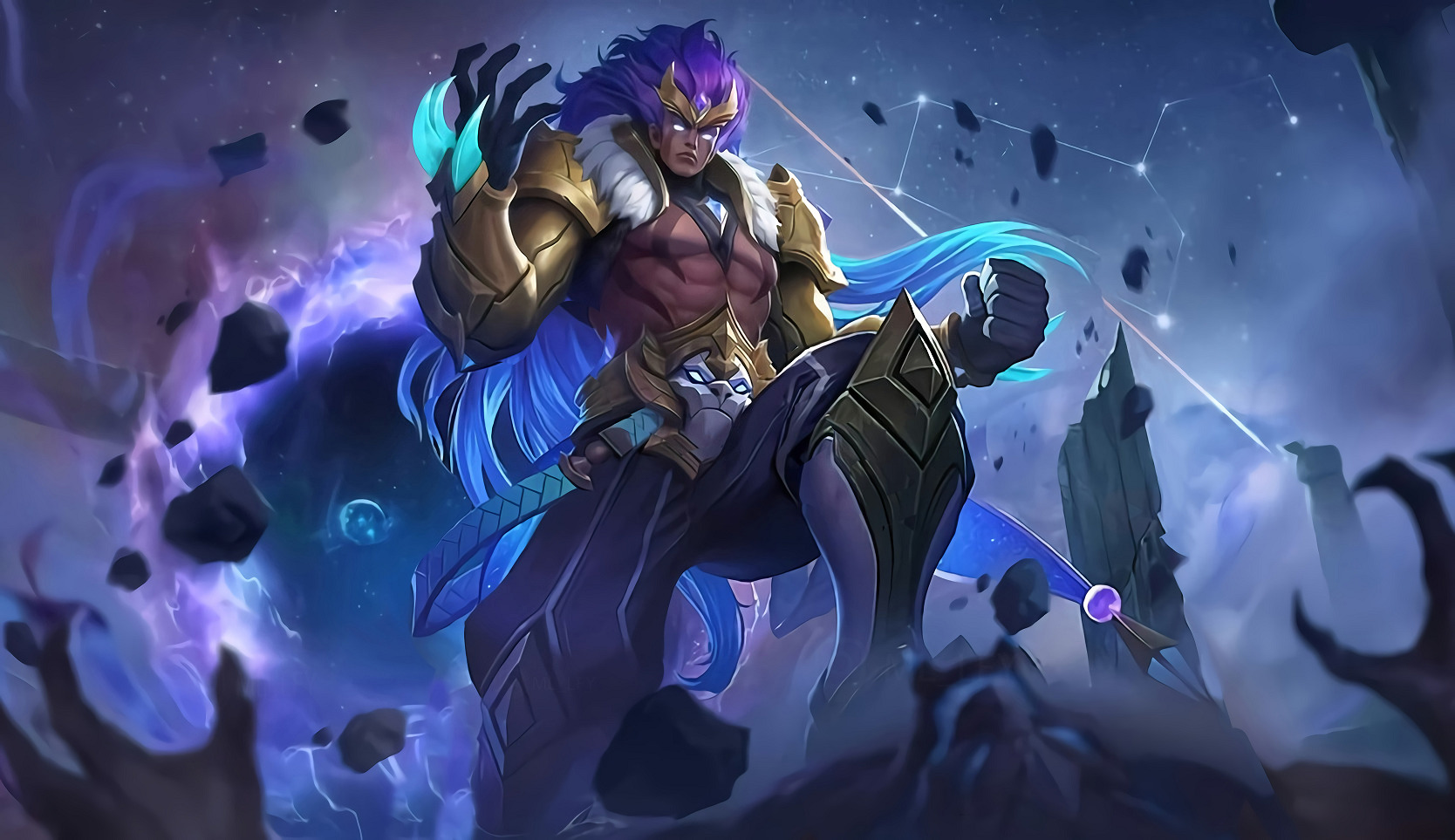 See Leo in action: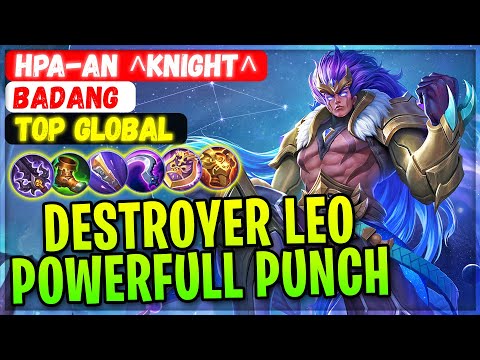 This is a Zodiac Skin that portrays Badang as a Tribal Chief. A vibrant purple headdress is worn with golden armor. Badang almost looks like an ancient shaman, with demonic eyes, hands and feet.
This skin has amazing in-game visual effects. It emits a vivid blue hue that undoubtedly conveys a stronger impression to adversaries. It is vibrant and exudes strength and vitality. For users of Badang, this skin is a must have.
How to get Leo.
This skin is available through the Zodiac Summon Event and is a Special Event Zodiac Skin.
Skin Rating.
Special Skin: 6/10
2. Fist of Zen (Great)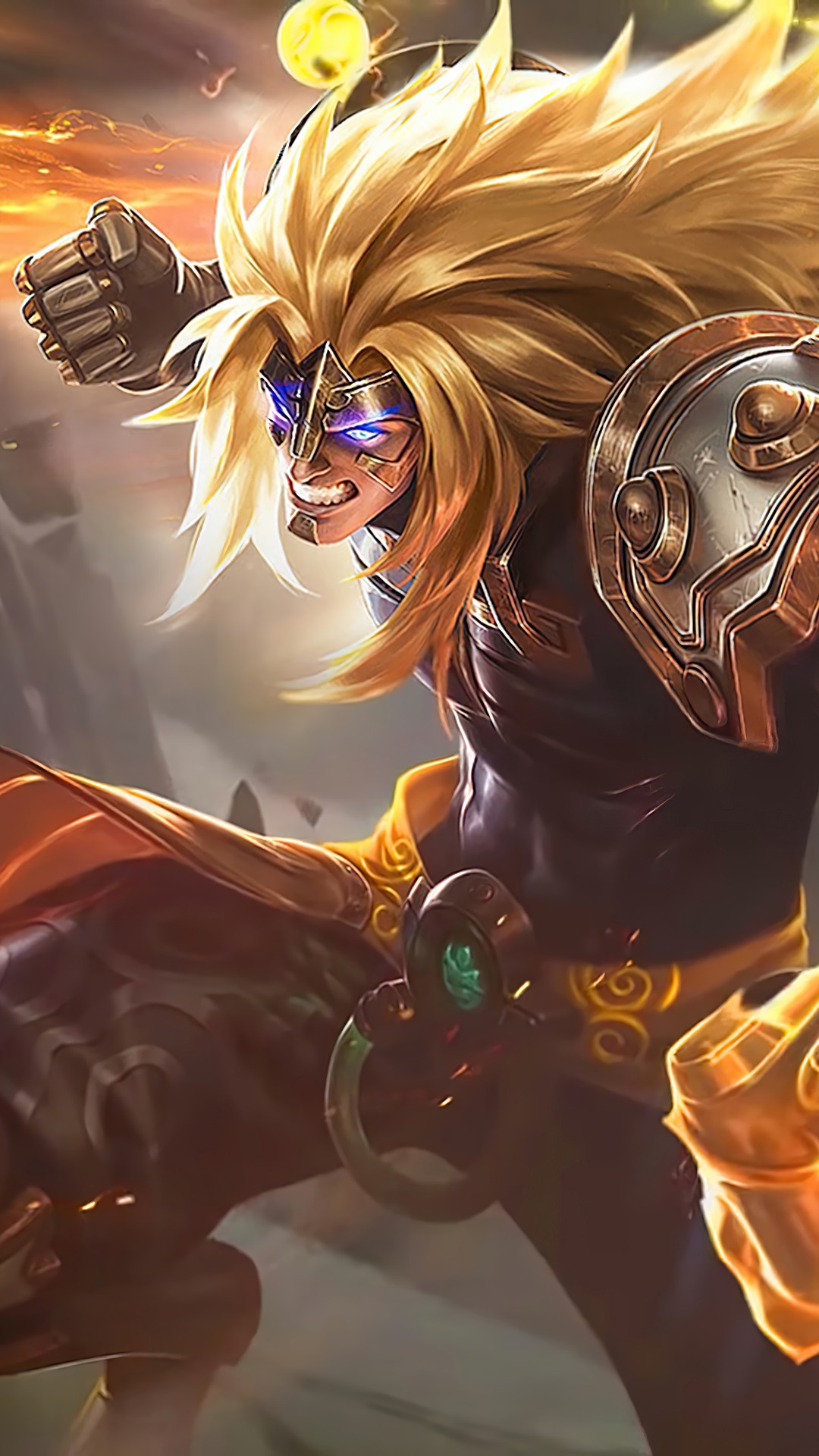 See Fist of Zen in action: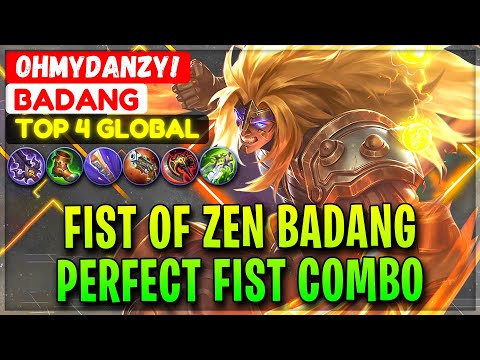 This Skin has a Fired UP! feeling that radiates from it. The in-game visuals beat any other Badang Skin Themes and his hairstyle is different and wild, while his fists become flaming ironfists. This is a Collectors Skin.
Without straying too far from his origins, it depicts Badang in a more sophisticated and mechanical light in the Road Warrior tradition. This is one of the best Badang Skins that will surely have an impact on gameplay whether as Badang or against him in battle.
How to obtain Fist of Zen.
Be sure to check out Limited Time Events. This Skin is on offer only through Limited Time Events.
Skin Rating.
Collector Skin: 8/10
1. Sagittarius Seiya (Legendary)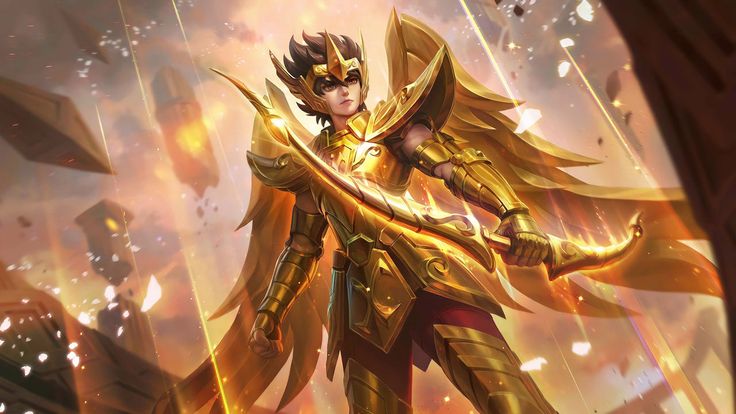 See Sagittarius Seiya in action: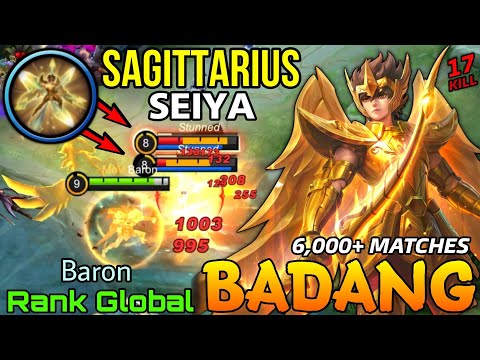 Based on Roman Folklore and named after a Gold Saint, this Skin is simply best described with the word Gold. From in-game visual effects to art, it all screams Gold. Badang is also younger in this skin and has golden wings.
This is a rare skin that is different from the rest, as it completely alters Badang's Character with a bow & arrow and wings. It is a Zodiac Skin, that makes it collectable and is hard to come by. It is on many wish lists and has enormous psychological impact in gameplay.
How to get Sagittarius Seiya.
This Skin is available through Limited Time Events so be sure to keep updated.
Skin Rating.
Collectors Skin: 10/10 
You may also be interested in: