Mobile Legends Best Eudora Skins Revealed (All Eudora Skins Ranked)
Updated: 01 Apr 2023 7:34 pm
Display power with these Amazing Eudora Skins.
Eudora is one of Mobile Legends' easiest Mages to master, and she's a terrific deal for only 2000 BP. She is frequently overpowered and still ranks among the Top Mages in ML despite being inexpensive with a simple, easy-to-learn skill set.
She specializes in Crowd Control (CC) and Burst, and is renowned for her outrageously high damage output that is easily handled with basic techniques. Despite being a weak, powerful hero, she possesses a strong offense. This comes from her special skill set combo.
Every aspect of Eudora's persona revolves around her inherent power to manipulate lightning. Her most recent skin, Atomic Pop, is currently only available on advanced servers, but if it had been released sooner, it would have been the top skin on our list. She has a total of 6 Skins that are readily available, which we have listed in ranked order. Let's examine them.
6. Vivo Selfie Goddess (Ok)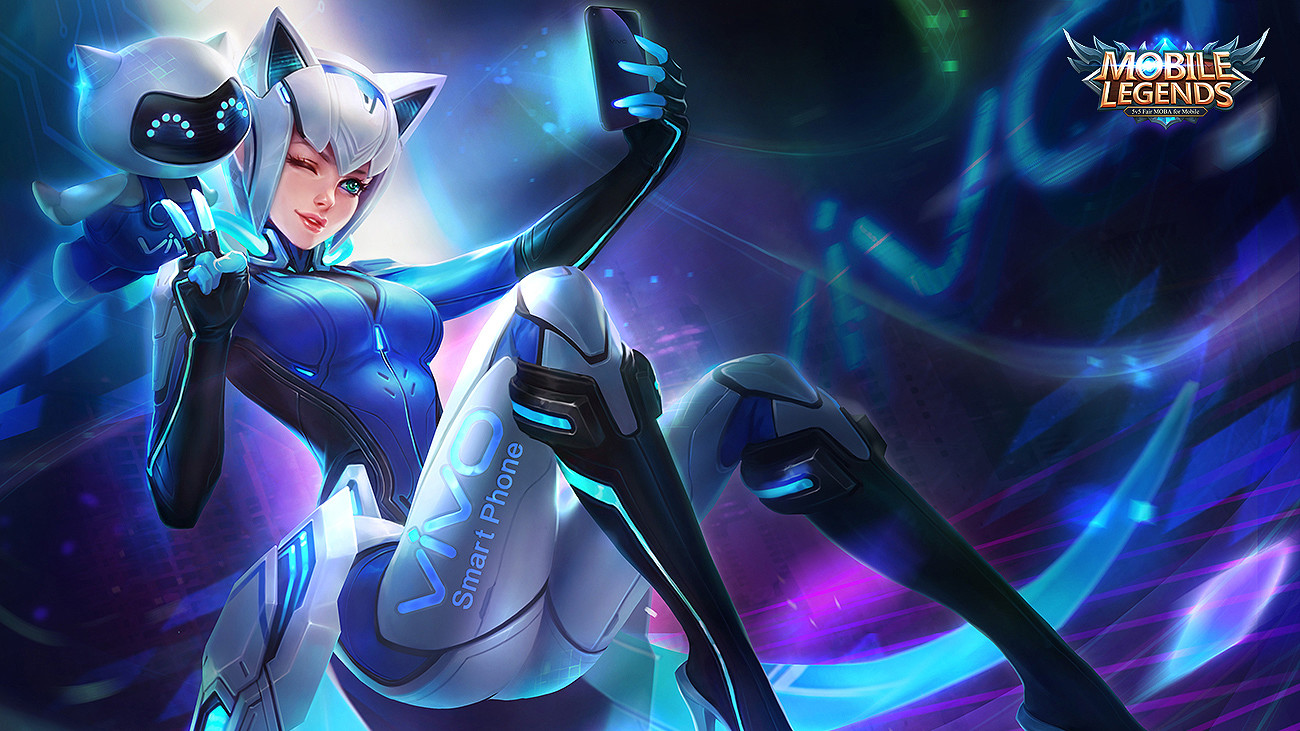 See Vivo Selfie Goddess in action: 
For a Special Skin, Vivo Selfie Goddess is quite the letdown. Her in-game graphics, aside from the Splash Art, are of mediocre quality. She resembles her original skin almost exactly, and so do her skill visuals. Such a letdown after all the anticipation surrounding the splash design and skin name.
The price of this skin is quite unattractive. The only significance it may have is as a collectible skin and impressive demonstration of power. It still needs to be said again and again how disappointing this skin is in comparison to other Eudora Skins, and the price only adds to the disappointment.
How to get Vivo Selfie Goddess.
749 Diamonds in Shop.
Skin Rating.
Special Skin - 6/10
5. Flame Red Lips (Ok)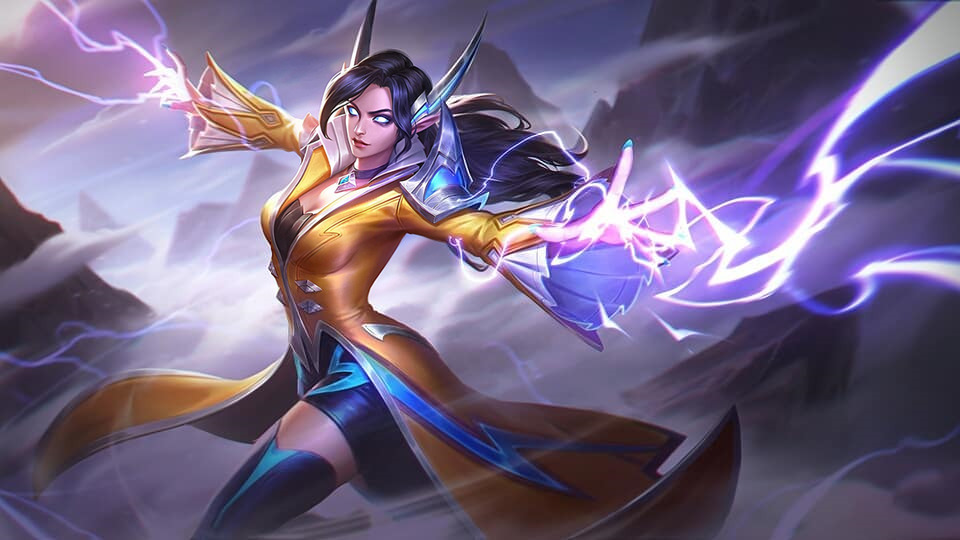 See Flame Red Lips in action: 
If you appreciate plainess and ease, you might find this Skin appealing. Though it offers no modifications to in-game visuals, it does carry a distinct swap in Eudora's attire being modified from dark gray to yellow. Her hair is also black as opposed to her original grayish-white hue.
This is a straightforward, inexpensive skin that improves her character visualization and is sure to intimidate and awe opponents. Eudora displays elegance with a striking appearance that screams power and authority. 
How to get Flame Red Lips.
This Skin costs 299 Diamonds in the Shop.
Skin Rating.
Normal Skin - 2/10
4. Countess Scarlet (Good) 
See Countess Scarlet in action: 
When you buy Eudora, this skin is included without cost. It significantly increases the value of an already fantastic deal worth 2000 BP. Gothic is the perfect theme to define this skin. It features a 19th-century theme though and depicts Eudora as a punk-barron.
She can be mistaken for a fairy, as she has wings on the back of her shoulders that is specific to this Skin. Skill effect adjustments are present with this skin as it changes the skill animation to a purple shade of red, giving her a more terrifying presence in battle.
How to get Countess Scarlet.
This is the Season 21 Skin.
Skin Rating.
Season Skin - 4/10
3. Christmas Carnival (Great)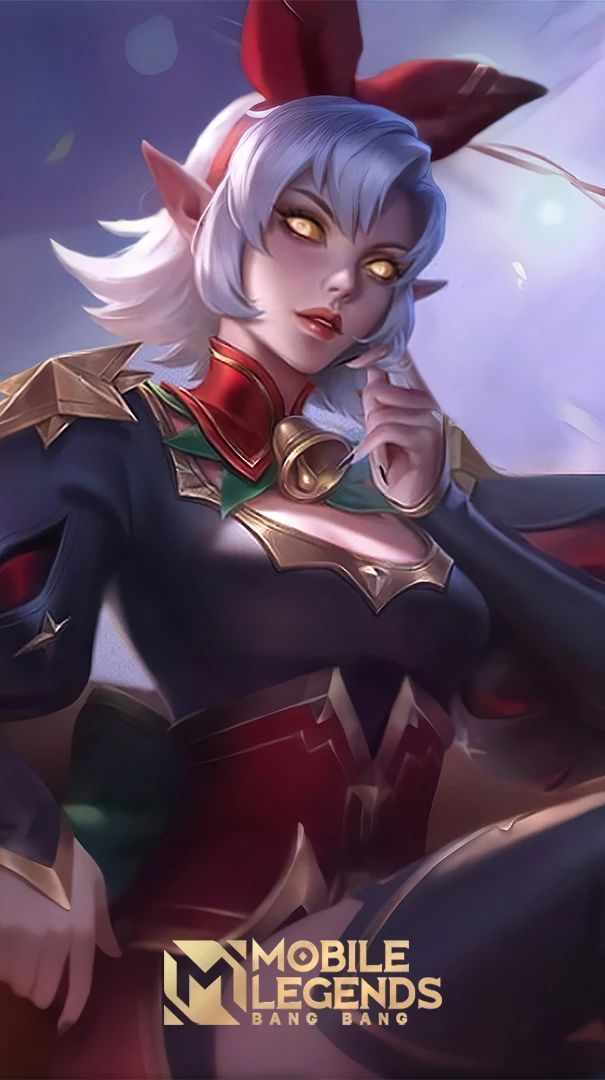 See Christmas Carnival in action: 
Event Skins with Christmas Carnival themes are typically offered near the end of the year, during the festive Christmas season. The Christmas spirit is eloquently conveyed by this skin on Eudora. While being somewhat repetitive and dull, it preserves its identity as an acquisition.
Eudora's Ultimate Skill retains the trace of a snow frost after impact despite no skill effect theme tweaks, which is fairly remarkable and a particularly cool showcase of this skin. It nevertheless serves as an ideal skin for its themed occasion, despite being less appealing compared to other skins on this list.
How to get Christmas Carnival.
Limited Time Events provide the sole method to get this skin.
Skin Rating.
Collectible Skin - 8/10
2. Emerald Enchantress (Legendary)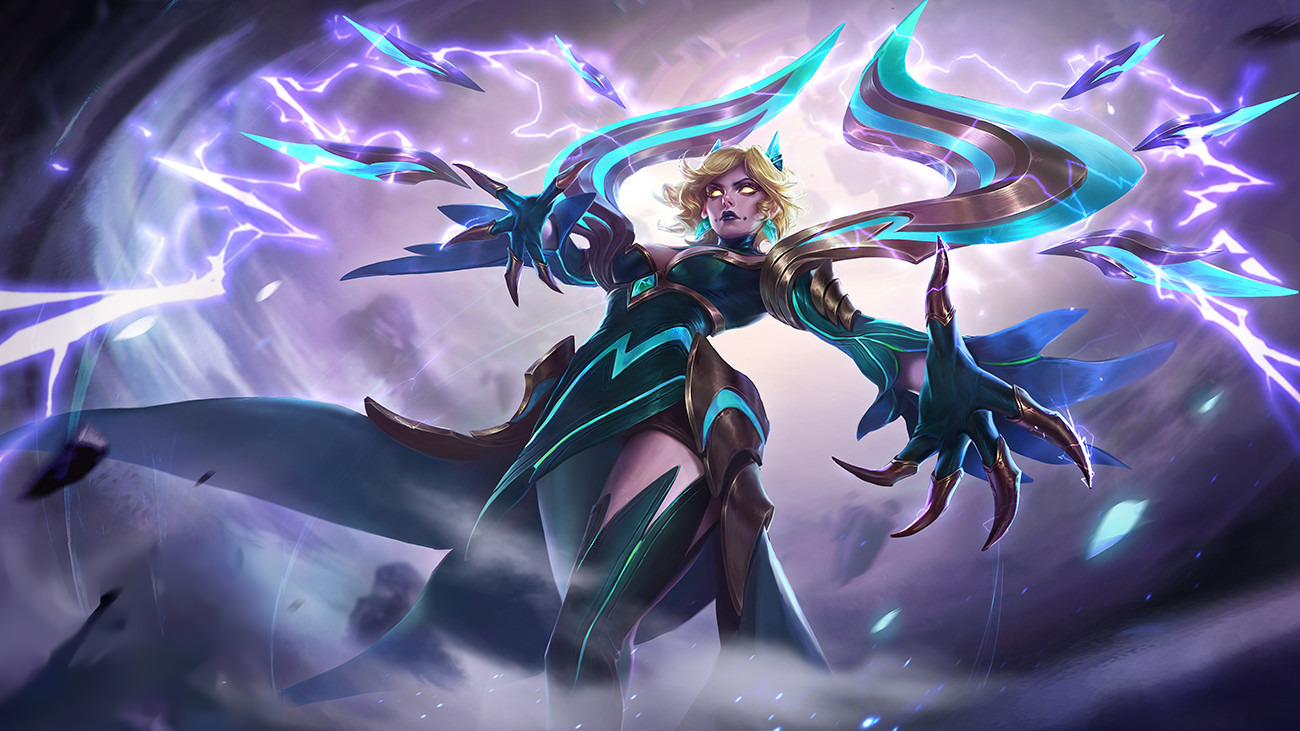 See Emerald Enchantress in action: 
Enchanting! Both captivating and mesmerizing. Those are the perfect words to describe this skin besides an emerald theme. She is illustrated as a witch in conflict and is virtually identical to Alice, another Mage hero, in terms of appearance.
This Skin provides superior skill visual effects that have a dazzling shade of purple. It is abnormally exquisite for such a low priced, basic hero such as Eudora but backed by her popularity amongst gamers. Her Ultimate Skill generates a radius to grow around her target before a phenomenal purple hued lightning bolt strikes. Your opponents will be in full retreat mode when you use this skin.
How to get Emerald Enchantress.
This Skin is available through Limited Time Events. Be sure to enter all events and take part for your chance to get this Skin.
Skin Rating.
Epic Skin - 3/10
1. Cosmic Voyage (Legendary) 
See Cosmic Voyage in action: 
Intergalactic! It should be obvious from the name, but this skin has a space/cosmic theme. The purple color of her skill effects are strikingly similar to that of Enchanted Enchantress, but her Ultimate Skill stands out due to a sophisticated cosmic design imprint that displays after engagement.
Her fashion style stands above the rest of the skins on this list. Her outfit is extremely catchy and smooth in white with purple hue surrounding the edges. Her hair is also noticeably shorter than the other skins. She has a glorious appearance that suggests a celestial entity. This is without doubt an impressive Starlight Skin through its elegant yet simple display of power and style.
How to get Cosmic Voyage.
Purchase a Starlight Membership to avail this Skin. Initial Release, October 2022.
Skin Rating.
Starlight Skin - 10/10
You may also be interested in: