Mobile Legends Best Vale Skins Revealed (All Vale Skins Ranked)
Updated: 01 Apr 2023 7:33 pm
Burst into battle with these amazing Vale Skins revealed in ranked order.
Vale is a High Burst Mage with CC skill effects. He is a special mage due to the ability to adjust his skills depending on your style of gameplay or to suit the needs of your team in battle.Through his skills, you can decide to knock opponents into the air or increase the area of damage. He can be a high burst mage or be utilized through CC and even both if well learned.
Vale is the fictional brother of Valir in Mobile Legends and is known as Windtalker. He has five available skins apart from his original themed skin that we have ranked. He even has a new skin called Keeper of Winds that will be released on 27/03/2023 but may already be available in advanced servers depending on region. Let's have a look now at his current available skins.
5. Cerulean Winds (OK)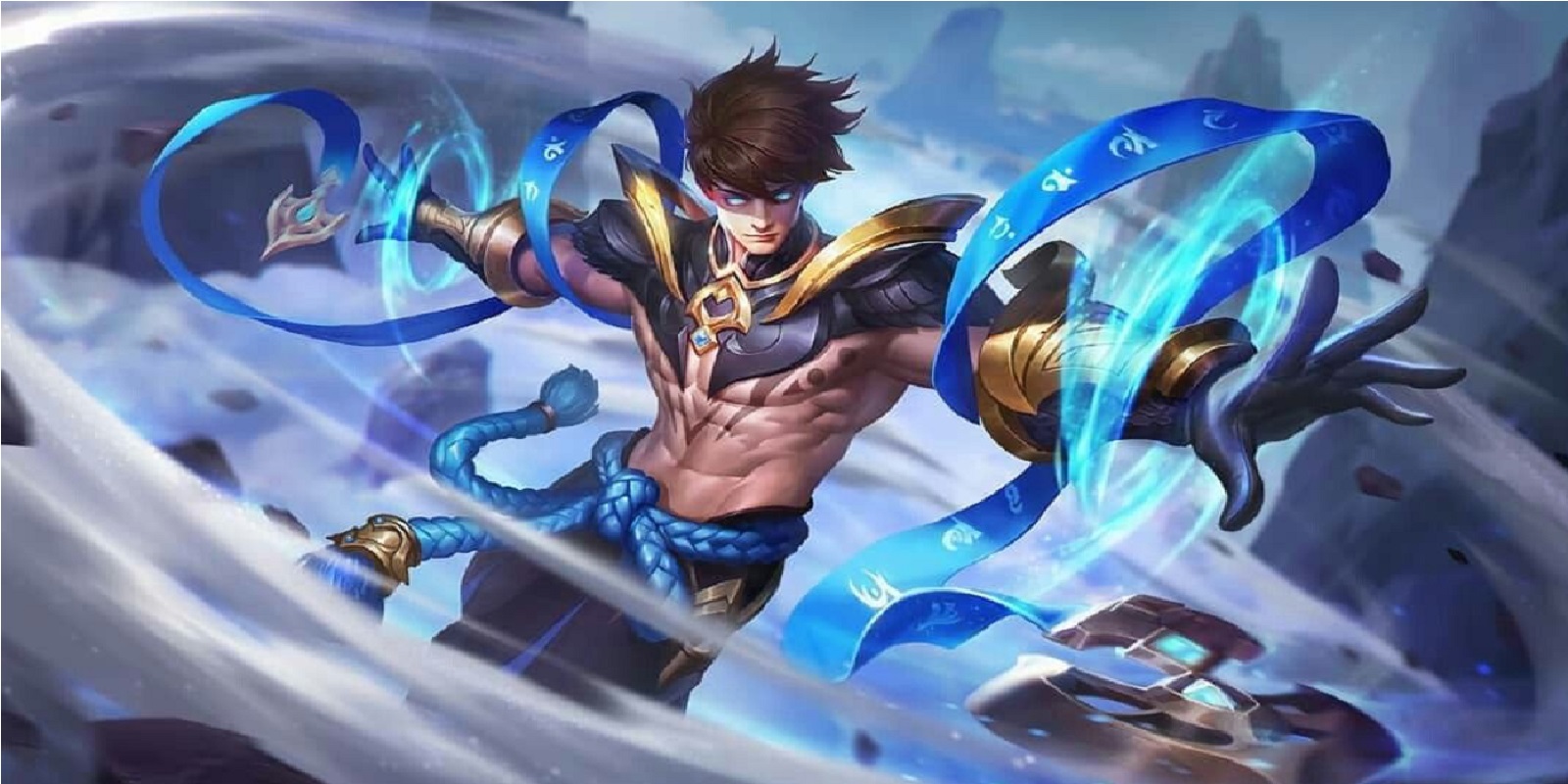 See Cerulean Winds in action: 
Basic! Yes this is a normal skin so it is no surprise that there is not much change to Vale in appearance. The only notable change is his hair color is changed from white to black and he has armor on his shoulders and arms, which is quite cool in appearance. His color theme stands out most, as it is changed from yellow to dark blue.
For the in-game visuals, there is absolutely no change. This doesn't diminish the value of this skin though as Valir appears more powerful to his opponents. This skin offers a change of decor that is intricate in design and  worth its price as a normal skin. Valir users can certainly afford this skin to intimidate opponents.
How to get Cerulean Winds.
This Skin is available in Shop for only 219 Diamonds.
Skin Rating.
Normal Skin - 9/10
4. Blizzard Storm (Good)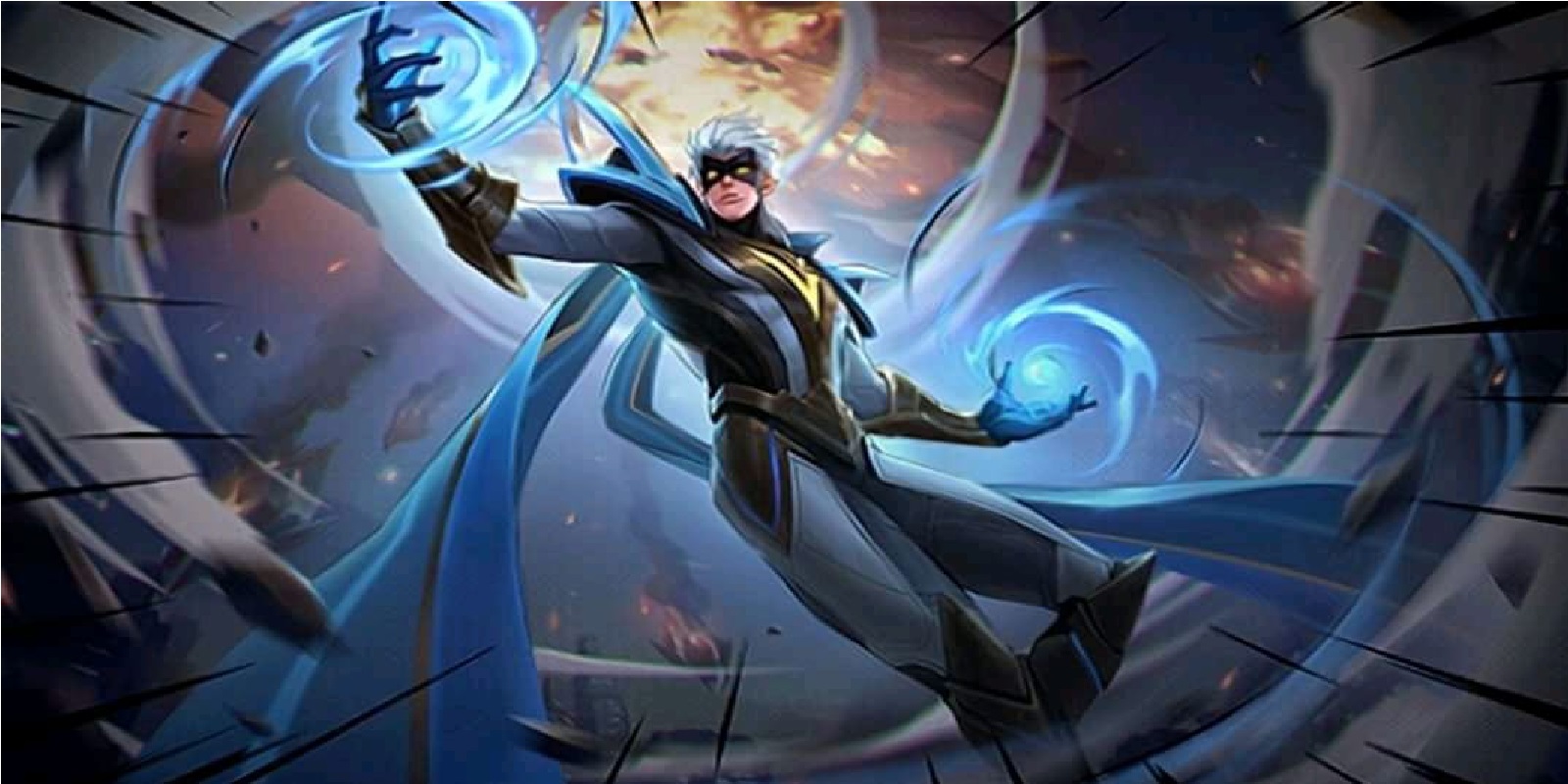 See Blizzard Storm in action: 
Comic! May be the best word to introduce this skin. It is a superhero skin that morphs Valir into a cartoon or comic superhero. Like something out of a marvel movie, it completely transforms Valir into a different character as seen in the splash art.
The display scene is fun and entertaining. Be sure to check it out in-game. The in-game visuals are amongst the best in Mobile Legends. The stunning visual effects are dark blue in color similar to Cerulean Winds but immediately change to a dark yellow color outlined by a purple shade upon hitting targets. This is unique and one of a kind in ML. The visual effects are outstanding!
How to get Blizzard Storm.
This Skin is available only through Limited Lifetime Events. Be sure to check out all events and complete objectives/tasks for your chance to avail this outstanding Skin.
Skin Rating.
Special Skin - 5/10
3. Soaring Devata (Great)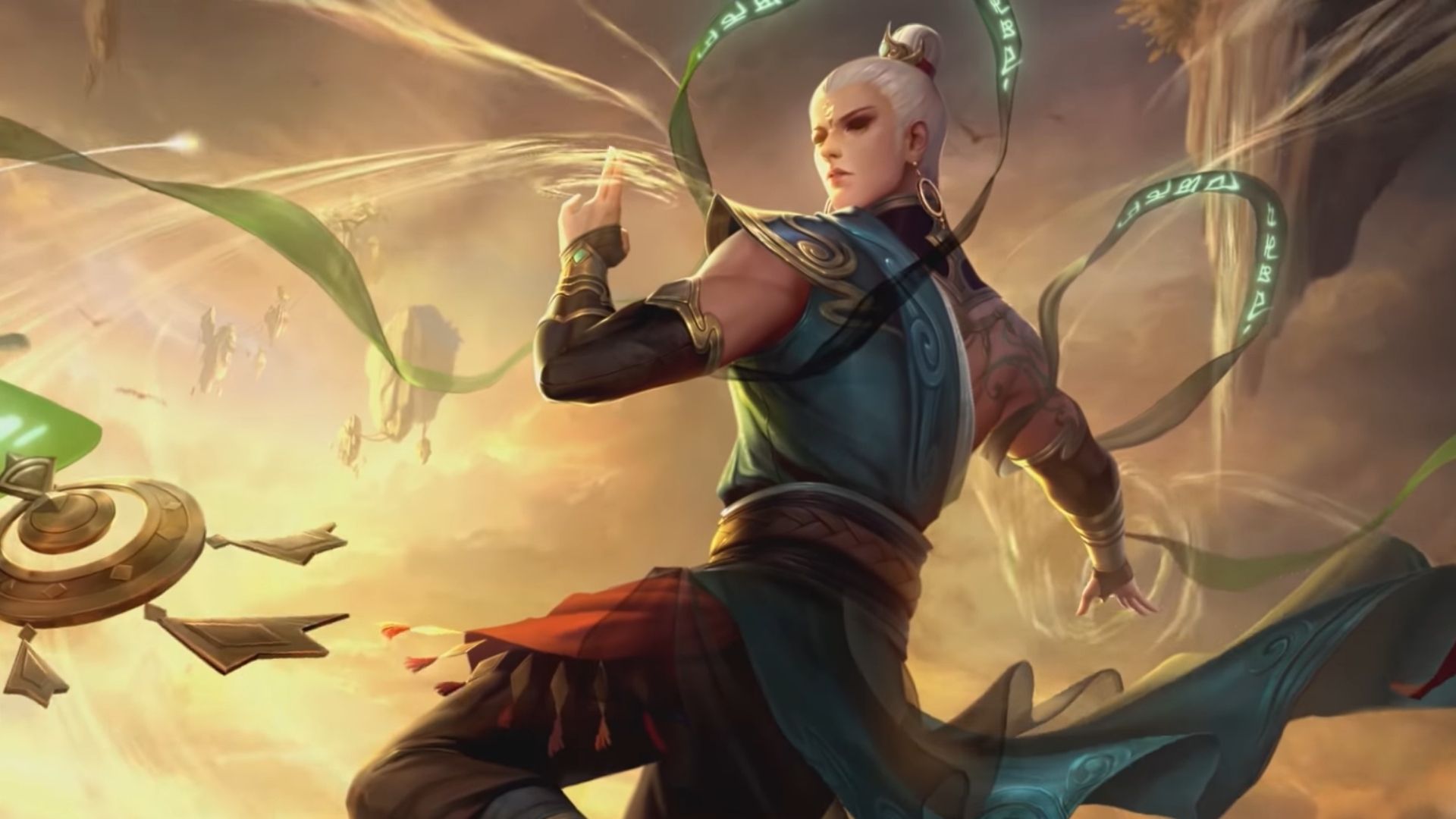 See Soaring Devata in action: 
Vale could be mistaken for a lady in this Skin which is quite hilarious. Devata is a word derived from Buddhism and Hinduism that means God or Supreme Being and can refer to both males and females. The skin is however detailed with Chinese Writing that makes it fascinating.
Attired in an ancient warrior dressing, Vale is more intimidating and appears ever so powerful. His appearance and style resembles warriors in Mortal Kombat. The in-game visuals of this skin are also spectacular where his skills have an emerald green color similar to his attire that become transparent or see through upon contact with targets. This is a must-have skin for collectors and Vale users.
How to get Soaring Devata.
This Skin is available for Starlight Members and was initially released in November 2021. Purchase a Starlight Membership for your chance to avail this skin.
Skin Rating.
Starlight Skin - 8/10
2. Kannagi (Great)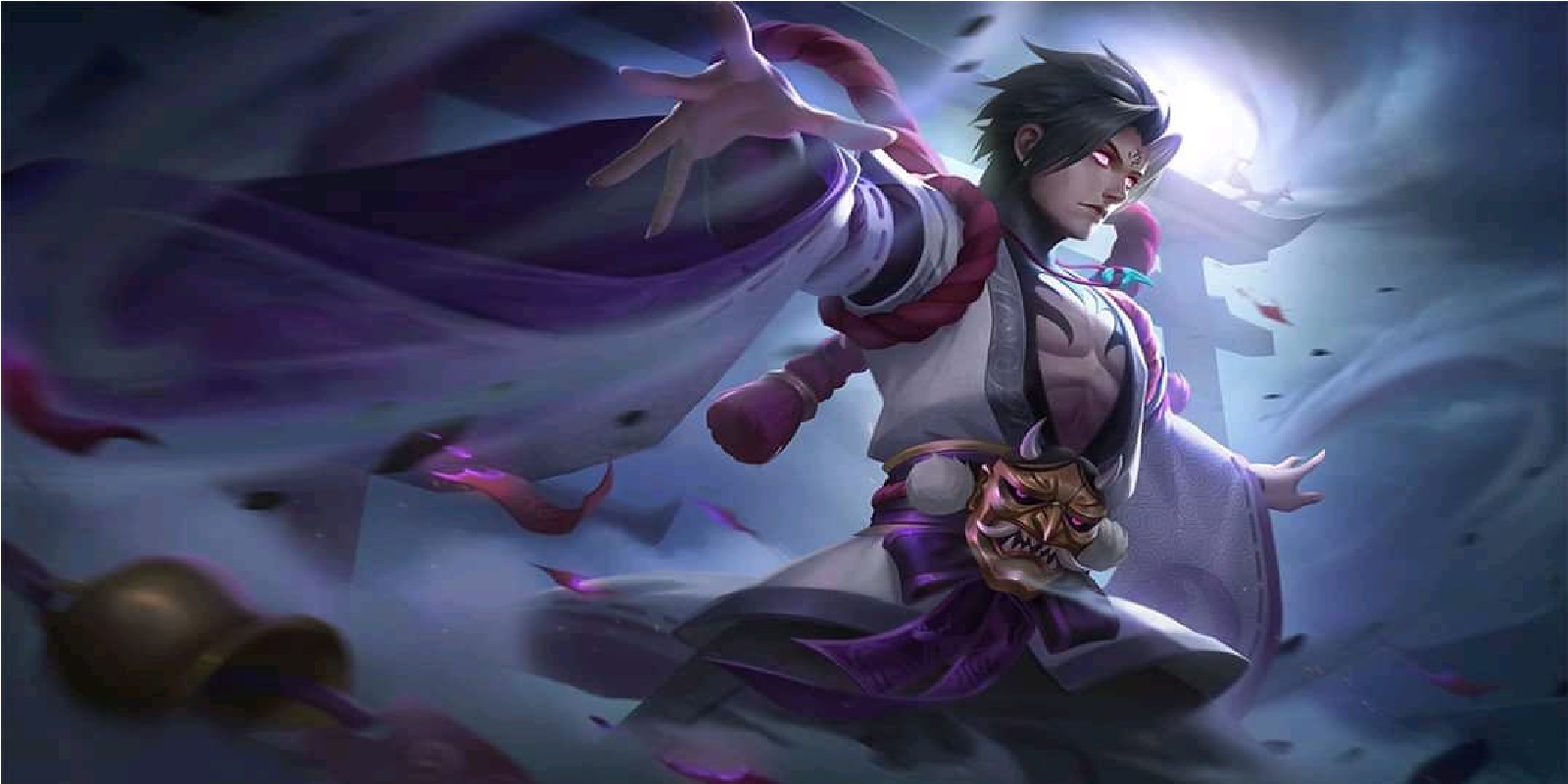 See Kannagi in action: 
This is a Japanese Themed Skin. The word Kannagi translates to calmed state or of a calm state in Japanese and is associated with gods. Valir dons a Samurai dressing in this Skin, unlike any other and seems out of this world, but true to his demonic roots.
The in-game animations surrounding his skills are once again fascinating and superb. Upon summoning his skills, the visual effects have a dark purple theme that makes his skills appear more deadly than ever before. What makes it outstanding is it has a black color that is littered with streaks of purple similar to lightning that signifies power, perfect for a high burst mage.
How to get Kannagi.
This Skin is available in Shop for 549 Diamonds.
Skin Rating.
Epic Skin - 9/10
1. Supernal Tempest (Legendary)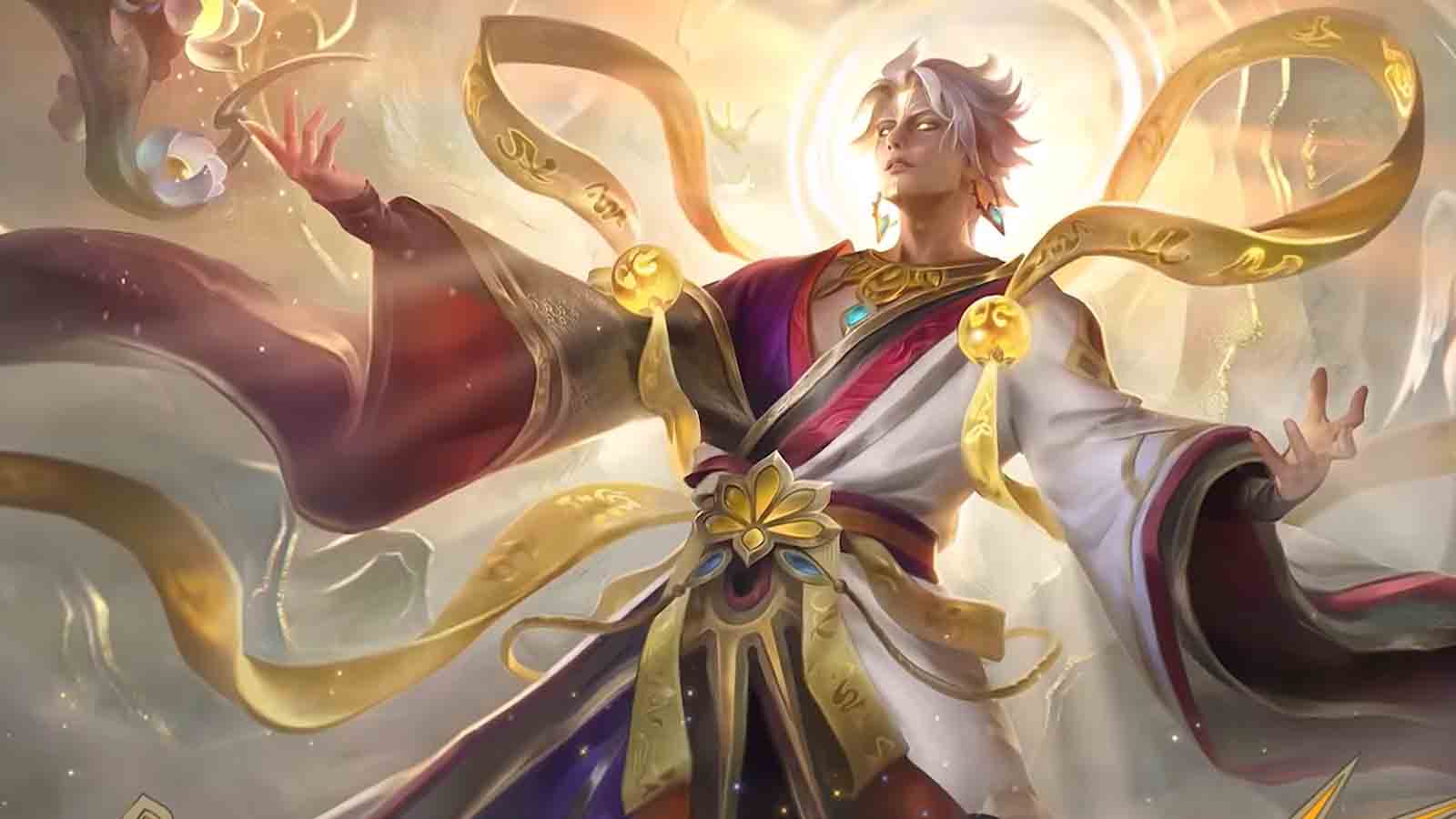 See Supernal Tempest in action: 
Supernal relates to the sky or heavens so Vale is transformed into a celestial being with this skin. Charming to say the least, the in-game visuals are superb and resemble the color of the sky with intricate celestial designs surrounding his skills. Tempest is defined as windy or stormy which is quite relevant and in-line with Vale's character.
Supernal Tempest offers exclusive voice over, sound effects and skill effect changes that distinguishes it from the rest on this list. Vale's appearance is supreme as a demonic god and bound to intimidate and spread fear amongst opponents. This is a must-have for collectors and Vale users.
How to get Supernal Tempest.
Only certain limited-time events offer this skin. For your opportunity to obtain this exceptional Skin, be sure to enter all events and accomplish tasks and activities.
Skin Rating.
Collectible Skin - 10/10
You may also be interested in: